Mother's Day gifting shouldn't have to cost the Earth.
Whether you're on the hunt for something sweet for your eco-warrior Mum, or you simply want to use the opportunity to intro your Mum to sustainable innovations and simple switches that will change their lives for the better—giving eco-friendly and ethical gifts has never been easier.
For that Mum who's interested in adopting zero-waste principles or wearing environmentally-friendly jewellery, kicks and threads instead of fast fashion—make their day with our edit of sustainably-centred gift ideas.
Buy less and choose well. Here are 10 ethical and eco-friendly gift ideas to give this Mother's Day.
Bed Threads 100% French Flax Linen Slip in Charcoal
All things simple, functional, and effortless, this mini-length and oversized slip made from sustainable flax linen ensures maximum comfort. Featuring a low back, v-shaped neckline, and adjustable spaghetti straps, this pure linen slip is light, breathable, and guaranteed to deliver your Mum the perfect night's sleep. Plus, we reckon they look chic as anything and are even worthy of wearing down to the local grocery store or to the beach. Get your hands on it here.
Brie Leon Mini Pearl Sleepers
This Australian label is known for everyday vintage-inspired and handmade jewellery that is thoughtfully and ethically produced. Each Brie Leon piece has been designed for everyday wear with a modern twist and with only two collections released every year, your Mum is guaranteed to treasure these earrings for years to come. These versatile gold sleepers come with a removable mini pearl drop feature giving your Mum the option to change up her look whenever she likes. Shop these beauties here.
IsoKIT At Home Pottery Workshop
If your mum likes getting her hands dirty, the isoKIT is for her. An at-home pottery workshop, the kit is packed with sustainable and purposeful materials and a simple step by step guide to help you and your mum create something amazing. All the materials are sustainably sourced and they only partner with sustainably conscious businesses, so you can be sure everything from the biodegradable box it's packaged in to the carbon neutral delivery is good for the planet. Use them for potting plants, as a stationery or candle holder... or as the table centrepiece to admire your artistry.
Insight Thank You Canvas Bag
Help your Mum ditch plastic bags for good with this reusable shopper from Aussie surf label Insight. Made of a sturdy lightweight canvas with a fun (and friendly) graphic print—it's the perfect carryall for a quick trip to the local grocer or bulk food store. Shop it here.
P.E. Nation Emerging Legging
For the Mum who loves to get her daily steps in, these sustainably made P.E. Nation leggings are sure to be a hit this Mother's Day. This activewear staple features a sleek 7/8 length, a mid-rise waistband with shapewear power mesh for core support and crafted from a lightweight sustainable fabrication with a shiny finish. We also reckon they're damn comfortable and perfect for lounging in at home. Get them shipped to your Mum here.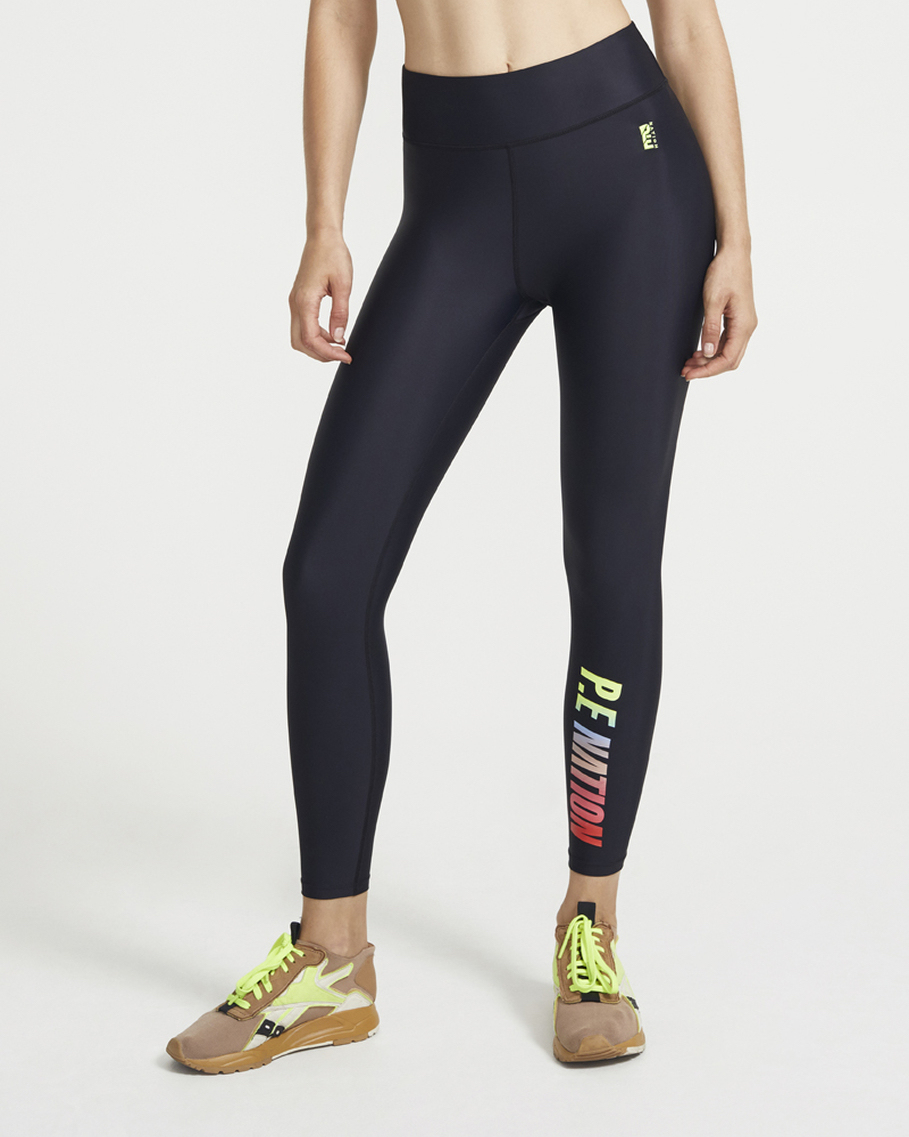 Aery Fernweh Matte Ceramic Candle In Nordic Cedar
If there's one thing we know for sure it's that Mums really bloody love candles. The Aery Fernweh Matte Ceramic Candle is an essential oil candle with an earthly nordic cedar scent. Featuring organic GMO-free soy wax and essential oils and fragrances, Aery candles are hand-poured, labelled and packaged by Artisans in England. Plus, this candle comes in in a matte clay pot (which can be repurposed as a plant pot), making it the ultimate Mother's Day gift and chic addition to any nightstand. Get it delivered to your Mum's door here.
Bee Wrappy Beeswax Wraps
For that Mum who's been pondering how their plastic-free life might roll without the age-old convenience of Glad Wrap, Bee Wrappy's sweetly patterned food wraps are about to blow their mind. Made in the Blue Mountains in NSW and loved by plastic-free people the world over, they're made of a mix of beeswax, certified organic cotton, Australian jojoba oil and virgin coconut oil. They become malleable with the warmth of your hands; they can be washed and will last for up to one year. Shop them here.
Clean Reserve Solar Bloom Eau Du Parfum
Clean Reserve are pioneers in the untapped universe of sustainable fragrances. Each fragrance is manufactured in a facility powered by 100 percent solar energy, and is packaged in a recyclable glass bottle. Oak caps are sourced from Spain, and made of wood from certified sustainably managed forests. Solar Bloom is one of the label's most-loved scents, combining citrus, white florals and greens to awaken your senses. Shop it here. Check out the full Clean Reserve range here.

Guzzini Large Earth Bowl
Made in Italy using 100% recycled materials, Guzzini's beautiful Earth Bowl ticks all the boxes. As well as being free from scary plastic chemicals, it's dishwashers safe and beautiful to look at. Shop it here.
Face Halo PRO Reusable Makeup Removers
These Australian made, eco-friendly, chemical-free, just-add-water makeup removers are genius. They're reusable (surviving up to 200 washes) and when they're eventually done, they can be upcycled through the brand's own recycling service. They are loved by top-tier makeup artists all around the world and, considering an astonishing 730 makeup remover wipes are used by the average makeup wearer each year (and they take over 100 years to breakdown in landfill), this is a zero-waste gift that really packs a punch. Shop this three-pack pro set here.
Veja V-10 Sneakers
French sneaker label Veja has made major strides in the ethical and eco-friendly fashion space. Shoes are made from natural rubber, organic cotton or recycled plastics, and the company goes to great lengths to source all materials in the most ethical and environmentally-friendly way possible. All of this, without compromising on sleek, minimalist, go-with-anything style that your Mum will love. Shop them here. For more Veja sneaker styles, head over here.
The Body Shop Petal-Soft British Rose Ultimate Collection
For the Mum who needs a little pampering this Mother's Day, spoil them with this ethically-produced Petal-Soft British Rose Collection from The Body Shop. Here to save her from dry and flakey skin, this set features shower gel, body butter, body yoghurt, body scrub and British Rose Eau de Toilette enriched with the essence of Community Trade roses handpicked in England. Gently smoothing skin from head to toe, this indulgent pamper set will leave your Mum feeling refreshed and rejuvenated this Mother's Day. Shop it here.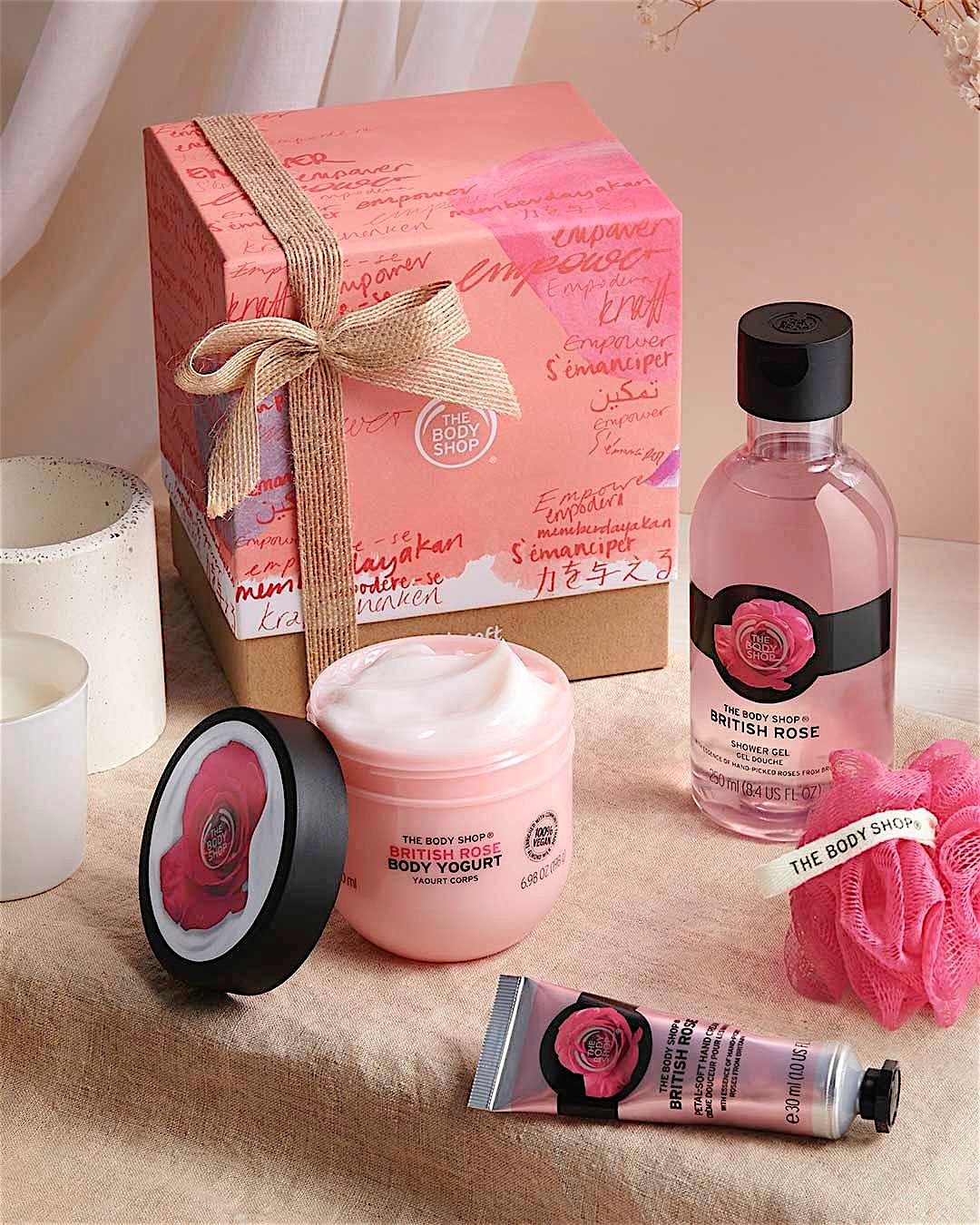 For more epic gift ideas, head over here.
Image Credit: Bed Threads Instagram
Editor's note: Urban List editors independently select and write about stuff we love and think you'll like too. Urban List has affiliate partnerships, so we get revenue from your purchase.