Christmas gifting shouldn't have to cost the Earth.
Whether you're on the hunt for something sweet for the eco-warrior in your life, or you simply want to use the opportunity to intro your loved ones to sustainable innovations and simple switches that will change their lives for the better—giving eco-friendly and ethical gifts has never been easier.
For that special someone who's interested in adopting zero-waste principles, trialling the vegan life or wearing environmentally-friendly kicks instead of fast fashion—make their day with our edit of sustainably-centred gift ideas.
Buy less and choose well. Here are 10 ethical and eco-friendly gift ideas to give this Christmas.
Insight Thank You Canvas Bag
Help your loved ones ditch plastic bags for good with this reusable shopper from Aussie surf label Insight. Made of a sturdy lightweight canvas with a fun (and friendly) graphic print—it's the perfect carryall for a quick trip to your local grocer or bulk food store. Shop it here.
Bee Wrappy Beeswax Wraps
For that person in your life who's been pondering how their plastic-free life might roll without the age-old convenience of Glad Wrap, Bee Wrappy's sweetly patterned food wraps are about to blow their mind. Made in the Blue Mountains in NSW and loved by plastic-free people the world over, they're made of a mix of beeswax, certified organic cotton, Australian jojoba oil and virgin coconut oil. They become malleable with the warmth of your hands; they can be washed and will last for up to one year. Shop them here.
Veja Campo Sneakers
French sneaker label Veja has made major strides in the ethical and eco-friendly fashion space. Shoes are made from natural rubber, organic cotton or recycled plastics, and the company goes to great lengths to source all materials in the most ethical and environmentally-friendly way possible. All of this, without compromising on sleek, minimalist, go-with-anything style that sneakerheads will love. Shop them here. For more Veja sneaker styles, head over here.
BOUND By Bond-Eye Bikini Top
For somebody bound for beach days and sweet summer trips, this swim top ticks a lot of boxes. Made from original 80s era MAXXAM ribbed seersucker fabric, dyed by hand and made in Australia—Bond-Eye's BOUND collection will have them looking pool cool, minus the heavy environmental impact. Shop this top more of the BOUND By Bond-Eye edit here. And check out more of our favourite sustainable swim labels here.
Clean Reserve Solar Bloom Eau Du Parfum
Clean Reserve are pioneers in the untapped universe of sustainable fragrances. Each fragrance is manufactured in a facility powered by 100 percent solar energy, and is packaged in a recyclable glass bottle. Oak caps are sourced from Spain, and made of wood from certified sustainably managed forests. Solar Bloom is one of the label's most-loved scents, combining citrus, white florals and greens to awaken your senses. Shop it here. Check out the full Clean Reserve range here.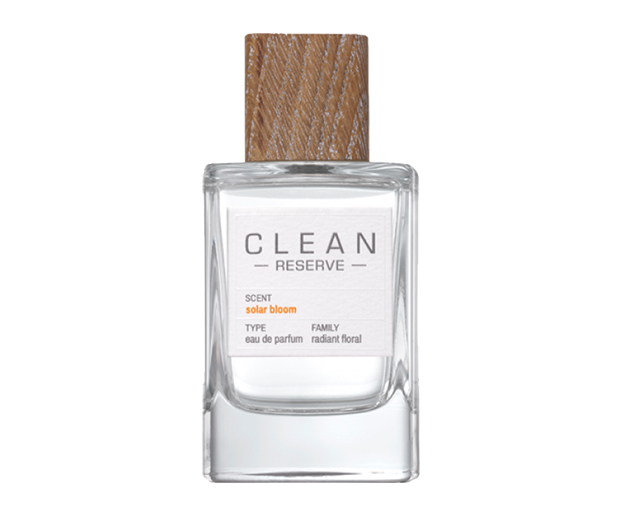 The Body Shop Nutty And Nourishing Shea Ultimate Collection
For that special someone who is always complaining about their dry skin during summer, spoil them with ethically-produced shea butter. Here to save you from dry, brittle hair and flakey, peeling tans, the Nutty and Nourishing Shea Ultimate Collection from The Body Shop is enriched with Community Trade shea butter, hand farmed by women in villages across Northern Ghana. Gently smoothing skin from head to toe, this indulgent pamper set will leave them feeling refreshed, rejuvenated and ready to take on yet another silly season party. Shop it here.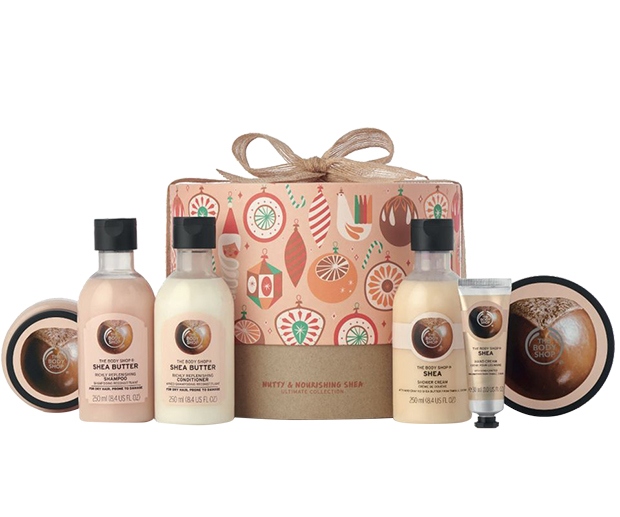 Urban Feast Foodie Dining Card
For the always hungry person in your life that loves a good foodie adventure, Urban List's Urban Feast card unlocks discounts at some of the best restaurants in the country. Pick a city: Sydney, Melbourne, Perth and Brisbane—and get feasting. The coolest part? We've partnered with The Hunger Project so that the sale of each Urban Feast card will support the work they do; enabling them to train four more community leaders about locally-available, nutritious food, changing the future of entire generations. Shop Urban Feast here.
Vegan Goodness: Feasts
Know someone who watched The Game Changers, had their life changed, wants to eat vegan, but isn't sure about how to cook vegan? Make sure their next dinner party isn't a failure and gift them this impressive round-up of plant-based crowd-pleasers. From hearty one-pot black bean and lentil chilli to the vibrant and fun summer rolls, showstopping cakes and vegan cocktails—this cookbook has the lot. Shop it here.
Hey Tiger Oh Crumbs! Dulcey And Gingerbread Chocolate
Melbourne-based chocolatiers Hey Tiger are committed to making the chocolate industry more sustainable. The sale of each bar helps support cacao farmers in Ghana through programs developed by the legends at The Hunger Project. Their unique flavours are extra impressive too—this limited edition Christmas special features gingerbread crumb smothered in caramel white chocolate, sprinkled with the sort of nostalgia only gingerbread can spark. Shop it here.
Face Halo PRO Reusable Makeup Removers
These Australian made, eco-friendly, chemical-free, just-add-water makeup removers are genius. They're reusable (surviving up to 200 washes) and when you're eventually done, they can be upcycled through the brand's own recycling service. They are loved by top-tier makeup artists all around the world and, considering an astonishing 730 makeup remover wipes are used by the average makeup wearer each year (and they take over 100 years to breakdown in landfill), this is a zero-waste gift that really packs a punch. Shop this three-pack pro set here.
For more epic gift ideas, head over here.
Editor's note: This article includes links to our affiliate partners
Design credit: Kate Mason