Often, food and booze is a go-to gift when you don't know what to get someone, but that doesn't mean you shouldn't put a little thought into it. From stocking fodder to that who-wants-to-chip-in-on-this one showstopper, there are plenty of ways to appease the discerning foodie that you might be gifting come Christmas 2022.
And yes, there's a lot of booze in here, because we could all do with a stiff drink come this time of year.
Starward Two-Fold
If there's one bottle of whisky that should be on your drinks shelf, make it Starward ever-versatile Two-Fold. Take it as a Two-Fold and tonic during summer, or neat any day of the week. Shop it here.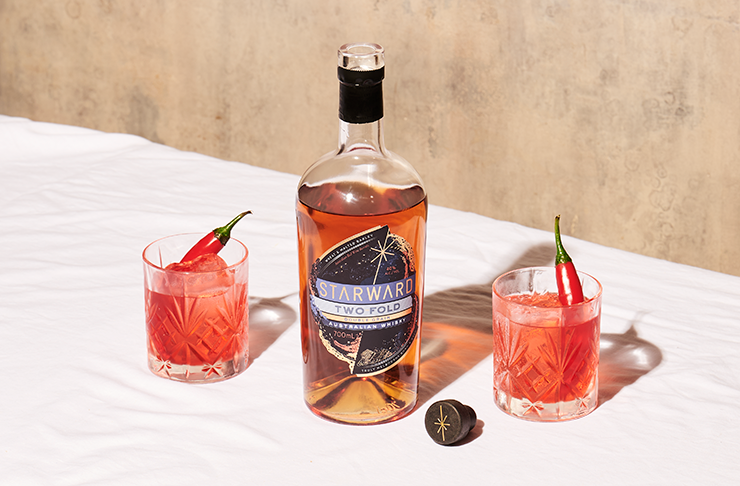 Lune | Croissants All Day, All Night
Like Lune's croissants, many have gone a little ga-ga for Croissants All Day, All Night. From the mind of Lune's founder, Kate Reid, herself, this cookbook dives deep on croissant know-how for those wanting to go the full hog. There are also several hacks hidden within for anyone wanting to fast-track their output in the kitchen—buy it here.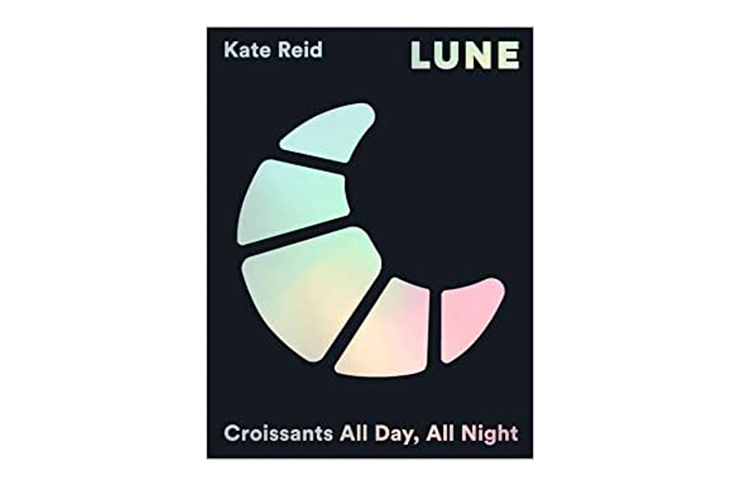 T2 | Tea Time Classics Gift Pack
T2's Tea Time Classics Gift Pack is the one-stop shop for that someone in your life who could do with a little zen. This nifty collection comes with a teapot, a mug and T2's iconic French Earl Gray loose leaf tea—all they'll need to do is pour a little hot water. Shop here.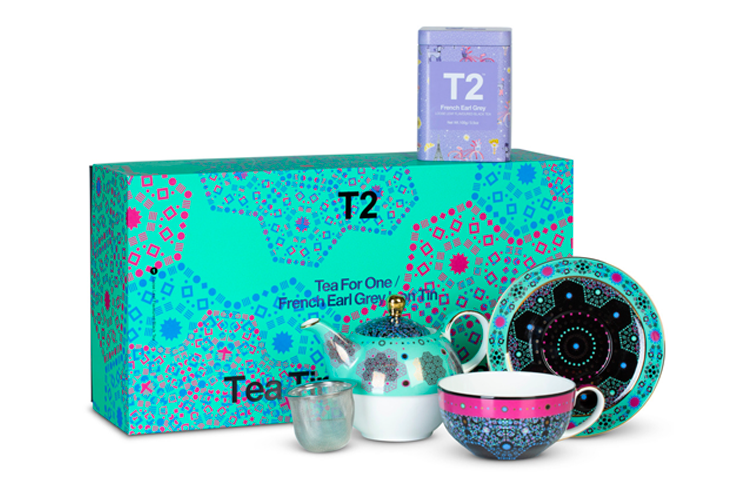 Healthy Choice | Hibachi Tabletop Grill
Hibachi grills are having a real moment in the culinary world, and whoever's receiving this one can have their moment in the kitchen, cooking with the earthy aromas of this clay firebox. Shop it here.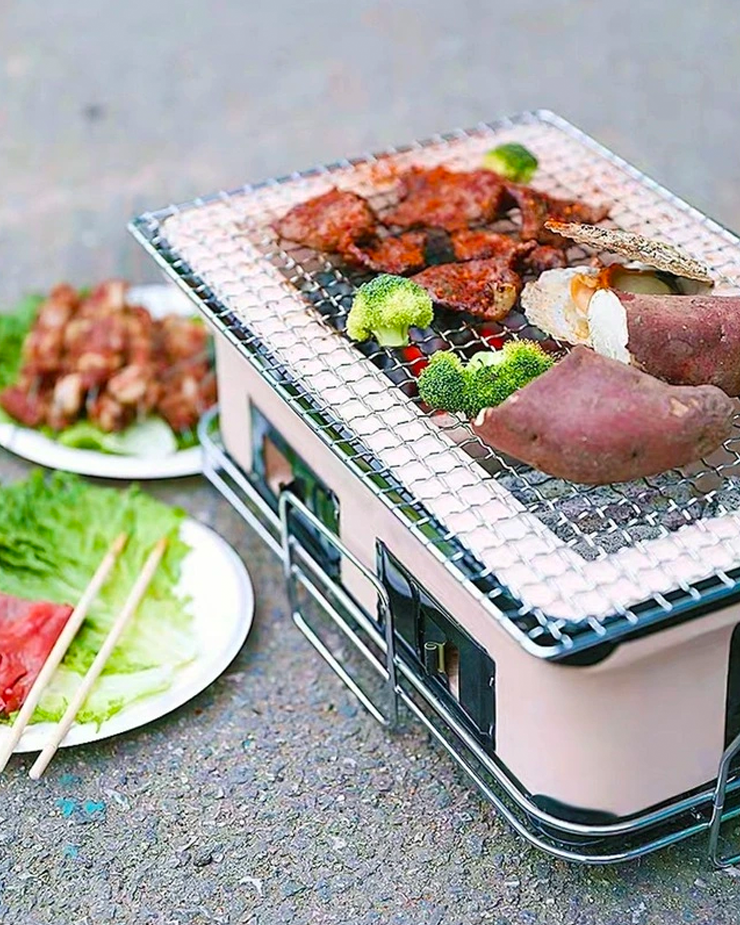 Koko Black | 25 Piece Christmas Gift Box
Chocolates as a gift doesn't have to be a cop-out. Hit the mark with Koko Black's premium 25 Piece Christmas Gift Box which will without a doubt be consumed within several minutes of unwrapping. Shop them here.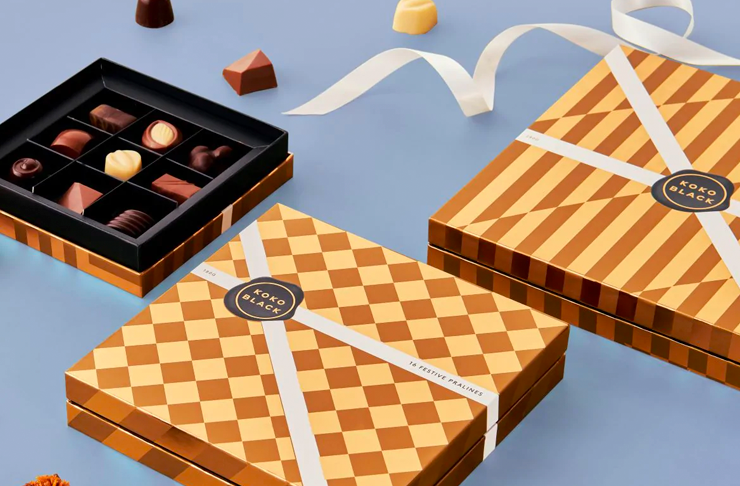 Starward | Coffee Old Fashioned Bottled Cocktail
No one's taking any shortcuts when pre-bottled cocktails taste this good. Starward's Coffee Old Fashioned is just a little bit fancy, but accessible enough that one could pretend they made it themselves. Shop it then pour it here.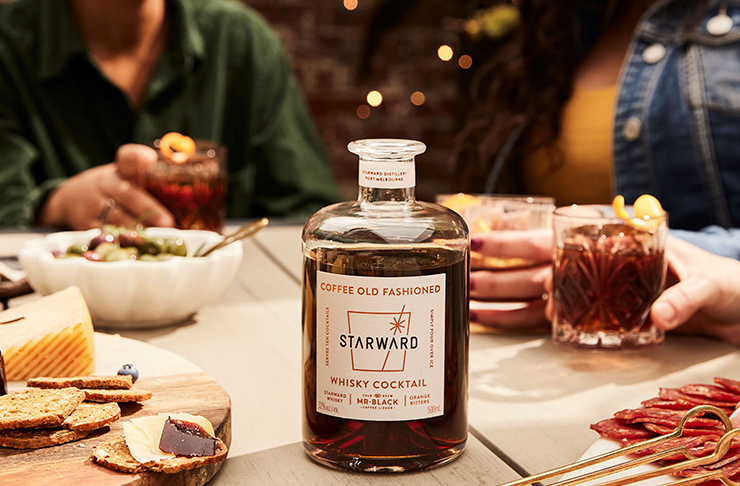 Food For Everyone | Recipe Posters
Some of Australia's favourite chefs are immortalising their recipes via some of Australia's favourite artists. Up your kitchen aesthetic and always have your favourite recipe at hand—where that be from the likes Andrew McConnell or Julia Busuttil Nishimura. Shop the collection here.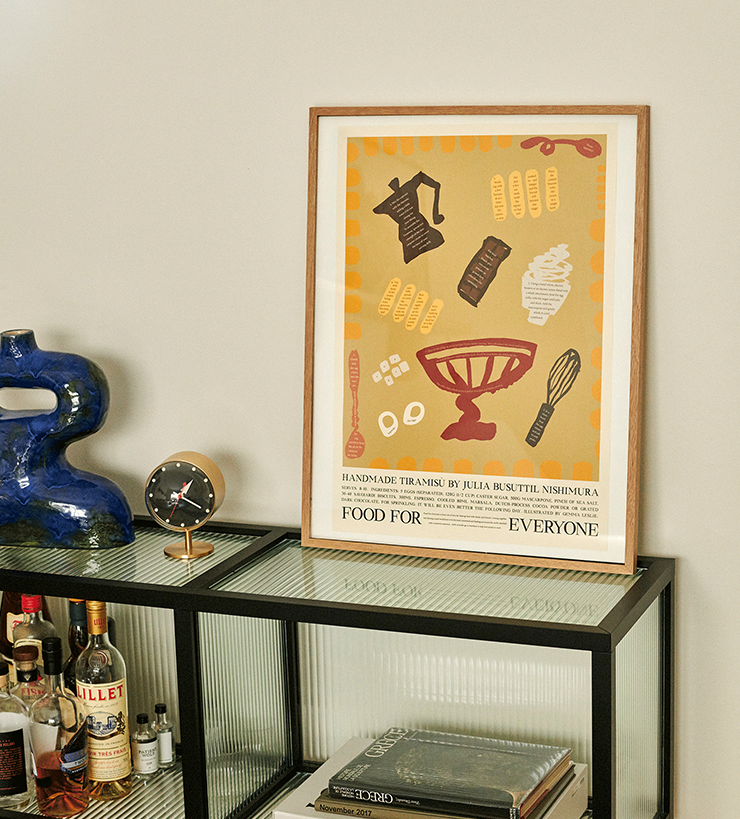 Kitchen Confidential By Anthony Bourdain
It's the self-written story that started it all for the late and great Anthony Bourdain. This one's for the sentimental foodie, a book that gives insight into one of food's most influential characters. Buy it here.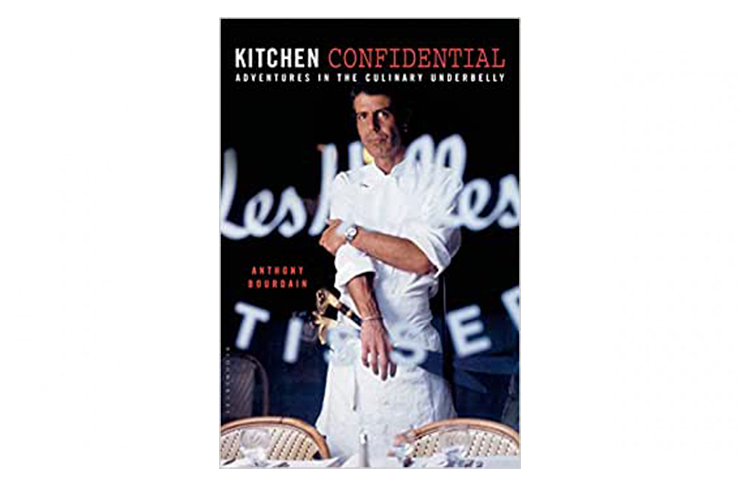 Staub | 1.7L Round Cocotte
A true who's-chipping-in? gift, Staub's 1.7L round cocotte is for that special someone who lives in the kitchen. It's a gift that'll make their day and last them a lifetime of stewing, baking, boiling and everything in between. Shop it here.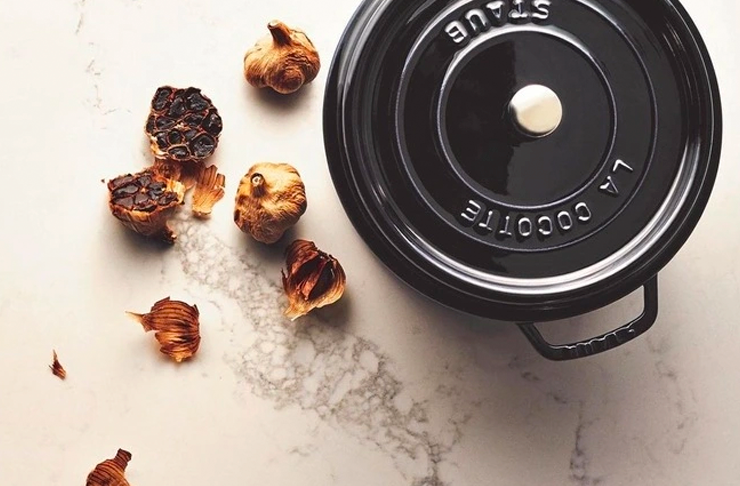 Heritage | Marble Mortar & Pestle
The mortar and pestle is the utensil everyone wishes they had as they're working through that recipe. Make someone's day come Christmas and when they're searching through the cupboard months later. Shop it here.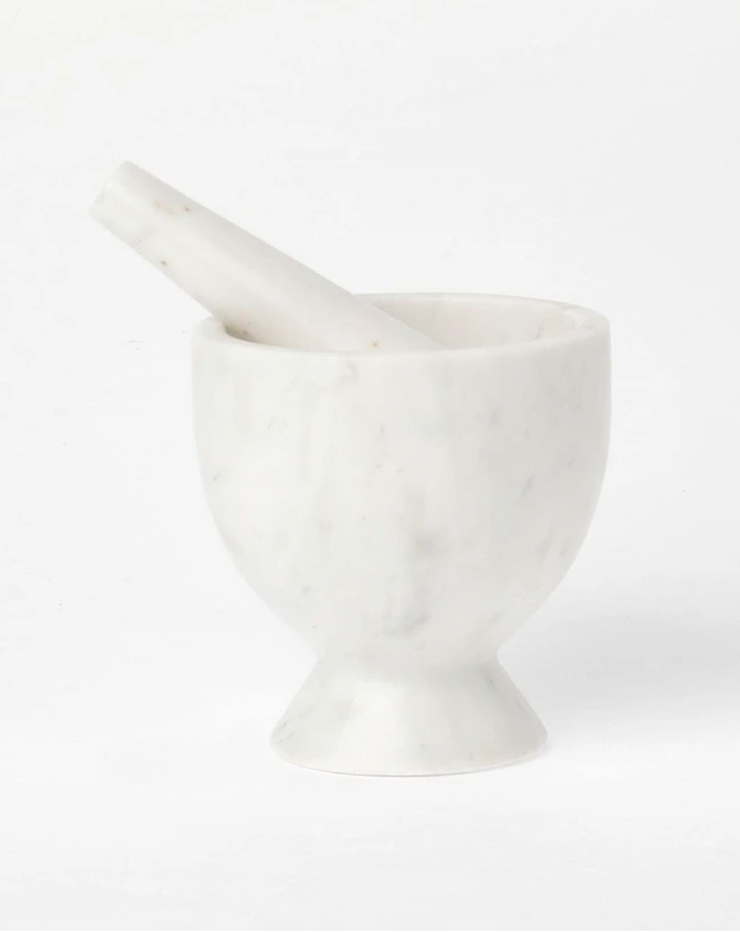 Four Pillars | Bloody Shiraz Gin
There's never not someone after Four Pillars' now-famous shiraz-infused gin. Perfect with soda or tonic, and for that game of Kris Kringle around the tree. Shop it here.
Krosno |

Connoisseur 1L Wine Decanter

For the amateur wine snob we all know and love. Krosno's Connoisseur 1L Wine Decanter is the beginning of a journey for anyone who takes their wine seriously enough to want to decant it. Buy it here.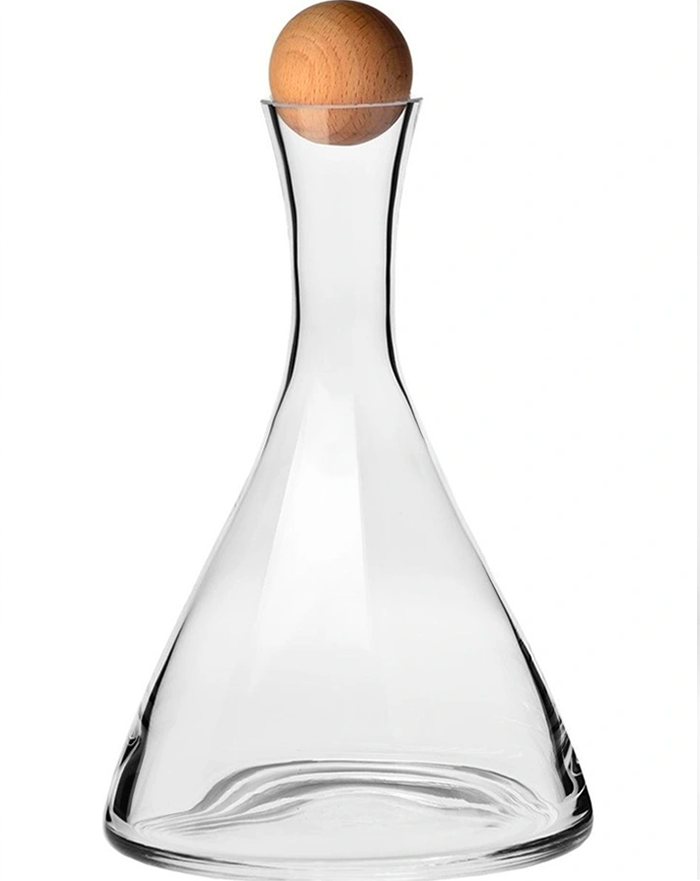 Marcato | 150 Pasta Machine
This quality pasta machine is made in Italy, but that special someone can make lasagne, fettucine, and tagliolini wherever they are. For the foodie who finds catharsis in the kitchen—shop it here.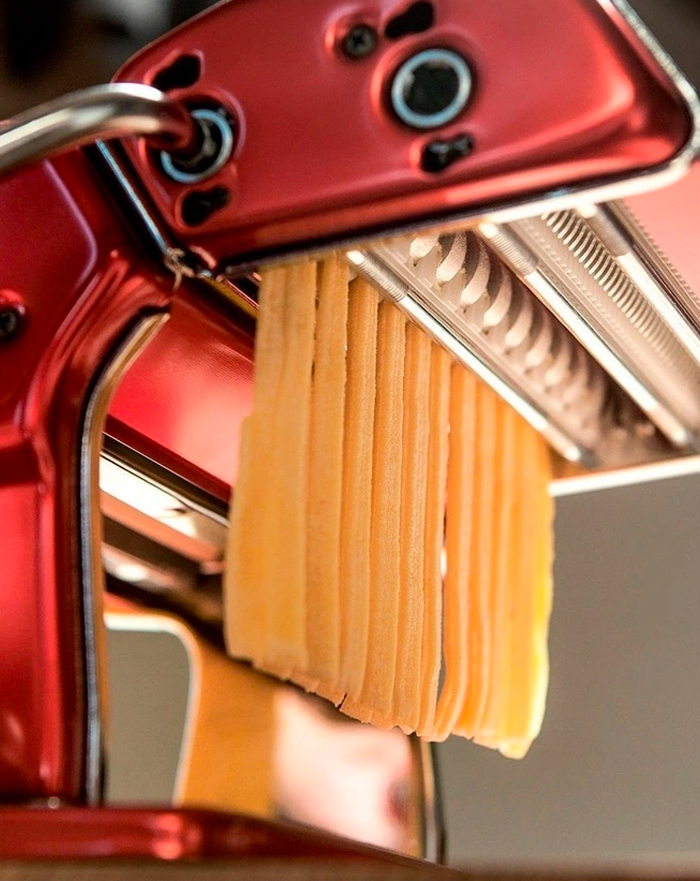 Charmate Lawson Junior Charcoal Smoker
So that special someone might not need that eight-foot smoker if this is their first foray into the art of barbecuing, but you could meet in the middle and gift Charmate's Junior Charcoal Smoker this Christmas. This entry-level smoker has all the bells and whistles any budding pitmaster would need, like hooks for smoking fish, chrome-plated racks and a lid-mounted temperature gauge to keep an eye on that heat.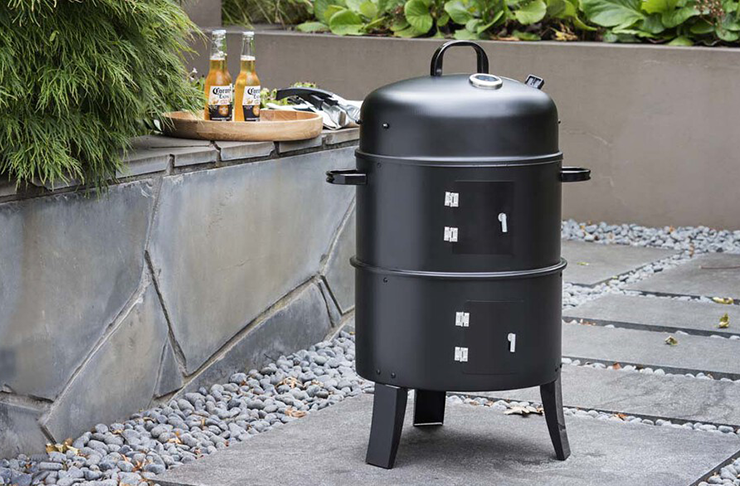 For more gift guides, click here.
Editor's note: Urban List editors independently select and write about stuff we love and think you'll like too. Urban List has affiliate partnerships, so we get revenue from your purchase.