Buying a new mattress can be a huge ordeal, or at least it used to be. Carting yourself from store to store, trying to remember what each mattress actually felt like, and having to make polite conversation with the sales associate who's almost convinced you that you'll never wake up tired again if you're willing to drop an extra $2000 on that plush pillow top. Anxiety-inducing, right?
And justifiably so. A mattress isn't just a significant financial investment, but often it's a long-term commitment. With the average mattress typically designed to be replaced every ten years, it can be the difference between sleeping sweetly (or not) for almost a decade of your life - not the kind of decision you can easily make after lying on a mattress in a store for less than a few minutes.
Luckily mattress shopping has come a long way, and there's now a plethora of options available that have helped transform the experience. Direct-to-consumer, online-only and mattress-in-a-box businesses have brought new types of mattresses with them and changed the game in terms of affordability, shopping experience, delivery options, and extended return and trial periods—all of which have made finding that goldilocks mattress even more likely.
Still figuring out where to start? Below we've rounded up a list of the 19 best mattresses you can shop for online. From budget-friendly to latex-only options and cloud-like comfort, keep reading below to shop for the best mattress you can buy online in Australia.
The Best Mattresses In Australia For 2023
Best Overall Mattress: Sleeping Duck Mach II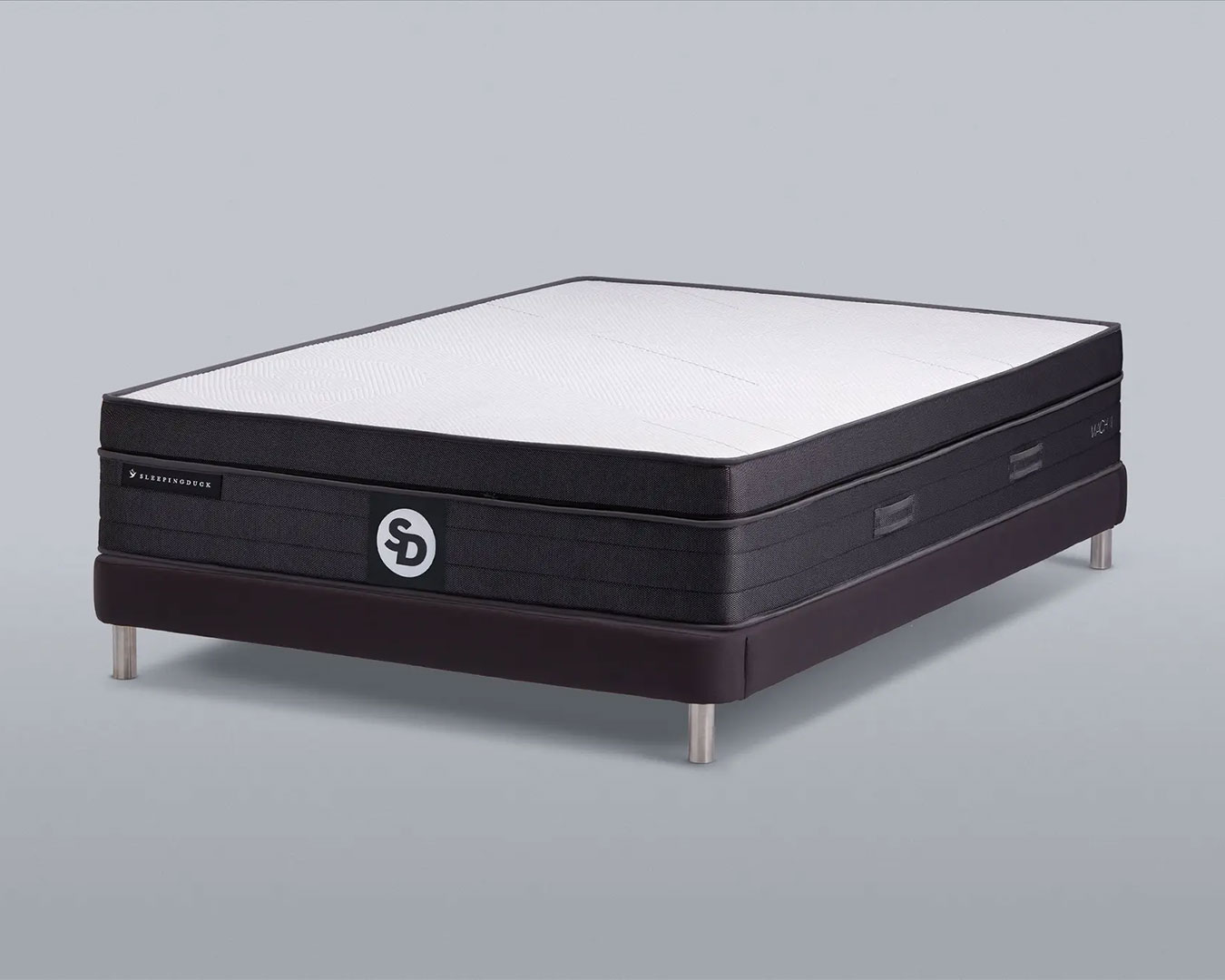 Sleeping Duck's high-tech mattress is packed with features that have secured it an overall top rating. A safe bet for various sleepers and sleep preferences, the Sleeping Duck Mach II mattress features customisable firmness (including the option for differing partner preferences), a machine-washable bamboo yarn cover and twice-tempered steel springs for serious longevity. The brand also offers a ten-year warranty, a 100-night guarantee and free firmness adjustments, so you can be confident you'll be as happy with your mattress on night one as you are on night 200. Shop here.
Best Hybrid Mattress: Emma Comfort Premium Mattress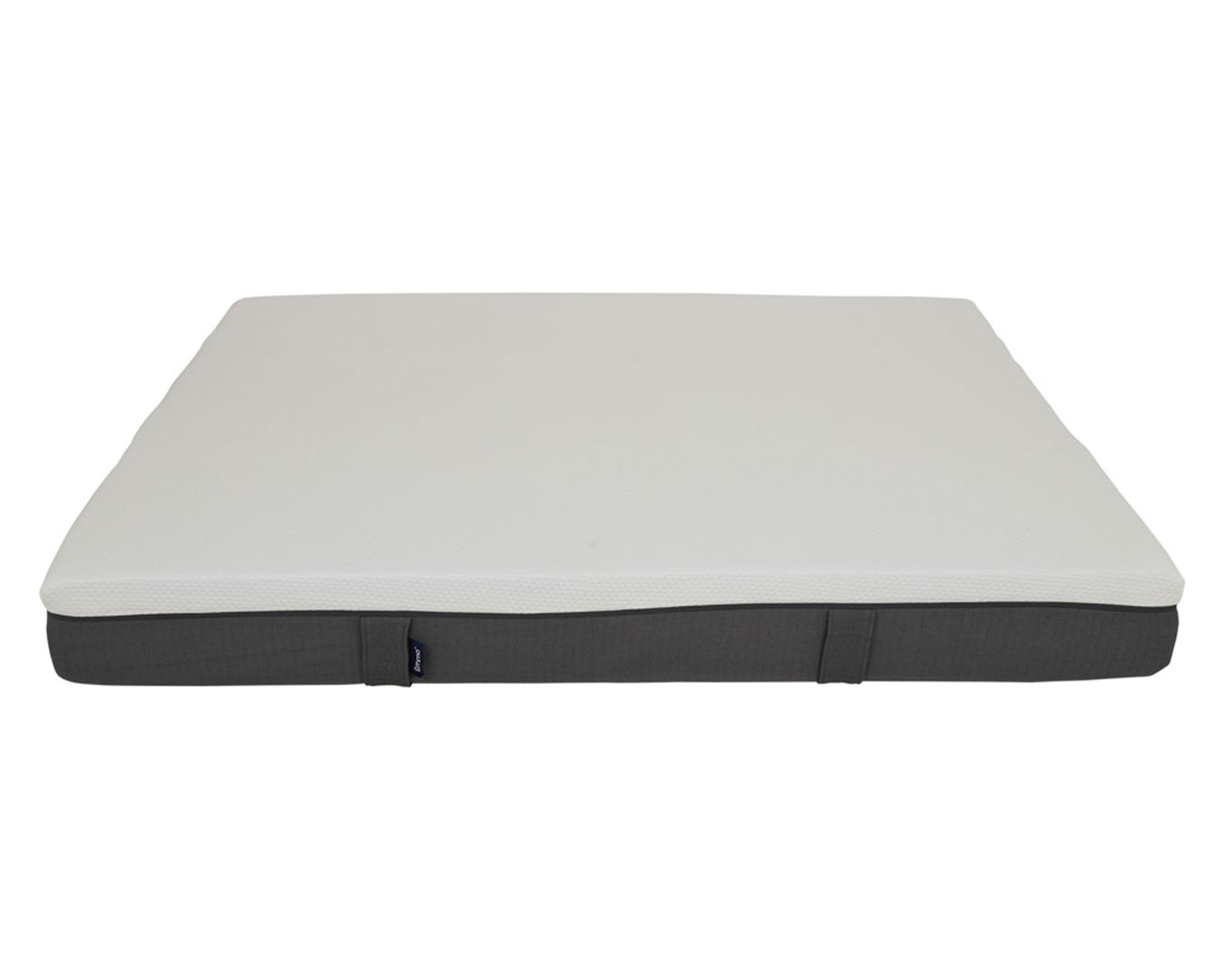 Named Europe's top-scoring pocket spring mattress, the Emma Comfort Premium Mattress is the perfect choice for those looking for a hybrid mattress that ticks all the boxes. Designed with all types of sleepers in mind, it features five layers of material - including a mix of foam and springs - for greater sleeping support and comfort. Hot sleepers will enjoy improved breathability thanks to the individual pocket springs, and you can rest easy with their 100-night trial, free returns, and ten-year guarantee. Shop here.
Best Value Mattress: Noa The Noa Mattress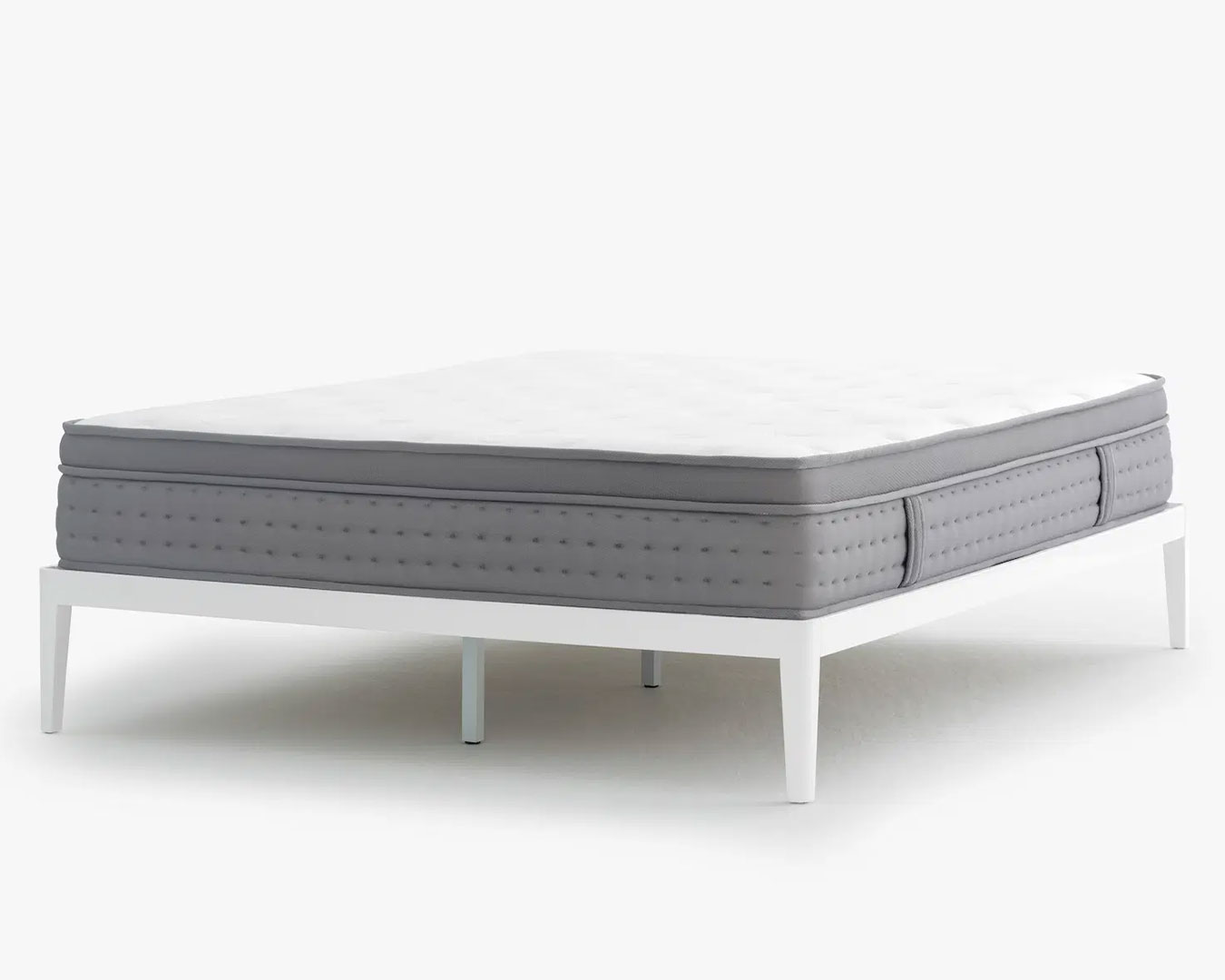 The perfect medium-firm mattress at a great price point, the Noa Mattress is highly rated on our list for a good reason. Well suited to most body types and sleeping positions, this hybrid mattress provides a superior sleep experience thanks to its four premium support layers for gentle bounce, superior comfort and pressure relief, and uncompromising support. In addition, an eco-friendly and breathable Tencel cover will keep you cool, while the individually pocketed springs provide optimal airflow. Noa also offers fast and free shipping, a 120-night trial, free returns, and a full refund if you're unhappy with your purchase. Shop here.
Best Flippable Mattress: Eva Mattress Plus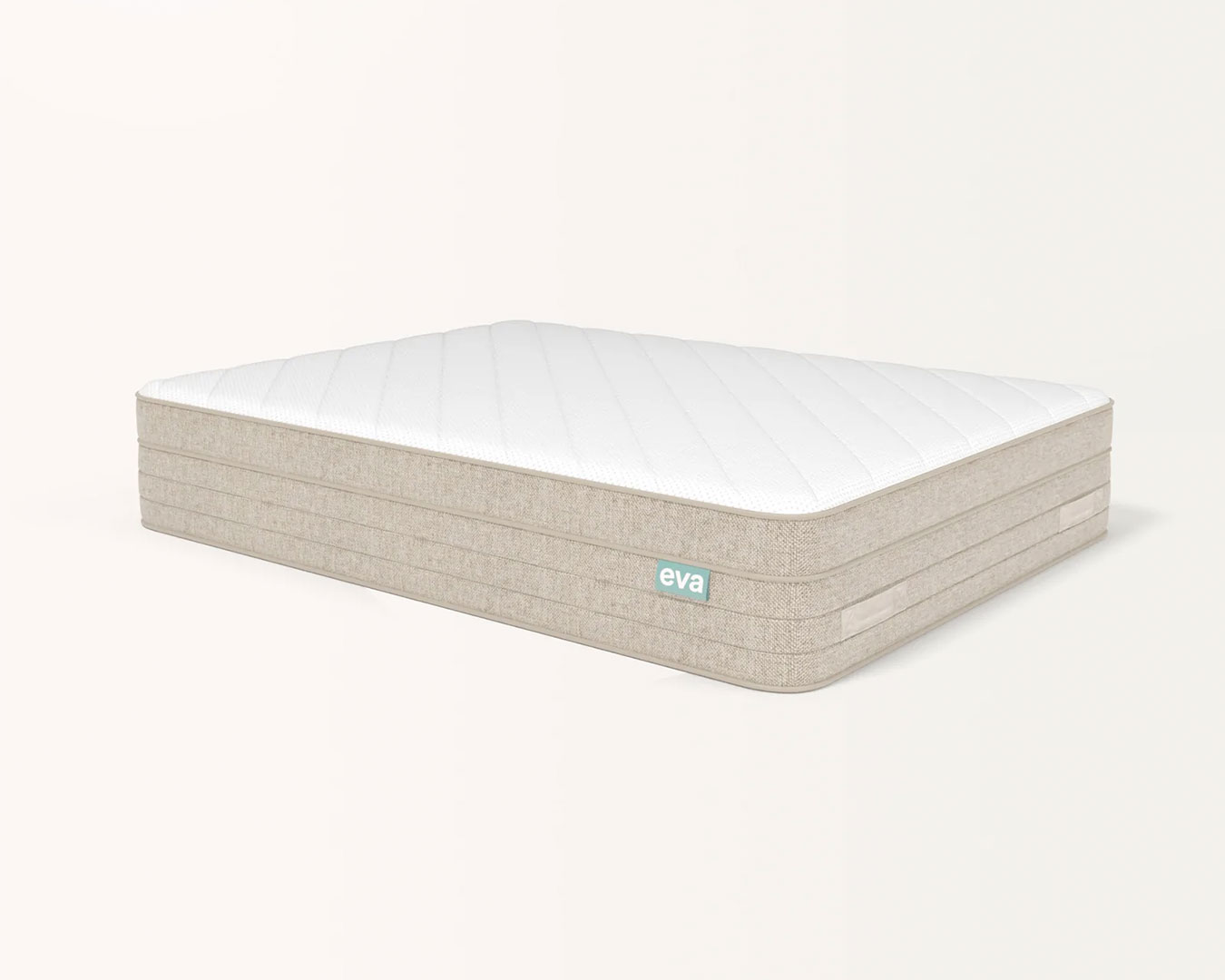 If you're after a mattress with customisable foam comfort layers, the Mattress Plus from Eva is our top pick. The 3-in-1 mattress ticks off all the elements of a great night's sleep, allowing you to pick from three firmness layers, ready to swap straight out of the box. The mattress also features a dedicated support layer for back pain relief, a breathable and removable washable cover, dedicated edge support and five-zoned steel pocket springs for optimal comfort. Eva also offers free delivery and returns, a 10-year warranty and a massive 365 days to try it out in the comfort of your home. Shop here.
Best For Side Sleepers: The Koala Calm As Mattress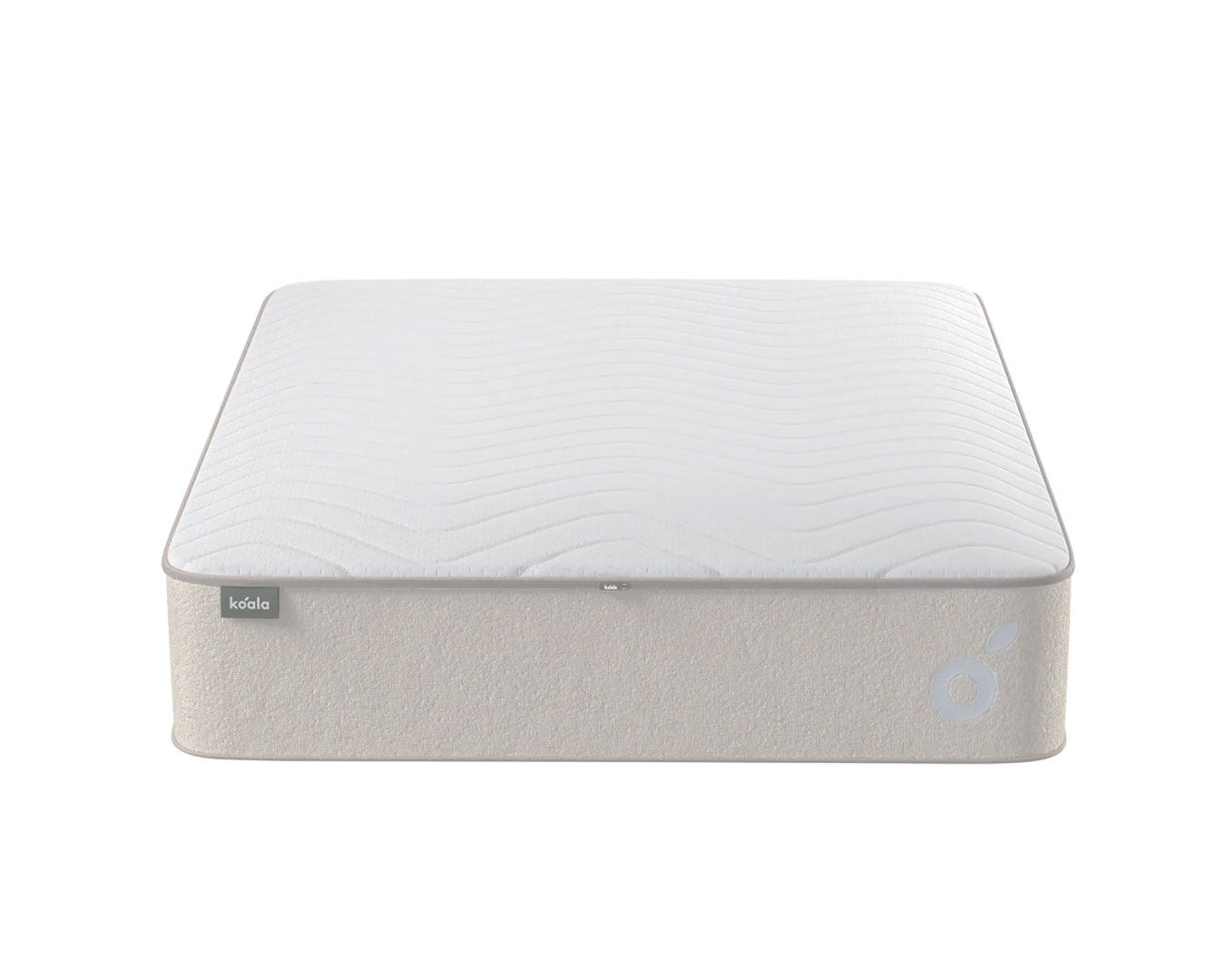 While it's one of the most common sleeping positions, side sleepers can require a little more comfort and support to get a good night's sleep. If you're prone to sensitive joints or find yourself tossing and turning to avoid pressure points, Koala's Calm As Mattress was specifically designed to solve this problem. Officially the most awarded mattress in the Koala line-up, the multi-layered and targeted three-zone support relieves hip pressure, while its signature COOLMAX® Tech ensures you'll wake up cool and dry. You can also be confident shopping thanks to Koala's 10-year warranty, fast and flexible delivery options and 120-night trial period. Shop here.
Best Firm Mattress: Ecosa Mattress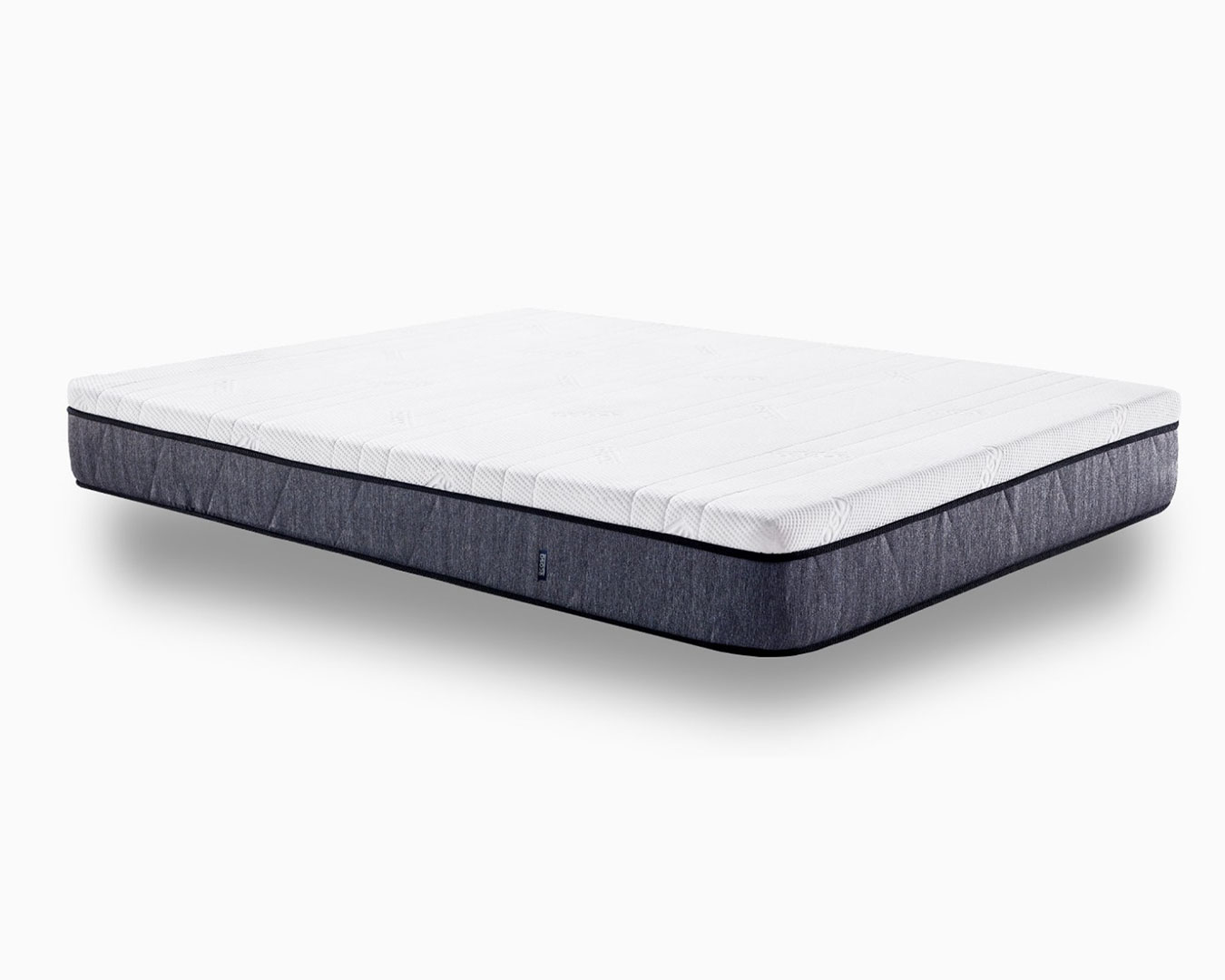 One of Australia's first bed-in-a-box mattress companies, Ecosa has established itself as an expert in the field. Whether you're dealing with back issues or prefer the feel and increased support that comes with a firm mattress, you can't go past this option. Specifically designed to provide ergonomic support and spinal alignment thanks to its five layers of memory foam, this mattress delivers all the support of a firm mattress while still ensuring pressure relief on sensitive areas such as the lower back, shoulders and knees. Those with allergy concerns will also appreciate the reduced allergy risk thanks to the removable and washable cover. Shop here.
Best Memory Foam Mattress: Ergoflex 5G Memory Foam Mattress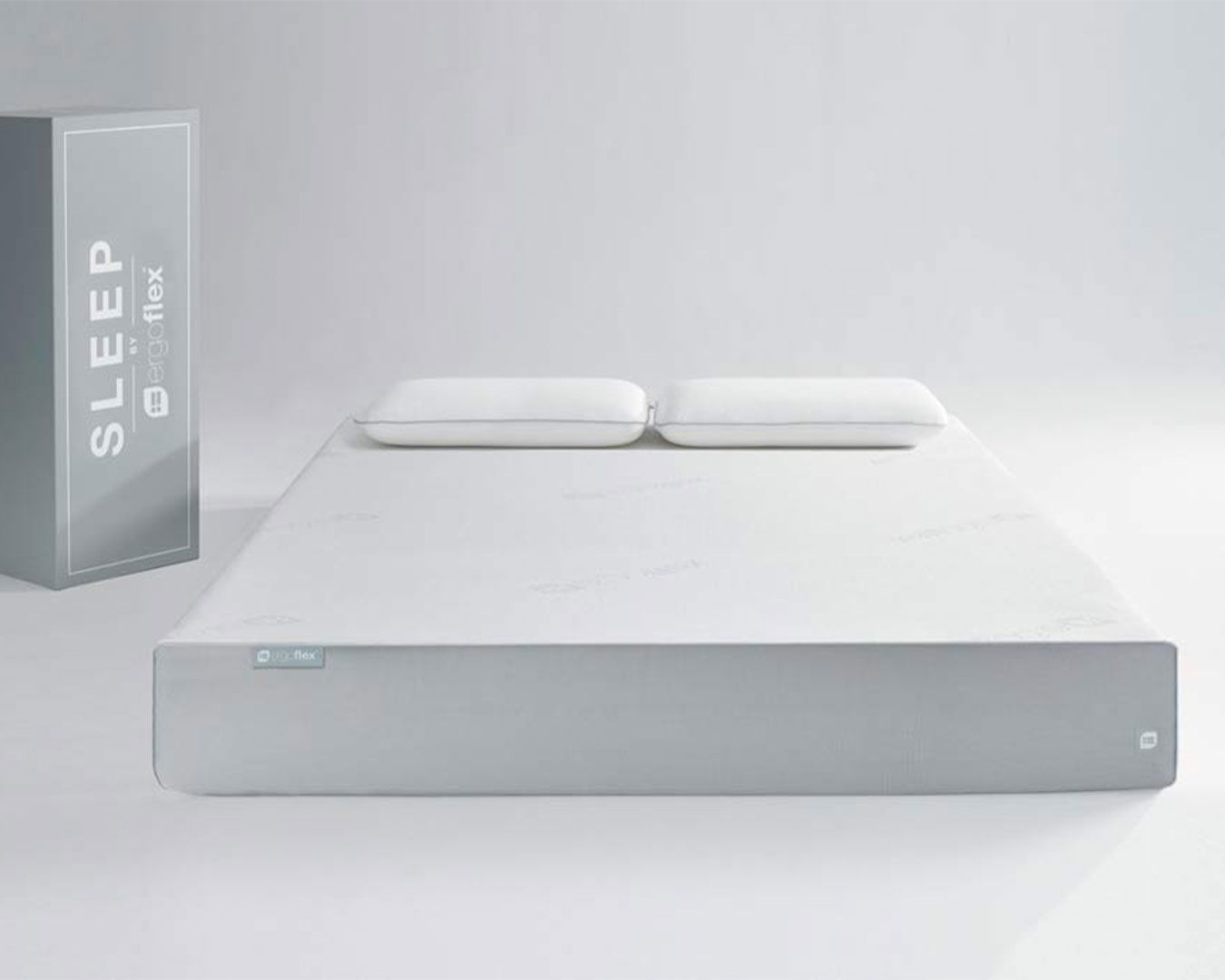 The Ergoflex 5G Memory Foam Mattress is made of plush memory foam layers and was designed to provide superior support, pressure relief and comfort. Created as an affordable alternative to the market-leading TEMPUR® mattress, the Ergoflex features a five-layered sleep system consisting of visco-elastic memory foam for body-shaping and zero partner disturbance. In addition, its Cool-Sleep™ airflow system allows for optimal temperature regulation, and the naturally anti-allergenic, removable, and washable TENCEL® Woven Cover will keep those with allergy concerns comfortable and happy. Shop here.
Best Mattress In A Box: The Eva Mattress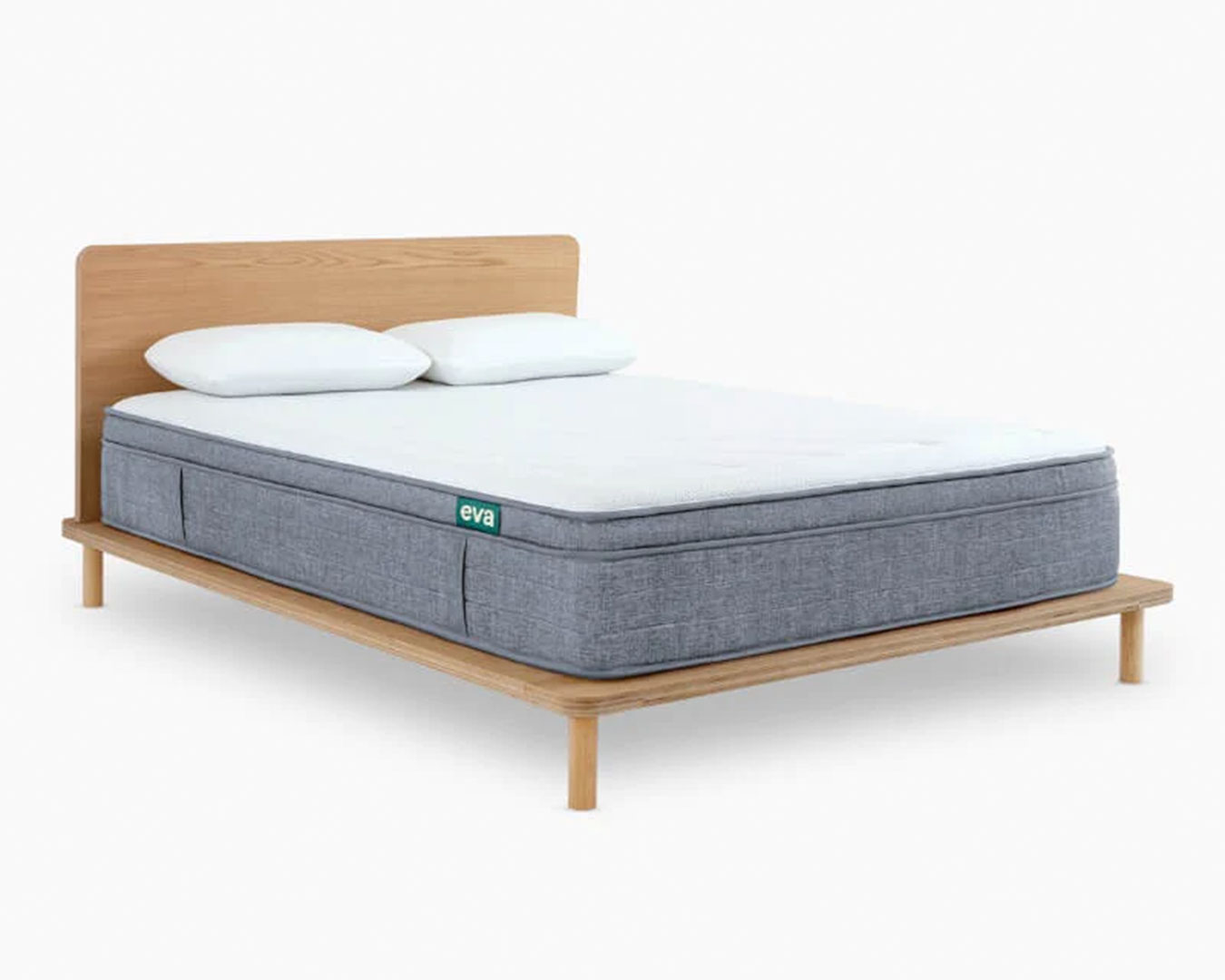 As one of the leading bed-in-a-box companies, it's no surprise that Eva comes at the top of our list for the best mattress-in-a-box. While we were initially sold by the 365-day trial (yes, you read that right), free next-day metro delivery and a ten-year warranty, the versatility of this mattress ultimately made it a category winner. Featuring dreamy plush memory foam combined with the premium support of pocket springs, this mattress will comfortably cater to a wide range of body types and sleep preferences. Sensitive sleepers will also love its allergy-free materials, cooling gel memory foam and reduced partner disturbance. Shop here.
Best Australian-Made Mattress: Atlantis Sleep Atlantis Mattress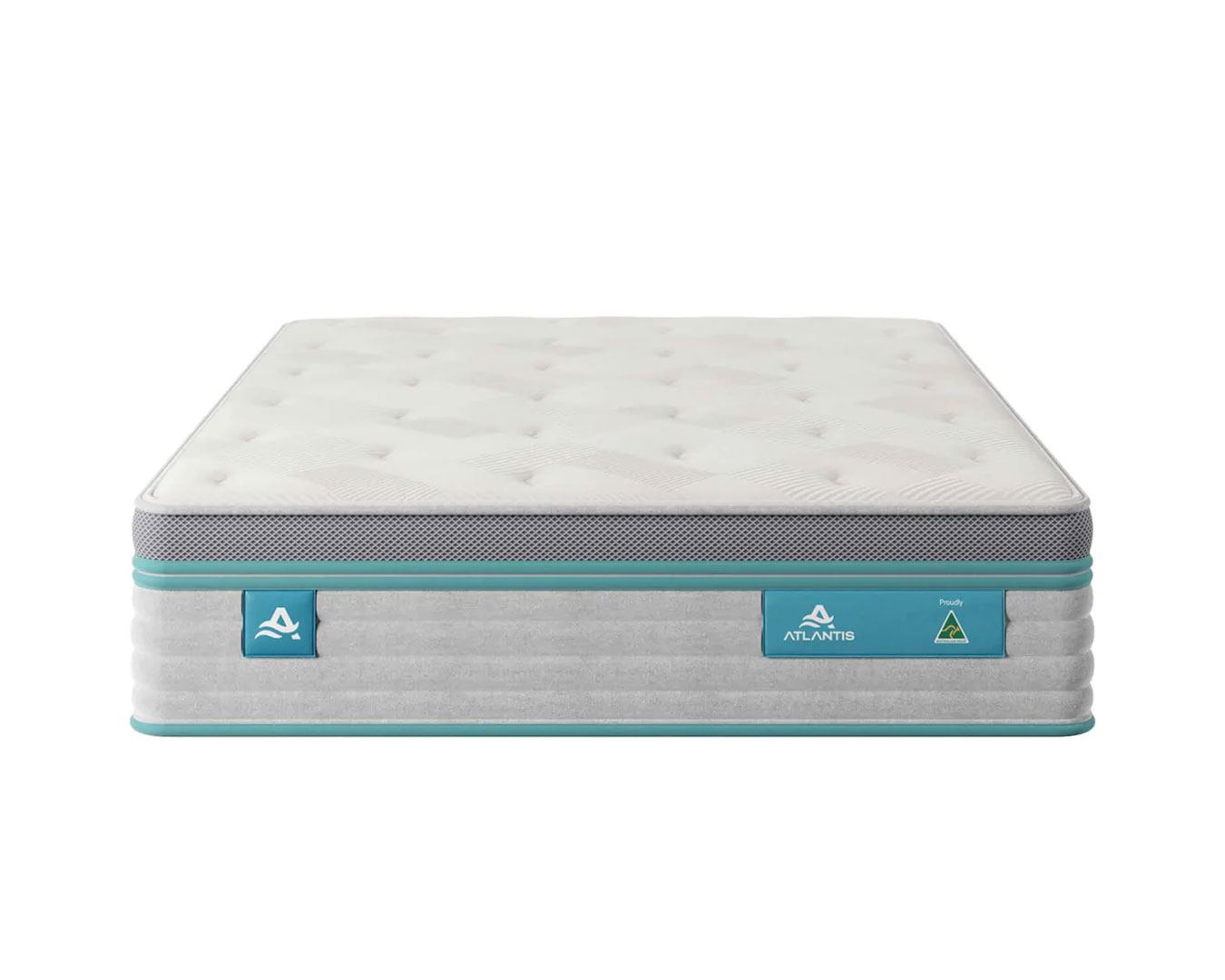 Proudly Australian-made and owned, this premium mattress from Atlantis ticks a multitude of boxes. With customisable and partner-specific firmness options, a super-soft Australian knitted cover, ultra-breathable pressure-relieving comfort layers and a multi-zoned support system for optimised body contouring and reduced partner disturbance, you're guaranteed a great night's sleep. You can also rest assured thanks to their 100-night comfort guarantee and free firmness or softness swaps. Shop here.
Best Budget-Friendly Mattress: The Origin Hybrid Mattress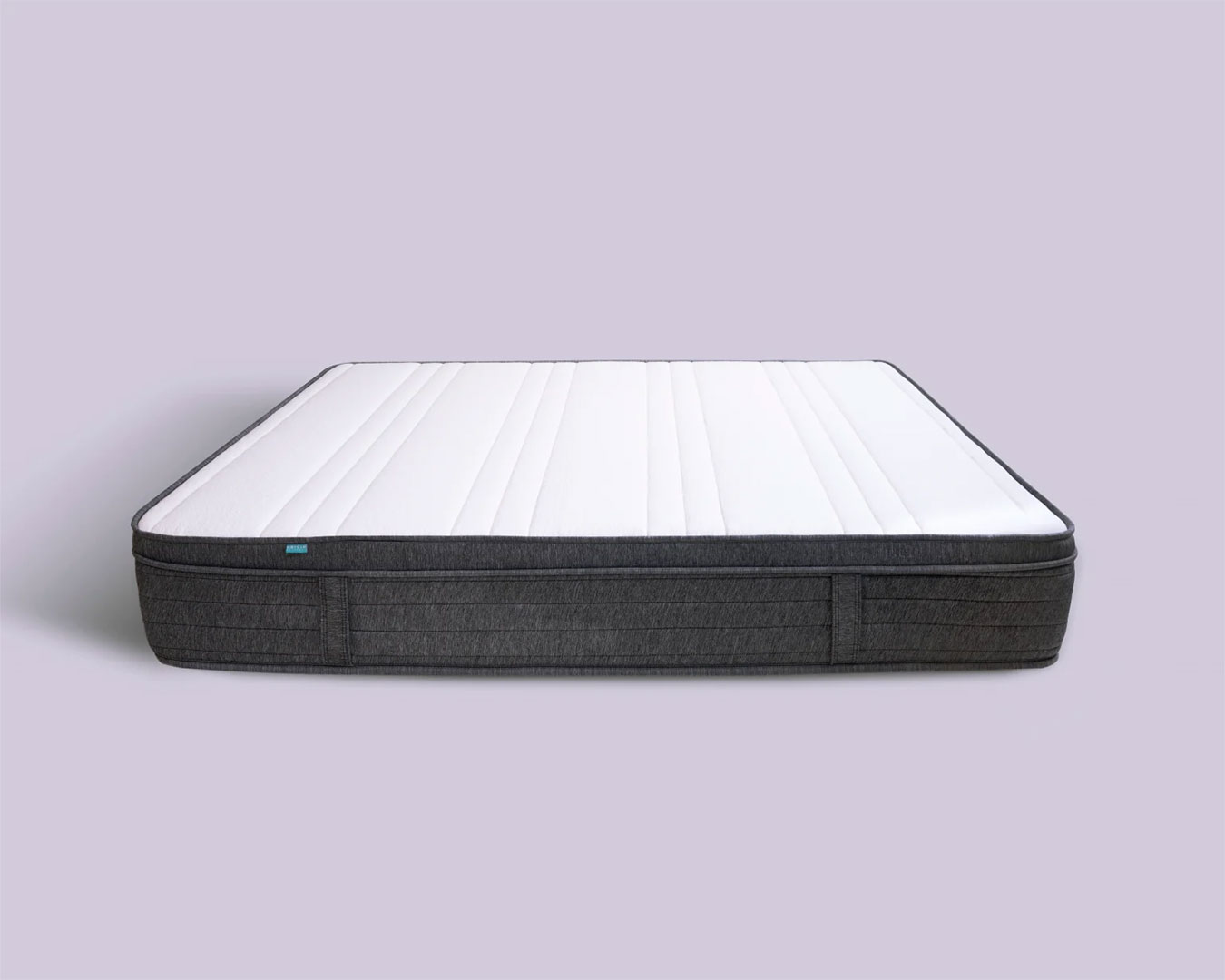 Being on a budget shouldn't prevent you from getting a comfortable night's sleep, and that's precisely where Origin comes in. Another new brand on the Australian mattress market, Origin's Original Hybrid mattress constantly receives top accolades for its superior comfort and quality at an affordable price. The mattress features a hybrid design, orthopaedic back support and innovative pressure relief, making it a perfect balance between soft and firm, suitable for all sleepers. Origin also offers free delivery, a 120-day trial and a 15-year warranty. Shop here.
Best Soft Mattress: Macoda Mattress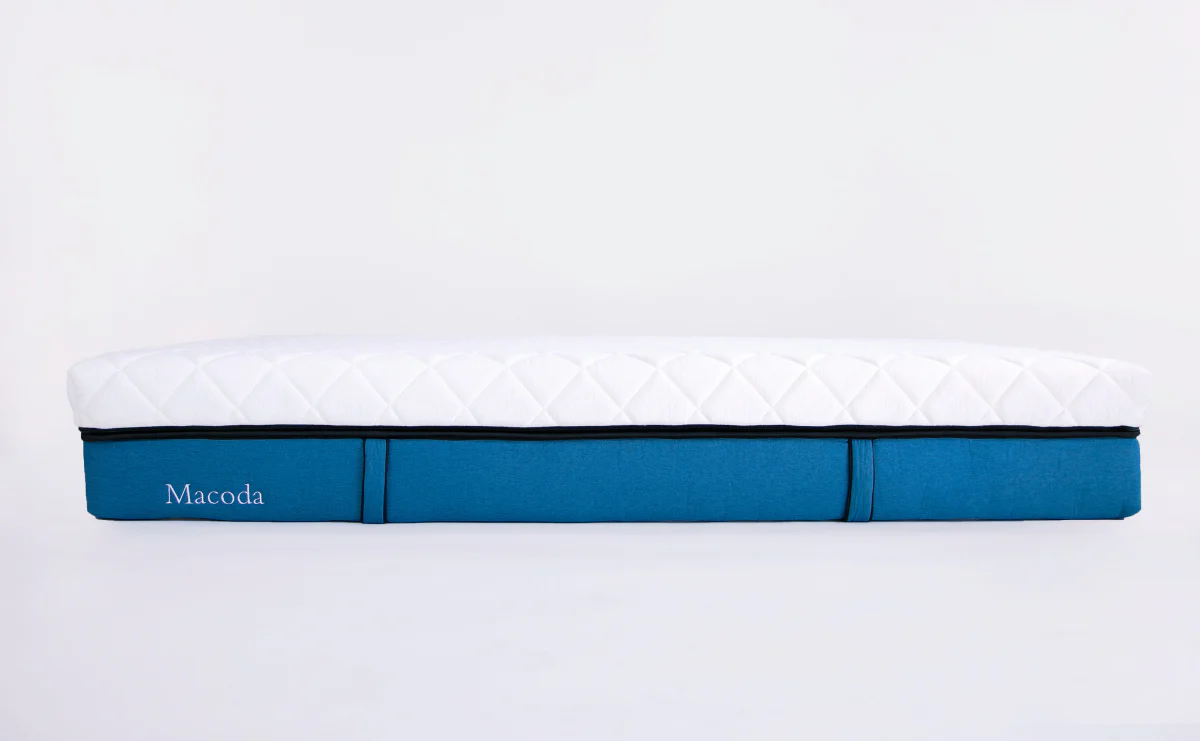 If you like your mattresses more on the soft and fluffy side, then Macoda should come at the top of your must-try list. Super-plush and thick, Macoda's mattress is engineered for comfort, crafted from a combination of memory foam, latex and pocket springs. With targeted pressure relief, low partner disturbance and a five-zone support system, you can be assured a deep and comfortable sleep with just the right amount of responsive bounce. The Macoda mattress also features a swappable foam layer so you can personalise it to your exact comfort levels. Shop here.
Best Latex Mattress: Peacelily Mattress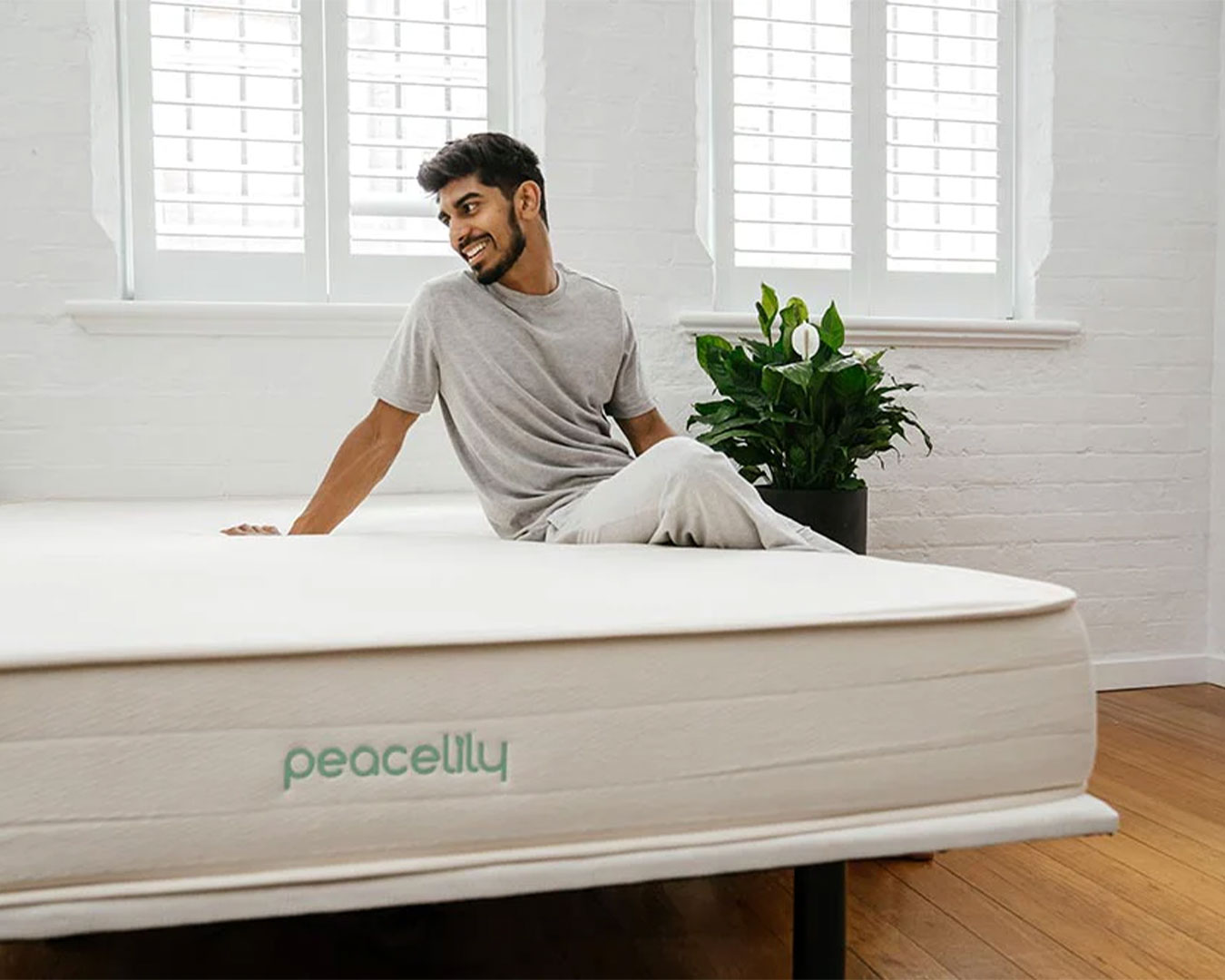 This 100% natural latex rubber mattress from Peacelily features three premium layers, adjustable firmness levels (thanks to its flippable mattress), GOTS-certified 100% organic cotton fabric and wadding and is free from foams, chemical flame retardants, or harmful chemical adhesives. For added peace of mind, Peacelily also offers free shipping and returns, a risk-free 100-night trial and a 25-year warranty, so you can be comfortable knowing you're buying a handmade product that will last the test of time. Shop here.
Best Mattress For Hot Sleepers: Bedgear S5 Performance Mattress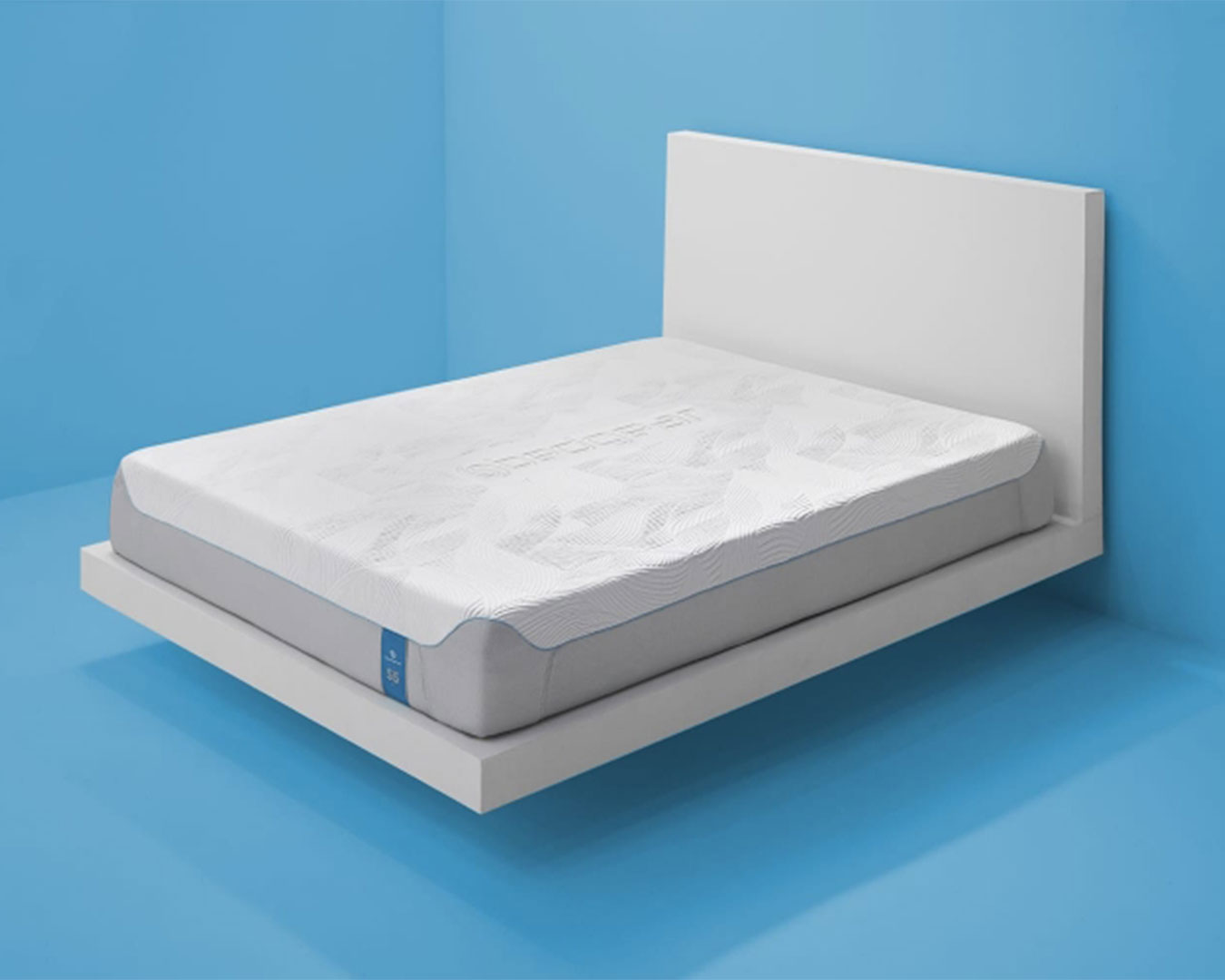 While the Bedgear S5 Performance Mattress is ideal for hot sleepers, it's also an excellent fit for anyone looking for a memory foam mattress that hits the perfect balance between firmness and plushness. The addition of breathable mesh along all four sides provides continuous airflow, while the cooling and heat-deflecting cover helps to reduce sweat and heat build-up, ensuring you'll always stay cool all night long. Shop here.
Best Mattress For Bad Backs: Yinahla Posture Gel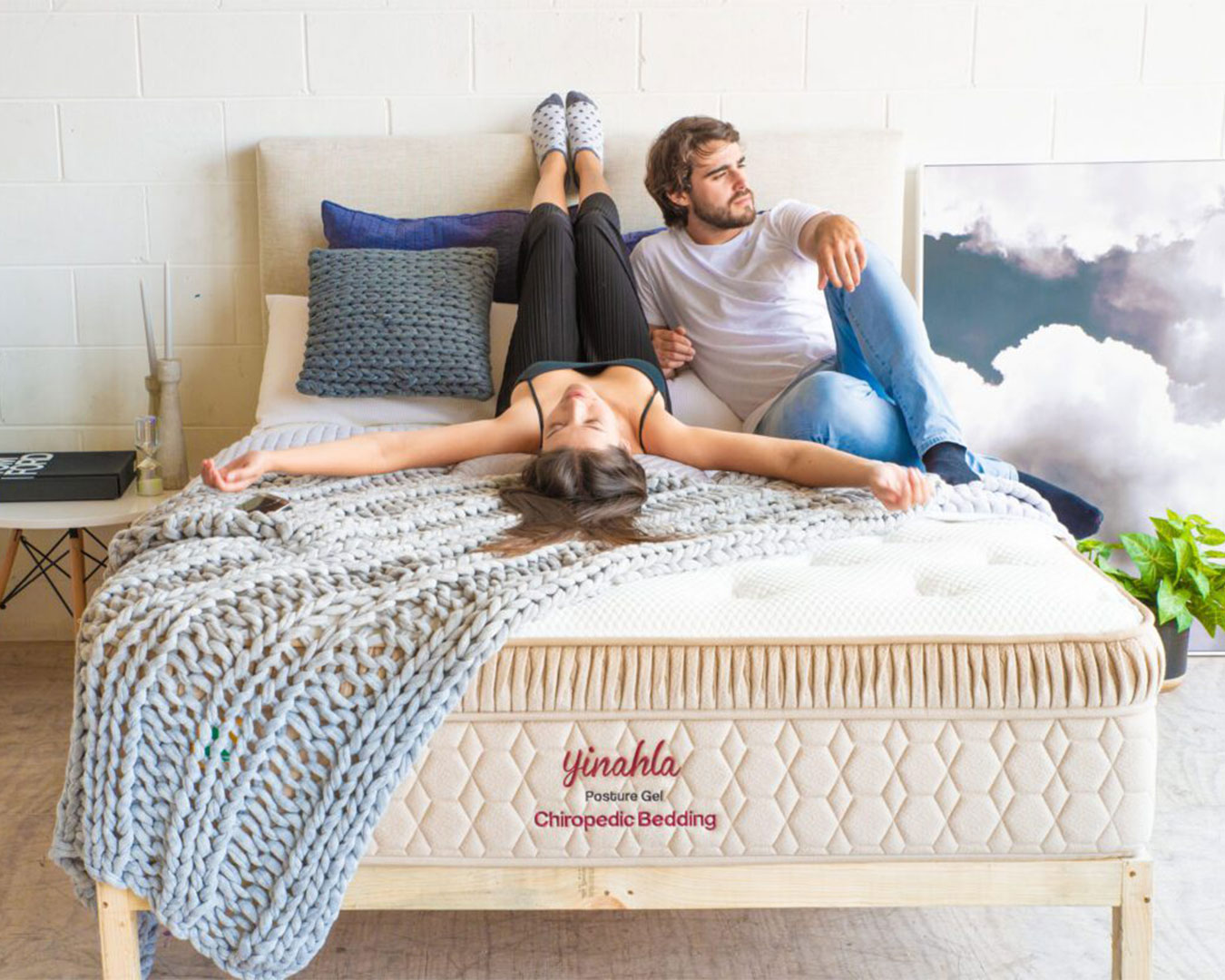 Designed specifically with sensitive bodies in mind, the Yinahla Posture Gel mattress hits the perfect balance of support and comfort. Made from interlinked medical-grade Posture Gel™ and the finest Australian-made high-definition memory foam, this award-winning mattress provides superior spine and joint relief. The mattress is also chiropractor-endorsed to help improve your posture by relieving tension and supporting the alignment of your joints for total body relief. In addition, the brand's 20-year product guarantee, 100-night trial, free delivery and Australian-made status will give you added peace of mind. Shop here.
Best Pillow Top Mattress: Sherman Full Body Hug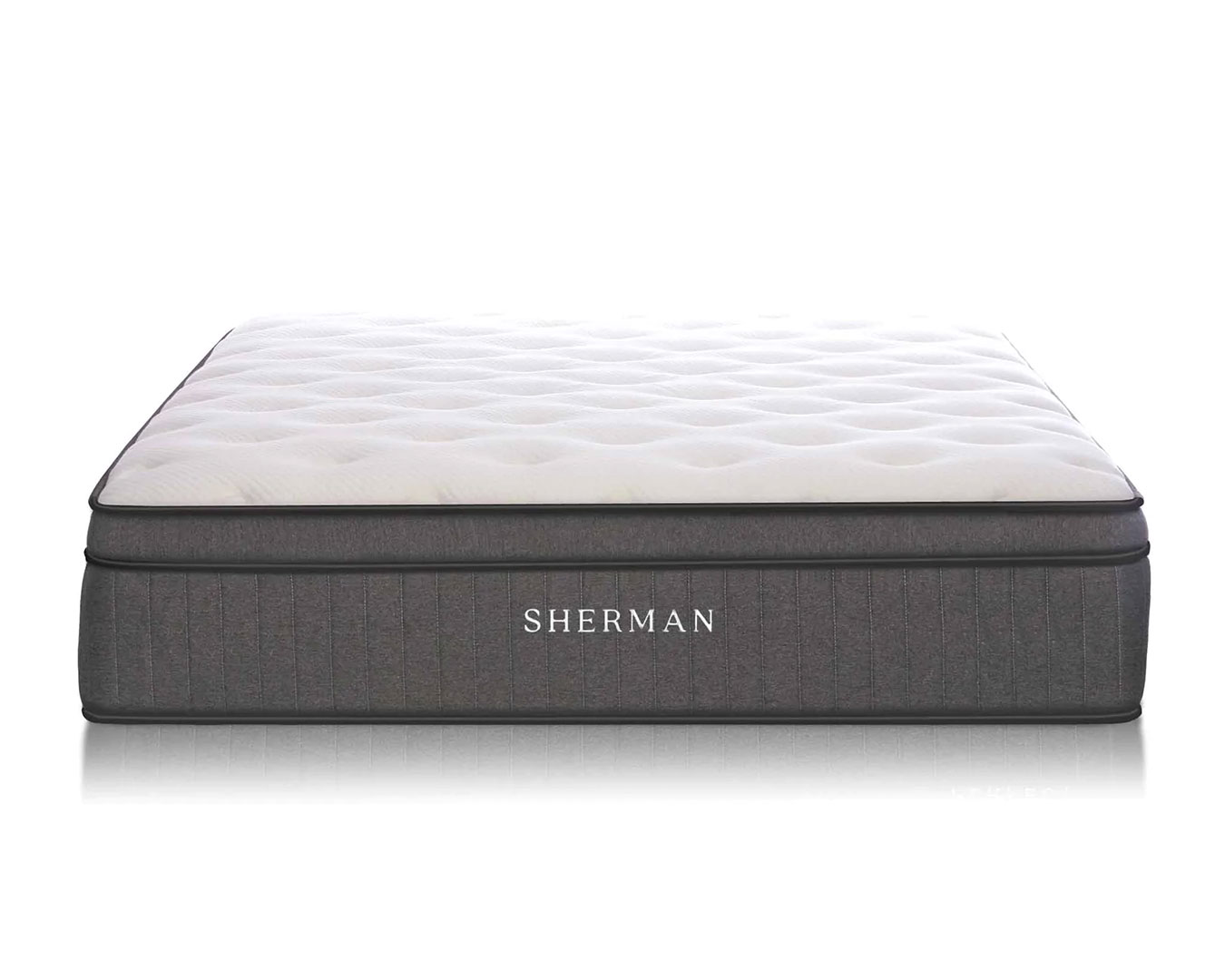 A pillow top might just be the perfect option if you like your mattress with additional cushion and comfort. The accurately named, Full Body Hug is Sherman's most popular mattress, featuring an ideal combination of medium to firm support with the soft, cushioned comfort of a memory foam-filled pillow top. Ensuring a deeper and more comfortable sleep, Sherman offers a 100-night trial on all mattresses, hassle-free returns, free delivery and a 10-year guarantee. Shop here.
Now, check out the best doonas for replicating a hotel-worthy bed at home.
Image credit: Peacelily | Koala | Eva
Editor's note: Urban List editors independently select and write about stuff we love and think you'll like too. Urban List has affiliate partnerships, so we get revenue from your purchase.