If you've ever wondered why your personal bed seems to pale in comparison to most hotels you've slept in, we're here to help. And no, our answer isn't to check yourself into your nearest king-size suite stat, but instead, pay a little more attention to your current doona situation.
Hotel beds are often equated with cloud-like attributes; think crisp white sheeting, perfectly tucked corners, and most importantly—fluffy, high-loft quilts. And, as far as we're concerned, the key to replicating this luxurious experience at home literally lies in choosing the right doona.
Below, we've rounded up a goldilocks-approved list of the best hotel-style doonas you can shop at every budget. Now it's just a matter of figuring out how to sort room service, and your hotel-at-home experience will be complete.
Downtime Luxury High Loft Quilt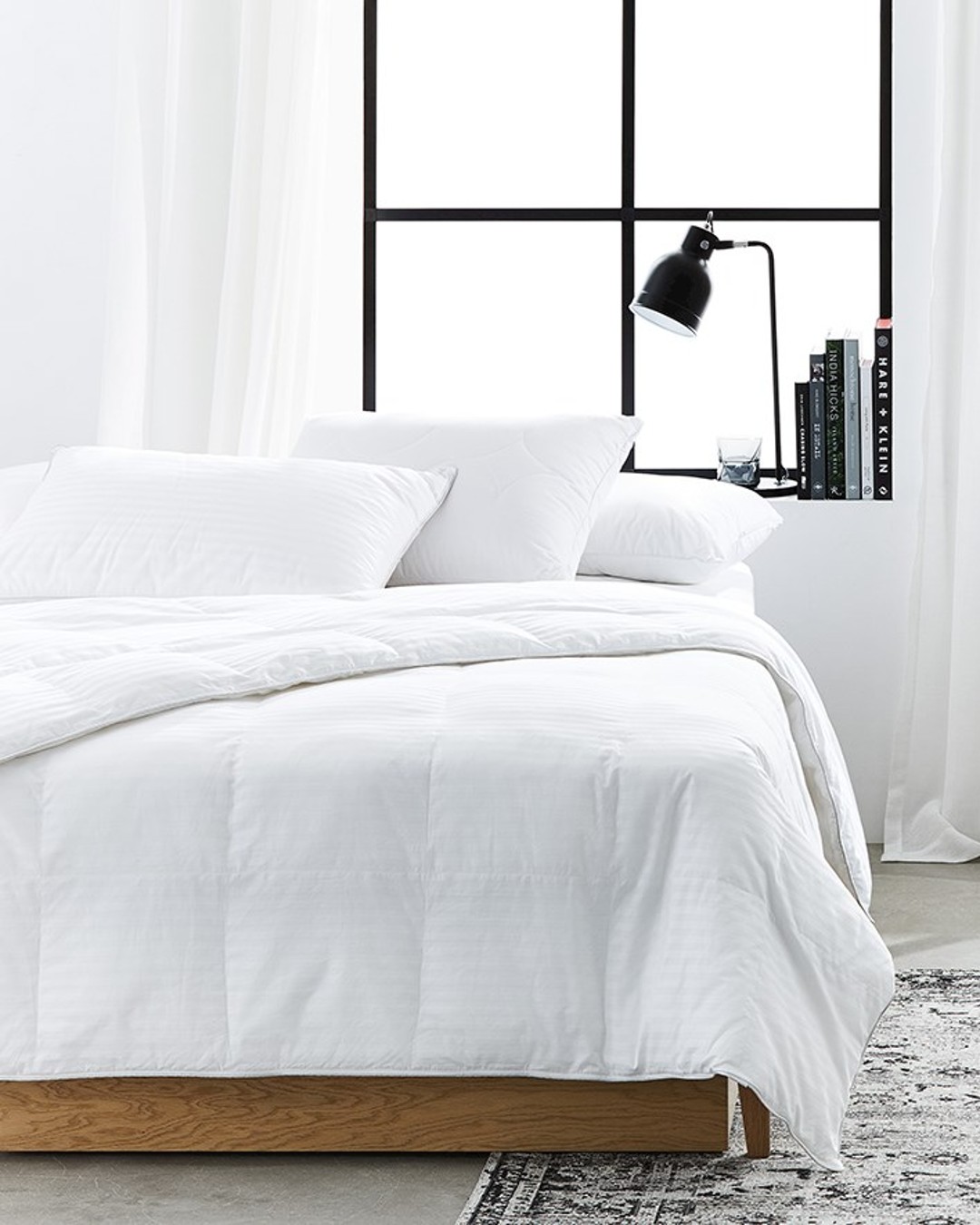 This doona's innovative high loft fibre filling provides a down-like feel and comfort that's also machine washable and hypoallergenic. Buy yours here.
Sheridan Deluxe Dream Quilt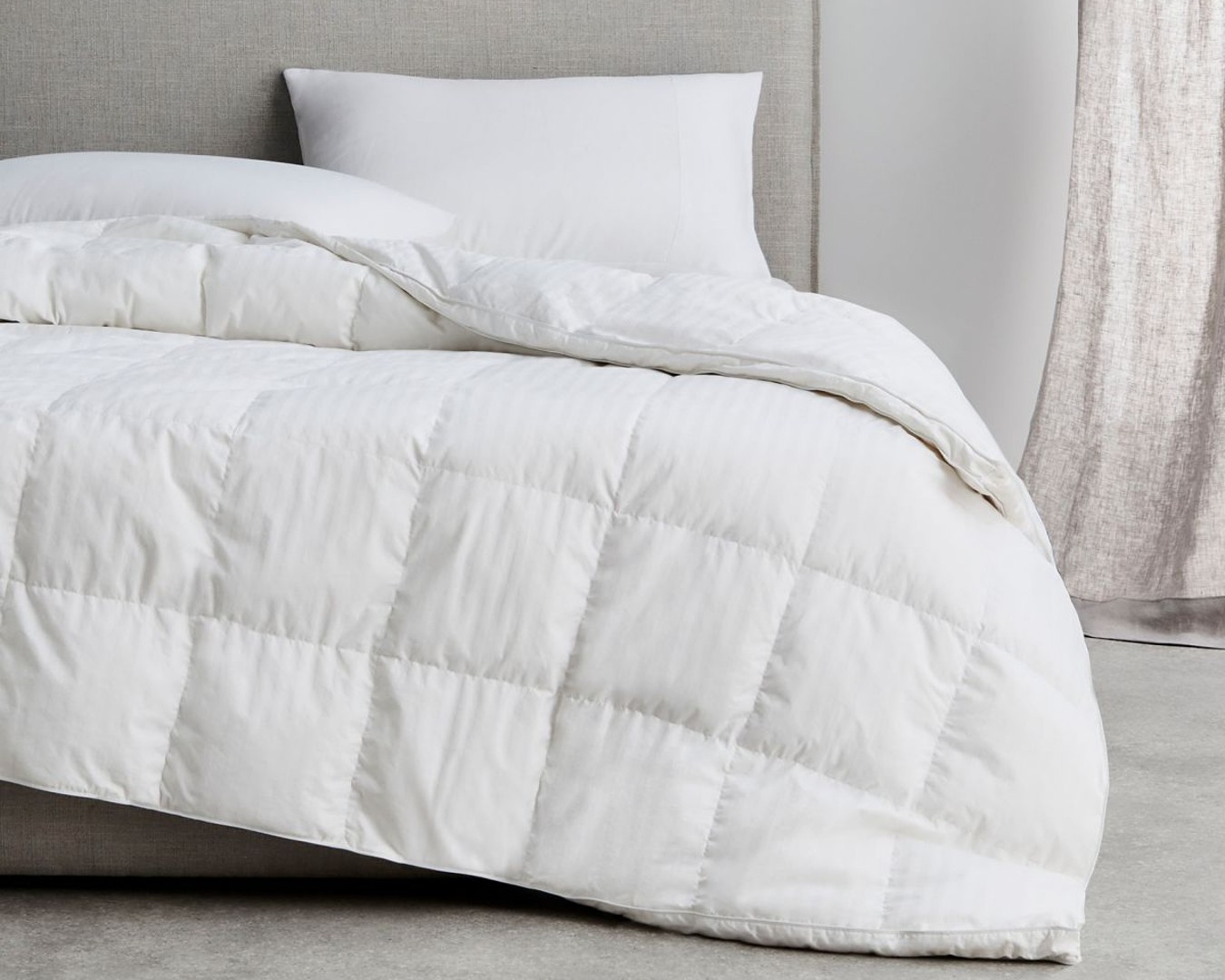 Designed for year-round use, this versatile polyester quilt has maximum loft and comfort matched with a lightweight feel. Buy yours here.
Emma Sleep All Seasons Duvet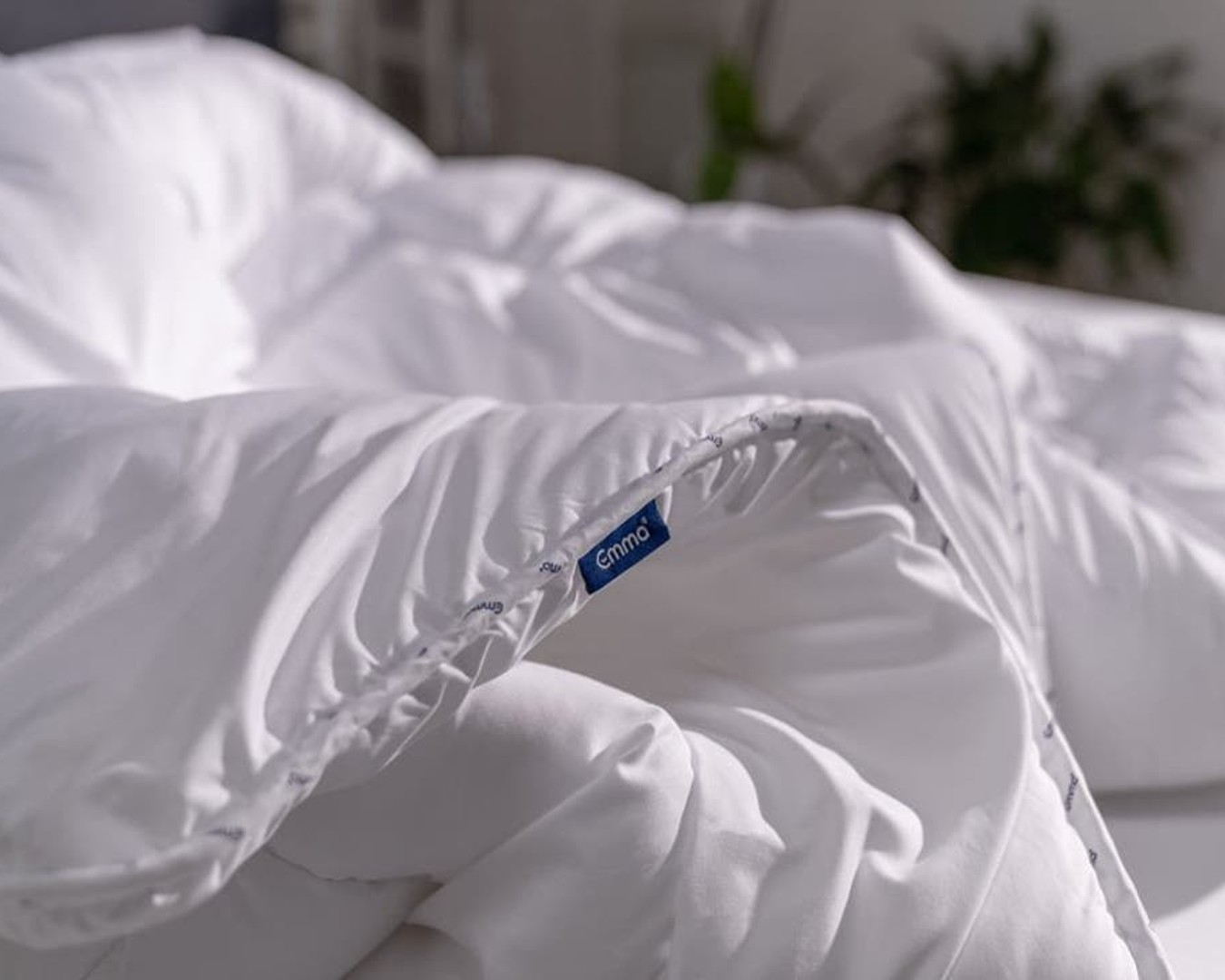 Stay in bed for longer with this machine-washable, all-season duvet designed to keep you warm in winter and cool in summer. Buy yours here.
Canningvale Luxury Quilts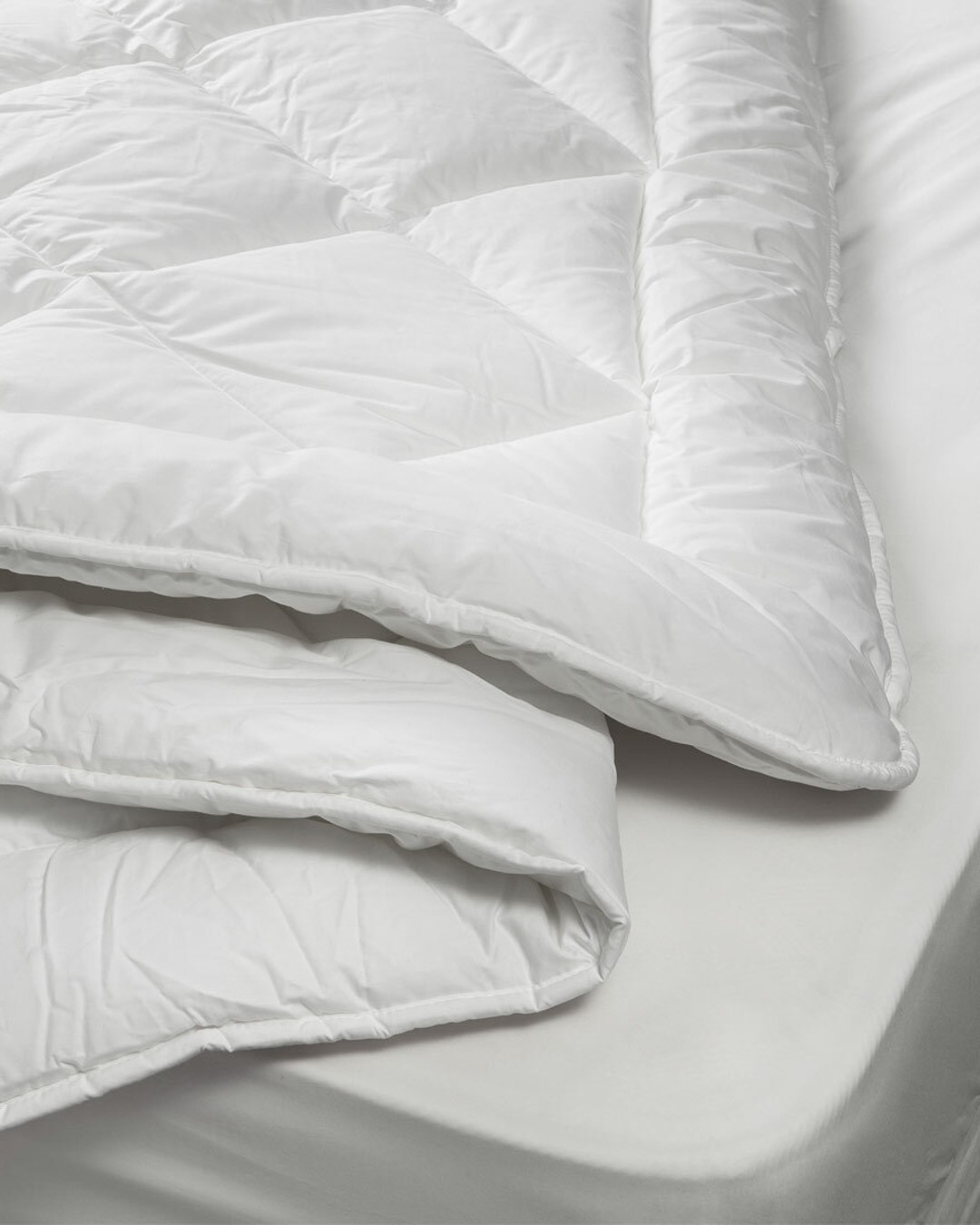 Bringing hotel-style luxury on a budget, this super warm and lofty microfiber quilt will keep you warm and cosy on even the coldest nights. Buy yours here.
Pillow Talk Classic Collection 350gsm Microfibre Quilt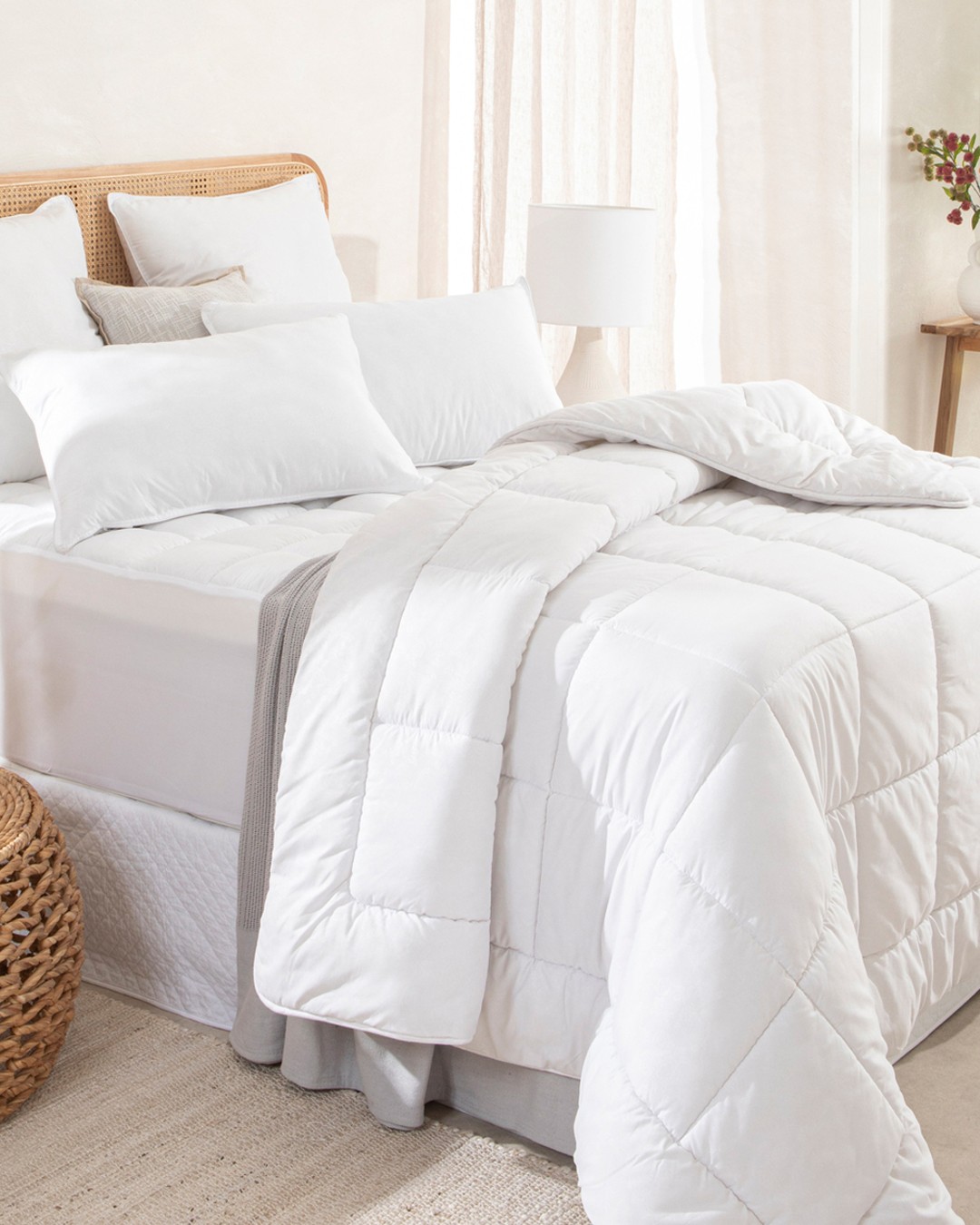 Versatile and easy to care for, this classic microfibre quilt brings all the comfort of a hotel-style bed without the heavy-weight feel. Buy yours here.
Downia White Collection 85/15 White Duck Down & Feather Quilt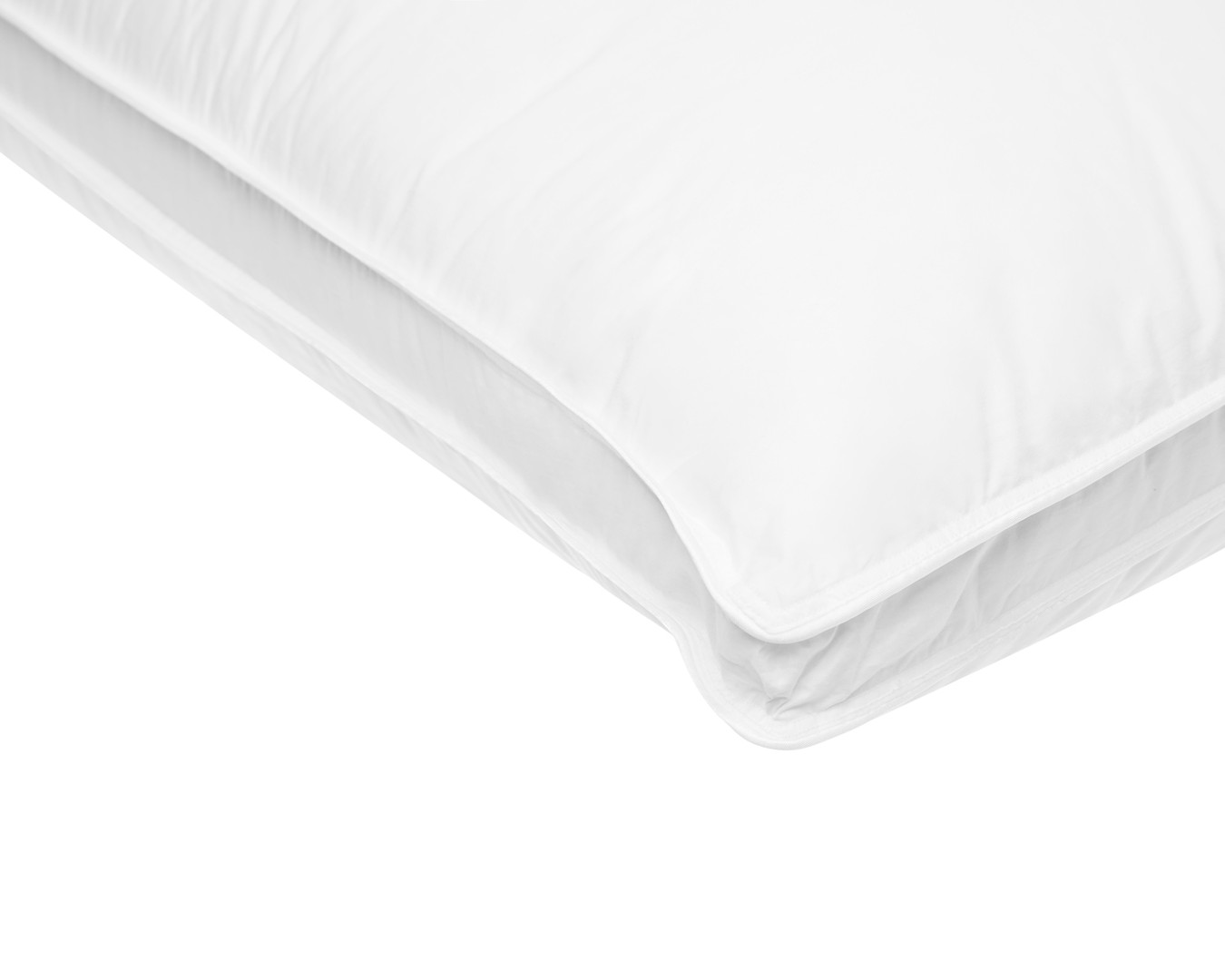 The baffled cassette construction of this luxury duck down and feather quilt protects the filling from dust mites, making it asthma and allergy-friendly. Buy yours here.
Ecosa Luxe Quilt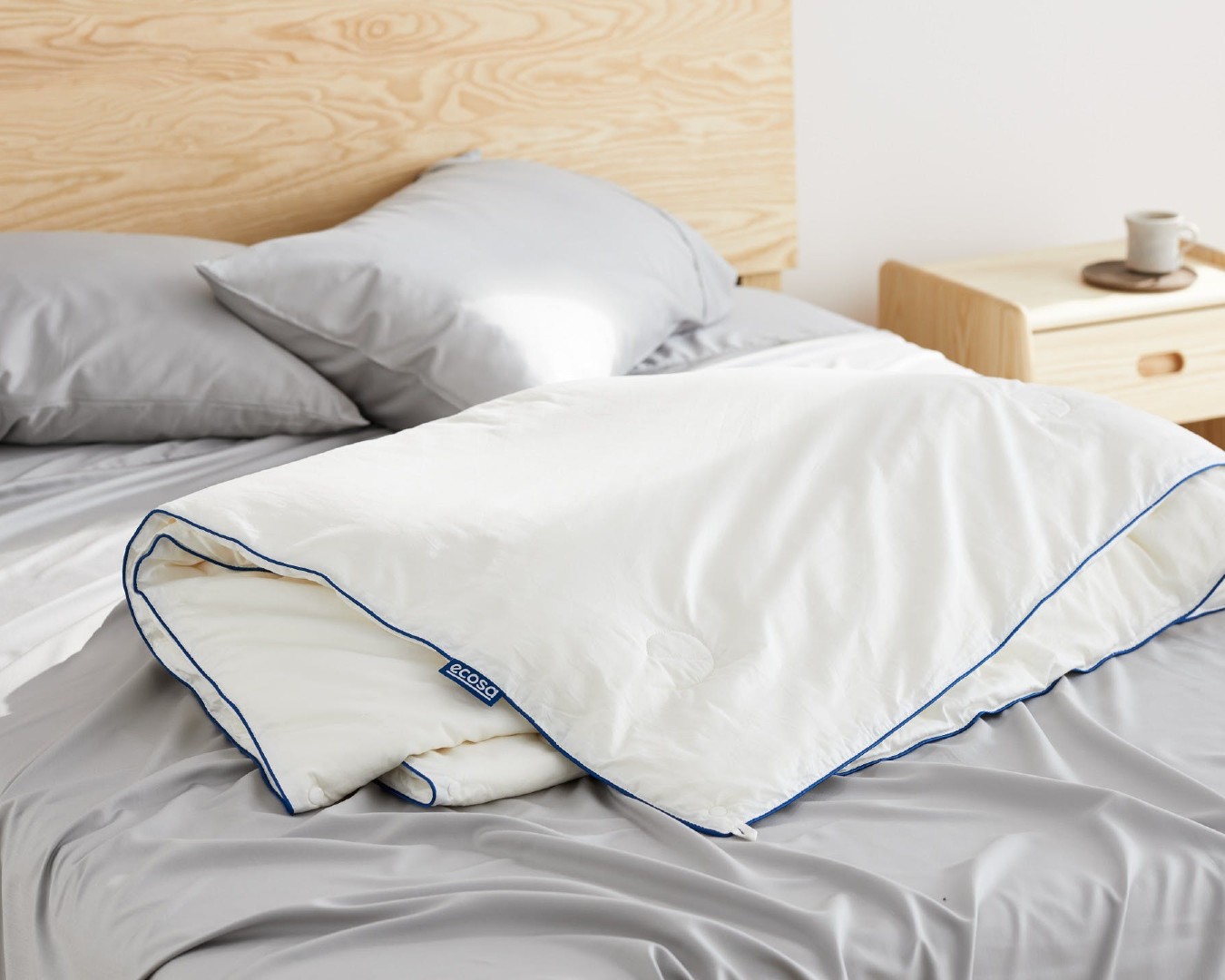 Designed to contour your body gently, this doona provides plenty of snuggle and warmth without feeling heavy or bulky. Buy yours here.
I Love Linen Hotel Cloud Collection Luxury Quilt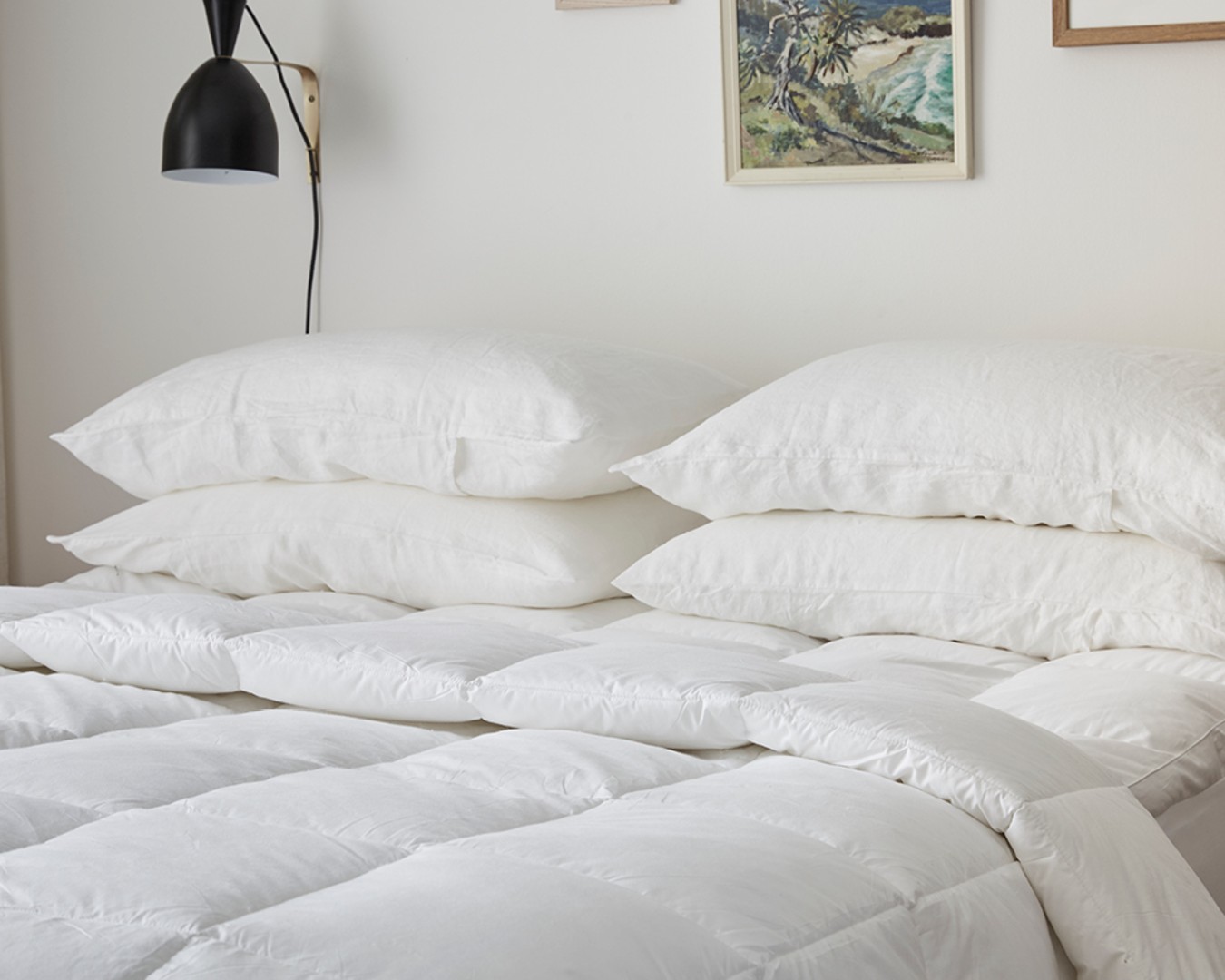 Hand filled with a premium blend of finely spun microfibre filling, this super-soft doona provides a soft, cloud-like feel. Buy yours here.
Linen House All Seasons Quilt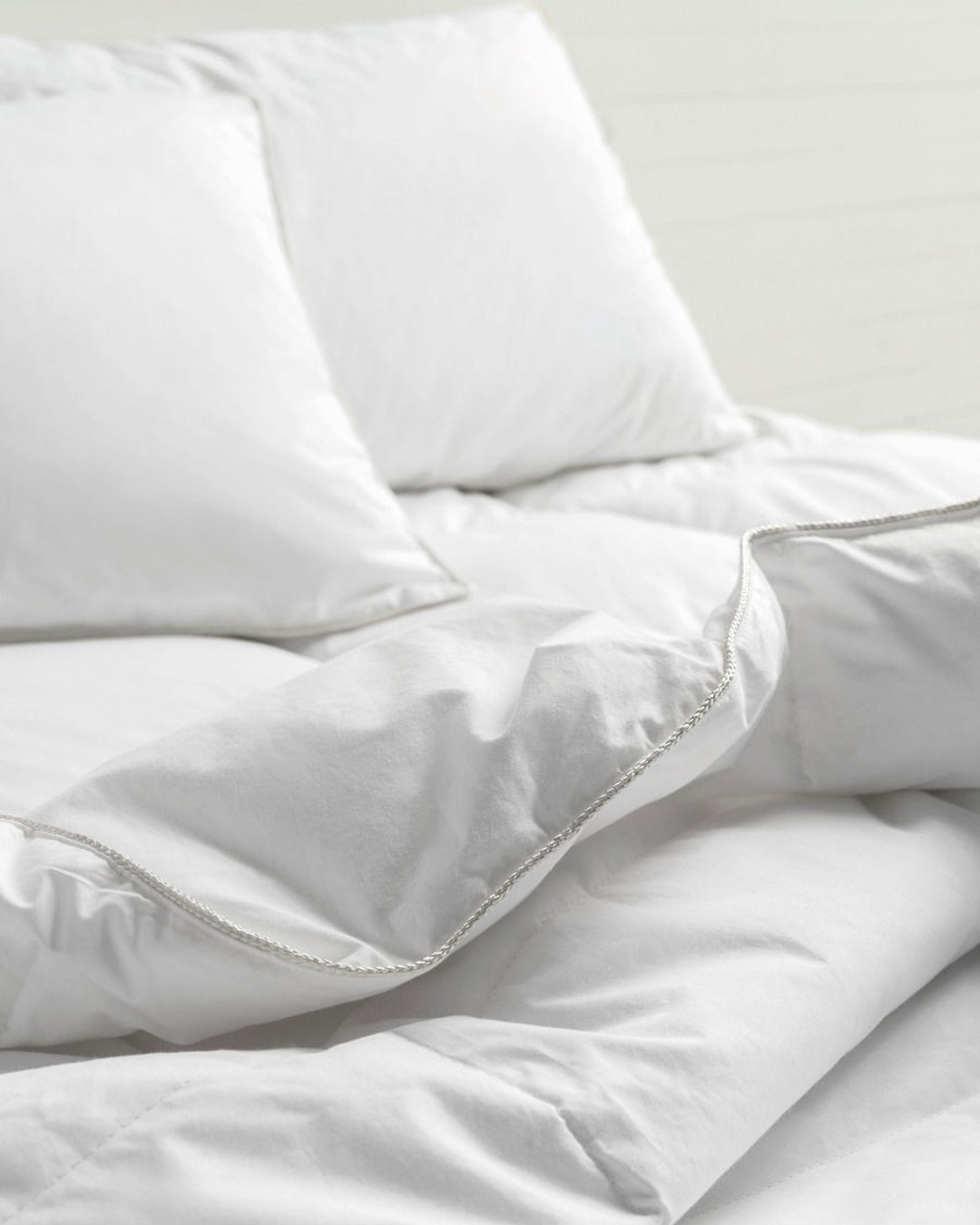 A perfect all-year essential, this 380 GSM quilt is ultra-fresh and treated for antibacterial protection, making it an excellent choice for Asthma sufferers. Buy yours here.
Sheridan Deluxe Feather & Down Quilt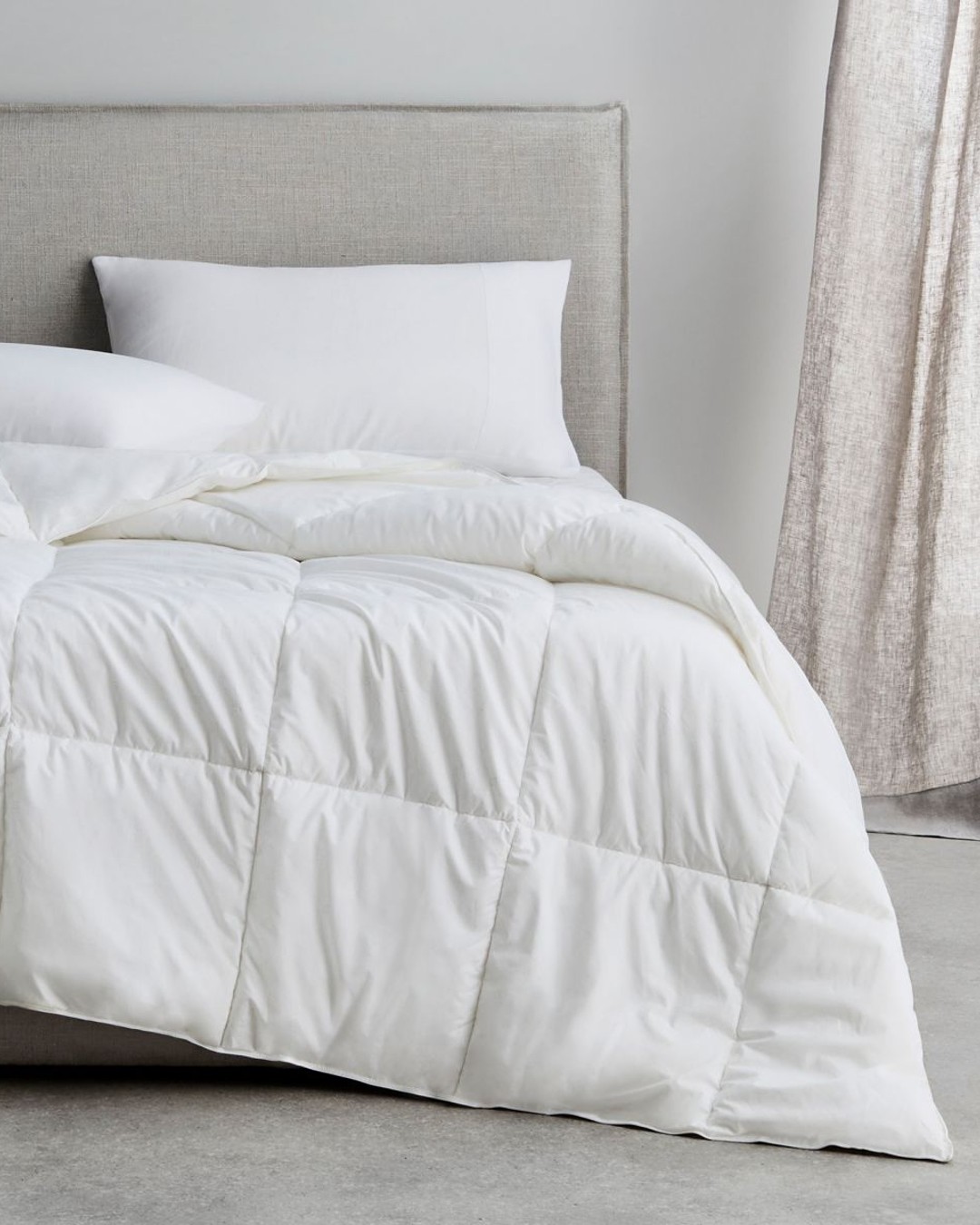 Crafted with a box cassette stitch design for even distribution and encased in a soft and lightweight cotton sateen cover, this quilt is the ultimate in indulgence. Buy yours here.
Dreamaker Geneve 50/50 Duck Feather & Down Quilt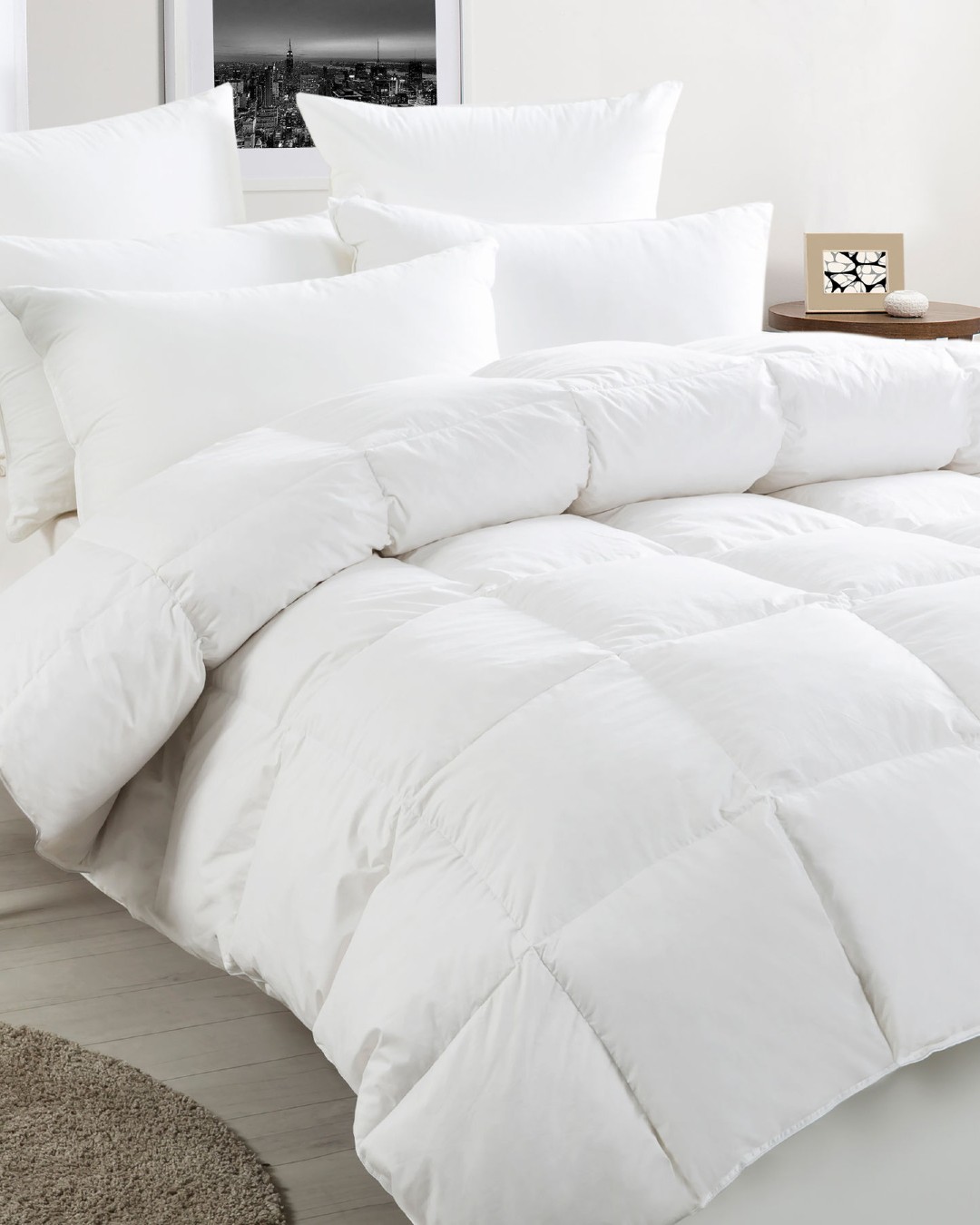 The combination of 50/50 white duck feather and down filling is luxuriously warm and lofty, bringing hotel-quality comfort home. Buy yours here.
Downtime Memory Fibre Quilt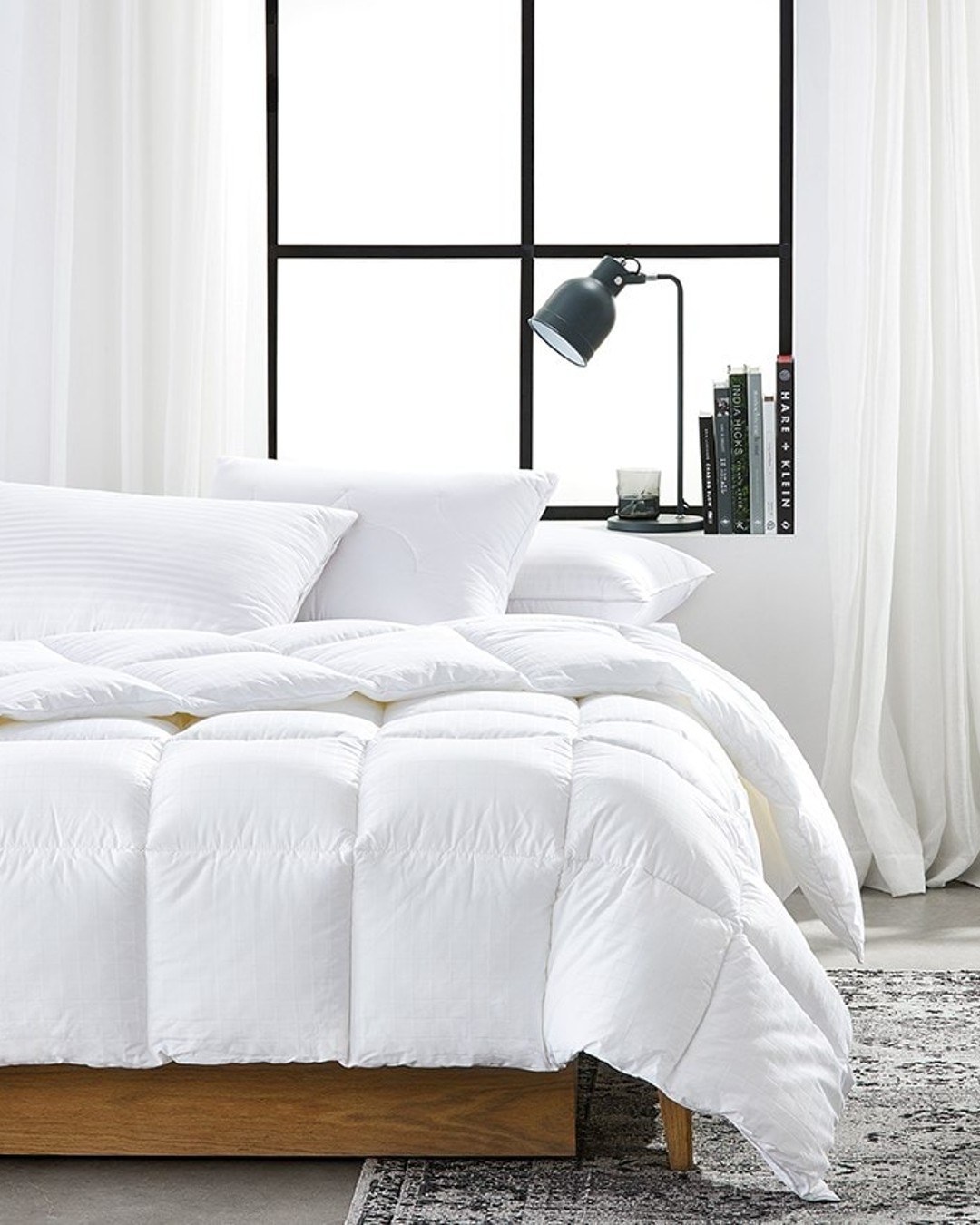 The fine memory fibres of this quilt will continually adjust to you as you sleep, ensuring your bed is always super soft and lofty. Buy yours here.
Want to upgrade your whole sleep situation? Check out this fresh winter collection.
Image credit: I Love Linen
Editor's note: Urban List editors independently select and write about stuff we love and think you'll like too. Urban List has affiliate partnerships, so we get revenue from your purchase.