If your bank account is feeling a little lighter than usual, fear not. We're coming at you with the best budget accommodation in Australia that won't only leave your dear savings alone but will treat you to some pretty incredible stays around Australia you never knew existed.
Who said your getaways had to cost you an arm and a leg?
Check out the best budget accommodation all around Australia.
Best Budget Accommodation In South Australia
Exeter Hotel
Port Adelaide
If you're equally interested in finding the best pub feed around as you are finding accommodation that won't cut into your savings, look no further than South Australia's famed Exeter Hotel. Nestled within Port Adelaide, this pretty dang classy pub hotel offers up all the stops and yes, we guarantee you'll want to extend your stay here.
Best Budget Accommodation In NSW
Modern Studio
Booker Bay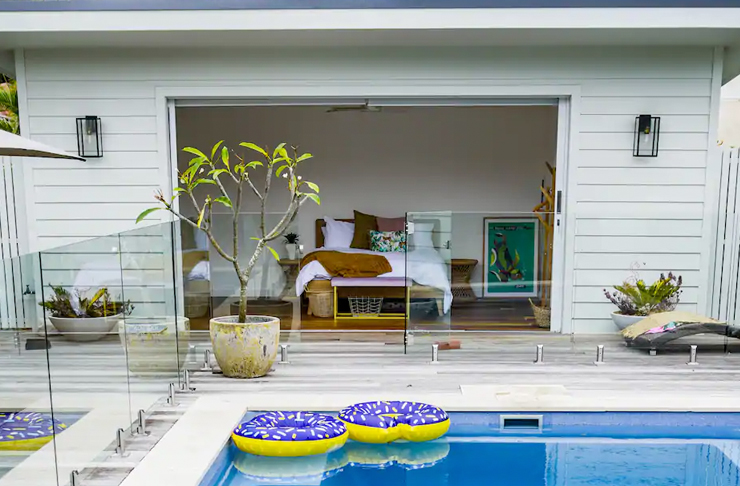 This budget stay in NSW really pays homage to the saying "more bang for your buck". If you thought a modern pool house with an entertainment area and all the tropical vibes could only be the result of several months of hardcore saving, think again. This affordable studio-meets-cabana on the Central Coast won't set you back by much and is in a prime location between Ettalong Beach and Booker Bay. That means your sunrise walks will be off the charts.
Saltys
Blueys Beach
For a cheap beach retreat in NSW that gives you those Summer of '69 feels, look no further than Saltys on Blueys Beach. This affordable and pet-friendly accommodation has all your basic needs for a no-frills weekend away (you'll just have to bring your own linen) and you'll even have direct access to the beautiful Blueys Beach. Here, the outdoor setting is where it's at so stock up at the local grocery joint and fire up the wood-fire BBQ for the ultimate sundowner. The backyard also features plenty of free-roaming space for your four-legged companion or boat (there are ramps at Elizabeth Beach, Smiths Lake, and Seal Rocks).
The Sails Motel & Pool Club
BRUNSWICK HEADS
Let's be completely honest, as soon as you hit Brunswick Heads you feel like you've had a brief encounter with a DMC DeLorean (Back To The Future style) and been sent to the peak of retro vacationing in the middle of the 70s.
There aren't many motels that hit quite like The Sails Motel in Brunswick Head does. The Sails offers up 22 separate rooms in a Palm Springs-inspired setting that'll make you feel like you've jetted across the world to Coachella. Here, rooms range anywhere from a simple studio design to digs that can comfortably fit up to six guests. Though we hate to admit it, every point of this epic motel is a stellar photo opportunity you're not going to want to miss.
Best Budget Accommodation In Queensland
Minimal Retreat
Broadbeach Waters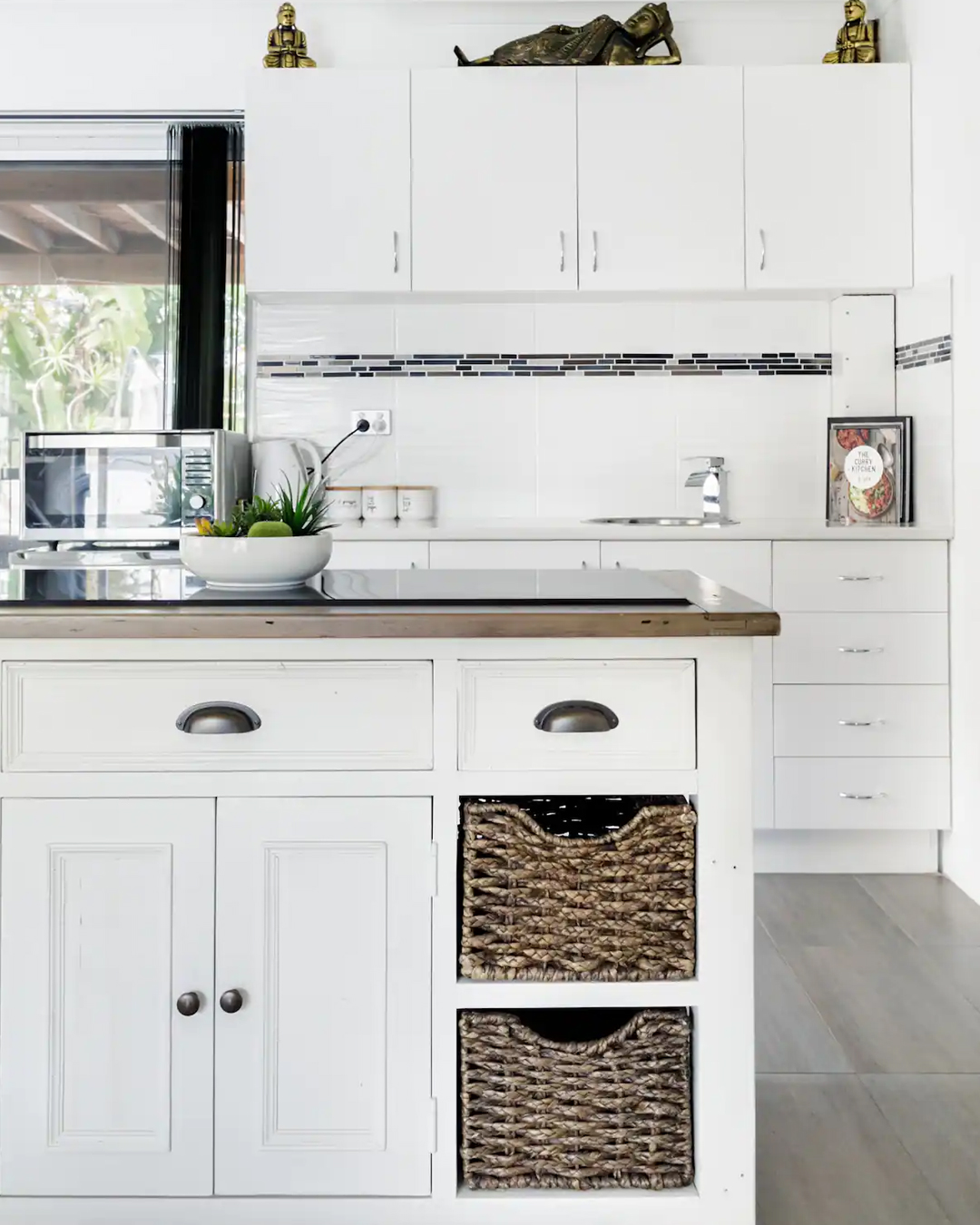 At Minimal Retreat, it's all about waking up refreshed without breaking the bank. Gather around the sleek, white table for breakfast before a stroll around the local canals, light the barbecue for a leisurely fam dinner on the deck or cool off in the private pool. Your wallet will thank you.
Mission Beach Hideaway Cottage
Mission Beach
Located at Wongaling Beach right opposite Dunk Island, Mission Beach Hideaway Cottage is so secluded yet right near everything and the best part is—it's dog friendly too (plus, there's an entire acre for them to run a muck). Featuring a claw foot bath, a pool and an outdoor shower, you'll be lapping up all the luxury for only a little.
Best Budget Accommodation Tasmania
Art Hotel On York
Launceston
It really doesn't get more stunning than Tasmania's Art Hotel On York. This guy will seriously feel like you're staying in the heart of New York's art district of Garment but alas, you've nailed an epic travel hack and treated yourself to a stay in Launceston for a very easy couple of hundred. The Art Hotel on York is a renovated boutique heritage hotel, is decorated with artworks of international artist Cristina Palacios and features renovated guest rooms, a cosy breakfast room and a spacious outdoor courtyard to relax in.
Best Budget Accommodation Victoria
The Grampians Motel
Halls Gap
When you're planning a trip to the Grampians, be sure to check out The Grampians Motel & The Views Restaurant. Located in the beautiful village of Halls Gap, the Motel offers an outdoor pool, free wifi and direct parking. The Views Restaurant is equally impressive offering a range of breakfast and dinner options. This one's more or less situated in the stunning Grampians National Park and features stunning waterfalls and spectacular views—make sure you take on the Peak Trails if you have the legs for it. Stunning stuff.
Tin Chalet
Goongerah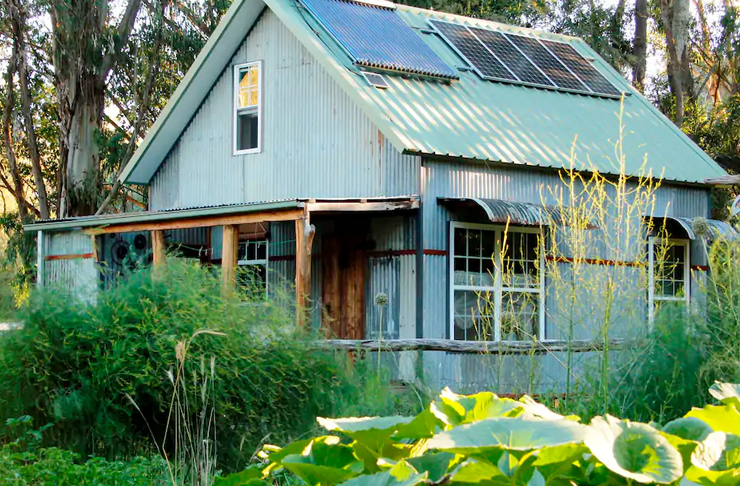 In order to make your dream rustic getaway come true, you'll have to book a weekend away to the solar-powered and ever-charming Tin Chalet. This budget accommodation in Victoria is fully self-contained, compact and cosy plus, it's conveniently nestled between two beautiful national parks. A stay here also means you'll be surrounded by orchards, goats and chooks so you can really leave the city life behind. The Tin Chalet is also a short walk away from the stunning Brodribb River.
Port Fairy Motor Inn
Port Fairy
You can't have the best budget accommodation in Australia and not include Victoria's most charming beach town. Head down the Great Ocean Road and you'll eventually pop out at Port Fairy, and the Port Fairy Motor Inn. The rooms here are modern, clean and comfortable, and there are several affordable options no matter the size of your group. There are plenty of rugged beaches to explore in the area, you can also get involved in a spot of whale watching at the right time of year. If you're after a pint and a pub meal, head to The Caledonian Inn, the locals know it more affectionately as The Stump and are very proud of the fact it's the oldest pub in Victoria.
Best Budget Accommodation Northern Territory
Mecure Resort
Darwin
There are some things in life that are too good to be true and Mercure Resort is one of those things. Without breaking the bank, this budget accommodation in Darwin sports an outdoor swimming pool, restaurant and bar (with a stellar Happy Hour of course) and all rooms and suites boast en suite bathrooms, and private balconies or patios.
The Cavenagh
Darwin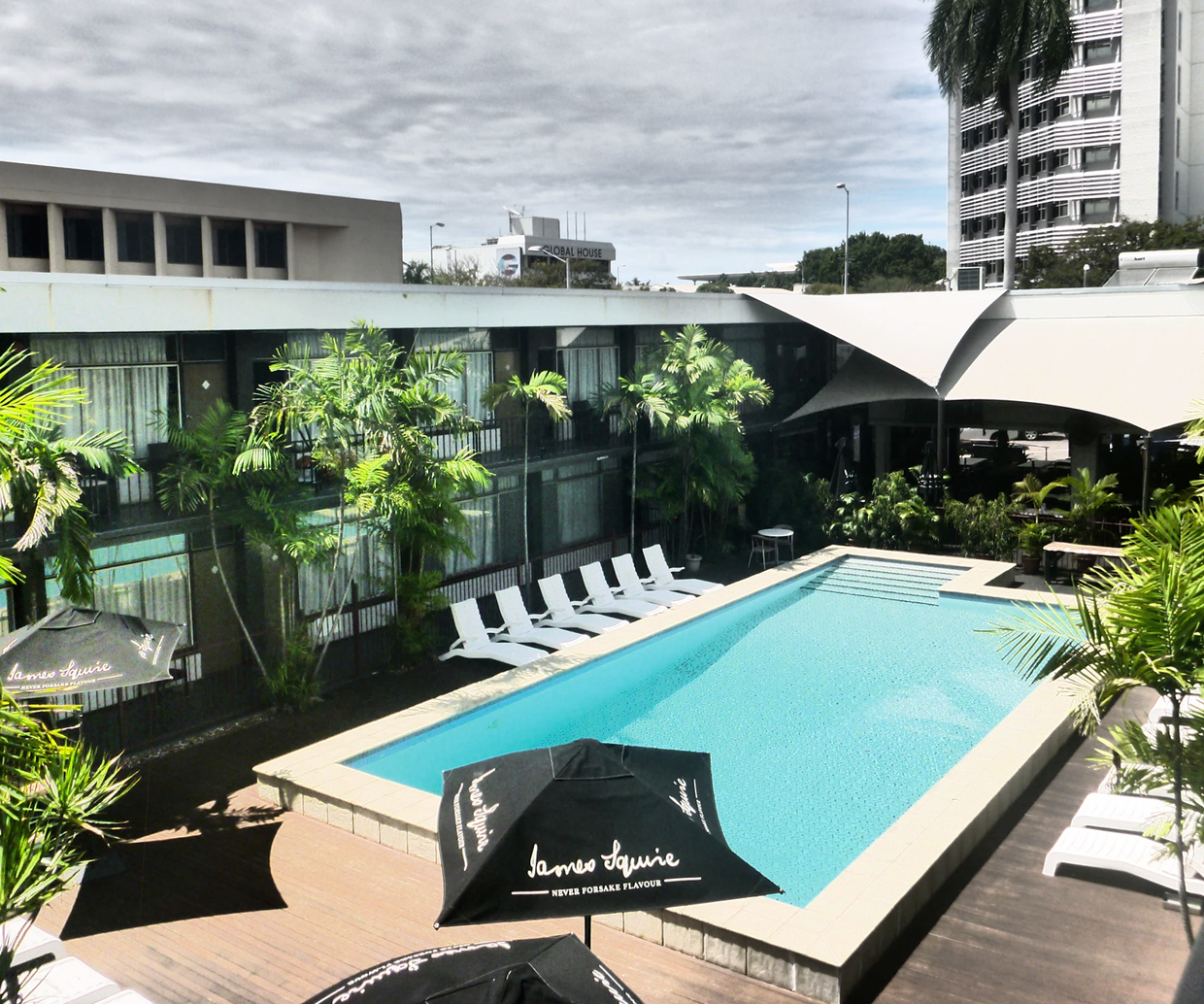 Heaven might not exist on earth but The Cavenagh is pretty damn close. Featuring a swimming pool, a bar and an award-winning restaurant, The Cavenagh is located in Darwin, 500m from Crocosaurus Cove and less than a kilometre from Darwin Entertainment Centre (so you're really in the heart of things here). The Cavenagh also does a mean 'Taco Tuesday', offering three soft shell tacos for a cruisy $10 not to mention there's always live music playing here.
Best Budget Accommodation Western Australia
The Shiralee
Perth
Just a short walk from Northbridge bars, restaurants and nightclubs and Beaufort Street's cafes, you'll find the terrace accommodation widely known as The Shiralee. This budget hotel provides free breakfast with all the staple trimmings and takes up space on prime real estate so you'll have everything you need right at your fingertips. You can also organise to use the hotel's bicycles for free to save you some cash on the transport front (they've thought of everything)
Six Degrees Boutique Hotel
Perth
Offering an onsite bar, free parking and free WiFi, the heritage-listed Six Degrees Boutique Hotel is located in central Albany, surrounded by all the main restaurants and shops. Having opened just over five years ago, this boutique hotel is a classic for budget travellers and throws around tapas, gourmet burgers as well as local coffee so you can skip the Maccas meals.
Now check out Australia's dreamiest winter cabins.
Image credit: The Sails Motel, Airbnb, Airbnb, Airbnb, The Cavenagh
Editor's note: Urban List editors independently select and write about stuff we love and think you'll like too. Urban List has affiliate partnerships, so we get revenue from your purchases.