Misty mornings, fire-pits, s'mores and outdoor foot claw tubs? That's the kind of winter getaway we can subscribe to.
Cabin life is the certified good life and boy does Australia have a smorgasbord of cosy hideaways, lakeside lodges and floating cabanas you're going to want to hibernate in, stat. Get ready to pack your bags with ugg boots, pyjama onesies, flannos and a beanie because we're officially in the season of snuggling up next to wood fire heaters.
Check out the best cosy cabins in Australia.
The Best Cosy Cabins In Queensland
Eh Frame
Noosa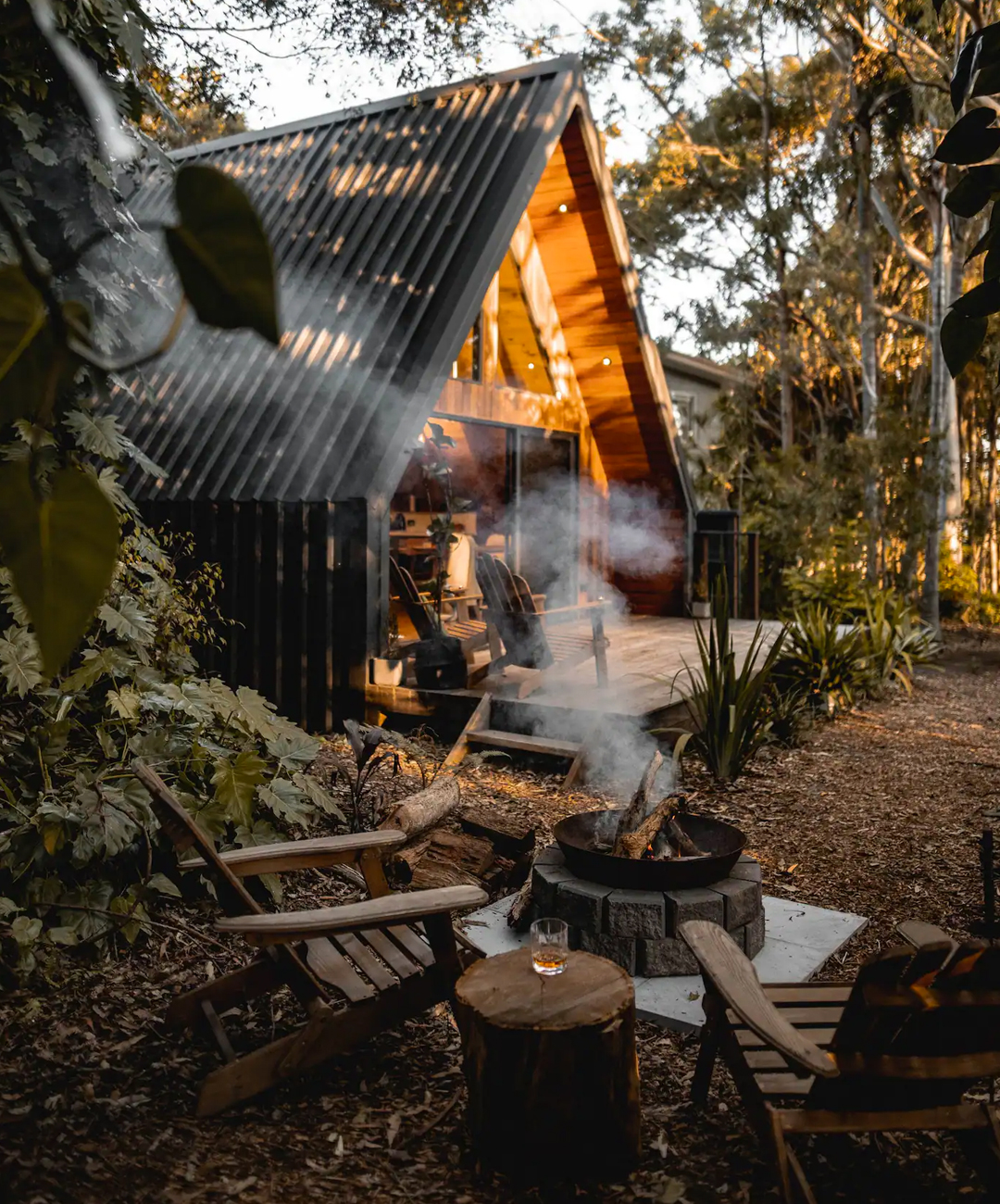 Aptly dubbed the "Eh Frame', this Canadian-inspired cabin is buried deep inside Noosa National Park (serving some strong Banff vibes). If you appreciate the small things, there are details here that make all the difference including timber beams, a front porch and Mid Century decor. When the mercury drops, fires are more than welcome here so make sure you pack your fair share of marshmallows, graham crackers and your preferred chocolate bar. Book your stay here.
Spicers Retreats
Maleny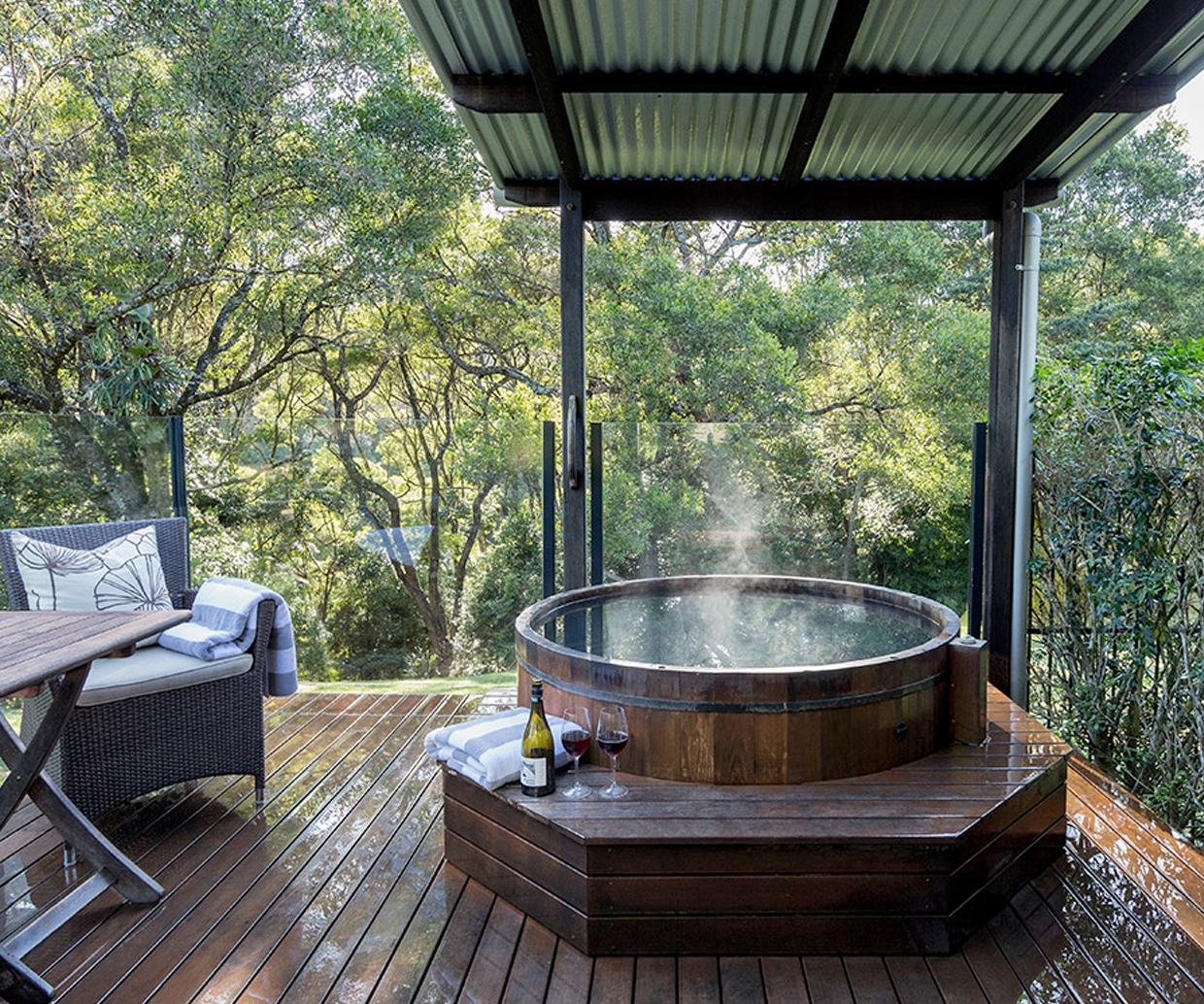 If you're looking for a Sunshine Coast cabin with all the trimmings that also happens to be set in stunning rainforest surroundings in Maleny, with an incredible onsite restaurant and day spa, then you really needn't look beyond Spicers Tamarind. A fan of French Provincial instead? Well then, you're in luck. Sister property Spicers Clovelly in Montville has a darling little French cottage and it's luxe to say the least. Want to gaze at the stars all night and mountain bike all day? Spicers Hidden Vale in Grandchester is for you. Book your stay here.
Narrows Escape
Montville
If a friend has come back from Montville raving about a cottage getaway they experienced, chances are they're talking about Narrows Escape. Why? Because everyone who stays there, only says great things. Curl up in the hammock and read a book, tramp through the rainforest, or feast on all the goods crammed into the specially-made gourmet hampers. Relaxation will hit an all-time high here, so don't come with a to-do list. Book your stay here.
The Best Cosy Cabins In Western Australia
Treetops
Denmark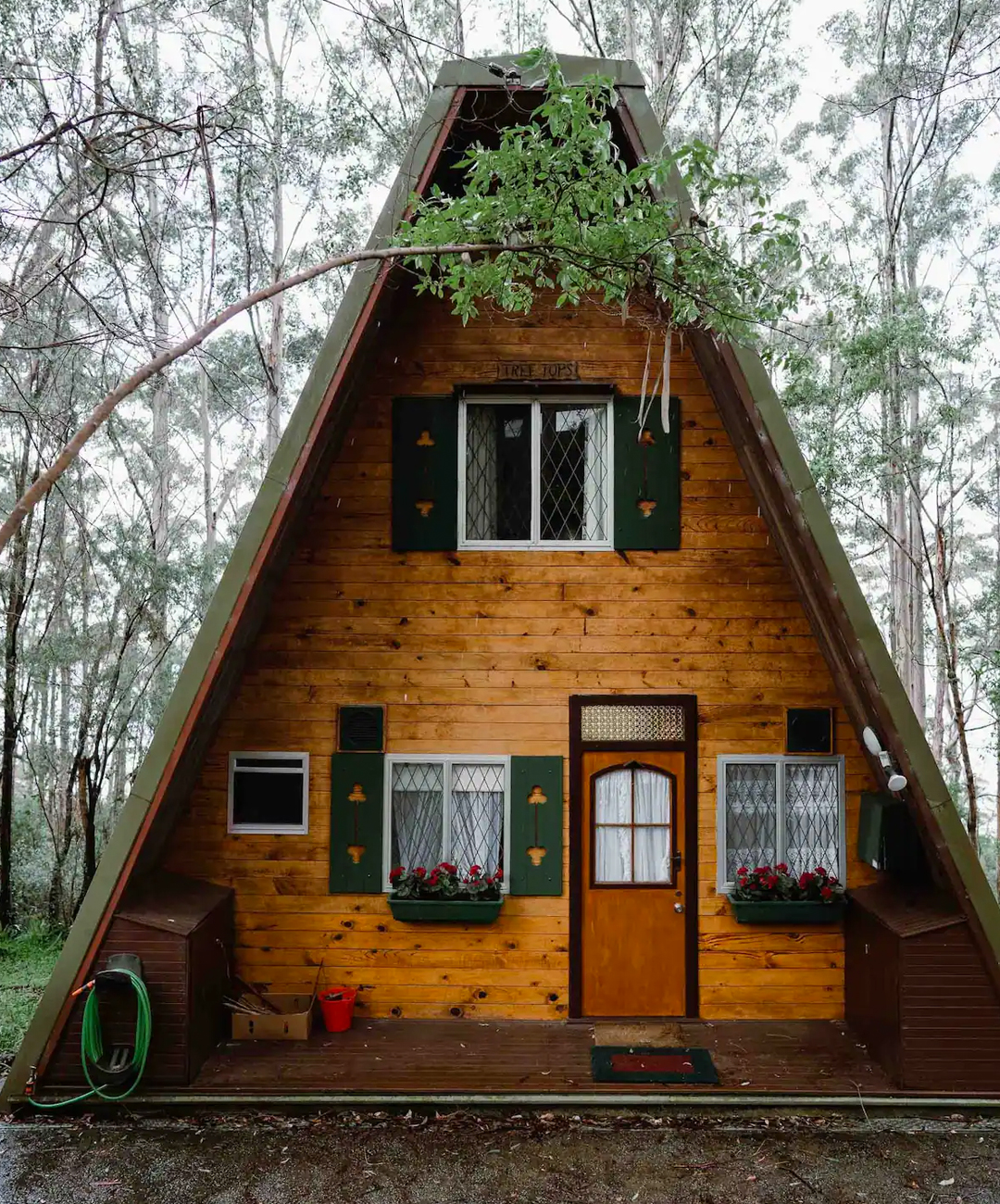 Your eyes do not deceive you, this could very well be the cottage of Goldilocks and the three bears. Surrounded by tall karri trees and stocking a view from the balcony over the Wilson Inlet, Treetops is easily one of the most wholesome cabins in Australia. Spanning two-storeys, this property is suited for a romantic getaway for two or a chill weekend for you and up to three other of your mates. Book your stay here.
Oak Tree Barn
Bridgetown
Nestled right into the heart of Blackwood Valley, you'll find Oak Tree Barn. This beauty represents everything of a time gone by with a whole heap of country charm. The entire cabin feels straight out of a fairytale and oozes all the cosy cabin vibes for winter or romantic air for the likes of an anniversary or Valentine's Day. This one sits on a five-acre property and dare we say—it also features a steamin' hot tub. Book your stay here.
Frankland River Cabin Retreat
Frankland River
For total isolation, you can't go past a private cabin set on a picturesque 83 acres with sweeping views of bushland. Located in the southern region of Western Australia, this gem is all about waking up to uninterrupted views of paddocks and trees with all the peace and quiet. The cabin has kind of been built in a way so you never have to leave which means you'll be pretty self-sufficient with electric hot plates, wine glasses and hot showers. While there's no WiFi—you'll be hard-pressed to find anything as mesmerising as the stars out this way. Book your stay here.
The Best Cosy Cabins In New South Wales
Tallarook Tiny Home
Mogood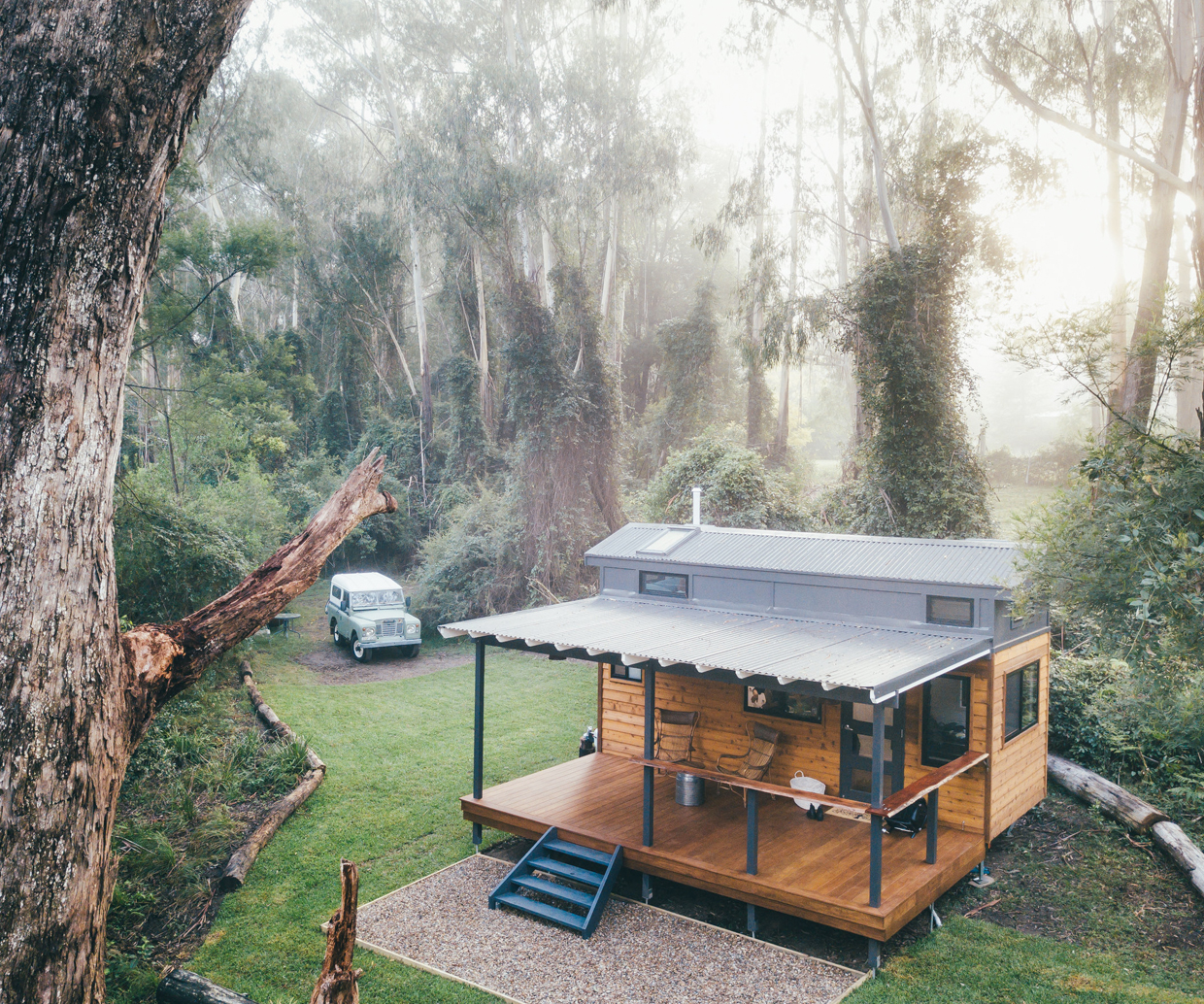 We mean, when tiny homes and personalised massage services come together—it'd be rude not to book a stay. Tallarook Tiny Home sits on 50 acres of well, fairytale bushland. Within a kilometre from the Clyde River, this actual gem mixes off-grid living with a touch of luxury and you might just want to move in permanently. Featuring an epic outdoor deck (perfect for your sundowner session), a Weber BBQ, a steaming hot shower and a breakfast bar that overlooks the outdoors, you'll be hard-pressed to find a tiny home in NSW that hits the same.
If you're keen to go exploring (and you will be), you can head for a walk down the river, hit the local bakery for a selection of jams, fresh farm eggs and bread or grab a paddle and go for a kayak. To wind down even more, Tallarook also offers up full-body relaxation massages using essential oils and body butter, which can all be done on the outside deck so you can lap up all the sounds of nature too. Book your stay here.
Hideout
Moss Vale
Not much beats icy winter mornings with your significant other and the glorious natural sounds of the Southern Highlands. Overlooking a calm dam, Hideout has been designed with chill Scandinavian minimalism in mind making this tiny home the ultimate place to unwind and steal some quality time, whether it be roasting marshmallows on the fire pit at night or stargazing until you fall asleep. Attention to detail is a part of the package at Hideout, with little luxuries like IN THE SAC bed linen, complimentary toiletries from Ashley & Co, plush Sheridan towels, and heated bathroom floors. Book your stay here.
The Best Cosy Cabins In Victoria
Woodlands Rainforest Retreat
Narbethong
If you're looking for ultimate seclusion and indulgent luxury, this is the one. The Woodlands Retreat is deep in the heart of Black Spur rainforest. There are several self-contained cottages available, each one decked out with a sunken spa overlooking the gully and hidden in its own separate nook of the rainforest. Feast your lovey-dovey eyes on beautiful views of fern gullies and a private bush lake, with nothing but the sound of the babbling Hermitage Creek. It's almost cliche how good this place is. Book your stay here.
Hepburn Spa Pavilion Saffron
Hepburn Springs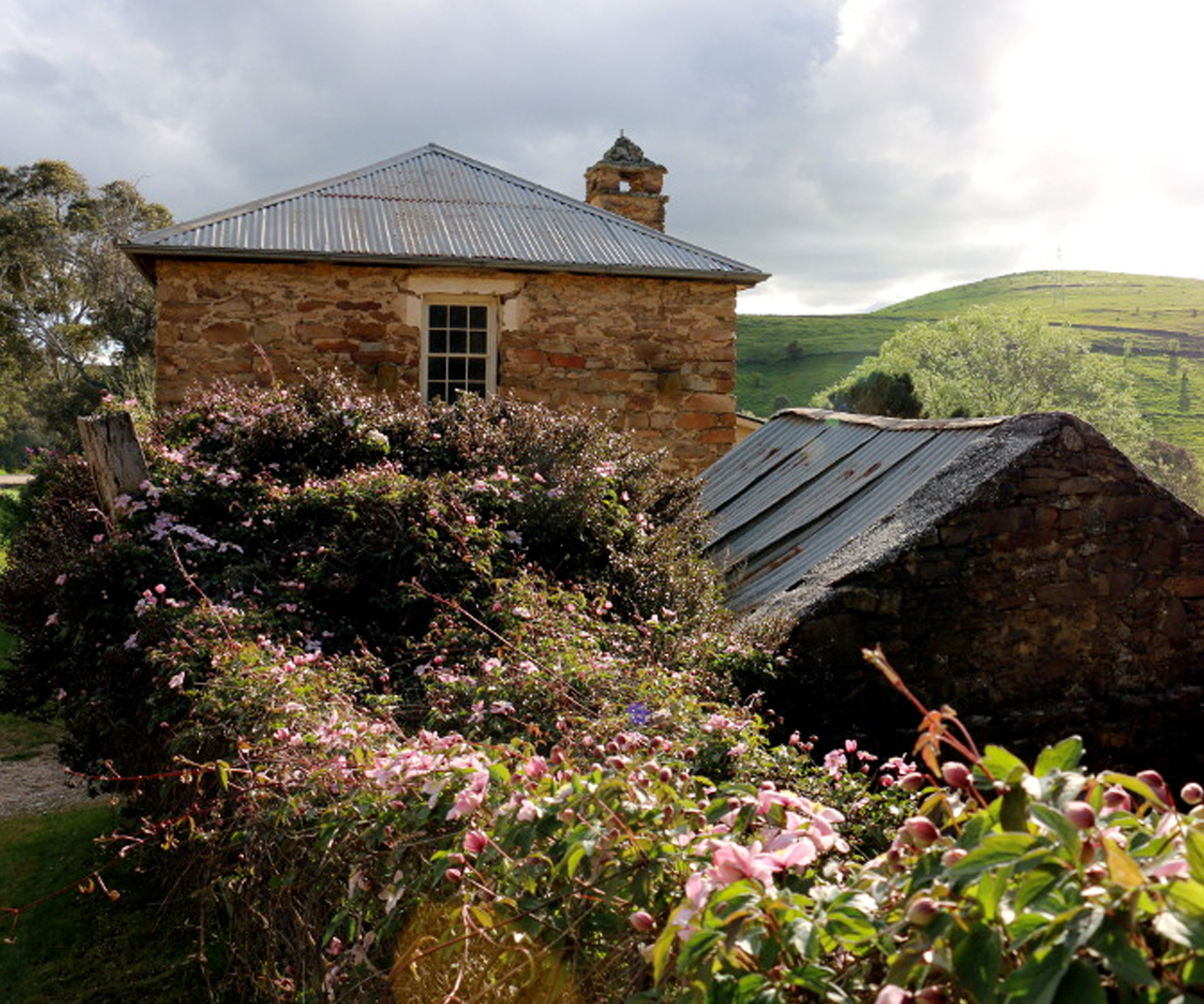 Another Daylesford gem. The Hepburn Spa Pavillion is right on the edge of Wombat State Forest—a cheeky hideaway from the city. It's a short walk from Hepburn Springs too.
You've got two bedrooms, decked out with iconic artwork, a living area with a gas log fireplace, and two bathrooms, each with a hydro spa bath. The Pavilion's location is perfect for bushwalking, visiting wineries or just kicking back on the terrace with a glass of red. Spoiler—the Hepburn Bathhouse & Spa is walking distance from your front door. Book your stay.
The Best Cosy Cabins In The Northern Territory
Hideaway
Rakula
The perfect way to experience the Northern Territory bushland, Hideaway is a sleek, two-story, converted shipping container. Nestled in a breathtaking escarpment of native bush, this unique accommodation makes the perfect space to come home to after exploring Litchfield's attractions (read: incredible waterfalls and rock pools). Despite being a shipping container, there's nothing budget about these digs, think a sleek bathroom, modern kitchen and a large wraparound deck complete with a BBQ. Your stay also comes with a tasty breaky basket complete with eggs, bacon and that all-important coffee. Book your stay here.
The Best Cosy Cabins In South Australia
Bill's Boathouse
White Sands
Picture this, the sun has started setting and you're kickstarting the Weber barbeque for dinner. You've decided you'll try your luck at casting a line off the dock and after dinner, you're going to soak your troubles away in the outdoor bath. Life is good. Bill's Boathouse is nothing less than the little floating cabin of your dreams and it's the pinnacle of the best winter getaway you could treat yourself to. Book your stay here.
Ridgetop Retreat
Deep Creek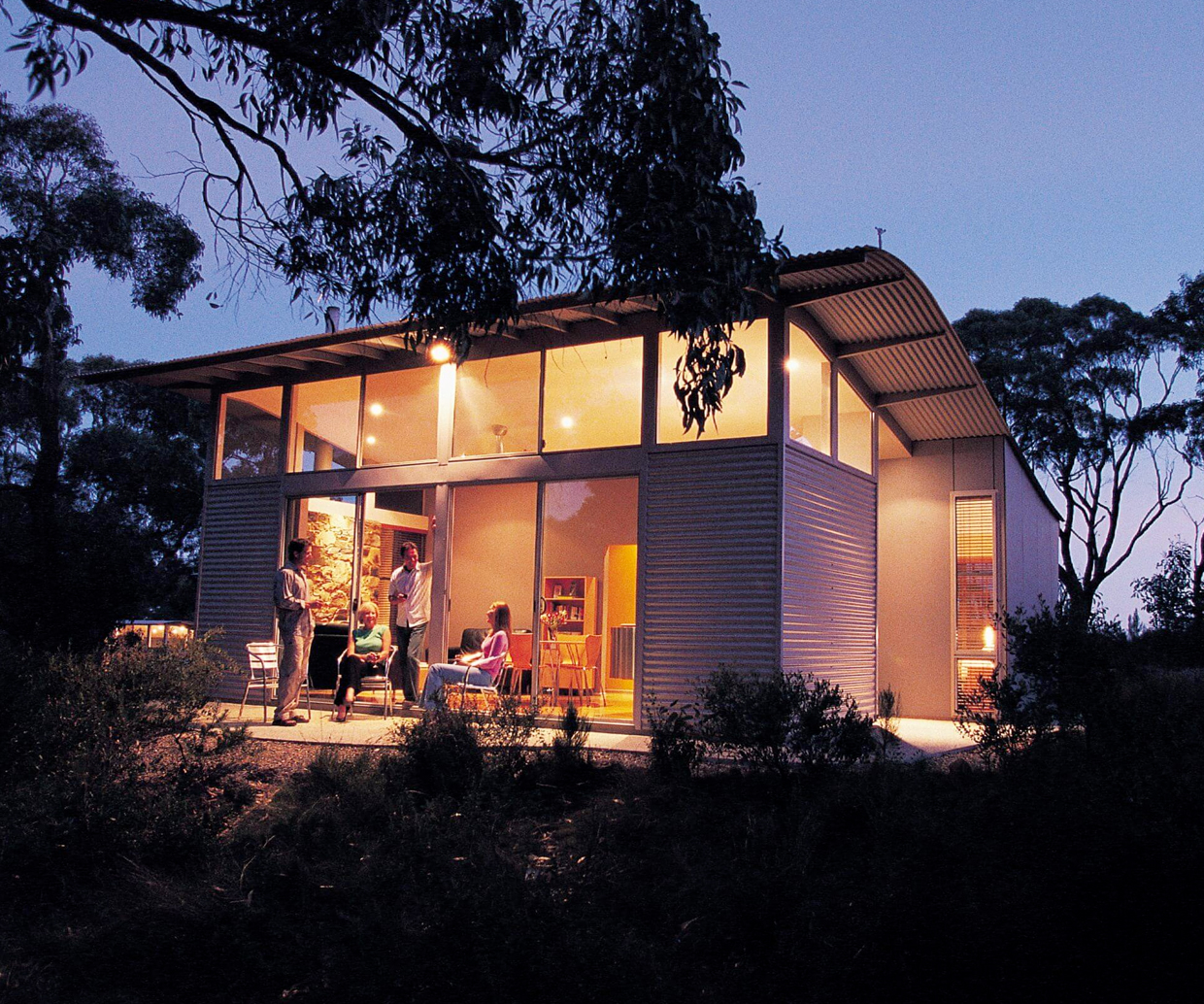 Designed by renowned architect, Max Pritchard, this cosy cabin in South Australia combines cutting-edge design with the beautiful surrounds of Stringybark Forest in Deep Creek Conservation Park. The cabin is decked out with parquetry floors, bespoke stainless steel kitchen, leather sofas and cedar Venetians await, as well as floor-to-ceiling panoramic windows so you can view all the fog in the early mornings. You'll also be able to sit back with the wood heater cranked and a cup of tea in hand without any disturbances. Book your stay here.
The Best Cosy Cabins In Tasmania
Cedar Cottage
Meander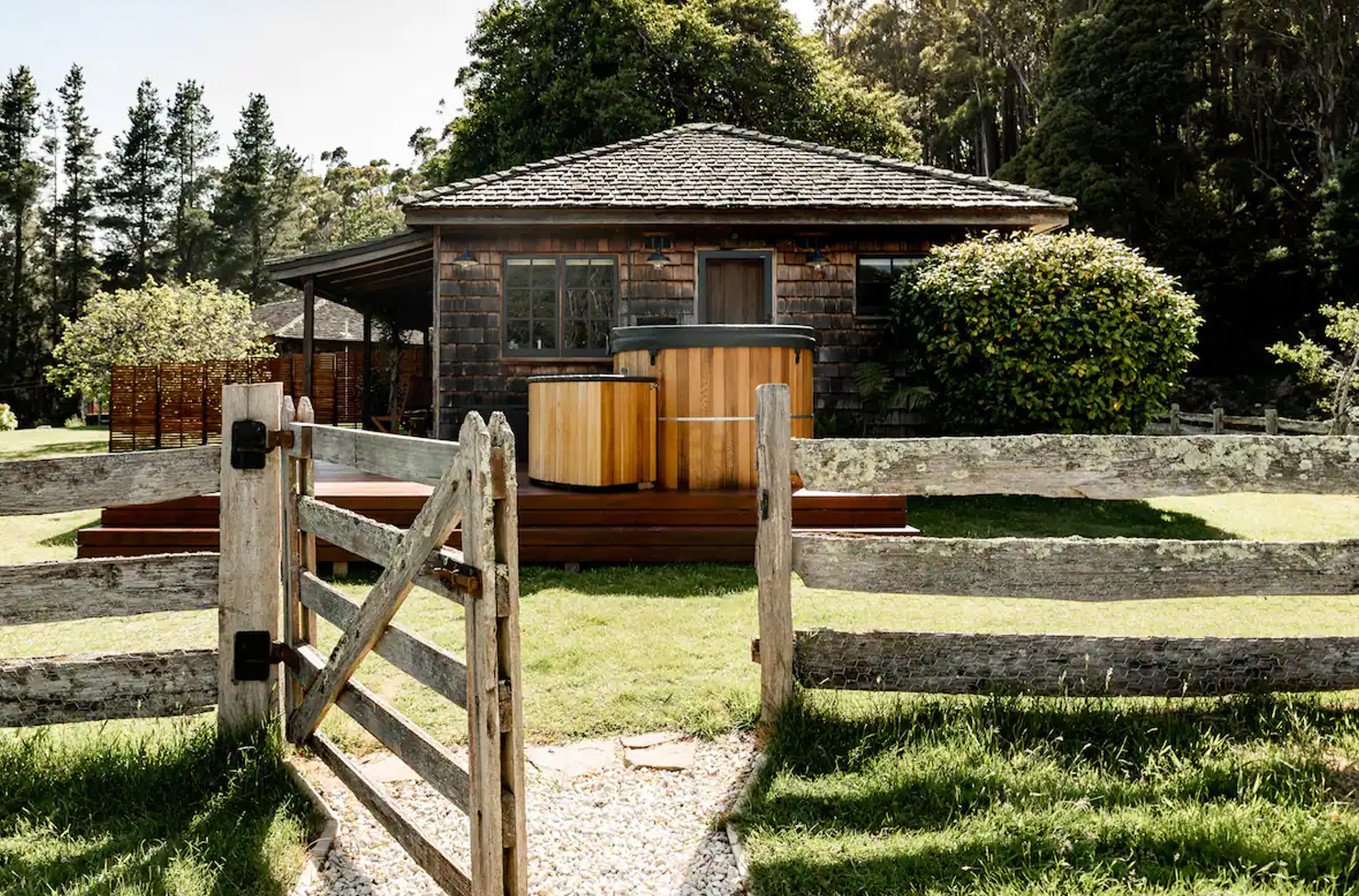 Three words: cedar hot tub. About an hour's drive from Launceston is the ever cosy Cedar Cottage with its dreamy guest library, Huon Pine kitchen and yukata robe fabrics. Decked out with a chef's kitchen, you'll also be privy to a fire pit, grill and organic garden where you can nab up some homegrown produce. Book your stay here.
Coldwater Cabin
Miena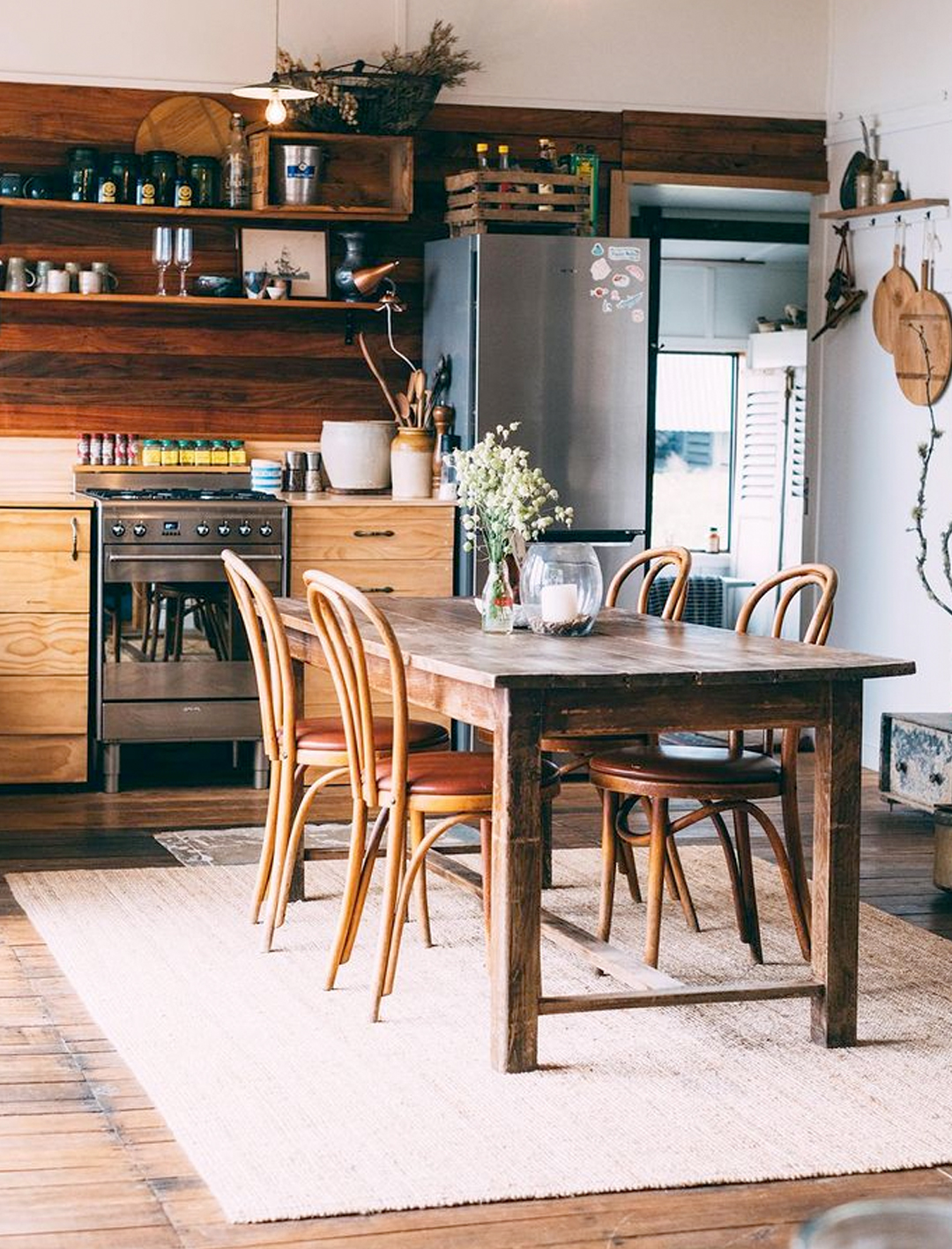 Colourful, secluded and cosy as anything, Coldwater Cabin is offensively stunning. Picturesque at every corner you turn, this worlds-away Airbnb in Tasmania is tucked into The Great Lake, right in the middle of Tasmania's Central Highlands. This uber-romantic accommodation in Tasmania is all about cosying up with a good read, taking a chilly dip in the lake and warming yourself by the fire, digging into cheese boards on the front deck and of course, sipping wine whenever and wherever you please. Book your stay here.
The Stable Lofts
Lauceston
The thing is, when we picture the quintessential cosy winter cabin—The Stable Lofts is exactly what we're dreaming of. As an adults-only abode, this cabin is made with a blend of recycled and local timbers, mud-brick walls and luxurious linens for those never-going-to-get-out-of-bed cold mornings. Set in lush private gardens including a trove of National Trust-listed sequoias, The Stable Lofts is hidden within the historic town of Hawthorn Villa Estate. One of the best bits of staying at this cabin in Tasmania is the complimentary gourmet goodies you'll be privy to on arrival, think ground coffee beans, free-range eggs from the resident chooks, hot cocoa and of course, marshmallows. Book your stay here.
The Best Cosy Cabins In The ACT
Candlebark Studios
Michelago
This rustic cabin has been built from scratch and built by hand from the likes of a dynamic duo—Sammy and Tom. The two have basically created one of the cosiest cabins in Australia and even included a deck with a built-in stargazing bath that overlooks the nearby lake. The cabin has been designed so you can go completely AWOL from the chaos of city life and when the mercury drops, there's a wood-fired heater that warms the place up real nicely. You'll even be provided with plenty of sawdust fire briquettes to keep the fire going and kindling to get it started. Book your stay here.
Have an anniversary coming up? Check out the most romantic stays in Australia.
Image credit: Treetops, Cedar Cottage, Spicers, Hepburn Spa Pavilion Saffron, Frankland, Ridgetop Retreat, Coldwater Cabin
Editor's note: Urban List editors independently select and write about stuff we love and think you'll like too. Urban List has affiliate partnerships, so we get revenue from your purchases.