When it's time to unwind: truly unwind, get completely off grid and reconnect with yourself and nature and all that lovely namaste-filled jazz, a wellness retreat can be just what the doctor ordered. And not just because all of the planning and decision making is handled by professionals, or that a typical day involves a massage.
But also because you deserve a break, which is why we've rounded up the best of Australia's wellness retreats. Just for you. This is not Nine Perfect Strangers, no. This is #selfcare at god tier levels.
The Best Health And Wellness Retreats In Victoria
Samadhi
Samhadi's ethos is simple: Wellness is a place. And they're going to help you find, renew, or rediscover it at their soul-centred haven in Daylesford, surrounded by the healing power of ancient mineral springs that rise from a 450-year-old volcanic basin. Now that's wellness. There are a few retreat options to suit your needs, from the self-searching Illuminate to the rebalancing nurture and plenty more. Whatever you decide, expect reiki healings, chakra balances, one-on-one therapy alongside yoga and meditation. Oh, and the comfiest of king-sized beds in your expertly Feng Shui'd room. Did we mention the roaming alpacas? You'll want to meet them too.
Shizuka Ryokan
Modelled after traditional Japanese ryokans, inns surrounded by natural springs, Country retreat and spa Shizuka is the ultimate in minimalist retreat experiences with a sprinkle of Japanese hospitality. The zen haven sits 45 minutes outside Melbourne on the same ancient springs as Samadhi and offers a tranquil escape from the blaring humdrum of modern city life; enjoy a seasonal omakase banquet dinner from the on-site restaurant, an otherworldly treatment from the onsite spa (the energising shiatsu massage is our pick) and guest rooms are complete with Japanese soaking baths or spa baths for endless soaking. Pure bliss.
The Best Health And Wellness Retreats In NSW
Emirates One & Only Wolgan Valley Resort & Spa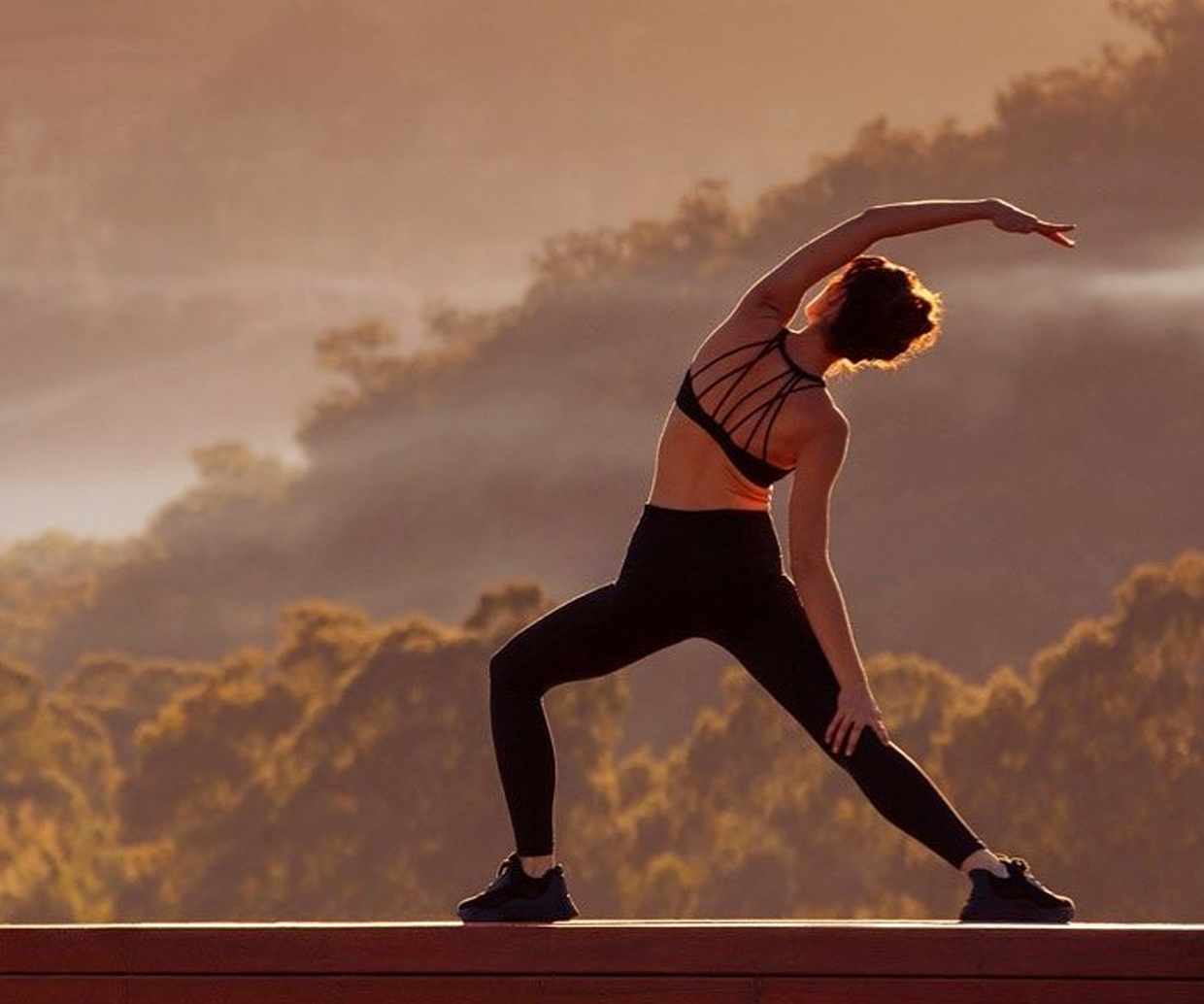 You don't need to go much further than NSW's misty Blue Mountains to take a deep breath in and leave all your cares behind for a few days. The One & Only Wolgan Valley Resort & Spa has its name for a reason: the 7,000 acre private conservation reserve and its picturesque surroundings are soul-healing on their own, but when paired with world class spa facilities, you'll be walking away a new person. The One & Only spa offers six treatment rooms for you to unwind with a world class massage or facial, a Japanese-style soaking tub, as well as a sauna, steam room and expansive views of the local landscape.
Elysia Wellness Retreat
Over in NSW's Hunter Valley, a winding drive from the vines, sits the stunning Elysia Wellness Retreat. Bathed in golden sunlight and panoramic mountain views, Elysia promises the well-earned rest your body and mind is calling out for. And so much to experience when you leave your comfy comfy room: yoga, tai chi, vedic meditation, health seminars and of course a heavenly spa. With retreat packages available for two to seven nights, there's something for every level of chill.
Billabong Retreat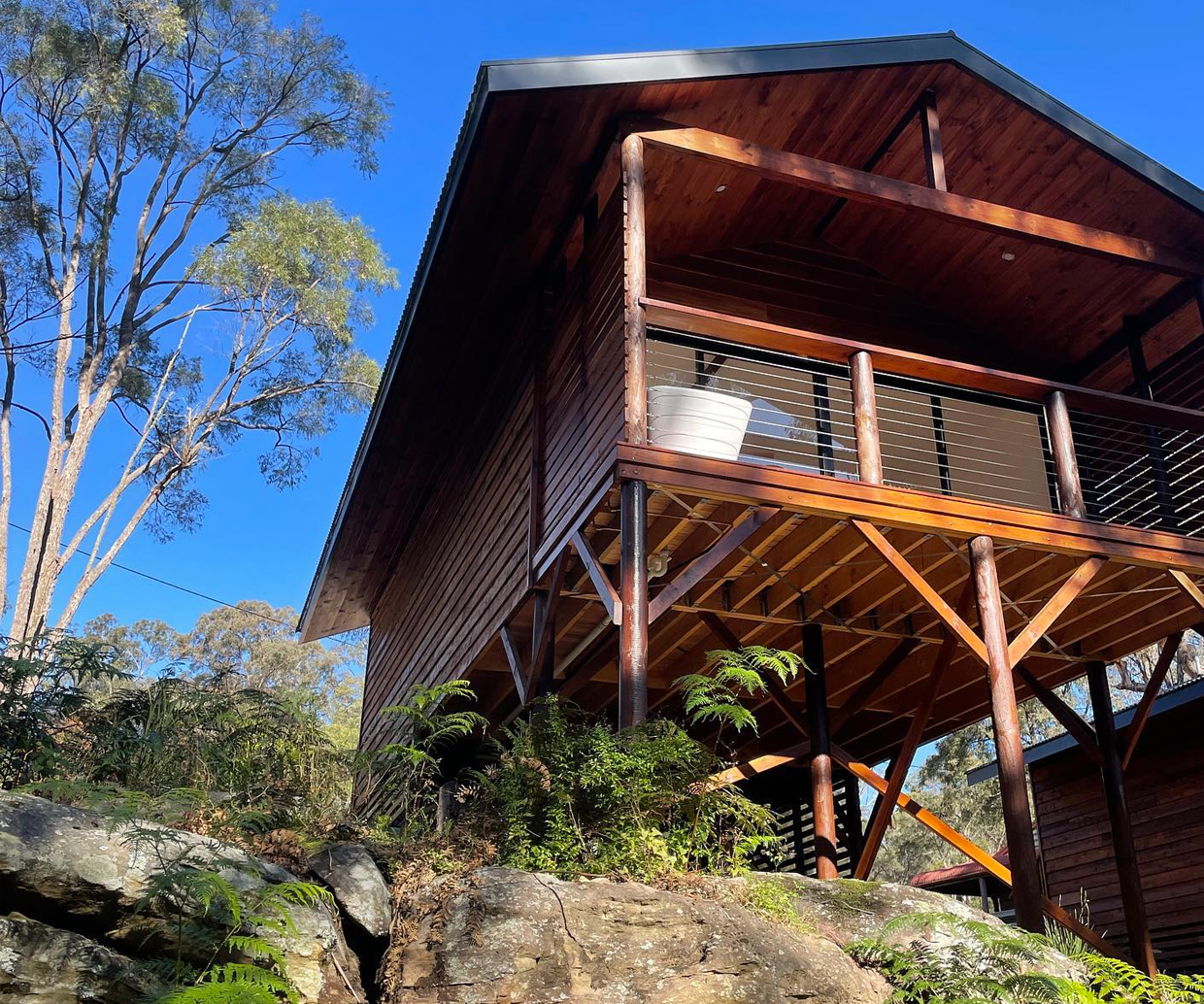 Hidden 45-minutes out of Sydney among lush green leaves and silver gumtrees is Billabong Retreat, where morning yoga practice and afternoon soaks in the magnesium pool are a way of life. There are retreats tailored to all needs, from yoga to mindfulness, and meditation to stress relief, many led by Billabong Retreat founder himself, Paul von Bergen. There's a real community feel here, with single rooms and bigger log cabins available for all budget or vibe types.
Gaia Spa
Oh, to witness true paradise just once in your life. It's absolutely possible at the award-winning Gaia, sitting on 20 acres of lush, dewy-grassed hinterland just a quick cruise from Byron Bay. All eight of Gaia Spa's packages are tailored to your needs, so whatever remedy you're after, they'll design it for the ultimate relaxation remedy. Not a worry in the world will be had from the moment you drop your bags in one of the rustic-chic rooms and make your choice from the pillow menu. From then, it's all wholesome, home-grown food from Gaia's farm and visits to the tennis court and yoga studio between your spa treatments. There's even an on-site naturopath if that's up your street. Or your long and winding driveway.
The Best Health And Wellness Retreats In Tasmania
Harmony Hill Health Retreat
If you're feeling burned out and stressed and a complete body and soul reset is what you need after *gestures* these past few years, Harmony Hill's holistic approach to health retreats is calling your name from the Tasmanian bushland, just 30 minutes from Hobart. The packages promise ayurvedic healing, gentle yoga, daily, chakra-opening meditation, tranquil bushwalks and relaxing spa treatments in their peaceful lodge-style accommodation. Harmony's team is made up of energy healers to help you detox if you need to, and connect with your best self again.
The Best Health And Wellness Retreats In Western Australia
Injidup Spa Retreat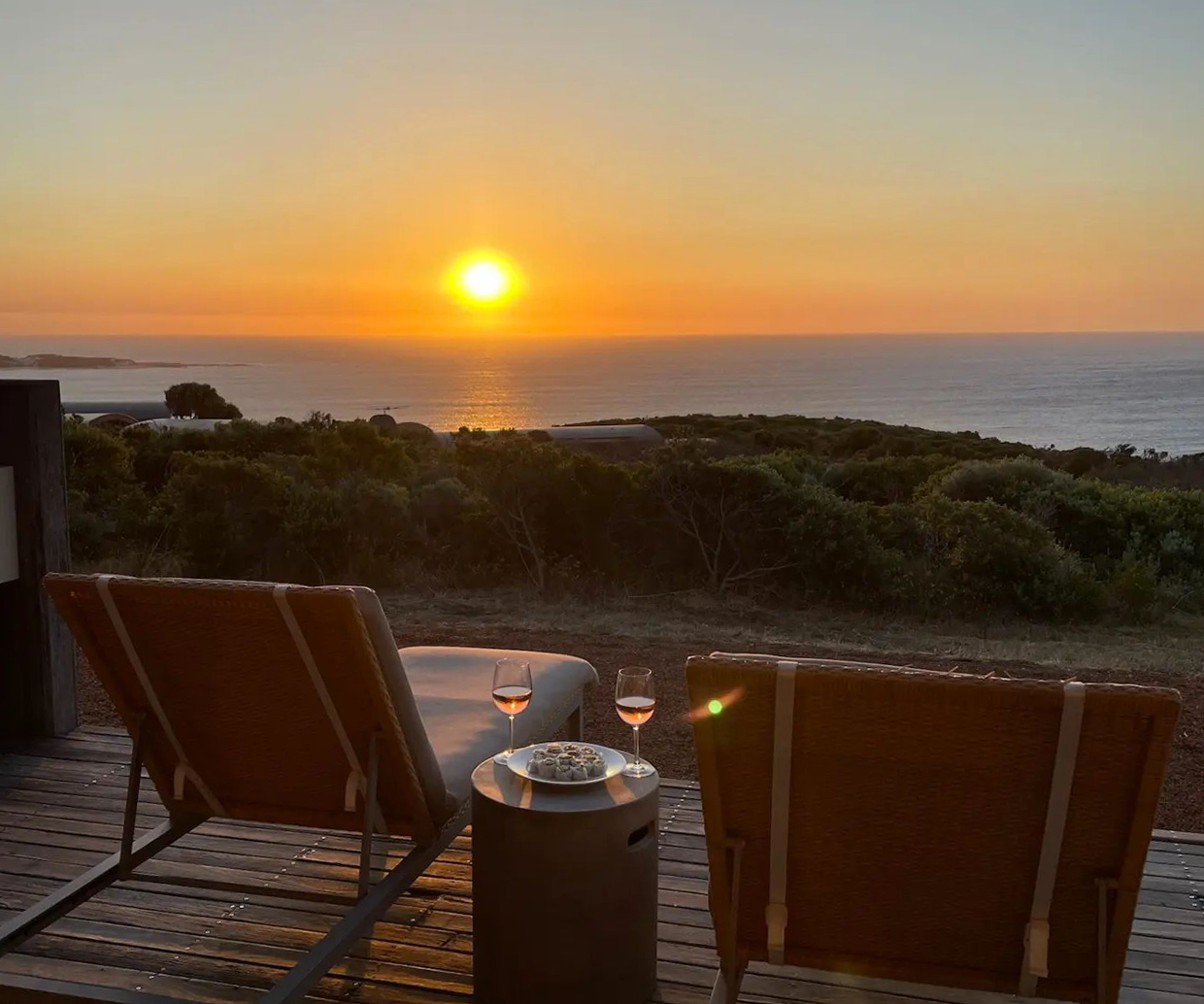 Miles away from any care in the world, where blue sea laps against rugged rocks on a secluded beach in the Margaret River wine region, is the iconic Injidup Spa Retreat. Feel relaxed already, don't you? You should, there are just 10 deliciously luxe villas to stay in, each with its own private plunge pool, ocean-view patio for orange-tinted sundowners, and a BBQ. But you can arrange in-villa dining if cooking on holiday isn't your vibe. Which is fair. The rest is up to you: pamper day in the eco-luxe spa? Absolutely. On-site yoga classes? Sure thing.Guided cape trek? All yours. No dramas here.
The Best Health And Wellness Retreats In Queensland
Daintree Eco Lodge
Escaping the real world and living the rainforest life, where sky-high canopies and blissful bird sounds sing you to a new level of zen, is entirely within your reach at the lush green Daintree Eco Lodge and its luxury wellness retreats. The Lodge is open year-round, but offers four-night retreats for the most restoring of getaways in opulent treehouse digs. It's a true mind-body-spirit experience with a gastronomical touch (no, really, there's a six-course degustation and cocktail-making course on offer), sunrise-gazing, and restorative yoga to fill your soul's cup.
Spicers Tamarind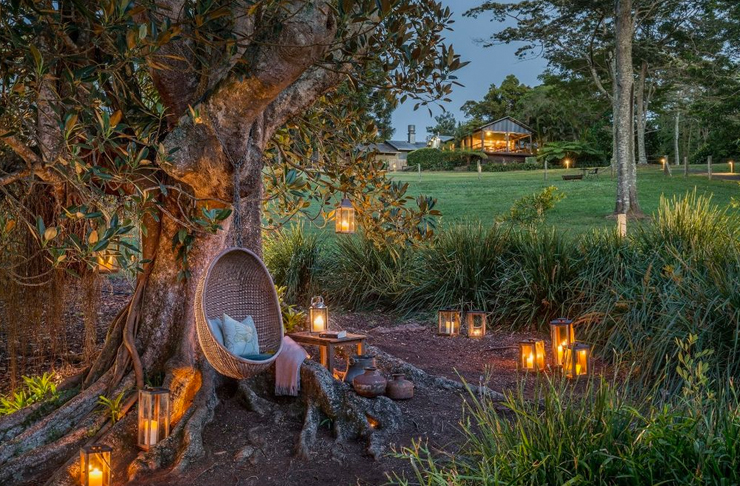 Further up the coast, surrounded by lush rainforest and the blissful bird sounds in the Queensland Hinterland, you'll find Spicers Tamarind Retreat, where luxury and wellness meet zen Balinese style. Take advantage of the cedar ocean tubs on offer in some rooms, complete with endless rainforest views for zoning out. Other villas offer pooch-friendly stays because the team understands the need for quality doggo chill time. Immersing yourself in the wellness lifestyle at Spicers is a cinch, there's morning rainforest yoga, the famous Spa Anise, and a cooking school if that's your idea of meditation. Namaste.
Eden Health Retreat
Tucked away in the Currumbin Valley's hinterland is Eden Health Retreat, a 400-acre hideaway that reminds us that unwinding doesn't need to mean sitting still for five days. Unless you want to, that's cool. There are adrenaline-packed adventures like zip lining or a power pole jump on offer, as well as the spa, yoga and meditation. Do both, why not? When you book your stay in one of the elegant suites or lodges, the team will consult you to build a package that suits your vibe, and if that's play hard, relax hard, or just one of those: all good. Do you.
Gwinganna Lifestyle Retreat
It truly doesn't get better than this. Lying in a veritable cloud bed, exhaling all of your stresses, while the gentle thrum of native wildlife sing you to sleep. It's just the way of life at Gwinganna Lifestyle Retreat, whose aim is to transform your mind, body and spirit in their two to seven day experiences. And once you see the grounds, you're halfway there: set on 200 stunning acres spanning ocean and valley, Gwinganna beckons from just outside the Gold Coast and strives to transform mind, body and spirit through healers and lush facilities. Which, by the way, span their tennis court and ultra-zen yoga studio as well as the heavenly Spa Sanctuary (complete with crystal steam room) and wellness seminars in the wellness education complex. All bases covered. Ohm.
Want more luxe retreat vibes? Check out the top wellness spots in New Zealand.
Image Credit: Spicers Tamarind, Emirates One & Only Wolgan Valley Resort & Spa, Billabong Retreat, Injidup Spa Retreat, Spicers Tamarind
Editor's note: Urban List editors independently select and write about stuff we love and think you'll like too. Urban List has affiliate partnerships, so we get revenue from your purchases.