Don't know about you, but we love a sangria. There is nothing better to do with a cheap bottle of red than blend it up with sugar, orange juice and sliced fruit and sip on it all afternoon long. But if you're heading out for a barbecue or even if you're just feeling lazy at home, going to all that effort for a drink can sometimes seem like too much. Well, we have the answer, and it's about to become your post-siesta drink of choice.
Bella Sangria is Australia's first sangria in a can, and it's here to save you from all the effort of making sangria from scratch. Created using organic Mount Avoca wines from Victoria, Bella Sangria is infused with fresh fruits and herbs for that taste of Spain in a neat little ready-to-drink package.
Creator and founder Daniel Korman spent over a year finessing the sangria, researching experimenting, mixing, testing and improving until he finally had the perfect sip.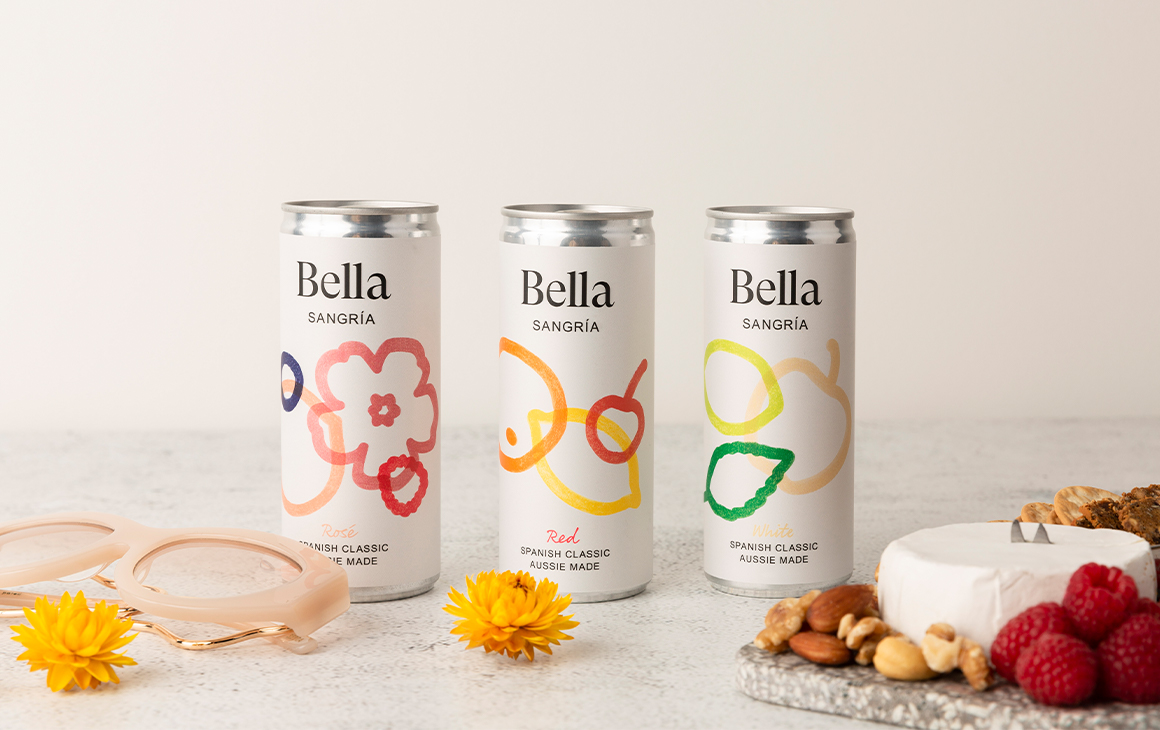 "Anyone who has been to Spain will know how incredible it is," says Korman. "The rooftop sunsets, delicious food, the wine, the list goes on. It's truly been a labour of love to try and bottle this experience and bring it home to Australia, but I couldn't be happier with Bella. She's everything and then some. I think people will appreciate her now more than ever."
There's a sangria in the range for every preference, whether you like it red, white or rosé. Bella Sangría Red is infused with oranges, lemons and cherries, while Bella Sangría Rosé is infused with mixed berries, peaches and hibiscus, and Bella Sangría White with limes, apples and mint. You can sip it straight from the can, but if you do want to get a little bit fancy, you can also mix it up in a jug with sliced fruits and spirits for a little extra kick.
Best of all, Bella Sangria are currently giving you 10% off their whole range with the code 'Bella10'—so now's the time to try them all and find your favourite. If you don't mind leaving things to chance, they're also giving two lucky people the chance to win 72 cans of Bella Sangria (that's three cartons if you can't do the math). You can enter the giveaway here.
Find out more about Bella Sangria and find recipes for those fancy jug cocktails here.
You can also now find Japan's iconic Strong Zero drink in Australia.
Image credit: Supplied
Editor's note: Urban List editors independently select and write about stuff we love and think you'll like too. Urban List has affiliate partnerships, so we get revenue from your purchase.