There's no denying it now—activewear is a style category all of its own.
Far from its gym junkie roots, you could blame this fashion evolution on 2020 and all the time we spent wearing leggings while never leaving the house. The truth is, this sporty lifestyle category is simply key to a modern wardrobe. Fuss-free, easy, and cool, it's denim's more comfortable sibling and the good news is, there are stacks of labels playing the field these days, giving you ample opportunity to make that whole tights-and-a-crop look all your own.
So, whether you're looking to sweat stylishly or just vibe a bit of sporty attire on the daily, here are our picks of the best activewear brands you need to add to your collection in 2022.
Girlfriend Collective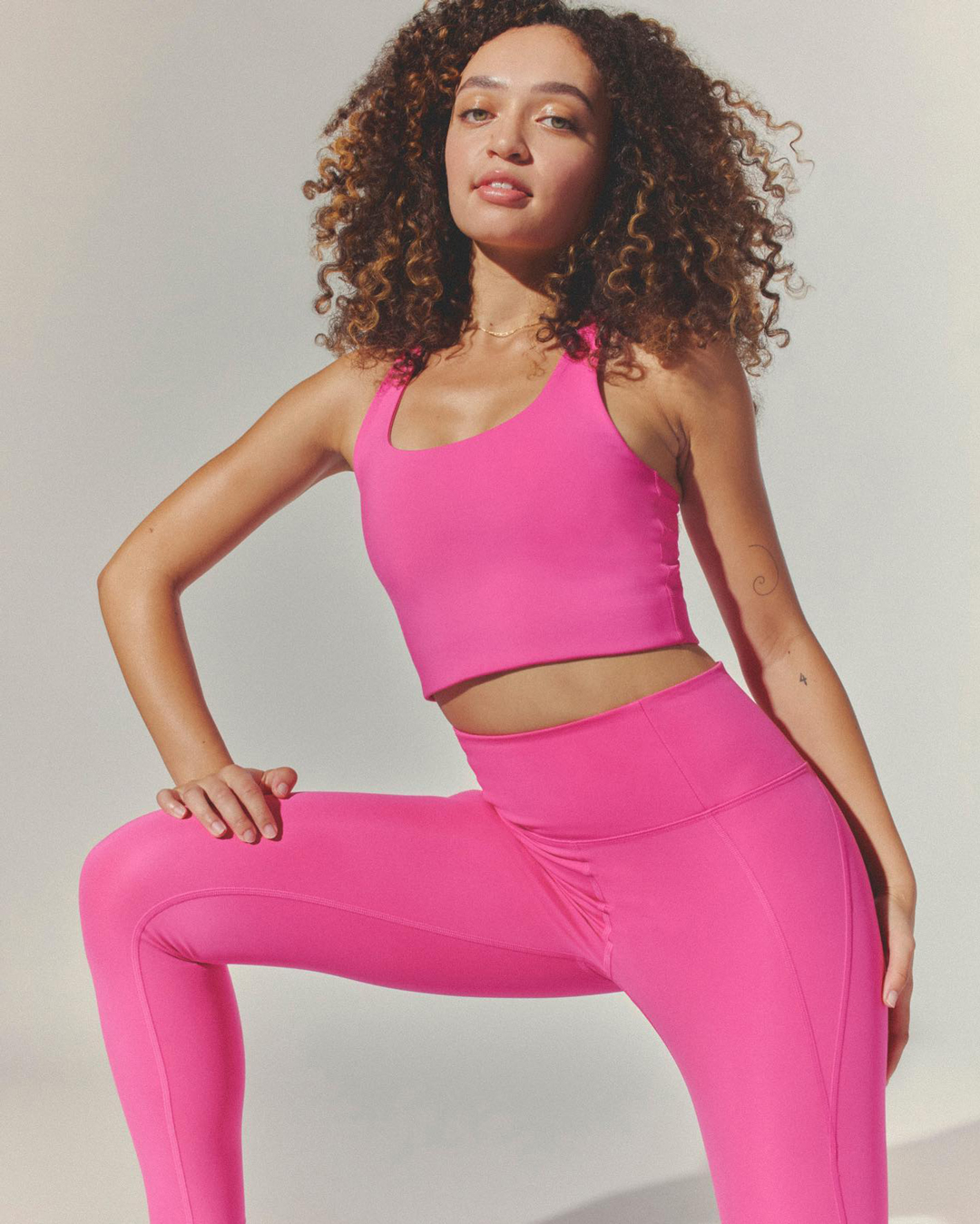 Ethically made activewear gets a major tick from us. That's why we're huge fans of Girlfriend Collective, who make their stunning activewear pieces out of recycled materials. Their minimal tonal designs are such a vibe and we honestly want a set in every colour. As they say, trash looks miles better on you than it does destroying the planet.
Lululemon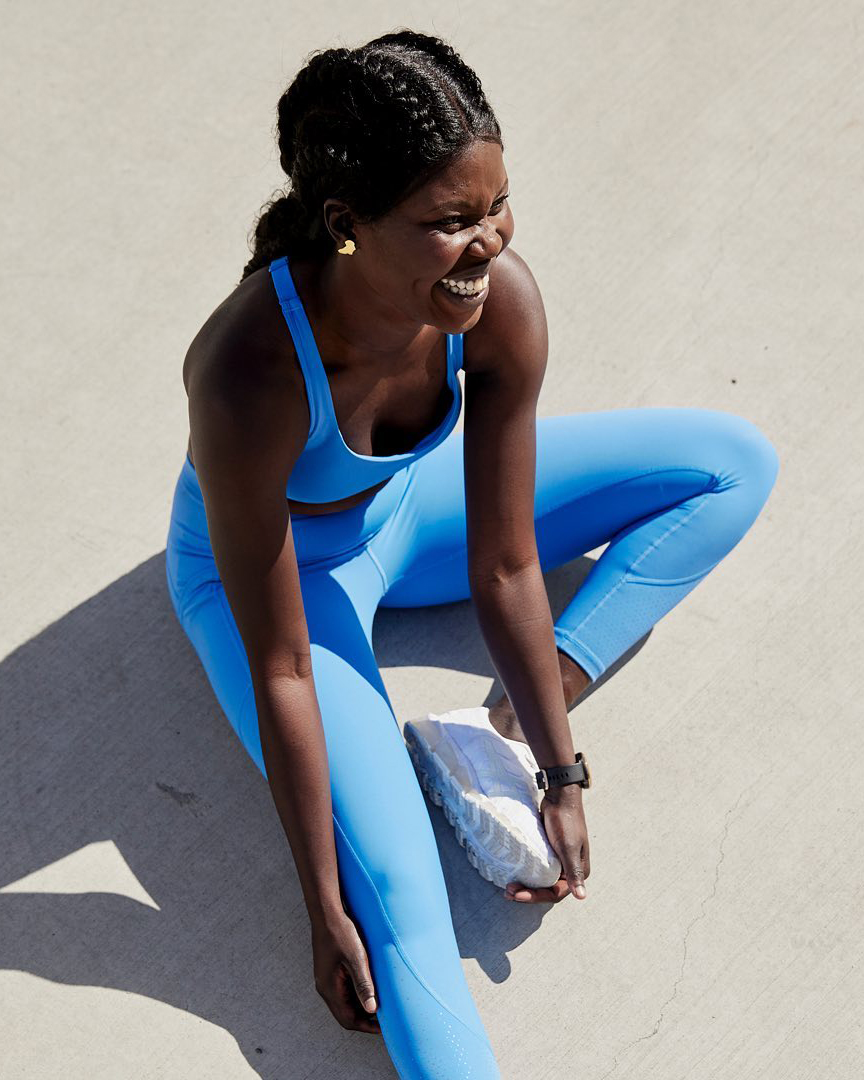 For over 23 years lululemon has been absolutely killing it in providing the best yoga clothes and activewear around the globe. Lululemon leggings are pricey but trust us, they'll be on high rotation for years—there is a reason they are consistently voted number one. Also hot tip: they really back their products so if they don't stand up to the task—i.e. you notice any rips or breaks—you can bring them back and they'll give you a new pair.
Stax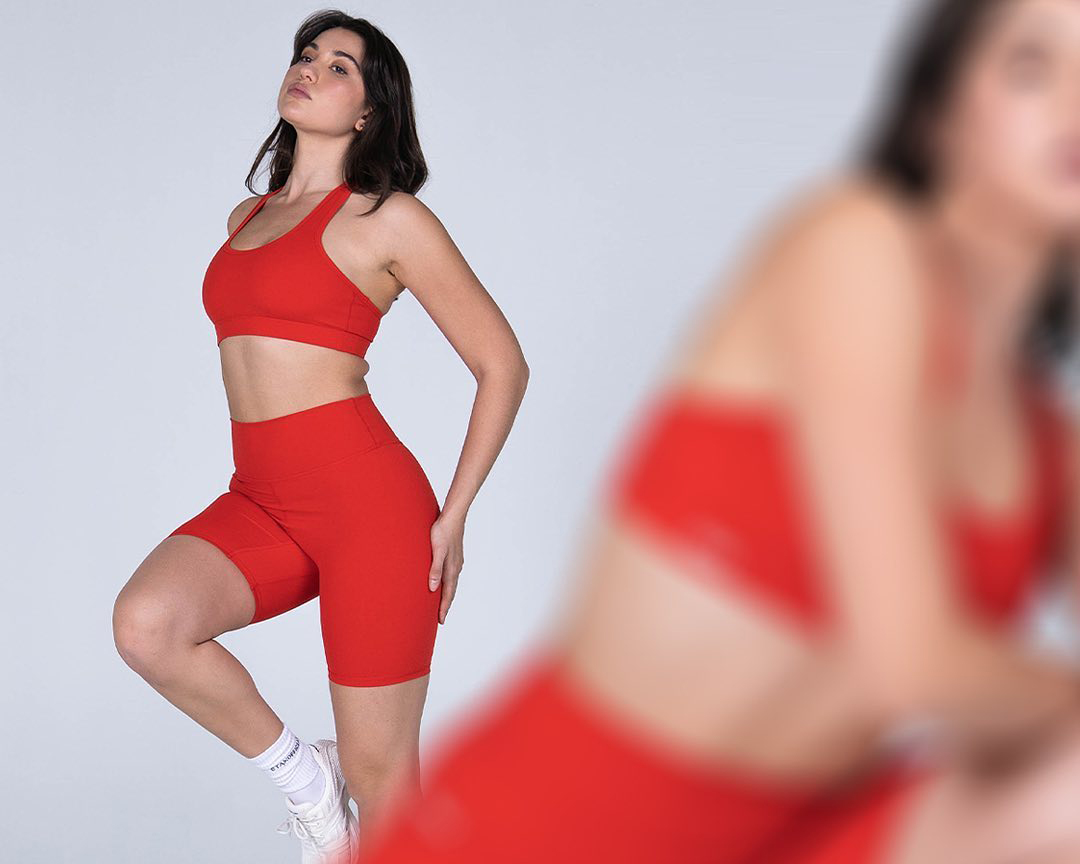 Stax might just be the active brand of the moment right now, so if you've managed to get your hands on a pair of these on-trend seamless designs we're jealous. High quality, must-have colours and supreme fits in inclusive sizes—it's not hard to see why these sell out.
P.E Nation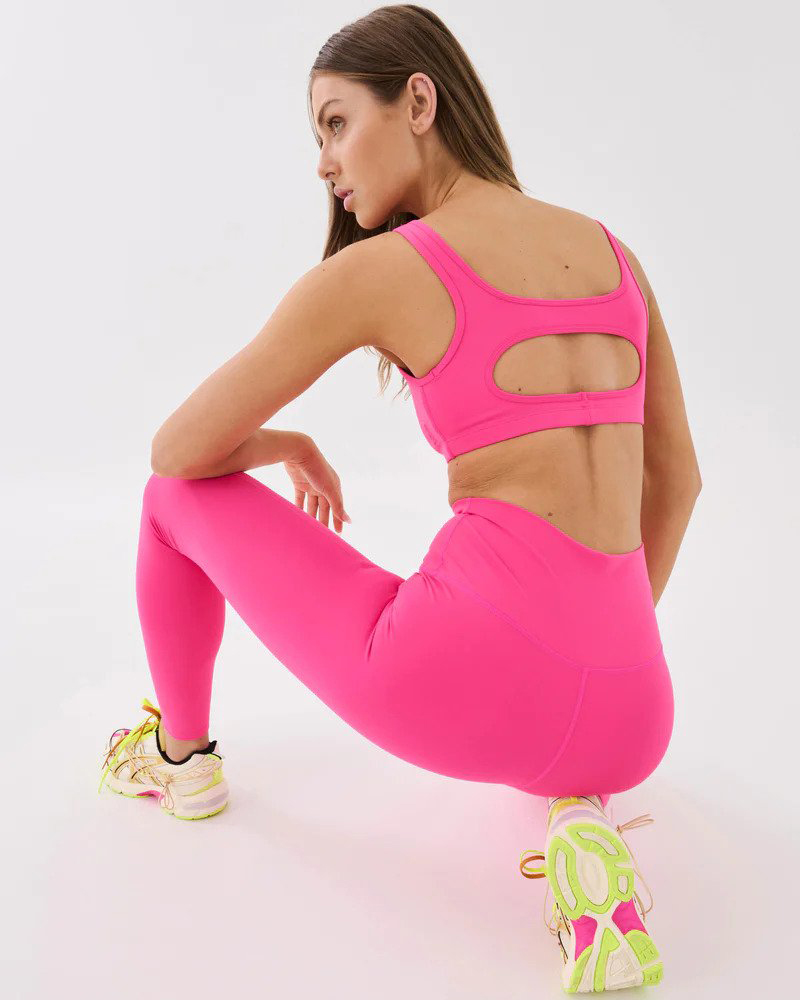 Created in Sydney by fashion legends Pip Edwards and Claire Tregoning, P.E Nation combines the premium functionality of activewear with the style and flair of streetwear—so rest assured you'll look like a total badass while feeling 100% supported when you're smashing out a bajillion burpees.
Nagnata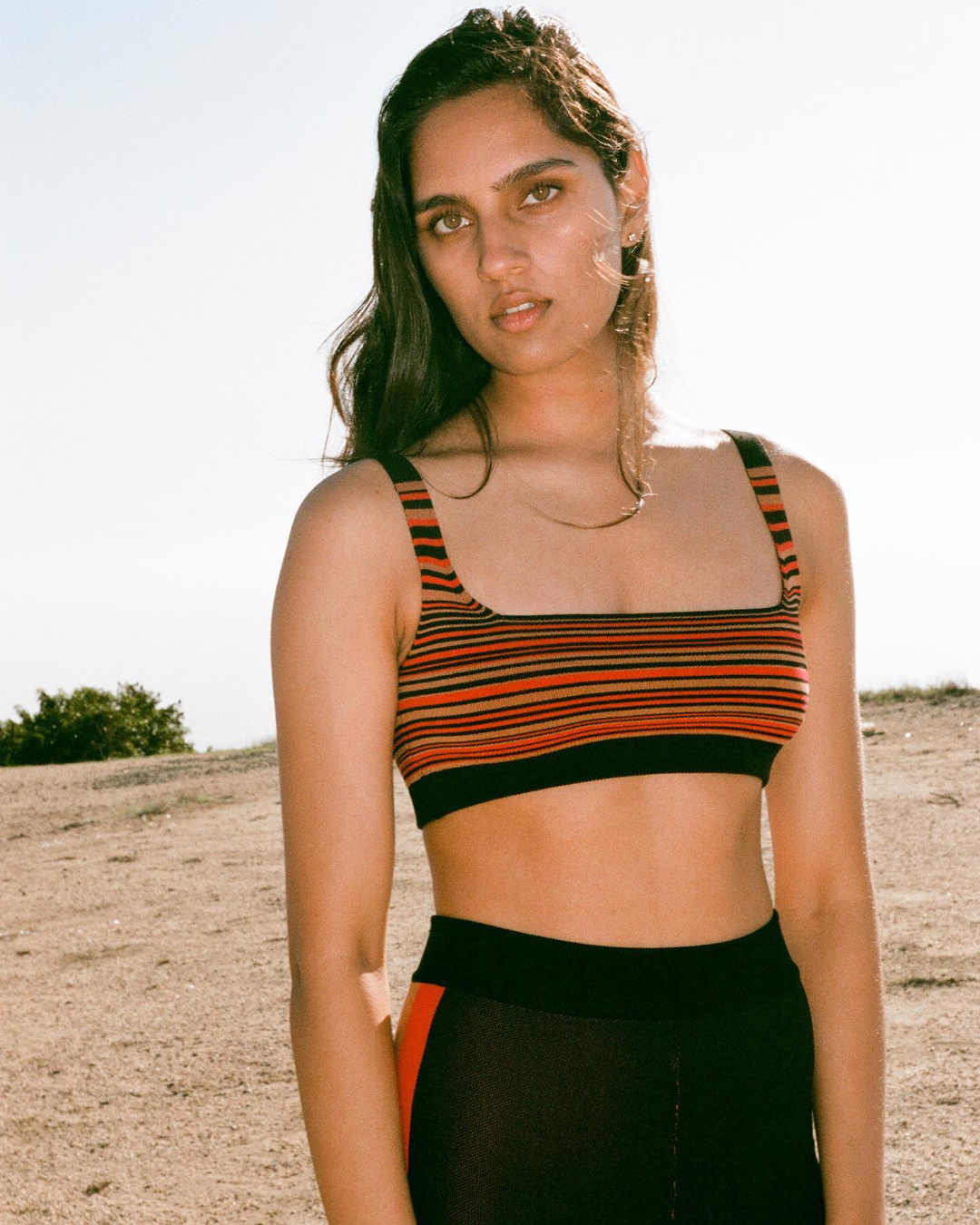 Nagnata is the luxury fashion and lifestyle brand out of Byron Bay serving up some seriously unique eco-friendly active looks. With sustainability and inclusivity always in mind, Nagnata pieces are all about movement. Yes, they're perfect for the gym, but also damn cute as part of your day-to-day wardrobe so prepare to wear these on repeat.
LNDR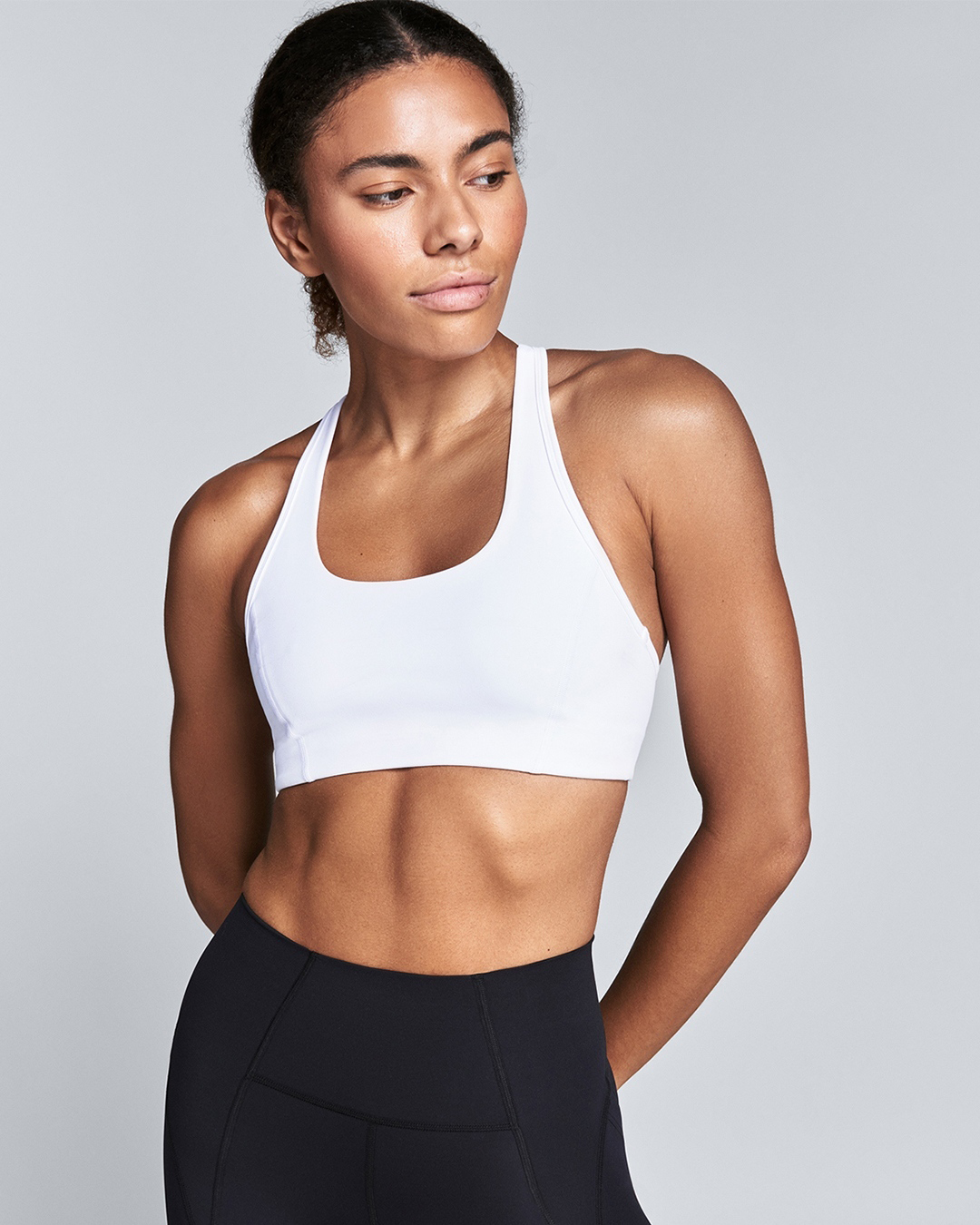 Made with cutting-edge technology and a self-professed attitude towards quality and fit, the activewear experts at LNDR pour time and consideration into every garment. The dedication to quality can be seen in the fact that it can take up to 20 times longer to knit LNDR seamless leggings, for instance, compared to other brands.
dk active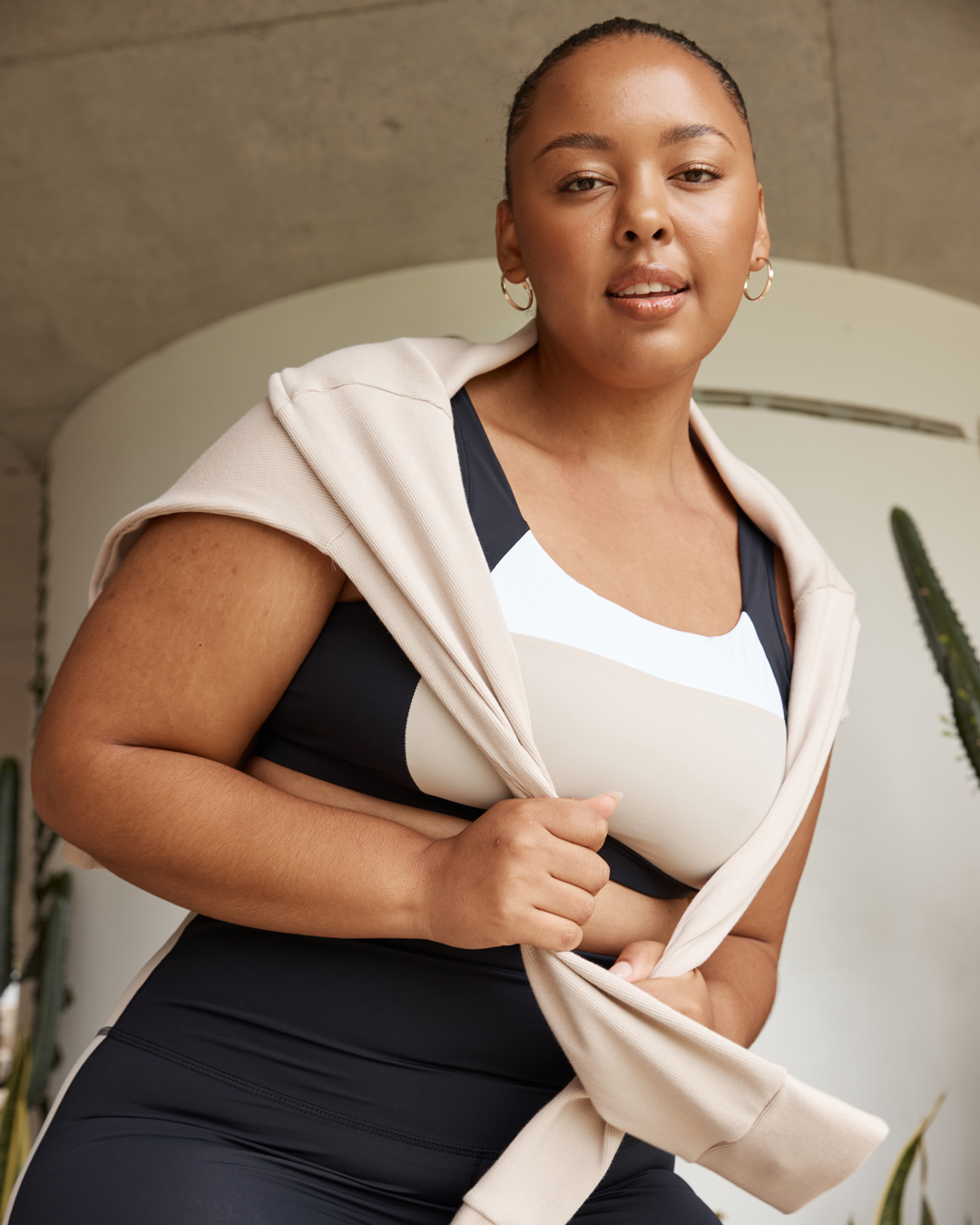 From Brisbane, dk active is the size-inclusive, ethical activewear brand that is manufactured locally using solar power. The brand is deeply invested in circular fashion working with Textile Recyclers to minimize waste across the board and pieces are made using recycled materials. As well as all their planet-friendly cred, dk active makes seriously good tights, bike shorts, and crops that will go the distance with you.
Right now, dk active is offering Urban List readers $15 off their first order. Use the code ​DKURBAN at checkout.
Style Runner The Label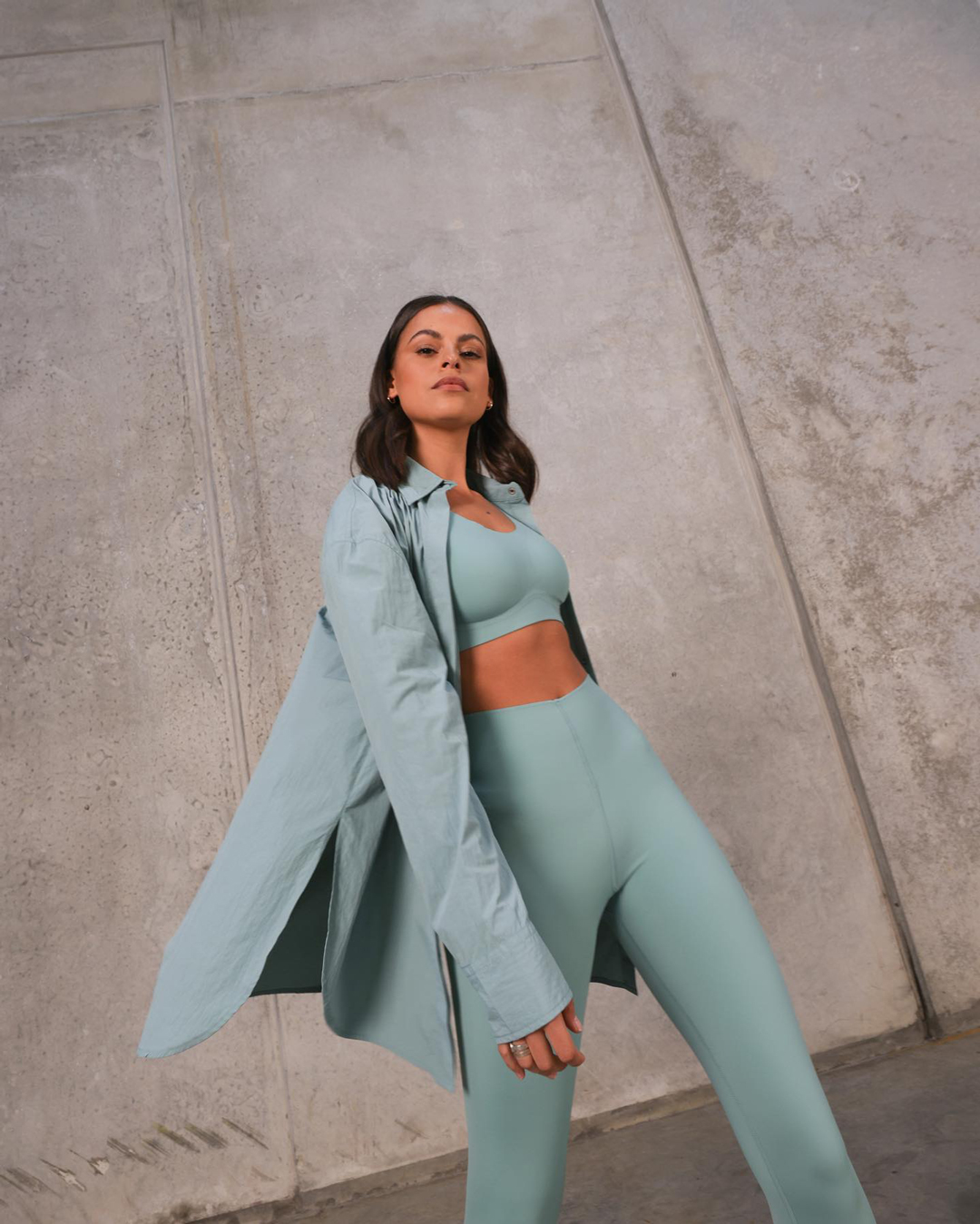 Not only is Style Runner the ultimate hub for loads of awesome activewear brands, but they've also got their own in-house brand: Style Runner The Label. Expect classic cuts in on-trend colours alongside other active essentials like yoga mats, sweat towels and scrunchies.
Nimble Activewear
Nimble Activewear is an Aussie brand making waves for its sustainable active threads. They're super comfortable and their designs are bang on trend, so be warned you might just need to buy one in every colour once you've slipped these beauties on.
Nike
Think sportswear, and Nike is bound to be one of the first brands that comes to mind, and for good reason—they've been at the forefront of activewear for decades and are the go-to for athletes around the world. You'll be pretty much in the same league as Aussie Athletes Sam Kerr, Tayla Harris and Ben Simmons just by getting kitted out in Nike, right?
2XU
If you like feeling hugged from every angle, you'll want to take a look at 2XU. The Australian and New Zealand sportswear brand specialises in compression garments, providing a huge range of high-tech activewear to really take your training up a level.
Jaggad
If the name Jaggad rings a bell, you've probably heard about them from all the limited release collabs they've done with active influencers like Bec Judd and Keep It Cleaner's Laura Henshaw. Expect flattering, size-inclusive designs in eye-catching colours and prints that are bound to bring on loads of compliments.
Aneura Active
Aneura Active is an exclusive collection to Yarn, a market platform for predominantly Indigenous owned-businesses. Their designs feature authentic, ethically and sustainably sourced Indigenous artworks and support First Nations communities' employment and learning.
Under Armour
You'll see some of the best athletes in the world repping Under Armour, so you know their goods can stand up to the toughest tasks. No matter your sport of choice, their no-fuss designs have you covered, and better yet these pieces are all super affordable.
Paris & I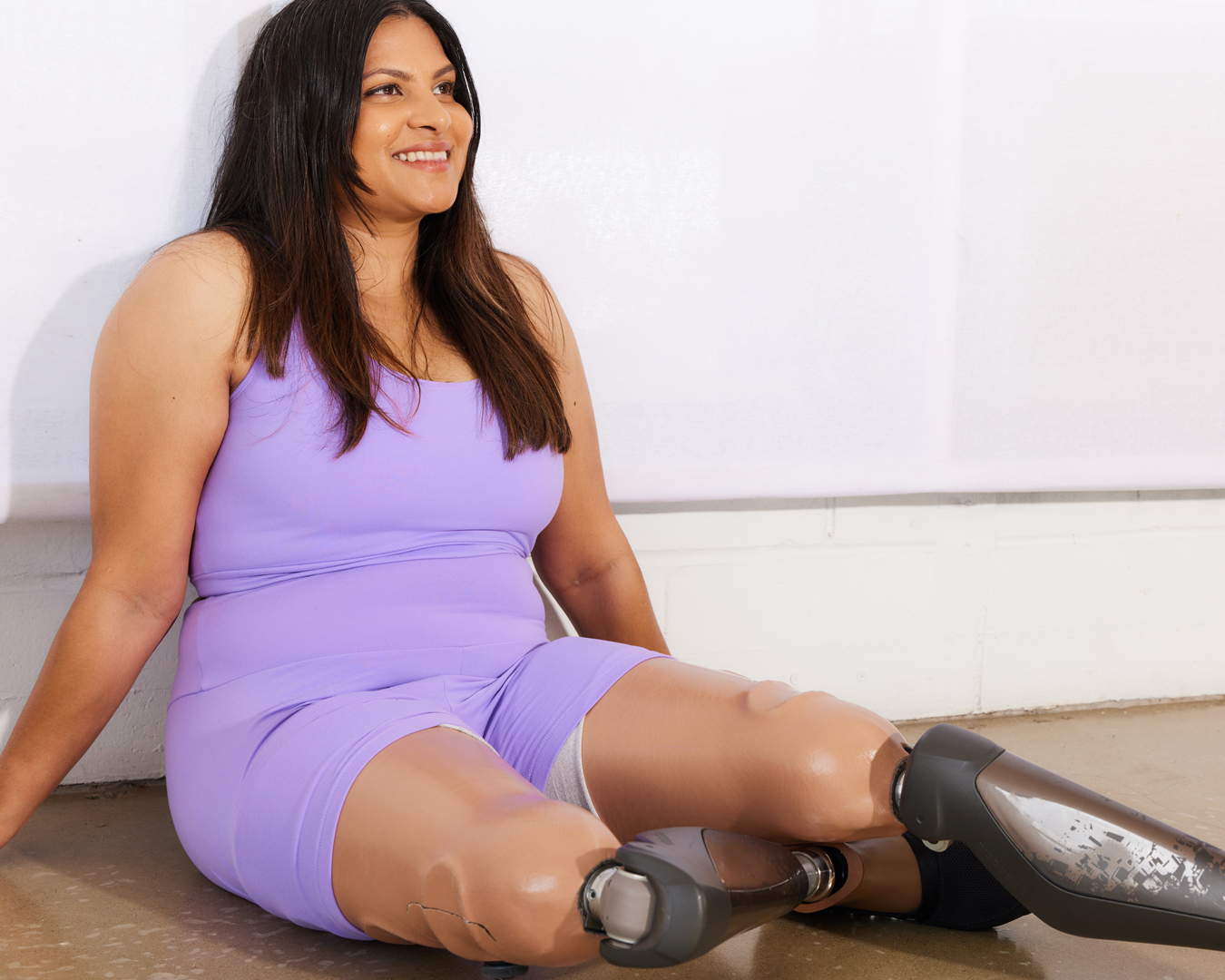 Created by two BFFs, Paris-Rose Paterson and Samantha Fulton-Kennedy, Paris & I is all about good vibes and inclusivity. Following the slow fashion movement, the label is centred on quality over quantity, releasing minimal drops based on consumer drive. Paris & I pioneered the flattering "bum-scrunch" technique and velvet-like materials, and we absolutely love their new lilac sets.
Puma
Think of any type of sport and Puma has got you covered. With activewear for basketball, netball, running, yoga and motorsport, there's something for everyone. Plus, we're big fans of the celeb collabs they do with big names like Selena Gomez and Rihanna.
Cotton On Body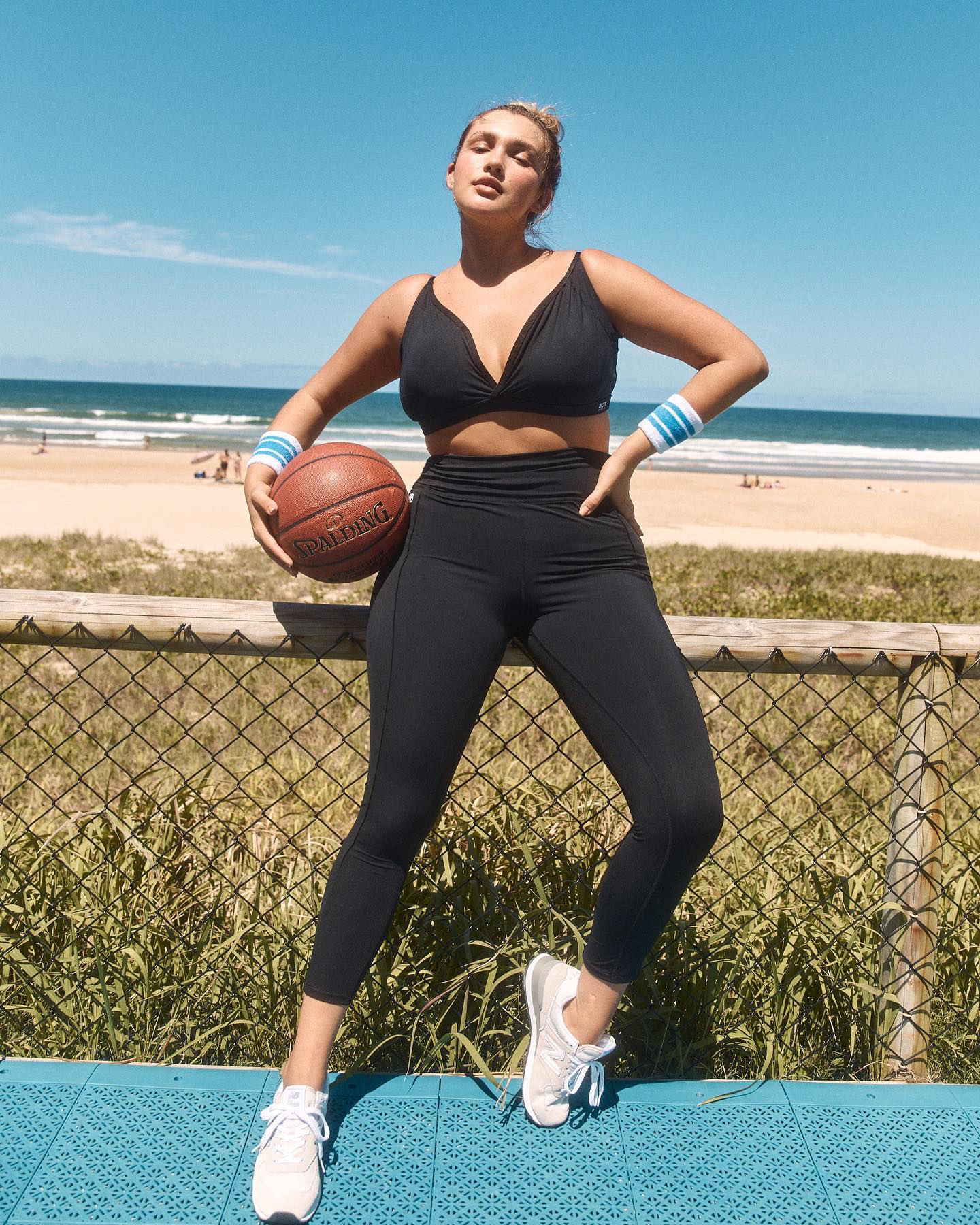 We can't go to Cotton On's site without stocking up on a few of their activewear goods. They're so cheap, but surprisingly long-lasting, which is great because they have a massive range of cuts in some seriously adorable colours and prints so we might just have to buy them all.
Boody
If you're after an eco-conscious, Aussie brand that prioritises comfort then Boody is hard to beat. All their pieces are made from organically-grown bamboo, which is naturally breathable, antibacterial and moisture-wicking so kind of perfect for working out. And while you won't find a huge range, their essentials will have you covered from head to toe.
Echt
Echt is an activewear label for both men and women at a super affordable price, especially if you keep a look out for when their sales drop. We absolutely love their line of seamless tights and crops, which you can pick up in a variety of fresh tones. Plus when you order online, you'll be able to chuck on your activewear within a week with their quick shipping, giving you no excuses to start moving your body.
Adidas
Another classic and iconic activewear brand is Adidas. With their high-quality and stylish pieces, ranging from runners to jumpers, you'll be ready to conquer the court (or whatever other sport you do).
Running Bare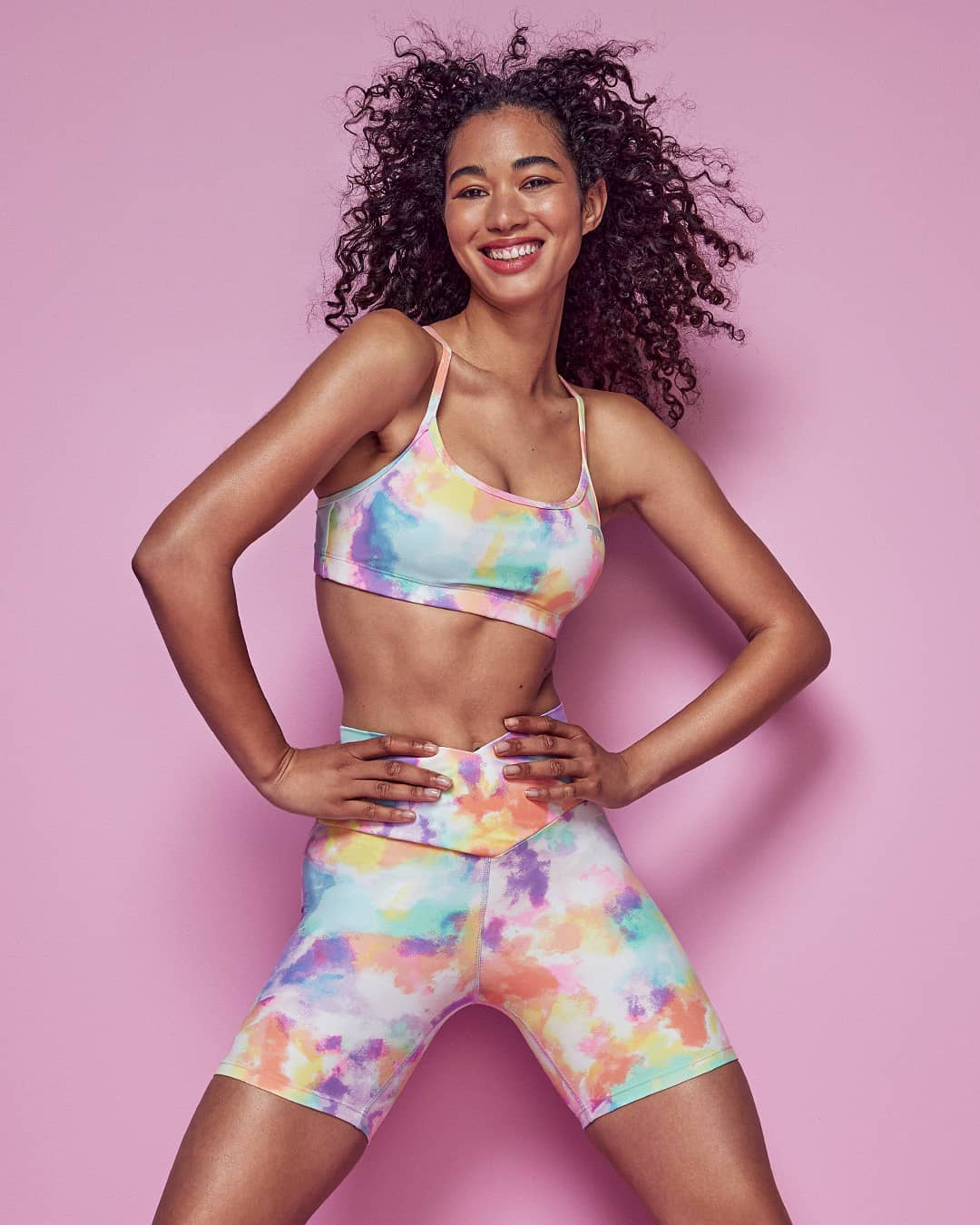 If you're after a brand that prioritises female activewear then Running Bare should be your go-to. Making sportswear for both girls and women, this Bondi-bred brand has workout essentials like leggings and sports bras, but also compressions and thermals.
Everlane
You might have stopped by Everlane to check out their sustainable fashion pieces, but did you know they also do activewear? Yep, stocking everything from leggings and camis to unitards and shorts, these goodies are all ethically made from the finest materials. So not only is working out in Everlane's gear good for you, but it's also good for the environment.
Alo Yoga
Despite the name, Alo Yoga doesn't just specialise in yoga pants. You can find activewear for both men and women, whether that be for cardio, barre, pilates or running. The price might seem steep but trust us, the quality is insane and we're in love with all the cute styles, available in eye-catching prints and colours.
L'urv
L'urv is another Australian activewear label for women featuring quality leggings, shorts, crops, and jackets. Their designs are all limited editions made in Melbourne from quality compression fabrics, with new arrivals every week.
The Upside
When thinking of women's athleisure, you should be thinking of The Upside. Yes, it's high quality and looks great but we also love that their stuff is made with sustainability in mind, using organic cotton and recycled materials. Plus, with every transaction a dollar is donated to the Cambodian Children's trust.
Aim'n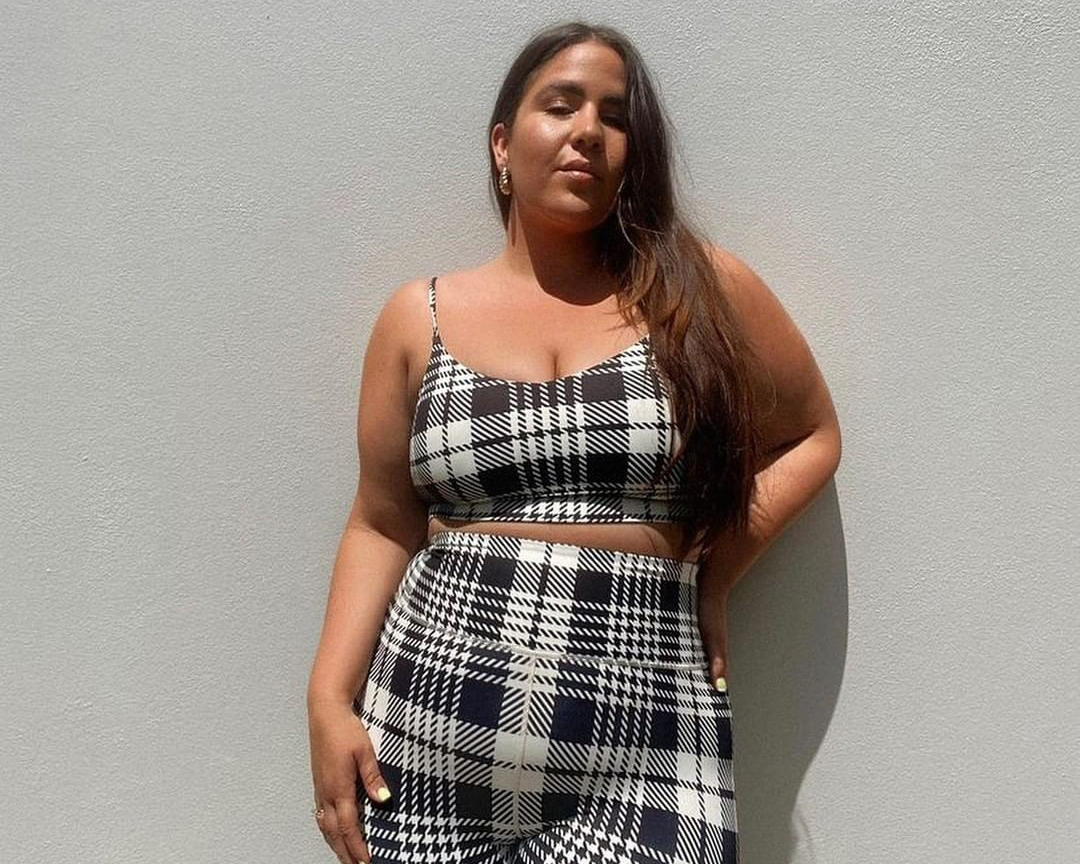 Figure-hugging, minimal designs are what you'll be finding in the activewear from Aim'n. With cute tops, tights and sports bras plus a wellness club for you to participate in live workouts, you're set when it comes to being active here. Founders Tekla and Helen have harnessed creativity and goal setting in their gorgeous clothes, so check out the gorgeous sets to find out what you're really made of.
Beach Riot
Serving up head-turning looks, from cute 'fits to wear to the beach, to the gym, or just on the couch, Beach Riot has got it all. Shop their stunning seasonal collections to suss your vibe for the incoming summer months.
Lorna Jane
Lorna Jane was one of the first Aussie active labels to give women more stylish options without compromising on performance, because who said you can't rock a pretty floral look while still smashing a killer workout? We're 100 percent into their super supportive tights and attention-grabbing designs. Plus, you really can't go wrong with their epic sale and outlet sections on the website.
Onzie
Boasting gorgeous pieces perfectly designed to move with you, Onzie has your active lifestyle needs well and truly covered. Working with some seriously wow-worthy patterns and colours, their active sets will bring out your most stylish yogi.
Contrology
Chic, minimalistic, and straight-up elegant—that's the exact vibe of the activewear from Contrology. With edgy asymmetric designs and smooth, soft material, these pieces will have all eyes on you at the gym. And not just because of all the push-ups you can do.
Lilybod
If you haven't heard of Lilybod, where have you been?! Their flattering designs are simple, but not boring so it's kinda the perfect middle ground for anyone who loves their basics but is over the full black get-up. Oh and these tights won't blow the bank either which we adore.
Two Tags
Two Tags has a bajillion ranges and styles for you to pick based on your personal preferences and body shape. Inclusive, chic and affordable, there's an abundance of menswear, womenswear, as well as gym accessories. That's right, pick up a cute new sweater alongside your next go-to resistance band and skipping rope.
Active Truth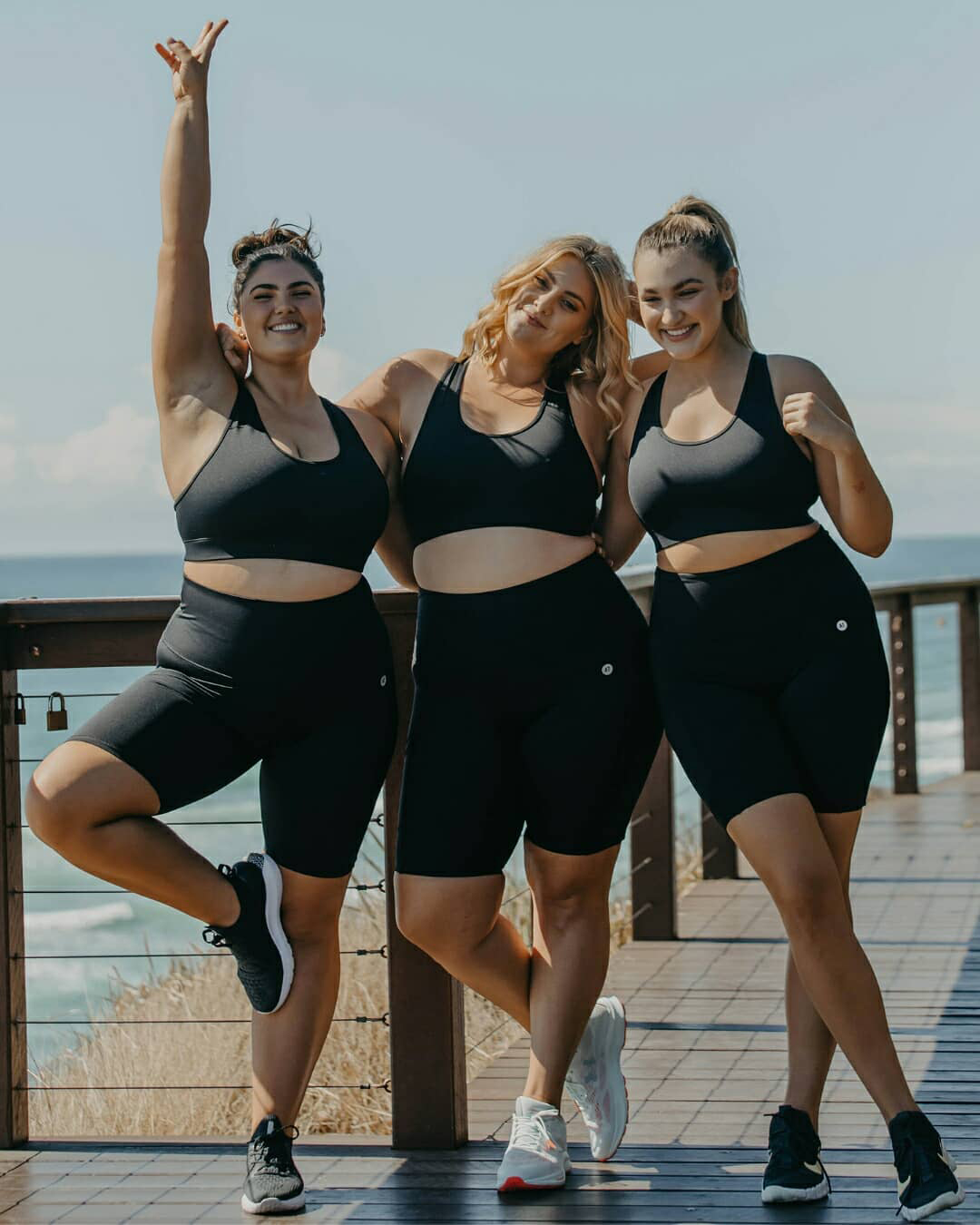 Active Truth was founded when creators Nadia and Stevie struggled to find tights that weren't see-through or didn't roll up mid-workout so they thought they'd make the perfect workout tight themselves—and honestly, we reckon they nailed it. The brand now boasts pieces for all shapes and sizes and is focused on being ultra-inclusive while still providing comfy and gorgeous workout wear. We stan it.
Cap off your new active wardrobe with this season's best running shoes.
Image credit: Girlfriend Collective, Girlfriend Collective, Lululemon, Nagnata, dk active, P.E Nation, Paris & I, Cotton On, Running Bare, Aim'n, Active Truth
Editor's note: Urban List editors independently select and write about stuff we love and think you'll like too. Urban List has affiliate partnerships, so we get revenue from your purchase.