It's easy to find yourself looking offshore when it comes to sourcing fashion trends and must-have pieces. However, true Aussie fashion girls know the source for the best wardrobe staples can actually be found right under our noses in the form of local Australian labels.
With an almost endless pool of independent and locally owned brands to choose from, whether you're looking for classic tailoring and resort-wear, sustainably-focused designs, or on-trend fashion-forward pieces, there's a local label to love no matter your style. From boutique emerging brands like ESSE, Beare Park, and St. Agni to the globally established household names of Zimmerman, Oroton, and Dion Lee, and quirky newcomers like Merry People, keep reading for the best Aussie fashion brands to add to your wardrobe.
Merry People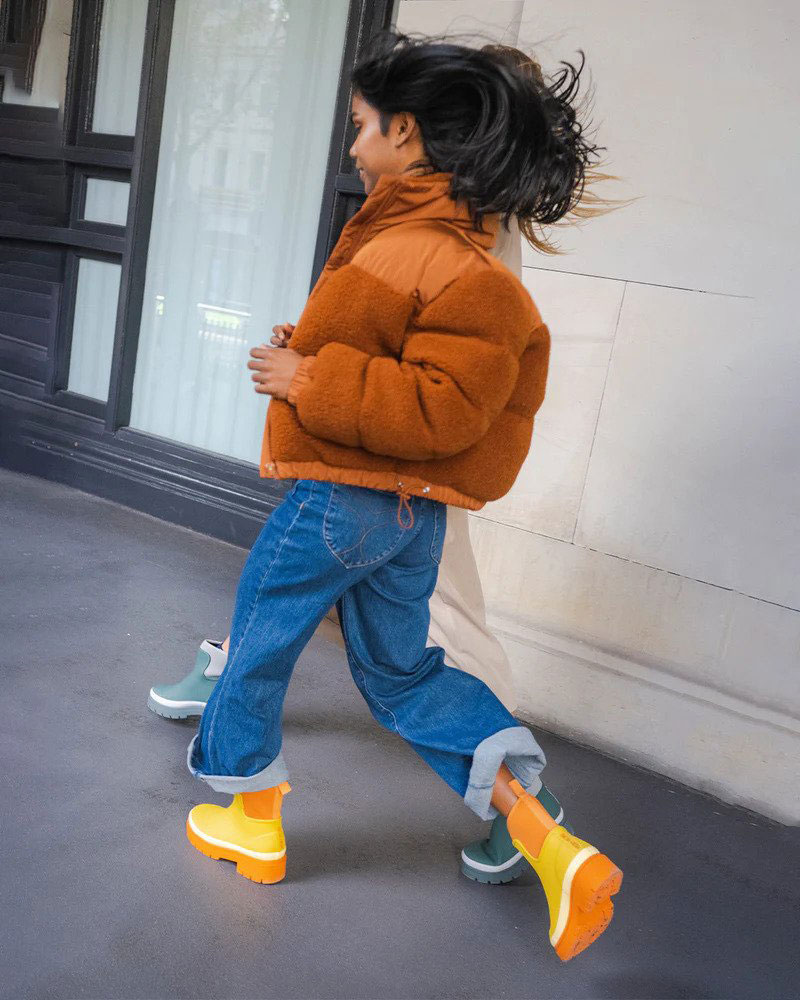 From Melbourne, Merry People's now-iconic gumboots are a cute and practical addition to any wardrobe. The brand launched in 2014 as a way to combat tricky Melbourne weather—bridging the gap between city and country life with a range of stylish and sturdy rubber boots. The new "Tully" boot features colour blocking in pop bright shades, sustainable recycled rubbers, a chunky heel, and a durable wrap-around neoprene cuff. Shop here.
Arnsdorf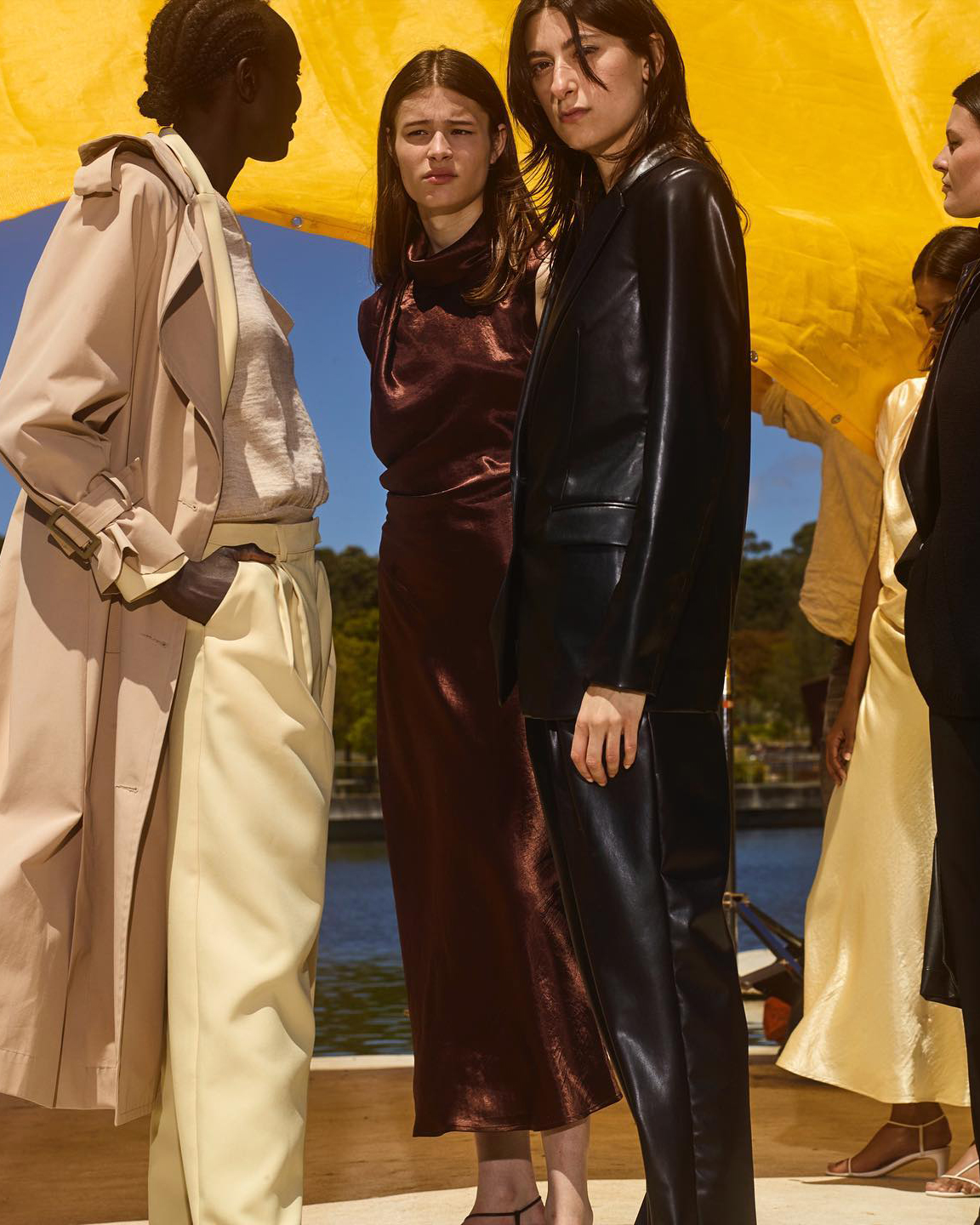 Eco-conscious brand Arnsdorf relaunched into the Australian market in 2016, bringing forward a newfound identity that quickly landed it in the wardrobes of editors, influencers and fashion-forward consumers everywhere. Offering beautiful tailoring with a unique breakdown of the details behind every garment (including who made it), transparent pricing structures and a B Corp Certification, there are many reasons to feel great about adding one of Arnsdorf's beautifully crafted, classic pieces to your wardrobe. This is a label to shop if you are wanting to build a lasting capsule wardrobe. Shop here.
Alemais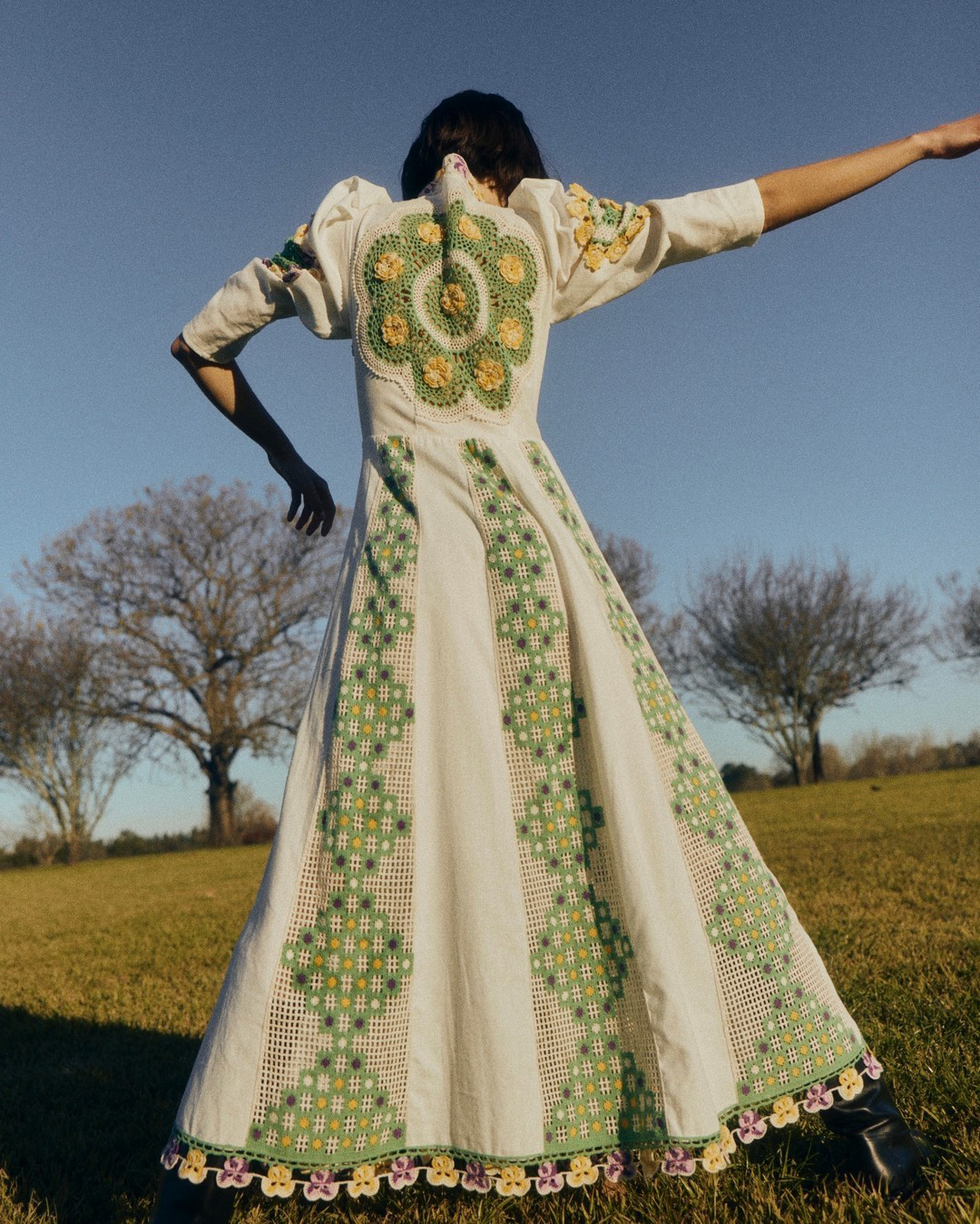 From designer Lesleigh Jermanus, Aelmais' stunning dresses, shirts, skirts, and pants have a real spirit of adventure to them. Brilliantly constructed with vibrant prints or whimsical details, they are a notch or two outside of the expected and as such—they are completely transformative to wear. We also love that Alemais is deeply focused on environmentally and ethically safe fashion too. For every piece purchased, the brand plants a tree (one of a few planet-friendly practices behind the scenes). Shop here.
Sir The Label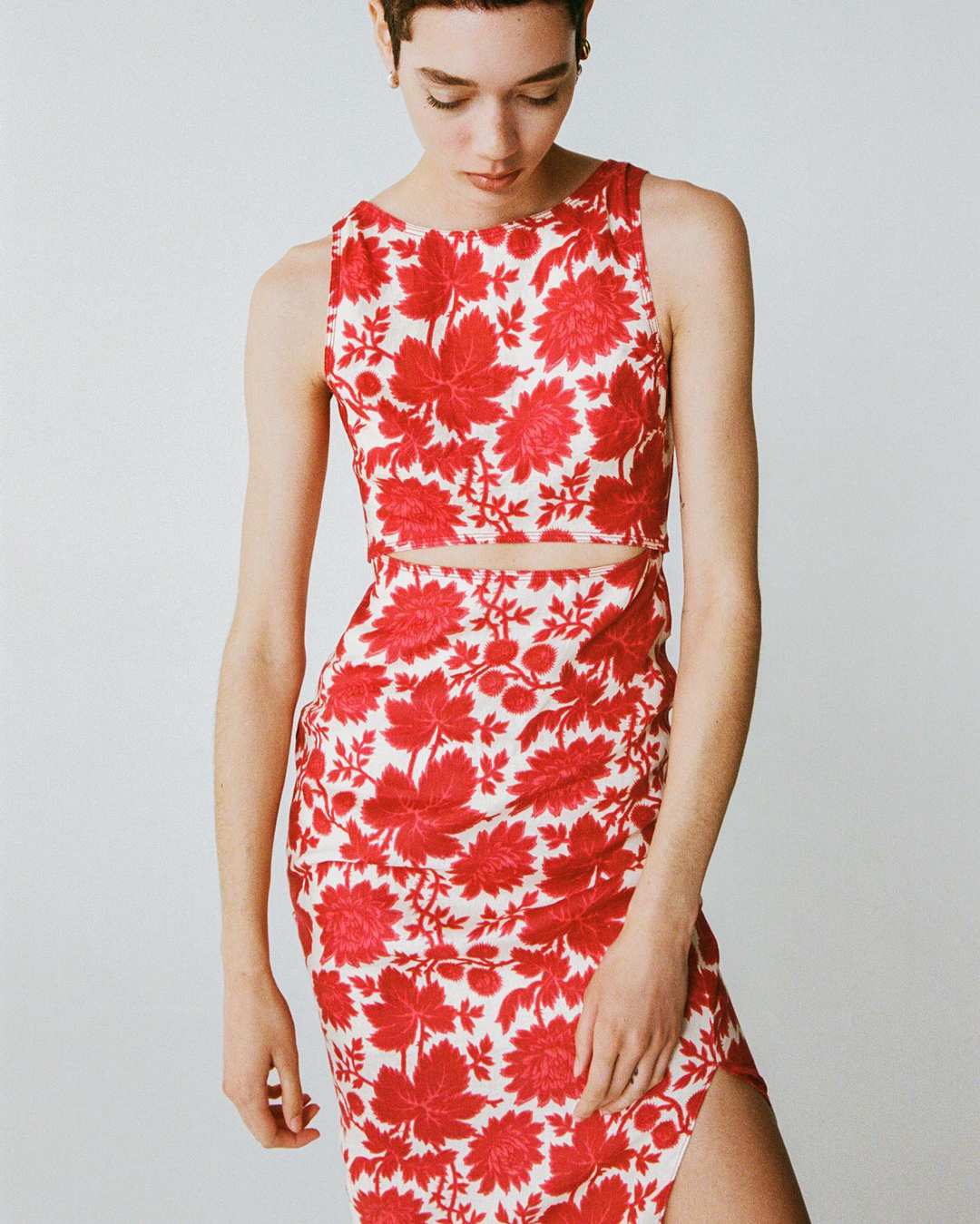 Friends-duo Nikki Campbell and Sophie Coote were inspired to start Sir The Label back in 2014 out of a desire to fill the market gap for minimal essentials that women want to wear. Since then, the brand has grown to achieve international success thanks to its loyal fan base and beautifully wearable designs. With everything from swimwear to printed-party dresses and classic silk separates on offer, there's something for everyone to love. Shop here.
Venroy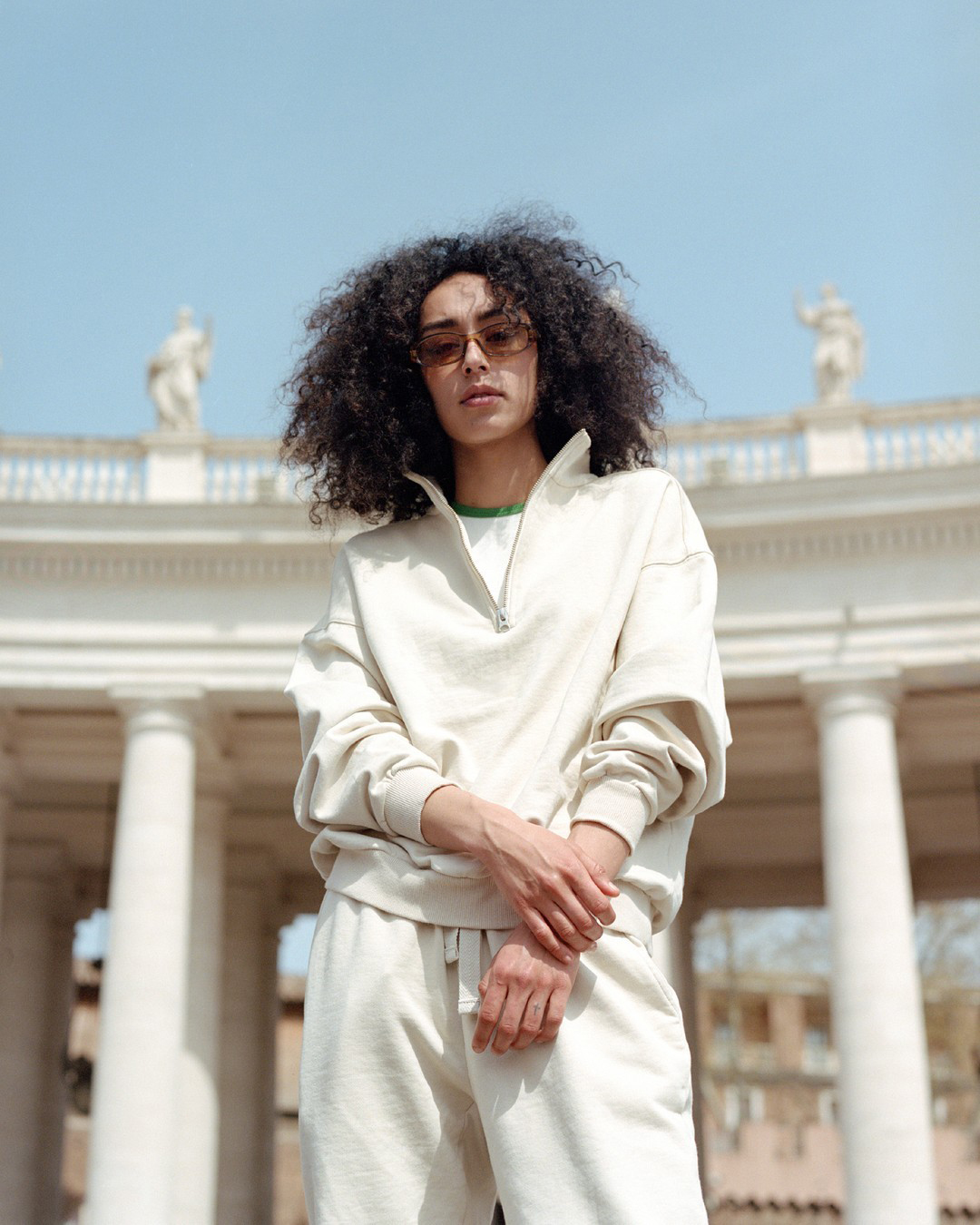 Bondi born and bred, you couldn't find a label more synonymous with laid-back, beachside Australian style than Venroy. Centred around creating effortlessly relaxed pieces for men and women, its clever incorporation of luxurious fabrics like linen, organic cotton, silk and cashmere, along with a playful injection of colour, ensures the label will look just as chic worn beachside in Bondi as it would on a European adventure. Shop here.
Dion Lee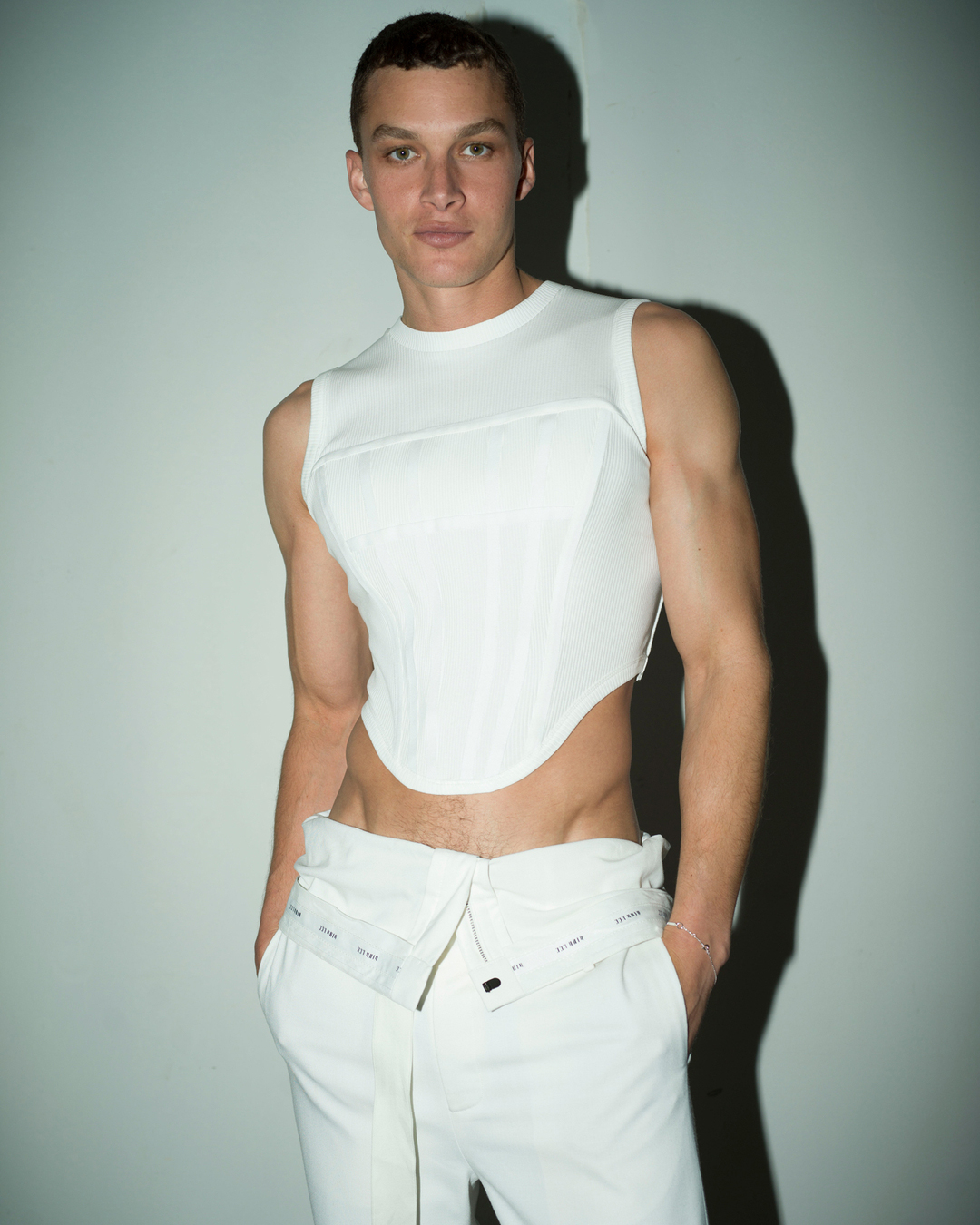 Established in 2009, Sydney brand Dion Lee has been a permanent fixture in the international fashion market since its debut. The brand is instantly recognisable thanks to its highly technical aesthetic that fuses traditional tailoring and unexpected sensuality. If you love sculptural silhouettes, corset tops, futuristic fabrications, and pieces with a unique edge, this is the brand for you. Shop here.
Lee Mathews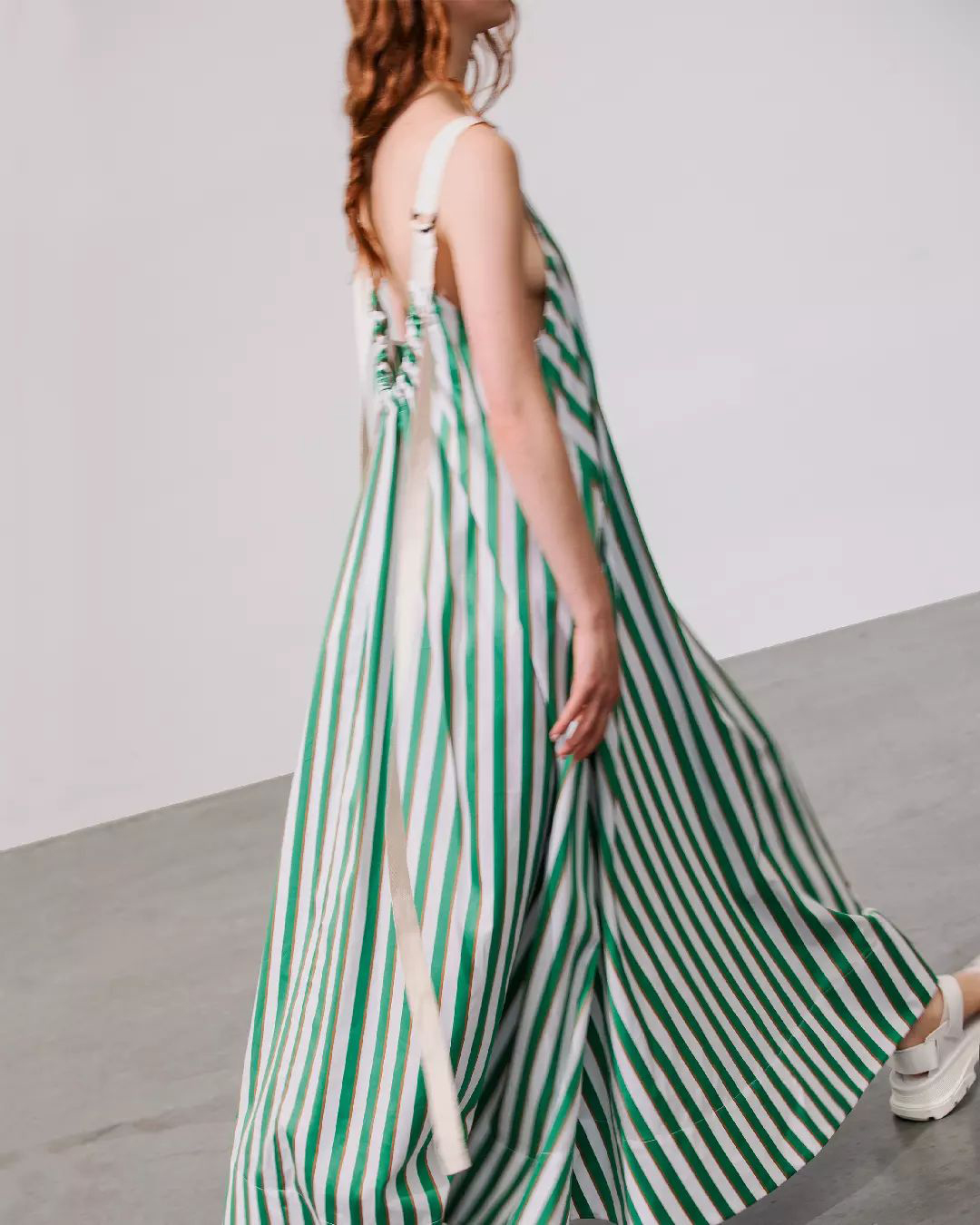 Long-standing and internationally respected fashion label Lee Mathews has been a go-to for functional and beautiful pieces for over 20 years. The brand's signature mix of classic wardrobe staples, bold colours, and cool craftsmanship results in a collection of simple and ageless pieces that will last the test of time in your wardrobe. Shop here.
Aje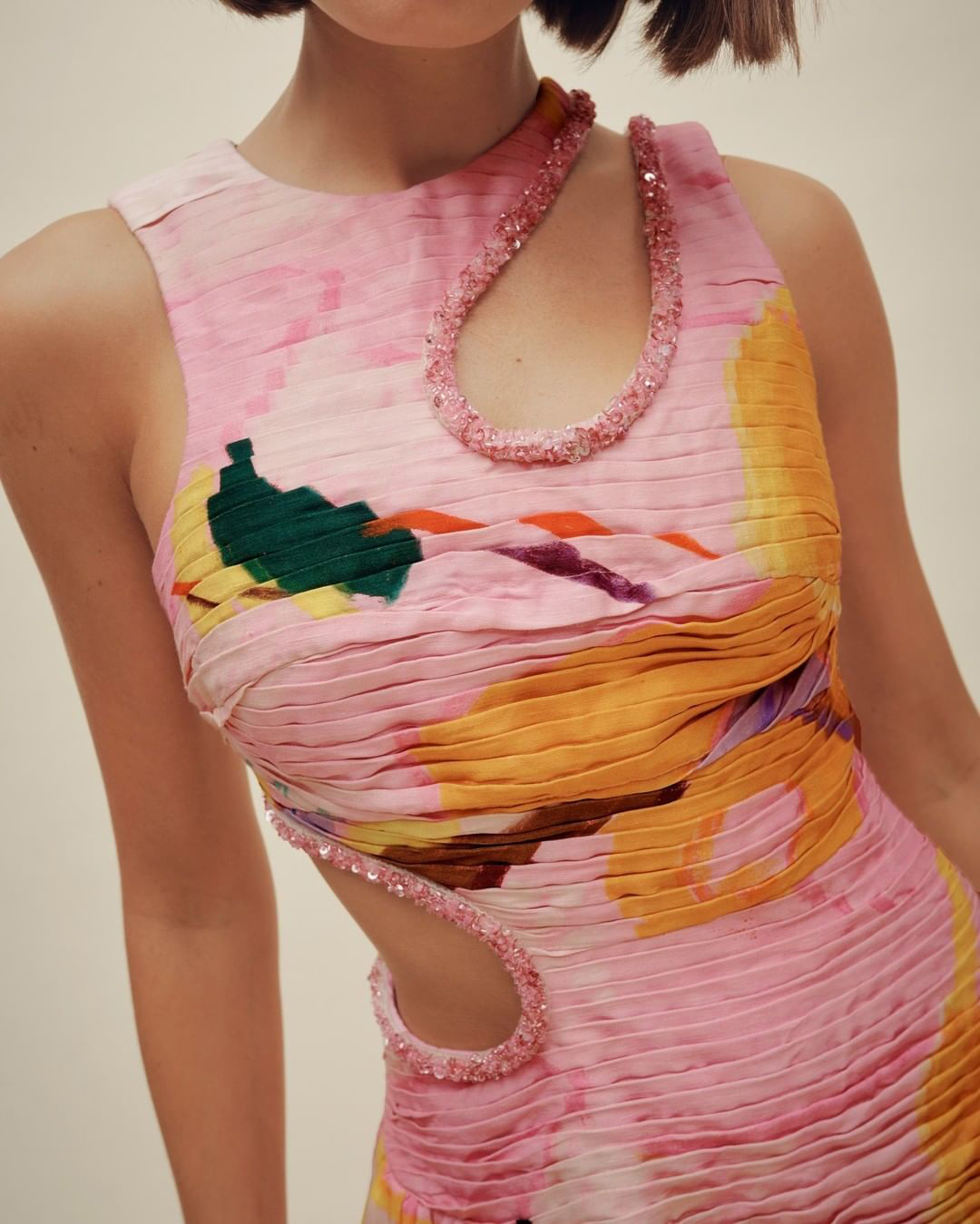 If you're looking for a dress for a special occasion, you can't go past Aje. Founded in 2008 by friends Adrian Norris and Edwina Forest, the brand has evolved into an internationally recognised contemporary Australian label, famed for its signature bold silhouettes, colourful patterns, and unique feminine edge. Shop here.
Summi Summi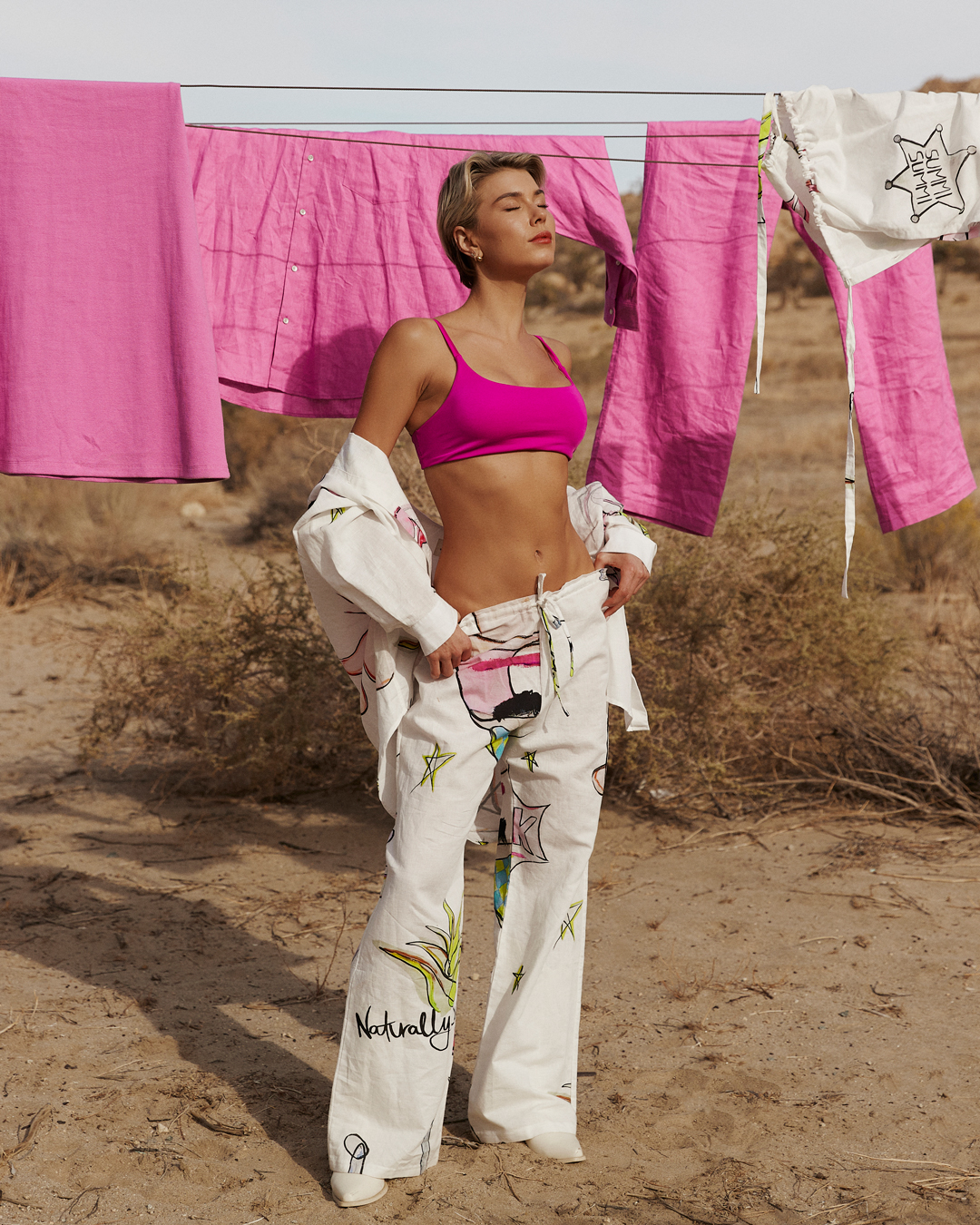 Designed and made in Australia—in Yamba in Northern NSW, to be precise—Summi Summi does pop-bright wardrobe essentials with a cool coastal aesthetic. Designer Ashleigh Vallis' seasonless signatures skip typical capsule wardrobe colourways like beige and grey, opting instead for timeless brights like candy pinks and lime greens. Summi Summi's latest collection is inspired by Californian highways and features the brand's first foray into swimwear too. Shop here.
AFENDS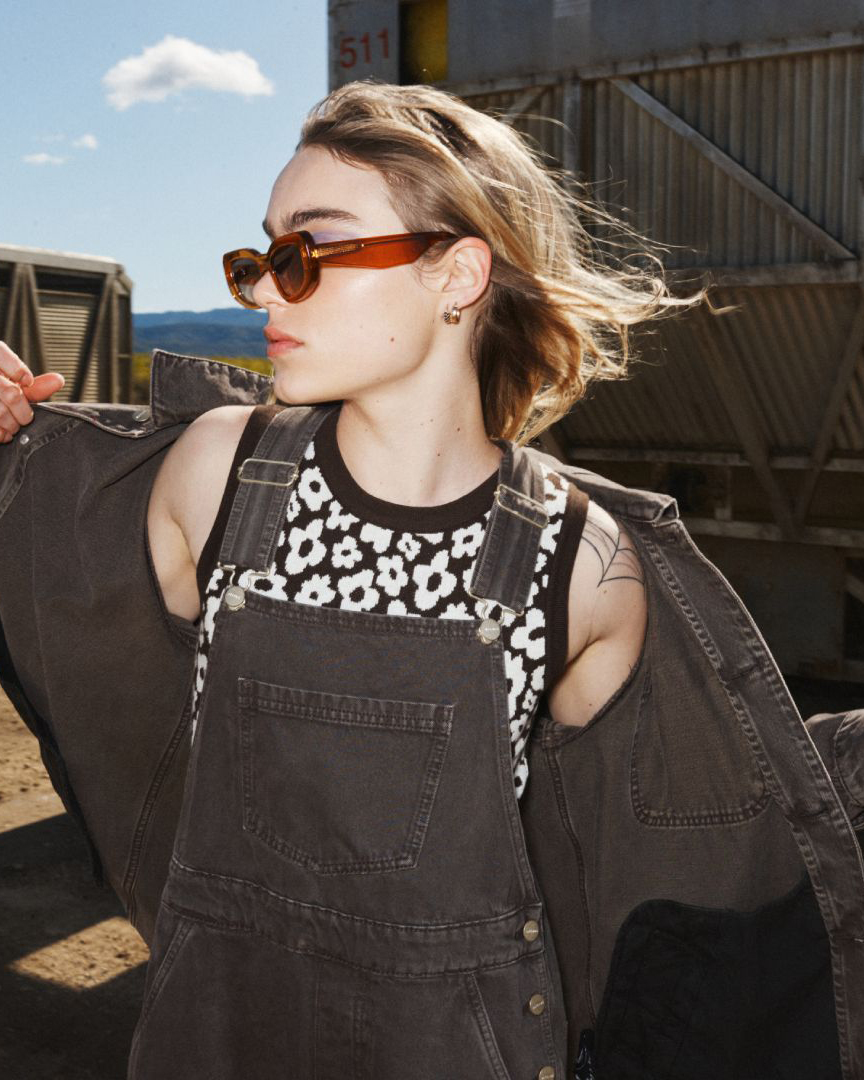 Based out of Byron Bay, AFENDS brings a unique take to the Australian streetwear landscape, leading the way with its use of eco-friendly fabrics such as organic hemp and cotton. The brand also champions the use of renewable energy as part of its supply chain to help reduce its overall climate footprint, ensuring you can feel extra good every time you wear your AFENDS fit. Shop here.
Oroton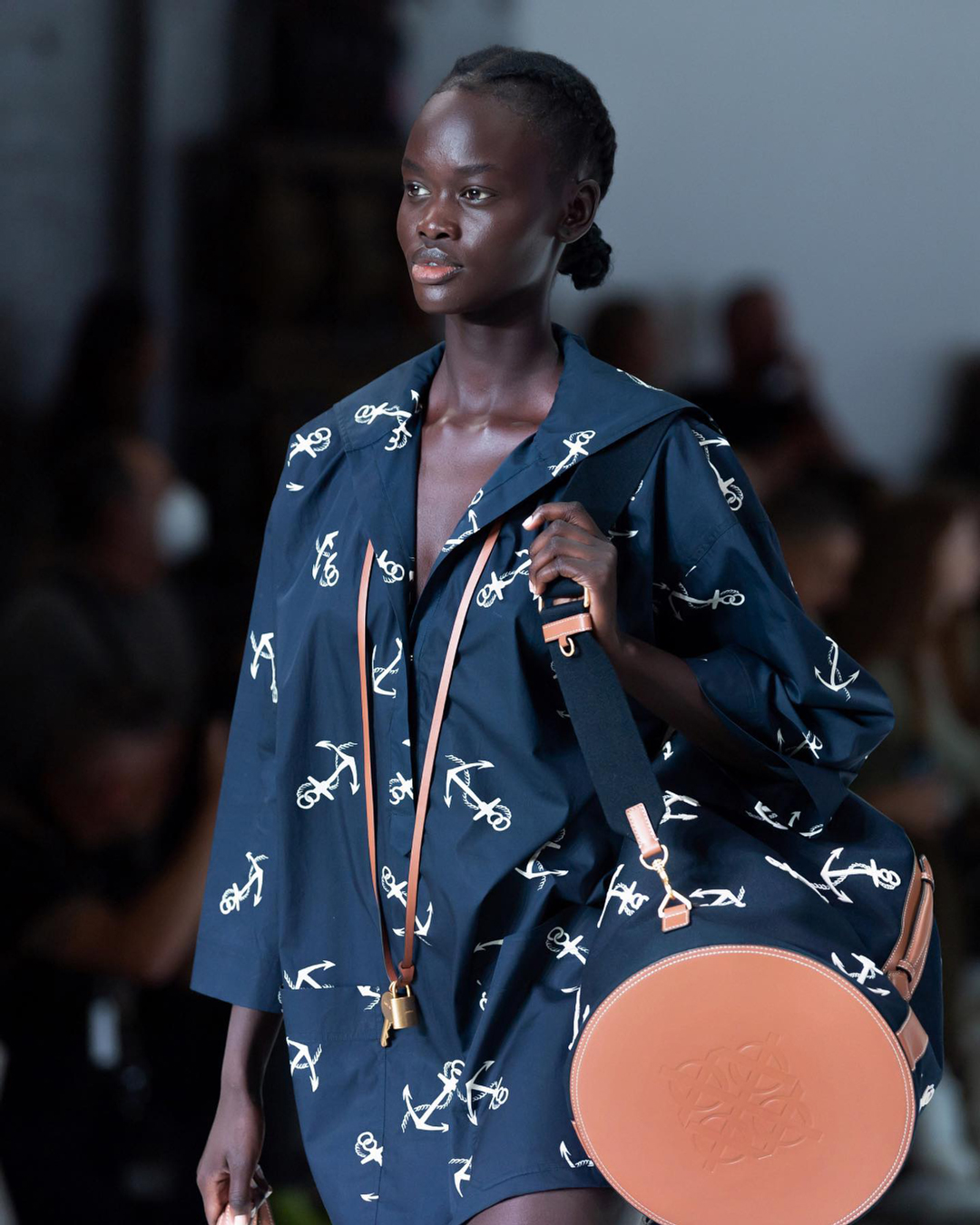 Heritage Australian brand Oroton was founded in 1939 and was well respected for its premium accessories and clothing line. With over 80 years of design experience and innovation, the brand was recently taken to new heights, being re-imagined as an Australian icon under the helm of new creative director Sophie Holt. The new lease of life has seen the brand regain popularity, with a fresh injection of modern and sophisticated leather goods and ready-to-wear collections. Shop here.
Peony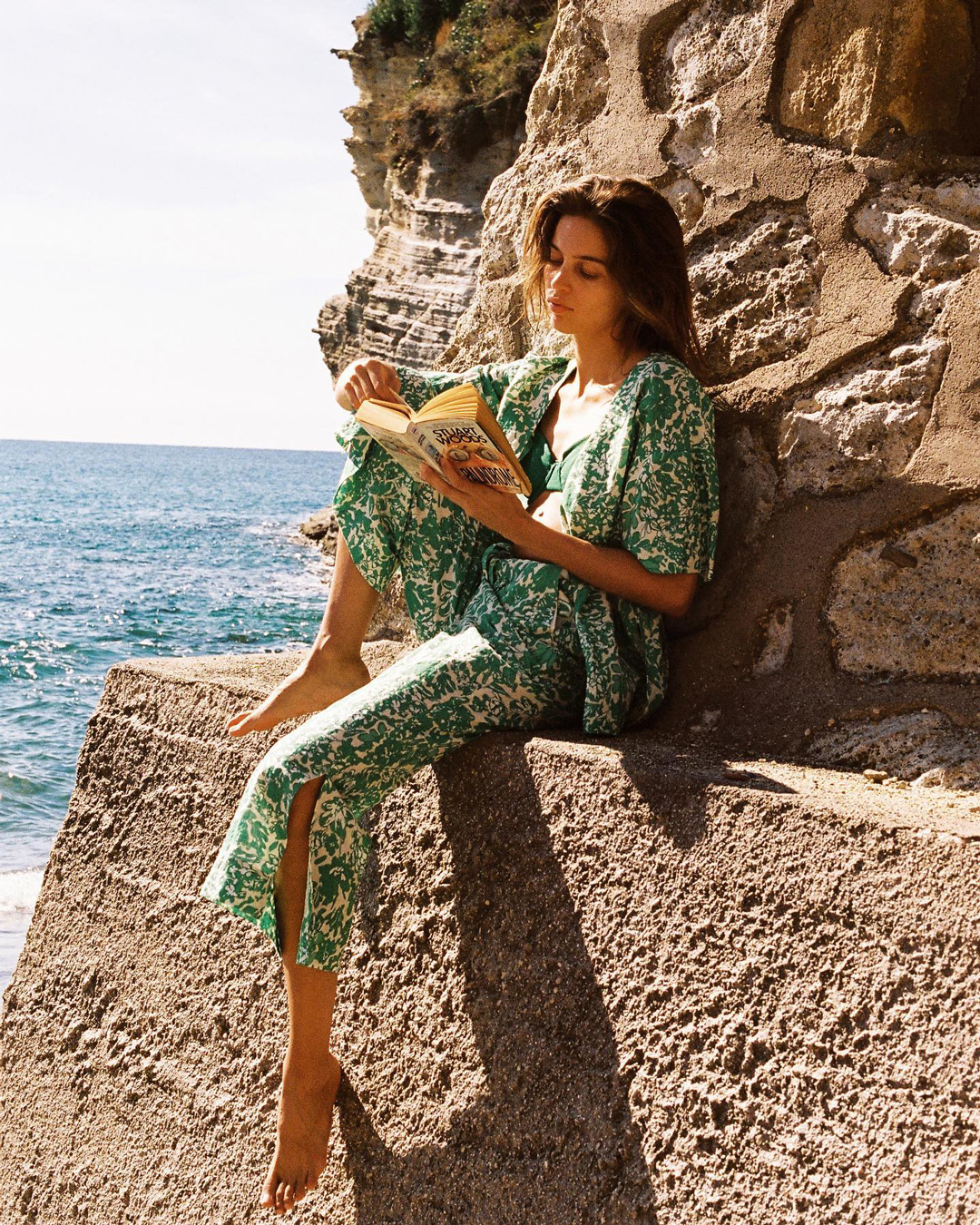 Bringing a unique take to swimwear and resort wear, Peony designs each of its garments in-house at its Australian seaside studio. Using unique custom design prints that start as hand sketches, the brand looks to nature and mementos of summers both past and present to inspire each garment, ensuring every piece will make the wearer feel just as beautiful. Shop here.
St. Agni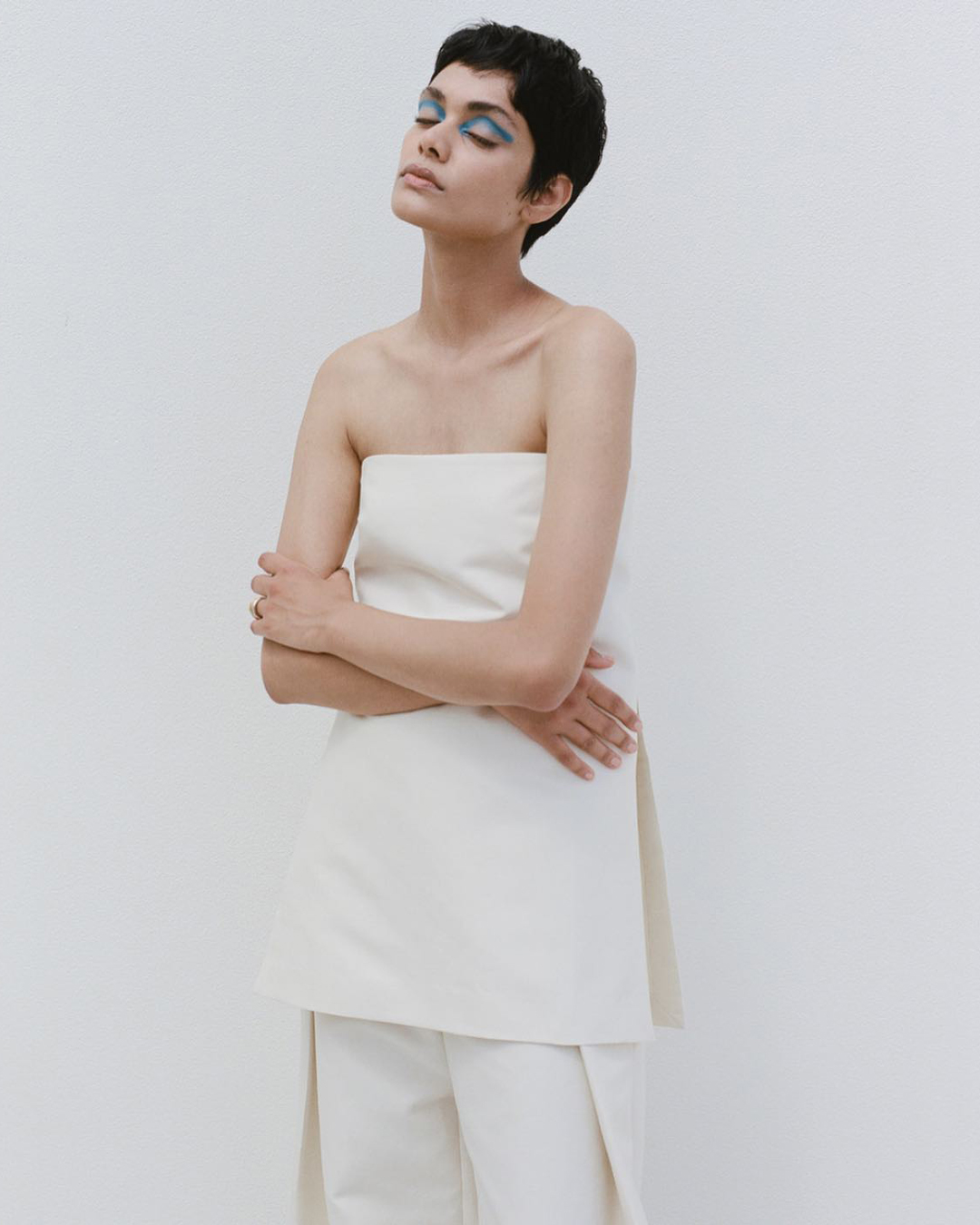 Fusing sleek minimalism with a chic Australian aesthetic, Byron Bay-based label St. Agni creates truly cool pieces that every Australian fashion girl wants to wear. Initially rising to popularity thanks to their cult woven footwear range, the brand has evolved to include beautifully refined clothing and accessories you'll want to wear on endless occasions. Shop here.
Anna Quan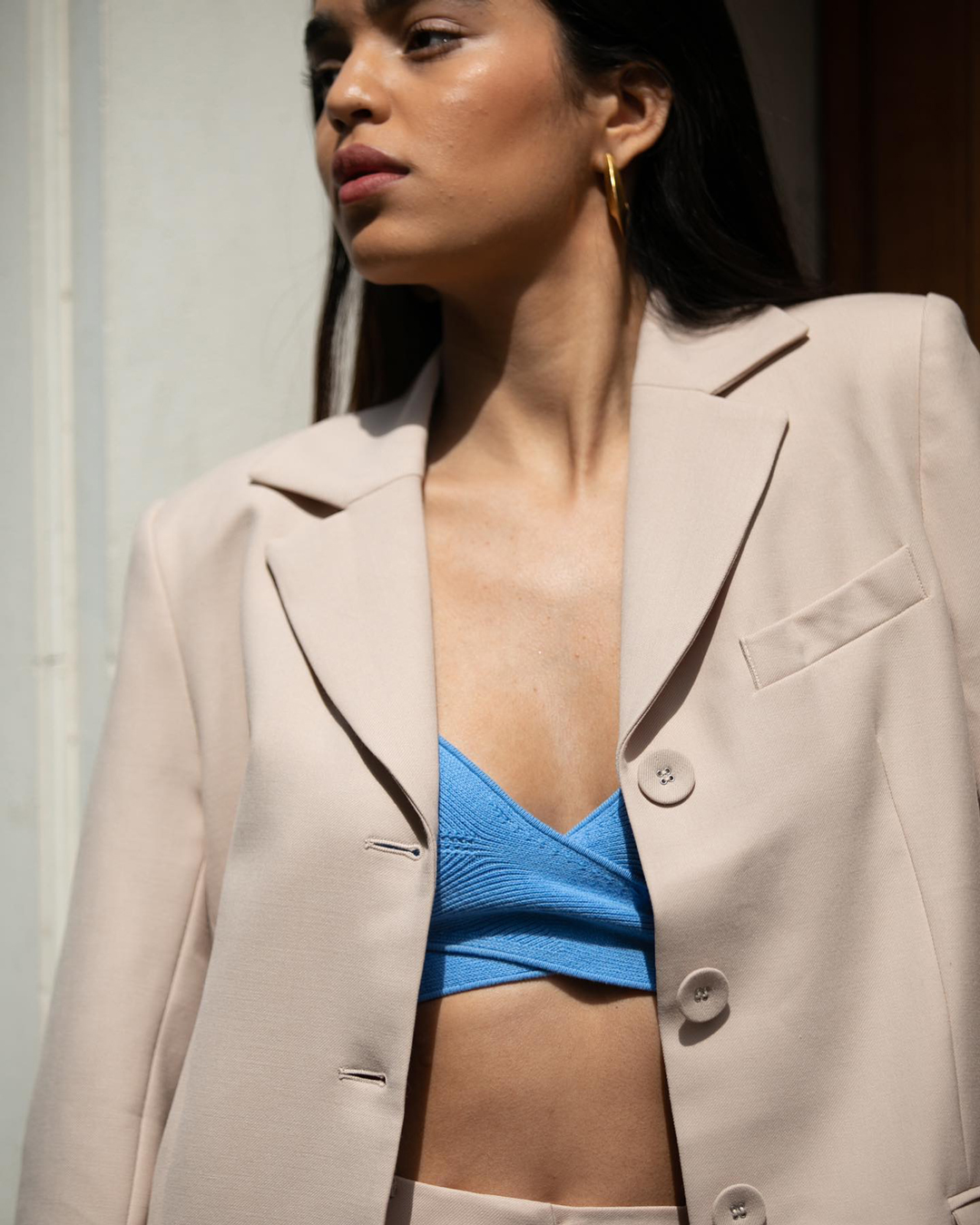 Founded in 2013, Anna Quan quickly established itself as a unique player in the Australian fashion market thanks to its emphasis on refined tailoring and minimal silhouettes. While the brand is readily recognisable for its shirting-inspired pieces and suiting, it is also a go-to for event and special occasion dressing, recently launching its first mini capsule collection of bridal and beyond pieces. Shop here.
Bassike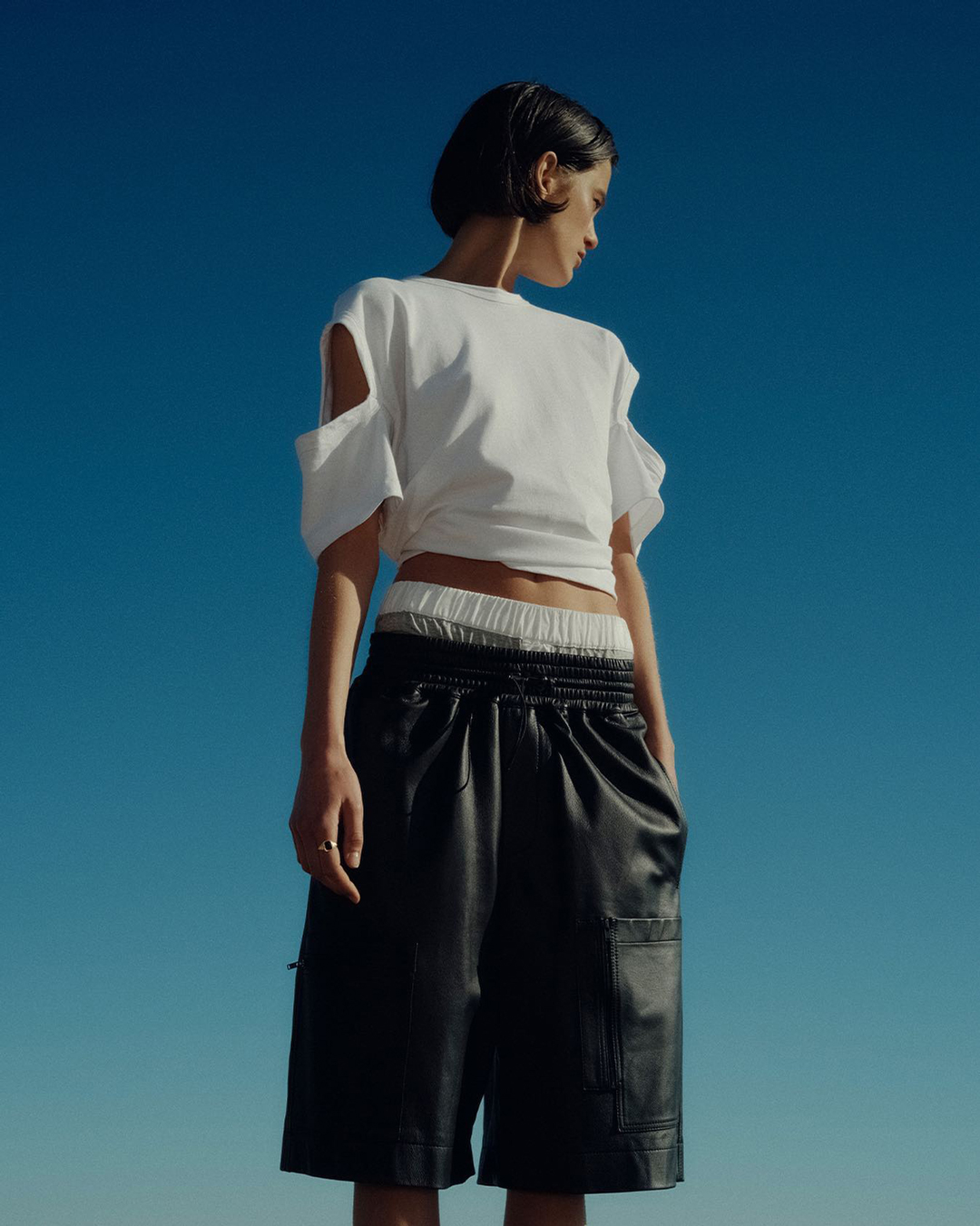 Born in 2006, Sydney-based label Bassike has long been a staple in the wardrobes of Australian men and women. With a unique and consistent design approach, the brand has cemented itself globally as a go-to for stocking up on elevated basics, cotton-jersey staples, and high-quality denim and knitwear. Shop here.
Christopher Esber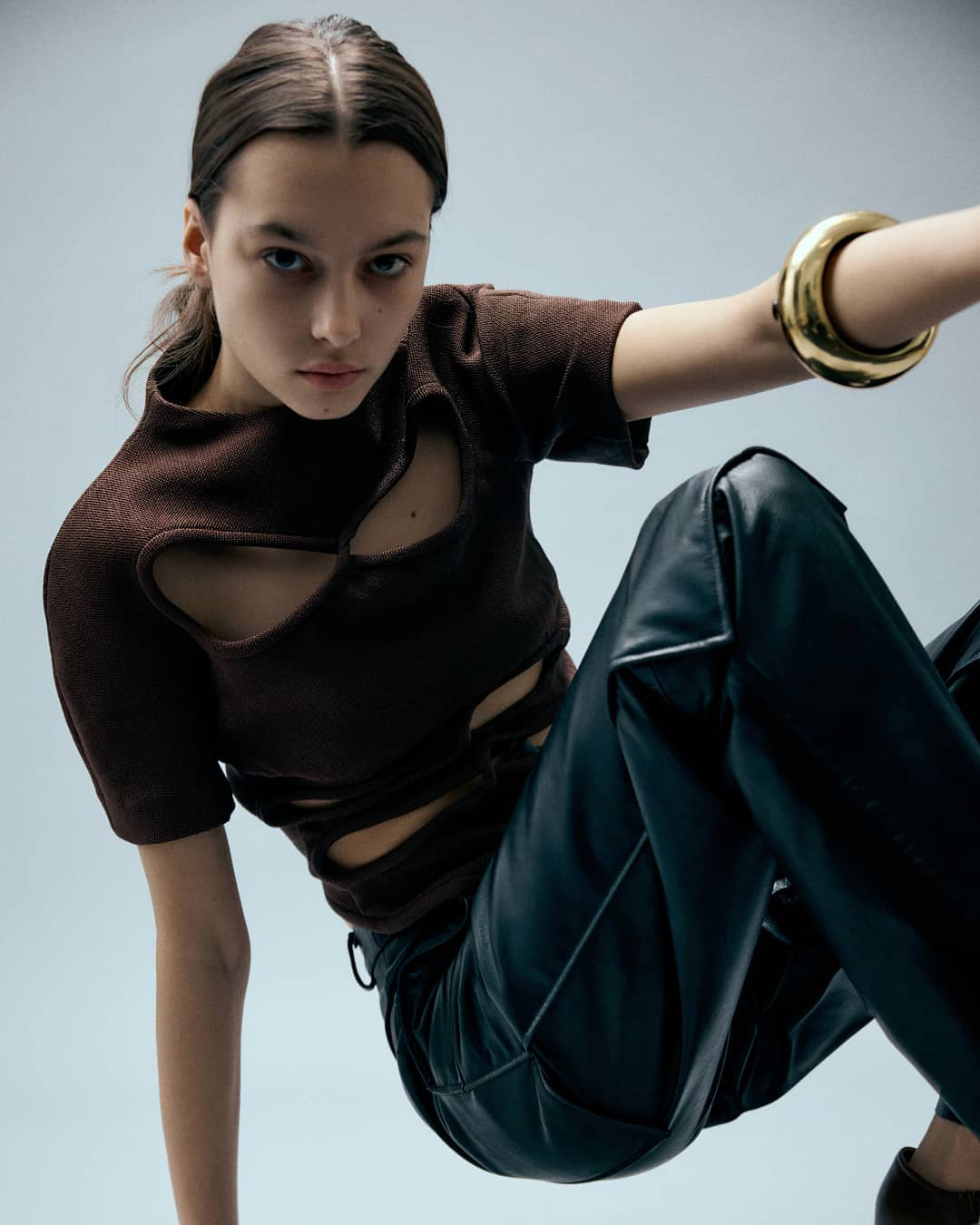 With his unique design aesthetic and effortlessly cool take, Christopher Esber has been designing clothes women want to wear since 2010. Since then, the brand has established itself as a major player in the global fashion scene, with a cult celebrity following thanks to its ability to perfectly combine elegant minimalism with a cool edge. Shop here.
Emma Mulholland On Holiday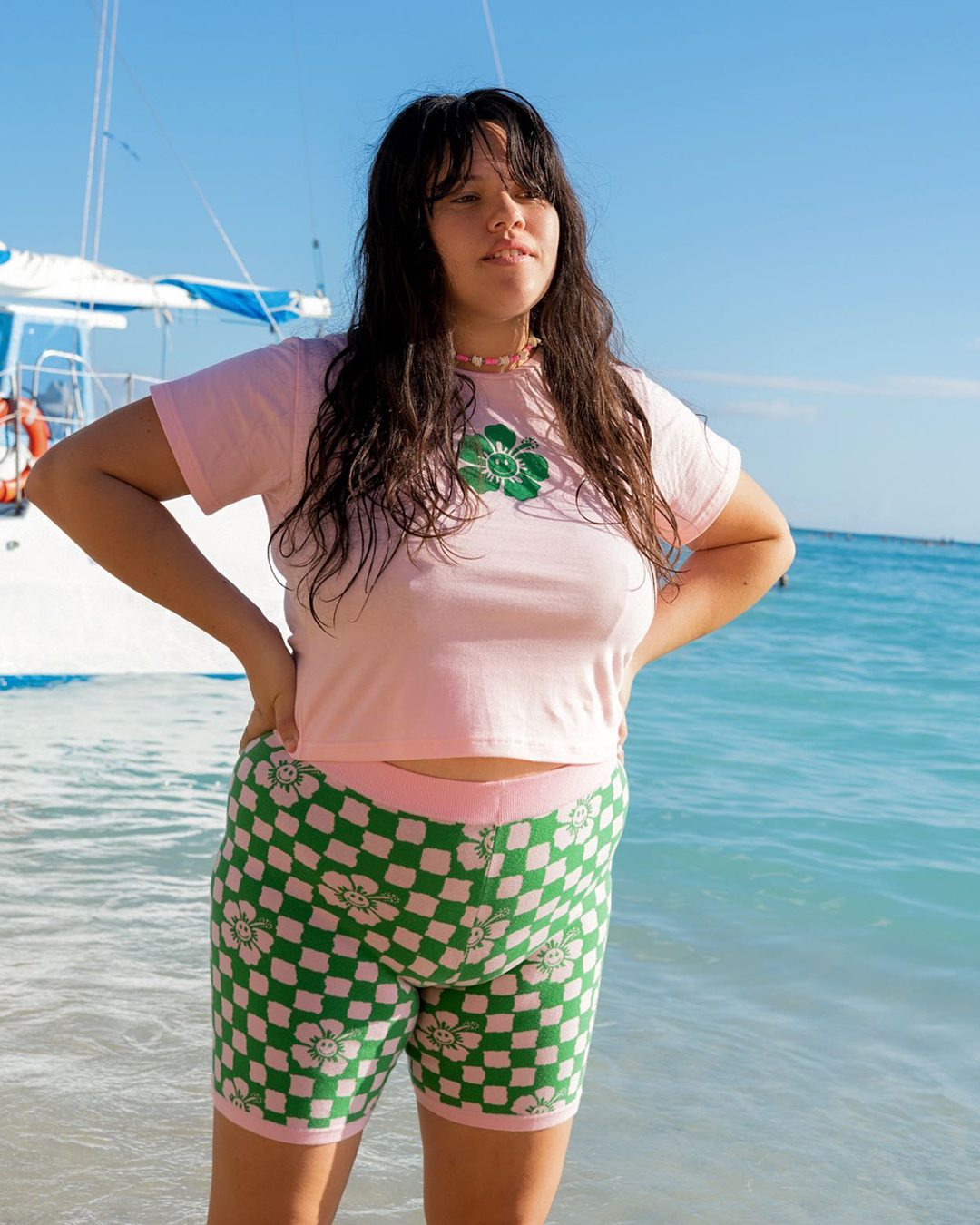 If you're into fun patterns, slogan tees, and cute accessories, you're probably already familiar with Emma Mulholland on Holiday. Created in 2017 by Emma Mulholland, off the back of her already eponymous label, the brand was designed to capture the effortless spirit of travelling and was inspired by souvenir looks of the 80s and 90s. Designed between Australia and Bail, where Emma splits her time, the brand works closely with a small family-run textile studio to consciously produce every product. Shop here.
Beare Park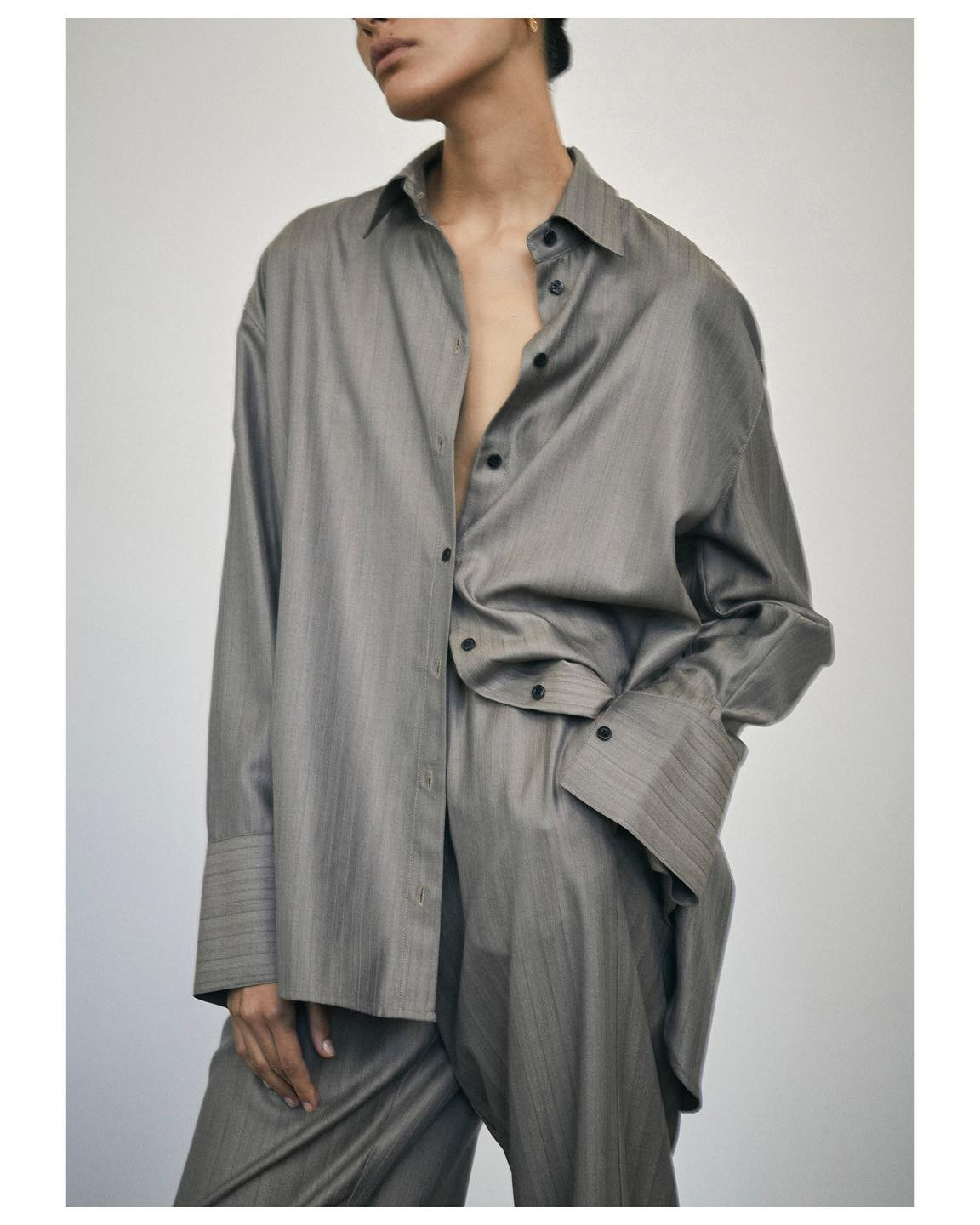 While only recently launched in 2021, Beare Park has quickly become a household name in Australian fashion for its sophisticated and elegant silhouettes and modern tailoring. Designed and owned in Australia, the label sources its fabrics direct from Italy and Japan, with a significant focus on creating luxury pieces that transcend age and gender. Shop here.
Double Rainbouu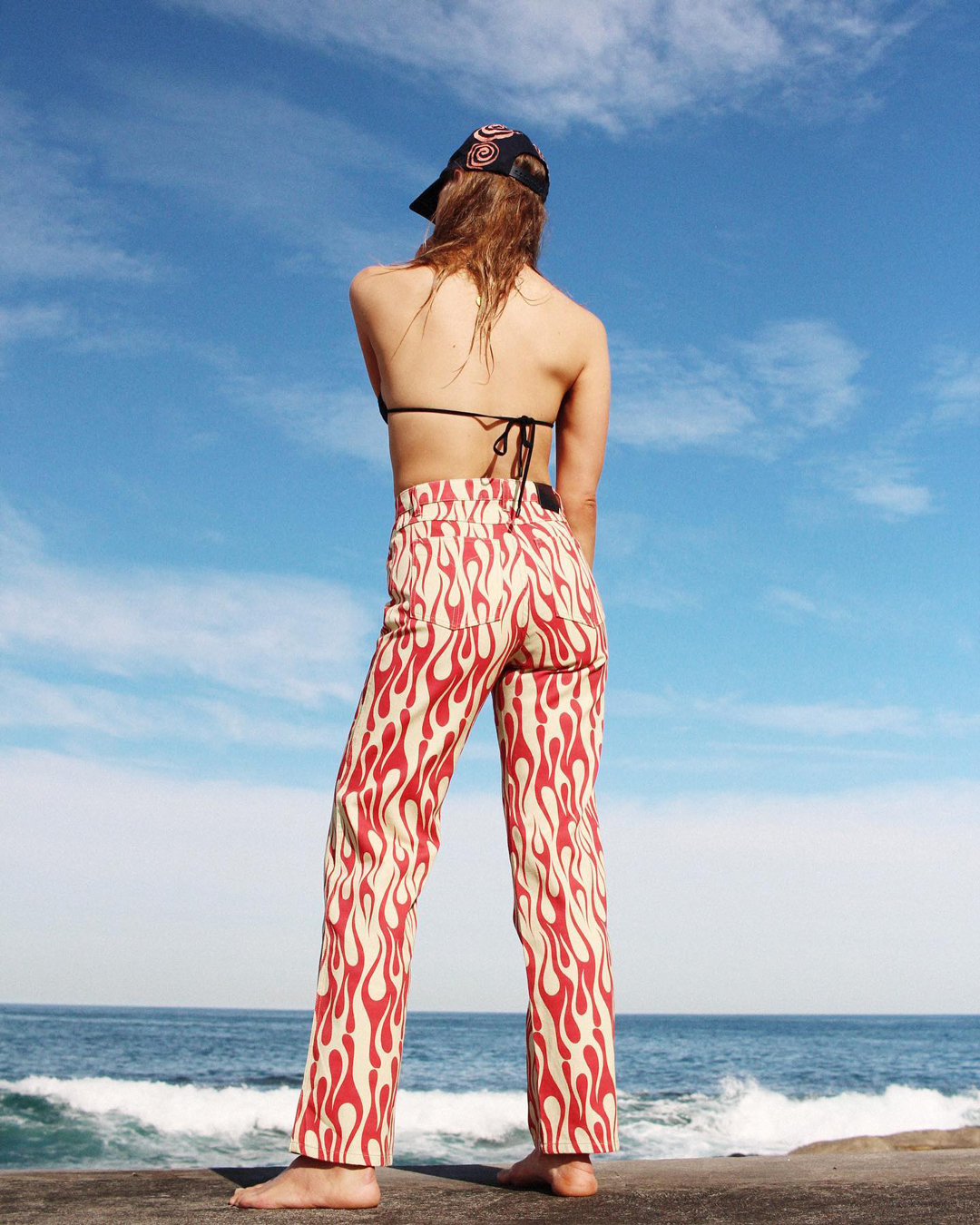 Bold, colourful, and bringing max good vibes, Double Rainbouu is about as cool as Australian fashion brands get. Created as an antidote to traditional resort brands, the label is famed for making Hawaiian shirts cool again. In addition, every textile print the brand creates is designed in-house, so you know you're getting a custom wardrobe addition every time you shop the brand. Shop here.
Matteau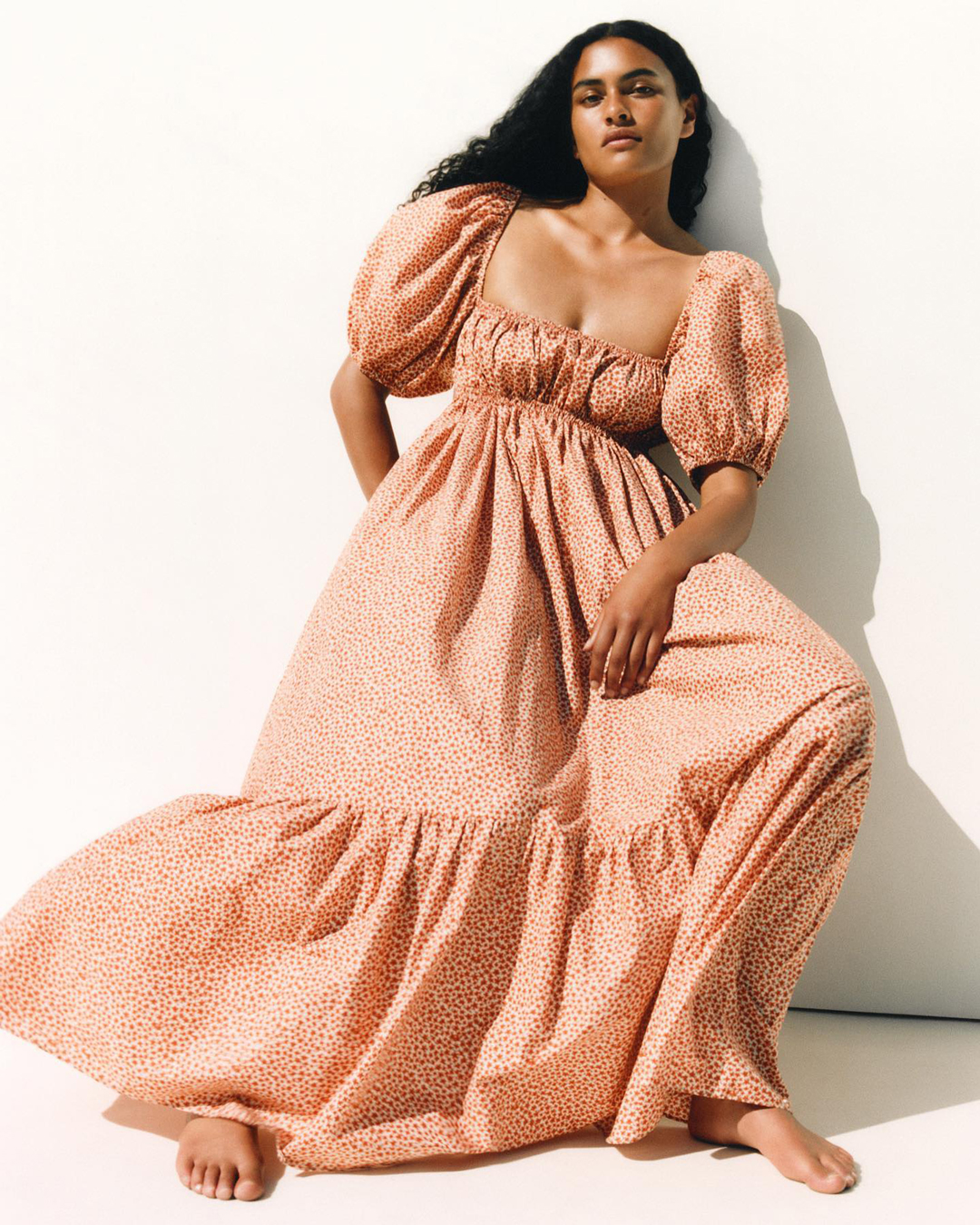 Initially launching as a swimwear brand, Matteau has evolved to cater to your wardrobe year-round. Its minimalist and effortless take provides a trend-less line of interesting and unique silhouettes that will be worn for years to come. From its flattering swimwear designs to easy and chic throw-on dresses and coordinating sets, there's rarely a piece from Matteau that we don't want to add to our collection. Shop here.
Silk Laundry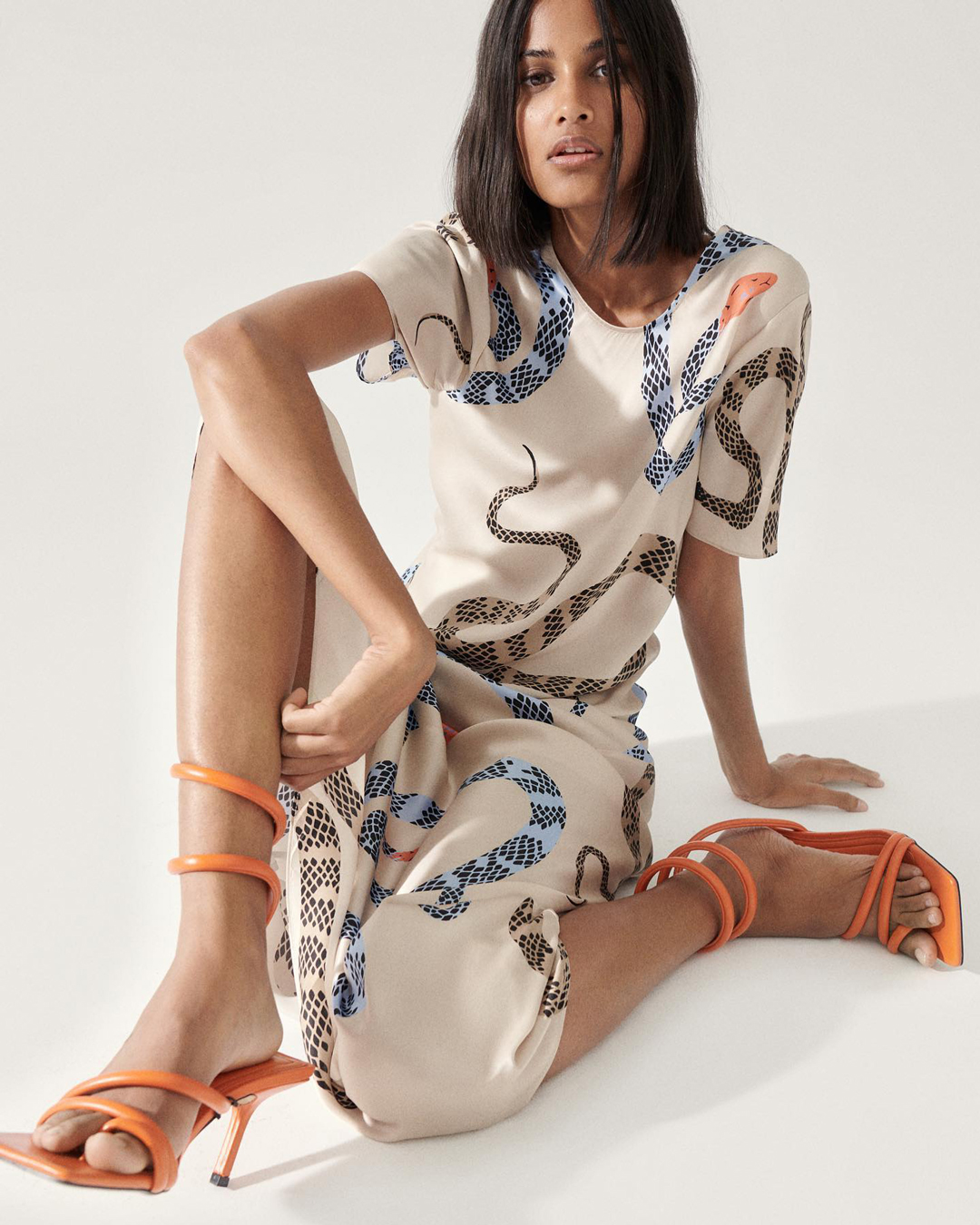 Designed and operated between Montreal and Australia, Australian-owned label Silk Laundry was founded in 2015 and has since been a go-to for sleek silk styles with a sustainable focus. If you're looking to invest in classic wardrobe staples, the brand's perfectly curated edit of pieces designed to work seamlessly in your wardrobe is the perfect place to start. Shop here.
Zimmermann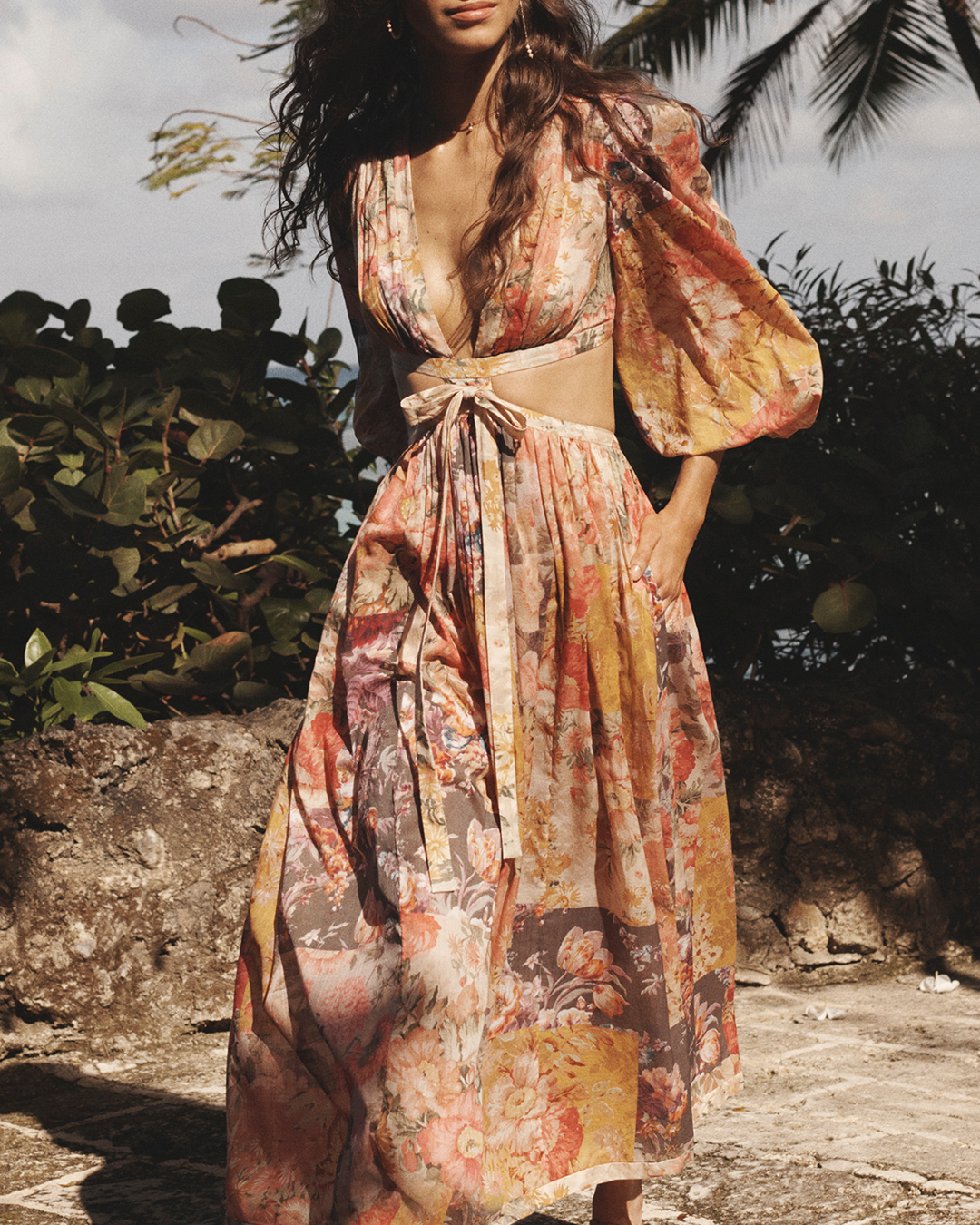 Easily one of Australia's most acclaimed fashion labels, Zimmermann has been paving the way in the Australian fashion landscape since its original conception in 1991. With various pieces on offer, from effortless resort wear and swim to ready-to-wear garments, the brand's pieces are instantly recognisable thanks to their intricate signature designs, feminine frills, and bespoke prints. Shop here.
DISSH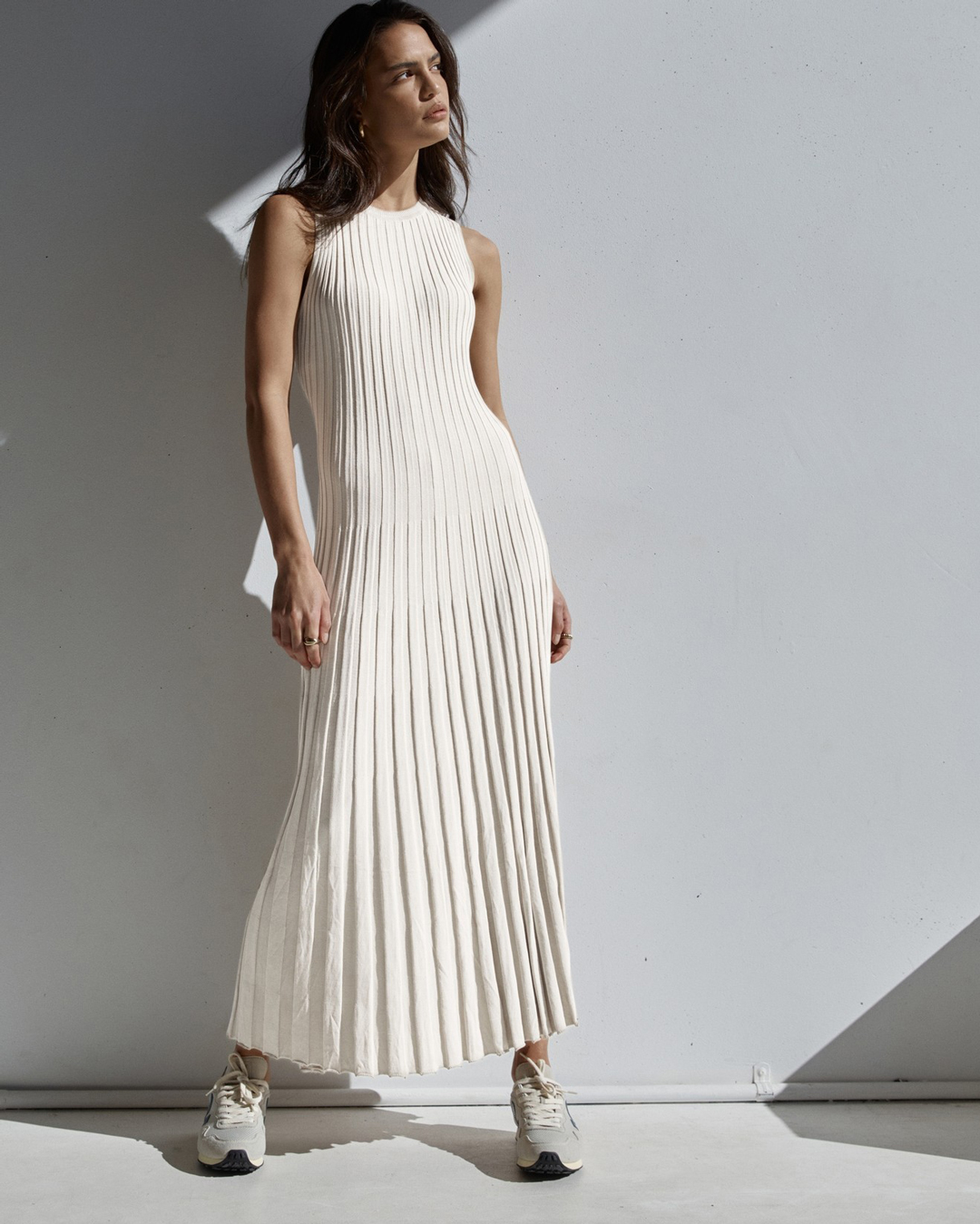 Known for its fashion-forward and feminine silhouettes, the Australian label DISSH has recently made its mark on the global fashion stage, thanks to its wearable and relaxed collections that are eponymous with the laidback Australian lifestyle. With a focus on fabrics like linen and cotton, the oversized and effortlessly cool cuts make the brand's pieces ideal for year-round wear or perfect for special occasions. Shop here.
ESSE Studios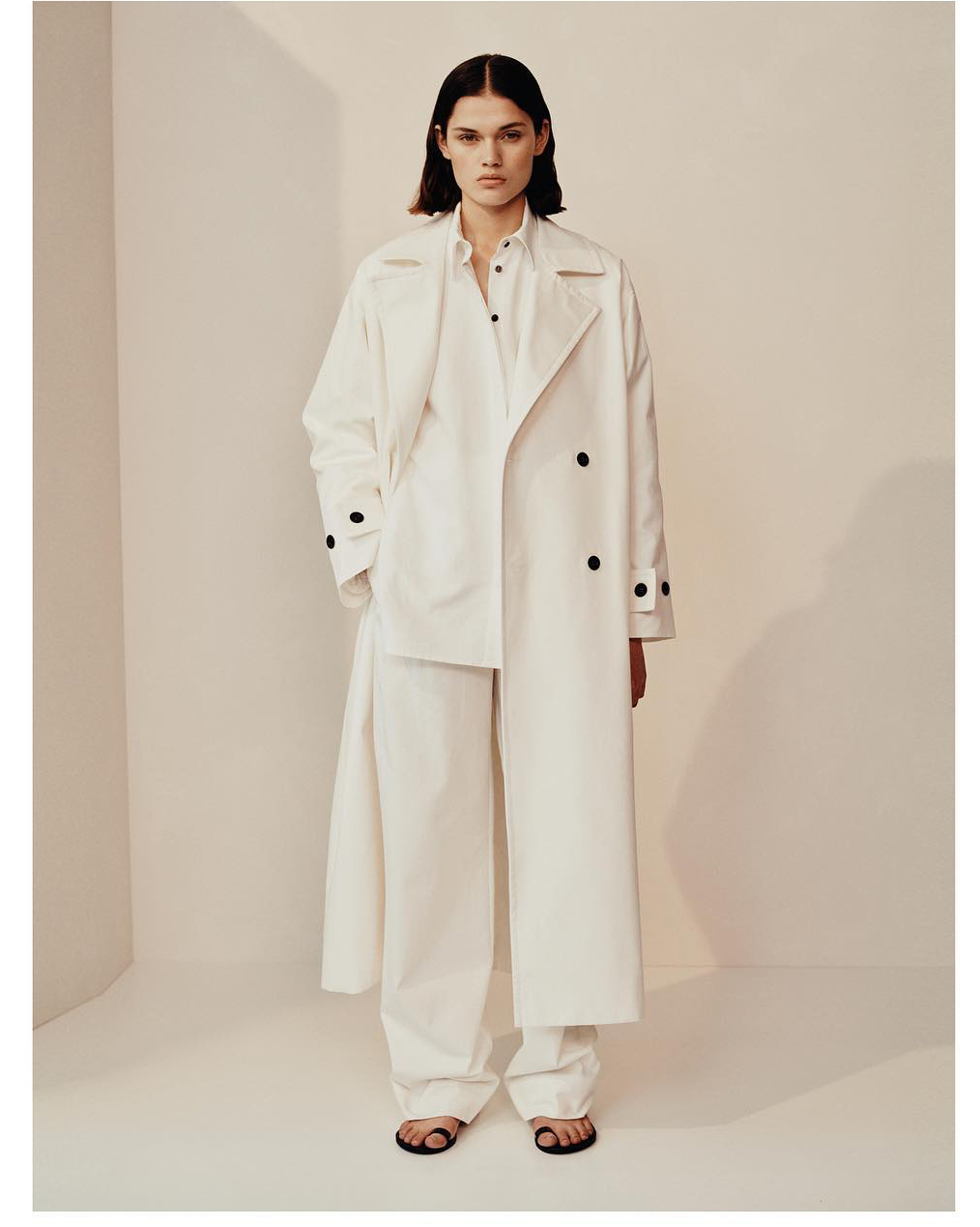 Working in fashion for over ten years, founder Charlotte Hicks was inspired to start local brand ESSE Studios in response to the amount of excess waste she had witnessed within the industry and her desire to design those perfectly elusive wardrobe pieces. Focused on crafting functional and timeless items, the purposely trendless label quickly became a fashion favourite, winning the 2020 Australian National Designer Award. Shop here.
Camilla And Marc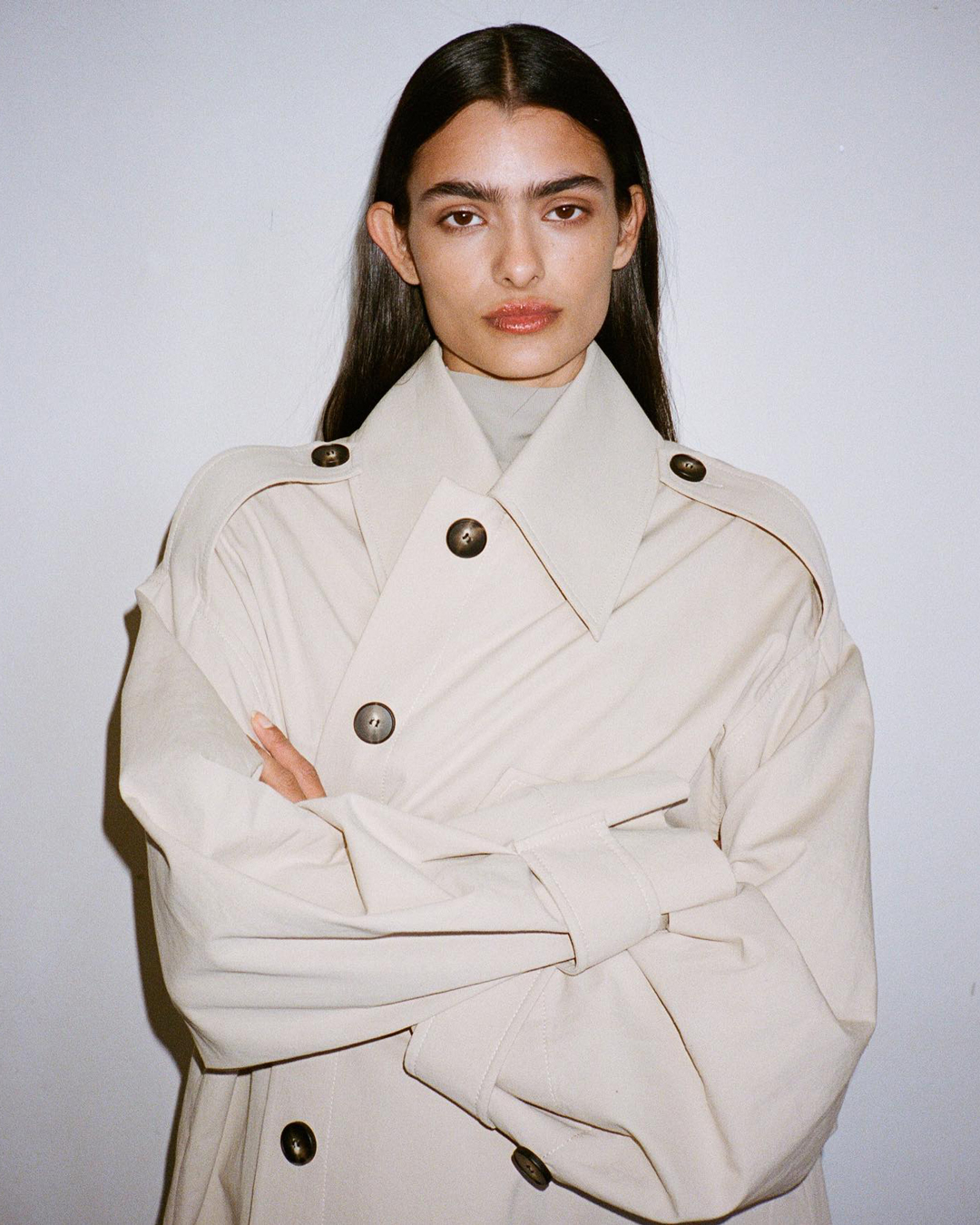 Renowned for its mix of fashion-forward pieces, modern tailoring, and statement-making simplicity, Camilla and Marc has been a well-loved Australian brand since its conception in 2003. Recently launching a new house monogram and logo that speaks to the brand's effortlessly cool identity, the label now covers every category in your wardrobe, from everyday essentials to unique occasion pieces, activewear, and accessories. Shop here.
E Nolan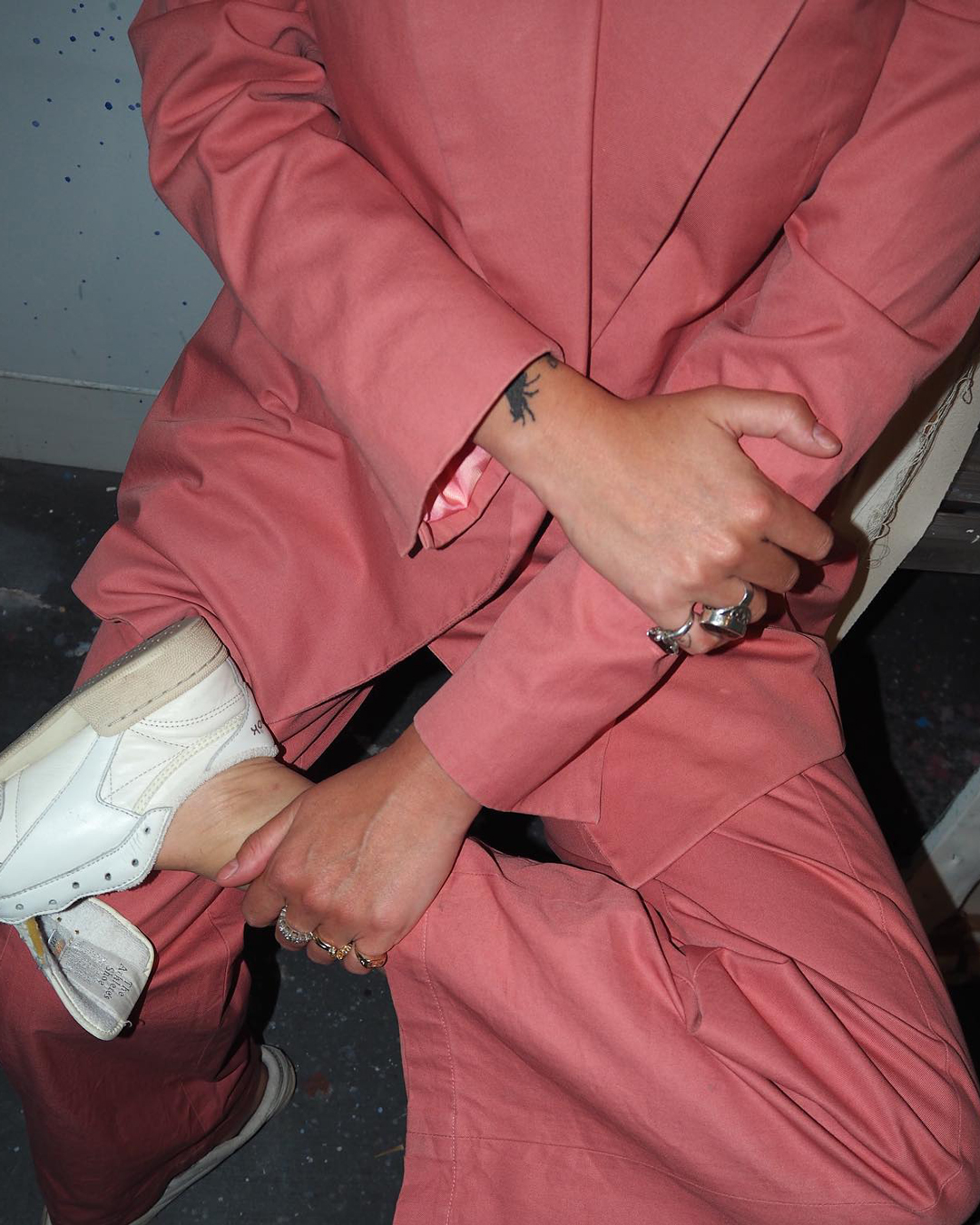 Melbourne-based womenswear label E Nolan has become a go-to for women's tailoring and custom-made pieces. The brand is championing sustainability and self-expression through its made-to-measure garments and its selection of ready-to-wear items. With over 600 materials, colours, and fabrics to choose from, E Nolan is the perfect way to finally acquire those perfectly fitting pieces. Shop here.
Posse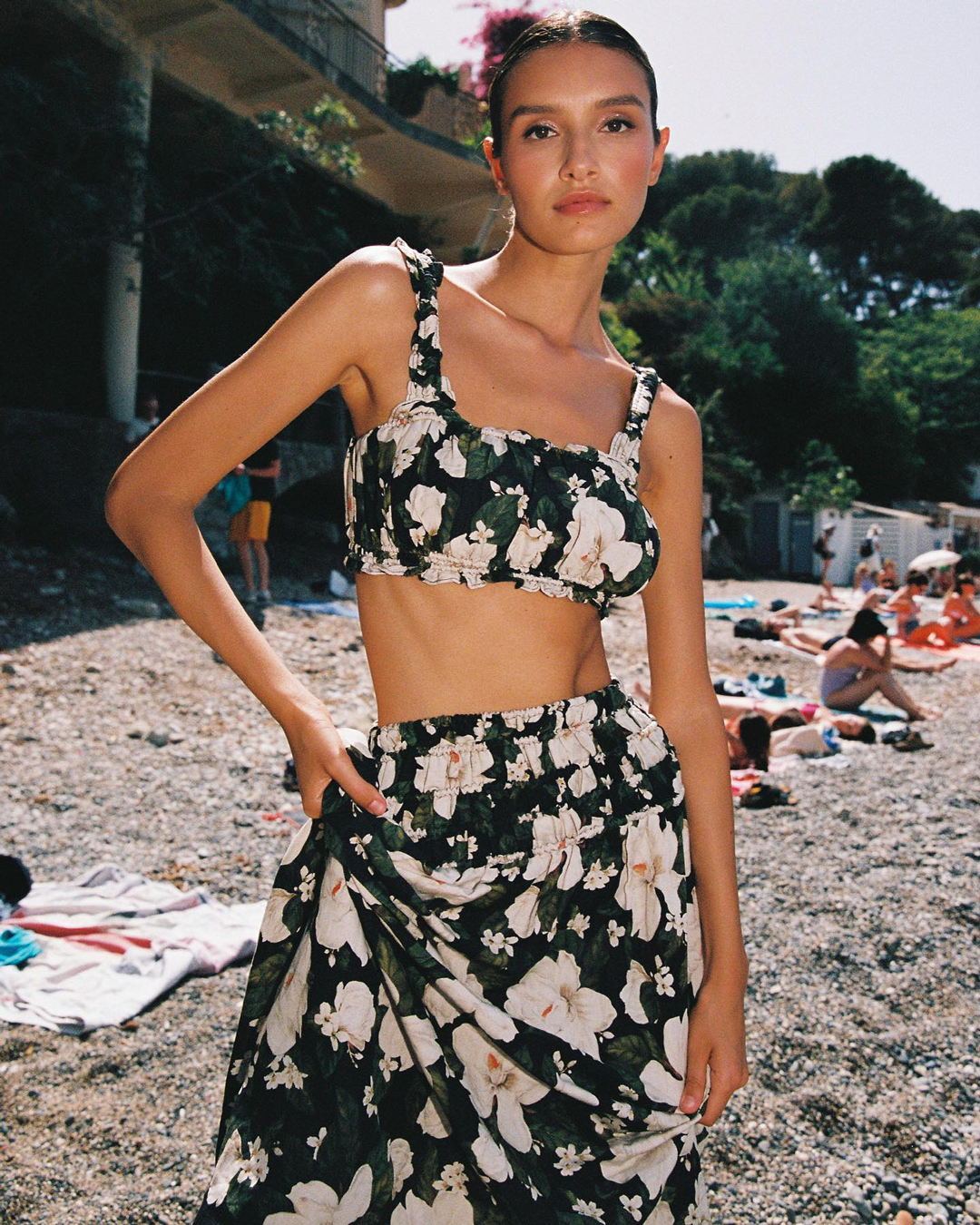 There's a reason why label Posse has become a holiday favourite for influencers and editors both at home and abroad. Designed in Sydney, its limited-run resort-wear collections are made in Bail and India, using the skill of artisans, with a focus on high-quality and conscious fabrications that will see you through multiple summer seasons. Shop here.
Bianca Spender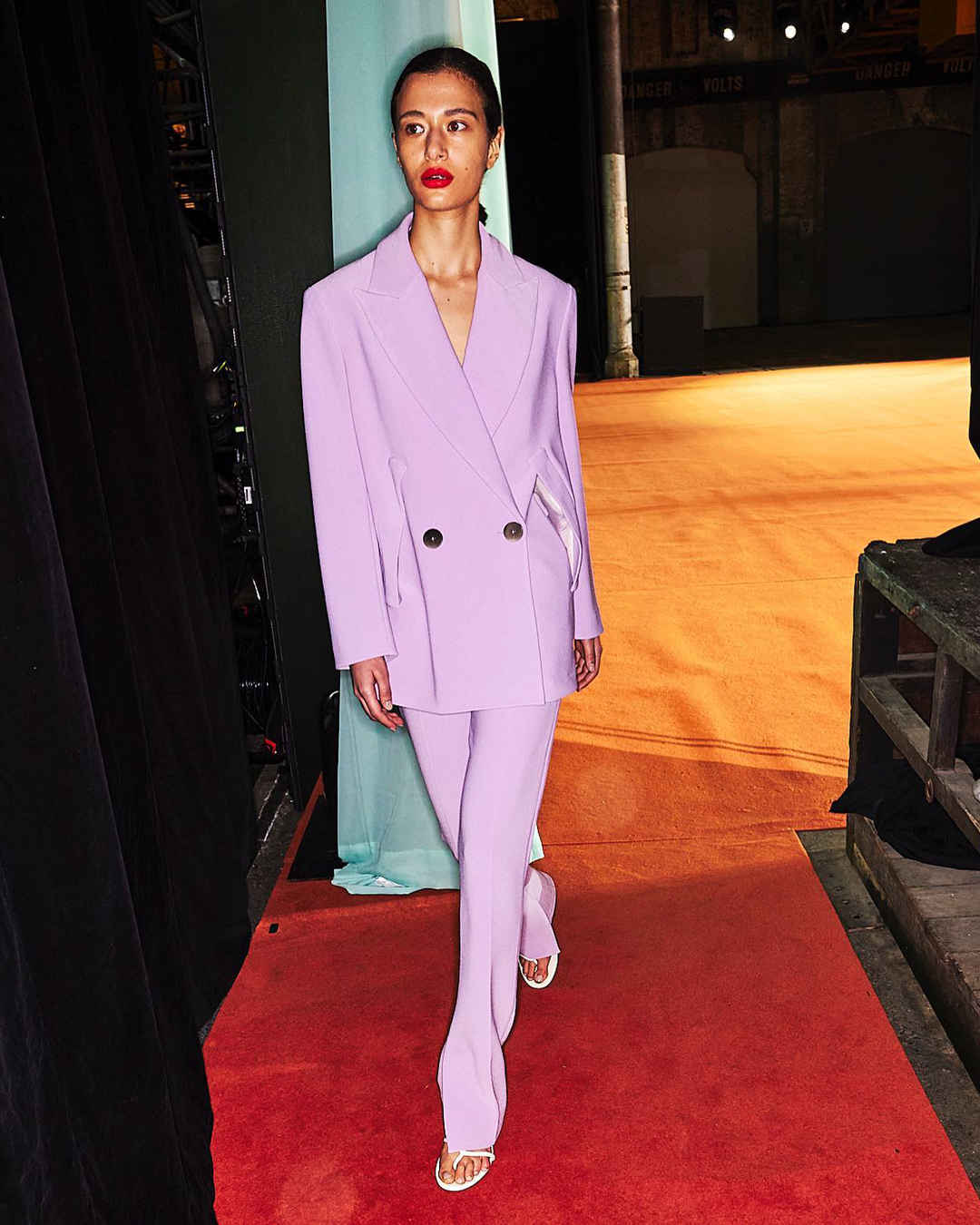 A leading name in Australian fashion for over ten years, Bianca Spender is still creating clothes that women want to wear. Renowned for her flattering cuts and effortless tailoring, every garment in the brand's collection is carefully considered and made to accentuate the female form. Shop here.
Now, check out our favourite Australian swimwear labels.
Image credit: Venroy | Alemais | Emma Mulholland on Holiday, Arnsdorf, Alemais, Sir the Label, Venroy, Dion Lee, Lee Mathews, Aje, Summi Summi, AFENDS, Oroton, Peony, St. Agni, Anna Quan, Bassike, Christopher Esber, Emma Mulholland on Holiday, Beare Park, Double Rainbouu, Matteau, Silk Laundry, Zimmermann, DISSH, ESSE Studios, Camilla and Marc, E Nolan, Alice McCall, Posse, Bianca Spender
Editor's note: Urban List editors independently select and write about stuff we love and think you'll like too. Urban List has affiliate partnerships, so we get revenue from your purchase.