Innovation throughout the fashion and beauty industry is at an all-time high this year with brands waking up to a new age of inclusivity. While about one billion people in the entire world are differently-abled, industries have a long way to go when it comes to creating accessible products for all kinds of people and needs.
Thankfully, there's a number of innovative brands at the forefront of this field (and we say it's about damn time too), changing the game and making adaptive clothing, beauty, footwear and a whole heap more obtainable, And the best part is, they're pretty fly too.
Check out all the best adaptive brands.
JAM The Label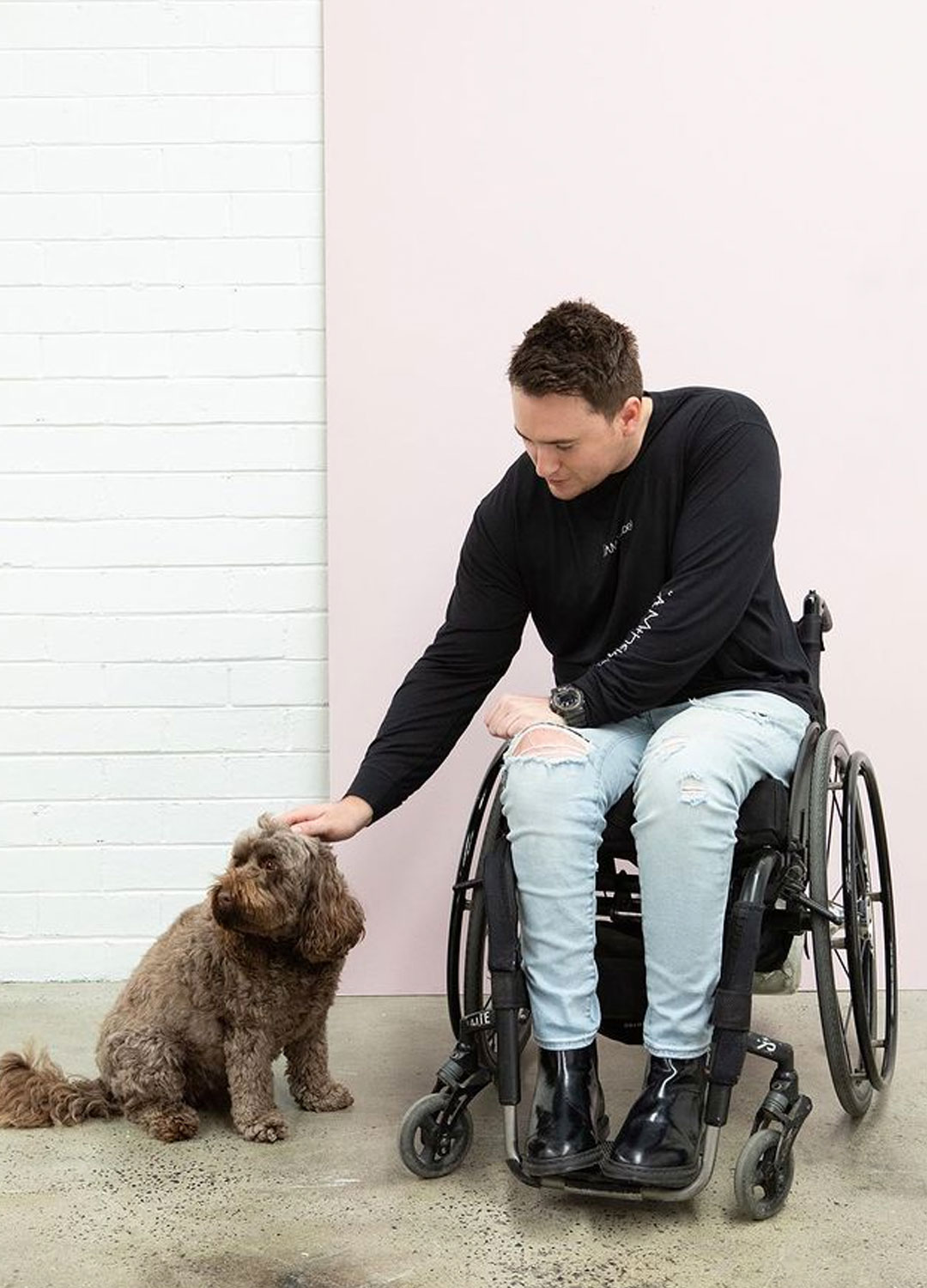 Make way for JAM The Label. Bearing clothing designed for people with a disability, pieces have been designed to include subtle additions or modifications to allow wearers to put on and take off with ease. You'll find jackets for wheelchair users with fully zippable sleeves and sides, with velcro wrists and no tags (which means no frustration from any itching). There's also bamboo tops (which are hypoallergnic, moisture wicking and anti-bacterial), linen shirts with magnetic closures and super stretchy high-waist pants.
Christina Stephens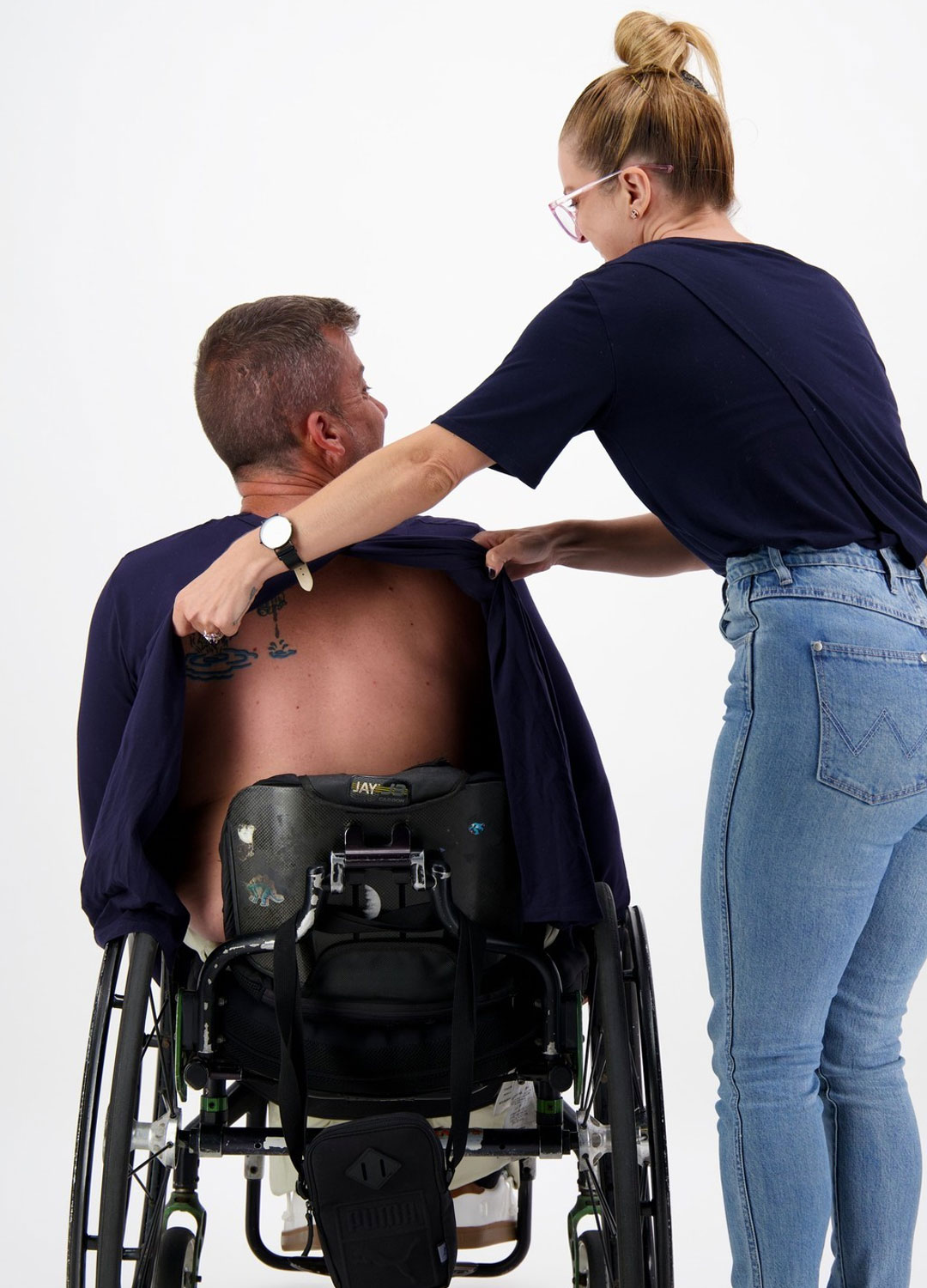 We mean, if there's a local brand making waves in fashion' it's Christina Stephens. With pieces tested by real people and clothes all created for freedom of movement and expression, these minimalist designs are championed by a staple 'open back', providing anyone living with movement, mobility, dexterity restrictions and reduced vision an epic option for assisted or unassisted dressing.
Nike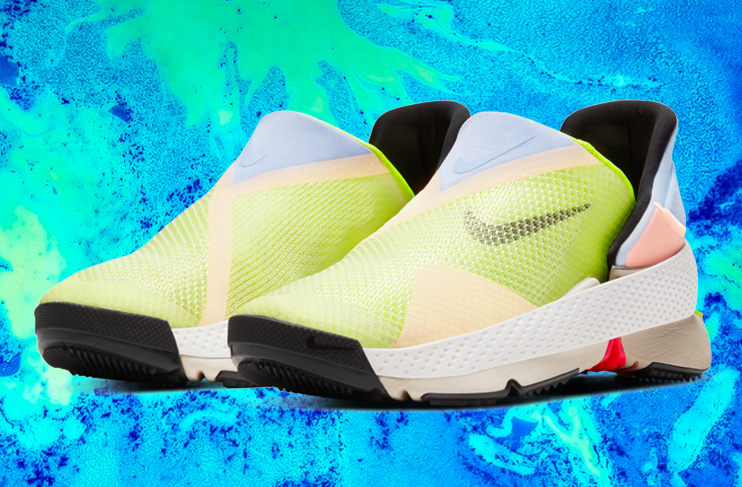 One of the most adaptive footwear brands has to be Nike's GO FlyEase. This hands-free shoe is completely intuitive, easy to put on and easy to take off, not to mention comes in several sick colourways (the white, Celestine blue and volt is a big vibe). At the helm of this shoe's smooth motion is a patent-pending bi-stable hinge that helps the shoe secure itself in open and closed states. At the moment, Nike GO FlyEase is available for select Nike members only but fear not, there are plans to make it more broadly available this year.
XES Products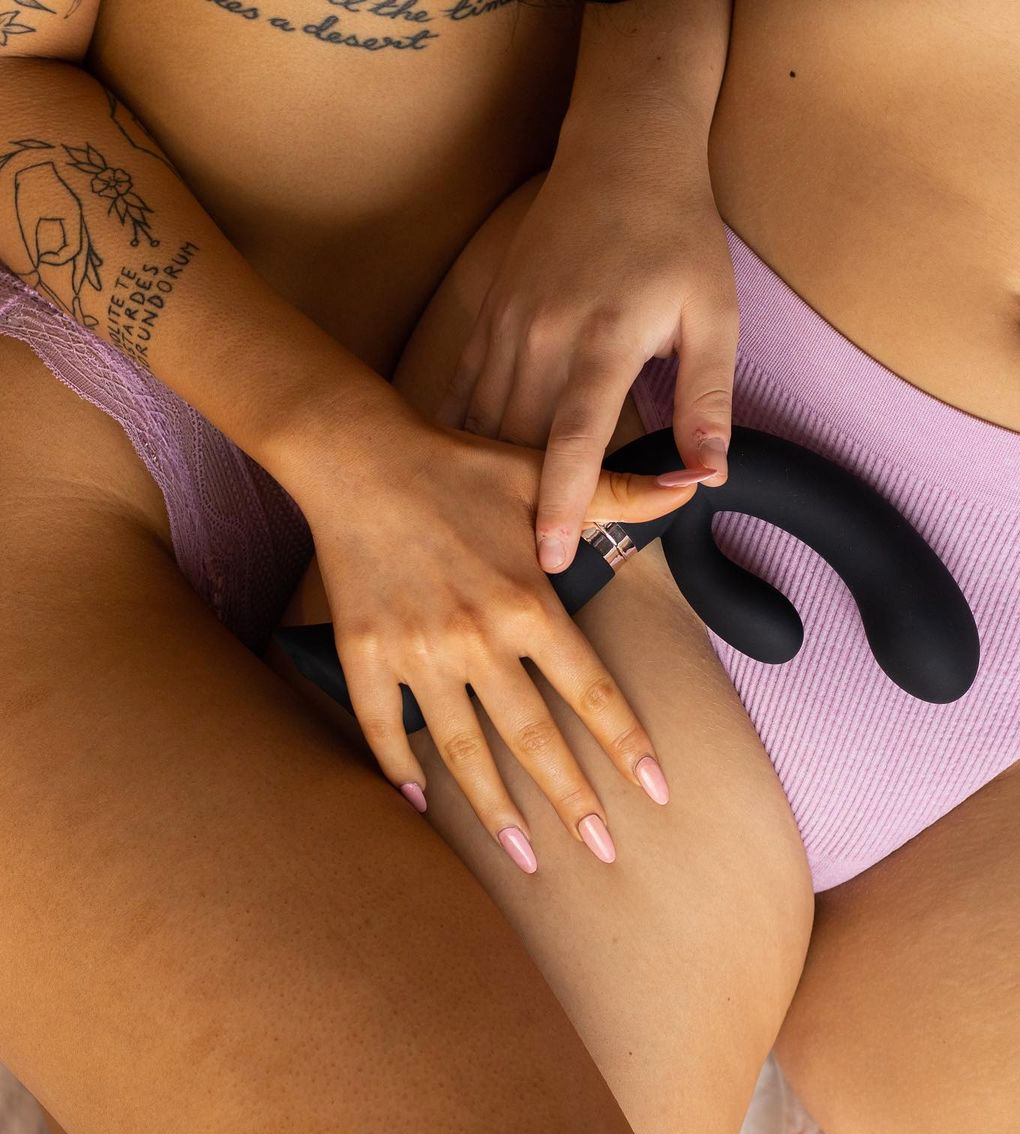 In the bedroom, the brand we're most excited to see take off is XES Products. Having launched in 2020, this online sex toy store sports a mammoth focus on providing accessible products for people with varying abilities and health conditions. Founded by Gabriel Volchek and Isabella Burstin, XES is all about empowering everyone, regardless of their physical, cognitive and sexual abilities or conditions. Both have a savvy background in rehabilitation and occupational therapy, advocating sexual wellbeing, empowerment, accessibility, inclusivity and of course, all things pleasure.
The online store lets you modify your site search based on your needs ie. the hands-free toys are a great time for anyone with limited hand function or cerebral palsy. These epic toys also cater to anyone with vaginal dryness, vaginismus, endometriosis and a whole heap more.
Humanrace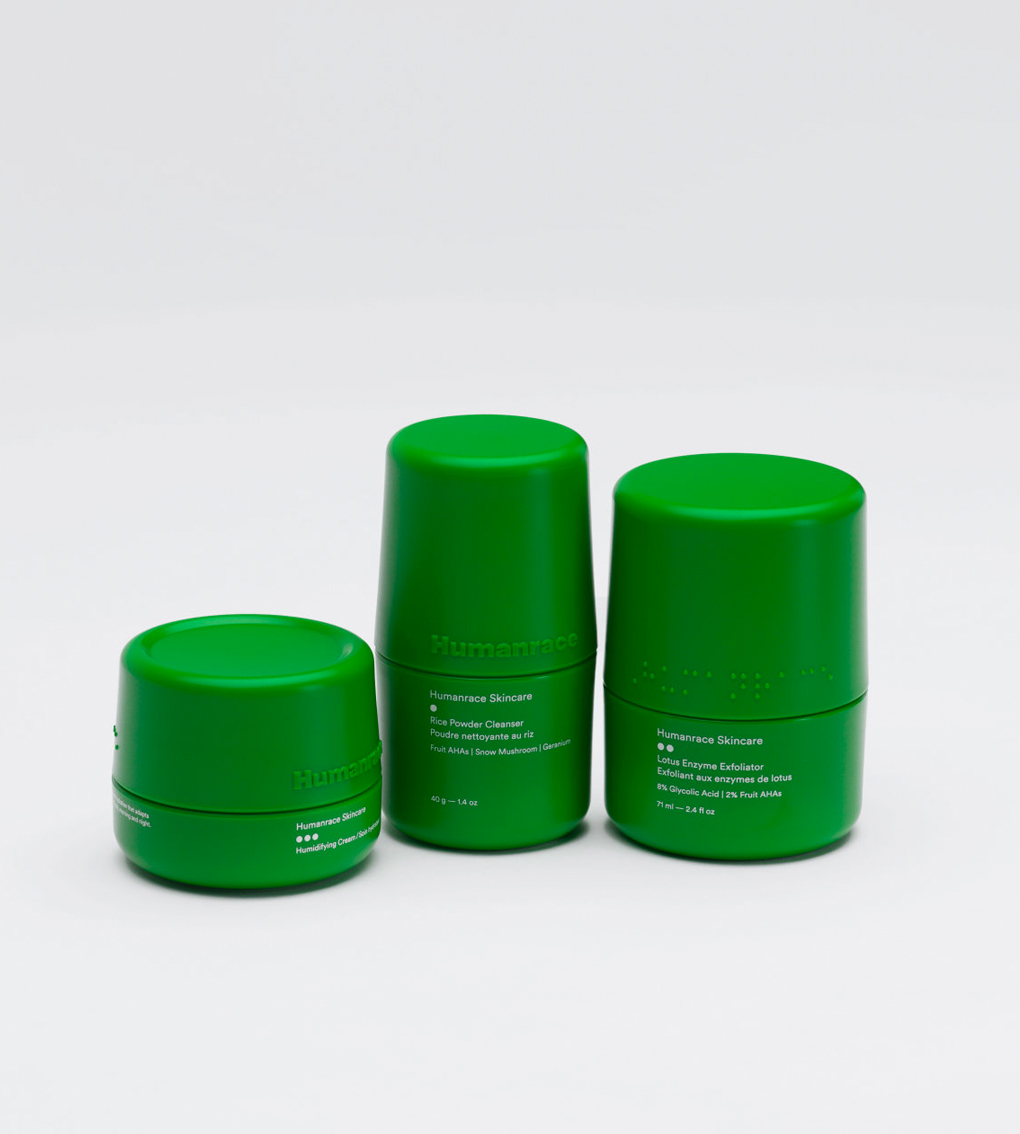 As one of the biggest new brands of the year, Pharrel Williams' adaptive skincare range has already rocked the beauty world. The gender-neutral line, called Humanrace, includes products like a rice powder cleanser, a humidifying cream and a lotus enzyme exfoliator which are all cruelty-free, vegan, fragrance-free, micro-tear safe and have been dermatologically tested. Humanrace also sports reusable packaging and braille lettering of the product names.
Tommy Hilfiger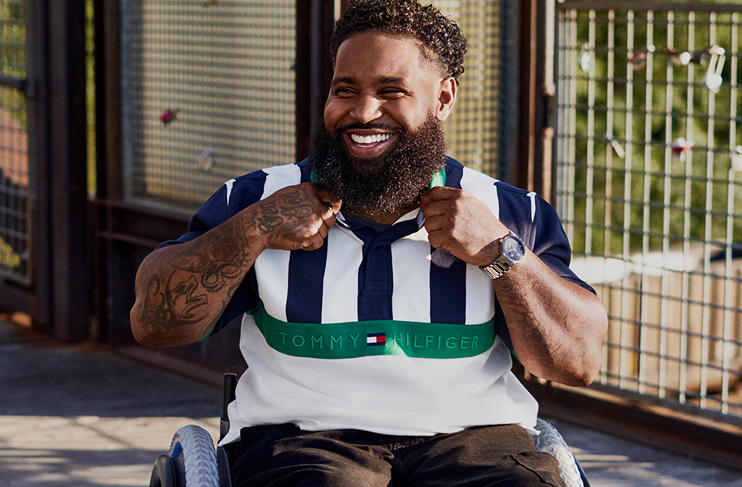 In terms of adaptive clothing, Tommy Hilfiger is where it's at. Dubbed "Tommy Adaptive", this collection features tees, shirts, jackets, pants, skirts, shorts, dresses and leggings with modifications tailored for certain needs. You'll find sneaky port openings, magnetic and velcro fasteners, one-handed zippers and sensory-friendly knits as well.
Slick Chicks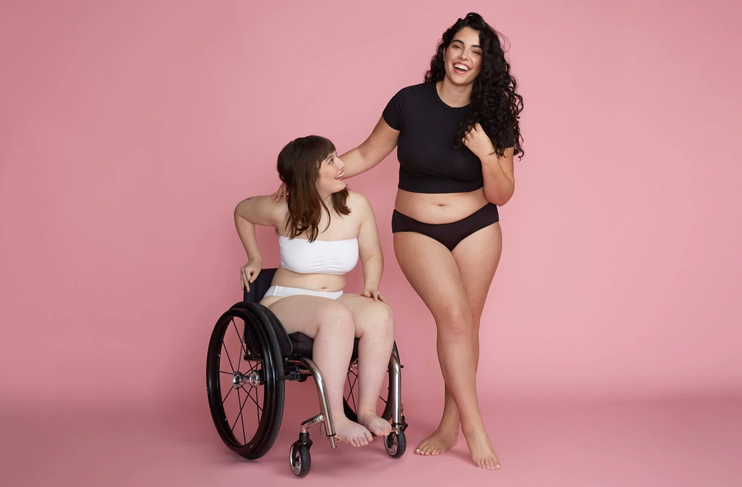 While getting dressed in the morning can play out differently for many, Slick Chicks is an adaptive brand making underwear more comfortable and accessible when your 6am alarm goes off. Featuring a patented side-fastening design, these undies are made to be easily put on whether you're sitting, standing or laying down. These bad boys also contain the perfect amount of stretch which means when you move, they move with you too. Slick Chicks underwear contains moisture-wicking tech (for any sweat-filled days or accidental bladder leaks) and an anti-microbial finish that helps to side-step odour and any bacteria-related skin infections that might be itchy or irritating.
Now check out Levi's epic Pride range.
Image credit: Nike, XES Products, Humanrace, Tommy Hilfiger, Slick Chicks
Editor's note: Urban List editors independently select and write about stuff we love and think you'll like too. Urban List has affiliate partnerships, so we get revenue from your purchase.