If the idea of pulling up your bootstraps and loading your life onto your back sparks joy, you'll be glad to know there's limitless well-maintained hikes and walking trails around Australia to explore. Whether you're a social walker that likes a day trip somewhere scenic, or take your hiking a little more seriously, there are plenty of routes to suit every experience level. So dig out the CamelBak you bought in 2001, invest in some super tough band aids, and drop your adventure pin on any of these 10 hikes and walks in Oz.
The Overland Track
Tasmania
An Aussie favourite to explore the Tasmanian highlands, the Overland Track will have you wandering the best of scenic Cradle Mountain for around seven to eight days. This world-renowned hike sets the scene (after scene, after scene) for an incredible 74-ish-km journey and is accessible to hikers with a medium experience level. One for the bucket list, the hike is best enjoyed with some decent planning behind it, as hikers have to book their trip well in advance and are limited to one direction in the warmer season (November to May). While you might have to do a little planning, there are wildflowers for days between December and February—your Instafeed can thank us later.
Scenic Rim Trail
Queensland
Scenic in name and scenic in nature, this four-day trek is a hot destination among locals and tourists alike. Wind your way around Mount Tamborine and experience diverse terrain like bushland, rocky scapes and shrubby national parks. Relatively new on the hiking scene, but rich in history, the Scenic Rim Trail explores the best of Main Range National Park, and prehistoric Gondwana Rainforests—no wonder it hiked its way to be the only official 'Great Walk of Australia' in the Sunshine State.
Sydney Harbour Walk
NSW
If you ever thought you'd experienced all Sydney has to offer, you're wrong. They've gone and opened a brand spanking new 80km walking trail of major milestones from Bondi to Manly. Hop, skip and hike your way through historical points in one massive coastal trail, experiencing highlights of First Nation's people, the First Fleet, Sydney Opera House and the beloved bridge. The best part? You can do it in one doozey of a hike, or break this bad boy into manageable, day-walker size portions. Nothing like an easily digestible inner-city adventure.
Kings Canyon
Northern Territory
Red, red wine diiiiiirt. Hold onto your Akubra, lace up your Timberlands and head to Kings Canyon in the Northern Territory for a beginner friendly, back-to-basics Australian hike. See everything this sunburnt country has on offer with a 6km circuit outlining Kings Canyon and venturing through the 'Garden of Eden', a sacred watering hole of the local Luritja people. Most recommend venturing out to Kings Canyon at sunrise or sunset to bask in the changing light, but it's also super freaking hot during the day so this is a two-birds, one-stone approach to not melting before you make it back to base camp.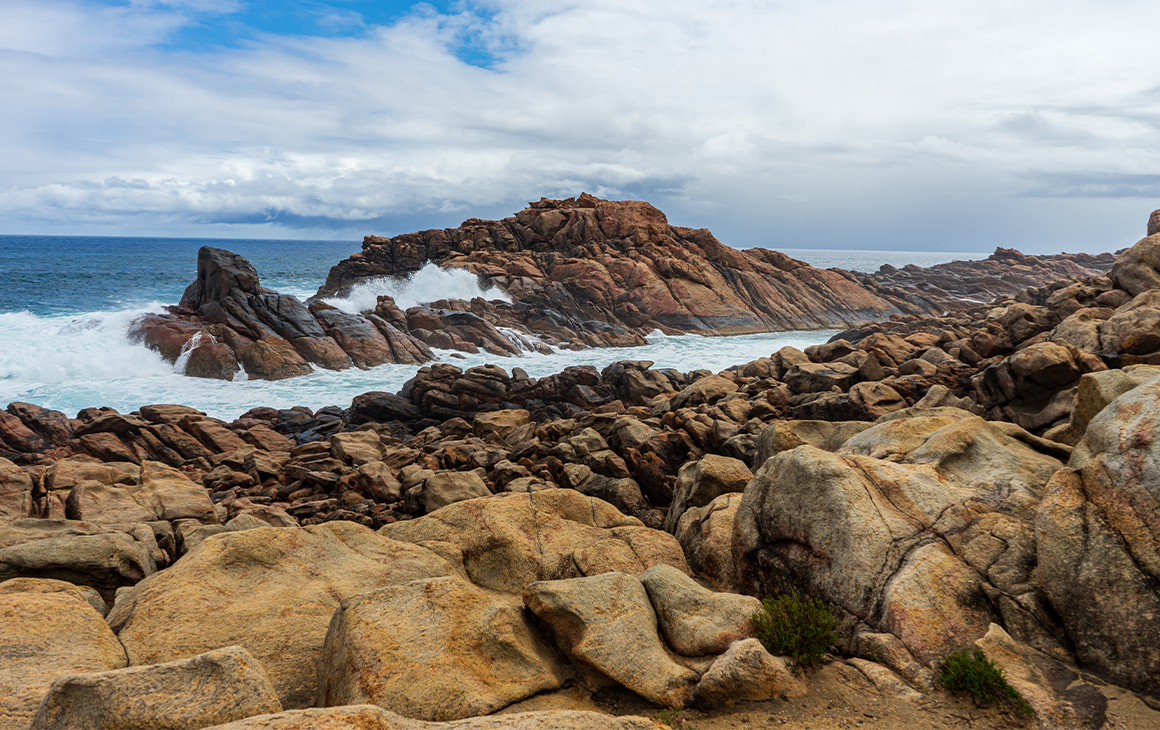 Cape to Cape Walk
Western Australia
You've heard about sea to shining sea, now hear about Cape to shining Cape with this 8 (roughly) day adventure through Western Australia. It might be a long one, coming in at around 135km, but it's a relatively easy walk for budding newbies and a great place to start if you're exploring the far side of Oz. Journey from Cape Naturaliste to Cape Leeuwin and rest your head at four different dedicated camp grounds along the way. There's nothing quite like the West Australian coastline or sunset, so not much beats exploring it by foot over a week-long hike.
Fraser Island Great Walk
Queensland
Ah Queensland… walking one day, still walking the next. If you're itching to explore everything the East Coast has on offer, Fraser Island is the place to start, with its pristine waters, stretches of sands and this easy 5-7 day hike along the Fraser coastline. After a quick trip across the waters from Rainbow Beach or Hervey Bay, start your 90km journey with a small group of people you can comfortably hang out with for a week (no mobile service, a few dingos, security in numbers). This popular tourist attraction will have you winding your way through some of Fraser Island's best natural features.
Freycinet Experience Walk
Tasmania
If a quick Google image search is enough to have you packing your bags and heading south, then typing Freycinet into your search bar is a good place to get started. Spend four days exploring Tassie highlights like Coles Bay, Freycinet Peninsula, Mt Mary and Saltwater Lagoon. This moderate walk is just shy of a week and offers a little something special for every adventurer, with trail options from easy to difficult depending on your skill level.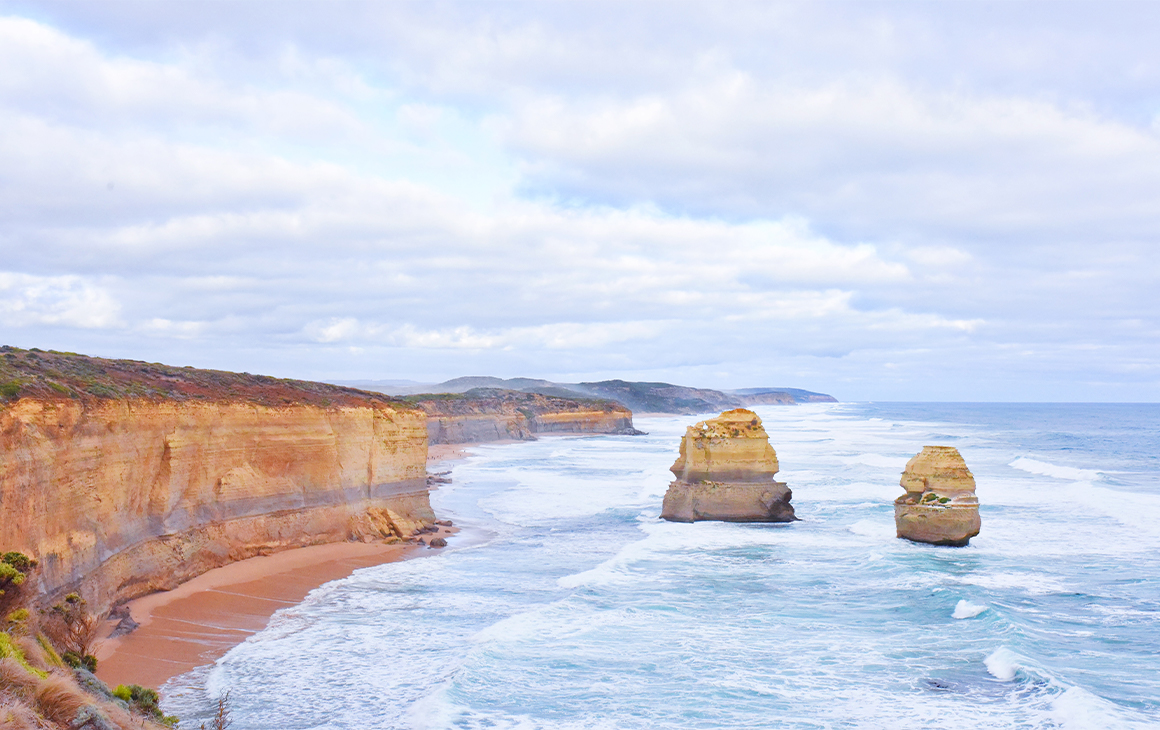 Great Ocean Walk
Victoria
104km of famous Australian coastline? Tick. Post-card worthy tourist destinations along the way? Tick. A hike that has differing difficulty levels so every can enjoy Australia's rugged beauty without breaking an ankle? Tick tick tick. The Great Ocean Walk, a few hundred kilometres south of Melbourne, offers up the opportunity to explore some of our country's finest landscapes by foot. Walk from Apollo Bay to Glenample Homestead and check out famous photo hotspots like the Twelve Apostles and Otway National Park. Some parts of the track are a little trickier, and some unpassable around high tide, so be sure to plan ahead before you wander through this famous stretch of Australia.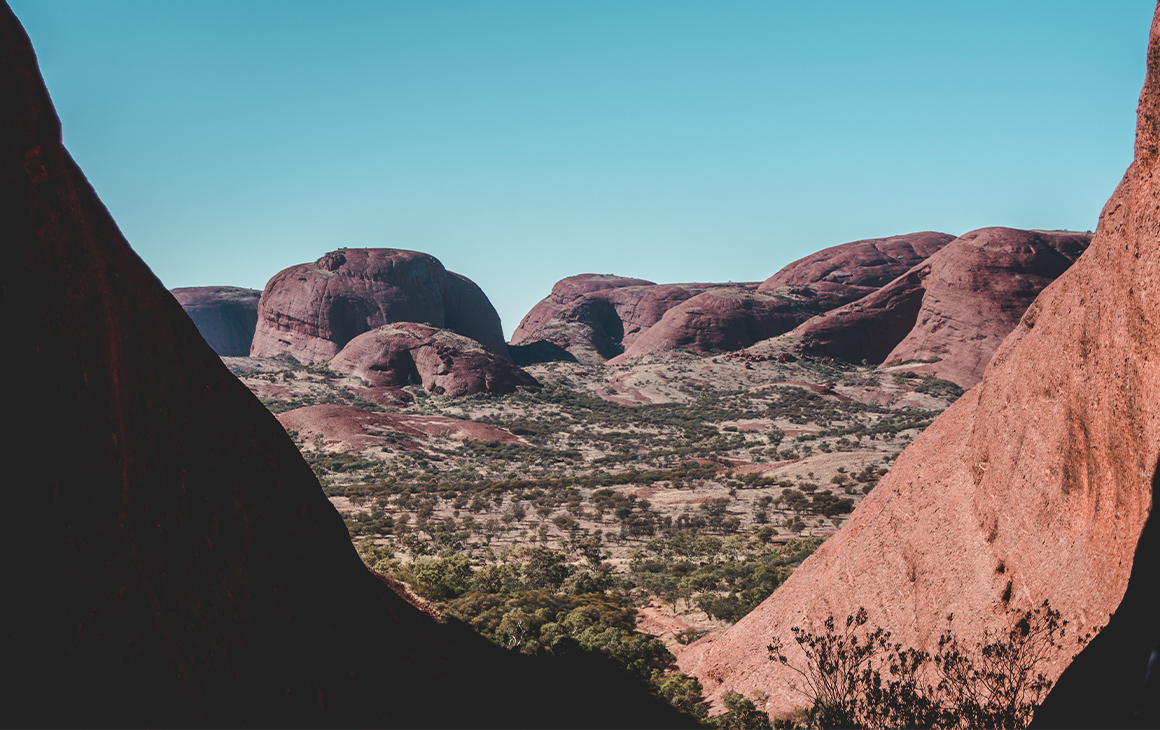 Valley of the Winds
Northern Territory
Soul search your way through Uluru-Kata Tjuta National Park and journey the 8km round trip at Valley of the Winds. It's about a 'medium' on the hiking scale. Follow creek beds and valleys through the 36 awe-inspiring dome shaped rocks and soak in everything the red soil and rugged country has on offer. They weren't kidding about valleys, or winds, so pack your chapstick and make sure your hat's got a chinstrap.
Larapinta Hike
Northern Territory
This is the bonus round. Not for the faint at heart (or the rookie hiker) this is a doozie of an adventure stretching out across 223km from east to west of the Northern Territory. If you're up for the challenge, start your journey at Alice Springs and head across to Mount Sonder, one of the territory's highest mountains. It follows ranges, peaks, a ridge line and national parks, and is famous for interactions with Aussie critters like snakes, spiders, birds and the odd sneaky dingo. For seasoned hikers, with even more seasoned hiking shoes.
Prefer to get your wellness on with a long hot soak? Check out Australia's best wellness retreats here.
Image credit: Natallia Safona, Eriksson Luo, Tim Sheppard, Philippe Wuyts, Karl Jk Hedin, Tourism Australia, Discover Tasmania