While decorating and designing your home can be genuinely joyful, sourcing the perfect furniture pieces to outlast wear and tear and the changing style trends of years to come can be an overwhelming task.
To mitigate this overwhelm, we personally like to take our time, compare pieces, source inspiration and get a solid understanding of what items are actually available on the market. All of which makes shopping for furniture online a no-brainer in our books. But where do you find the best online furniture stores to start this process?
That's where we come in. We've done the (initial) heavy lifting for you and compiled a list of the best online furniture stores to shop in Australia. From boutique and highly curated brands to iconic and established retailers and affordable alternatives to flat-pack furniture, keep reading below for our complete list.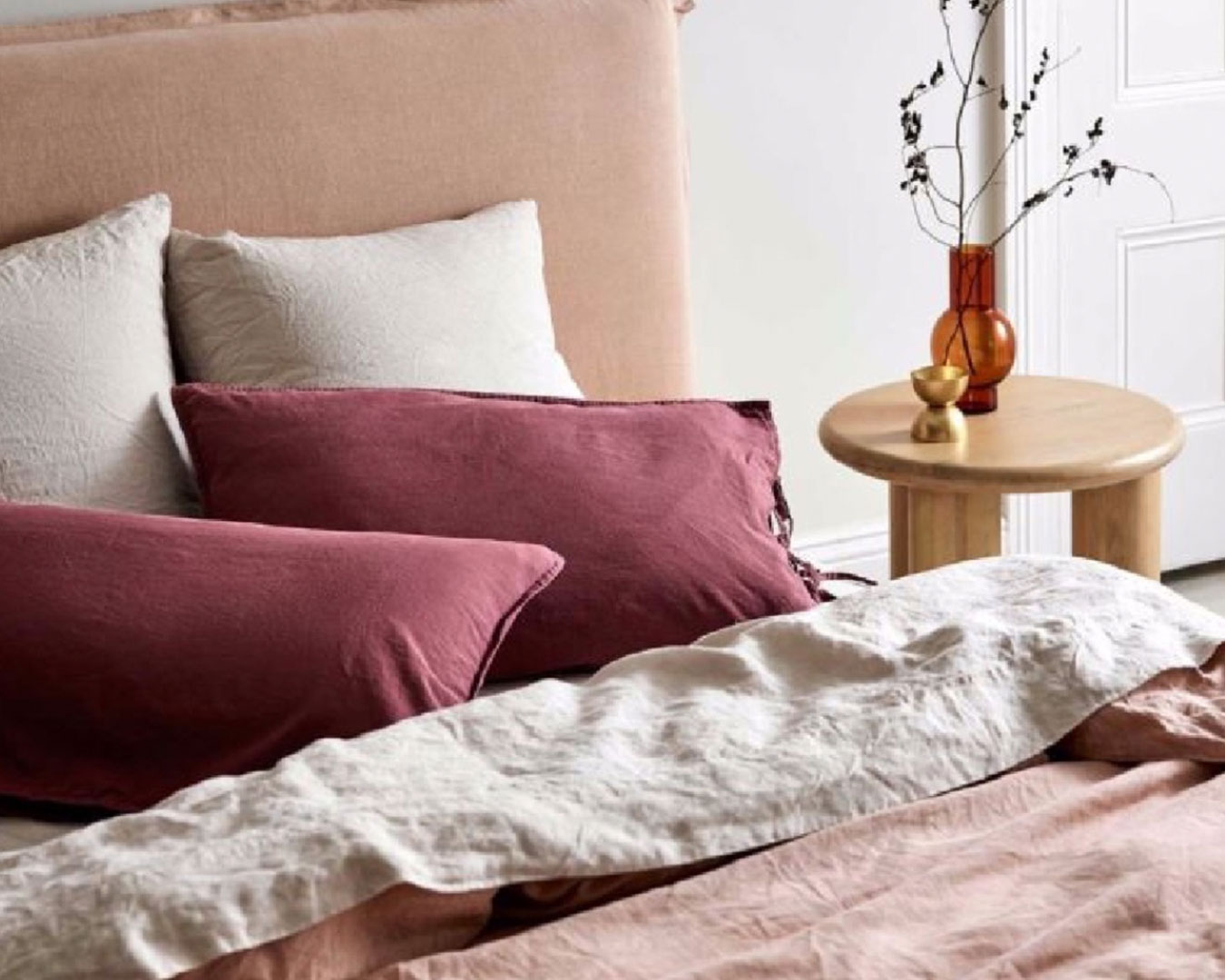 Established by Tracie Ellis in 2000, Aura has become a premier destination for interiors throughout Australia. Riding the perfect line between contemporary, traditional and Scandinavian design, the online store stocks a curated collection of furniture items from renowned brands such as Globe West and Normann Copenhagen. Shop here.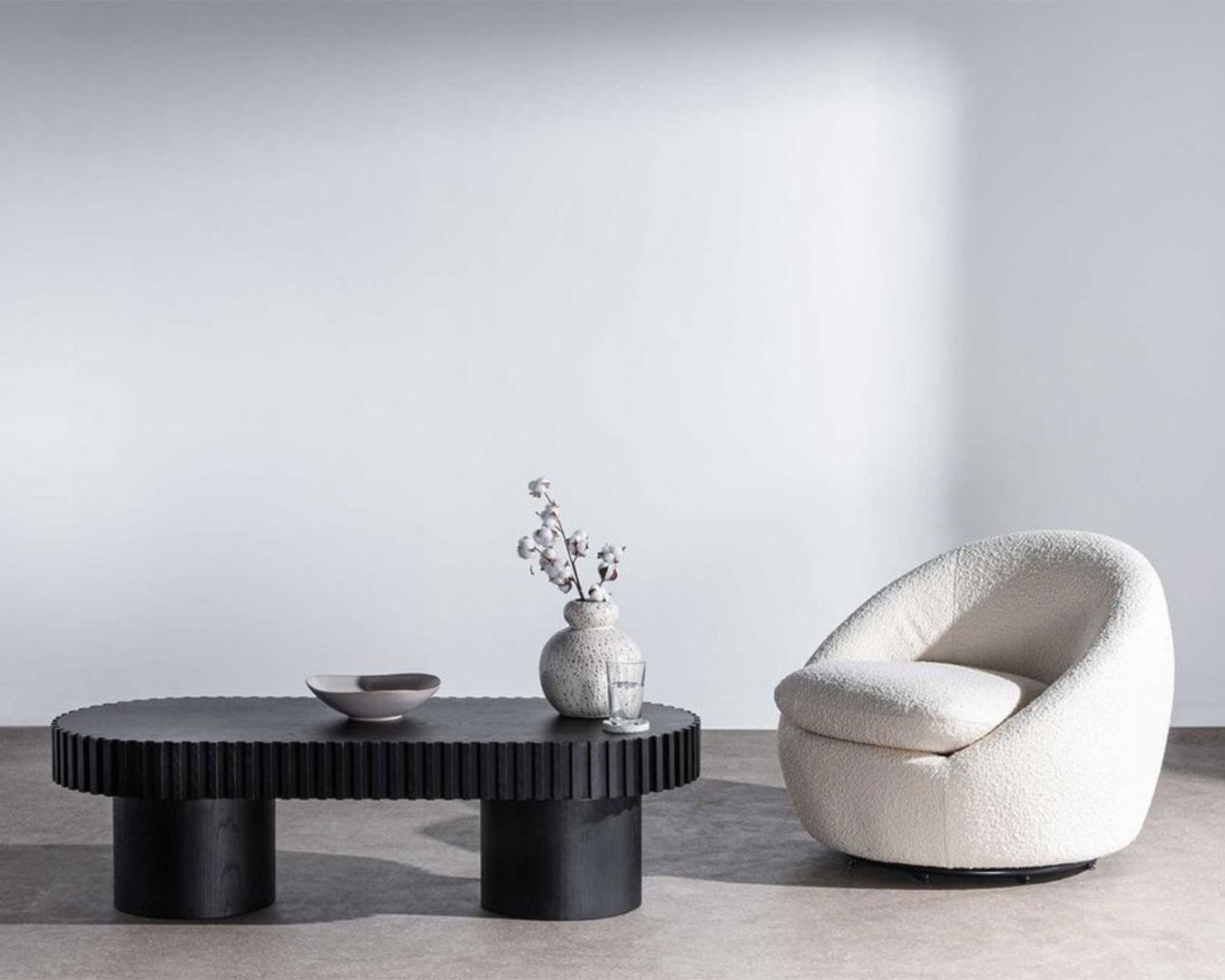 The unofficial shopping destination for designer-style furniture at non-designer prices, Interior Secrets has been fueling our love for interiors since it opened in 2009. Promising to deliver beautifully designed and quality pieces at an honest price tag, the brand has endless styles to shop to suit every type of space, project or room. Shop here.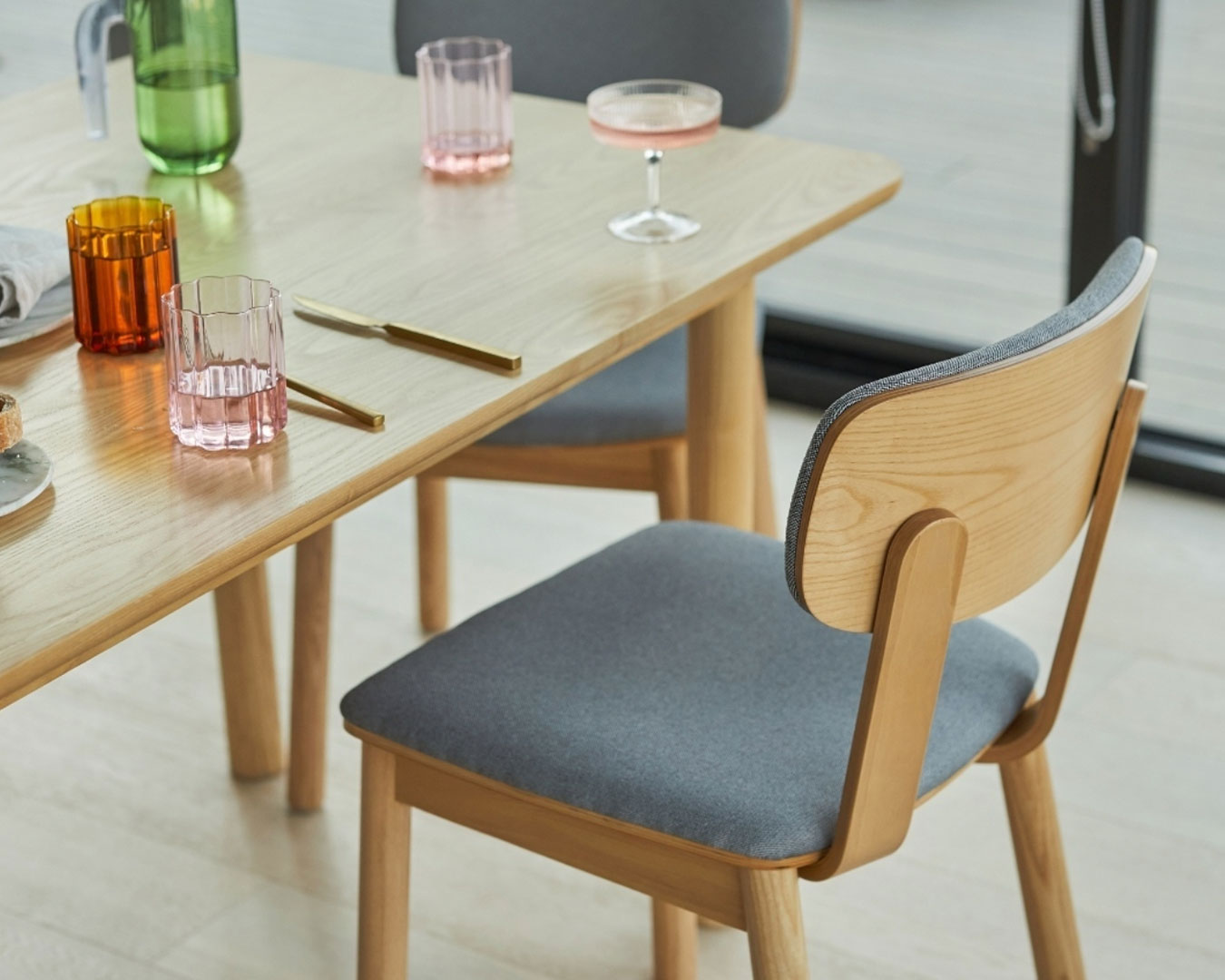 Created with the dream to simplify purchasing furniture, Eva set out to change how we shop for our homes. With a focus on simple and practical pieces, all designed to fit together for a curated aesthetic, Eva is the perfect choice if you're feeling overwhelmed with design decisions or furniture purchases. The brand also offers speedy delivery options, making it a great alternative to buying traditional flat packs when you're operating on a tight timeline. Shop here.
Fed up with limited options for well-designed furniture that didn't come with a premium price tag, founder Derek Kerr set out to create a brand that changed the rules, making great furniture and design more accessible by omitting unnecessary costs. Thus, Lounge Lovers was born, bringing its refreshing take on great-looking furniture at exceptional value to the Australian furniture market. Shop here.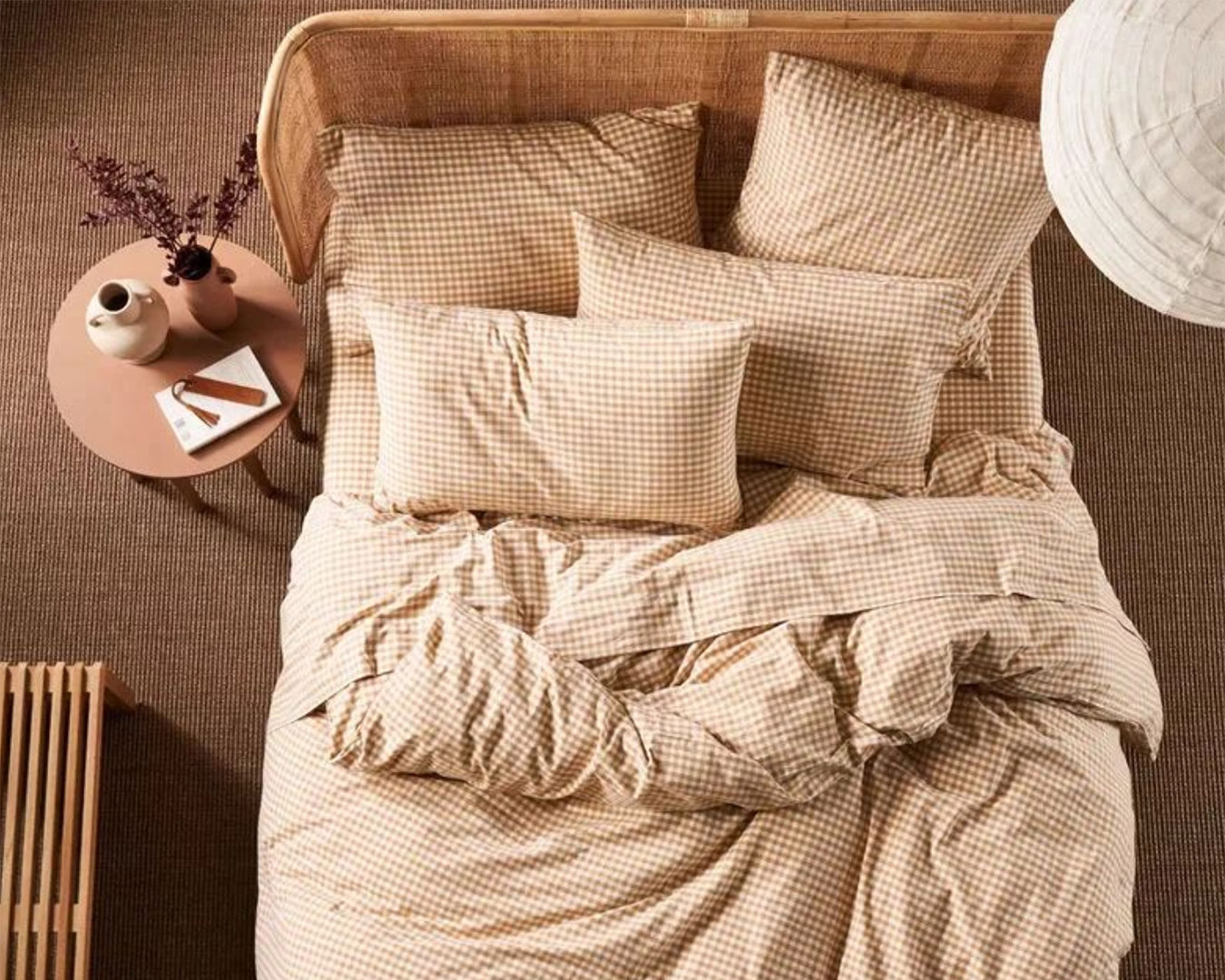 An encyclopaedia of products, Zanui is a go-to destination for sourcing furniture products when you need everything at your fingertips. With over 120,000 products available, the retailer's expansive range of products has something for everyone, covering a wide range of design styles and prices. Whether you're looking for the perfect WFH desk, need to upgrade your bed frame or are furnishing your place from scratch, Zanui will make your shopping process that much easier. Shop here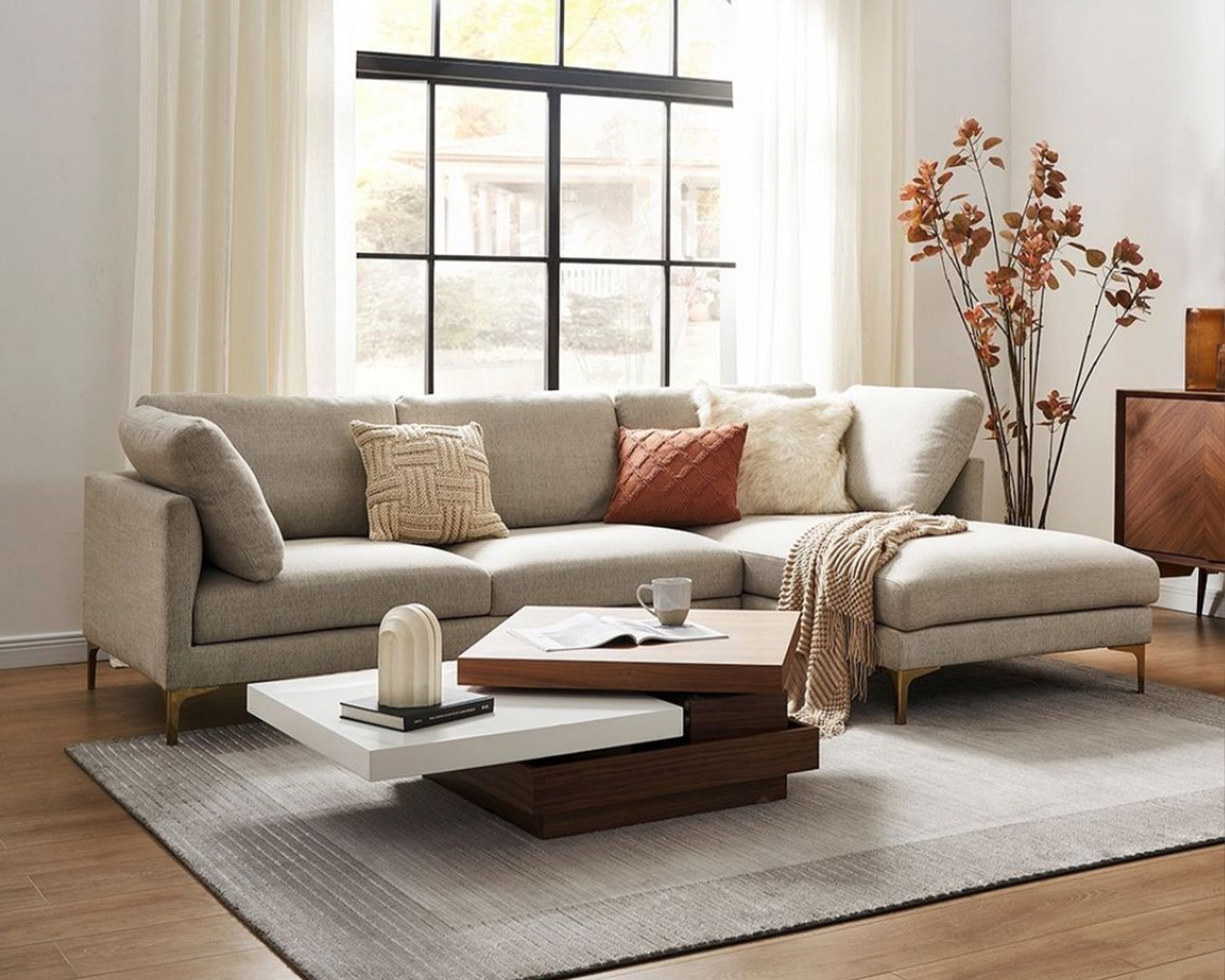 An online-only furniture destination, Castlery is the perfect place to shop if you're looking for modern, on-trend and mid-century-inspired furniture pieces in one easy-to-shop place. Its regularly updated collections and pre-styled inspiration rooms will give you endless ideas for how to design a space you'll love for years to come. Shop here.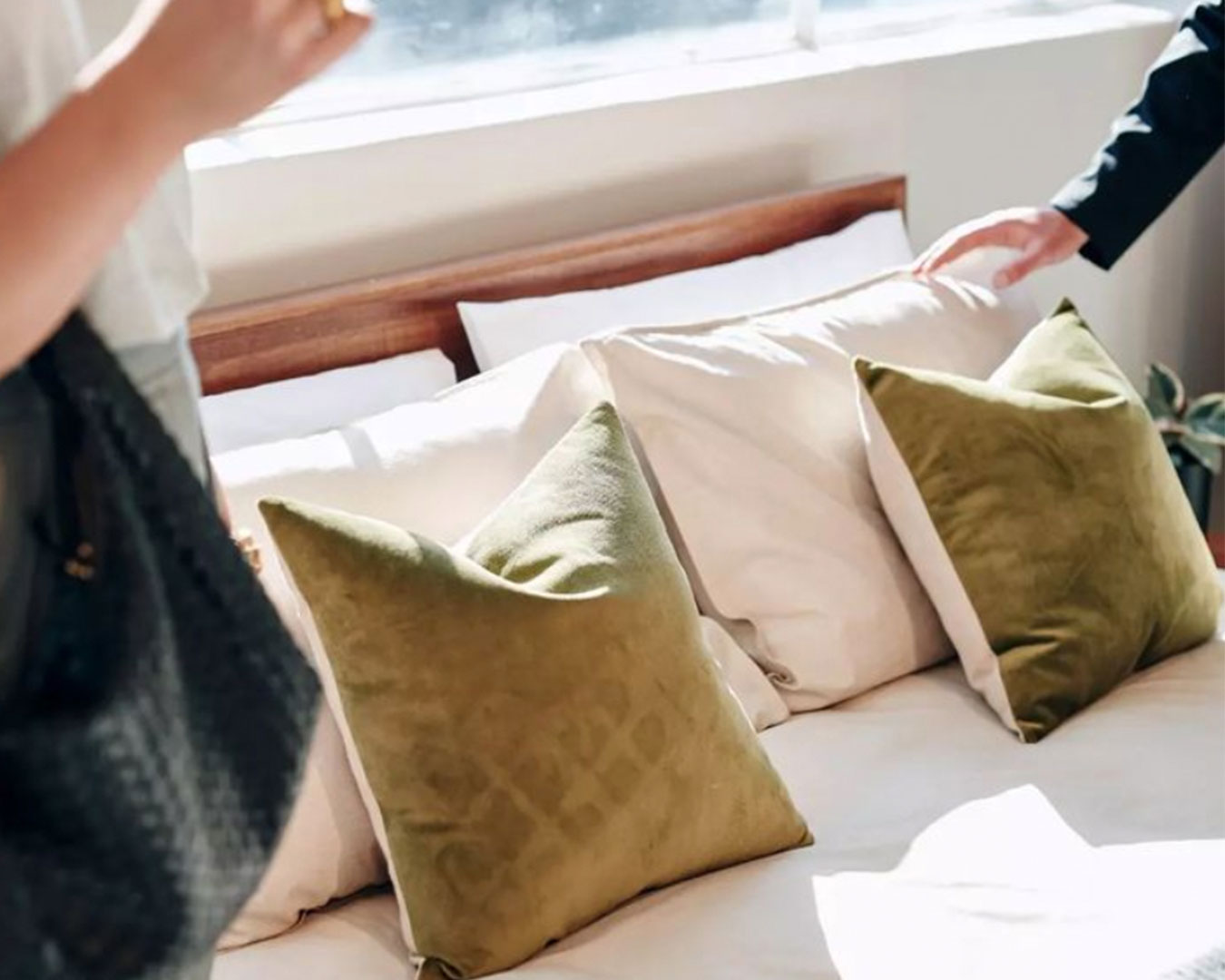 Founded on the belief that great furniture should be available at an affordable price, Brosa works with an in-house team, rather than importers and wholesalers, to design and create functional, practical and stylish furniture at a great price. As a result, there's something to suit every space and home aesthetic with various furniture pieces, ranging from couches to beds and everything in between. The site also offers a 'Quick Ship' category that includes over 1500 ready-to-ship items, so you don't need to wait to design your dream space. Shop here.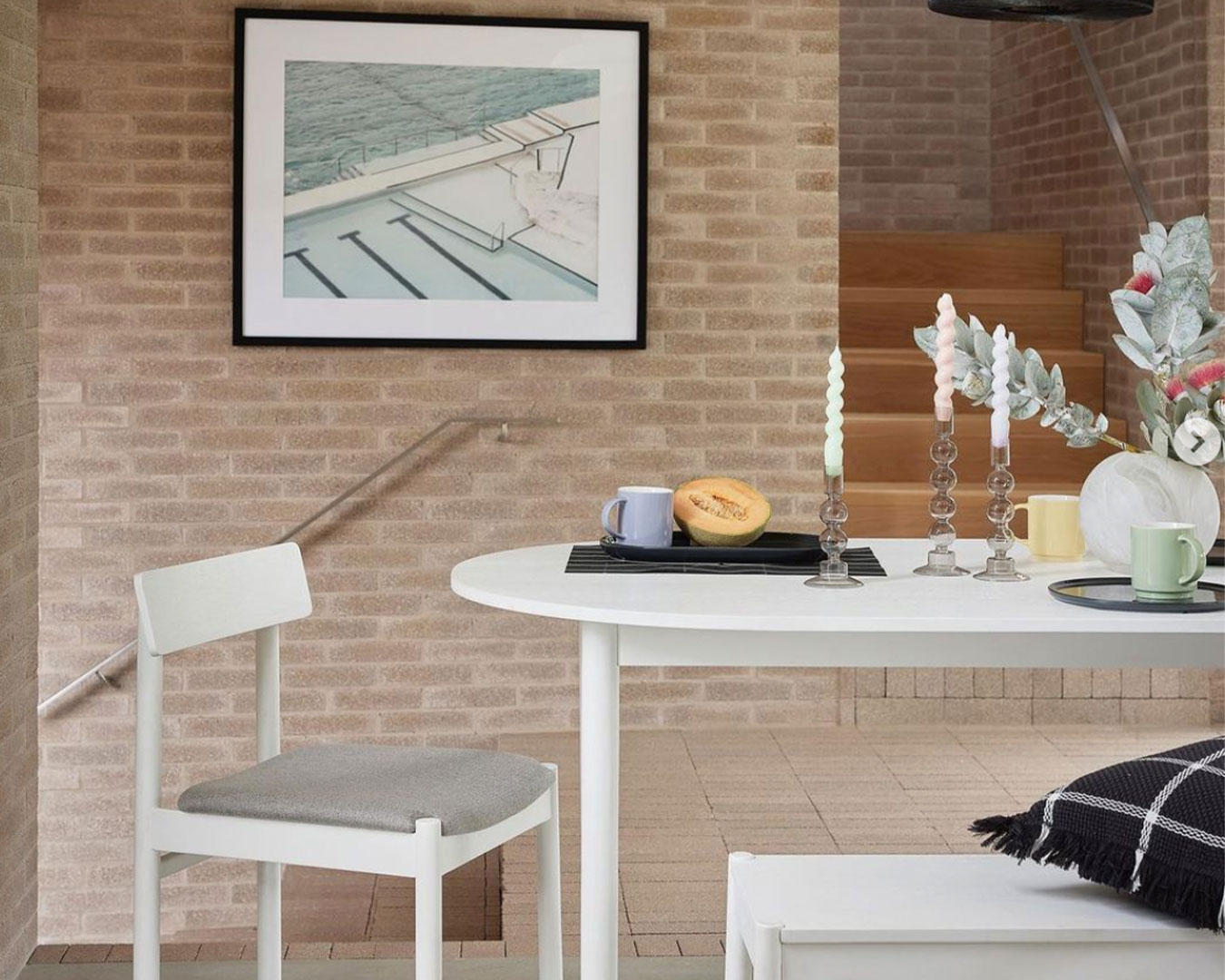 Whether you need a sofa, are furnishing a new space or need something small to finish a room, Freedom has been a staple in Australian homes since 1981. Aiming to inspire Australians to express their interior style, the wide range of products available will ensure you can always find something to suit your tastes, lifestyle and budget. Their range of furniture is carefully chosen for style and function and rigorously tested for durability, so you can be assured you'll love their pieces just as much in years to come as you do today. Shop here.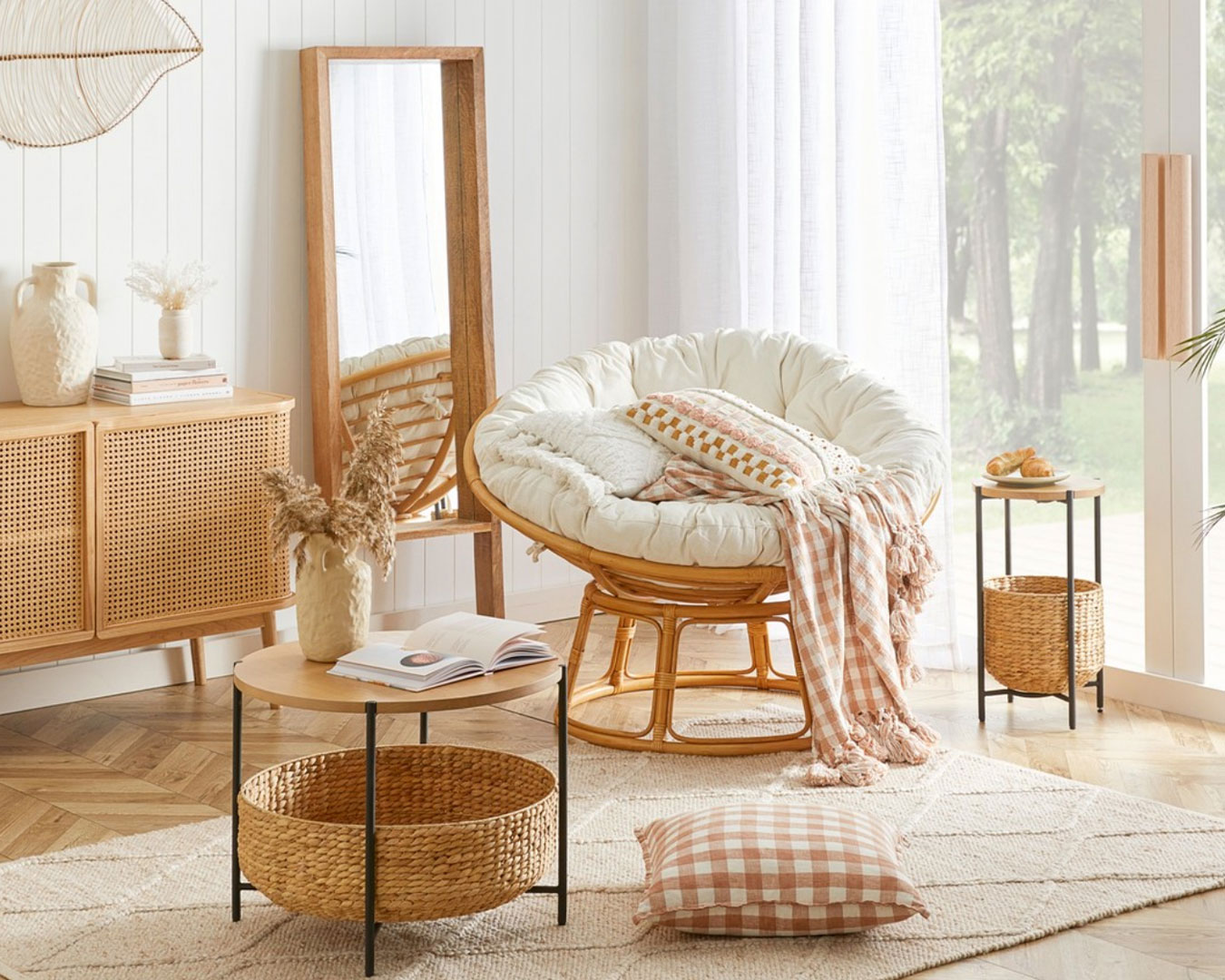 While you're likely already familiar with Adair's homewares offering, you might not know that the brand also has an expertly designed and on-trend range of furniture to complement your home. Designed to suit makeovers both big and small, their in-house range includes everything from desks to children's furniture, storage pieces and armchairs. The brand also regularly collaborates with artists and other designers, such as Mark Tucky, allowing you to get designer-inspired pieces for a fraction of the price. Shop here.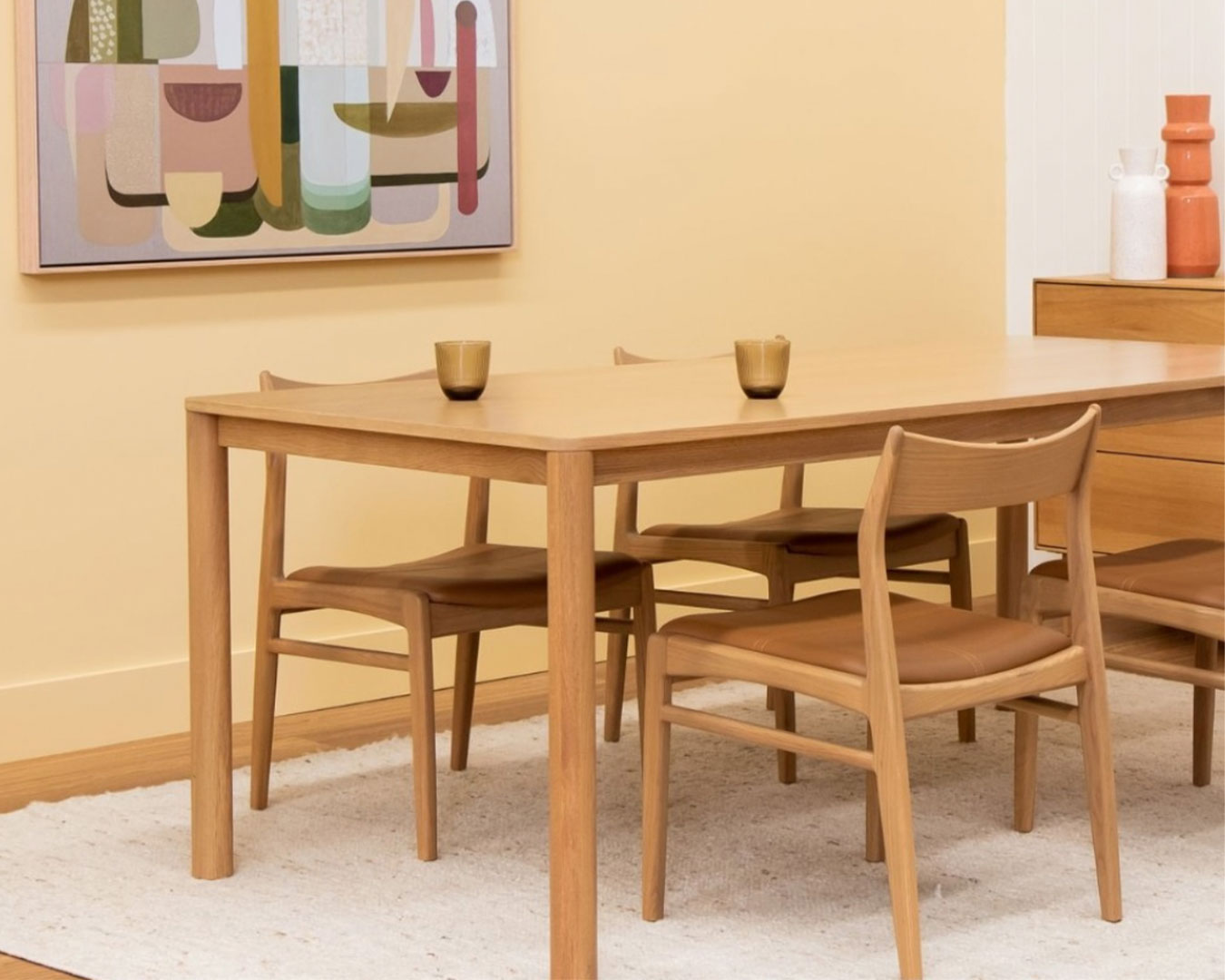 While we all love the thrill of the hunt that comes with tracking down vintage and second-hand pieces, Curated Spaces is here to simplify that process. Their design-minded and keen-eyed teams will do the heavy lifting for you, sourcing a selection of the best vintage furniture from around the world to make your home uniquely yours. Their website also stocks a curated selection of design products by industry peers, so you'll always be able to find a special piece for your home, no matter your style. Shop here.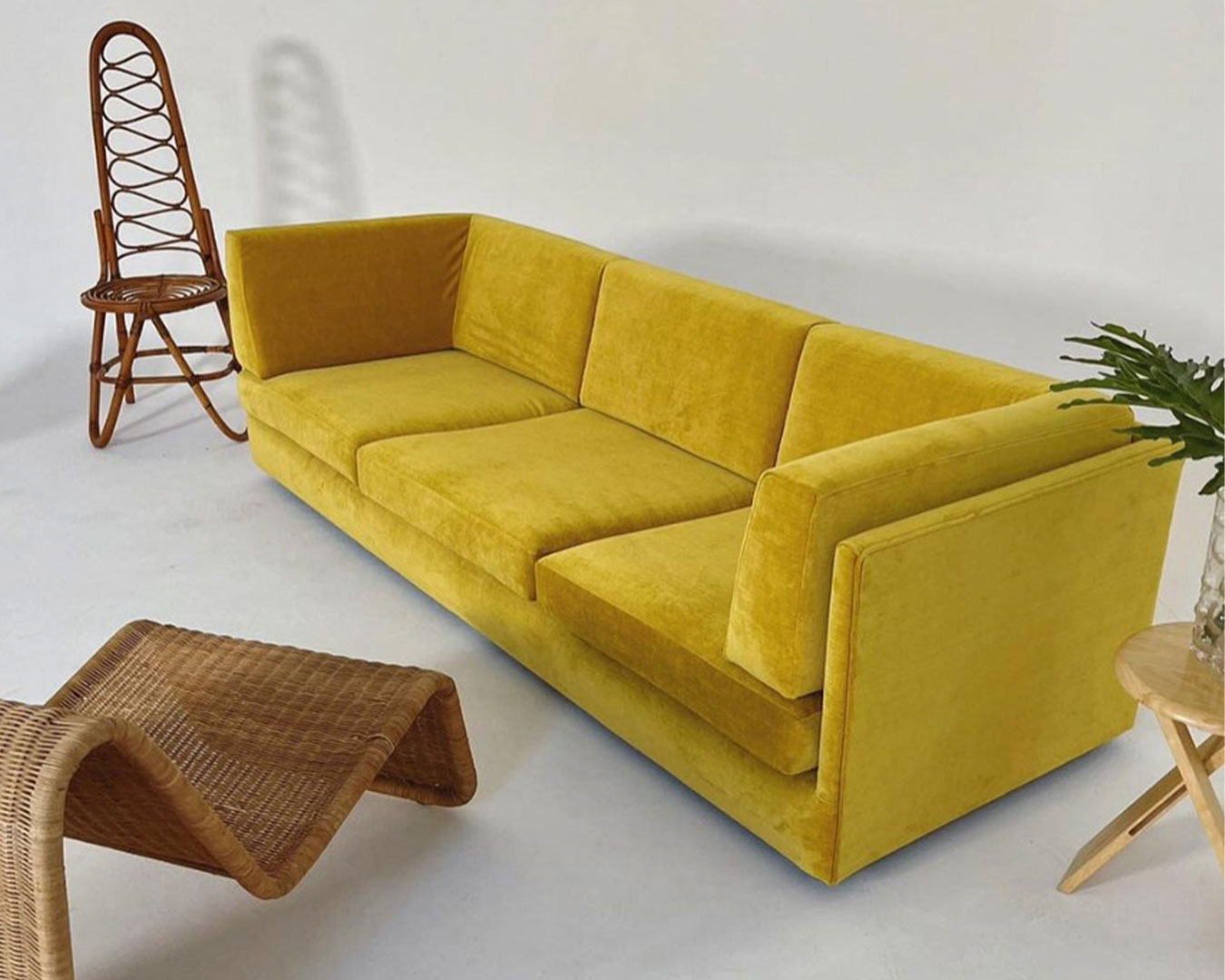 While we all love the thrill of the hunt that comes with tracking down vintage and second-hand pieces, Curated Spaces is here to simplify that process. Their design-minded and keen-eyed teams will do the heavy lifting for you, sourcing a selection of the best vintage furniture from around the world to make your home uniquely yours. Their website also stocks a curated selection of design products by industry peers, so you'll always be able to find a special piece for your home, no matter your style. Shop here.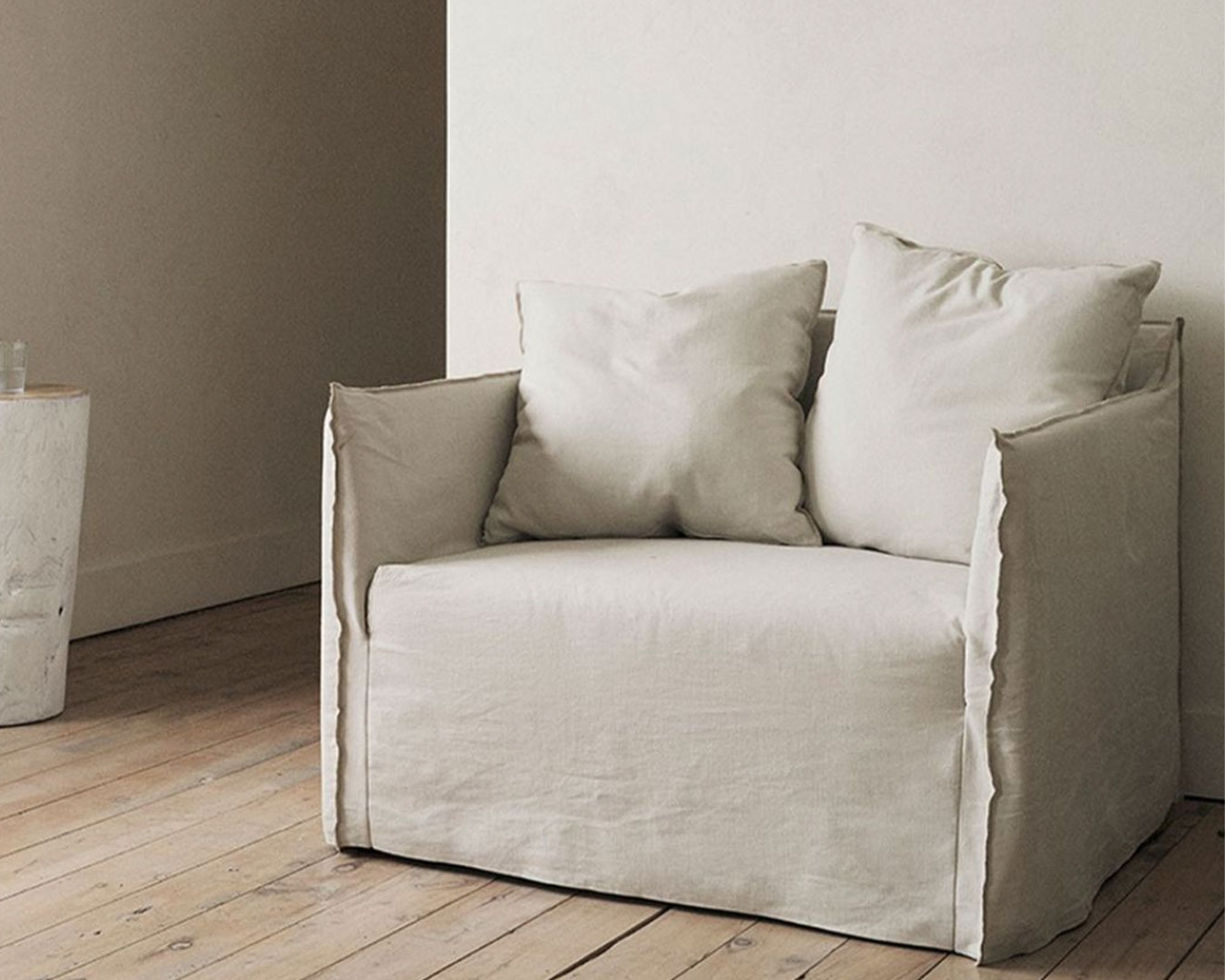 Since its inception in 2005, MCM House has become a mainstay in Australian interior design. Instantly recognisable for its deep linen lounges, the brand's signature style has been carefully crafted to walk the line between contemporary and classic, allowing it to compliment a variety of spaces, styles and accompanying furniture. This cleverly-relaxed aesthetic ensures the brand's pieces work just as well in a coastal setting as they do in an urban warehouse, making the brand the perfect choice for investment pieces. Shop here.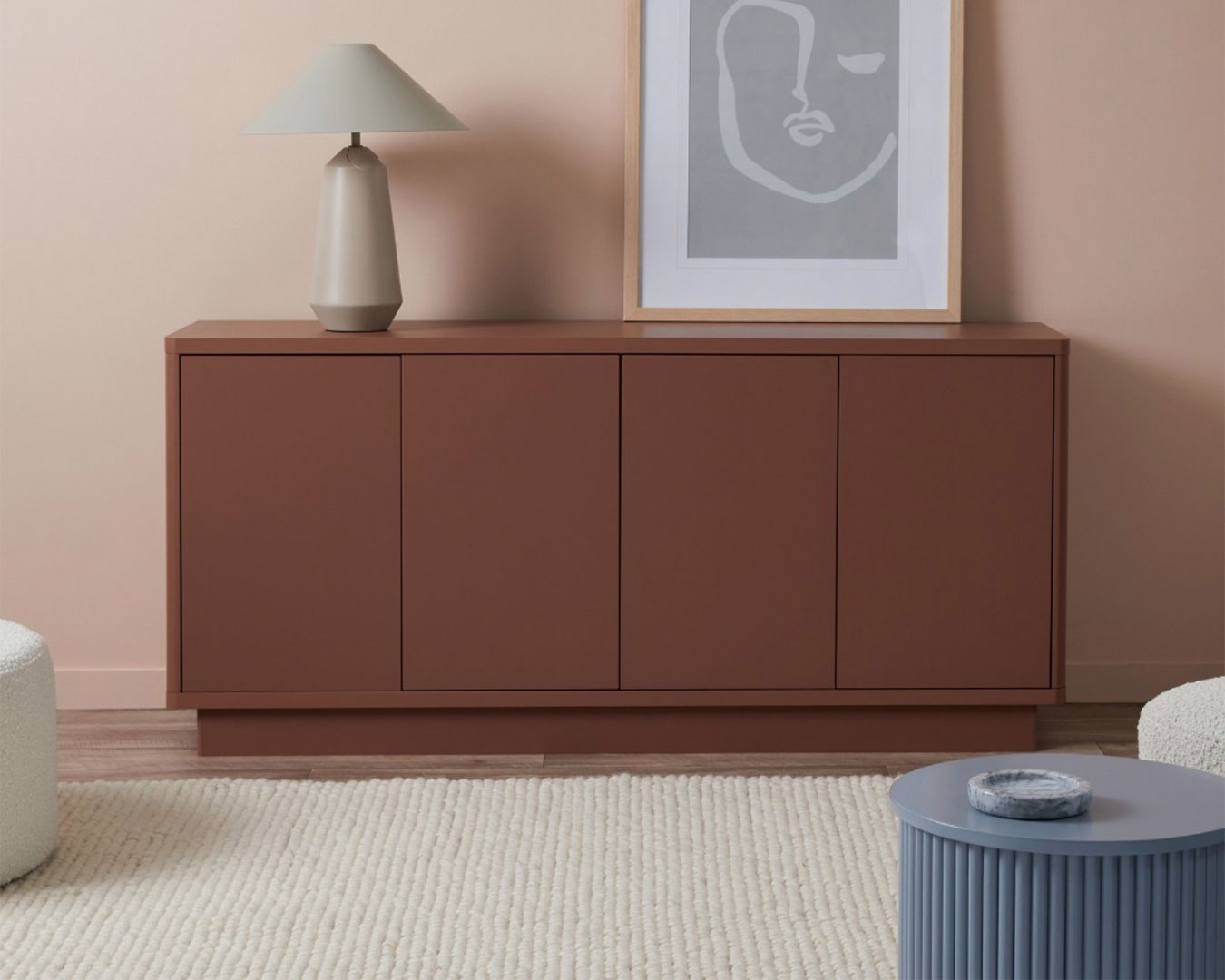 Mocka is a go-to destination for upgrading your space on a budget and is dedicated to creating quality, on-trend and design-led pieces at affordable prices. Whether you're furnishing your home from scratch or looking to transform an existing space, their versatile range of products caters to a wide range of interior styles and life stages. With all products being designed locally in Australia by their in-house team, you can be assured that you'll find something perfect to enhance your space. Shop here.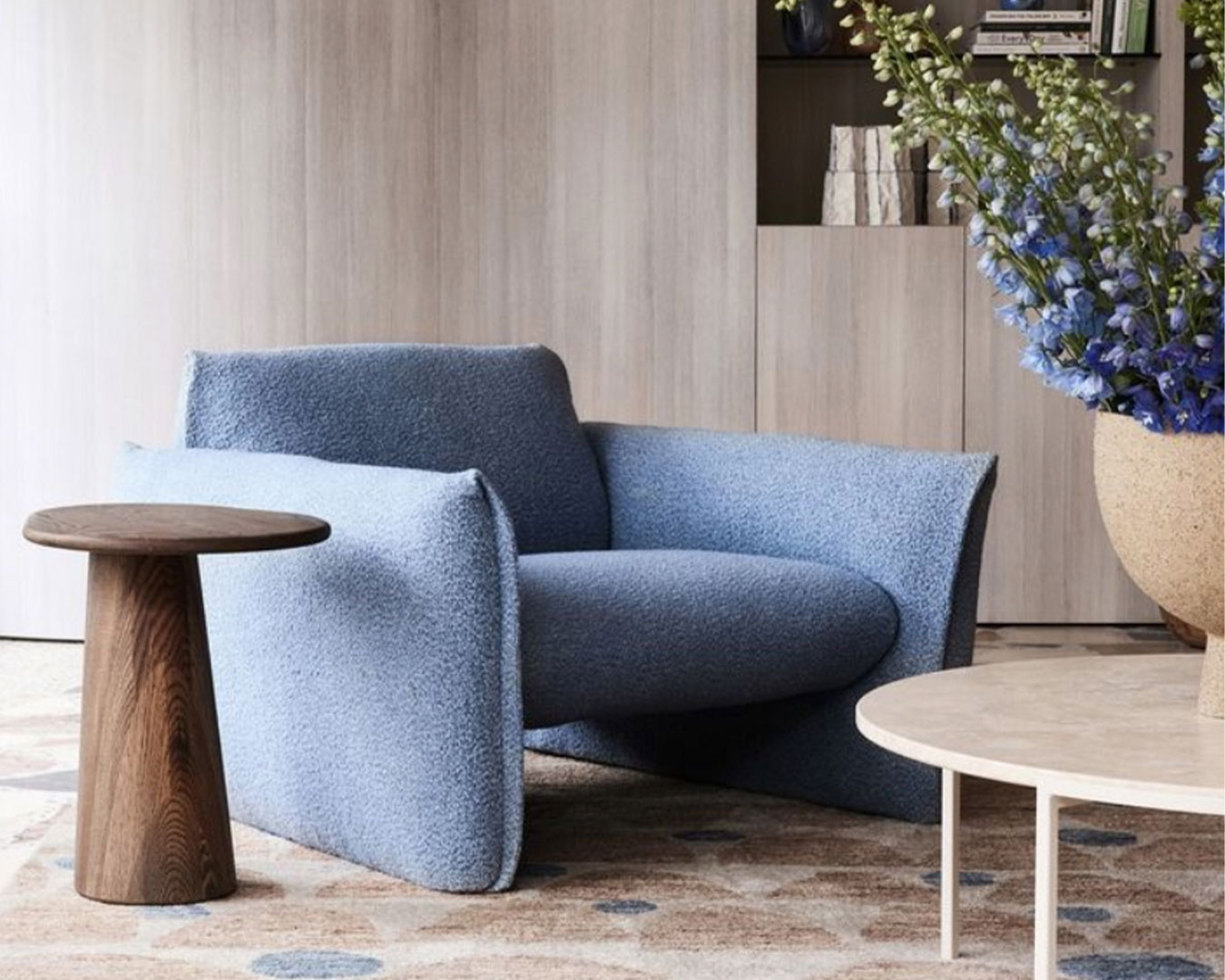 Australian family-owned Jardan has been a mainstay in Australian design since its inception. Currently owned and managed by brothers Nick and Michael Garnham, every Jardan piece is crafted and made to order in Melbourne by hand. The brand strongly believes that good design can profoundly impact our lives and carefully considers every detail for each piece they create. Taking inspiration from the relaxed, Australian way of life and blending it with contemporary designs, the brand strives to reduce its environmental footprint by using quality local materials, reducing waste, and making furniture that will last the test of time. Shop here.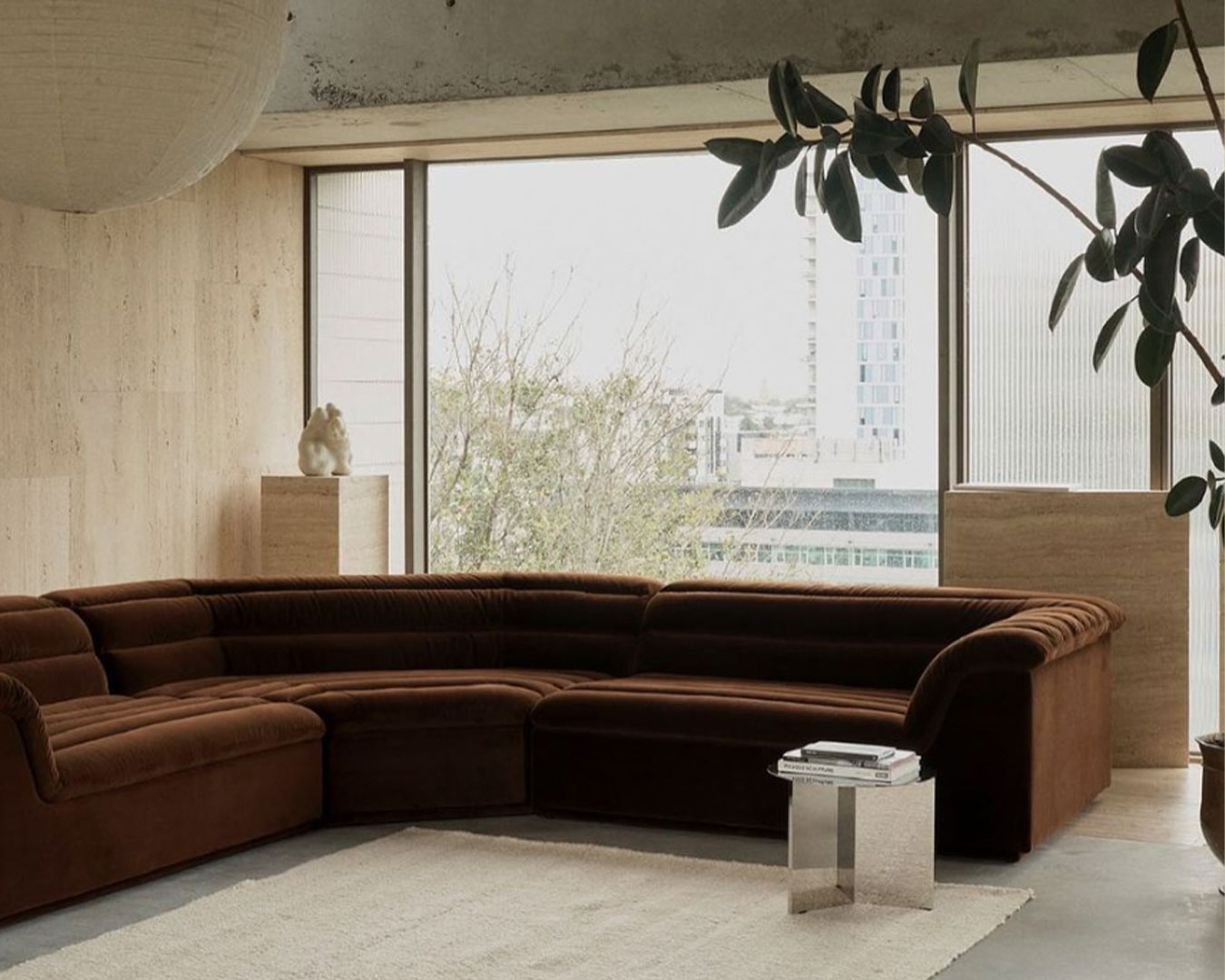 Launched by leading Australian interior stylist and product designer in 2017, Sarah Ellison's designs bring a uniquely Australian aesthetic to modern and innovative furniture design. With furniture pieces on offer for every space, her trend-led styles can be found decorating the homes of celebrities and clients from all over the world, making the brand an obvious choice for statement - and space-making - styles. Shop here.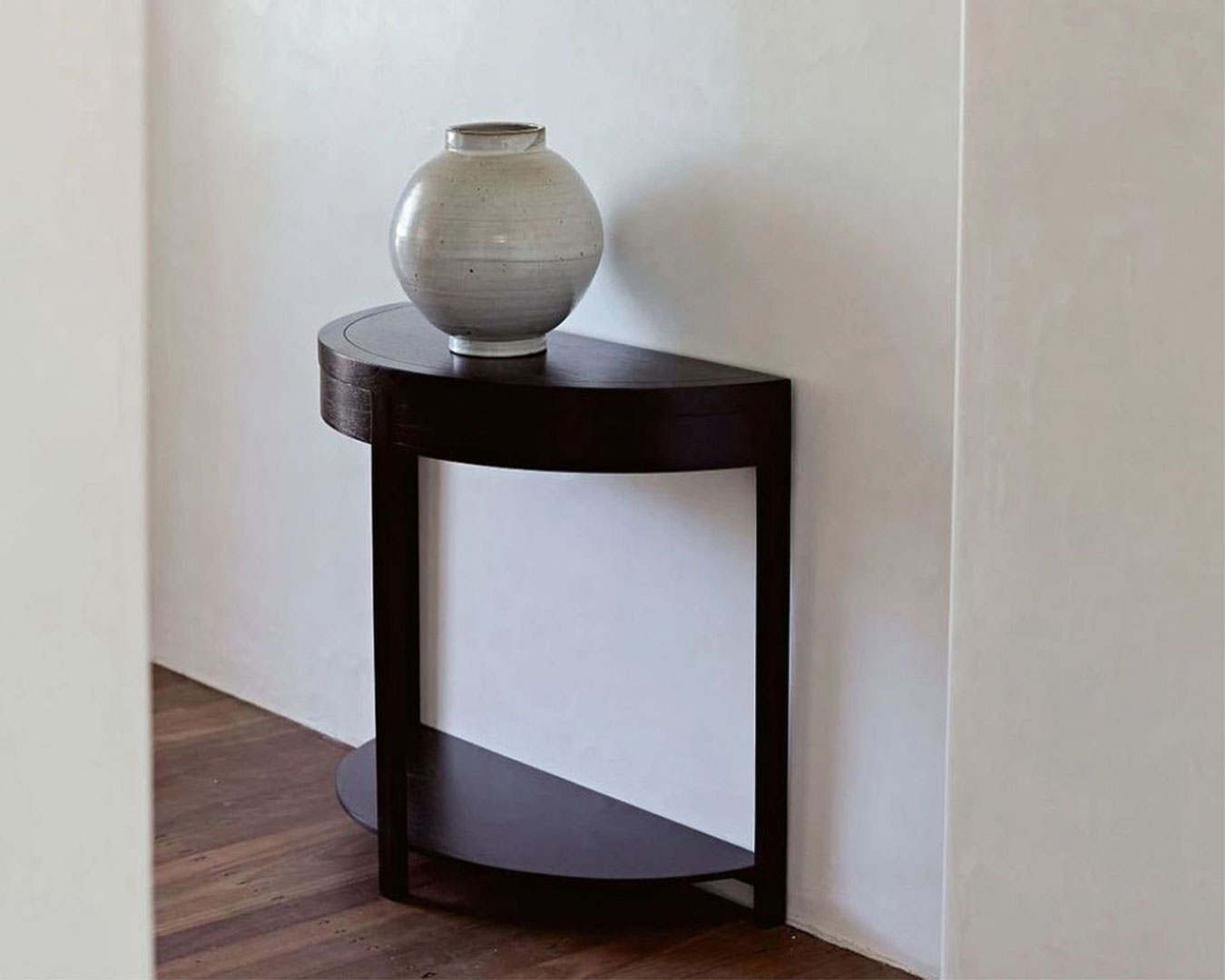 Founded in 2015, Byron Bay-based Worn Store designs and produces furniture (and apparel) that meets strict sustainability guidelines with as little environmental impact as possible. Starting with a single chair, the brand now creates and stocks an edited selection of furniture made in Indonesia using timber from reforesting plantations with zero chemicals and toxic finishes. For every furniture product sold, the brand plants a tree in its place on both Indonesian and Australian soil. The brand is also dedicated to honouring its values of care, responsibility and quality, working directly with makers who set their own pay rates, conducting audits on workplace conditions and offering full production transparency to the consumer. Shop here.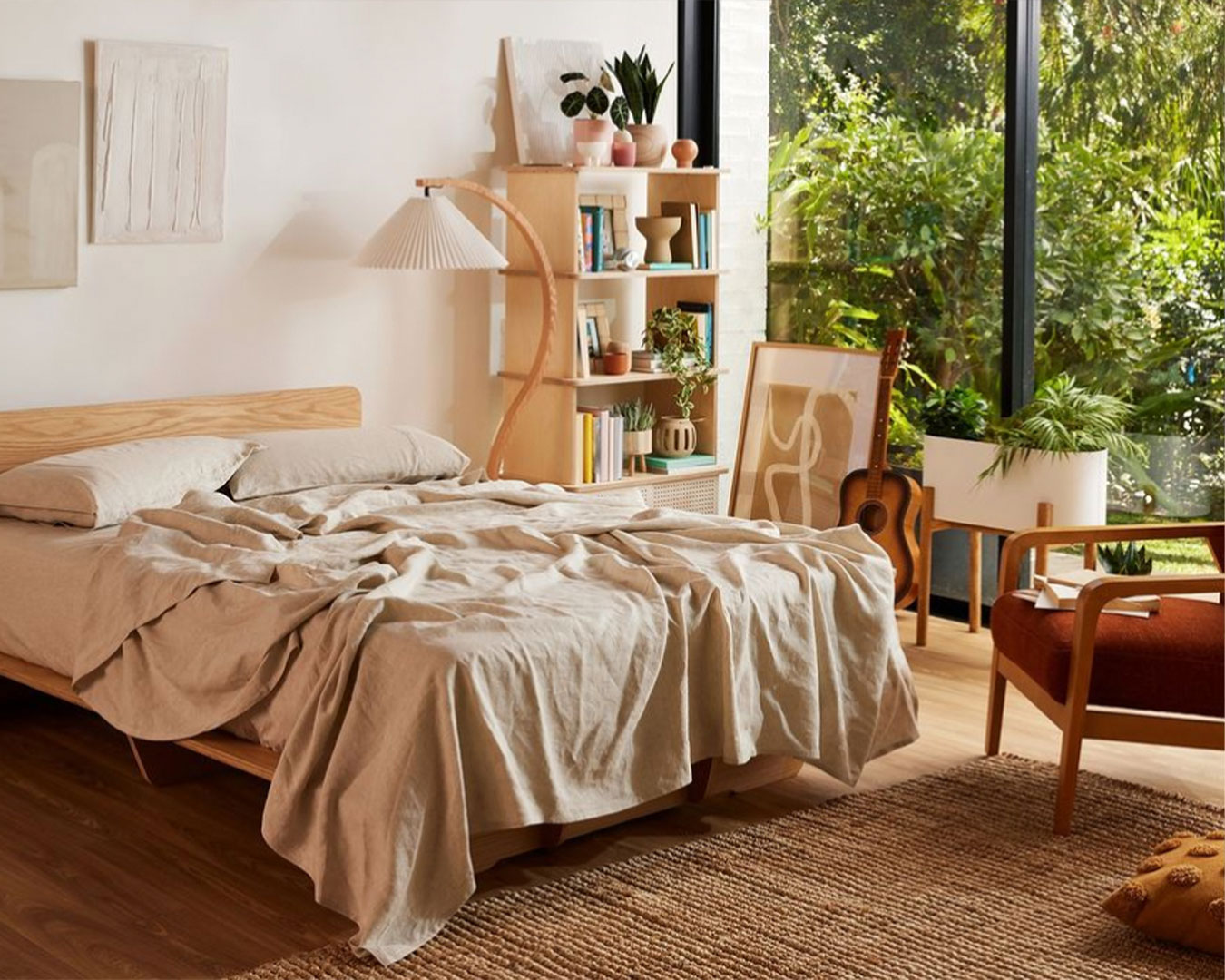 While you might be familiar with Koala as the brand that started the direct-to-consumer mattress game, it has now grown its offering to cover furniture for all areas of the home. From couches to bed-frames, storage pieces and tables, every piece in the Koala collection has been cleverly designed with your lifestyle and environment in mind. In addition, the brand's hassle-free promise covers everything from easy-to-assemble parts to quick delivery and cutting middleman-associated costs, making it a no-brainer when upgrading your space on a limited time or budget. Shop here.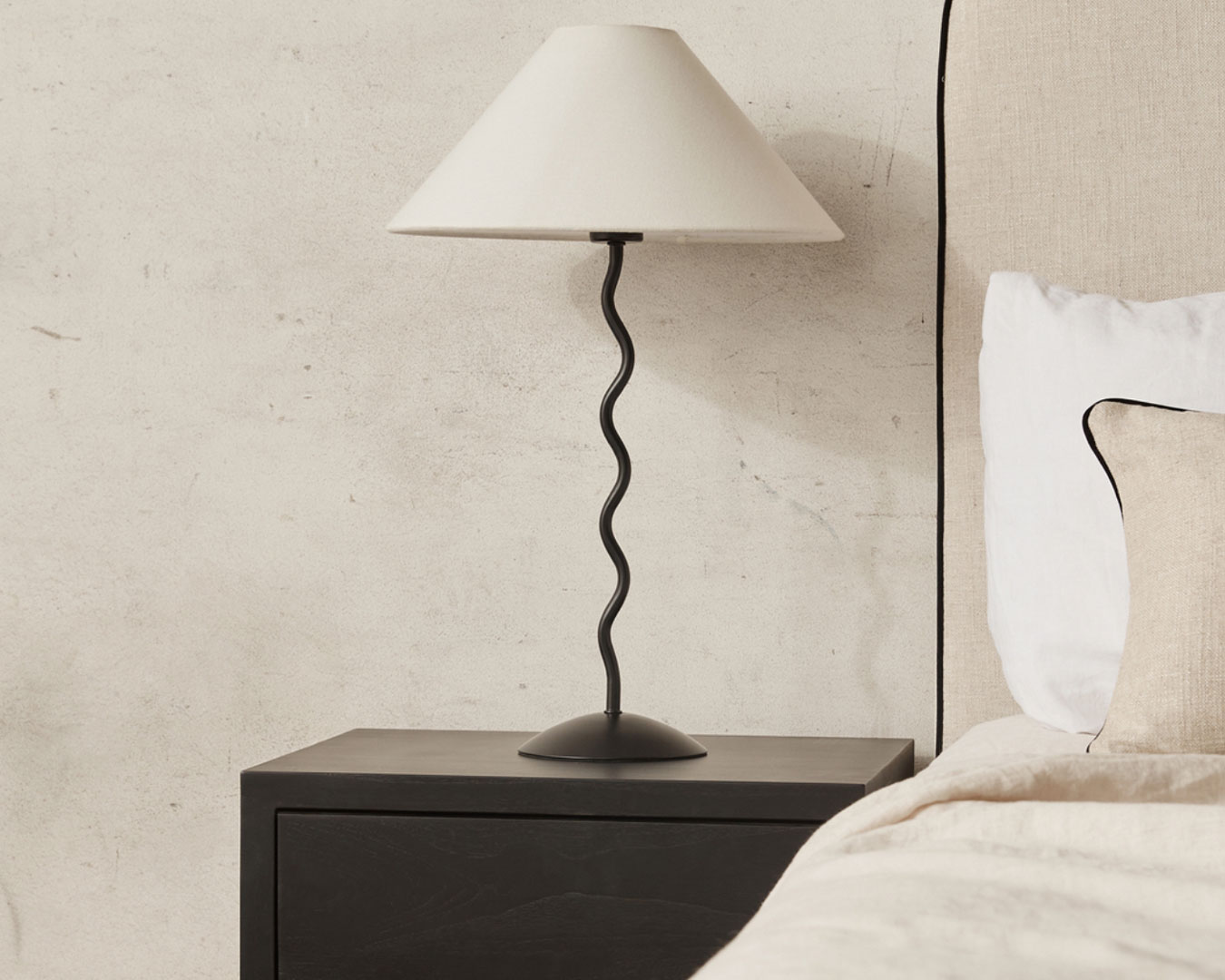 Known for their on-trend, considered and sustainable designs, McMullin & Co has become a go-to destination for uniquely cool pieces. Founded in 2018 by Alice McMullin, the brand has slowly grown its offering to encompass all areas of the home. With a design ethos firmly rooted in avoiding mass-produced products, their pieces are designed to stand the test of time and are predominately made from natural and raw materials such as cane, teak and linen. Shop here.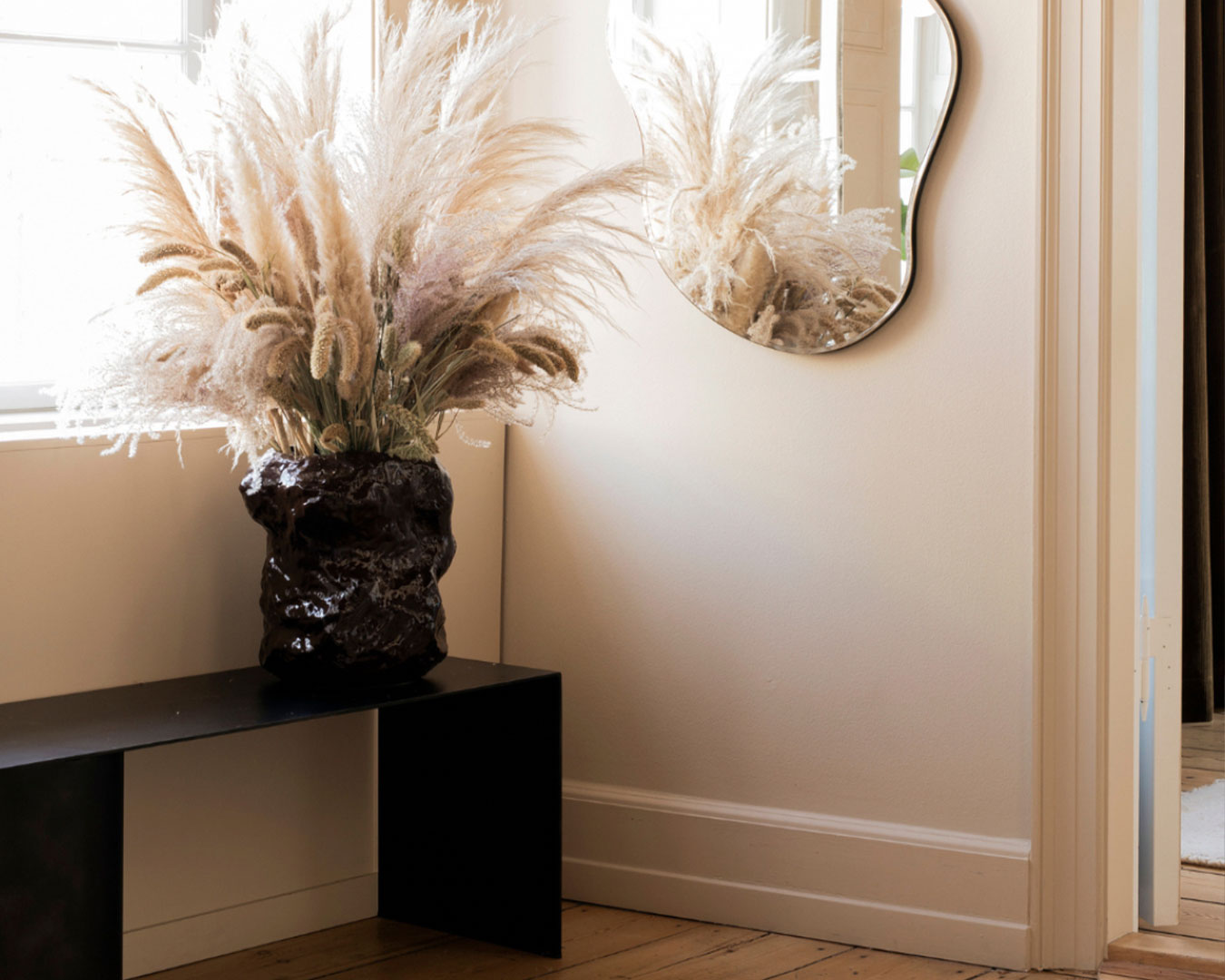 Born from an appreciation for superior craftsmanship, uncompromised quality and design integrity, Designstuff has become an online destination for Scandinavian-focused furniture and home decor. Stocking a seriously lust-worthy selection of unique, classic and on-trend brands, the website is constantly updated with the latest interior finds, ensuring you'll always be able to find a piece perfect for your space. Shop here.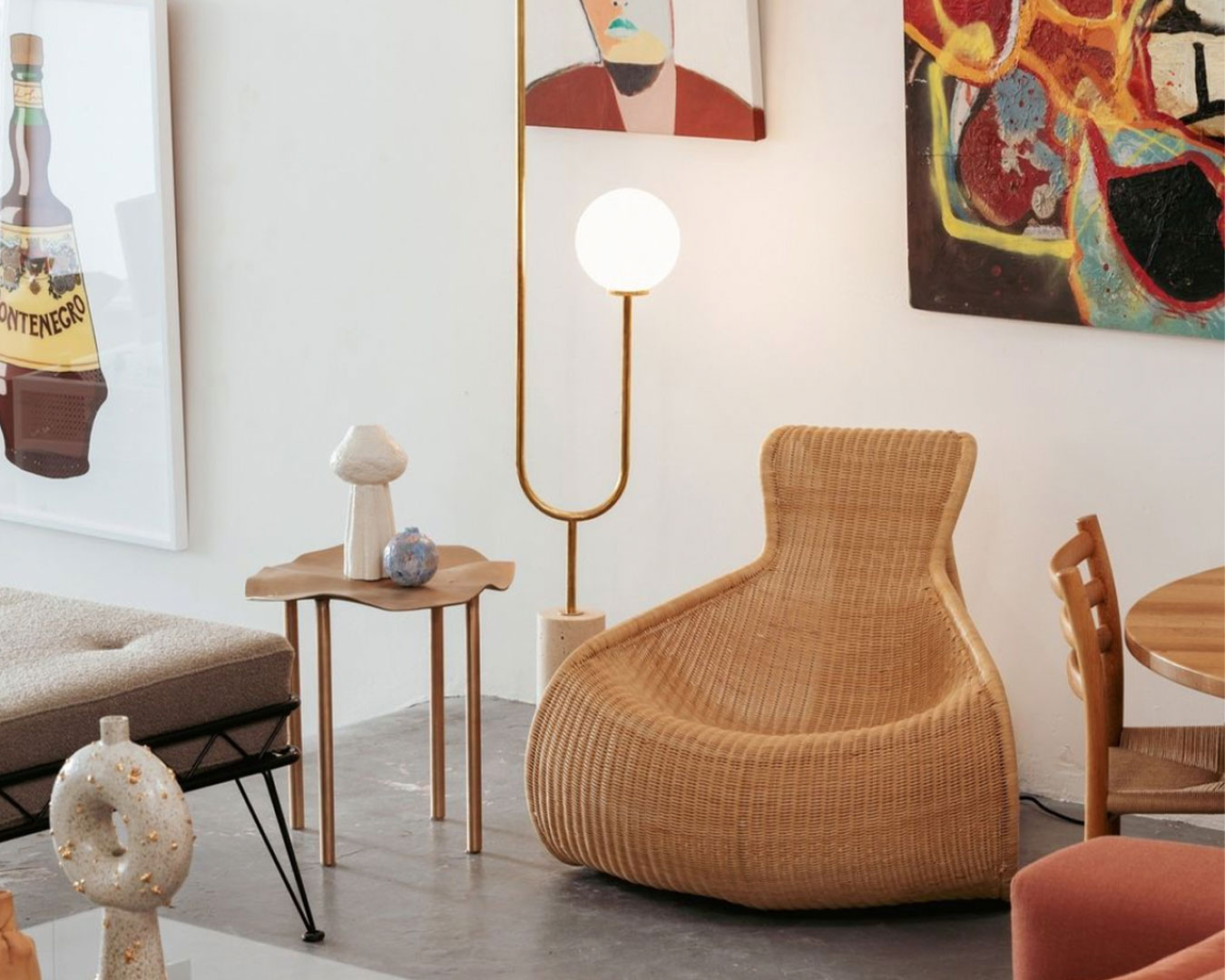 Known as a Melbourne design institution, Modern Times showcases everything from beautifully restored mid-century and vintage European furniture to contemporary Australian art. The store's uniquely curated and interesting selection of pieces makes it the perfect place to find hard-to-source furniture and statement-making interior items that will bring personality and a point of difference to your home. Shop here.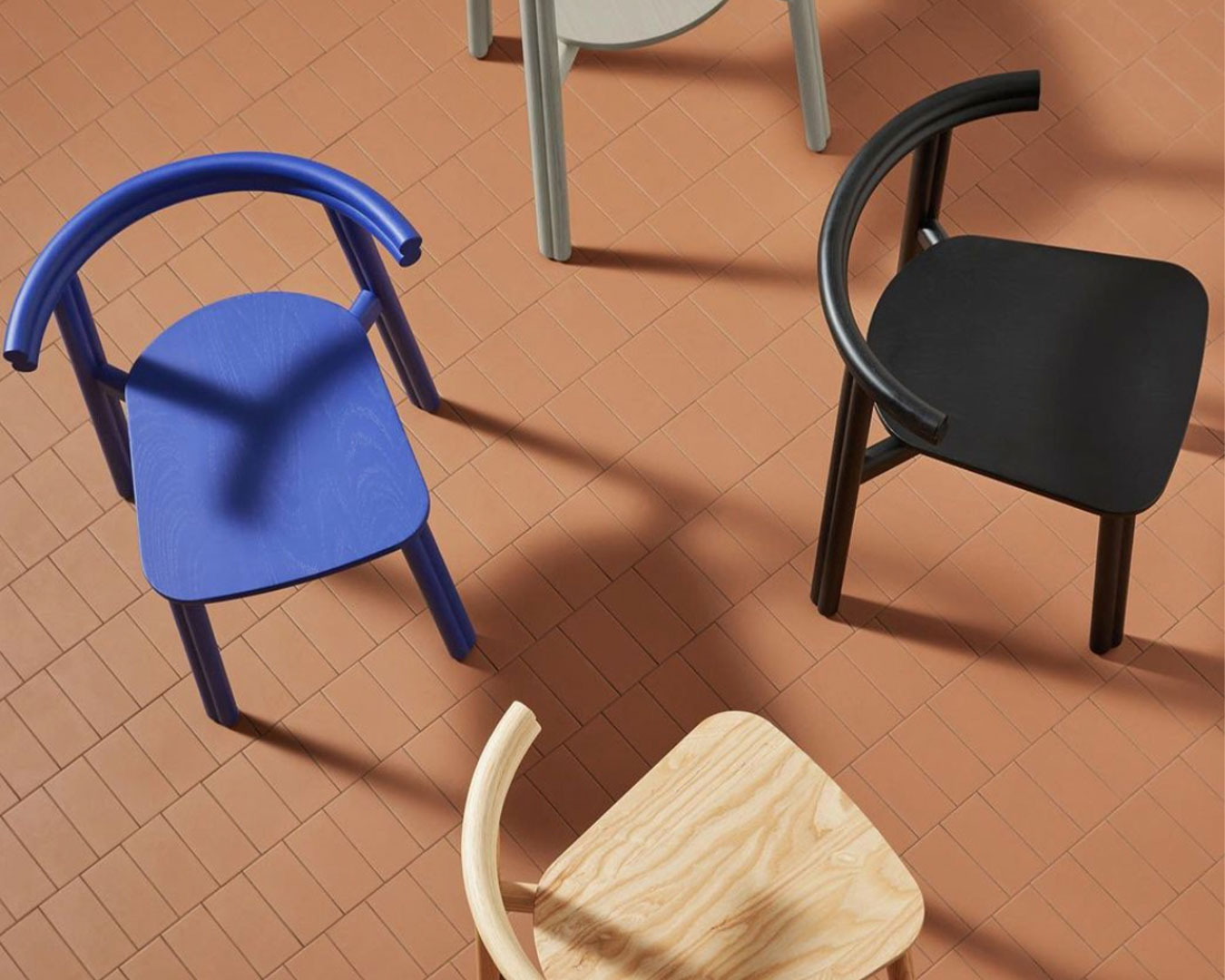 Founded in 2007, DesignByThem is a company run by designers dedicated to showing off the best of Australian interior products and furniture. Every item is developed in-house by the DesignByThem team, designed by Australian designers and produced worldwide. The brand's growing collection of timeless and playful furniture pieces can be found in iconic homes, hotels, restaurants and public spaces worldwide. Shop here.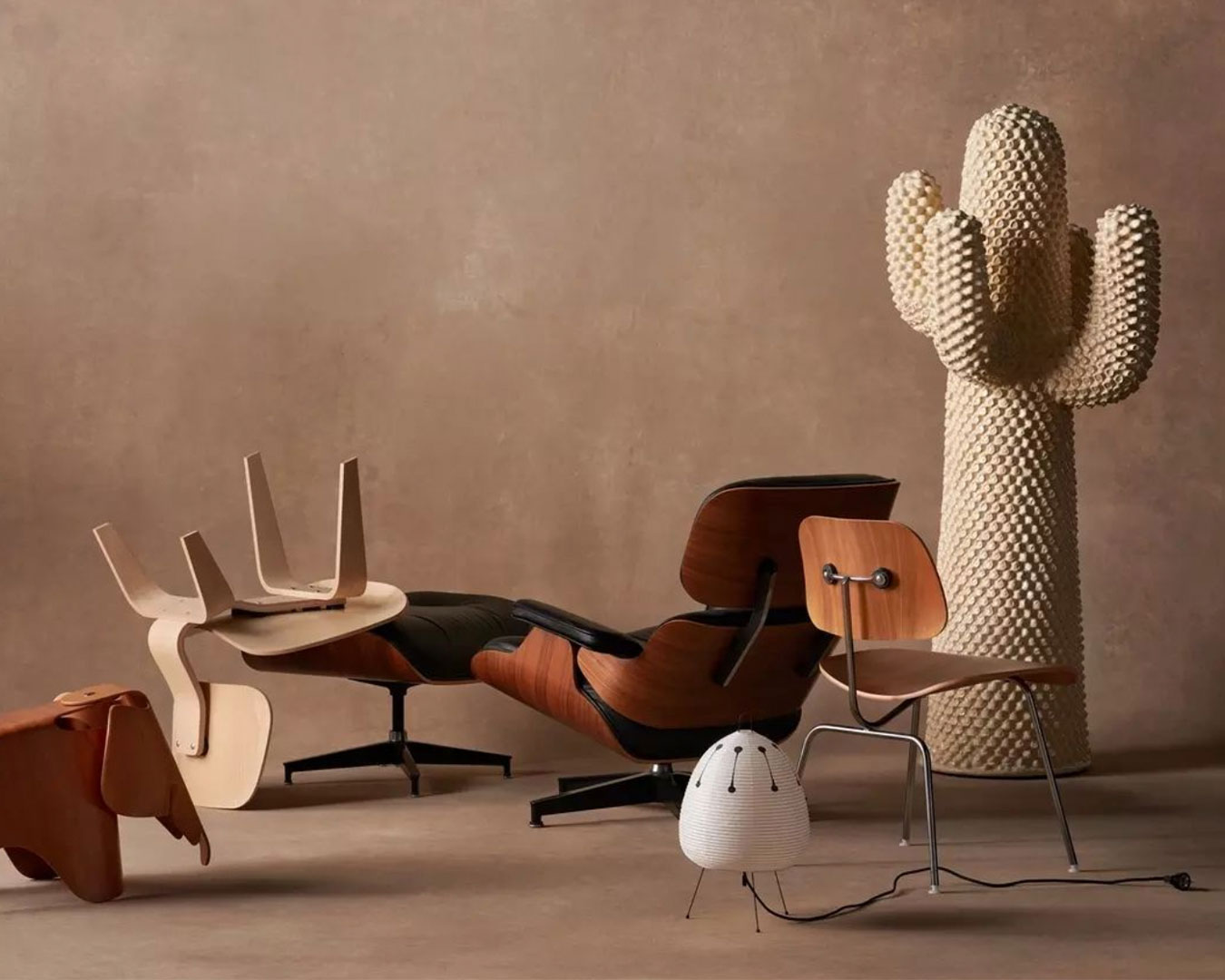 A shopping destination loved by architects, interior designers and design enthusiasts alike, Living Edge has a highly curated offering of unique and timeless furniture sourced from both international and local designers and brands. Every item is carefully selected to enhance the look and feel of your home, making it a go-to for sourcing unique and special pieces to complete your space. Shop here.
A leading name in Australian designer furniture for over 20 years, Cult Design is the go-to retailer for shopping iconic furniture pieces from both international and local brands. For design enthusiasts looking to invest in forever pieces, the brand's thoughtfully curated selection of designer furniture has something for all areas of your home, from seating to storage, bedroom furniture, outdoor settings and more. Shop here.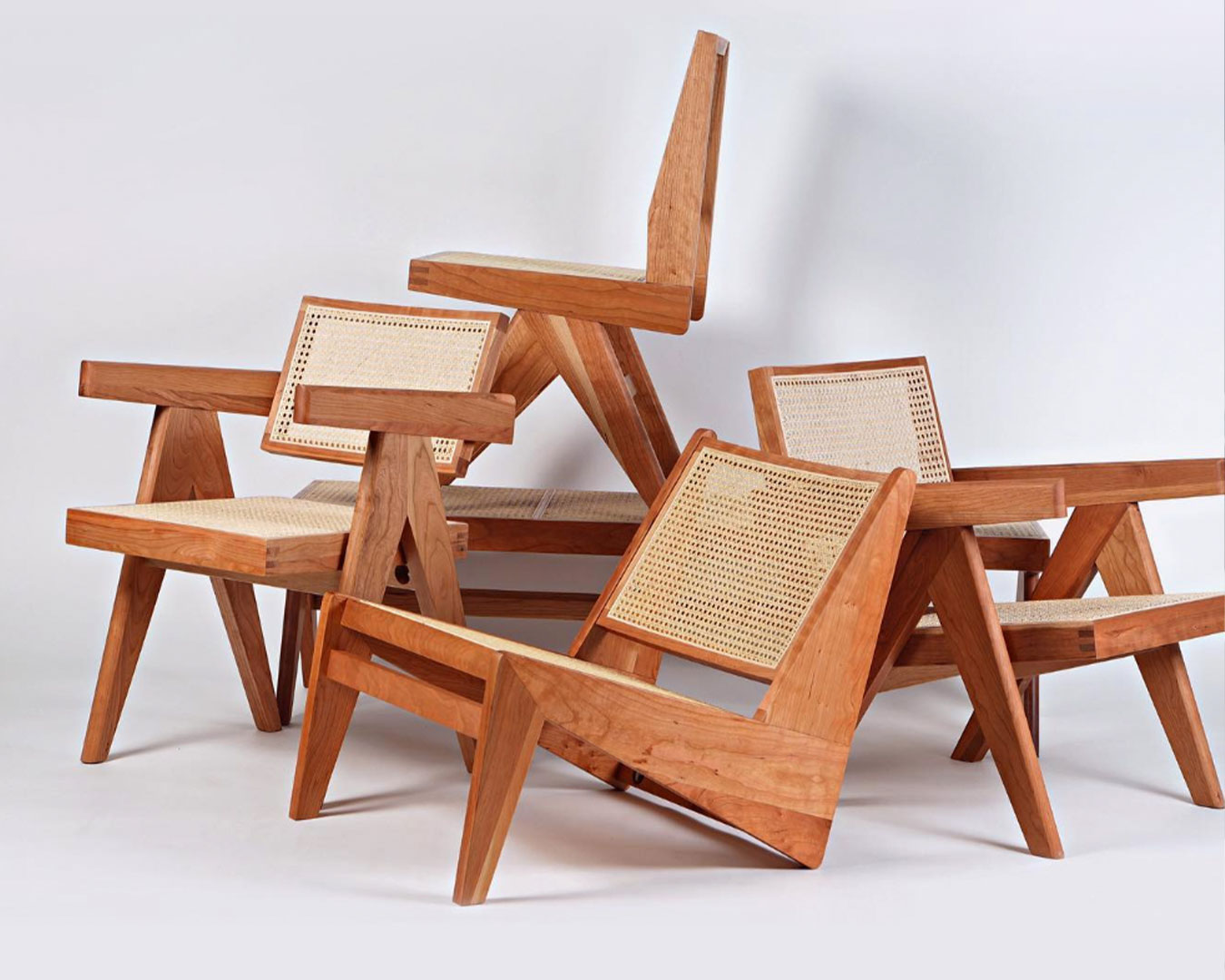 With a mission to make beautiful interiors accessible to all, The Feelter cuts out the middleman with a streamlined production process that produces high-quality, designer-inspired products at a more affordable price. With a wide range of modern, youthful and on-trend styles available to shop, regardless of your particular interior design style, you should be able to find a piece to treasure in your home for years to come. Shop here.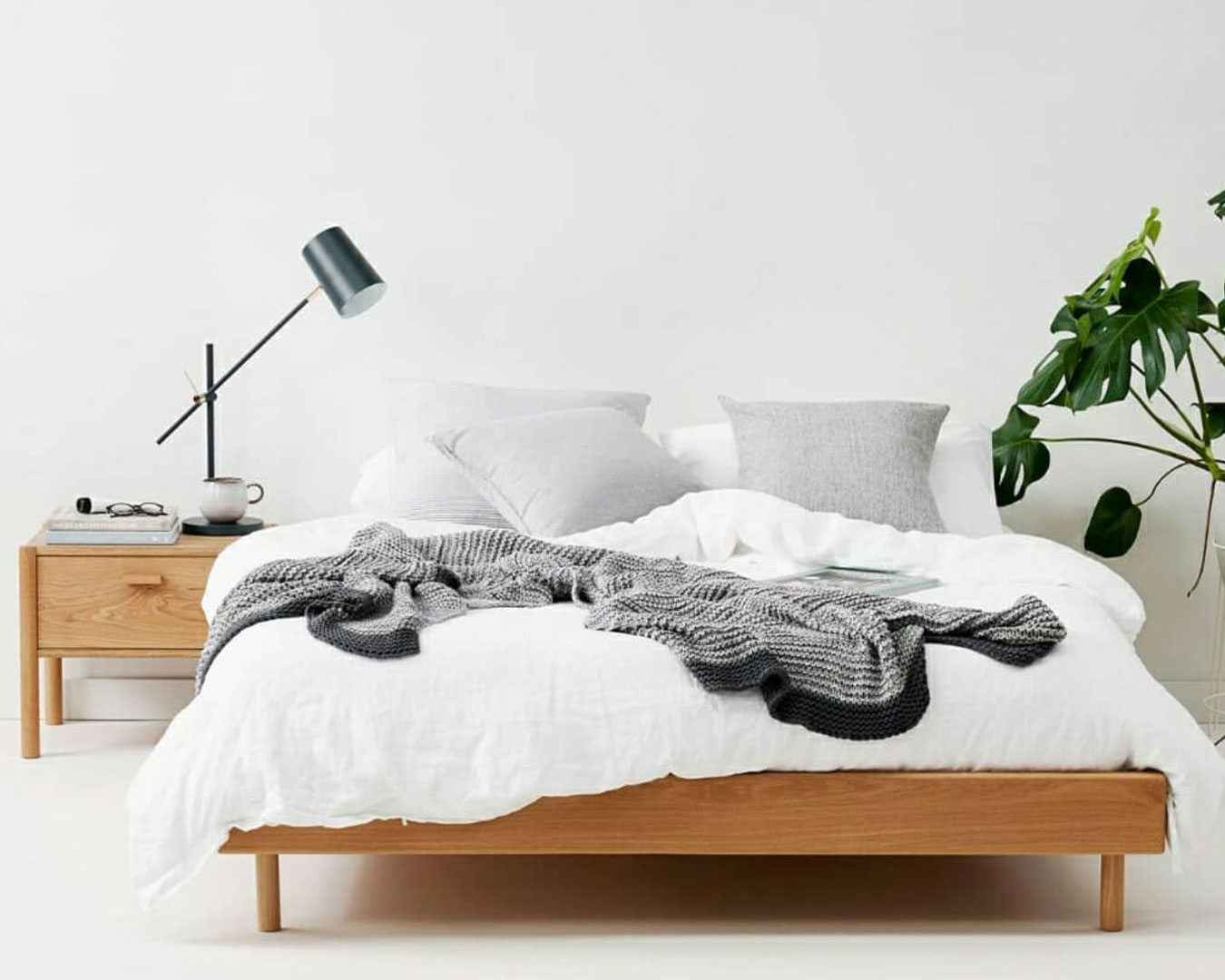 Family-owned and run, Mubu creates simple, beautifully designed pieces that are crafted for life. The brand focuses on sold timber pieces, with all items being designed and made in-house at their local Melbourne workshop. With great care, attention and consideration going into every detail, their modern furniture pieces possess a uniquely warm and paired back style that's sure to complement a variety of homes and interior styles. Shop here.
Still upgrading your space? Check out the best doonas for replicating a hotel-worthy bed at home.
Image credit: Modern Times | Design By Them | Curated Spaces
Editor's note: Urban List editors independently select and write about stuff we love and think you'll like too. Urban List has affiliate partnerships, so we get revenue from your purchases.