Depending on the state, there's been quite the disparity between what social activities one can engage in this year. There is, however, one activity that's been pretty reliable across the board—yep, the good old-fashioned picnic.
Pull out your finest plasticware and throw down a rug, these are Australia's best picnic spots
Victoria
Edinburgh Gardens | Fitzroy North
This one's a rite of passage for any inner-city dweller. Plenty of flat, grassy patches for your picnic rugs, ample pergolas, playgrounds for the little ones, a basketball court and the infamous Fitzy skate bowl.
If you live on the northside of Melbourne, it's a no-brainer. Expect to see half of Melbourne here on a sunny day.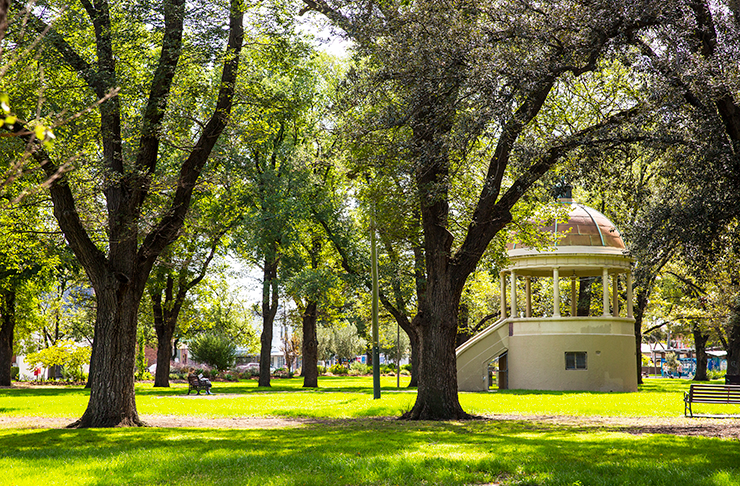 Princes Park |

Carlton Gardens

That's not a park, this is a park. Given its robust near-four km circumference, Princes Park is the preferred spot for activities needing a little room. Frisbee is a good one, but your cricket bat is just as welcome if you'd prefer. There are also ample goals for various disciplines of football.

There's a charming water feature at the north end if you'd prefer to make some distance between yourself and the crowds. Plus, everyone's favourite apartment turned coffee shop, Capulus & Co is just over the road for your takeaway caffeine needs.
Emerald Lake Park | Emerald
This one's for the suburbanites, under an hour's drive south-east and you'll arrive at the foothills of the Dandenong Ranges in a town called Emerald. Emerald Lake Park is a picnicker's dream; you've got not one, but two lakes, grassy patches everywhere, plenty of BBQs and even two-seater paddleboats should you be trying to charm that special someone.
As you drive into the park, you'll see the main lake which acts as somewhat of a tourist trap. So park that car, and b-line east for the secondary lake called Lake Nobelius. The track gets a little muddy, but a few minutes trudging will be well-worth the scenery that you'll probably have all to yourself.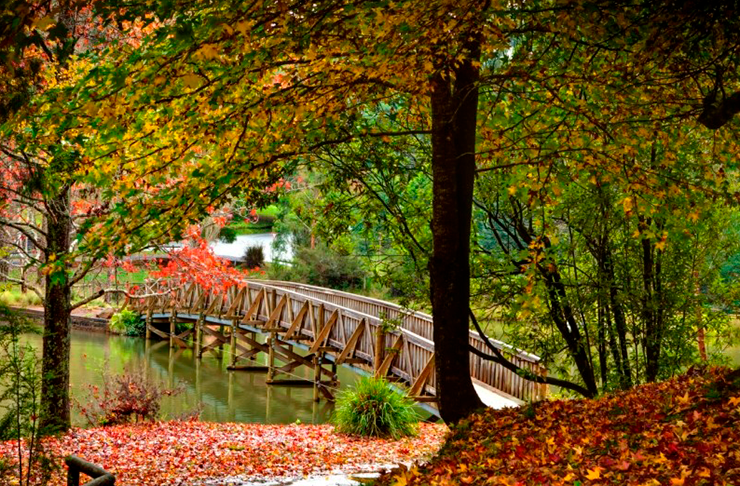 New South Wales
Neilson Park | Vaucluse
Sydney is the undoubted postcard city of Australia, so you'll likely have no trouble finding a pristine patch of grass in most corners of the city. One that can't be overlooked, however, is the sublime Nielson Park; it's comprised of several sizeable picnic areas, unobstructed harbour views, several mammoth fig trees should you need a little shade, and the glistening Shark Beach is right there for anyone who fancies dipping their toes in.
Wendy Whiteley's Secret Garden | Lavender Bay
Consealed from the noise of Sydney, Wendy Whiteley's Secret Garden isn't necessarily a secret these days, but it's a pleasant escape with a great harbourside view. You'll find a magnificent fig tree perfect for perching up against as you watch the day go by. FYI there are no facilities here, so bring along the essentials when planning your picnic here.
Queensland
New Farm Park | New Farm
Just a few kilometres out of Brisbane CBD is New Farm Park, one of the cities oldest and largest parks. Aside from being a prime spot for a picnic with the water's edge lapping the park, the place is rich with history: it was at one point an Aboriginal resource, then a convict farm only to become a racecourse. There are plenty of spots around the park for the dad in us all to learn about this history, but it's also one of the only BYO parks in Brisbane, so naturally, you should make the most of kicking back with your picnic posse rather than gorking at plaques all day long.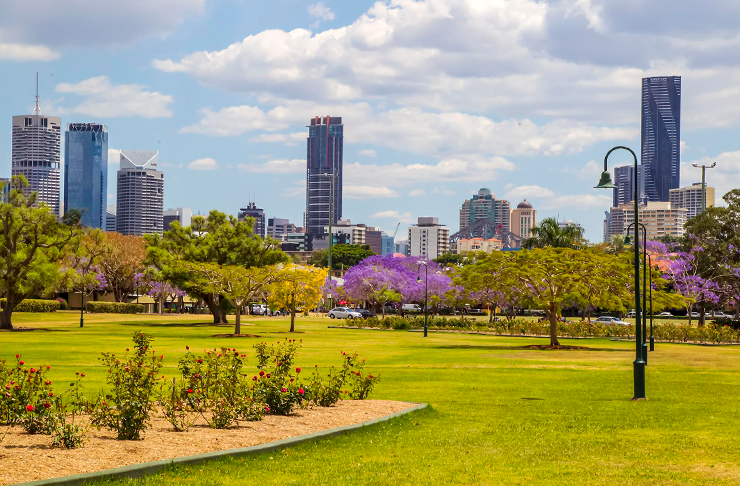 Cleveland Point Reserve | Cleveland
If time is on your side, take a drive out to Cleveland point reserve and park up by the historic lighthouse. The breezy air brushing off the sea amidst the balmy Queensland temperatures make for prime picnicing in the summer, and you can also score some fancy fish and chips from the kiosk from the heritage-listed building.
Western Australia
Matilda Bay Reserve | Crawley
Perth is hot on the heels of Sydney in terms of outdoor aesthetics, but any local would attest to Matilda Bay Reserve being the best picnic spot in Perth. The strip of land snakes along the gorgeous Swan River for about 21 grassy hectares, where you're free to perch up with a rug, a chair, your frisbee and some mates—keep an eye out on the waters, because you might even spot Matilda Bay's pod of dolphins on a good day.
Serpentine Falls | Serpentine National Park
Could anyone say no to a picnic by a waterfall? This one's about an hour's drive out of Perth; you'll want to bring the basics like snacks, a rug and a ball, cricket bat or frisbee to one of the best picnics spots Australia has to offer, but you also have the option of some light bushwalking and even swimming (with caution), so pack some hiking shoes and togs respectively.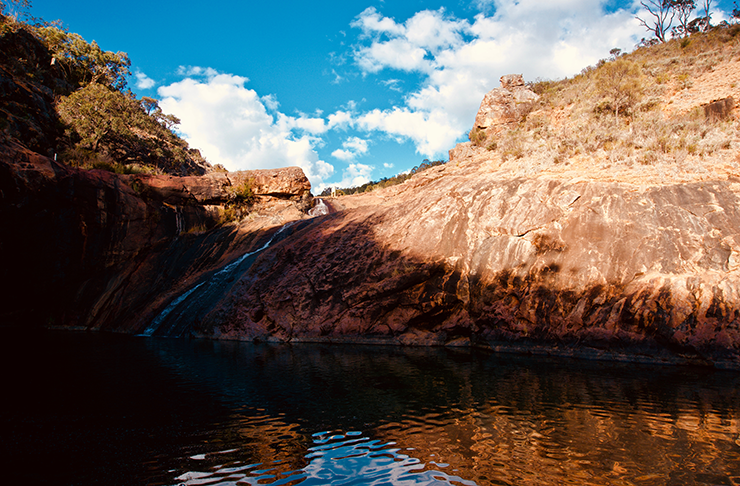 While you're at it, take leisure to the next level with Australia's best bike paths.
Image credit: Howie Mapson, Josie Withers, Puffing Billy | Visit Vic, John R| Flickr, Natalie Maguire |Wikimedia Commons