Quick facts—Australia is a big blazin' sprawl of coastal lusciousness, rainforest, outback and bushland. That's approximately 8 million square kilometres of land ready for your next biking adventure.
And no matter what people say, there's no better way to explore nature's own than with a backpack (stocked with snacks and water), a good pair of shoes, a helmet and ye ol' bicycle from your garage. Whether you're keen to work up a sweat and traverse some mountainous ranges or you're just here for the cellar door pitstops, these bike trails will truly change the way you see Australia.
Here are the best bike trips to take in Australia.
Cassowary Coast
Queensland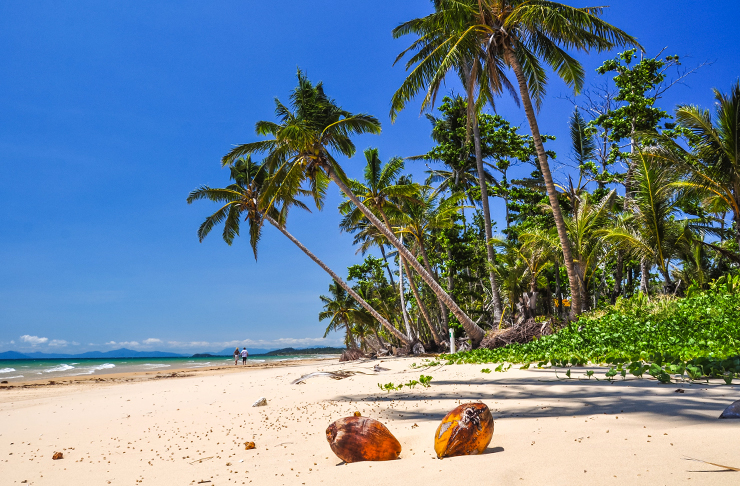 It wouldn't really be the quintessential Queensland trip if it didn't make the most of the Sunshine Coast's incredible shoreline, right? If Australia's bike tracks could talk, they would admit enviable defeat on all fronts to far north Queensland's ridiculously beautiful and offensively stunning Cassowary Coast. And that's all we have to say about that.
Kidding. The Mission Beach part of this scenic spin (there are plenty of other tracks to choose from too) will have you rolling along beautiful sands, sleepy coastal towns and World Heritage rainforest, ie. it tops any Euro-trip you've ever been on. The idea is that you'll risk the pre-sunrise alarm to lock in one of the best two days of your life. If you kick off early at Mission Beach, you should definitely be fuelling your day at Joey's Beach Cafe (go the chicken and chilli jam wrap for max deliciousness) and from here, you can head down Musgravea Track which keeps a secret swimming hole for you to cool off at later in the day, so packing swimmers is a must. Don't miss Mamu Tropical Skywalk (to give those pedalling legs a break) and on day two, close of your biking adventure with an epic dinner at Peppervine.
Distance: 200km
Murray To Mountains Rail Trail
Victoria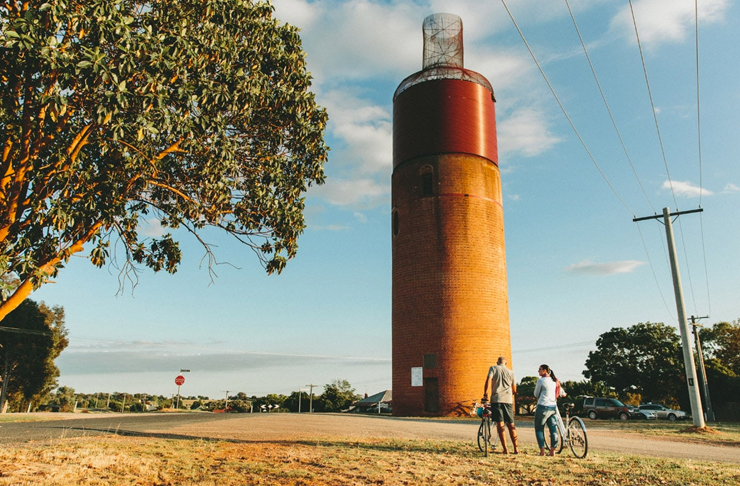 It's one of the most popular bike tracks to hit in Victoria and there's a very good reason why. The Murray to Mountains Rail Trail is any major foodie's version of paradise, from natural bushland to verdant farmland, you'll get to wrap several trips into one with this ride (sans airport check-in and city traffic—winning). This bike trail sports some of Australia's finest gourmet produce, renowned wines and handcrafted beer and if that doesn't speak your language, we don't know what will.
Pending which trail you choose, the beauty is that there are many and you can go as far (or not) as you like, you'll be winding through towns like Wangaratta, Beechworth, Rutherglen, Bright and Myrtleford. The Rutherglen leg will have you stopping at historic cellar doors, local restaurants and cafes and along the Myrtleford and Porepunkah section, you'll be privy to the iconic silhouettes of the region's tobacco kilns which are a breathtaking sight at sunset.
Distance: 100km
Munda Biddi Trail
Western Australia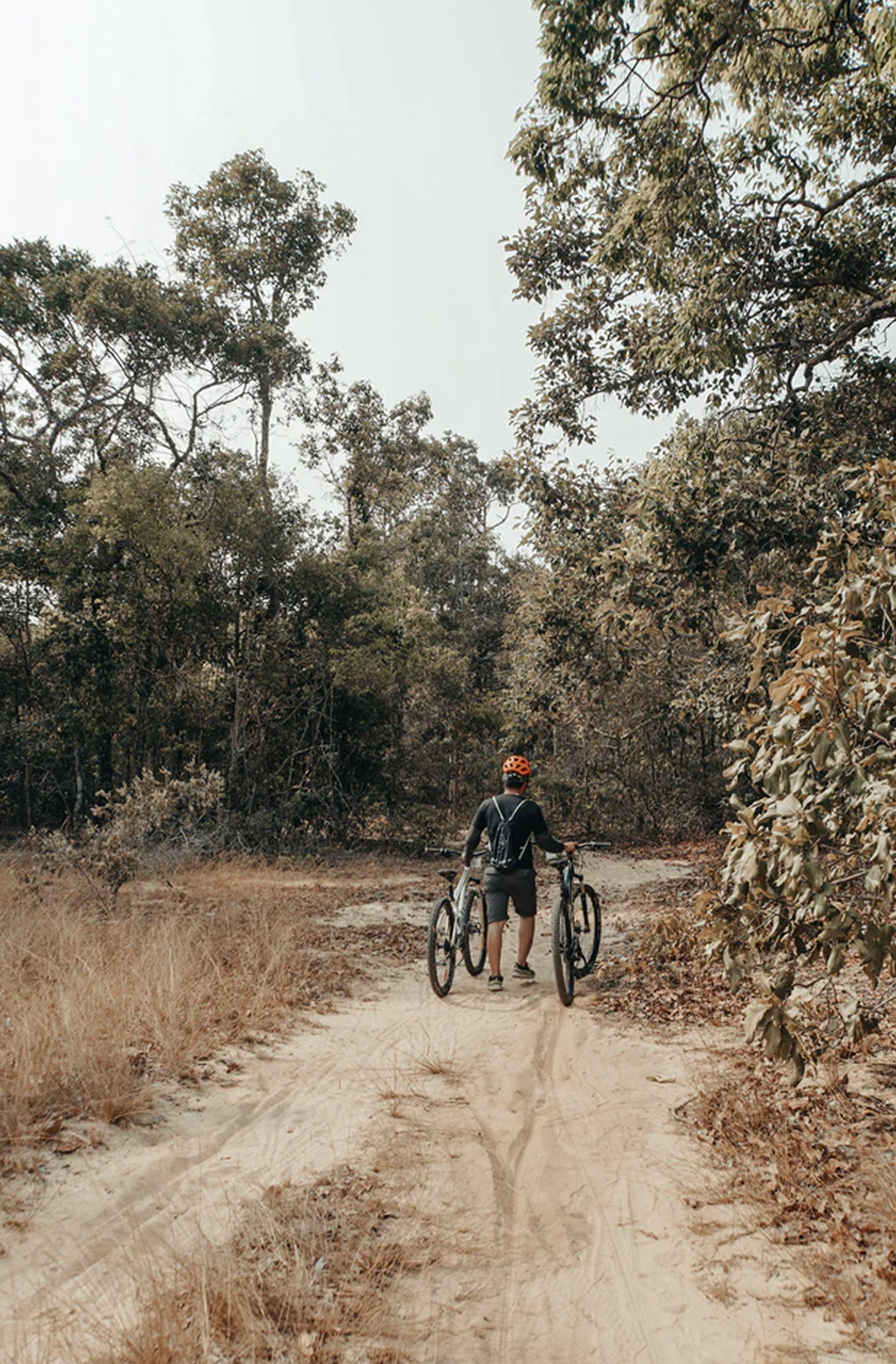 All you really need to know about Western Australia's Munda Biddi Trail is that it is a trip of a lifetime (no exaggeration). You can don your best activewear for as little as a day or make the most of it (and we highly suggest that you do) in a multi-day bike ride prettier than any Aussie road trip. The trail traverses WA's Darling Range and Southern Forests through Eucalypt bushland, granite outcrops and wetlands.
This trail is definitely worth the interstate trip too when you can because South West WA is actually recognised as a global biodiversity hotspot and you'll get to see plants and wildlife quite literally found nowhere else in the world. The charming town of Dwellingup should most definitely be on your bucket list, there's a heap of fishing, camping, hiking, canoeing and white water rafting to do here, as is Collie—Australia's "tidiest town" and home to the beautiful micro-brewery known as Harris River Estate (you know, to keep yourself hydrated).
Distance: 1000km
Riesling Trail
South Australia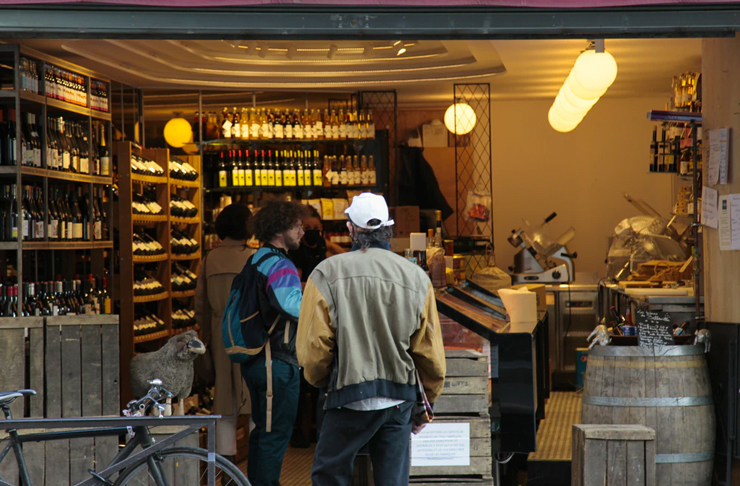 If the name alone of this bike trail didn't catch your attention, it's impressive landscape will. Crossing the picturesque Clare Valley wine region, the Riesling Trail is one of the first rail-trails to be developed in South Australia and it just so happens that the best way to explore it is on two wheels.
The bike trail runs from Auburn to Claire and onto Barinia and you'll find it about a two-hour drive, north of Adelaide. Naturally, your pitstops will look like cellar doors so keep an eye out for the beautiful Knappstein Enterprises Winery and Brewery, the part cafe part grocery store part pizza mecca known as Watervale General Store and the rural palace that is Stone Bridge Wines.
Distance: 35km
Maria Island
Tasmania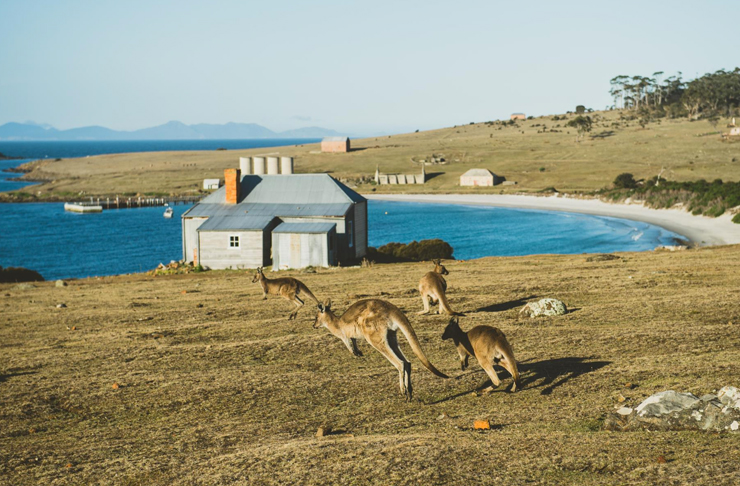 You'll want to venture down to Tasmania for a bike trip that is absolutely one of Australia's best-kept secrets (until now). Maria Island is a natural wildlife sanctuary and off-shore, rugged oasis dotted with historic ruins, sweeping bays, dramatic cliffs and vistas aplenty. Located off Tasmania's east coast and only accessible by ferry, this place isn't for those looking to pedal out for the day only to come back to some top-notch hotel room service.
Your options here are to stay at the old penitentiary building at Darlington or go full off-road and hit one of the many camping sites on the island (Encampment Cove is a two-hour pedal away and yes it's as majestic as it sounds). Make sure you check out The Painted Cliffs here, it looks exactly like the Vermilion Cliffs in the State's Arizona.
Distance: 4km-40km
Thredbo Valley Track
NSW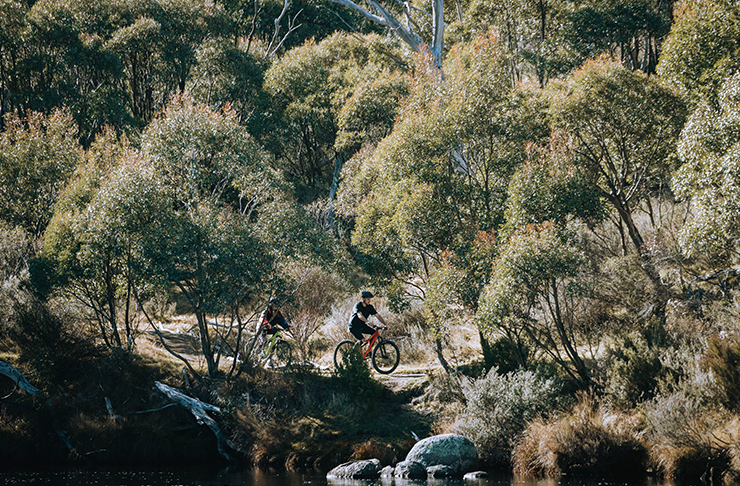 One of the most popular places to hit in NSW for a bit of bike riding happens to be in the heart of Thredbo Valley. The Thredbo Valley Track is a widely used trail that sprawls over suspension bridges and through the banks of the famous Thredbo River, open grasslands, and thick eucalyptus forest.
The track is an epic win for novice riders through to those who frequent lycra attire on the regular with a beginner's stretch looping around Rangers Station (which caps at around 12km return) or a route which heads around Lake Crackenback Resort (about 20km return). You can also hit a newer part of the track—the lower Thredbo Valley extension which adds another 15km to the trail from Lake Crackenback to Gaden Trout Hatchery.
Distance: 5km-35km
And here's the one trip every Aussie needs to do once in their lifetime.
Image credit: Mission Beach Tourism, Ride High Country, Tony Pham, Michelle Ziling Ou, Tasmania Parks And Wildlife Service, Destination NSW