The Northern Territory is a vast span of land famous for its red sand, outback desert landscapes, incredible night skies, natural swimming holes and, you guessed it, breathtaking road trips.
On top of this, the Northern Territory contains huge cultural significance for First Nations people in Australia with over 40 different Indigenous language groups residing throughout the region.
Wherever you can, we encourage you to immersive with the art, culture, bush food and stories of these ancient practices.
Now, buckle up and start those engines, these are the best road trips in the Northern Territory.
Binns Track
If you've got a spare 10 days up your sleeve, live out the great Aussie road trip dream and drive your way through the Northern Territory's Alice Springs, Tennant Creek and Katherine regions. This four-wheel-drive trip kick starts at the South Australian border allowing you to wind through national parks, outback towns, deserts, gold rush towns and sand dunes. You'll want to make sure you visit Alice Springs Desert Park and check out the mammoth rock boulders of Karlu Karlu which are known as Devils Marbles near Tennant Creek.
Red Centre Way
Red Centre Way is one of the shorter drives you can conquer in the Northern Territory—think between two and five days. On this drive, you'll score yourself an epic trip from Alice Springs to Uluru-Kata Tjuta National Park and Watarka National Park—home to Kings Canyon Walk and Kathleen Springs. You can expect to see red desert sands, spinifex, mulga forest, lush valleys and the most incredible gorges ever. We suggest you schedule in some time to check out Simpsons Gap. This site is known as Rungutjirpa to the Arrernte people and was the mythological home of a group of giant goanna ancestors.
Keep cool at Ellery Creek Big Hole as well. This ever-popular waterhole is encircled by huge red cliffs and has been carved out by numerous big floods over thousands of years.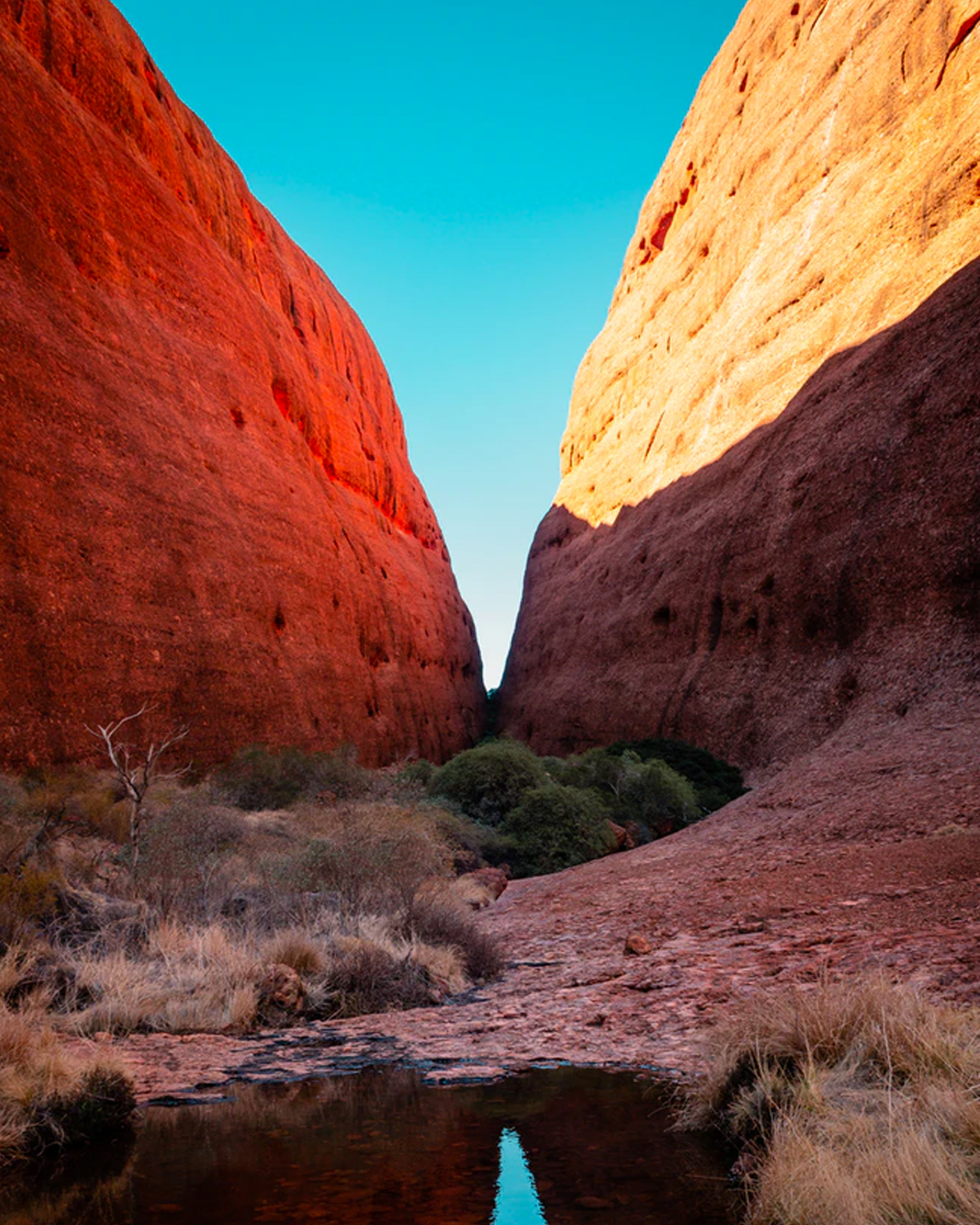 Explorer's Way
Explorer's Way is one of the biggest drives you could do in the Northern Territory. This drive, more or less, will take you top to bottom of the state (or vice versa) and is an epic way to fill those annual leave days you've racked up. We suggest starting from Darwin and heading straight to Litchfield National Park (let's be honest, you could really spend all your time here)—the closest thing you'll get to a natural water park. This gem is loaded with misty waterfalls like Wangi Falls and Florence Falls. There's also the three-tiered pools of Buley Rockhole and then Tolmer Falls which is the park's resident waterfall loop walk.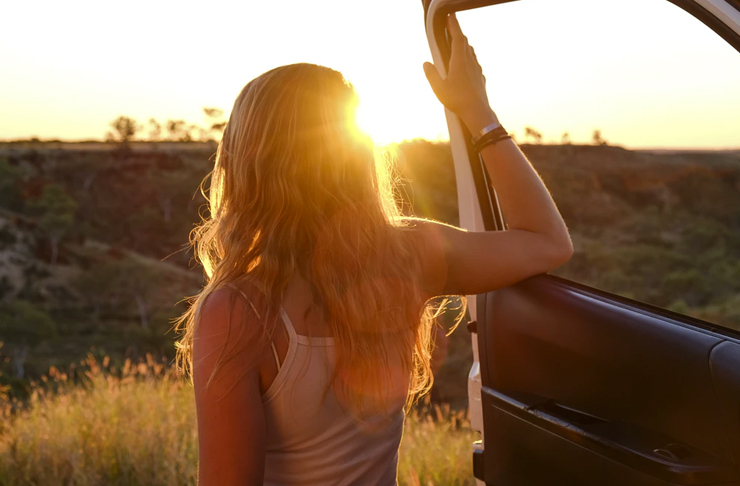 Nature's Way
For those of you who have 'exploring national parks' high on your priority list, Nature's Way is your jam. This Northern Territory road trip spans wetlands, rivers, natural swimming waterholes, plunge pools and bushwalks. You'll come across Litchfield National Park (which again, is a dream for anyone obsessed with swimming and going for spontaneous dips). Nitmiluk National Park is a mecca of gorges and changing light all year round, pretty much the ideal spot to hire out a canoe and paddle along the banks to soak up ancient Indigenous rock art and wildlife.
Finally, the Heritage-Listed Kakadu National Park has been home to the Bininj/Munggay people for some 65,000 years and features over 5000 Indigenous rock art sites. There's a lot to do here including hitting up the Gunlom Plunge Pool offering up panoramic views, checking out Maguk—a pristine natural waterfall, driving to Twins Fall Gorge and walking up to Ubirr to watch the sunset from the top of a rocky outlook.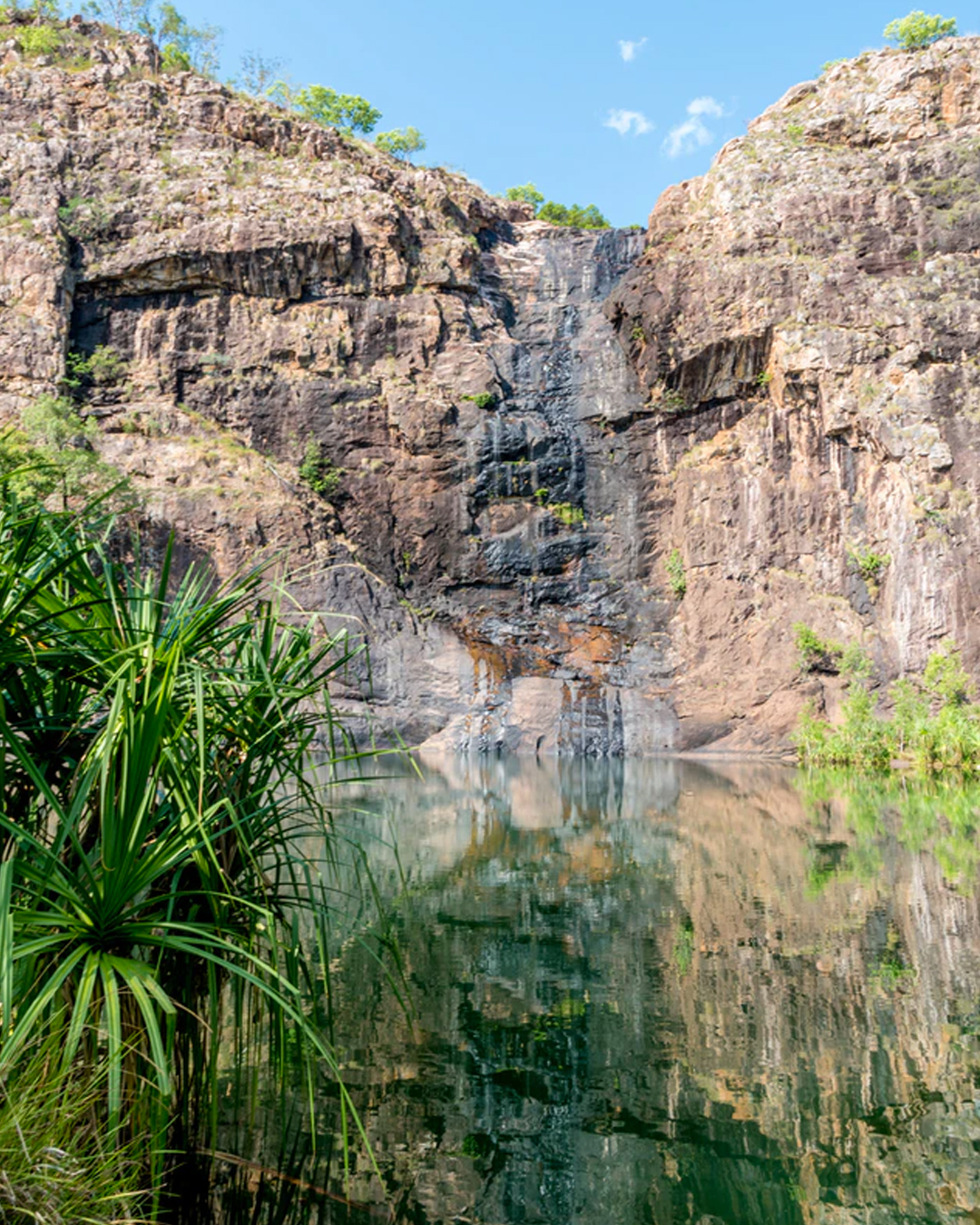 Arnhem Way
For breathtaking peninsula drives, you'll want to make sure you've got Arnhem Way on your road trip bucket list. This Northern Territory drive starts around 50km south of Katherine, finishing up in Nhulunbuy on the Gove Peninsula. You'll be spoilt with a myriad of fishing spots and 4WD adventures around the Dhimurru recreational area. Beaches worth your while include East Woody, Middle Car Park and Cape Wirrwawuy, with Gove Boat Club serving up insane coastal views and sundowners.
Because Arnhem Land is Aboriginal Land Trust, permits are required for visiting beaches, parks, waterways and also accessing First Nations homelands. You can access these through Katherine or Nhulunbuy Northern Land Council offices, and the Dhimurru Aboriginal Corporation – either online or in-person at the Dhimurru office in Nhulunbuy.
Travelling around all of Australia? These are the most beautiful national parks to check out.
Image credit: Tourism NT, Seven Road Trips, William Christine, Vladimir Haltakov