In the wise words of Justin Timberlake—we're bringing sexy back (to the bedroom).
The world of sex toys is a big one, to say the least, and much like your skincare routine, it's essential you invest in the best of the best. And to help you get on your way to premium bedroom bliss, we'd like to draw your attention to some snazzy bits and bobs guaranteed to jazz up—well, you know.
Here are the best sex toys so you can live your best life in the bedroom.
Vush Abbie Chatfield G-Spot Vibrator
It's the toy that shook the nation and while we're not ones to simply rave on about a toy just because it's trending, this one absolutely lives up to the hype. Created by the one and only Abbie Chatfield in a might collab with Vush, this guy is powered by a little motor that is super discreet and quiet (though we can't promise you will be).
B-Vibe Vibrating Silicone Anal Bead
They don't call this one the 'beaded powerhouse' for nothing. We're loving this particular sex toy for its versatility—not only is it great for bedroom beginners but it also works as a red hot sensation thriller for the more advanced. Stacking a row of beads made from silky smooth and seamless silicone, this fuschia fantasy flairs six speeds and 15 patterns of vibration from two rumbly motos. This guy is also body-dafe, hypoallergenic, phthalate-free, latex-free and non-porous.
Satisfyer Vibes Yummy Sunshine
Ring-a-ding-ding this phallic pleasure-sword of sunshine is everything you need in a vibrator and more. Flashing 12 tingly vibrating patterns (naturally, for your 12 different types of horny moods), six intensities and another six blissful rhythms this gal is basically a disco ball of happiness. Pair her up with this ridiculously smooth silicone lubricant.
Satisfyer Men Vibration Masturbator
Sleek, discreet and boasting curves one could only describe as ergonomic (ooft), this intuitive bulge beast straps a whopping 14 vibration programs guaranteed to put a spring in your step. The motors for this guy are located right at the tip so if you know anything about nerve endings you'll know that this spells pure, electric joy. The overlapping vibration patterns on the Satisfyer Men Vibration Masturbator basically make it feel like the best oral sex of your life. Yeah—we went there.
Moxie
We totally vibe a step towards the future and that's exactly what little Moxie is. This super quiet and discreet vibrator (which yes, looks exactly like the remote for you garage door) can be connected to We-Vibe's We-Connect App which means you and your partner can play sex god wherever you are. It's also waterproof which you know, speaks for itself on many levels.


OOH G-Spot Vibrator
Not all vibrators are created equal and the pleasure saber that is the OOH G-Spot Vibrator is a masterpiece in and of itself. Using marshmallow-soft, body-safe silicone (lick it, suck it but don't you dare eat it) this guy has two-hours of go-go so you can leave the Milo at home.
Mia By Velvetine
It's all about the fine attention to detail when it comes to Mia. This external vibe perfectly fits in the palm of your hand and has three subtle ribs for extra fun, a curved tip and a silky smooth veneer if you're out here trying to finesse some gentle lovin'. This hand-held beauty is pretty much the device of your juiciest dreams and comes with 10 different vibration modes.
Lifelike Lover Luxe Realistic Multicoloured Silicone Dildo 7 Inch
You can adult all you want but sometimes life decisions do come down to having the shiniest toy in the shop. Enter the Multicoloured Silicone Dildo, she's a kaleidoscopic being of fun times ahead and we know she's pretty but you should probably refrain from keeping her on display, especially if you live in a sharehouse. On top of this, she comes in a number of other colours like blue or red—whatever tickles your pickle's fancy.
Bionic Bullet 5 Function Vibrating Rabbit Cock Ring
Relax, this isn't the type of sad vibrating halo you picked up at your general store (sans lube like the rookie you were) back in the day. This bad boy is like the Fisher & Paykel appliances of the adult play world and there are few reasons why this is so—he's slick in design, reliable and affordable too. Not to mention the longevity also means you can quite literally go and go and go and... you get it.
Womanizer Pro40 Clit Stimulator
The Womanizer Pro40 Clit Stimulator is more hi-tech than anything old mate Elon could come up with. She leads the "best sex toy" line-up by a long-run and has a cult-following more dedicated than a 90s kid growing up with Harry Potter. There are six intensity levels for varying sensations and an ergonomic design with silken silicone which basically puts the "lit" in clit. You're welcome.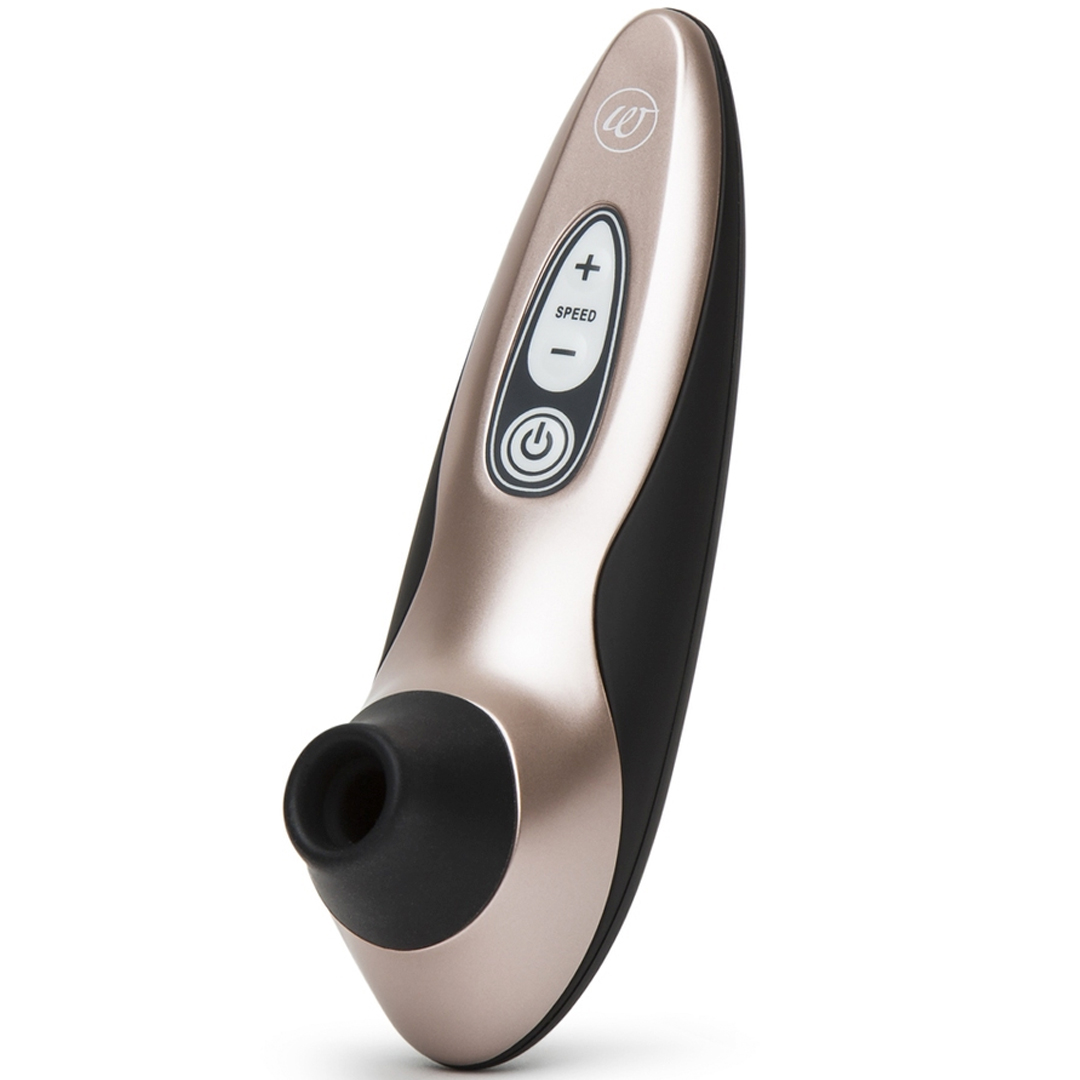 Womanizer Duo
Explosive is probably not the first word you want to hear when it comes to sex toys but stick with us. Giving a whole new meaning to "business in the front, party in the back", it should come as no surprise that the Womanizer Duo is a double whammy in a very good way. What she lacks in affordability, she makes up with premium, heavenly and explosive bliss—absolutely unachievable elsewhere.
Head Master Vibrating Blow Job Stroker
We all know the best kind of sex toys are inconspicuous and this guy is king of subtleties in appearance. What may look like half a plastic water bottle to your housemates will actually be a textured tunnel giving you the big "O" every damn night. The best part? It vibrates, and it's completely open-ended to suit all shafts shapes and sizes.
Bedtime Bullet 10 Function Vibrating Butt Plug 4 Inch
Much like an extra roll of toilet paper in the bathroom, the Bedtime Bullet is an underrated essential in the bedroom. In theory, sure, it sounds pretty underwhelming and no one actually thinks they need one but when it is there, everyone really appreciates the extra mile.
Desire Luxury Rechargeable Male Vibrator
If you're getting ten pin bowling vibes then so are we, but don't knock this juicy contraption until you've tried it. This guy comes with eight modes of vibration, 12 speeds and storage which may sound like an ad for an Audi g6 but trust us, it is so much better than that.
Need more inspo? Here are the best podcasts about sex.
Design credit: Kate Mason
Editor's note: Urban List editors independently select and write about stuff we love and think you'll like too. Urban List has affiliate partnerships, so we get revenue from your purchase.