Life is full of iconic duos. Supreme and Louis Vuitton. Balenciaga and Fortnite. Rolex and Wimbledon.
Call it the Virgil Abloh effect—or call it what you will—we are downright obsessed with iconic collabs.
The latest collab to drop this summer? Connoisseur Gourmet Ice Cream has teamed up with artisan chocolatiers Koko Black and created not one, but two, new premium ice cream stick innovations.
The first flavour of pure artistry is the Classic Vanilla with Koko Black Premium Crafted Chocolate. Featuring Connoisseur's beloved smooth vanilla flavour paired with Koko Black's handcrafted 54% dark chocolate, this sweet treat is pure decadence.
The second innovation is the Honeycomb with Koko Black Premium Crafted Chocolate featuring a coating of Koko Black 54% dark chocolate and Tasmanian Leatherwood honeycomb pieces with smooth honeycomb flavoured ice cream, swirled with honey syrup.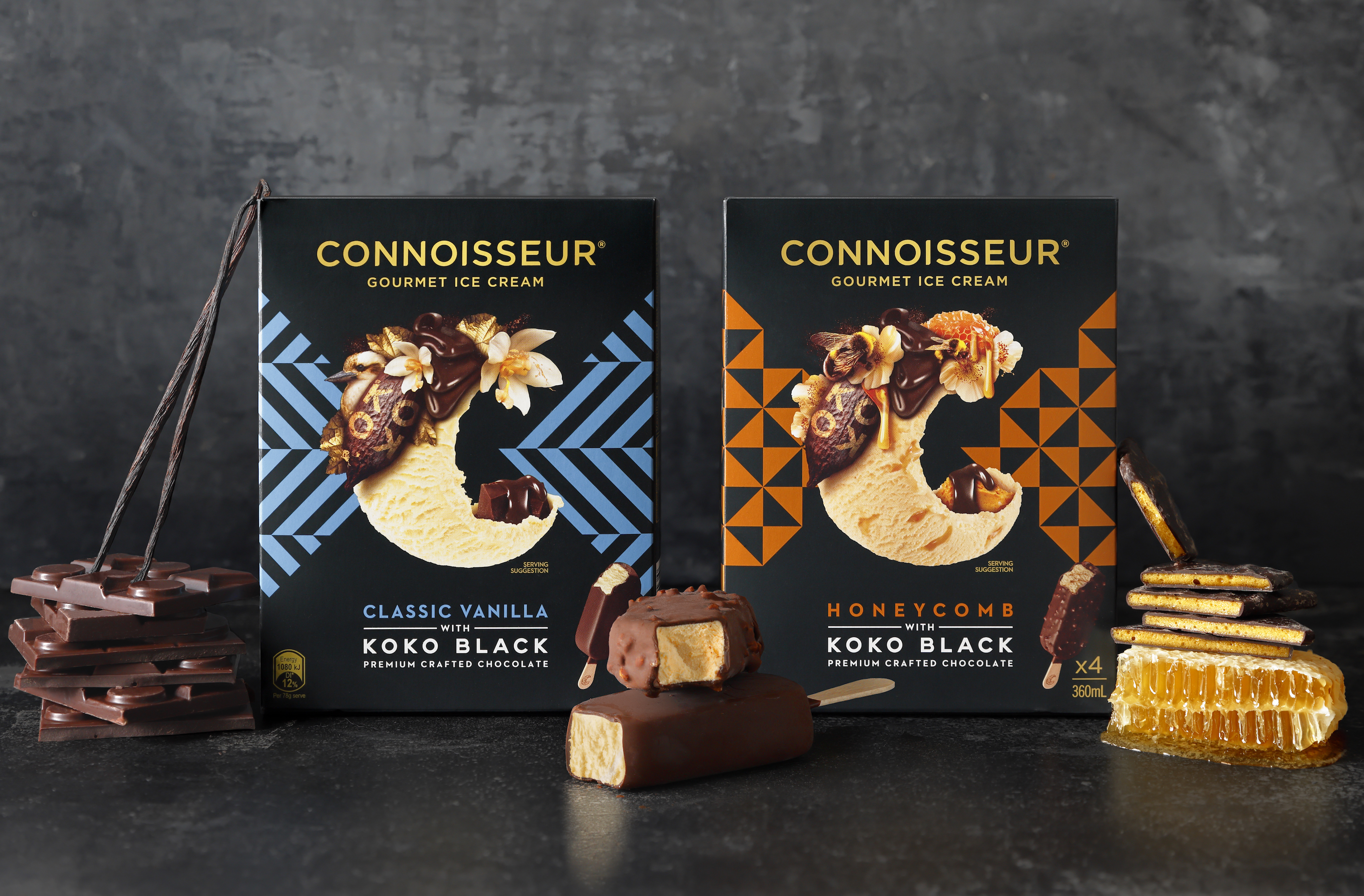 Proving this partnership couldn't be more perfect, both Connoisseur Gourmet Ice Cream and Koko Black were founded in Melbourne and share a passion for high-end desserts made with premium natural ingredients made locally.
The ice cream collab has dropped just in time for summer and is now available in your local freezer aisle. We recommend stocking up on each flavour with both the honeycomb and vanilla available in packs of four from all major supermarkets, or you can grab the vanilla individually if you're chasing a sweet craving from your local convenience store.
Editor's note: This article is proudly sponsored by Connoisseur and endorsed by Urban List. Thank you for supporting the sponsors who make Urban List possible. Click here for more information on our editorial policy.