After two years of chaos and cancellations, 2022 is proving to be a big (big) year for weddings. Despite the serious lack of nuptial bliss brought on by the pandemic, it seems extravagant celebrations are out and pared-back DIY weddings are having a major moment.
Yes, instead of the enormous guest lists, opulent florals, costume changes, expensive planners, and extravagant venues of weddings past, brides and grooms of 2022 and beyond are choosing minimalist, micro weddings with a cool DIY spirit.
If your own wedding is on the horizon and you're vibing a DIY affair, no doubt catering and a top-tier menu will be one of your top priorities. But just because you're going DIY doesn't mean you need to suffer subpar food—like plastic-covered "drop and go" catering or food trucks for venues without a kitchen. Enter Gathar, the incredible Australia-wide private chef and catering platform guaranteed to up the ante on your DIY wedding feast.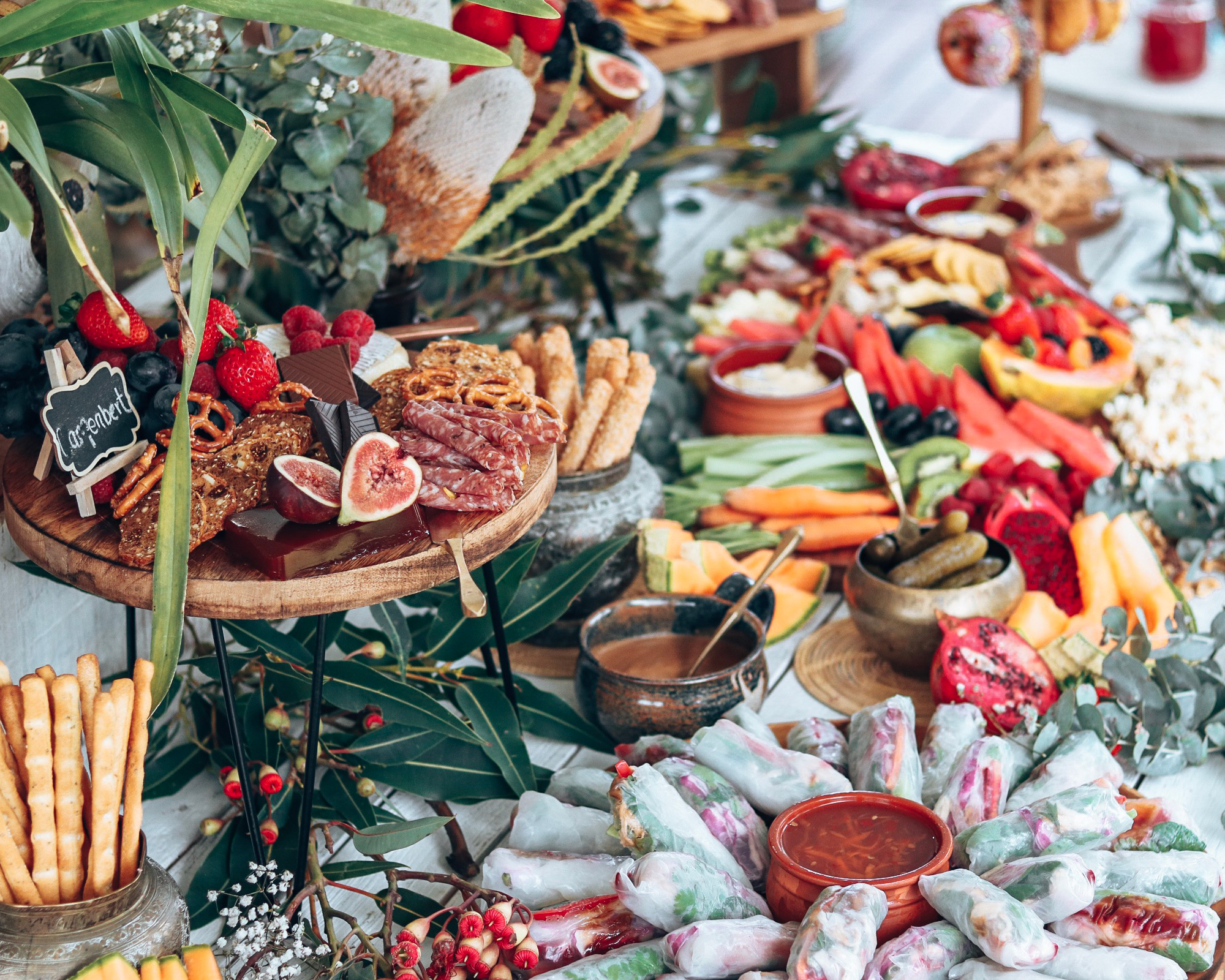 Headlined by a community of amazing chefs and cooks, with Gathar, you're able to choose from a collection of curated menus, chefs' signature menus, or even design your own custom menu for the big day. Whether you're after a private chef experience and a stunning sit-down lunch, or you want the most 'Grammable grazing table to have ever existed, Gathar is the perfect foodie solution to your DIY wedding.
As well as having catering options galore, Gathar goes deep on customising the experience for you—from amending the menu for specific dietary requirements through to additional canapes, grazing boards, or an oyster course to start, Gathar can do the lot.
And Gathar won't break the bank either, with prices ranging from $27 per person for a "Gathar Grazing Table" to $72 for the "Deluxe Canape Journey", $96 for the "Grande Italian Festa", a shared-style Italian feast, and $159 per person for the "Simple Meets Extraordinary" for something a little more elevated, complete with fillet mignon and a rosewater creme Catalan for dessert.
Prices are subject to change based on produce availability. Step your DIY wedding up a notch and take a peep at Gathar here.
Image credit: Jasmin Sleeman for Beauticate and Gathar
Editor's note: Urban List editors independently select and write about stuff we love and think you'll like too. Urban List has affiliate partnerships, so we get revenue from your purchase.