They say the best things in life are free and we couldn't agree more. And while it may be hard to find a free lunch, having a good day out doesn't mean you have to empty out your wallet.
Whether you're feeling a bit cash-strapped in the lead up to payday or just love a freebie, Wellington has oodles of fun-tastic things to do that are absolutely, positively free.
So without further ado, here are 50 of the best free things to do in Wellington.
1. Go nuts over Fix and Fogg's moreish nut butters, with samples served from their cute-as-a-button window in Leeds Street. Try crowd favourites including the heavenly Chocolate Almond spread and the spicy Smoke and Fire.
2. Break a sweat with a brisk hike through the bush up to the Mount Victoria lookout and be rewarded with jaw-dropping views once you reach the top.
3. Brush up on your New Zealand history with a tour of He Tohu at the National Library to see up close some of New Zealand's founding documents, including the original Treaty of Waitangi from 1840, as well as the 1893 Women's Suffrage Petition.
4. Get a cheeky pic with the bare-bottomed bronze fella, Solace in the Wind—arguably Wellington's most photographed sculpture.
5. Pack your togs and a picnic and head to Oriental Bay—Wellington's answer to the Riviera—for an afternoon of sun-worshipping and swims.
6. Hop along to Garage Project's cellar door and get to know Wellington's OG craft beer kings. Sip their crafty brews fresh from their Aro Street brewery.
7. Stretch your legs on a half-day walk to the Pencarrow Lighthouse, the majestic beacon sitting at the entrance to Welly harbour, and surrounded by sea-nic vistas.
8. Marvel at the giants in Gallipoli: The Scale of Our War, the gripping exhibition at Te Papa which tells the stories of the ill-fated 1914 Gallipoli campaign.
9. Get blown away by the impressively tall wind turbines sprinkled across the hillside at the Makara wind farm.
10. Pop your best manu or do some bombs off the Taranaki diving platform in front of the cheering crowds.
11. Lean into the capital's notorious wind and grab a snap with the iconic Wellington sign by the airport.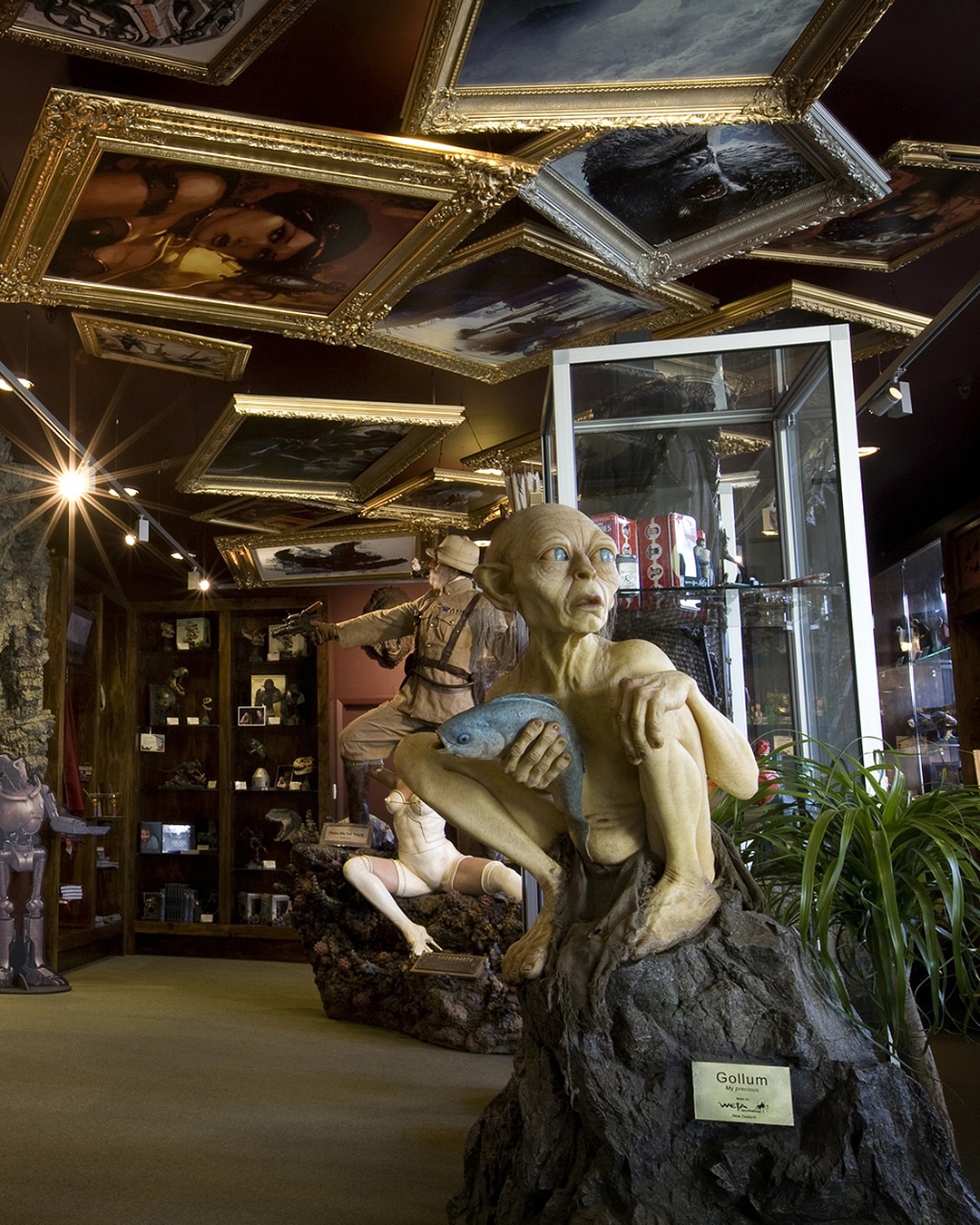 12. Then swing by the Weta Cave to get a glimpse of Welly's movie-making magic and a mandatory pic with the towering trolls out front.
13. Take a stroll along Ghuznee Street to peruse the stellar lineup of homegrown fashion labels including Twenty-Seven Names, Ena and Mandatory.
14. Pack snacks and a thermos and trek around the wild south coast to pay a visit to Red Rocks and its resident NZ fur seal population. Grab some 'seal-fies' with the locals while you're here, just remember to keep your distance.
15. Gaze at the wooden wonder that is Old St Paul's Cathedral in historic Thorndon. This 155-year old church, built in the striking Gothic Revival style, is as impressive on the inside as it is outside.
16. Explore the eerie passageways of Fort Ballance, an abandoned concrete bunker on the Miramar Peninsula, which nowadays doubles as an outdoor canvas for off-the-wall graffiti art.
17. Get a culture fix at City Gallery in Te Ngākau Civic Square. With an ever-changing collection of contemporary works from New Zealand and abroad, this gallery will challenge the way you experience art.
18. Stop and smell the roses (literally) in the award-winning Lady Norwood Rose Garden. You'll find this beaut spot in the blooming gorgeous Wellington Botanic Gardens.
19. And make sure you explore the rest of the gardens while you're there! This 25-hectare plant paradise is brimming with specialised plant collections, botanical displays, native forest, and some lovely views of the city to top it off.
20. Ramble through Thorndon Village on Tinakori Road and explore the cute boutiques and antique shops of this quaint historic neighbourhood.
21. Take some time for reflection at Pukeahu National War Memorial Park, and browse the striking memorial sculptures which commemorate New Zealand's tragedies and triumphs.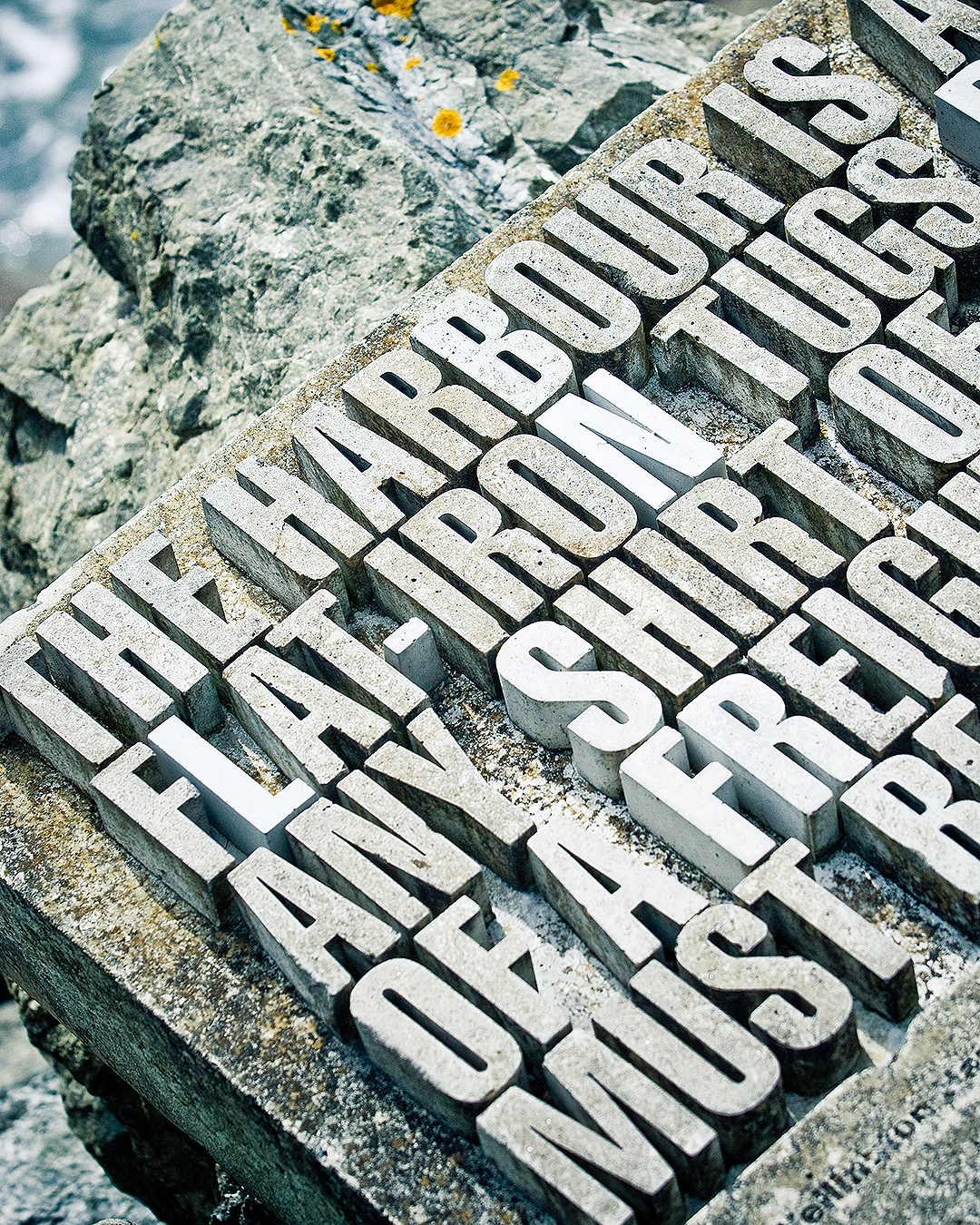 22. Meander around the waterfront, following the Writers Walk – a trail of 23 sculptures etched with poetry and quotes which capture the essence of the city and sea, set against a backdrop of Wellington's stunning harbour.
23. Get a sneak peek at the inner workings of New Zealand's government on a free public tour of parliament. Keep an eye out for your fave MPs along the way.
24. Do as the locals do and make a beeline for the Harbourside Market, held every Sunday next to Te Papa. This buzzy market is jam-packed with fresh produce, artisan goodies and food truck treats to tempt your tastebuds.
25. Grab a snorkel and dive into the Taputeranga Marine Reserve, along the southern coast of Wellington. This protected area is home to a thriving population of sea critters, including octopus, rock lobsters, crabs and starfish. Don't forget a wetsuit, this water gets chilly.
26. Saunter along Cuba Street—the most quintessentially 'Wellington' of all the capital's streets—and enjoy the sights and sounds of this colourful strip that's overflowing with eclectic shops, buzzy cafes and quirky characters.
27. Head north of Wellington for a walking adventure along the Paekākāriki Escarpment Track. With knockout views of Kapiti Island and a fair few stairs along the way, you'll soon see why this track is dubbed the 'Stairway to Heaven'.
28. Explore Wellington's great artdoors by hunting down the quirky and colourful murals splashed on the city's walls. From the Bowie mural on Ghuznee Street to the Shark mural on Cable Street, the central city is filled with artworks that'll blow up your Insta feed.
29. Stop by the charming Petone Settlers Museum on the shore of Petone Beach and discover the stories of the first European settlers who landed on these shores in 1840.
30. Hike up to the top of Mount Kaukau for that 'on top of the world' feeling. At this 445m high point, you'll be swept away by the panoramic views of the Hutt Valley, the harbour and the city.
31. Find a new source of gin-spiration, with a visit to Wellington's very own urban gin distillery, Denzien. Taste their small-batch craft gin, lovingly made right in the central city.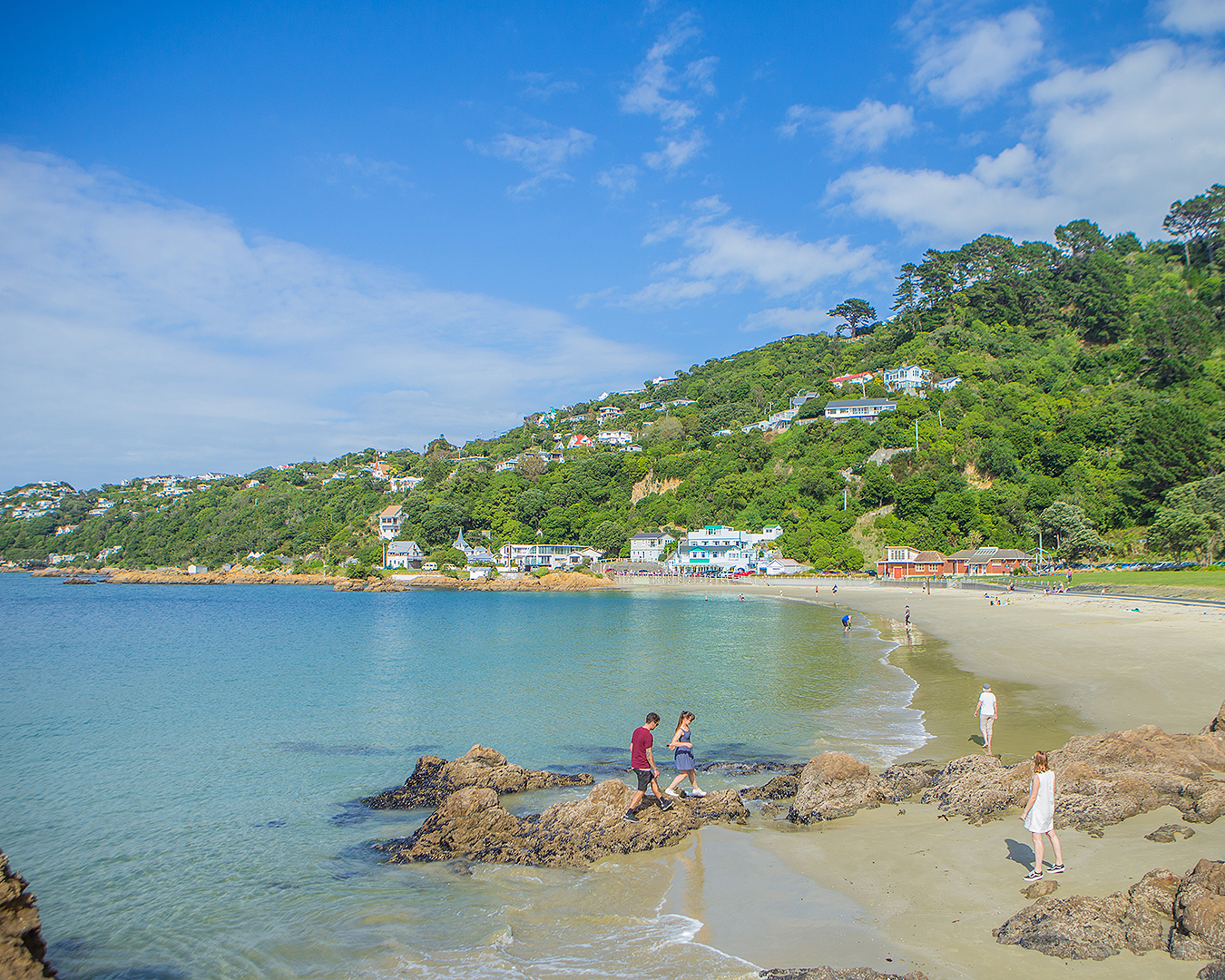 32. Spend a lazy afternoon on the golden sands of Scorching Bay, a stunner of a beach with aqua-blue waters – perfect for a dip on a balmy day.
33. Step back in time and journey through the capital's colourful past at the Wellington Museum, a haven of curiosities, characters and creations.
34. Follow in the (hairy) footsteps of some well-known hobbits, with a trip to Kaitoke Regional Park, the lush reserve which became the backdrop for Rivendell in the Lord of the Rings film trilogy.
35. Track down Wellington's well-known public sculptures, from the gyrating Water Whirler on the waterfront to the infamous Quasi, the controversial giant hand atop City Gallery.
36. Experience the grandeur of the Old Bank Arcade, Lambton Quay's high-end shopping destination that will make you feel a million bucks.
37. Sip your way through offbeat natural wines at Te Aro Wine, a clever urban winery with nary a vine in sight.
38. Catch some waves at Lyall Bay Beach, one of Wellington's most popular surf spots.
39. Go bush and visit Birchville Dam in Upper Hutt, a magical spot reached after a 25-minute stroll. Admire the reflections in the crystal clear dam water and if you're lucky, see the waters overflowing, creating a magnificent waterfall.
40. Have a nosy inside the historic Thistle Inn in Thorndon – New Zealand's oldest surviving tavern and restaurant operating from its original site. Legend has it that in the 1840s, the infamous Maori chief Te Rauparaha would pull up his waka on the shore outside the pub and pop in for a tipple.
41. Discover the faces of New Zealanders who have shaped our country at the New Zealand Portrait Gallery, the gallery inside the elegant heritage building, Shed 11.
42. Grab some wheels and head to Tunnel Gully to go for a cruise along the old railway line that passes through the spooky 253m-long Mangaroa Tunnel.
43. Test out the acoustics inside the airy chambers of the Wellington Railway Station, the grand old dame which welcomes flocks of commuters through its doors every day.
44. Get chills with a walk through the Bolton Street Memorial Park, one of Wellington's earliest cemeteries and the burial ground of many early pioneers and significant historical figures.
45. Get close to nature at Otari-Wilton's Bush, a sanctuary of native flora and fauna. Pick one of the many walking trails and enjoy a peaceful meander through this unique reserve.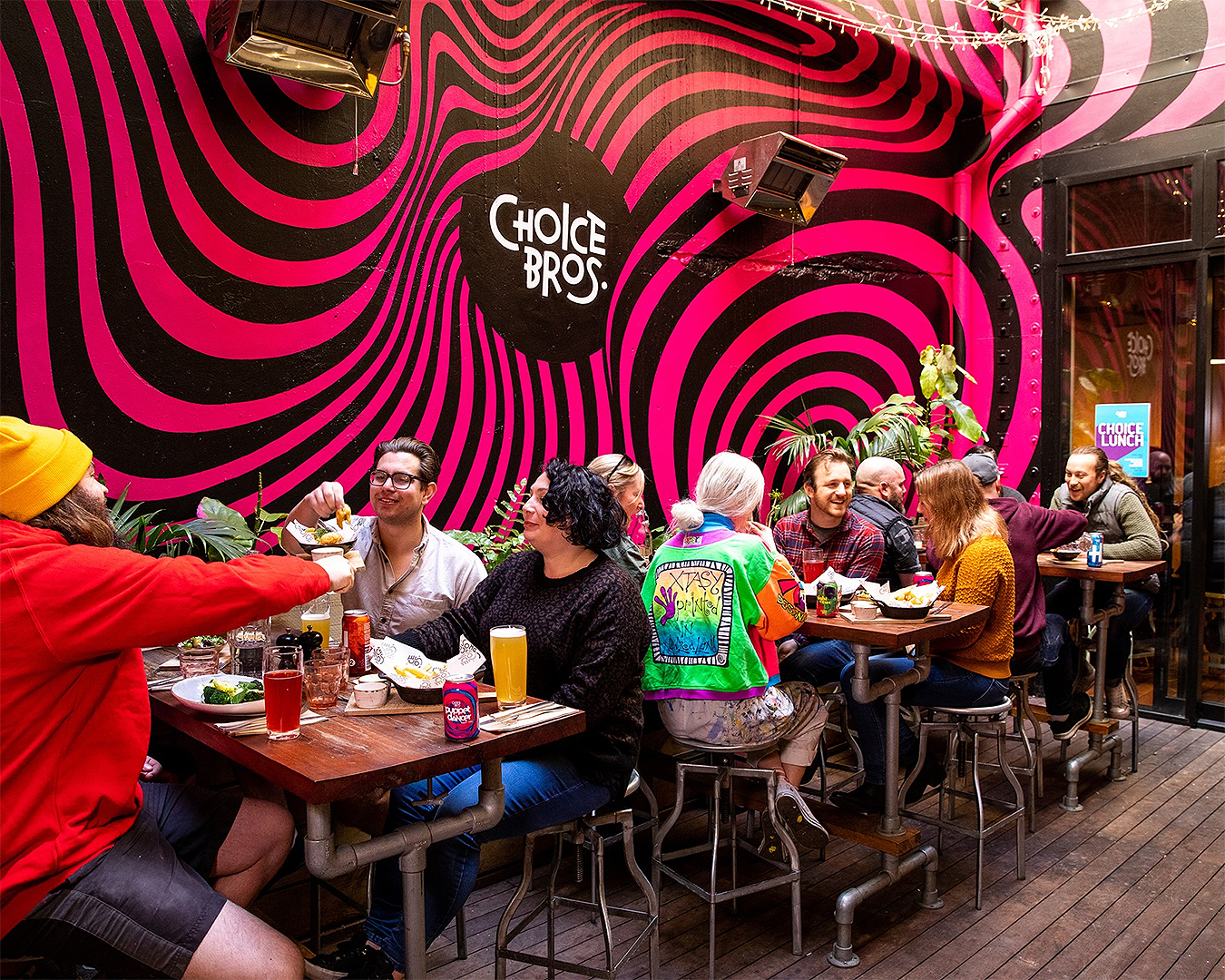 46. Quench your thirst with a tasting at Choice Bros on Ghuznee Street. Sample from their range of experimental brews like Strung Out On Lasers and Power Of Voodoo – a coffee/beer concoction.
47. Challenge your notions of art at Lower Hutt's Dowse Art Museum, a contemporary museum housing a stand-out public art collection with over 3,500 objects.
48. Get to know New Zealand's weird and wonderful wildlife and rock 'n roll in the famous Quake House at Te Papa's Te Taiao | Nature.
49. Head out for a wander around the south coast at dusk to try your luck with Little Blue Penguin spotting. Signs along the road hint at their existence, but these native cuties are notoriously hard to spot so keep your eyes peeled.
50. Let your nose lead you to the sweetest spot in town, Wellington Chocolate Factory - New Zealand's original bean-to-bar chocolate maker that gives Wonka a run for his money.
51. And one more for luck, because we're nice like that, head out under cover of darkness to the best places to stargaze in Wellington.
Got some cash to splash? Here are 50 rad things to do in Wellington.
Image credit: Oriental Bay Boat Sheds, Writers Walk by Denis Glover, Scorching Bay by Jeff McEwan, Choice Bros.