For many of us city-slickers, the night skies are slightly under-whelming thanks to light pollution. But if you get the chance to head out of town or even get up high enough, the night sky transforms from a few speckled stars into the whole damn universe.
We headed out around Wellington to document some of our favourite stargazing places, capturing the beauty of the cosmos as gorgeously documented in these stunning photos.
Whilst Aucklander's have the Star Dome, Welly has Space Place, and since 1941 it has been the place where many seasoned stargazers throughout generations got their start. The sky is no longer the limit and it's time to take off the training wheels, pick up those binoculars and set your sights on the heavens with these great spots to get lost in the stars.
Here are the best places to see the stars in and around Wellington.
Eastern Walkway
Whilst tackling one of the two great Eastern Walkway tracks, keep an eye out for a stargazing spot which speaks to you. Pick your choice (or join them together) of the Eastern Walkway, which starts at the southern part of Miramar and ends at Tarakena Bay, or the Eastern Walkway Loop which kicks off from Tarakena Bay down to Breaker Bay before looping back inland. Both face out to the ocean and will take you away from the cities' blaring light pollution, making for perfect stargazing conditions if the weather is in your favour. Bonus points if you decide to head out to Dorset Point which you can get to from Miramar Peninsula. It has sensational views out to Wellington Harbour, which is a great precursor to a stunning night sky and this is what makes it one of the best places to see stars in the Windy City.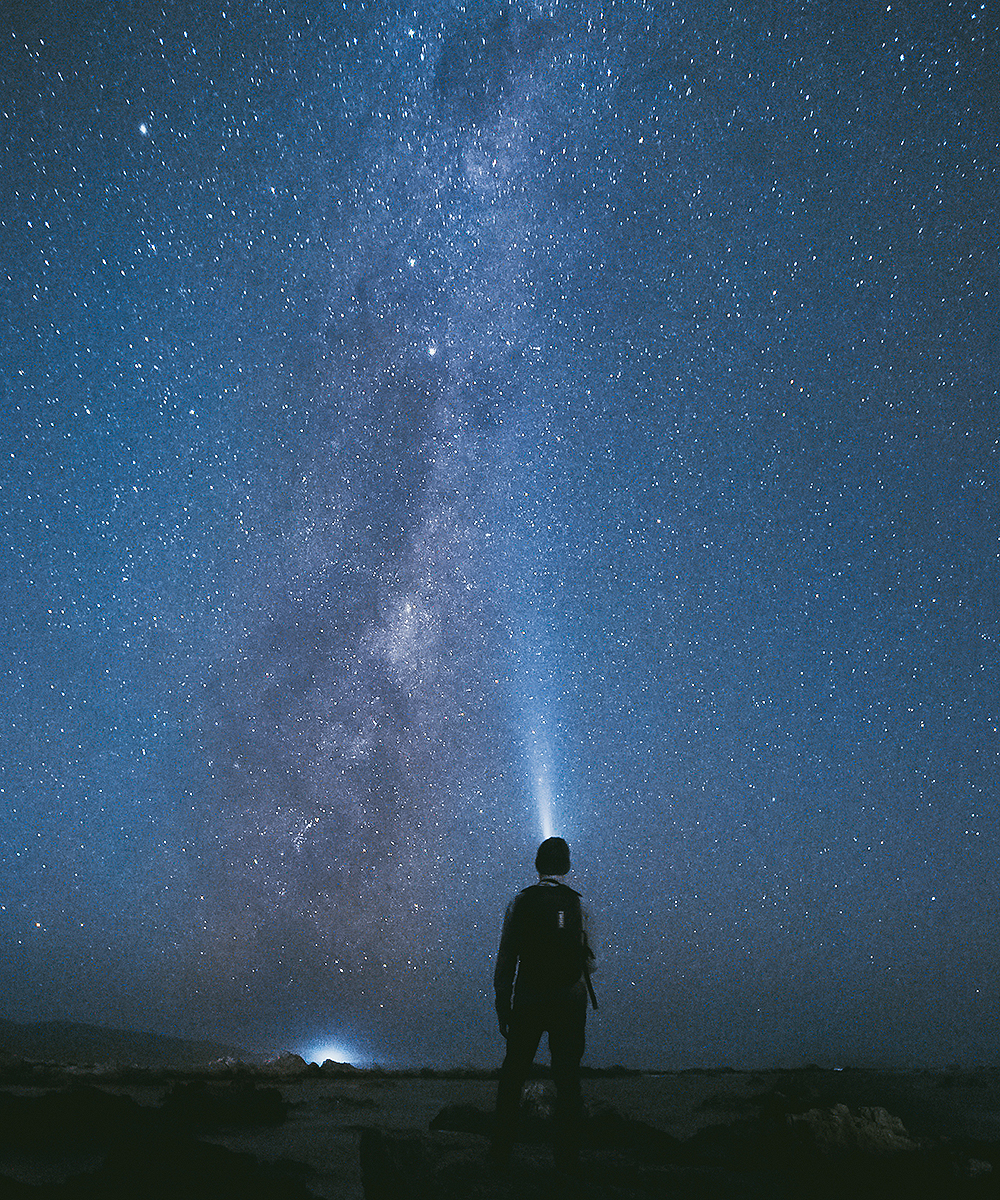 Houghton Bay
Joining the Southern Walkway to the coast, Houghton Bay might not have the best spots to swim in, although it is home to a few bloody good stargazing spots. There are no shortage of areas in which to get your gaze on, so head to your favourite spot or if in doubt, Sinclair Park or Te Raekaihau Point will do just fine. Make sure you dress for the weather and get ready to take in the wonders of Houghton Bay's night sky.
Sinclair Park
When it comes to night-time adventures, it pays to take the road most frequently and easily travelled. Once you've parked your car along Houghton Bay Road (or got off the bus!), make your way to Sinclair Park. Not that you'll be able to see very clearly post sun-down, but Sinclair Park is full of native trees which are regenerating the forest in this area. Find a good patch of grass or bench and set up your stargazing shop, or head for higher ground up Buckley Road in search of the lookout to get a little bit closer to the action.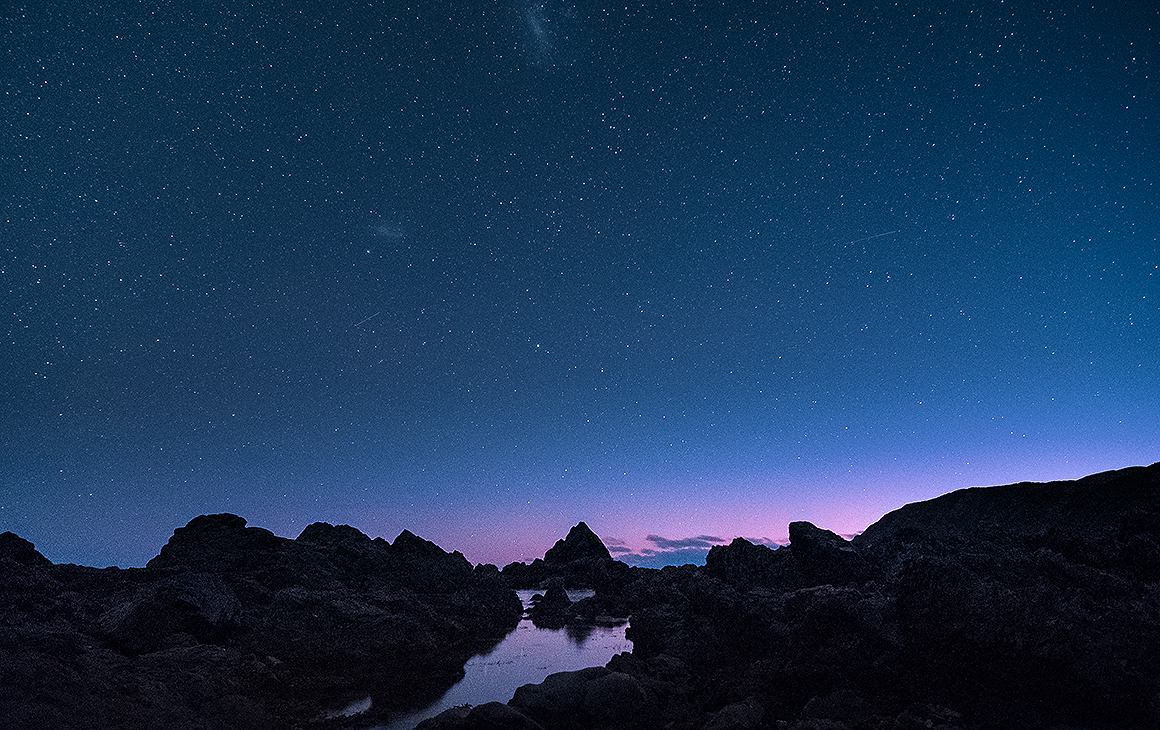 Red Rocks
What's in a name? Where the sand meets the sea are a collection of jagged rocks stained blood red. It's probably safer to stay clear of the rocks during dark, but there's nothing stopping you from hitting the sand. To get to this cool lil stargazing spot, it's a bit further out of town in the direction of Owhiro Bay. From there, take the Owhiro Bay to Red Rock track. During the day, you can follow the track all the way to Sinclair Head where you can check out the seal colony, but this is probably best avoided at night. Set up all your tools and instruments to inspect the stars, or simply lay back, relax and take it all in.
Te Raekaihau Point
In Māori, Te Raekaihau means 'the headland that eats the wind', and the reserve is a well-known spot for those wanting to nab epic shots of Lyall Bay, Island Bay and Cook Strait. On the fringe of Taputeranga Marine Reserve, there are tonnes of bush and tracks to explore during the day, but the scenes at night are a total different kettle of (star) fish. Being close to the city, it's remarkable that there is such little light pollution, and its noted that you might even be able to observe the Aurora Australis (AKA the Southern Lights) from this location if it's meant to be. One of the best places in Welly to see the stars, head down and set yourself up in its rugged, coastal surroundings for endless views into the universe and beyond.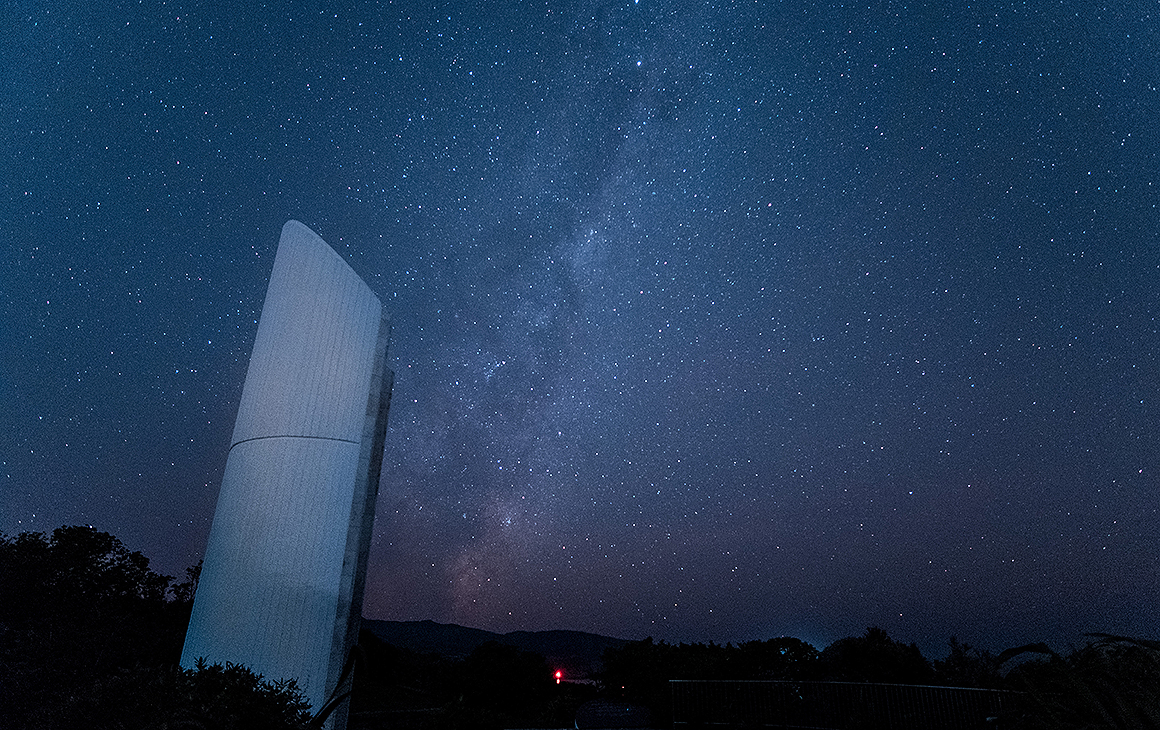 Atatürk Memorial
History buffs will know Atatürk Memorial as the spot in Aotearoa which honours Mustafa Kemal Atatürk, the first president of the Republic of Turkey and was built in response to the Turkish Government commemorating Anzac Cove in Gallipoli. It houses a wonderful marble monument memorialising Atatürk, and sits atop a ridge on the south coast of Wellington looking out to Tarakena Bay. With expansive blue sky vistas during the day, its sweeping views (and parking lot) make it an ideal spot for stargazers want to look out to the cosmos whilst feeling like a tiny speck of dust, hurtling through the universe. Makes you think, huh.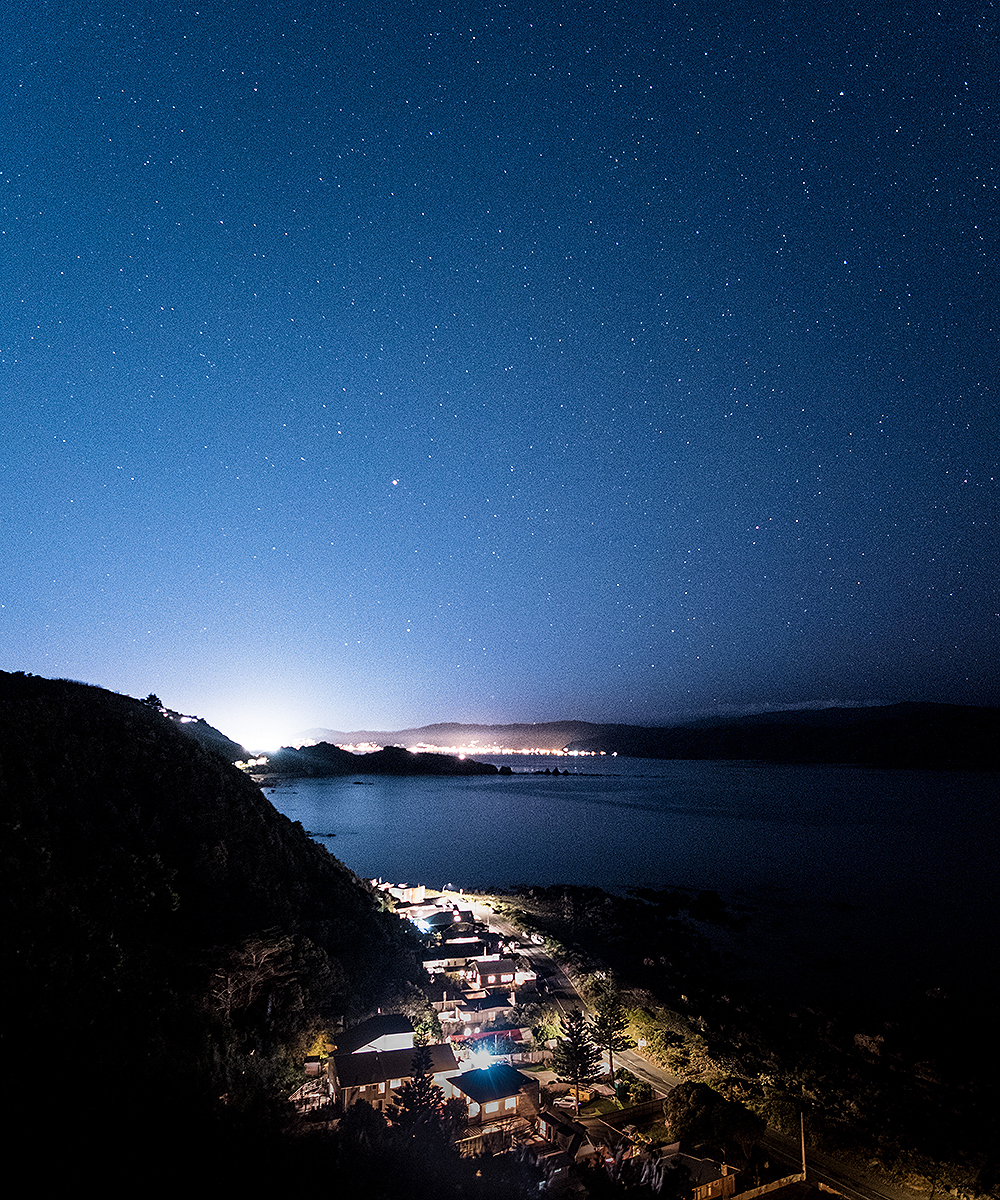 Breaker Bay
During the day, Breaker Bay is known by some locals as a "clothing-optional" beach, but if you happen to be a little sensitive to the naturalist lifestyle, you shouldn't have to worry too much when the sun goes down. Once you're parked up in the carpark at Breaker Bay Road, take your pick of beach, bush or track and set up where you think you'll get the best view of the night sky. In terms of accessibility, follow the signage and keep to the track, as there's a bit of uneven terrain on the sand and a number of steep slopes on the tracks. If you make it up to the top of the ridge (moving as carefully as possible), make sure you move respectfully as the Oruaiti Pa once stood here, many moons ago. Make sure you've got fresh batteries in those torches too and take extra care where you're stepping please!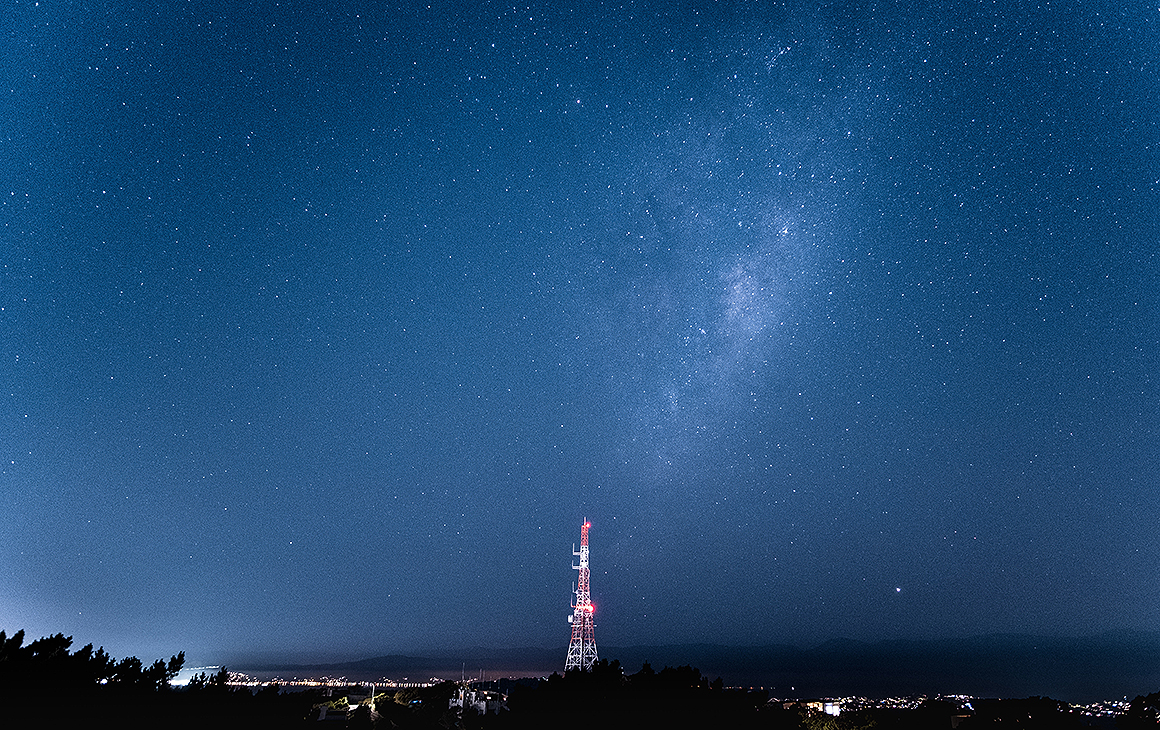 Mt Victoria Lookout
Being in town, a seasoned star-gazer such as yourself would be concerned about the city's high levels of light pollution, however the higher up you go the better and clearer the sky is going to be. Like a NASA/Space X astronaut who got to skip Earth a few weeks back, we're going to get as high up as we possibly can to get the ultimate view of the night sky. Just how high? 196 metres high. When you get to the top (either driving or walking, no judgement here) having had your turn on the rope swing, make your way up the stairs and onto the viewing platform. There are viewfinders atop Mt Victoria which allow you to ogle the wonder that is Te Whanganui a Tara. We're gonna go ahead and ignore those, because we aren't interested in looking out so much as we are interested in looking up. Open your eyes and soak up the universe.
Can't get enough of the great outdoors? Head out on one of Wellington's best walks and hikes.
Image credit: Eastern Walkway, Houghton Bay, Atatürk Memorial, Breaker Bay and Mt Victoria Lookout all by Tomás Valenzuela.