Ever watched an F45 workout, or maybe even signed yourself up for a trial and just thought, 'screw that.' You're not alone—those workouts are INTENSE. And for anyone just starting out on their fitness journey, recovering from an injury or perhaps just really not into sweating buckets of a morning, they could be a little too much to handle.
Well, F45 have the answer (or maybe they just want a whole new crew to join the F45 cult—because it is practically a cult, let's be real)—their new first-of-its-kind training concept, FS8. Combining yoga, pilates and toning exercises, the revolutionary new training method is for gym goers for whom high impact workouts present a challenge, but still want a booty burning, functional, full-body workout.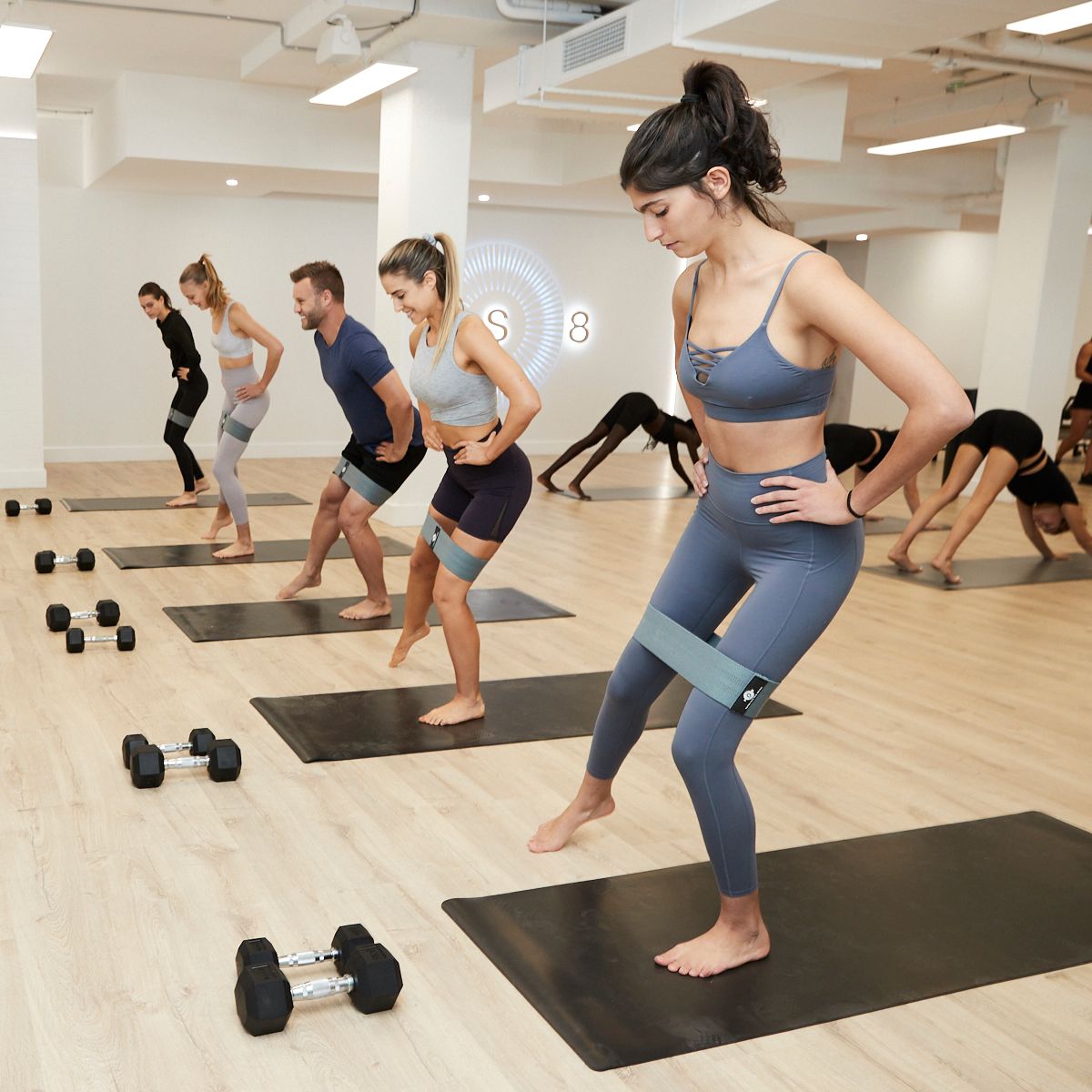 The workouts at FS8 are laid out much like you'll find at F45, with different stations that you work your way through, and each of the timed exercises shown on television screens throughout the studio. Using yoga and pilates accessories, body weights and reformer beds, you'll bend, stretch and push your muscles to their limit, with a variety of different workouts on the schedule throughout each week. Each workout makes use of a library of over 2,800 exercises, meaning you'll never get bored.
The best part of this whole set up? Well, anyone who has 10-pack passes to multiple gyms would have guessed it immediately. While most gyms offer just reformer, just pilates or just yoga, FS8 combines all three, meaning you only need a single gym membership. Game changer.
Several FS8 studios are already open across Australia, including Port Melbourne, Chatswood and South Yarra in Victoria, Noosa and Newstead in Queensland, Manly and Sydney CBD in NSW and Willetton in WA. 50 more studios are scheduled to open this year, so you can bet there'll be one near you soon if you're keen to give it a try.
If you prefer to workout in your living room, check out our favourite Youtube workouts.
Image credit: Logan Weaver, FS8