If your New Year resolutions don't include watching some seriously good TV shows, you are making a big mistake.
Turns out, 2023 is going to be a mammoth year of fresh stories, new faces and some OG comebacks.
So what new shows are coming out in 2023? Read on to find out.
Queen Charlotte: A Bridgerton Story
Centered on Queen Charlotte's rise to prominence and power, this Bridgerton-verse prequel tells the story of how the young Queen's marriage to King George sparked both a great love story and a societal shift, creating the world of the Ton inherited by the characters in Bridgerton. Watch it on Netflix.
You
Season 4
For those still playing at home, season four of Netflix's famed psychological thriller about a bookstore manager who becomes unconscionably infatuated with a multitude of women is on the horizon. You needs no introduction, starring Penn Badgely as the aforementioned stalker with a toxic obsession for pursuing all-in-or-nothing relationships, the show's next iteration will take a format we know all too well thanks to season four of Stranger Things. That's right, we're talking a part one and part two drop.
In it's next season, Joe Goldberg will take up yet another new idenity for himself known as Professor Jonathon Moore (lord help us). Part one is set to drop February 10 and part two will drop on March 10 on Netflix.
Only Murderers In The Building
Season 3
Hulu's cult murder mystery series, Only Murders In The Building, is coming back for a third season and we are that excited. Season two left us with a new murder case to solve and Oliver may or may not be gifted with a larger-than-life storyline which checks out considering prior episodes focused on Charles and hi father and then Mabel. Oh, if you haven't watched it before—the show follows three strangers (Steve Martin, Martin Short and Selena Gomez) who share an obsession with true crime and suddenly find themselves wrapped up in one (and another one and another one). Watch it on Disney+.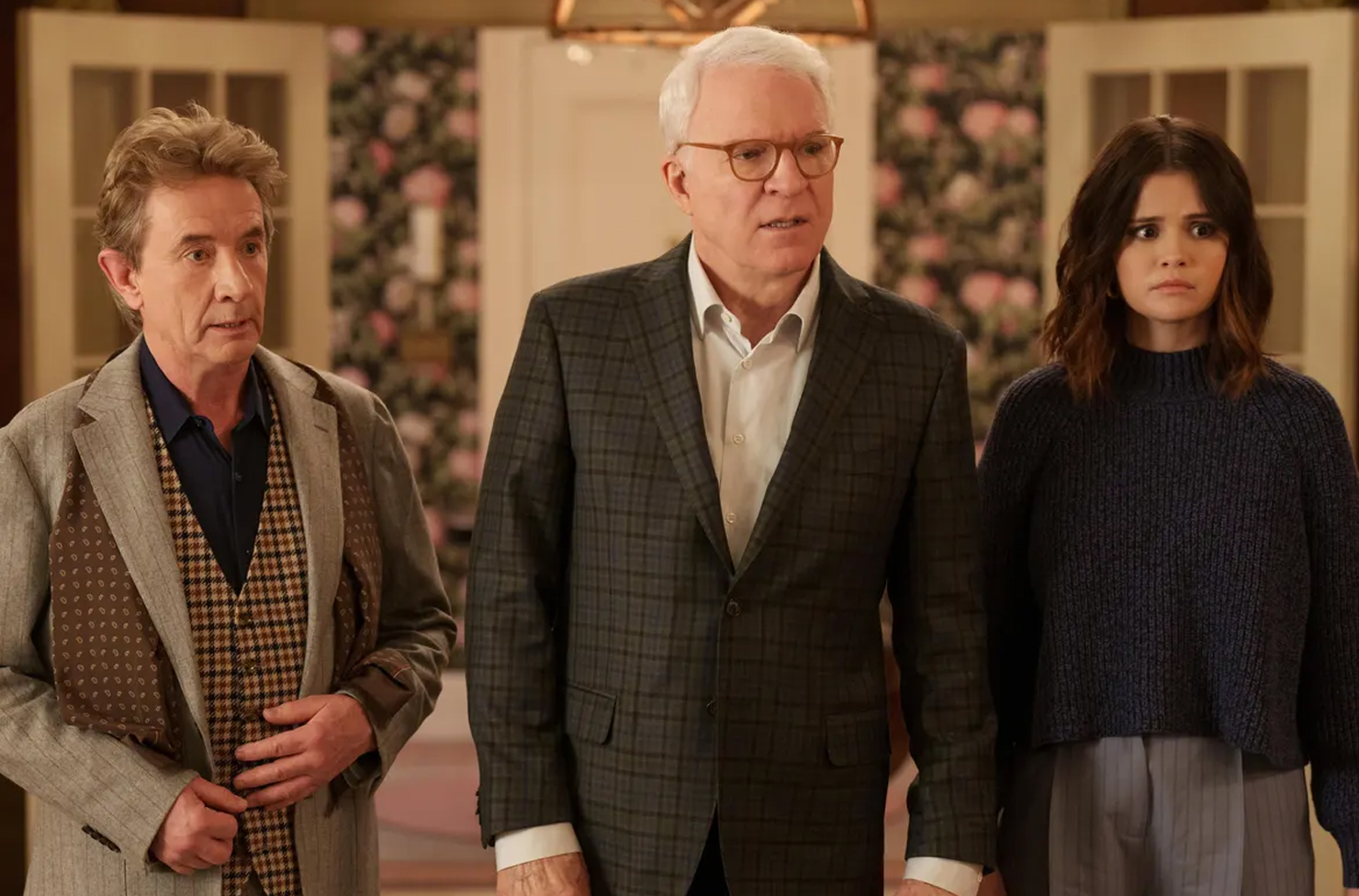 The Last Of Us
This Playstation classic turned drama series is high on our watch list for 2023. If you've been keeping up with a few top movies and shows this year, the cast should look pretty familiar with Pedro Pascal from Game of Thrones and Bella Ramsey from Catherine Called Birdy (Lena Dunham's medieval comedy). Set 20 years into a post-apocalyptic world, one survivor called Joel is hired to smuggle a young girl out of a quarantine zone. Watch it on Binge from January 16.
The Mandalorian
Season 3
On that note, you can also expect Pedro Pascal to reprise his role as Din Djarin aka The Mandalorian aka The Mando in season three of this Star Wars spin-off. If you watched The Book Of Boba Fett, you'll be all up to date with the set up for this next season and look, now he's the leader of all Mandalorians (huge). Watch it from February on Disney+.
The Witcher
Season 3
Okay, you should know by now that not only has The Witcher been renewed for seeason three but Liam Hemsworth is taking over Henry Cavill's role of Geralt of Rivia. It's early days for speculation on what the next season holds, word on the street is you'll be able to watch it from December 2023 on Netflix.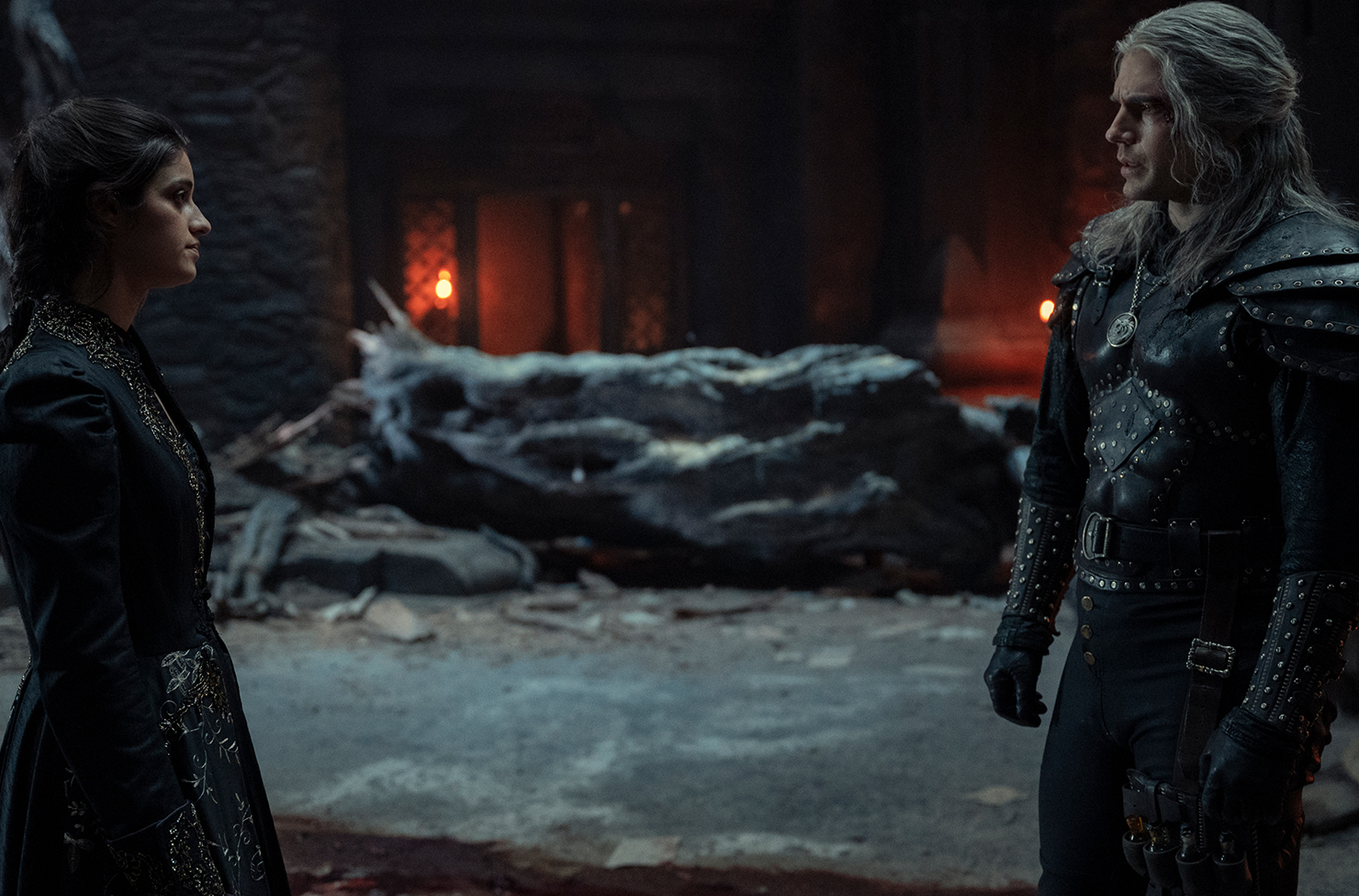 Sex Education
Season 4
Oh yes, Otis and Eric tackle a whole new frontier in season four of Sex Education—their first day at Cavendish Sixth Form College. Turns out, their new school is even more progressive than Moordale with yoga in the communal gardens, a sustainability vibe and a group of kids who are actually popular for being kind. Wild. No date for this one yet but stay tuned.
Want something to watch now? Check out Netflix's new Christmas movies.
Image credit: Netflix