When it comes to special jewellery, the sort you want to gift on special occasions and treasure as heirlooms for years to come, Sydney-based Natalie Marie Jewellery needs to be on your wish list.
Behind the brand is founder Natalie Fitch, and each piece is handmade in the Natalie Marie studio in Avalon in Sydney's north. From fine rings adorned with striking coloured stones like morganite and white jade, to sparkly engagement rings filled with pale blue sapphires, and simple gold layering pieces for every day—these are the sort of keepsake jewels that will either complete an outfit or take your breath away.
Fitch's design ethos has always been centred around timelessness and sustainability while reflecting the beauty of the natural world. And her latest jaw-dropping collection is no different: a series of one-of-a-kind rings bejewelled with some of the most beautiful Earth-friendly Australian sapphires we have ever seen.
Each piece has been created using superior handcrafted techniques, wielding recycled and Australian-sourced metals and traceable sapphires sourced from one of Australia's most exclusive and reputable suppliers, located in Ruby in Central Queensland.
If your idea of sapphire is a crystal blue hue, this collection will stun you with stones in deep ocean green, moss, and juniper, as well as dreamy azure and dark midnight blues too.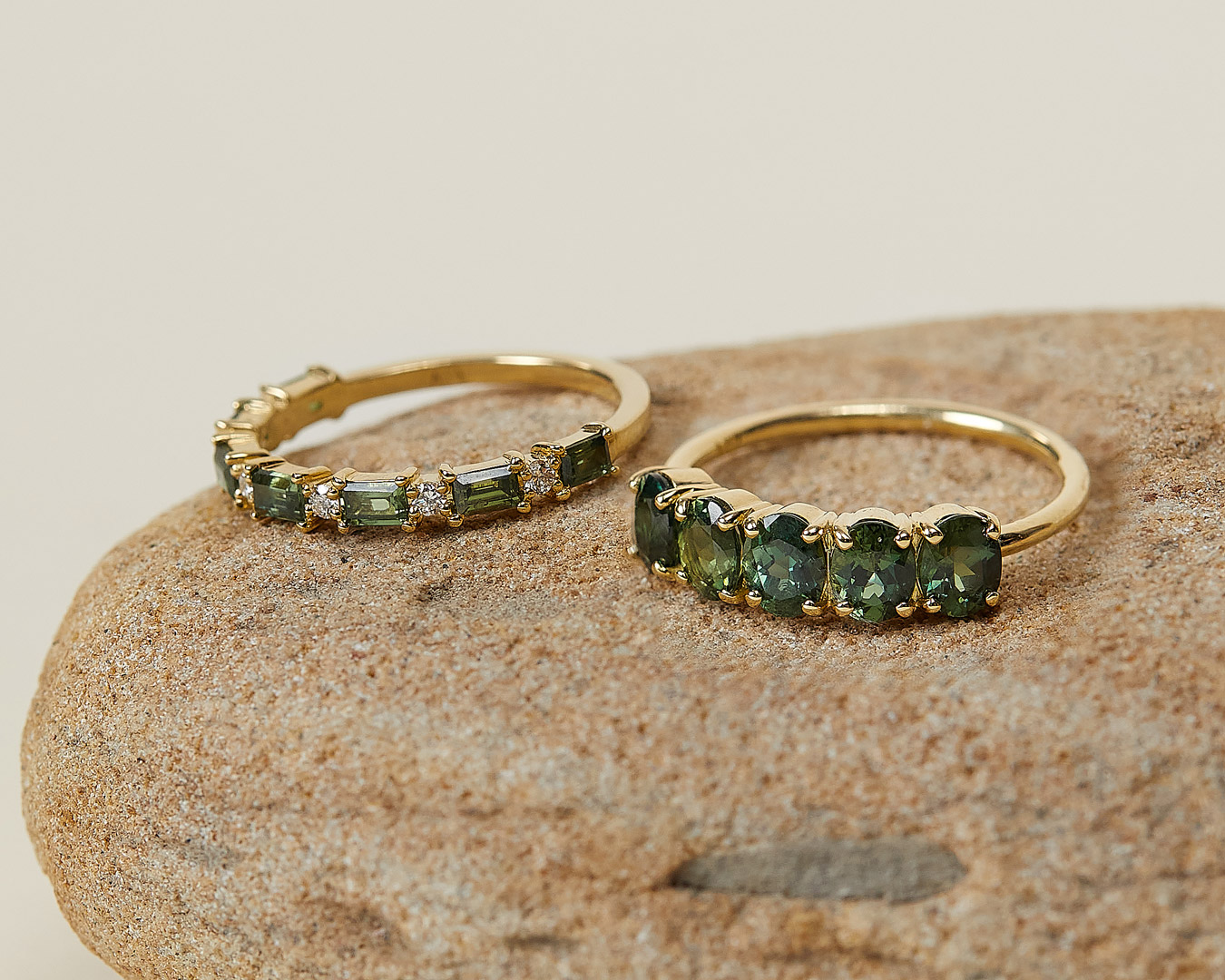 "This collection speaks its own language, with each piece telling its own detailed story," Fitch explains. "It celebrates a culture of artisans; from the family-run mines to the skilled stone cutters to our very own jewellers. It's a show of appreciation for slow craftsmanship, a reminder to consume mindfully, tread lightly, and honour what the Earth has to offer."
There are just 16 rings in the collection—each one of a kind—so you'll need to be fast if you want to collect one of these stunning treasures. Head over here to shop.
Now, check out the best sustainable gifts to shop for your loved ones this Christmas.
Image credit: Natalie Marie Jewellery