If you go through beauty products as fast as we do, you'll know how quickly those empty containers can pile up. But now, thanks to a collaboration between David Jones and TerraCycle you'll have a place to decrease your carbon footprint and recycle all of your empty beauty bottles all in one go, with special BeautyCycle drop boxes for you to drop them in at David Jones stores across the country.
We've got as many serum bottles lining our bathroom shelves as the next person, but unfortunately most of the packaging that comes from beauty products can't be recycled with all of your other plastic—and usually ends up in landfill. With BeautyCycle you can consume more sustainably, as TerraCycle will take all of your hard-to-recycle makeup pots to be sorted and melted down, ready to be used again. Just drop them in a BeautyCycle box at your nearest David Jones stores—it's as easy as that.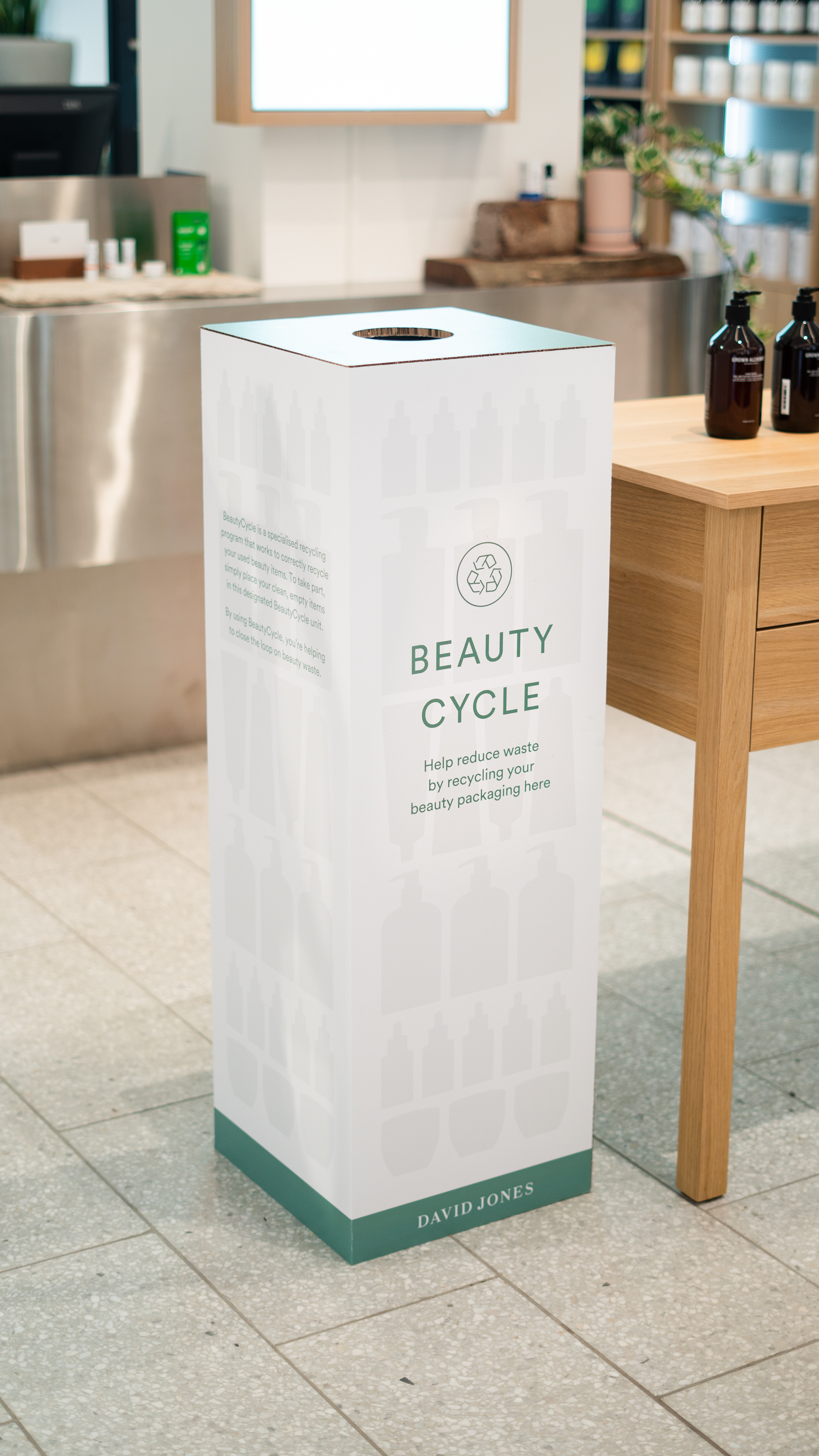 Head of Sustainability at David Jones, Eloise Bishop, says, "David Jones is committed to reducing our impact on the environment by investing in programs and activities that optimize our use of energy and increase diversion of waste from landfills."
BeautyCycle is a fast and easy way to do your part for the environment and give your used plastics a longer life. "It [BeautyCycle] is designed to help our customers dispose of used beauty products in a convenient way and assist in creating a beauty industry that is full circle," said Bishop. Sounds like an excuse to stock up on lipgloss and serums.
You'll find the drop boxes in most David Jones stores Australia wide, so save up those empty tubes for the next time you're shopping the sales.
If you'd like to make more of your bathroom sustainable, check out these eco-friendly beauty products.
Image credit:
Victoria Priessnitz