Are you the kind of traveller who plans their vacay around what's on the menu? Or like to go with the flow as long as there's delicious fare to refuel after a long day of relaxing, exploring, marvelling, or all of the above?
If food is a staple on your itinerary, make Resorts World Sentosa (RWS) your home base for your next holiday in Singapore. With award-winning restaurants, flavours from around the globe, and even underwater spectacles to enjoy during your meal, there's truly something for all tastes at Resorts World Sentosa—the bonus is they're all within minutes of a stack of luxury accommodations designed for all holidaymakers.
Read on for our top picks on the unmissable dining experiences to pop on your to-do list on your next Singapore escape.
Syun
For exquisite Japanese cuisine that's as pleasing to the eye as it is to the tastebuds, you can't beat Syun. Each plate is a culinary work of art crafted from indulgent sushi and sashimi along with decadent cuts of meat. To ensure the finest quality, a selection of specialty ingredients are flown in fresh from Japan before they're skillfully prepared into nothing short of edible masterpieces. Order up their mouthwatering omi beef sea urchin rolls topped with smoked caviar and thank us later.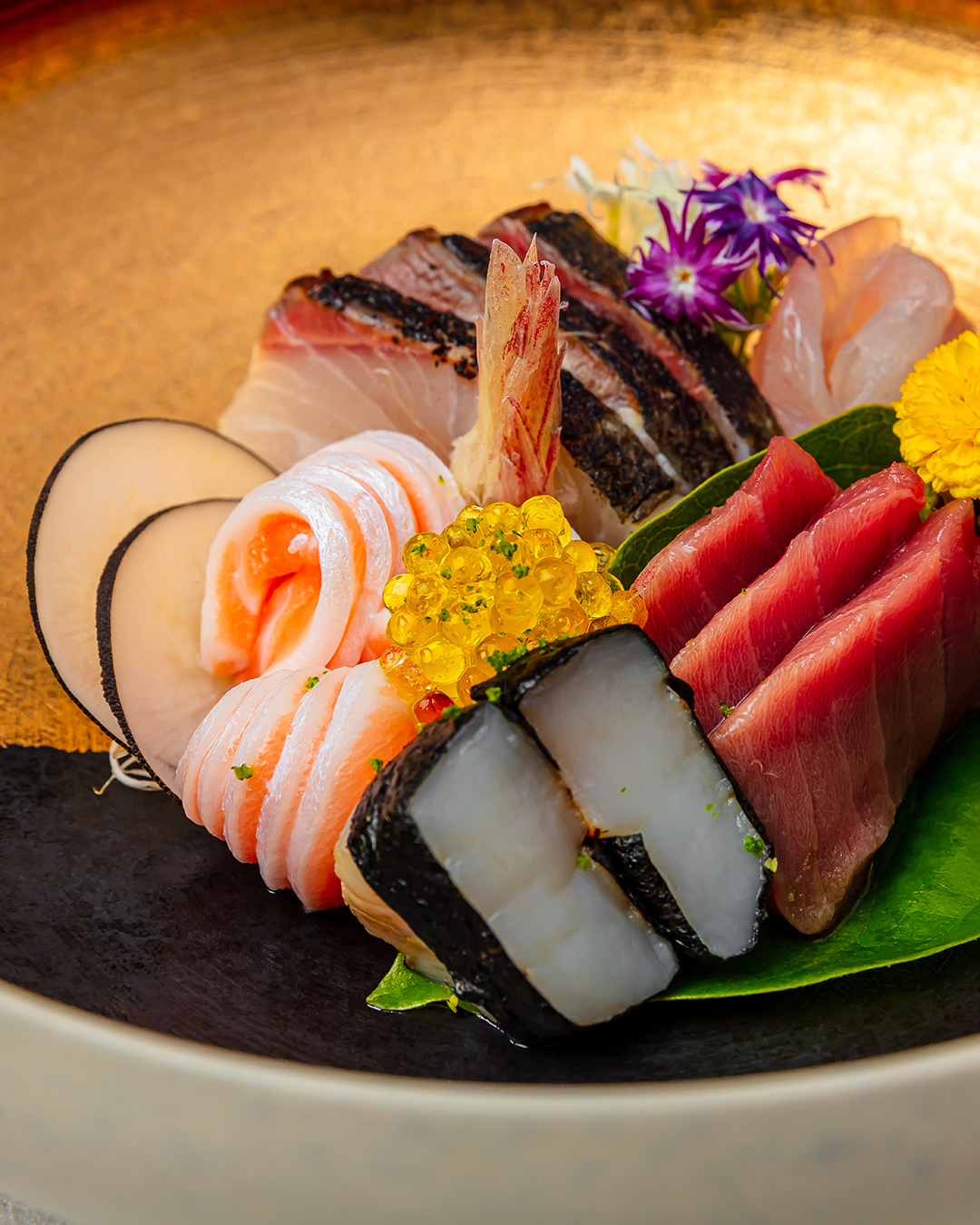 Feng Shui Inn
Feng Shui Inn is a love letter to Cantonese cuisine, cooking up authentic traditional dishes right in front of you. The open kitchen is an intentional design to give a first-row seat to masterful chefs preparing wholesome yet decadent bites. If you're stopping in for dinner, you can't go past the expertly crafted set menu. Think braised abalone, stir-fried scallop, wok-fried fungus and more, all served alongside their impressive tea menu and followed by melt-in-your-mouth cream of mango, pomelo and sago with ice cream.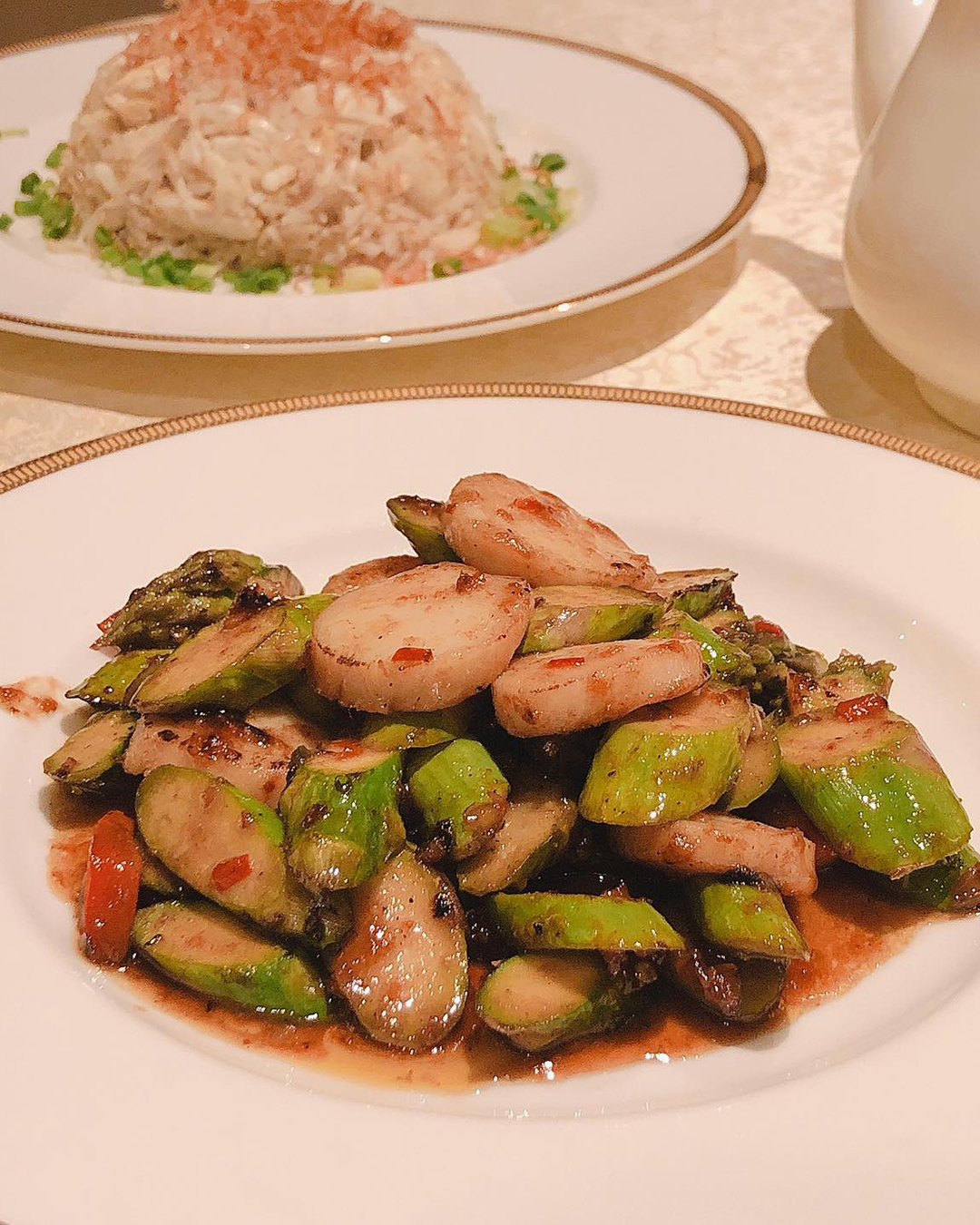 Ocean Restaurant
Dine with manta rays and 40,000 other marine friends at Ocean Restaurant. Created by famed French Michelin-star chef Oliver Bellin, this impressive dining experience allows you to dine on fresh, sustainably sourced seafood as you bask in the aqua glow of a floor-to-ceiling aquarium. The dinner menu consists of just eight carefully selected dishes, all of which you can savour along with perfectly paired wine when you order the eight-course dinner. Expect king crab tarragon, lobster raviolo, butter poached Dover sole and strawberry pavlova for dessert.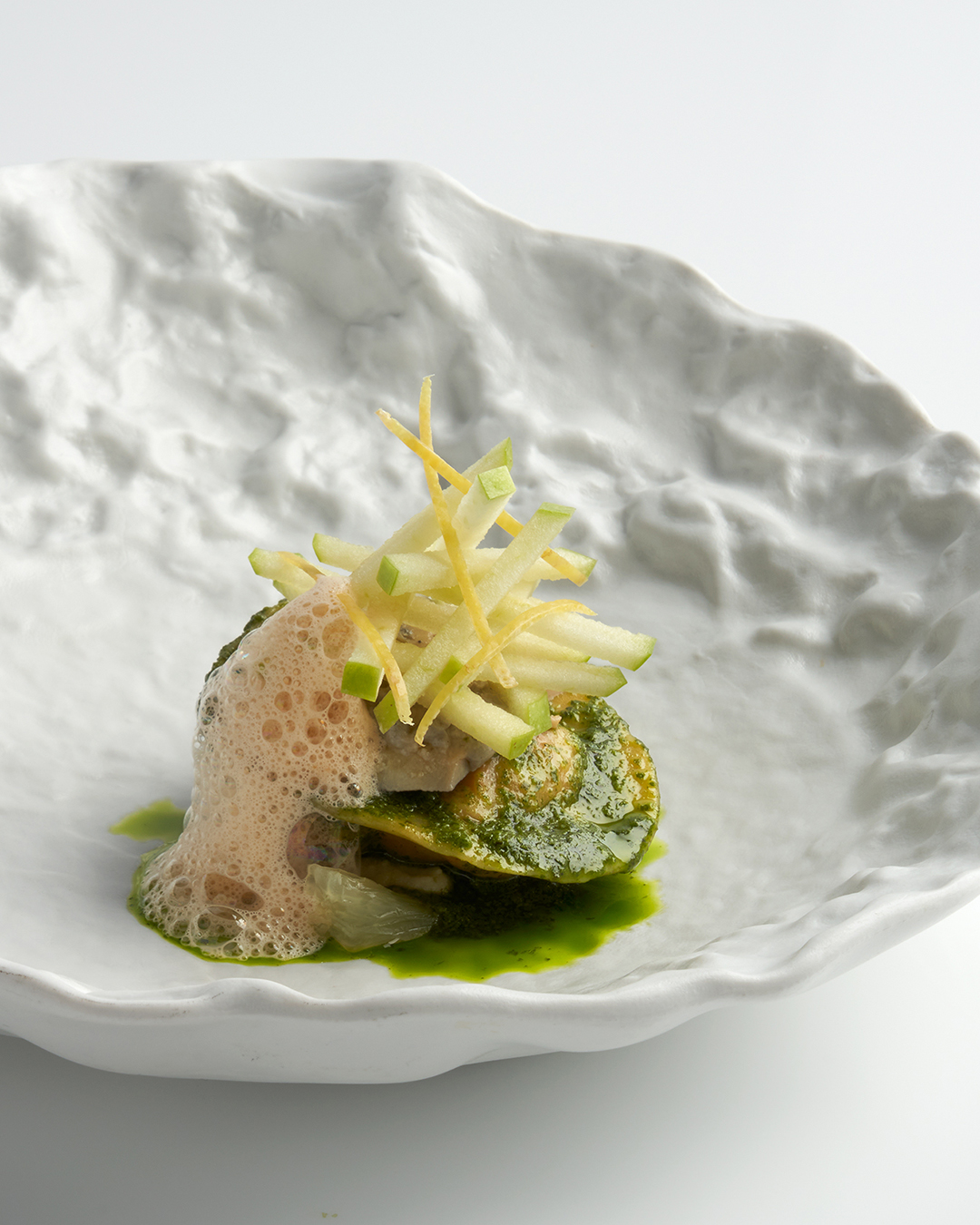 table65
Enjoy all the flavours and quality of fine dining without the stuffy atmosphere at table65. The world-famous Michelin star chefs behind table65 have stripped away the formalities by uniting all their diners at a communal table that overlooks the open kitchen. Watch as the chefs create perfectly balanced, flavour-packed works of art before your eyes. Save room for their signature Apple dessert featuring an apple core sculpture made from sorbet atop puff pastry, surrounded by a sphere of sugar glass.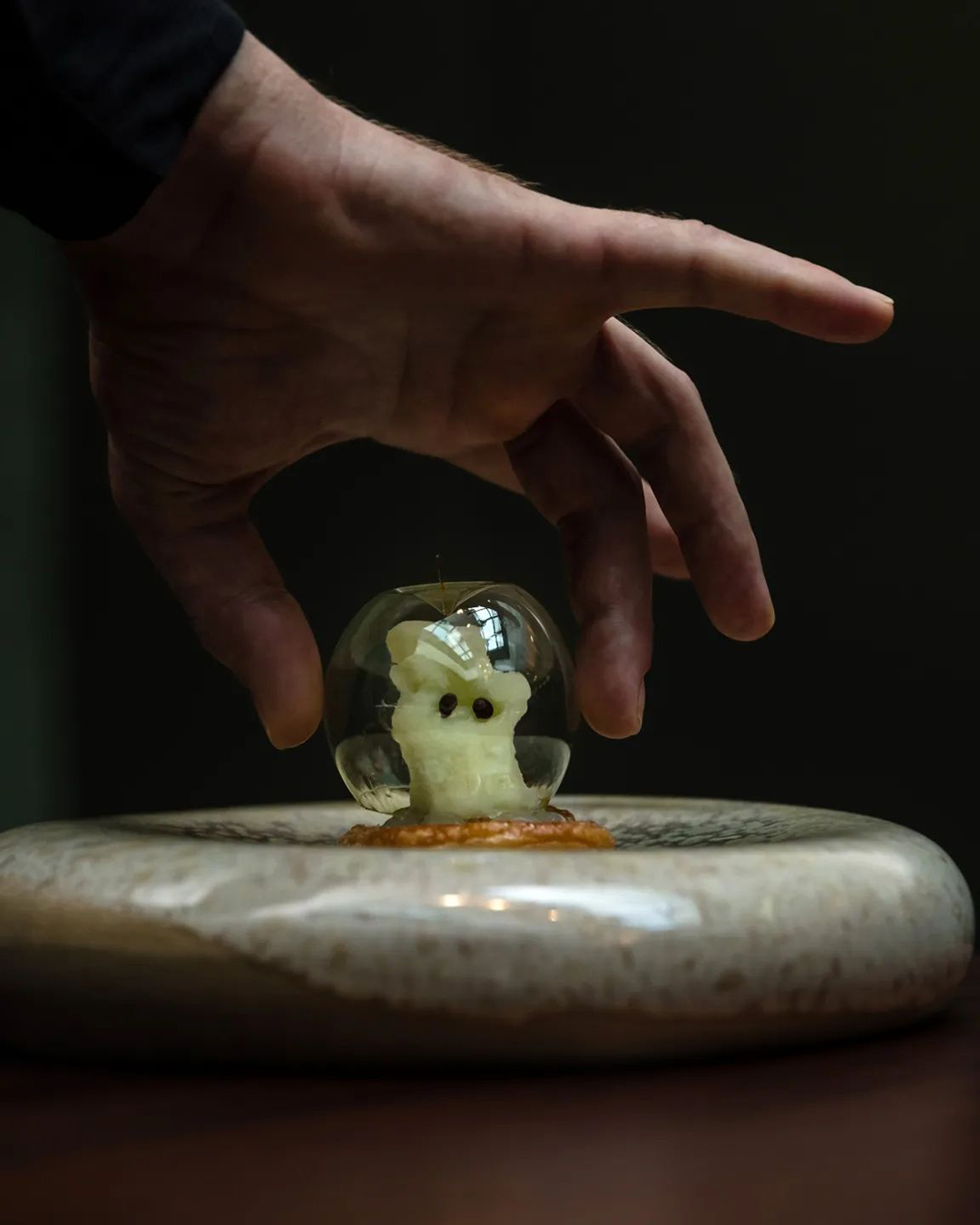 Osia Steak and Seafood Grill
To top off the list, we have a steak and seafood menu that won't disappoint. Osia Steak and Seafood Grill serves up flavours from down under, heavily featuring Australian prime beef topped with the freshest seafood available. Each plate is sure to satisfy, whether it's with a 1.5kg ribeye tomahawk, grilled lobster, Skull Island king tiger prawns, or all of the above. Our pick is the grilled seafood platter overflowing with lobster, fish, scallops, prawns, octopus and crab served with tomato chilli lime dip.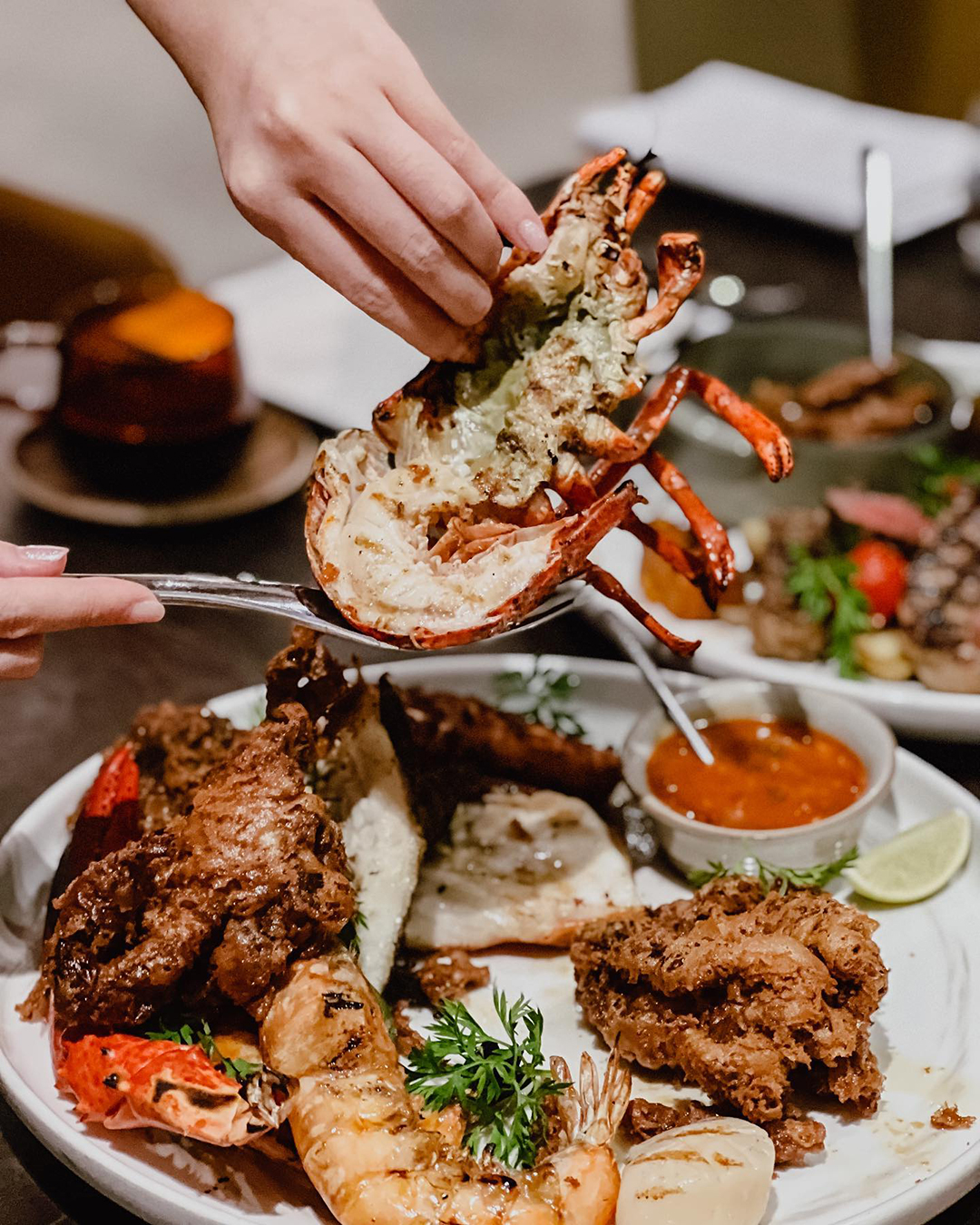 Ready to fill your plate with some of the best cuisines Singapore has to offer? Head over here for all the menu details and to book your table as well as suss a stack of luxurious stays at RWS.
Image credit: Supplied, table65, Curate Cucina Pisana, Osia Steak and Seafood Grill
Editor's note: This article is sponsored by Resort World Sentosa and proudly endorsed by Urban List. Thank you for supporting the sponsors who make Urban List possible. Click here for more information on our editorial policy.