Whether it's a road trip pitstop or the end destination, we reckon lookouts are an underrated happy place.
Flooded with panoramic views of oceans, rainforests, waterfalls, lagoons, valleys, beaches, land as far as you can see and some kind of spaciousness you can't even put into words—Australia's best lookouts aren't here to play around. To help you bypass the foot traffic and the search time, we've picked out the most jaw dropping juggernaut vantage points guaranteed to reward you with that stop and pause wow moment every time.
Check out Australia's most scenic lookouts.
Minnamurra Lookout
New South Wales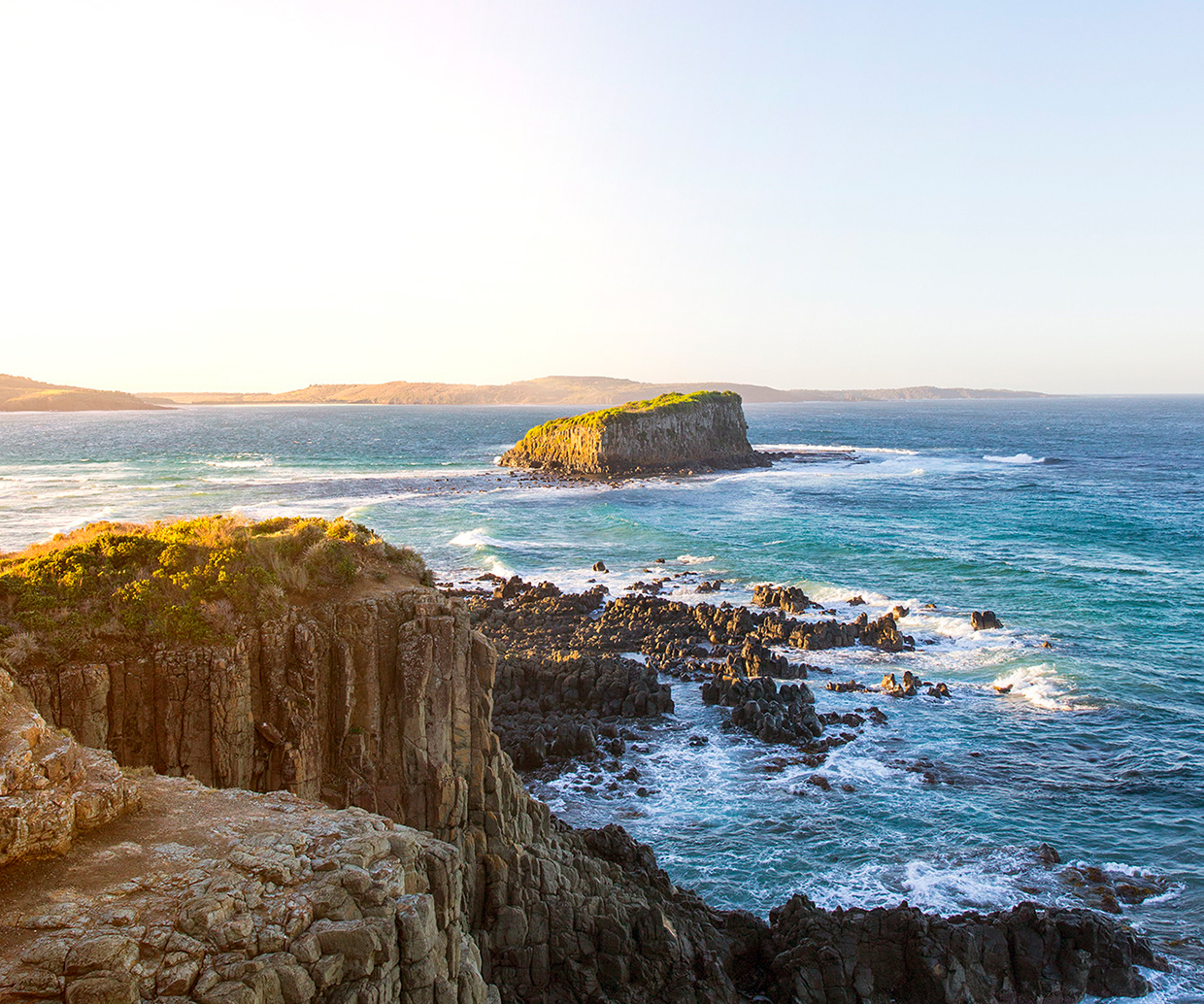 Minamurra headland is one of the most magical places to sit and picnic in NSW. You'll get to take in the absolutely breathtaking scenery of Stack Island (also known as Rangoon Island), the ocean and Minnamurra River. You can get up to the headland by taking the Kiama Coast Walk and this route also features as an epic cycling path. From late May to July and then September to November, this lookout gives you the best vantage point to watch humpback whales migrate with their calves. Minnamurra Lookout is also suitable for anyone with access needs.
Skywalk Lookout
New South Wales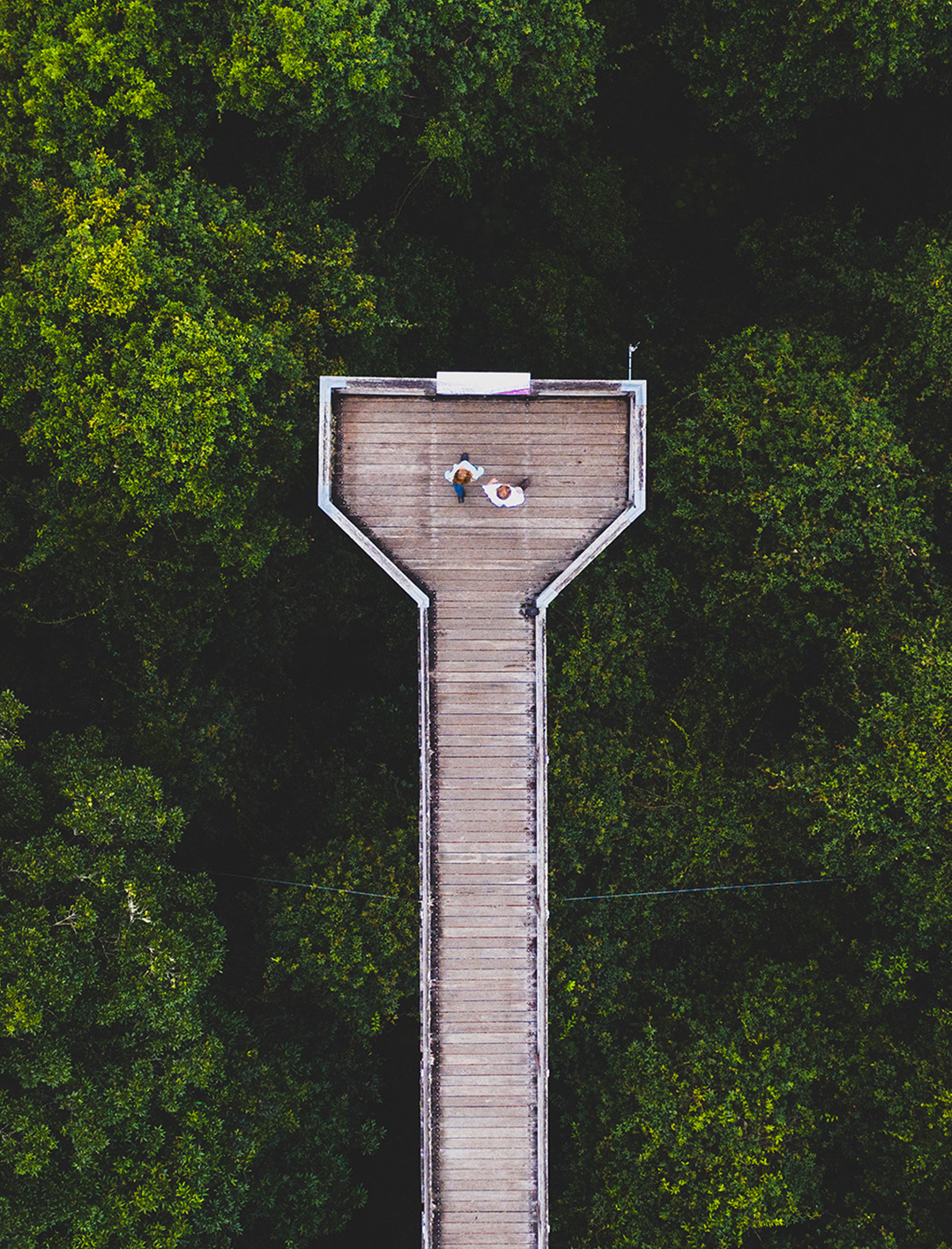 Wind your way up to Dorrigo Mountain for some serious rainforest vibes. Connected to Dorrigo Rainforest Centre, Skywalk Lookout is perched on top of an escarpment and gives you views of Bellinger Valley (which by the way, is packed to the rafters with sprawling rivers). The lookout spans a 70-metre boardwalk, about 20-metres above the rainforest. When you reach the edge, the view is dominated by the double peak of McGraths Hump, also known as Old Man Dreaming. The area is traditionally home to the Gumbaynggir people and, legend says that the mountain shows the profile of a warrior's face called Ngali. This lookout is also wheelchair accessible.
Yacaaba Head
New South Wales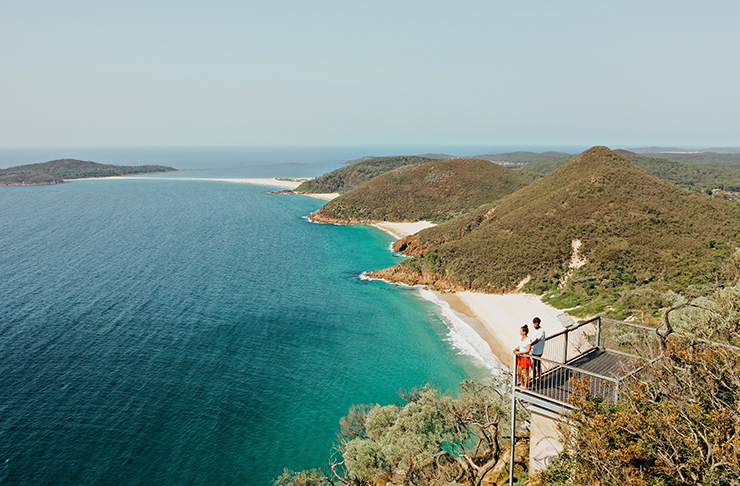 To be honest, the view from Yacaaba Head Lookout feels like you're at the peak of Diamond Head in Hawaii's Honolulu. Access is via Bennetts Beach in Hawks Nest, where you'll travel south along the sand for about 20 minutes before reaching the somewhat hidden beginning to the Yacaaba Track. Yacaaba is the largest headland in Port Stephens—and the final summit is a seriously steep and rocky walk—so bring your hiking boots. It's all worth it though when you reach the top where you'll be able to peer across to Yacaaba's sibling headland Tomaree, all up the Port Stephens coastline up to Broughton Island and Seal Rocks, back towards Tea Gardens and out across to Boondelah and Cabbage Tree Islands (Cabbage Tree is the only nature reserve in the world where the super rare Gould's petrel bird nests).
Waterfalls Lookout
Queensland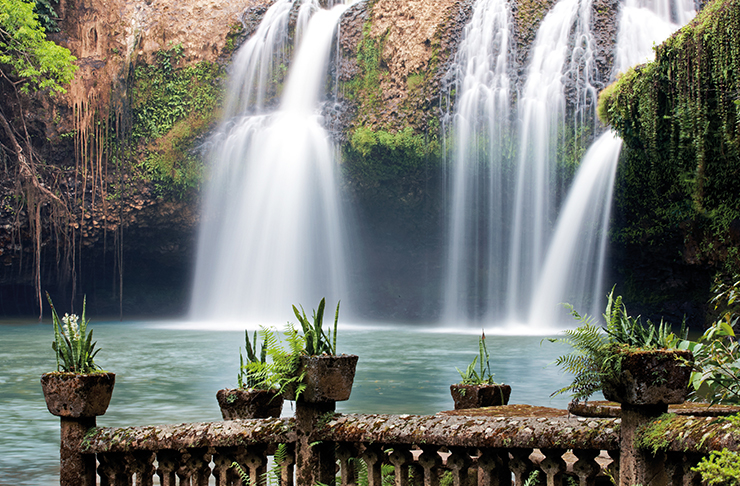 What if we told you Australia was actually home to a Spanish-inspired castle? Paronella Park is a magical place that will give you Spanish castle vibes meets Spain's iconic Irati Forest (but really, it's in far north Queensland). As the brainchild of José Paronella who built a castle here back in 1930, it's located right on Mena Creek, next to Mena Creek Falls. The falls descend over seven million-year-old basalt rock and while you can access the top of the cascades from a suspension bridge that spans the waterfall, the real stickler is the lookout at the base of the falls.
Glass House Mountains Lookout
Queensland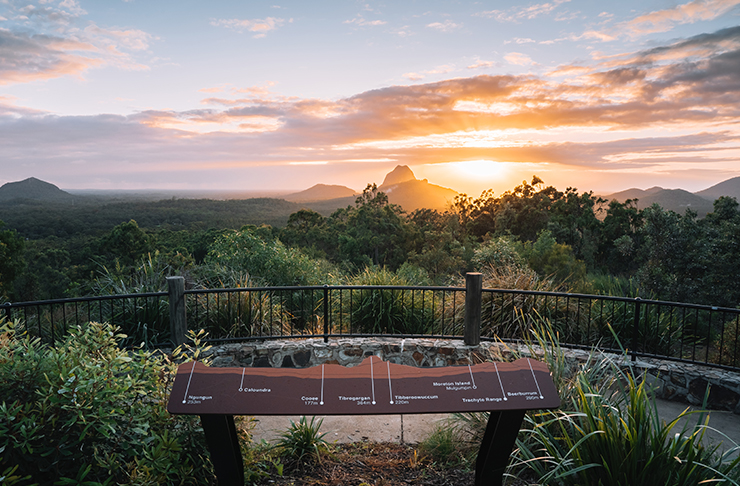 Located inside Beerburrum and Beerwah state forests, Glass House Mountains is known for its epic hinterland lookouts which rests on the traditional land of the Gubbi Gubbi people. There are 11 peaks to make the most of in this area, all of which are about a one-hour drive from Noosa. To reach Glass House Mountains lookout, you're going to want to start on a track by the same name which should only take you about 45 minutes all up. Once you reach the lookout, you'll be gifted with some sweeping views of mountain peaks, Caloundra, Maroochydore, Brisbane and Moreton Island. Unfortunately this track does not have wheelchair-accessible facilities.
Turtle Lookout
Queensland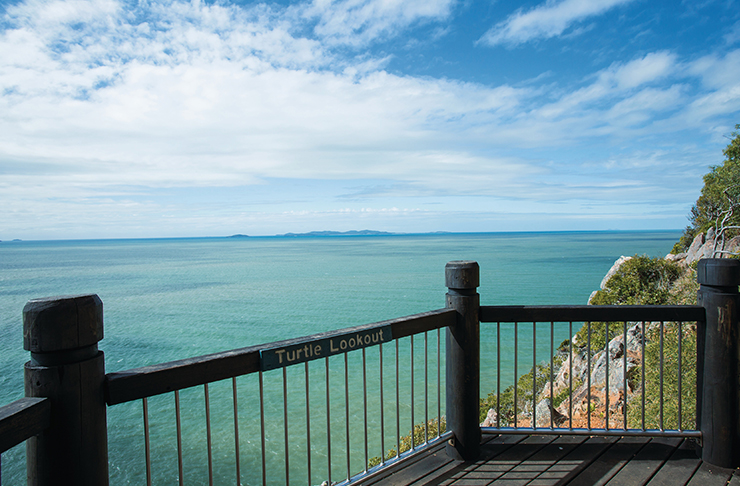 For some of the bluest water you've ever seen in your life, take charge and march your way to Yeppoon's Turtle Lookout. The lookout is a pitstop along Bluff Point circuit which is nestled into a coastal part of Capricorn Coast National Park. The trek will be a pretty steep 600-metre scramble but you'll score incredible scenes of the Keppel Bay islands and much like the name suggests, you'll also sometimes be able to spot a few "Crushes" swimming below.
Florence Falls Lookout
Northern Territory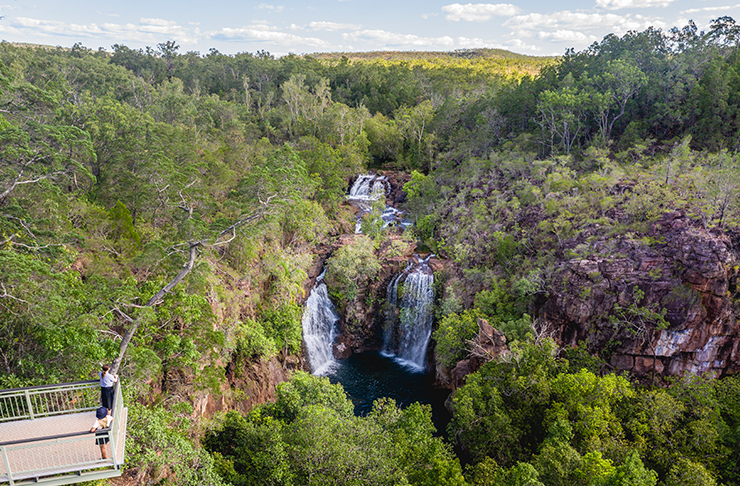 Picture this—you've rented a 4WD with your best mate to tackle one of the Northern Territory's most famous road trips, Explorer's Way. You've started from Darwin and worked your way all the way down to Australia's natural waterpark, Litchfield National Park. You're at Florence Falls and the sun is beginning to go down, blaring an almost neon pink ray across the plunge pool and surrounding bushland. You bolt your way down the three-minute walkway to the viewing platform and there, you are met with one of the most beautiful views of your life. The sounds of the cascades and insects soundtrack the last few minutes of the day and you have to literally pinch yourself to see if what you've just witnessed is a dream or not. Yeah, this lookout is cracking.
Nawurlandja Lookout
Northern Territory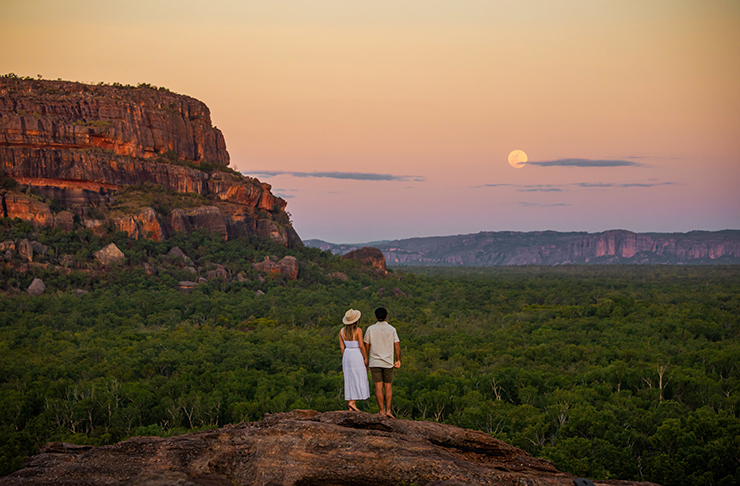 It's the lookout that doesn't feel like a lookout. To get to Nawurlandja Lookout, you'll need to kind of clamber your way up a short yet steep rock but the views at the top are well worth it. When you actually take a moment to realise where you are, you'll realise you have uninterrupted views across Anbangbang Billabong to Burrungkuy and even the Arnhem Land escarpment. The best part is, it really doesn't matter what time of the day you visit because the panoramic views here are always breathtaking.
Camel Hump Lookout
South Australia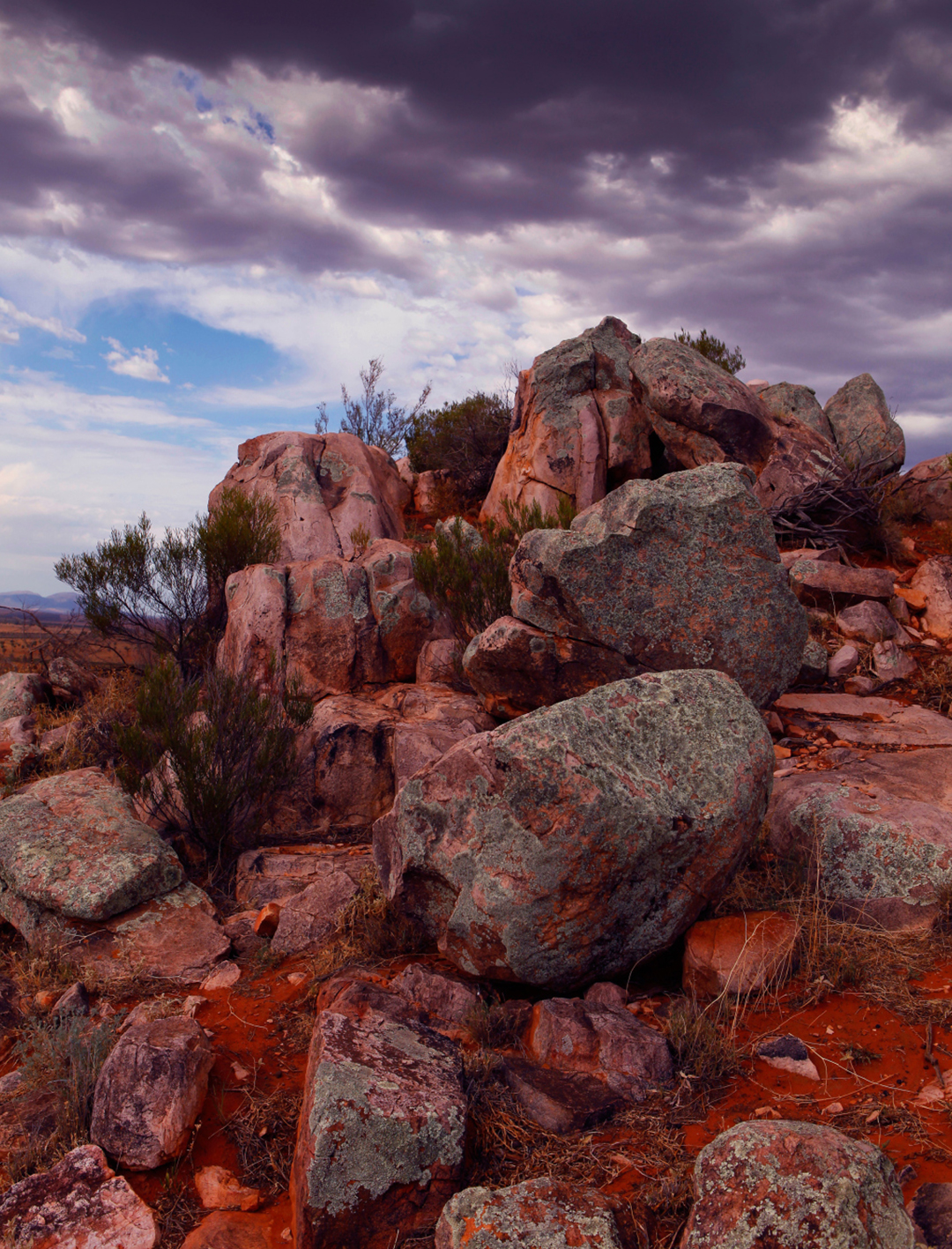 Camel Hump Lookout is a destination site for keen photographers to flock to for very good reasons. The sunlight hits pretty different here with pink, peach and reddish hues lighting up the rocky vista and highlighting the huge array of bustling wildlife including kangaroos, lizards and birds. You can access this walk for this lookout on Quorn Road (south of Hawker) and it's a relatively easy pathway to follow.
Locks Well Lookout
South Australia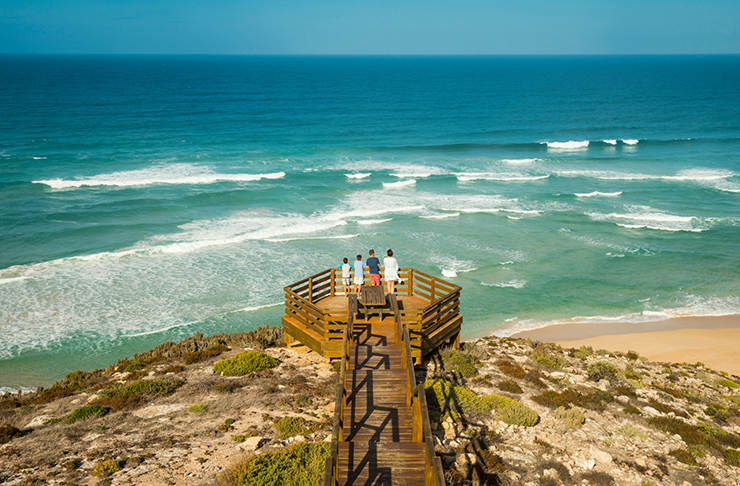 If you're a sucker for some swell or just love to watch nature's own dishwasher bubble and froth its way over a sandy coastline, Locks Well Beach is for you. The beach itself is renowned for its seemingly endless salmon too (bring a rod if you're game). As for the lookout, it trails out to a clifftop which overlooks a 60-metre drop straight to the sand. Any time of the day reels in stunning light but if you want to witness a light show like no other, make your way here at dusk for some dreamy colours.
Sillers Lookout
South Australia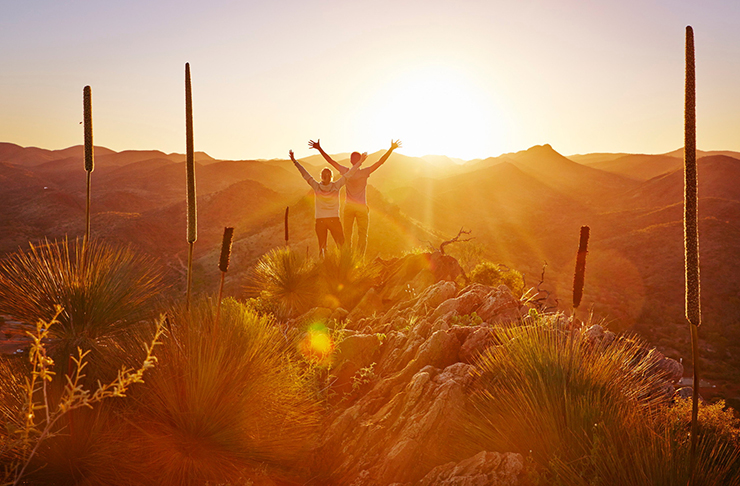 Nothing really compares to the rugged and wild landscape of Arkaroola Ridgetop and the best way to scope it all out in its entirety is to get yourself into a 4WD and make your way to Sillers Lookout. As the oldest part of the Flinders Ranges, the country here will pretty much take your breath away down to its ancient granite terrain. At Sillers Lookout, you'll even be able to see the world famous "Arkaroola Lamingtons", some incredible sedimentary rock formations.
Golden Island Lookout
South Australia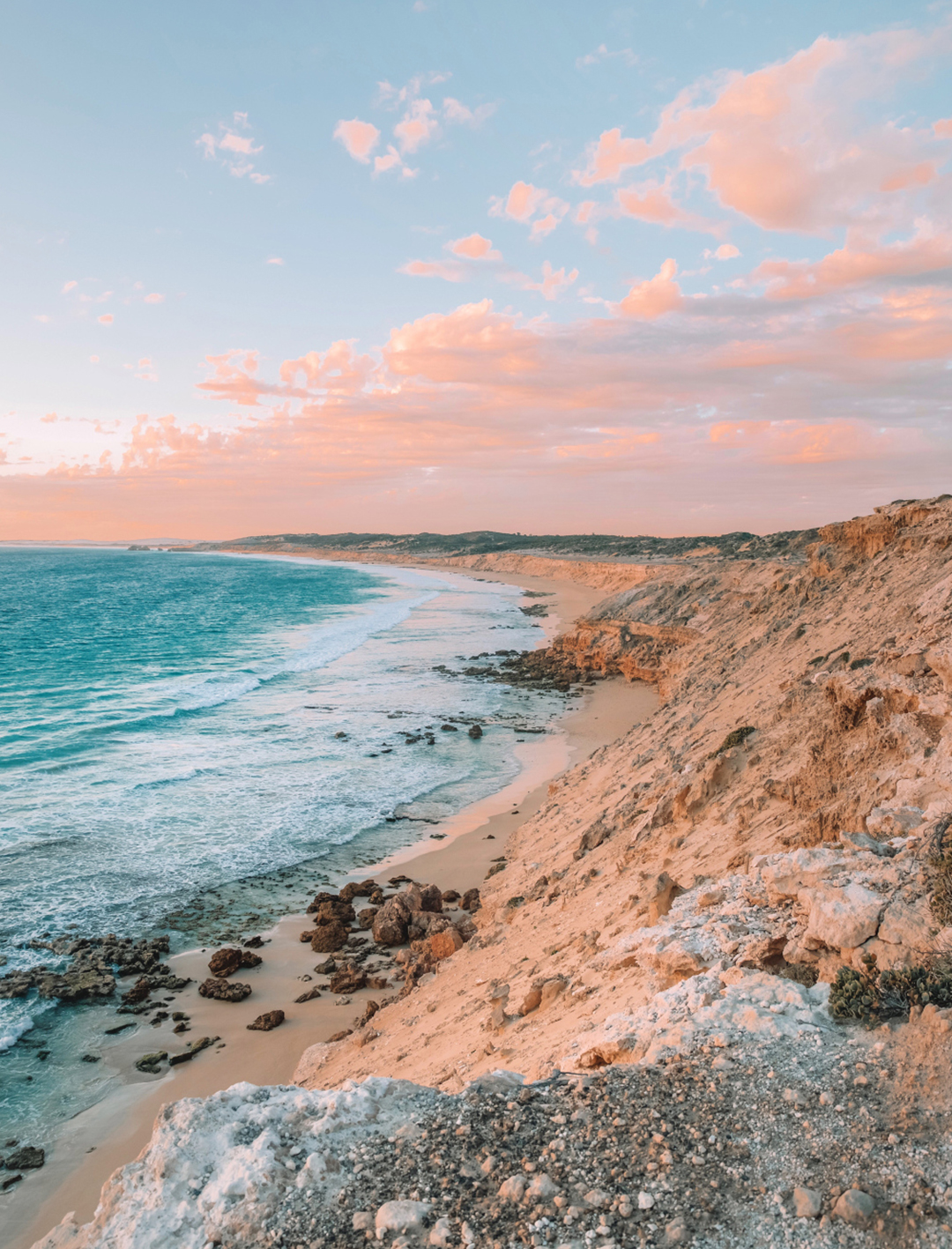 For those of you who are out to soak up screamingly white sands, limestone cliffs, coral reefs and islands—get yourselves to the Coffin Bay Peninsula. Head into Coffin Bay National Park and for one of best lookouts in Australia, set your sights on the Golden Island Lookout. Not only is it a super popular vantage point to see dolphins break the surface of the ocean but it'll also give you front row seats of bronze whalers and great whites.
Boronia Peak
Victoria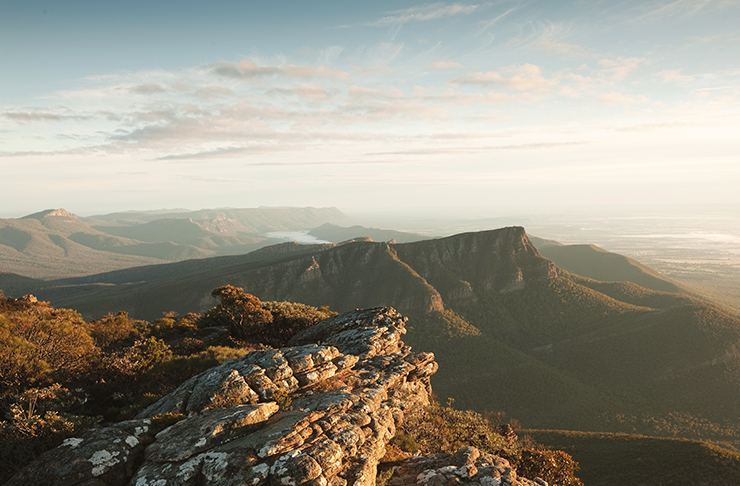 Hikers—this one's for you. She's no short feat but the Boronia Peak Walk is one of the most incredible hikes in Australia with a rewarding lookout at the end. You'll make a steady climb through Messmate forest and native pines all along the Western slope of the Mount William range. The entire walk is almost 7km return but when you actually get to lap up those epic views of Lake Fyans and the Fyans Valley on top of the rocky summit, you'll understand exactly what it's all about.
Boroka Lookout
Victoria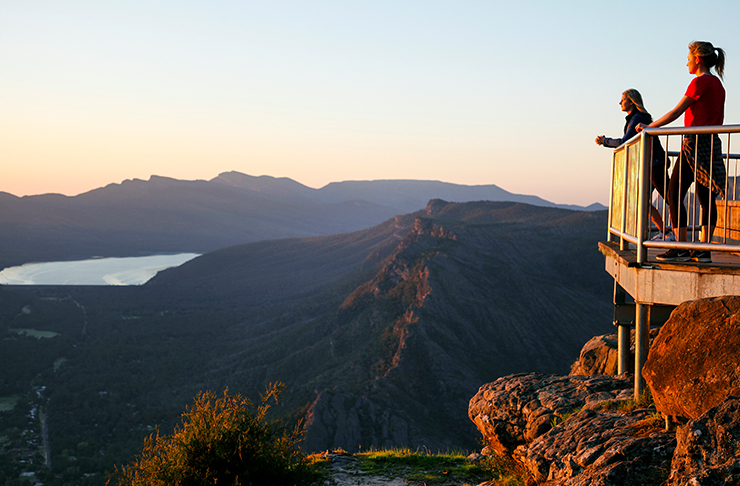 It could very well be the most famous lookout in Australia but unlike most things in life that lose their beauty the more mainstream they get (we're looking at the Bondi to Bronte coastal walk in Sydney for that one), Boroka Lookout has somehow been able to keep its magical atmosphere. This lookout gives you panoramic views over Halls Gap and the east of the Grampians and is only a short stroll to two other viewing platforms which are actually suitable for anyone with limited mobility.
Oxer Lookout
Western Australia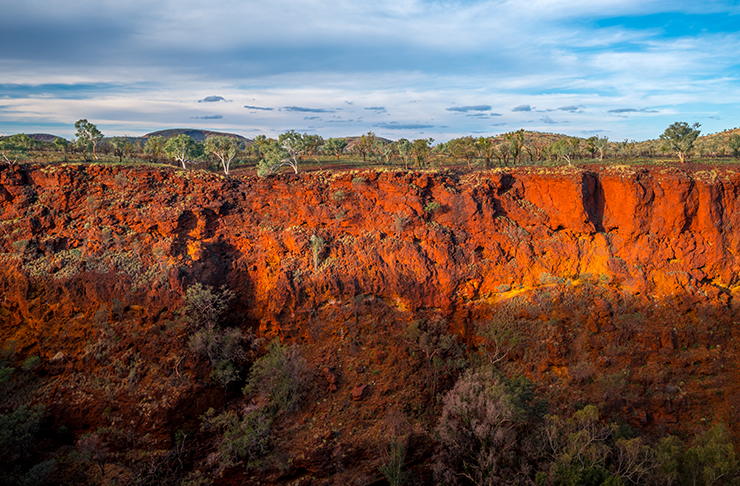 Your soul will practically leave your body in complete shock and awe when you hit up Oxer Lookout. You'll find this lookout in Karijini National Park and it's nestled into the meeting point of four mammoth gorges—Weano, Red, Hancock and Joffre. The lookout offers up views you won't be able to find elsewhere in Australia. The rocks here are blindingly red and it's the type of place you'll want to stick around for a while at.
Kalbarri Skywalk
Western Australia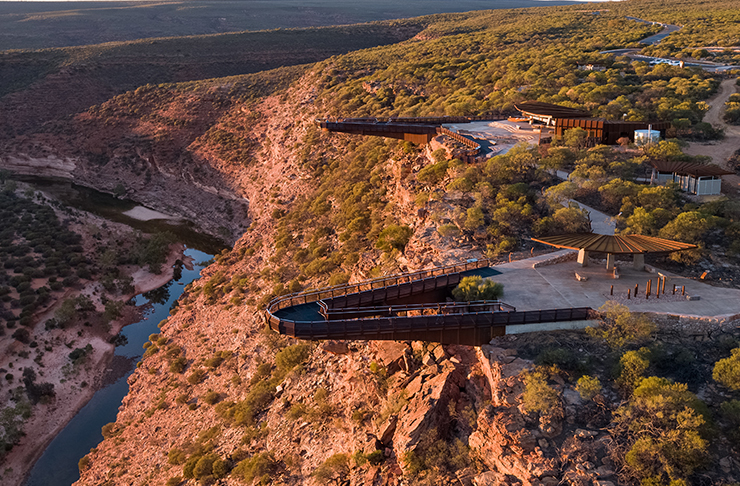 Simply put, Kalbarri Skywalk offers up two lookouts that make you feel like you've somehow been transported to an entirely different planet. Perched right on top of a cliff-top, these twin platforms sit on a 100-metre drop and throw around uninterrupted views over Kalbarri National Park like no one's business. You'll also get to cop some sweet views of Murchison Gorge. On top of this, the pathways are flat here so super accessible for anyone with prams or wheelchairs.
Now journey your way through Australia's most incredible caves.
Image credit: Visit Western Australia, Destination NSW, Destination NSW, Destination NSW, Tourism and Events Queensland, Tourism and Events Queensland, Tourism and Events Queensland, Tourism Northern Territory, Tourism Northern Territory, Visit South Australia, Visit South Australia, Visit South Australia, Elise Cook, Visit Victoria, Visit Victoria, Visit Western Australia, Visit Western Australia