It's sometimes easy to forget that we're lucky enough to have some of the world's best slopes right on our doorstep just a few hours away. And while we're not disregarding the gloriousness of the Swiss Alps or the majesty of Whistler, we believe that some of the greatest frosty gems are right under our noses.
So to get you planning and embracing the chilly temps, we've chosen six of our favourite ski resorts around Australia perfect for all ranges of skiing ability.
Read on for where to find best ski resorts in Australia.
Thredbo
NSW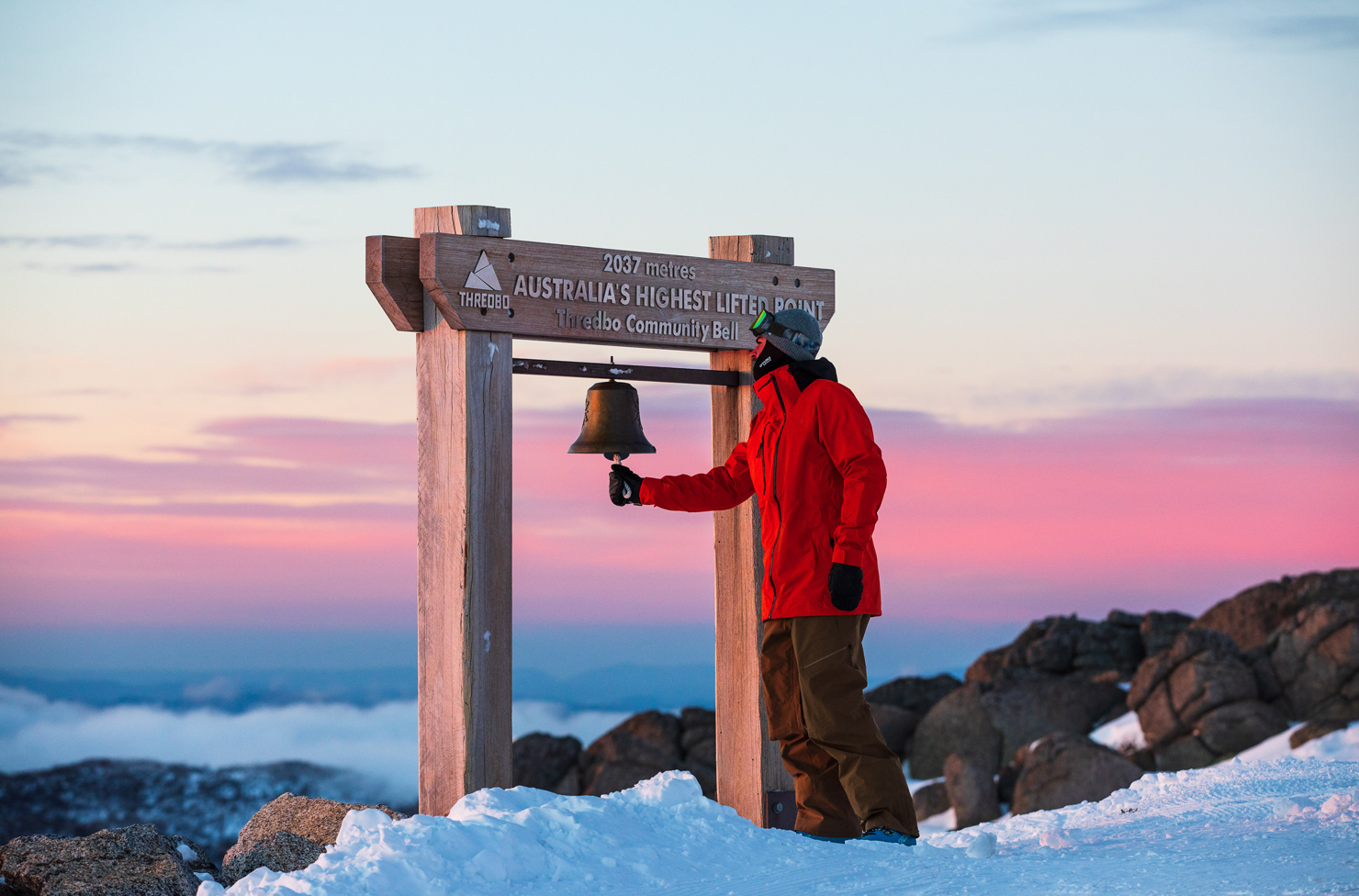 Recently voted Australia's #1 ski resort for the fourth year in the row, this small but mighty bustling alpine village offers not only the five longest ski runs in the country but also a lively environment filled with plenty of stunning foodie and bar options for party people. There's plenty of versatility here with some mean-looking vertical drops for the experts including the 5km Village Trail (biggest in all of Aus), but also a world-class ski school and holiday program for beginners and children meaning you're set to bring the whole gang along for an adventure.
For Thredbo accomodation, The Eastern Village is a no-brainer. ItsCedar Cabin is positioned right on the Thredbo River and has uninterrupted views of Mount Kosciuszko, all while being a two minute walk into the centre of Thredbo Village. Drift off to sleep with the sound of the Thredbo River rapids, it's an idyllic place to switch off and connect with the outdoors.
Mount Hotham
Victoria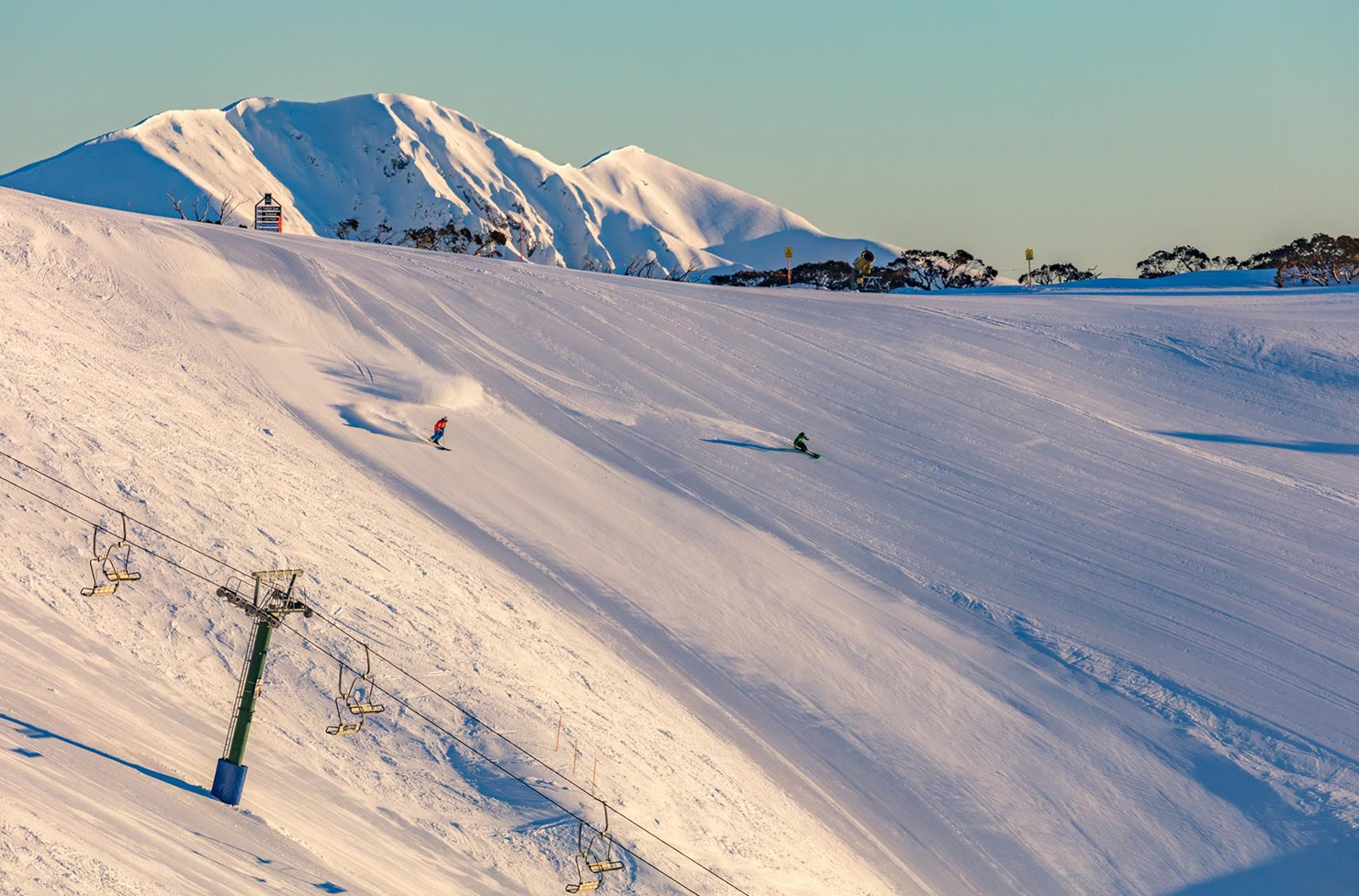 For our confident expert level ski bunnies, the steep verticals and challenging terrain of Mount Hotham are definitely for you. With the village located at the very peak of the mountain (395 meters above sea level to be precise) you're in for a unique experience with maximum fresh snowfall right up in the majestic cloud tops to ensure a magical experience amongst the challenging terrain. Your core will certainly be in for a workout, but it's a stay you won't forget.
For Mount Hotham accomodation, the Red Robin should be your go-to. This chalet is lies about 50-metres from the ski-lift...coincidence? We think not. You'll score north-facing views surrounded the resort which you can lap up from the wood burning fireplace. Dare we say you'll want to sneak in a few snaps for the 'gram too.
Mount Buller
Victoria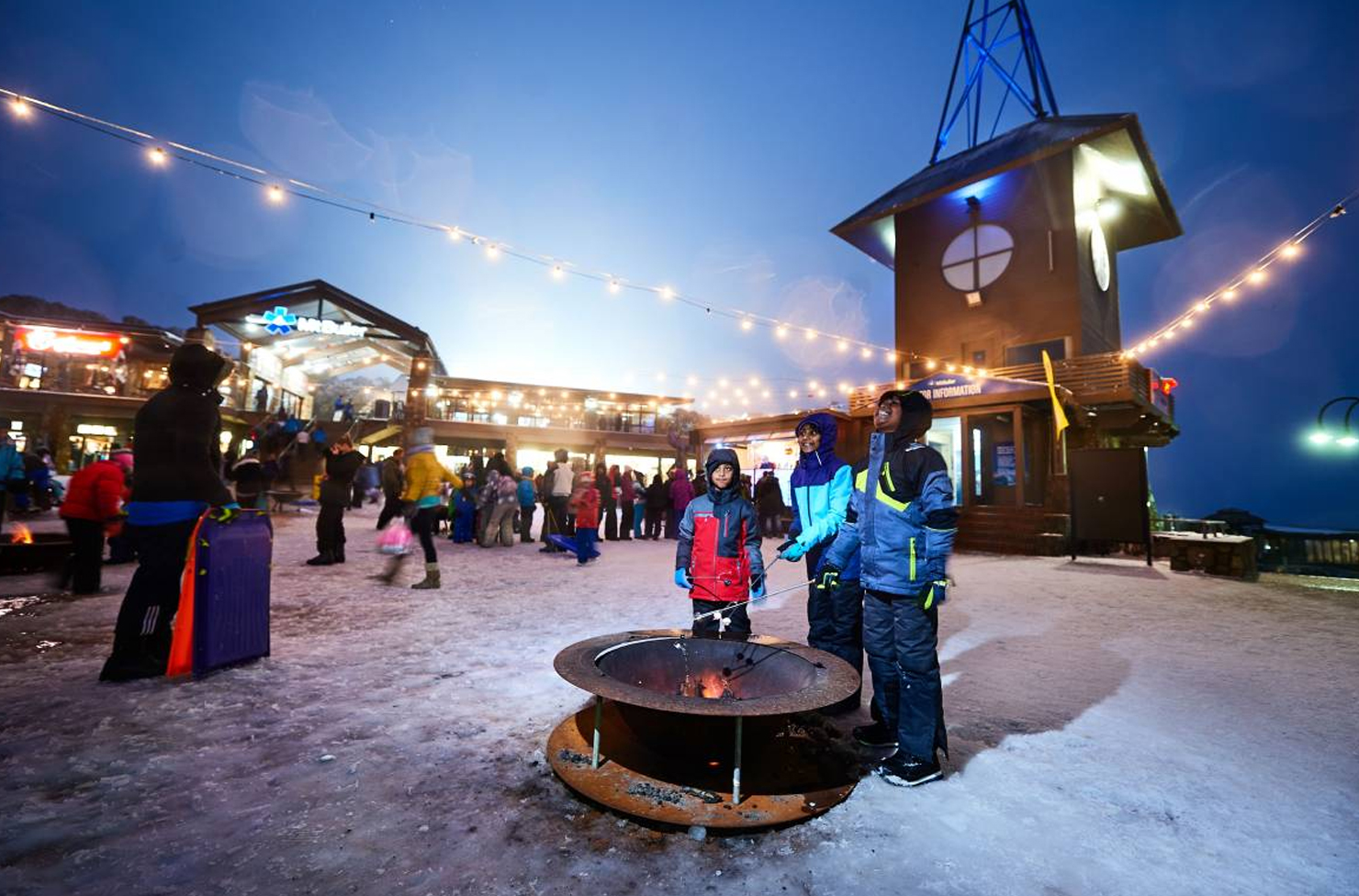 Between the spectacular sweeping scenery and luxe resort facilities, Mount Buller's busy slopes are one for the bucket list—it's no surprise why it's the chosen quick escape for Melbournians every winter. Boasting two very unique mountainsides, you'll have the choice of the blue run Northern Slopes or the challenging black trail Southern Slopes to keep that heart rate up. Once you're ready for some rest and relaxation, you'll also be spoilt for options with over 35 bars and food hubs perfect for that ideal cosy après-ski vibe you're craving.
For Mount Buller accomodation, look no further than the new Moose Buller Village. This guy is a certified ski in/ski out complete with a Japanese-inspired onsen because well, why not?
Ben Lomond
Tasmania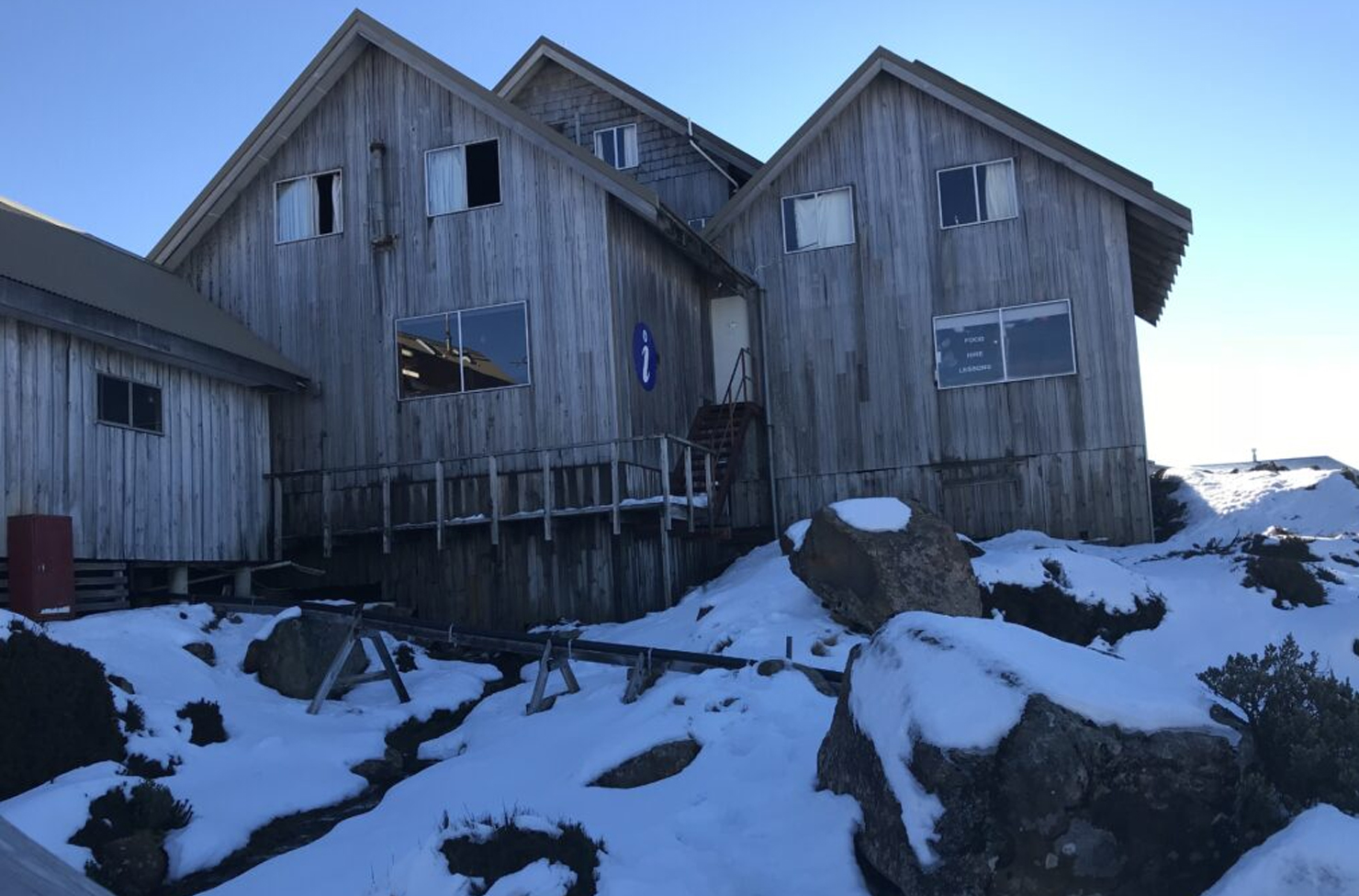 A mere 60 kilometers out of Launceston lies Tassie's second highest peak and most premium ski resort destination for thrill seekers. Visitors are in luck with the choice to stay in the city and drive up for the day, or at Rover's Retreat up on the mountain itself for quick easy access straight to the action everyday. Although small, the resort is known not only for its Autumn and Spring snowfall, but also its 40 hectares of spectacular natural surroundings and wildlife such as the Eastern Quolls, Wombats and Wedge-Tailed Eagles to greet you down the tracks.
For Ben Lomond accomodation, we're going to need you to cast your eye across to the Rover Ski Lodge which is as magical as it sounds. Situated inside Ben Lomond National Park, the "Summit" T-bar ski-lift is convenientlyjust outside the lodge's upper rear door.
Perisher
NSW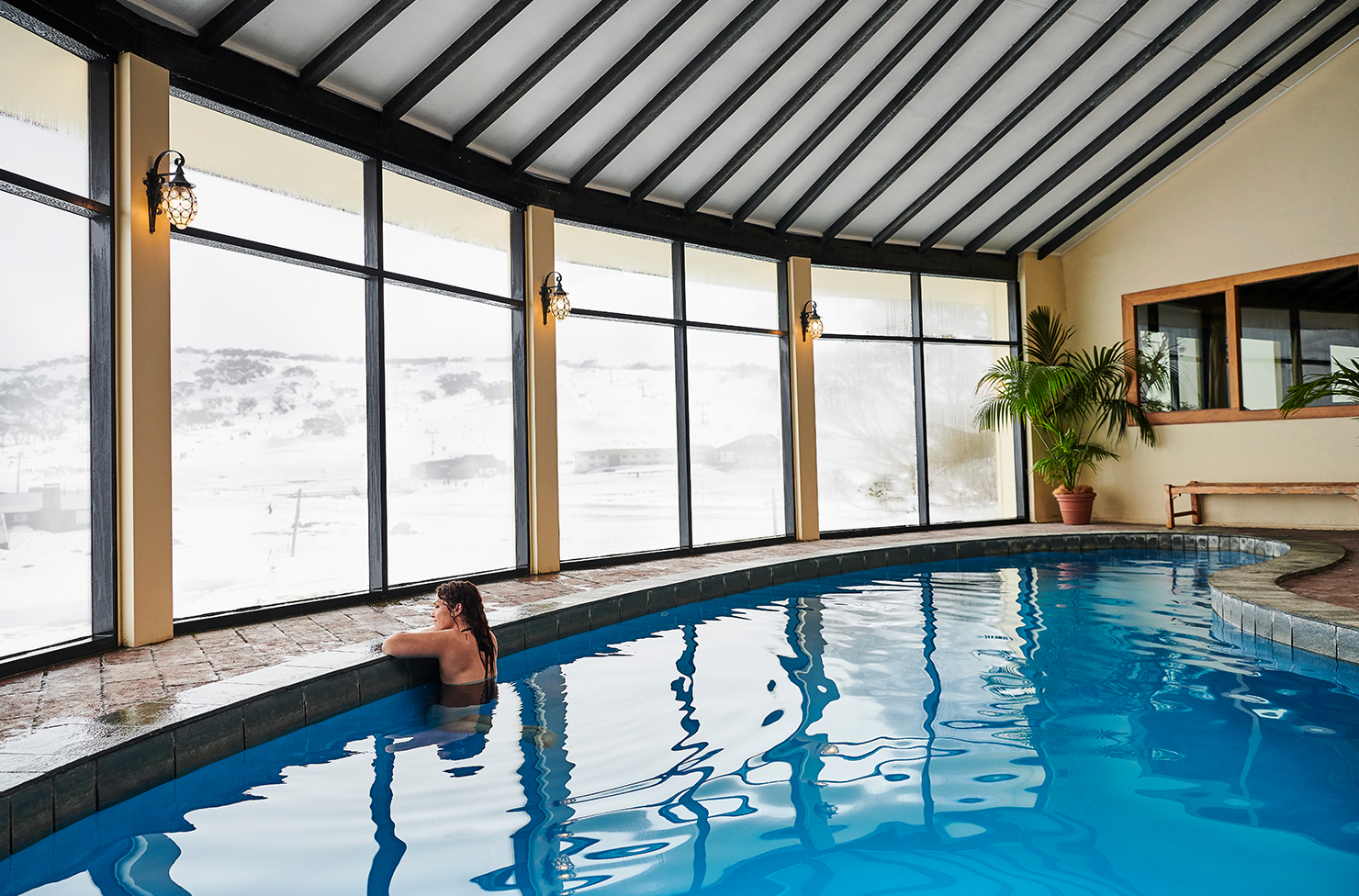 Nestled in the gorgeous surrounds of Kosciuszko National Park lies Australia's largest ski resort Perisher, with its incredible 133 different runs to explore catering for every skill level. Set among 1245 hectares of pure beauty, you're absolutely spoilt for choice in terms of accommodation around, with four separate resorts focused on self-sufficient accommodation options (Perisher Valley, Guthega, Smiggin Holes and Blue Cow) ideal for families and small groups. Set five-ish hours from out of Sydney, and close by to the town of Jindabyne offering plenty of other cheap stay options, this greatly beloved ski heaven records some serious levels of natural snow fall for you to carve right into.
For Perisher accomodation, Crafters Luxury Cabin offers up all the spectacular views (a win if you're an early-riser). Completely off-grif and designed to make the most of its northerly aspect, you'll have everything from a double-shower and fully equipped kitchen (for your obligatory post-ski two-minute noodles) to an outdoor bath that overlooks the valley. You may as well pack your bags now.
Mount Baw Baw
Victoria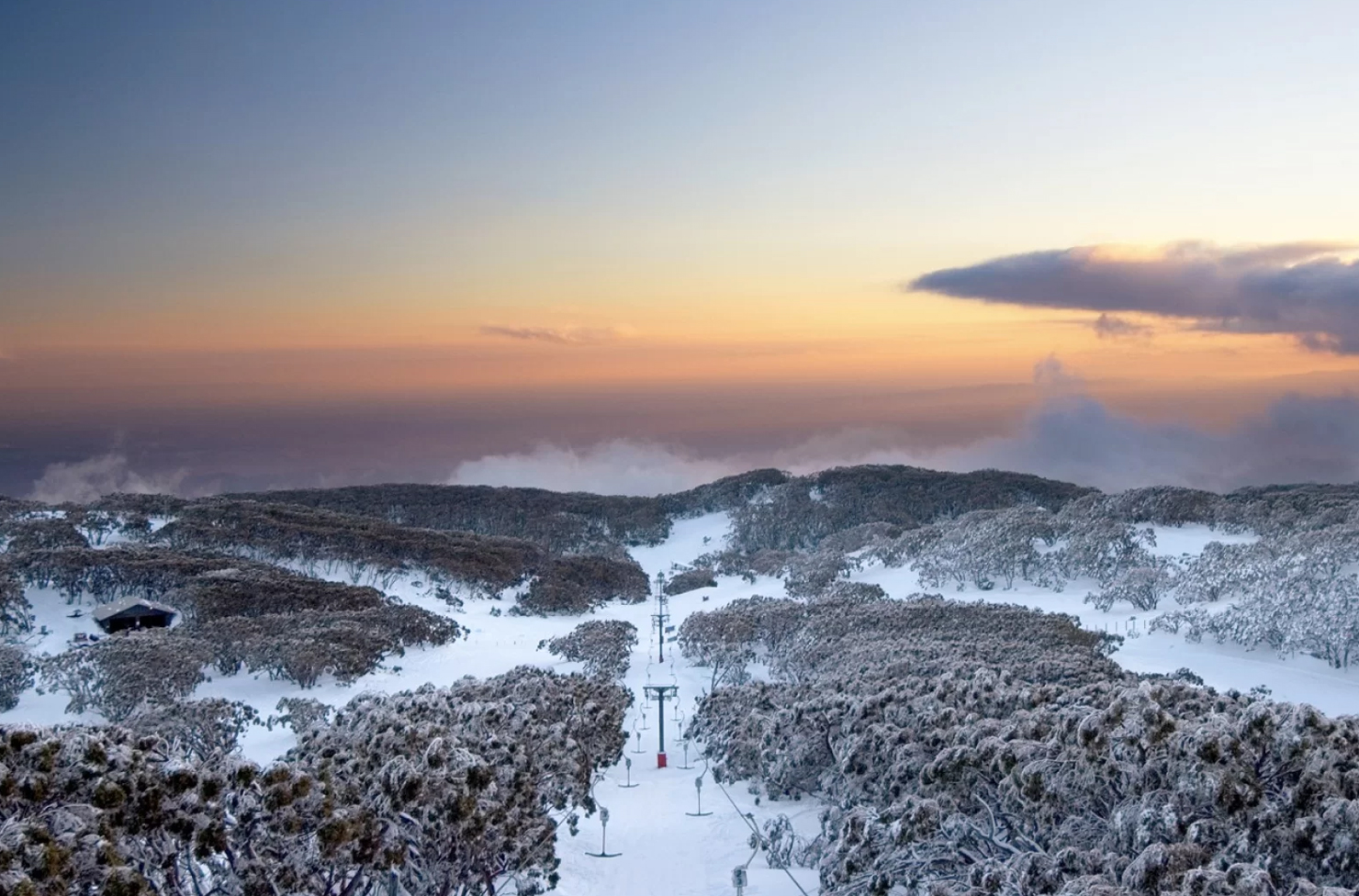 There's nothing like an underdog, and just a three hour drive from Melbourne is the lesser known sweeping slopes and gum-tree lined tracks of beautiful Mount Baw Baw. This smaller resort sits amongst 35 hectares of national park ideal for a quick snow fix and is loved for its more intimate family feel with some brilliant snow play areas and toboggan hills, without all of the wild party people if you're keen for a more relaxed laid back trip away with some vinos at the end of a big day of carving it up.
For Mount Baw Baw accomodation, Moose Head Lodge is dangerously cosy, to the point where you may never leave. Get comfy in this stunning forest hideaway stocked with high-end linen, a bottle of wine and a bunch of eclectic books too.
Now read here for the best snow destinations in Australia.
Image credit: Mount Hotham, Thredbo, Mount Hotham, Mount Buller, Ben Lemond, Destination NSW, Mount Baw Baw
Editor's note: Urban List editors independently select and write about stuff we love and think you'll like too. Urban List has affiliate partnerships, so we get revenue from your purchase.