If you've been keeping a close eye on this year's Afterpay Australian Fashion Week, you've likely already added a handful of pieces from St Agni's latest collection to your virtual wishlist. Staying true to their refined and pared-back aesthetic, St Agni's Resort '24 collection brought forward the ultimate minimalist wardrobe, armed with just the right amount of understated edge.
Blending a perfect mix of muted tones, sharp tailoring, and contemporary Australian elegance, while we're hard-pressed to pick favourites, standouts from this collection have to be the classically inspired silhouettes, unexpectedly cut from buttery soft leather, the raw hemmed suiting, and the jewellery-inspired, molten-metal bralettes—courtesy of a collaboration between St Agni and New York-based jewellery brand, Agmes.
If you're keen to secure a piece of this collection early, thankfully the brand has made a few must-have pieces available for pre-order, direct from the runway. Keep scrolling below for a first chance to shop some of our favourite looks.
St. Agni Carter Blazer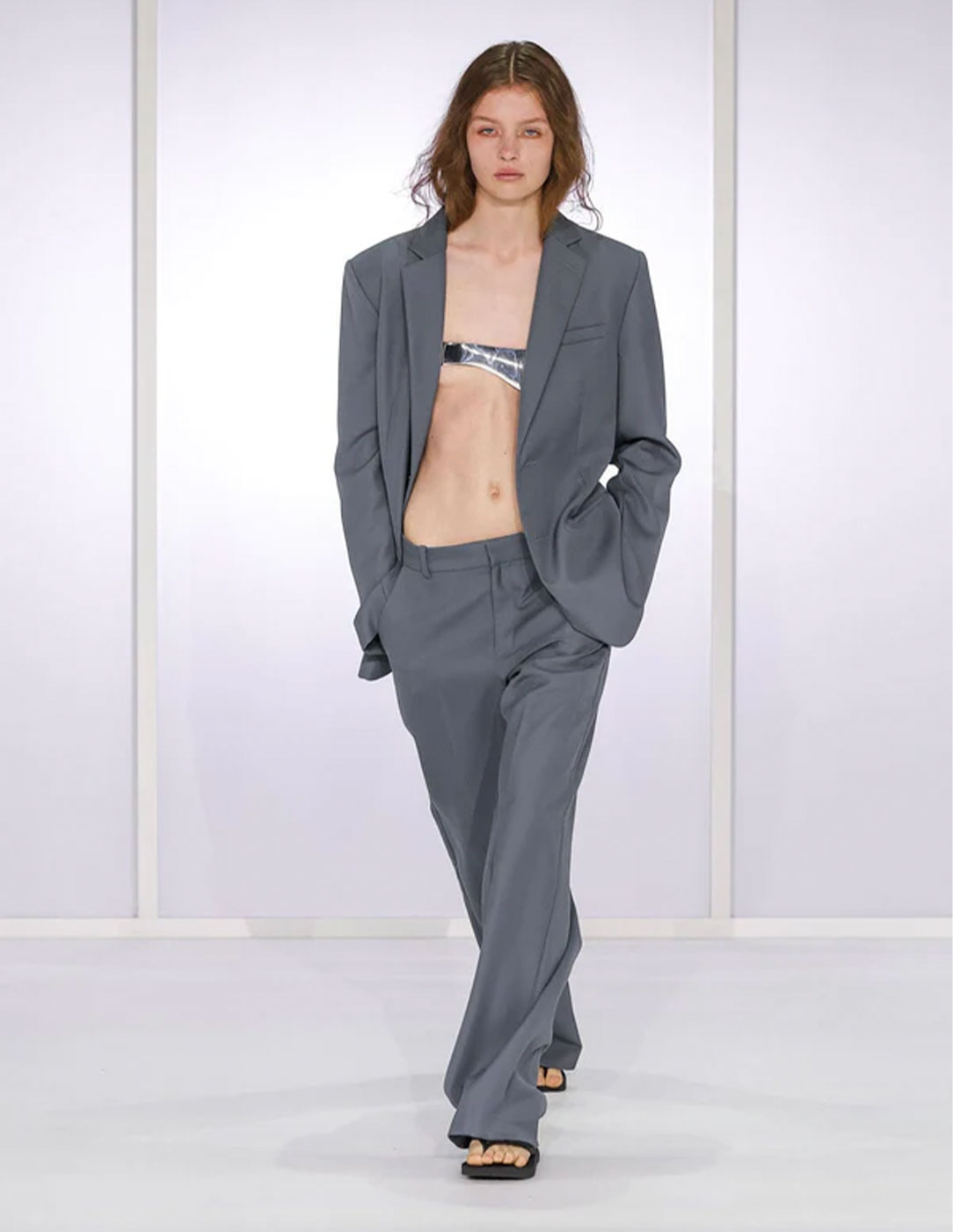 This tailored blazer is a androgynous take on the classic style thanks to its oversized and boxy fit and responsibly sourced wool and polyester blend fabrication. Shop here.
St. Agni Carter Trousers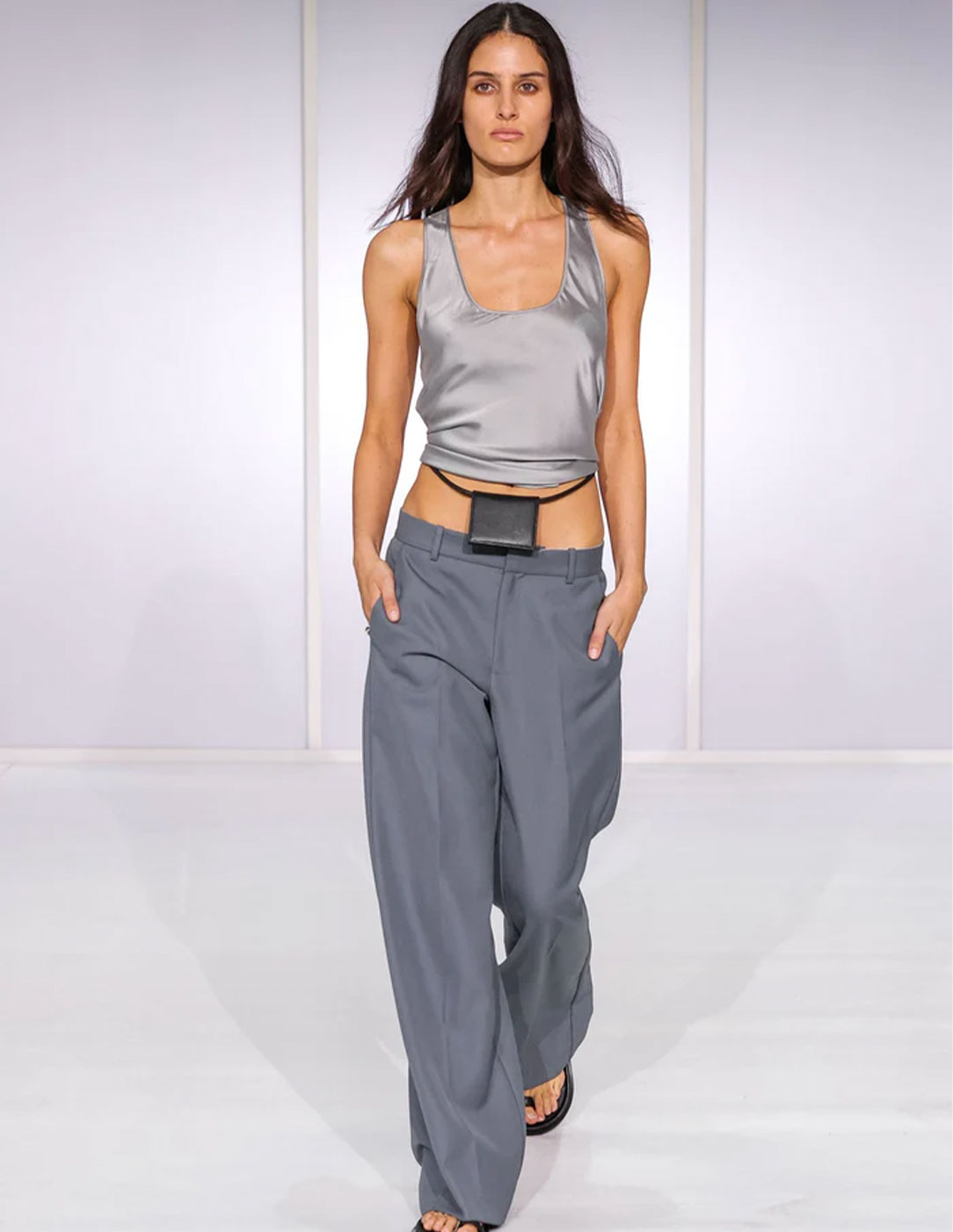 Slouchy and oversized, the low-cut fold-down waist of these trousers will bring the perfect off-duty look to any outfit. Shop here.
St. Agni Raw Edge Blazer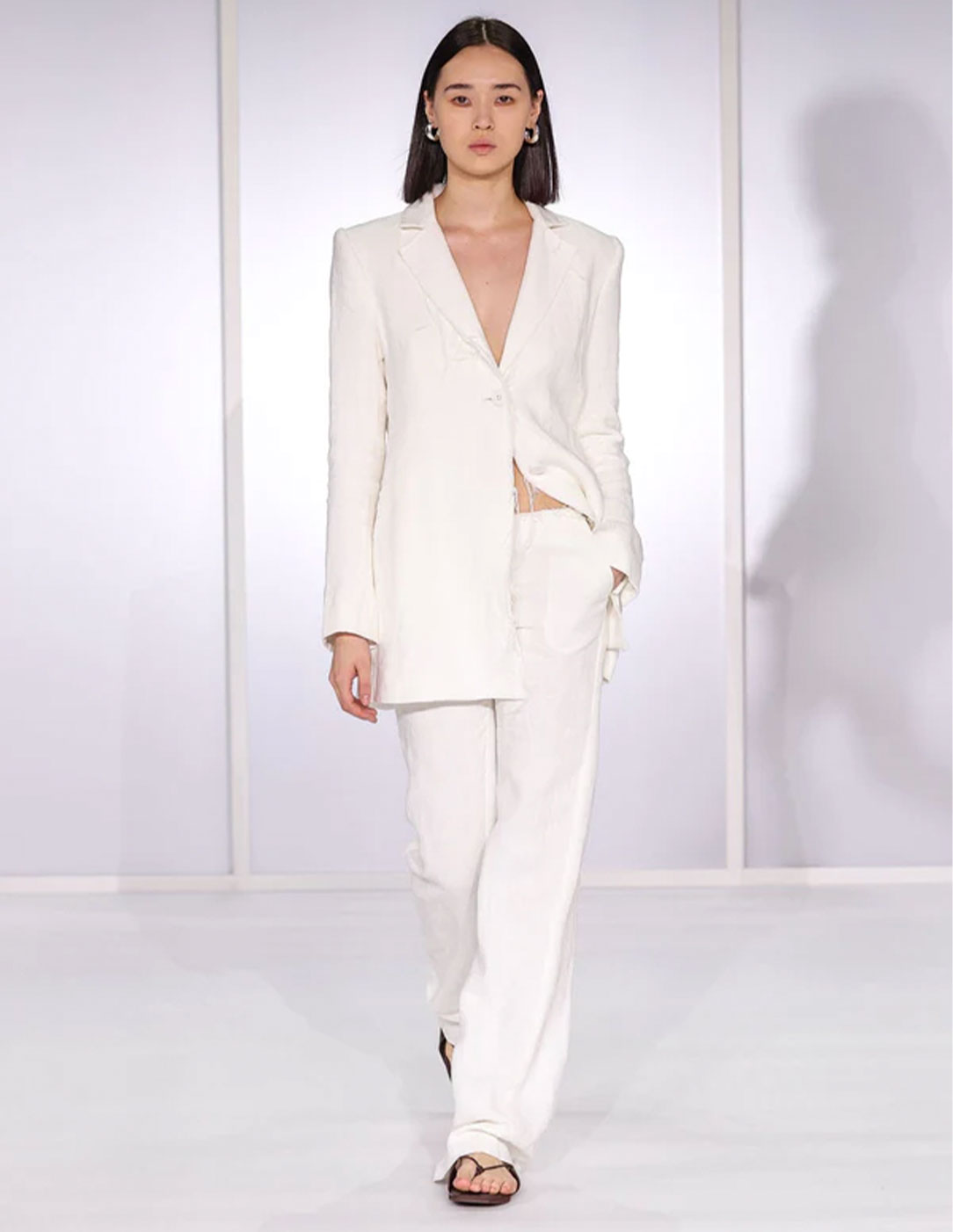 This deconstructed blazer combines traditional and innovative tailoring techniques for an undone, yet elevated feel. Shop here.
St. Agni Sophia Drape Dress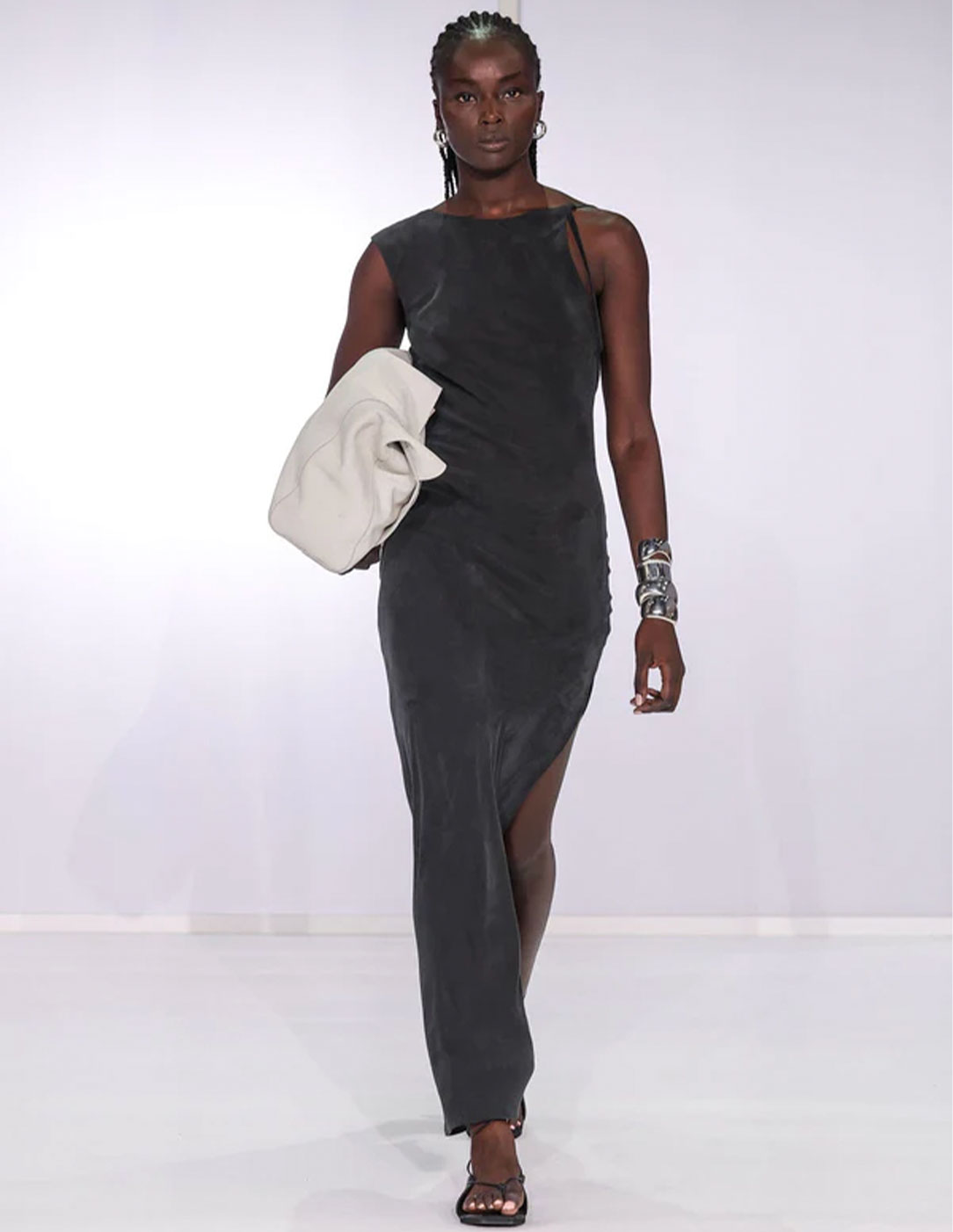 Boasting a silky-soft Lyocell blend construction, the bias cut silhouette and boat neckline of this dress make it the ultimate versatile piece. Shop here.
St. Agni Tuck Detail Leather Dress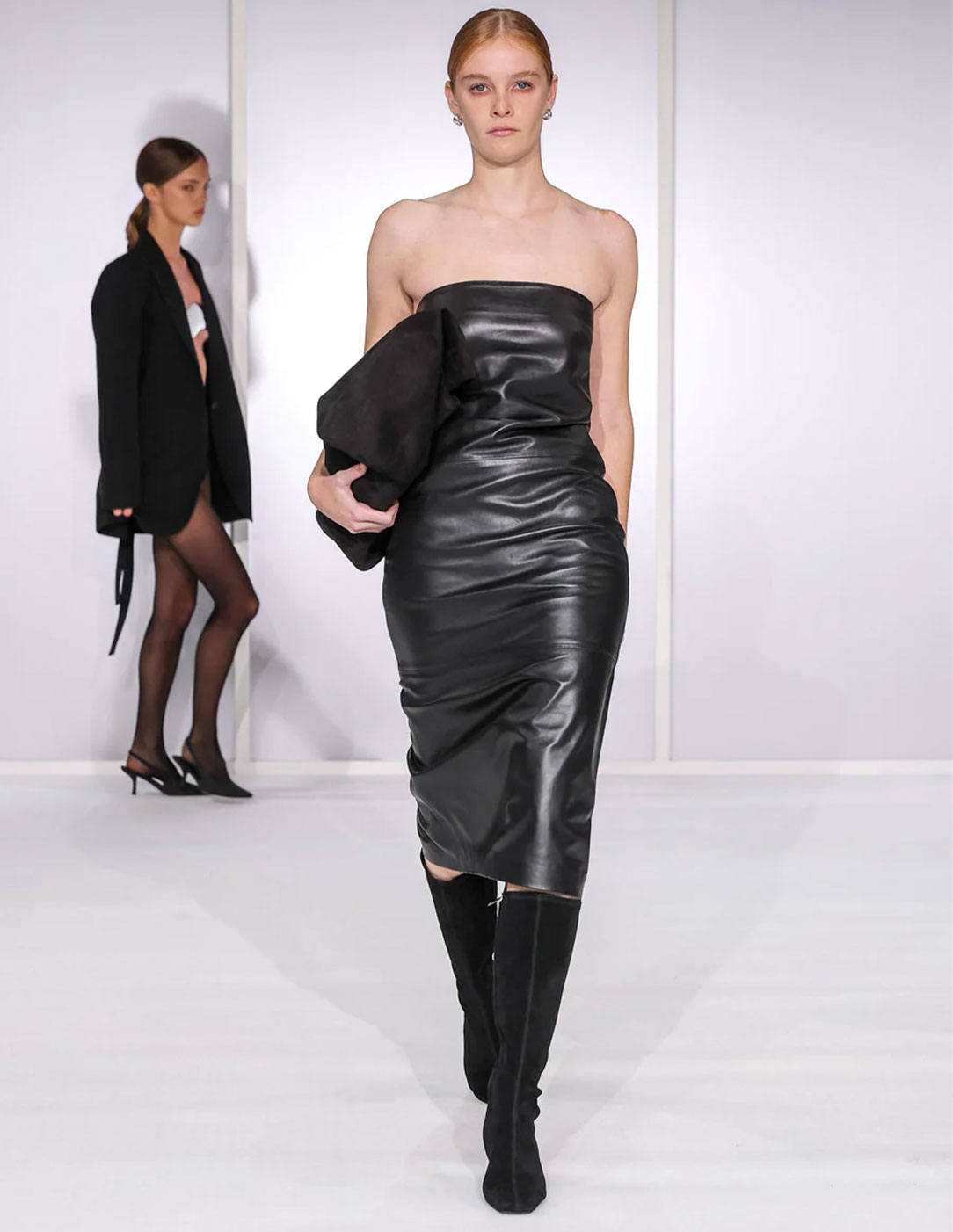 Make a statement with this leather dress that embodies modern feminine charm with its streamlined silhouette and strapless design. Shop here.
St. Agni Low Waist Raw Edge Pants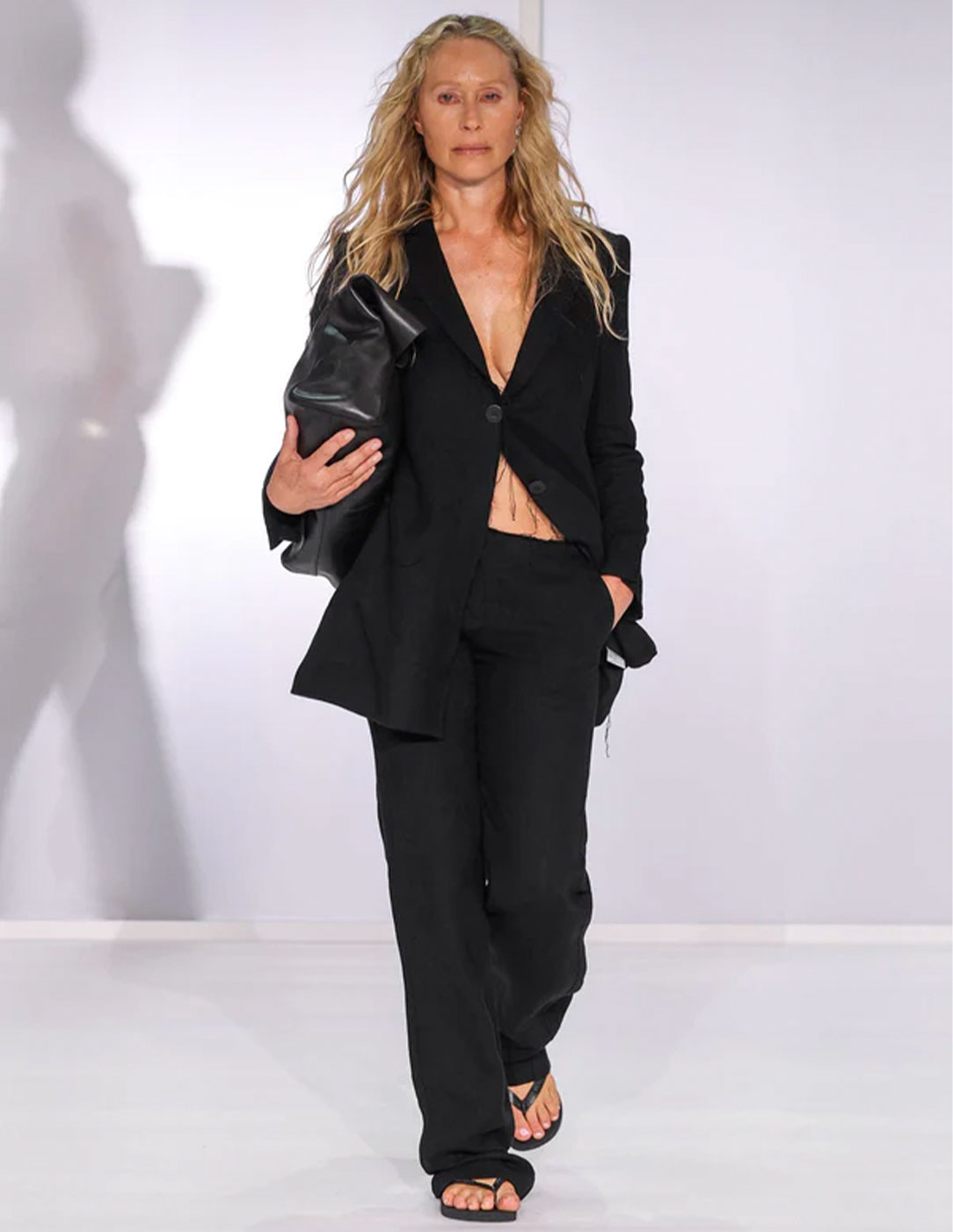 Designed to sit slouchy and relaxed, these low-waisted pants are cut for a straight fit and feature a 100% linen fabrication. Shop here.
St. Agni Leather Column Skirt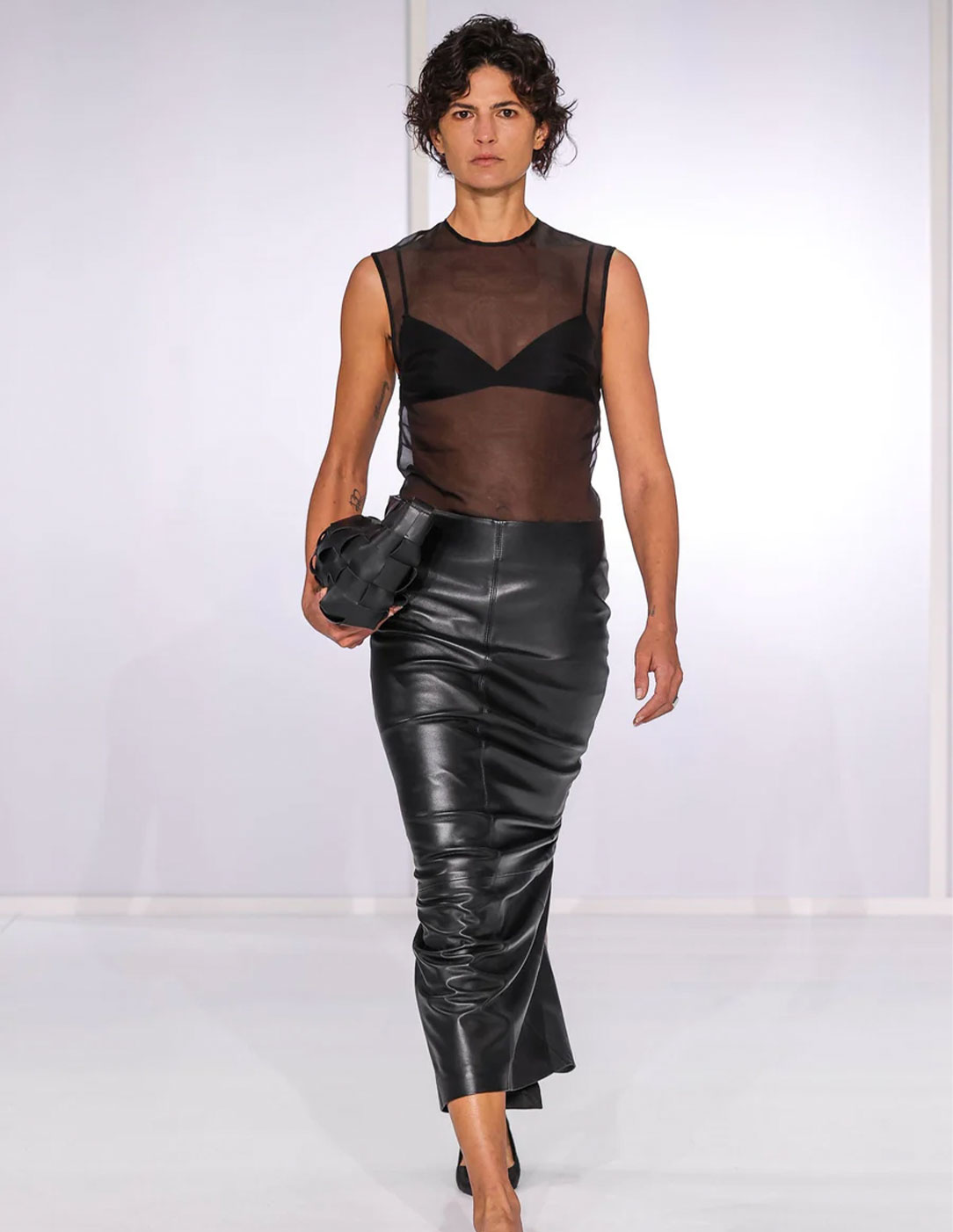 Crafted from supple Nappa leather that's designed to soften over time, this maxi length skirt is the ultimate statement piece for minimalist dressers. Shop here.
St. Agni Leather Blazer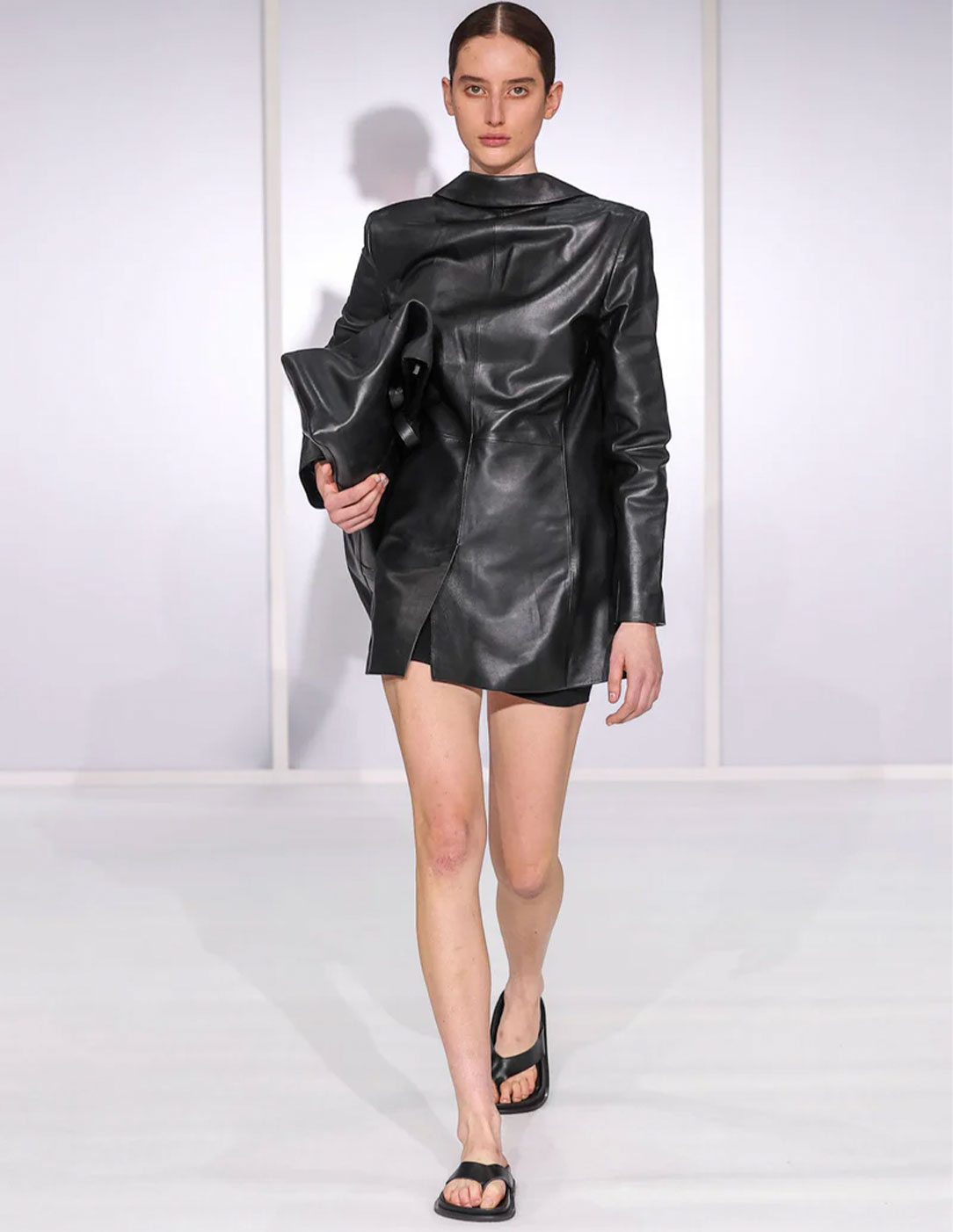 The perfect wardrobe investment, this buttery blazer will last the test of time thanks to its relaxed fit, structured shoulders and front button closure. Shop here.
St. Agni Overlap Waist Trousers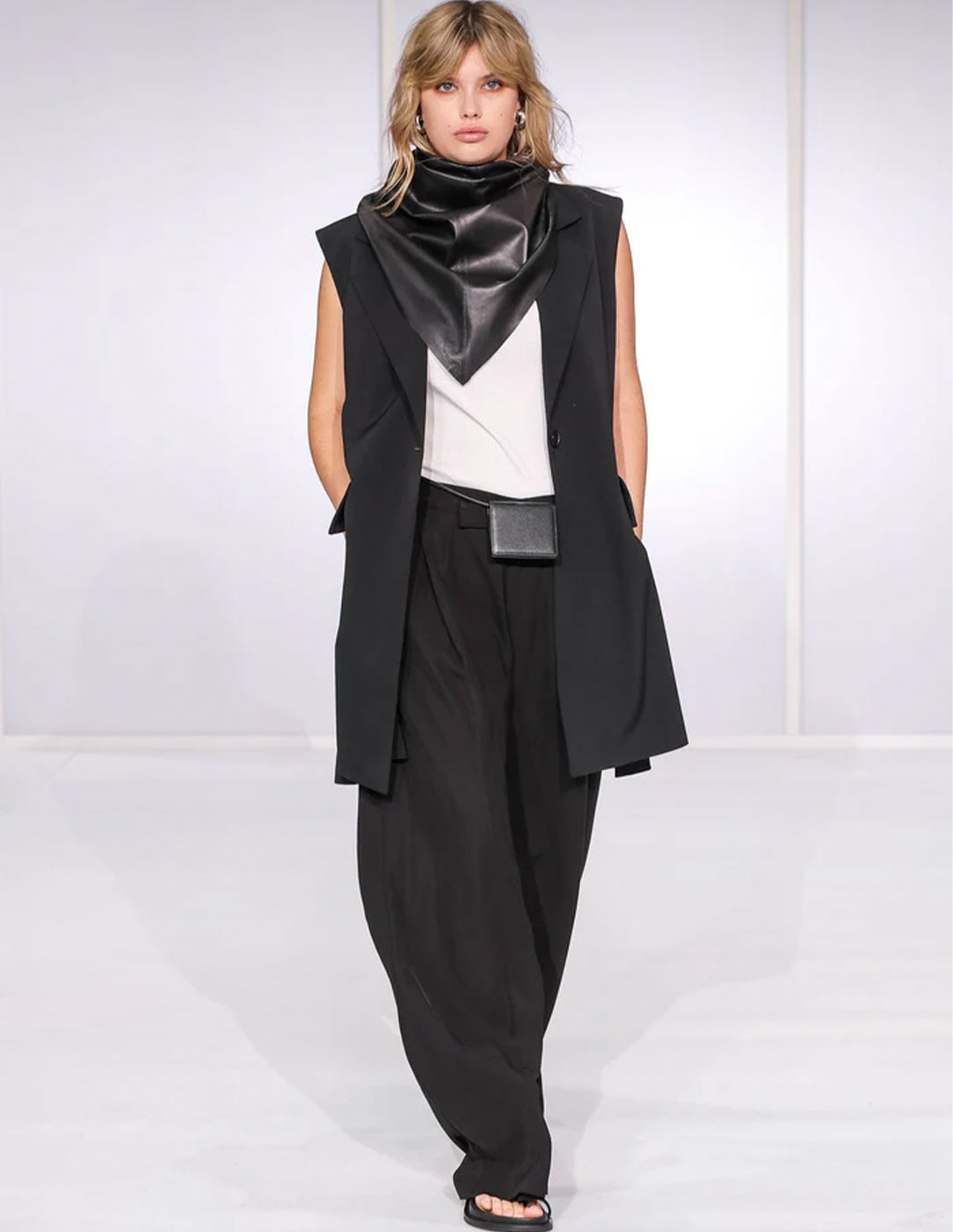 The statement waistband of these trousers feature an intentionally misplaced fastening to add some playful edge. Shop here.
St. Agni Oversized Leather Scarf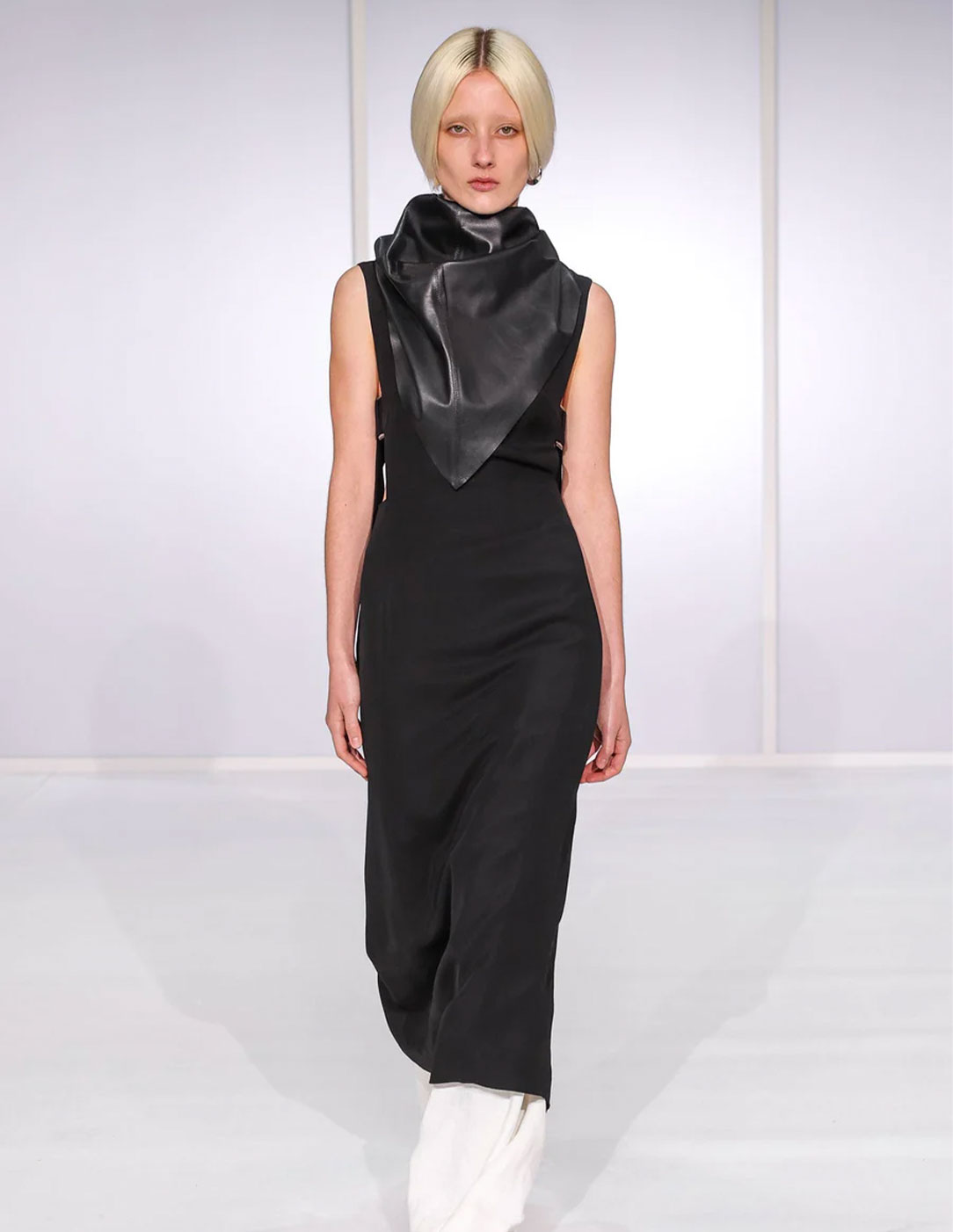 Designed with versatility in mind, this supple Nappa leather scarf can be worn as both a bandeau top and scarf. Shop here.
Image credit: Lucas Dawson
Urban List editors independently select and write about stuff we love and think you'll like too. Urban List has affiliate partnerships, and if you purchase something through the links in this article, we will earn a commission from those partners. To find out more about who we work with and why read our editorial policy here.