Whether you're planning the soiree of the year, a casual drinks thing, or it's your first time hosting the holidays (no pressure), it's easy to find yourself overlooking how your event - and, more specifically - your table will look. And you're not to blame. There's a lot to contend with, between navigating niche dietary requirements, menu-planning, how to invite those two feuding friends and actually cooking an edible meal. However, besides the obvious food and drinks, there's an equally important part of hosting you should be turning your attention to; tablescaping.
So how exactly does one create a tablescape good enough to both impress your guests and distract from the slightly burnt main? We've compiled a failsafe list of our best tablescaping tips below. So whether it's your first time hosting or you're a regular Martha Stewart, you'll be able to take your tablescaping talents to the next level.
Pick A Theme
If you're unsure where to start, picking an overall theme is a great place to begin. Themes can be as general as a specific colour palette inspired by the flowers you picked up at the market, or you can get super refined and curate a heavily themed tablescape with multiple elements to suit your particular event. If you want to go the extra mile, it's also worth considering tying in the food you serve to reflect the overall theme. For example, we love the idea of a Mediterranean menu, served amongst a tablescape of blues, whites and lemon yellows, or a Mexican meal, accompanied by bright pops of colour and playful glassware.
Get Creative With Colour
When it comes to festive styling, it's easy to get boxed in with traditional ideas about what colours signify the holiday season. Instead, give yourself free rein to get creative with colour and experiment with new and exciting combinations. While you might not get it right every time, it's all about trial and error, and we guarantee these unexpected combinations will be a highlight for your guests amongst a sea of traditional-themed holiday events. You might even surprise yourself and create a new colour tradition that becomes your hosting signature.
Layer Like A Stylist
When setting up the different elements of your table, it's important to think like a stylist. The best tablescapes involve layering multiple elements that create visual depth and interest. This can easily be achieved by using linens, plates, serving dishes, stands, vases and candles of varying heights and contrasting colours to fill the vertical space. It's also important to take note of how your guests will interact with each other across the table and ensure you're avoiding any elements that are too tall, bulky or distracting and will impede conversation. If you're just starting out with your tableware collection and don't have many items on hand, you can easily fake this type of visual interest by layering inexpensive table linens or using multiple light sources, such as portable table lamps, tapered candles or tea lights.
Source Your Location
While we won't argue that an amazing floral arrangement (or two) can be a tablescape-making element, a trip to the florist isn't always in the budget. Instead of avoiding florals altogether, we recommend taking a leaf out of your own backyard (literally) and considering what styling elements can be found within your local environment. Walk around your neighbourhood to find some locally sourced natural elements, or ask your green-thumbed neighbour if you can cut a few of their hydrangeas. This styling trick works particularly well when it comes to seasonally-based themes, where things like potted plants, leaves, pinecones and acorns can be wildly on-theme.
Tell A Story
The best tablescapes always tell a story, so don't be afraid to mix old and new items when it comes to creating your tablescape. When experimenting with new themes or styling trends, find ways to incorporate existing pieces or unique family heirlooms. We promise the mix of new and old will always look more authentic, cosy and cool than simply copying the exact tablescapes you have seen trending online. This type of personalised touch can also be achieved through the use of thoughtful additions such as crafted place cards, hand-written notes, quirky drink charms, table games or conversation starter cards.
Be Unexpected
When it comes to the styling elements of your table, arrangements don't always have to be florals. Instead, consider what practical elements you likely need to have on your table and think creatively about how these items or ingredients could be styled differently and used to your advantage. For example, a heaped mass of whipped butter topped with some wildflowers can instantly become more than just an accompaniment for your sourdough. More obvious suggestions, such as fresh fruit and carefully arranged plates of cheese, honeycomb, and figs, are always welcomed by your guests and a styling fail-safe.
Feeling inspired to host? Keep reading below for our go-to list of the best tableware essentials handpicked for your next dinner party, cocktail night or holiday soirée.
Maison Balzac Petit Four Cocktail Napkins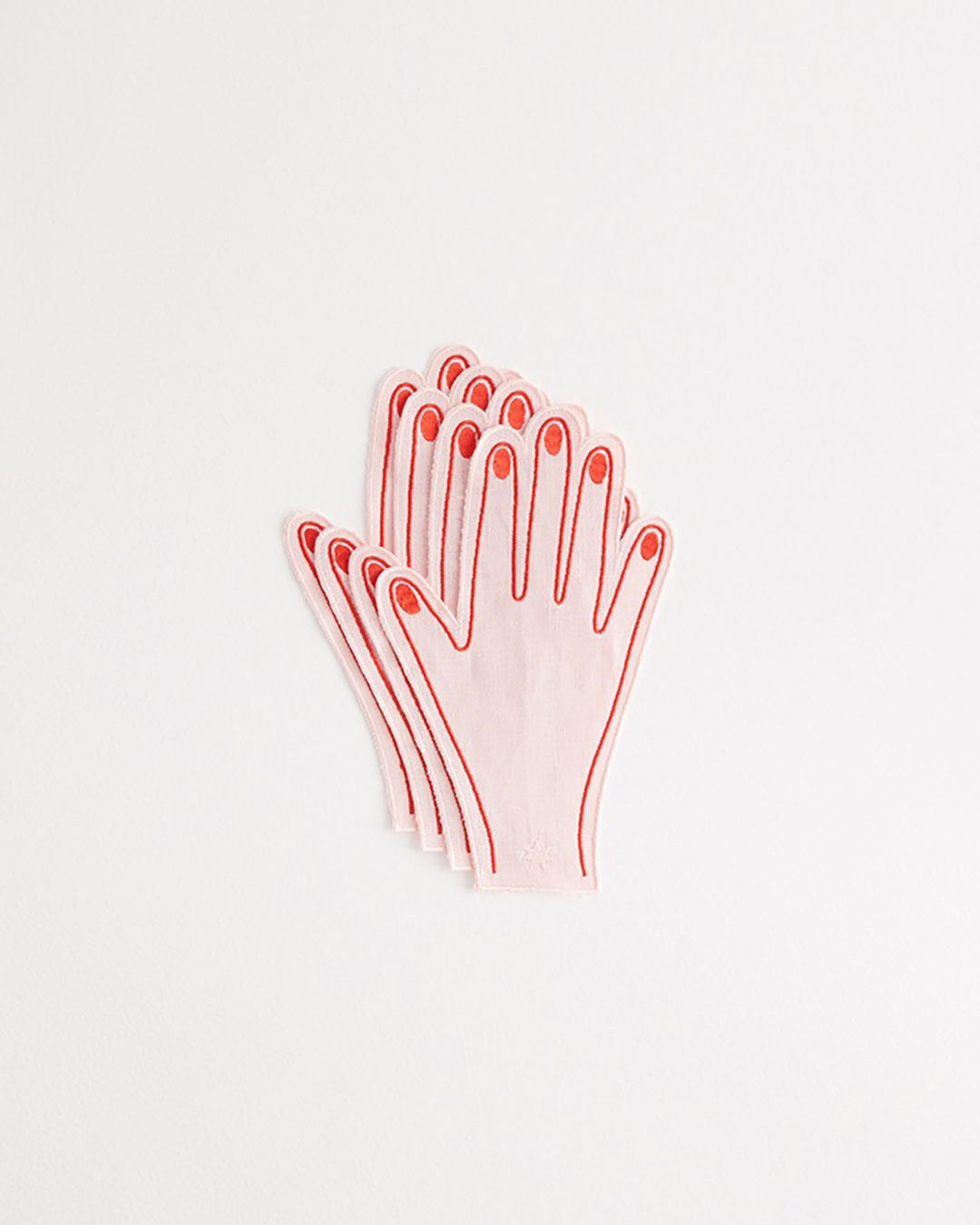 Woven from sustainably farmed European-flax linen, these buttery-soft dinner napkins are perfect for canapes. Shop here.
Country Road Jasper Martini Set Of 2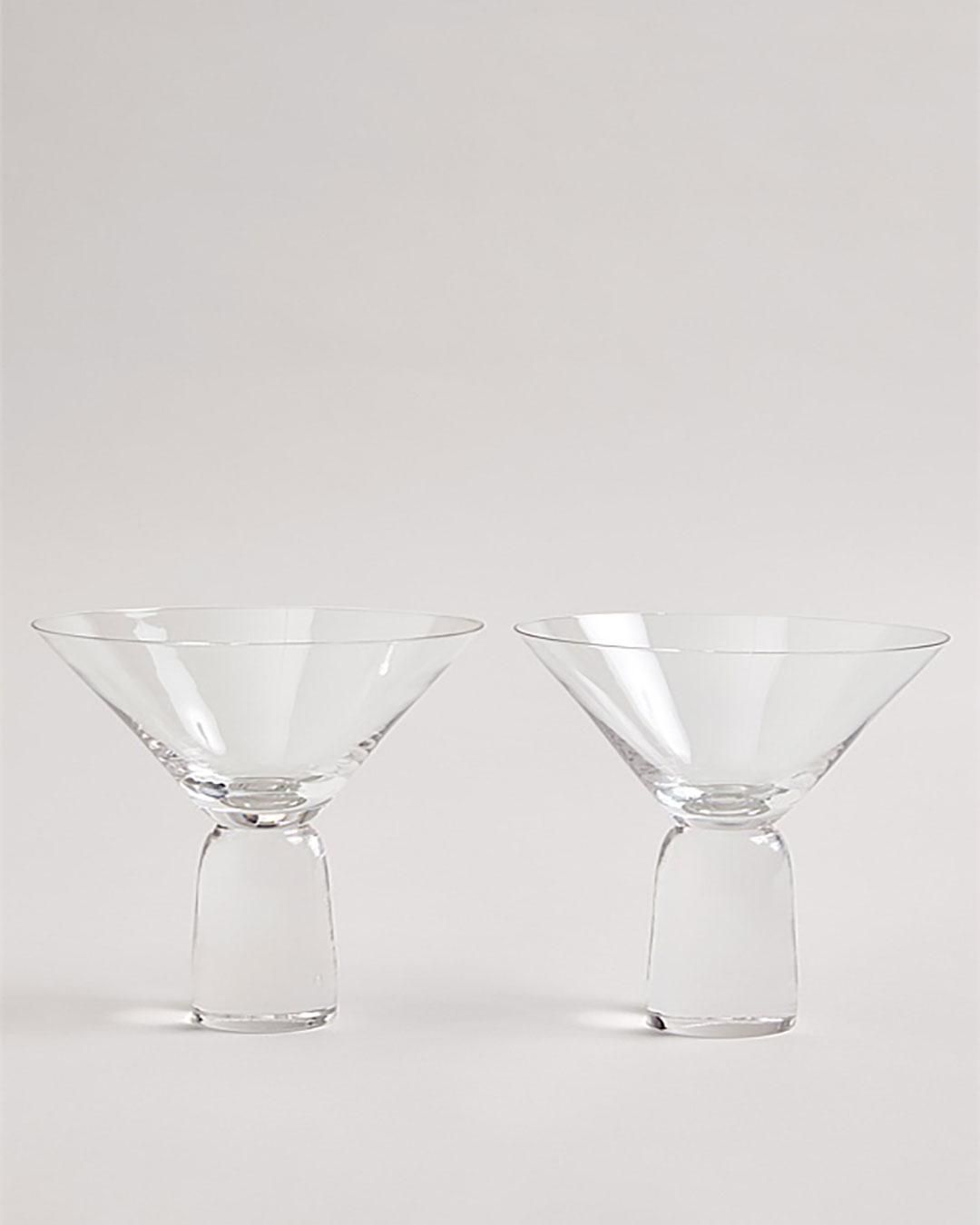 Serve up drinks in style with this set of two modern cylindrical martini glasses. Shop here.
NO.22 Mykonos Mati Menus & Placecards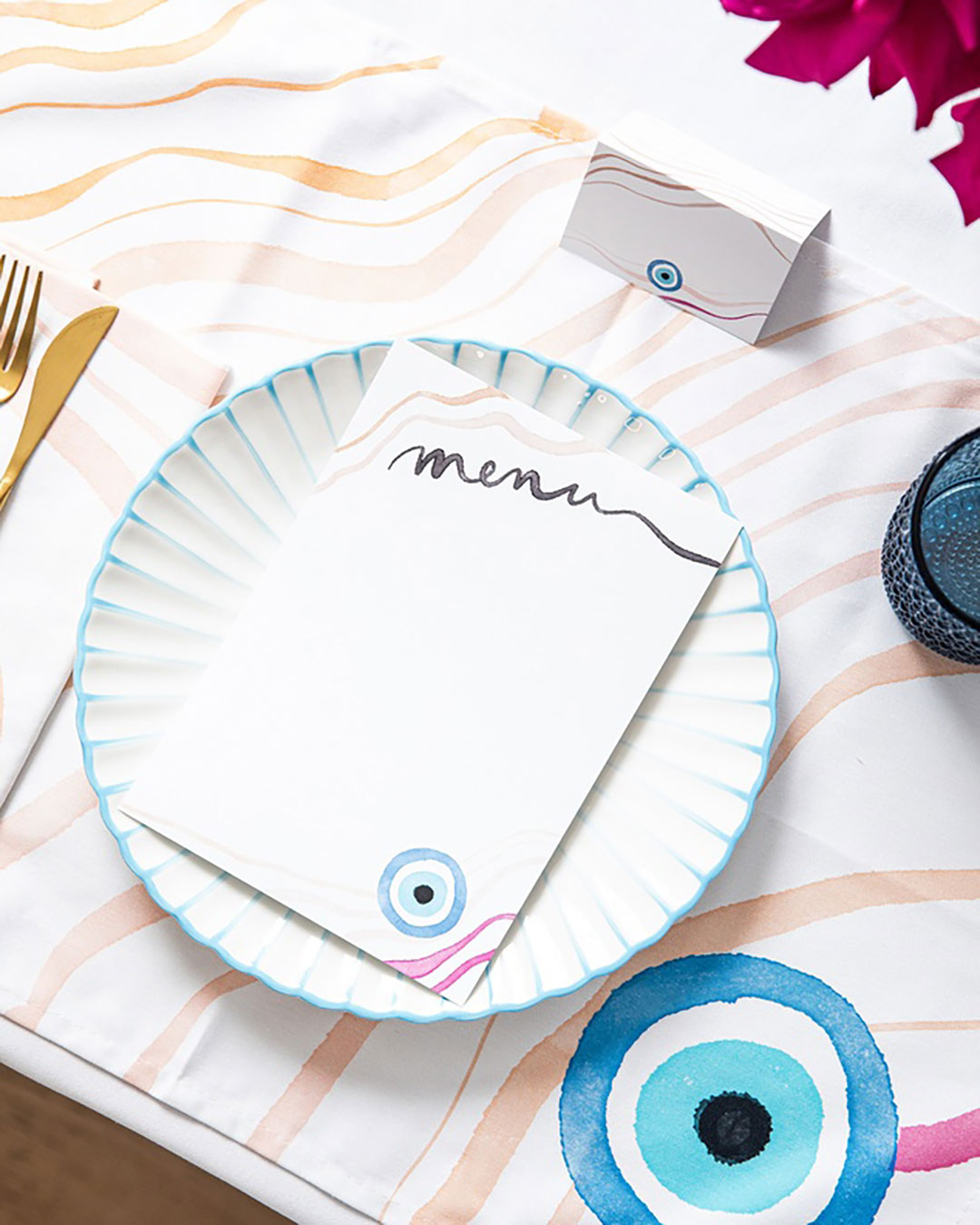 Compliment your dinner setting and impress your guests with these Mykonos-themed menus and place cards. Shop here.
Mrs. Alice Set Of Two Cherry Raffia Napkin Rings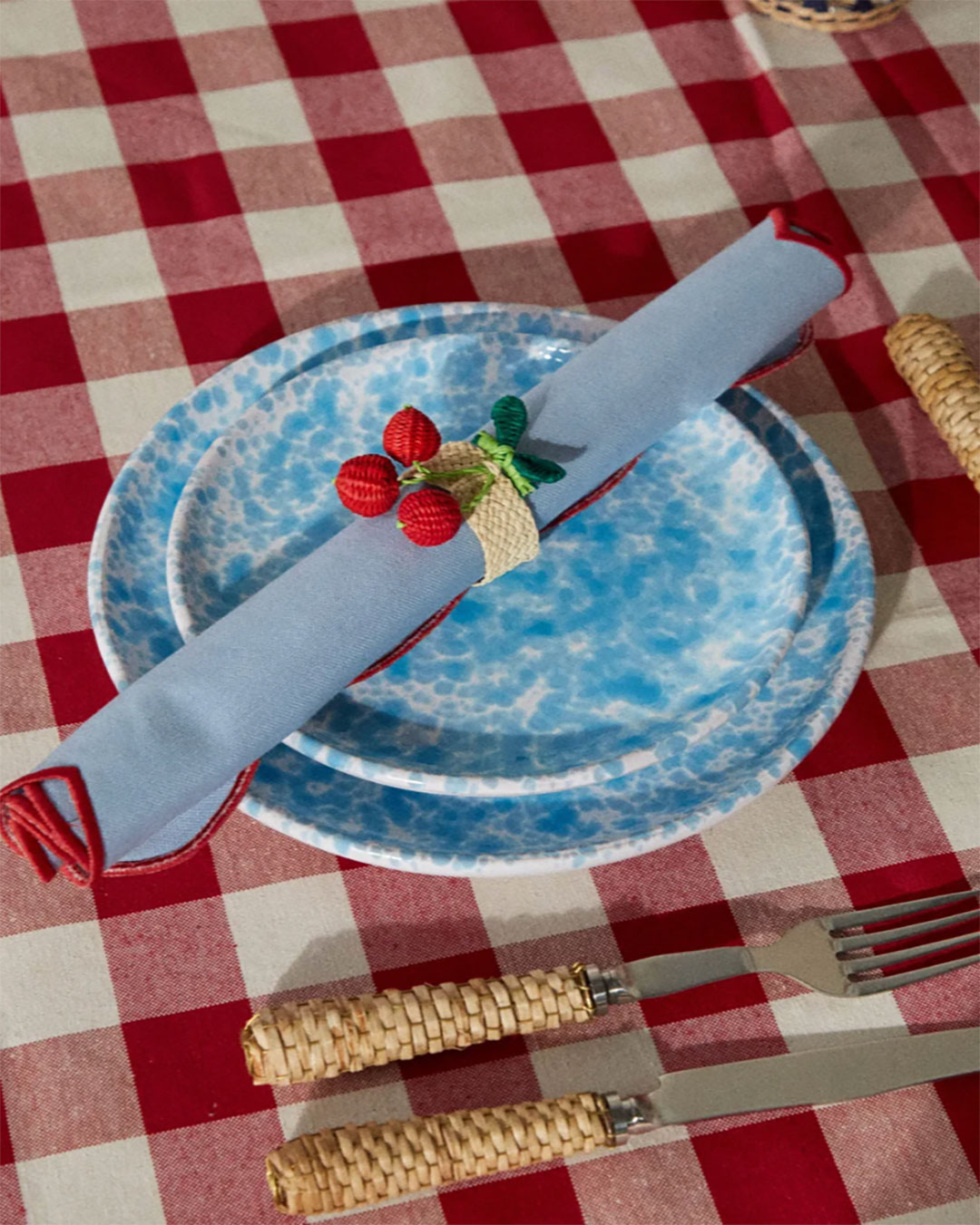 These cute cherry-themed rings are the perfect conversation starters. Shop here.
Heritage Laguiole Sophistique Pearl French 6pc Steak Knives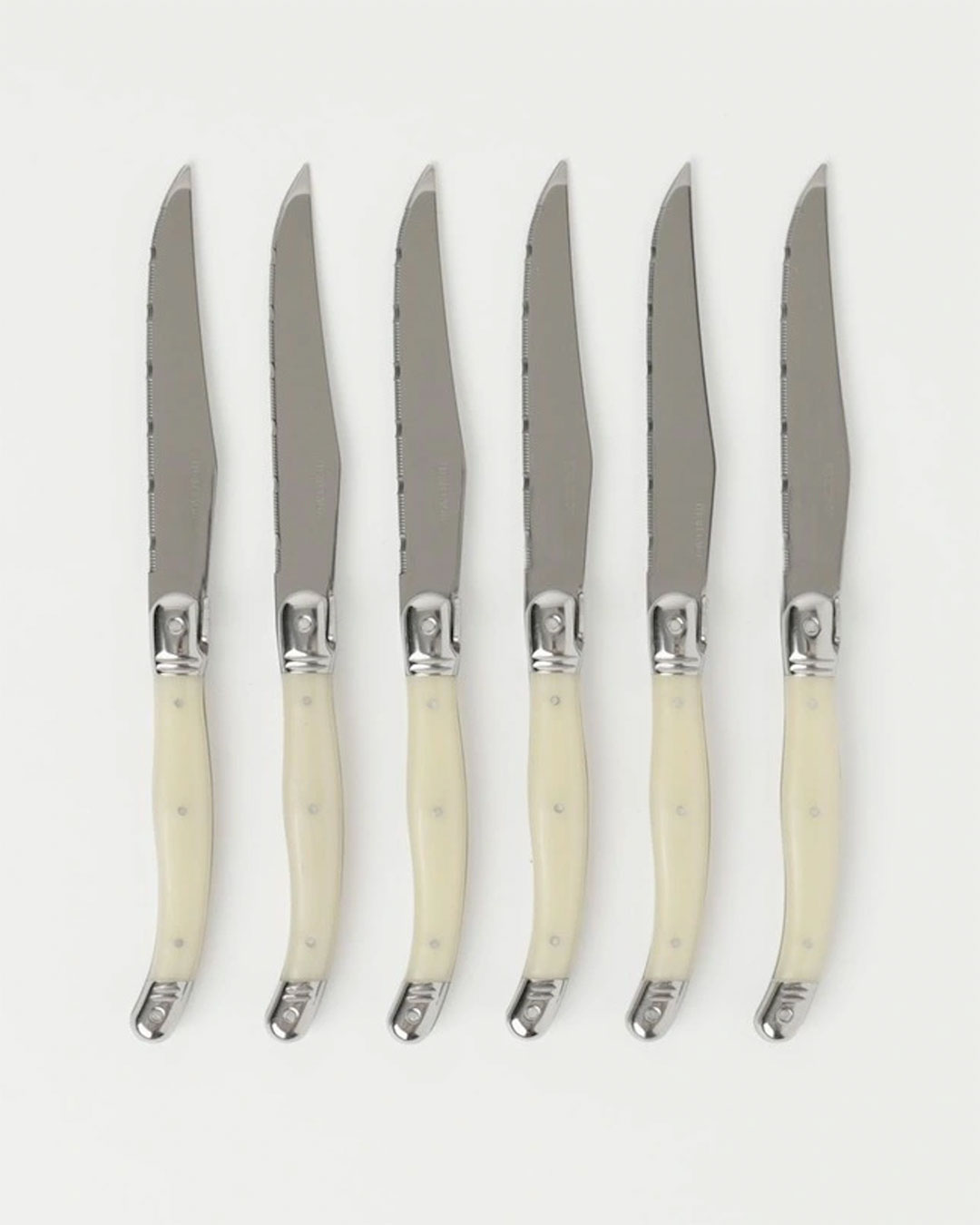 These classic pearl-handled steak knives will add a touch of sophistication to any table. Shop here.
In The Round House Festive Menu and Placecard Set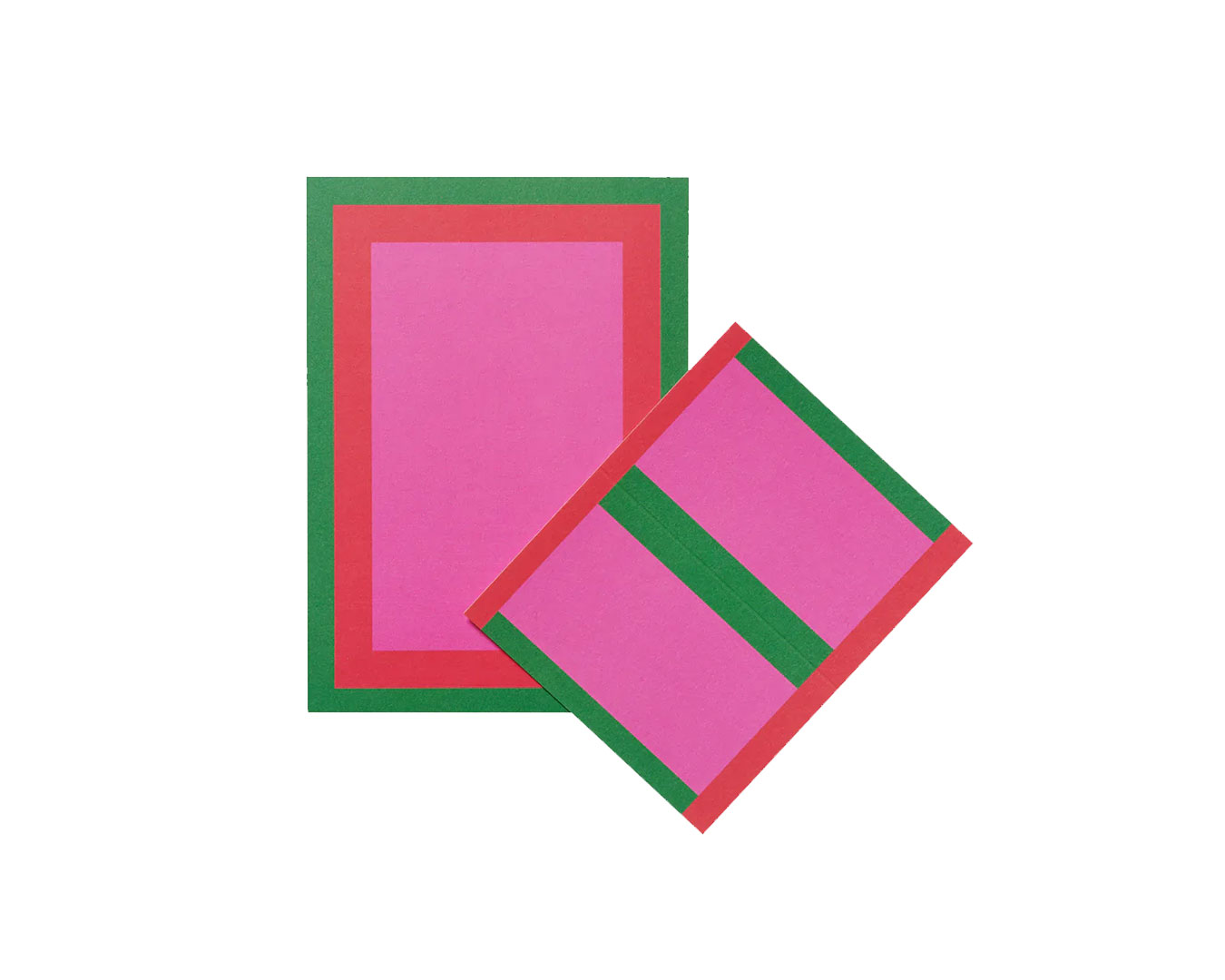 Complete your festive table with this set of 10 place cards and menu cards. Shop here.
Cabana Magazine Set Of Two Cartagena Wicker Placemats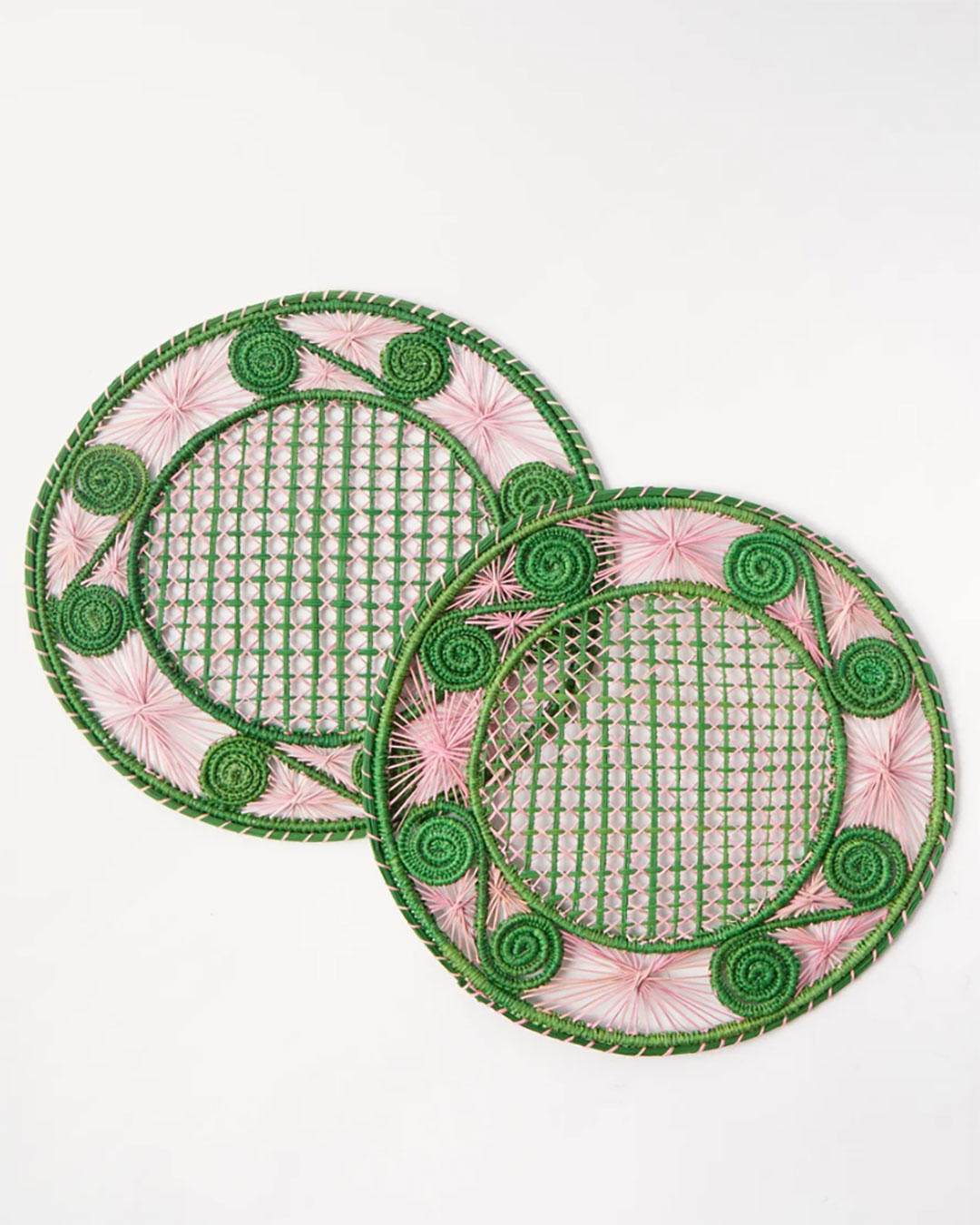 Upgrade your table setting with these colourful wicker placemats. Shop here.
Adairs Hudson Clear Champagne Glass Pack of 2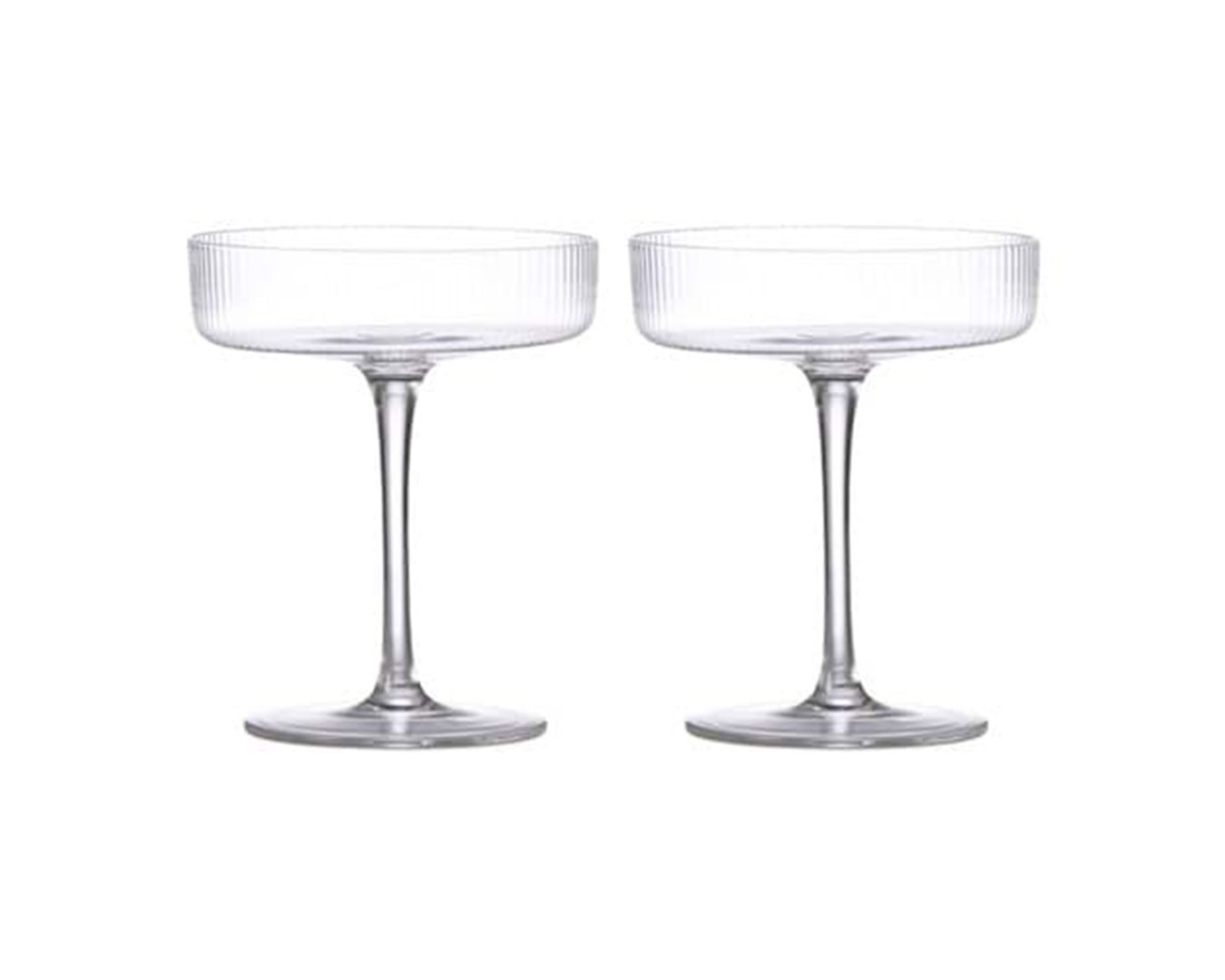 These stylish ribbed coupe glasses are perfect for toasting special occasions. Shop here.
Bordallo Pinheiro Cabbage Large Earthenware Salad Bowl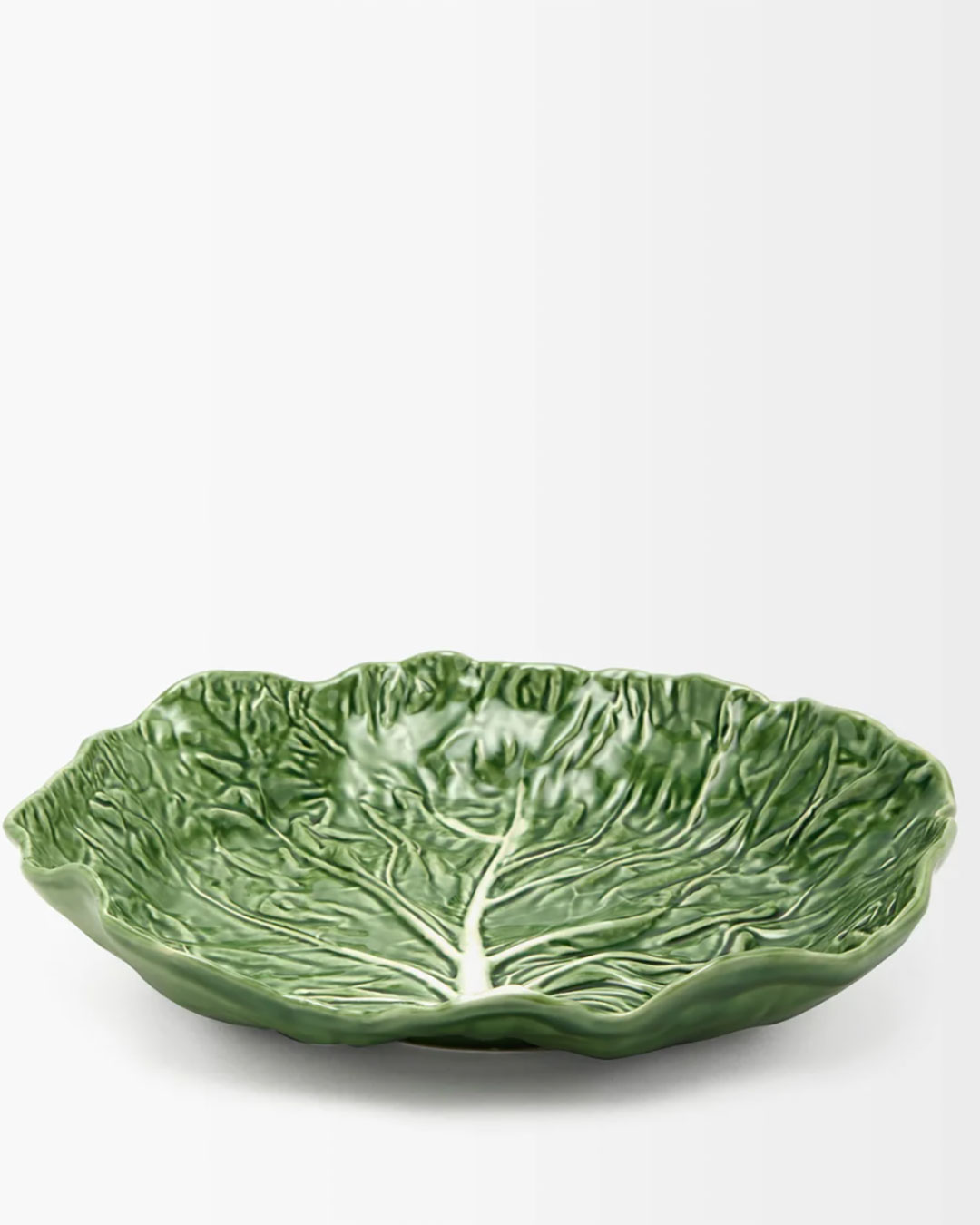 Bring a nostalgic mood to dinner parties with Bordallo Pinheiro's signature cabbage tableware. Shop here.
Black Blaze Column Pillar Candle Combo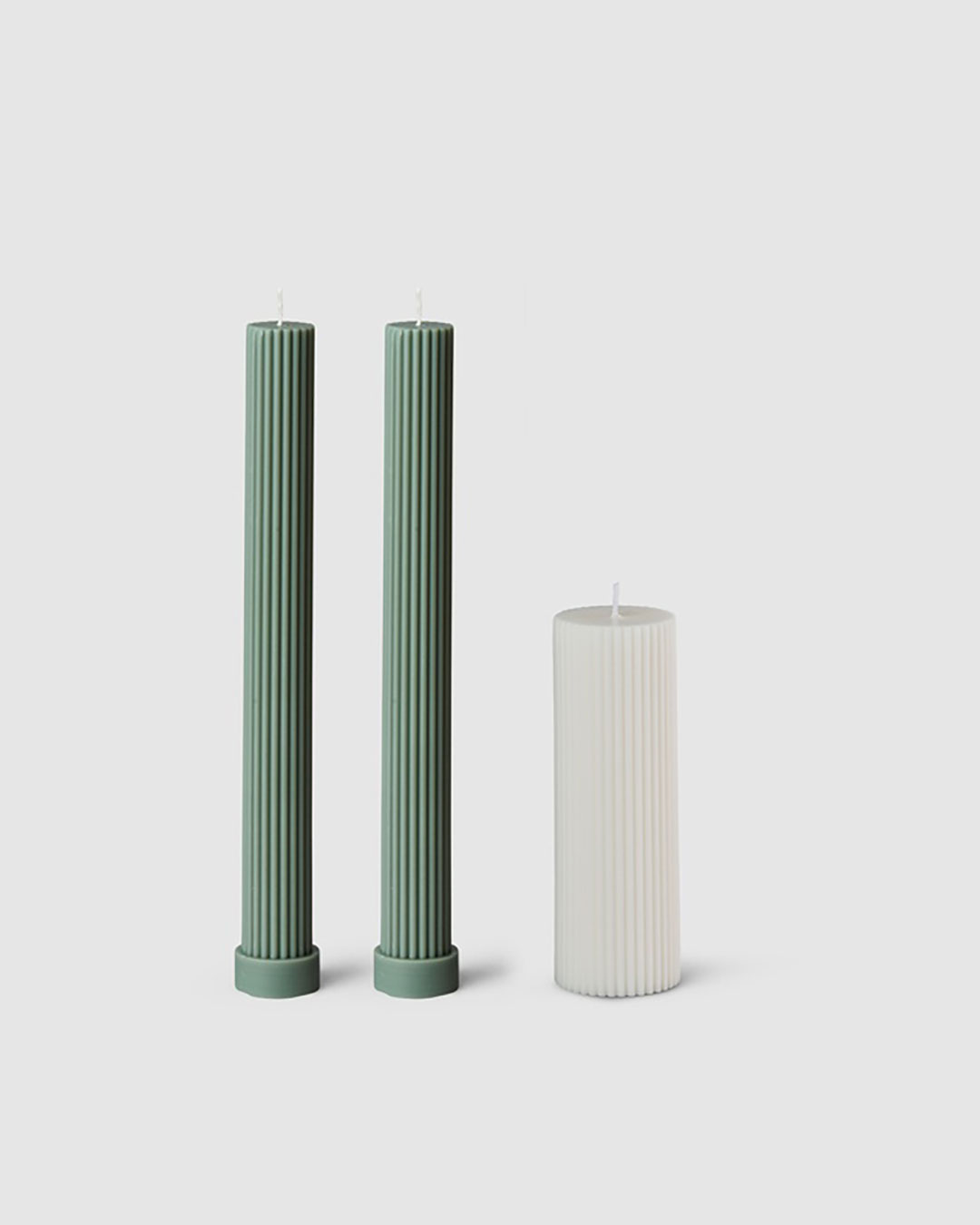 Made from refined soy wax, this set of pillar candles will complement any table setting. Shop here.
Heritage Scalloped Edge Cake Dome and Glass Stand Large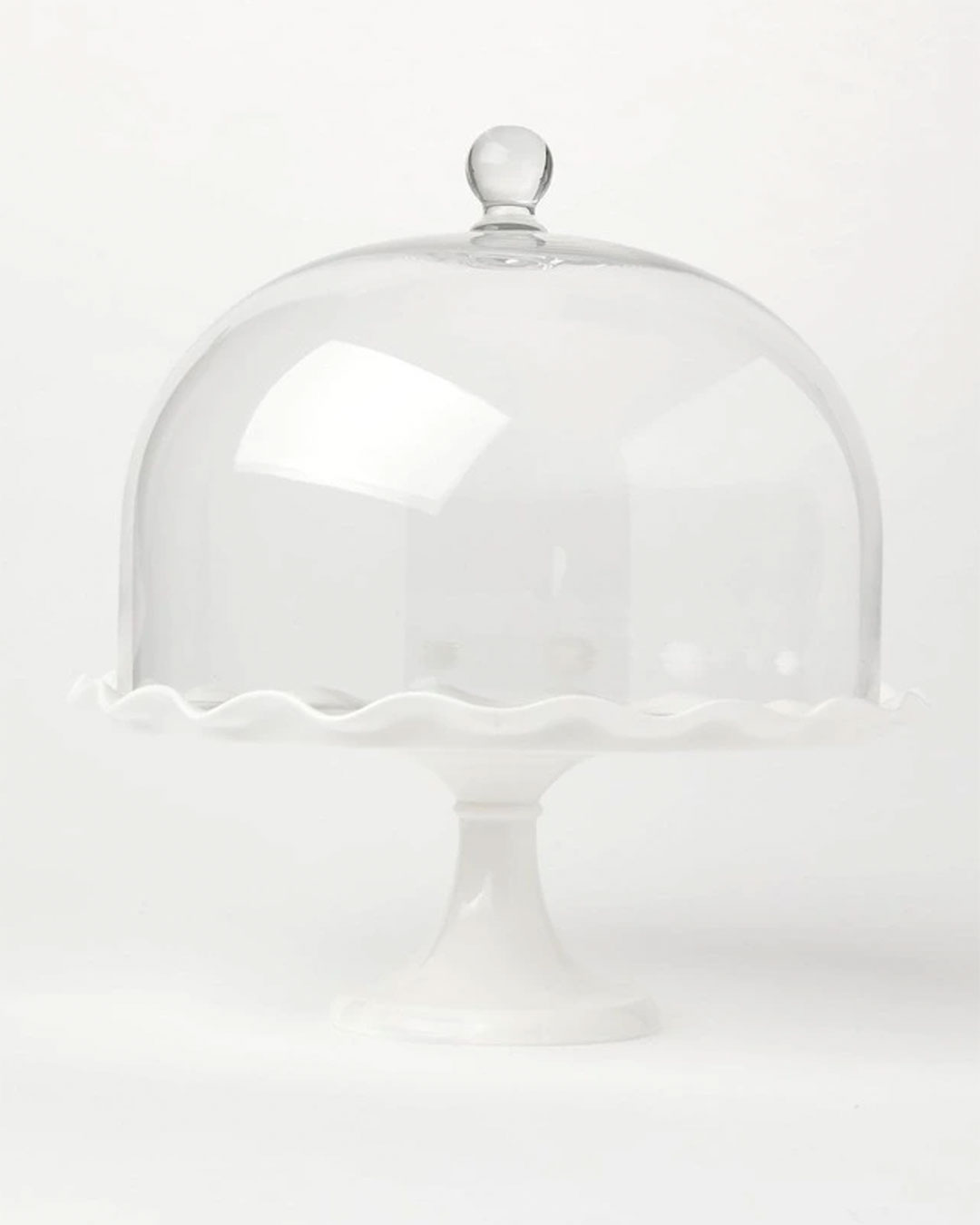 This white ceramic scalloped detailed stand will give your cakes the spotlight they deserve. Shop here.
Les Ottomans Set Of Four Lemon Ceramic Bowls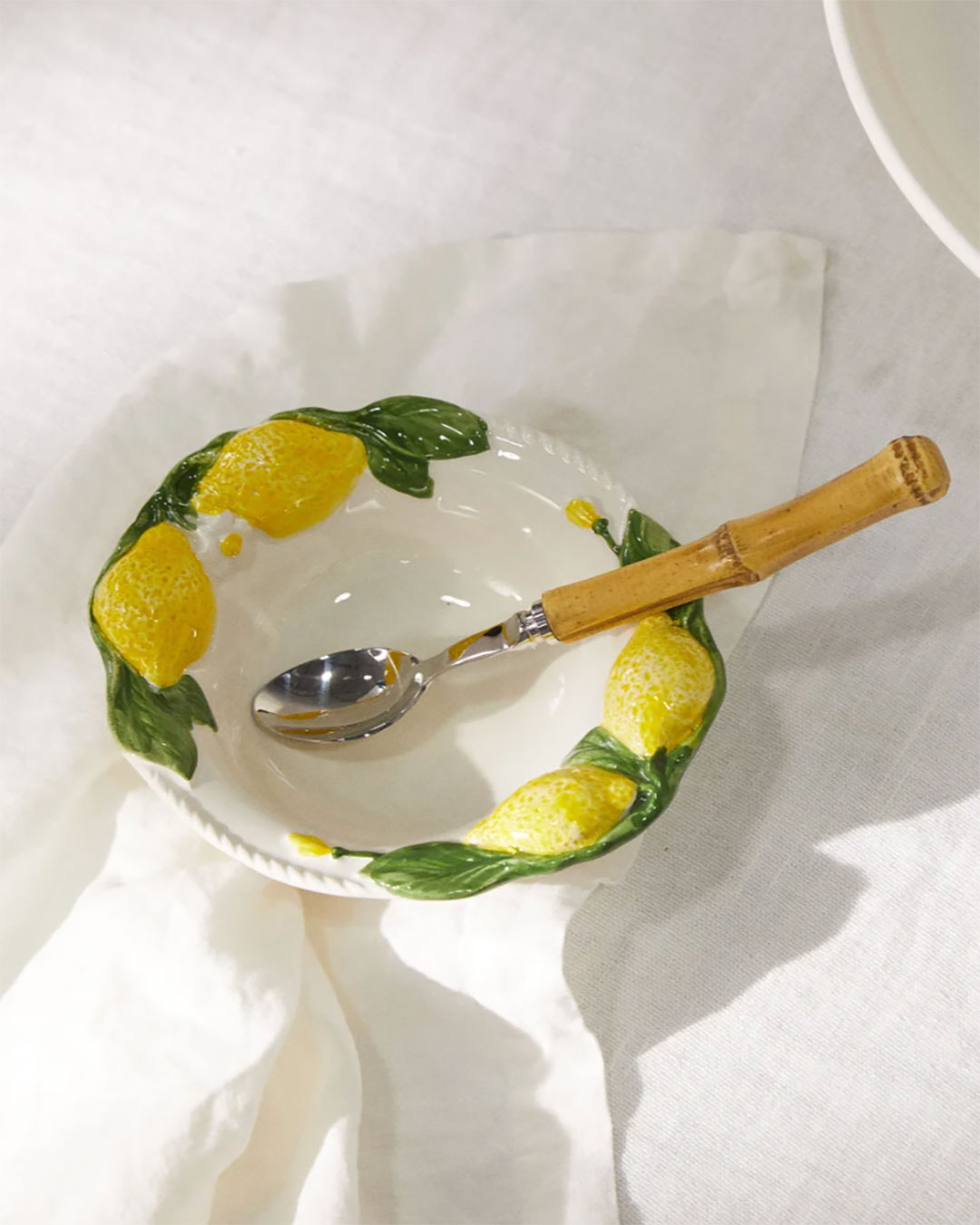 Hand-painted and handmade in Italy, these lemon-themed ceramic bowls are worthy of any summer celebration. Shop here.
Adairs Amore Natural Rattan Bowl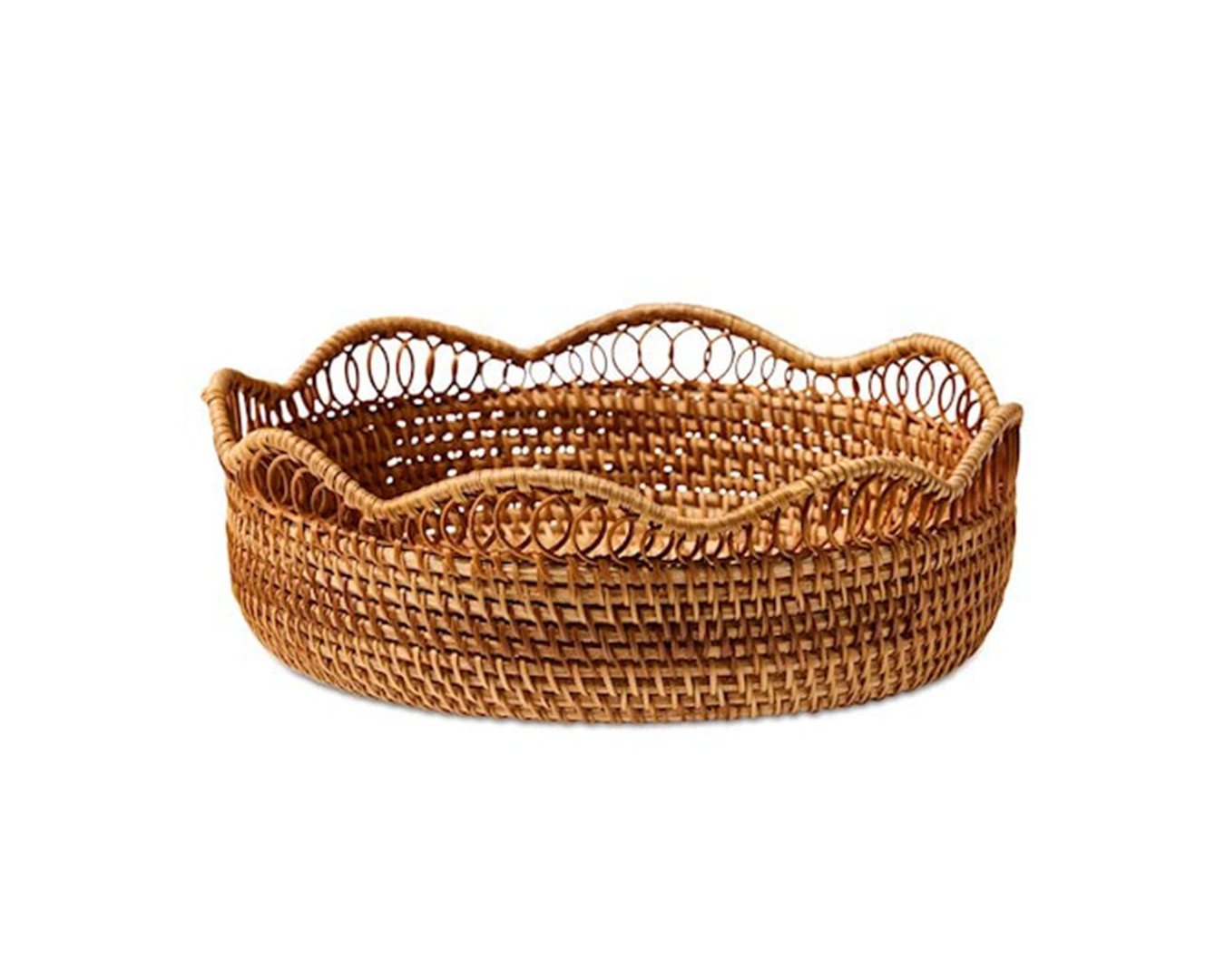 This rattan bowl is perfect for serving fruit, snacks, desserts and everything in between. Shop here.
Matilda Goad & Co. Cocktail Napkins Set of 4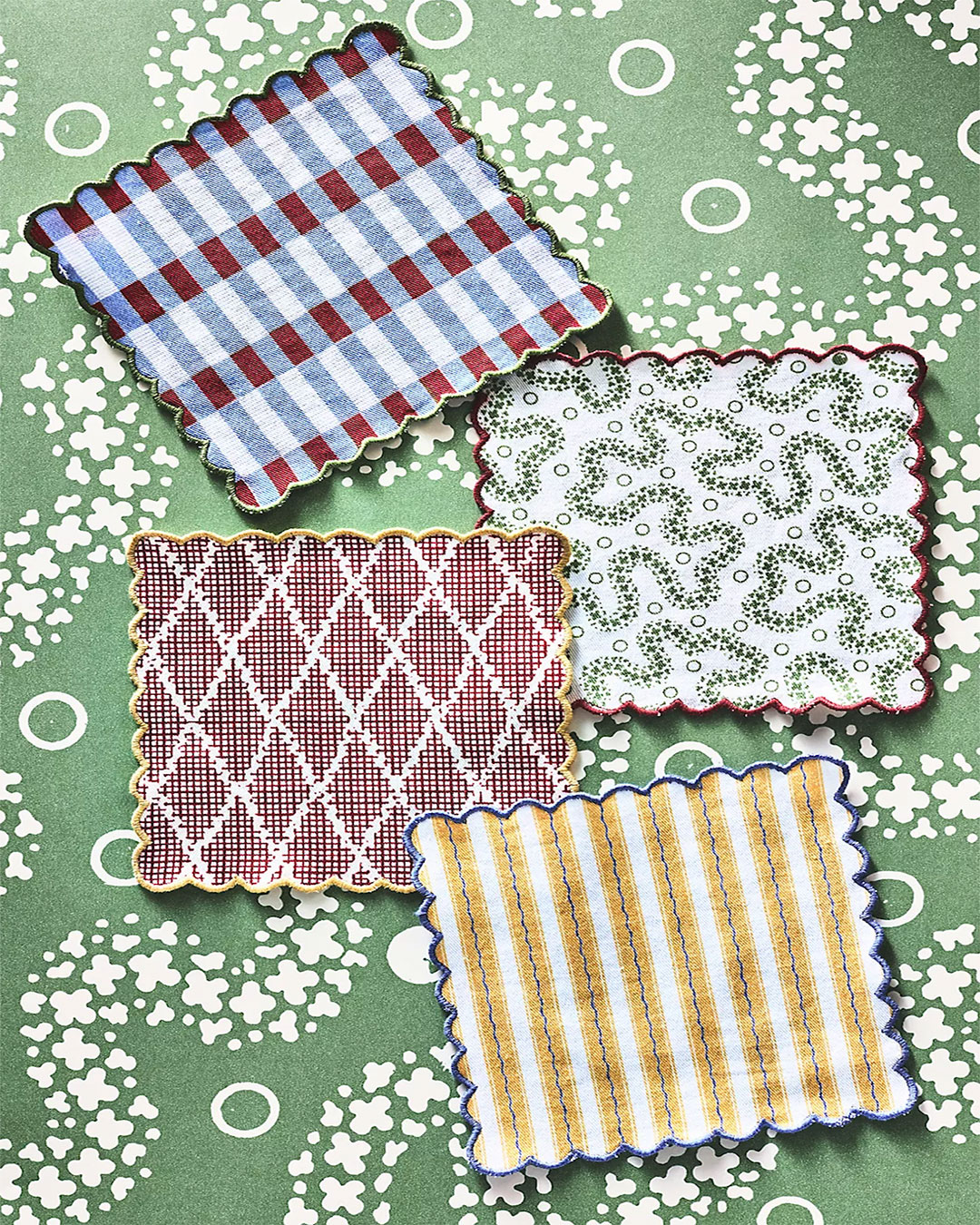 Featuring her signature scalloped border, these charming Matilda Goad cocktail napkins are perfect for spirits and snacks. Shop here.
Country Road Ester Cocktail Set Of 2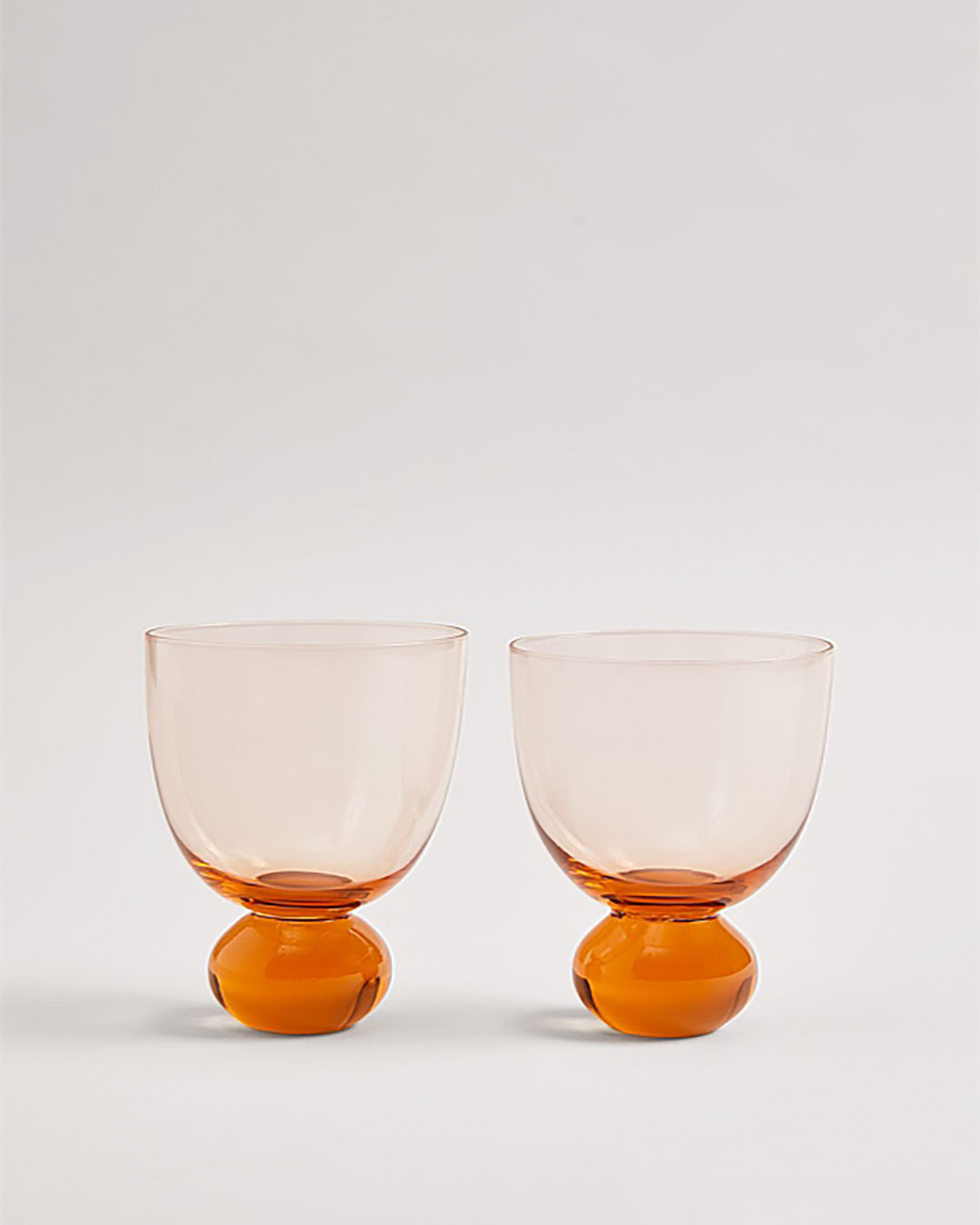 This spherical set of cocktail glasses will take your hosting game up a notch. Shop here.
Maison Balzac Margot Vase Trio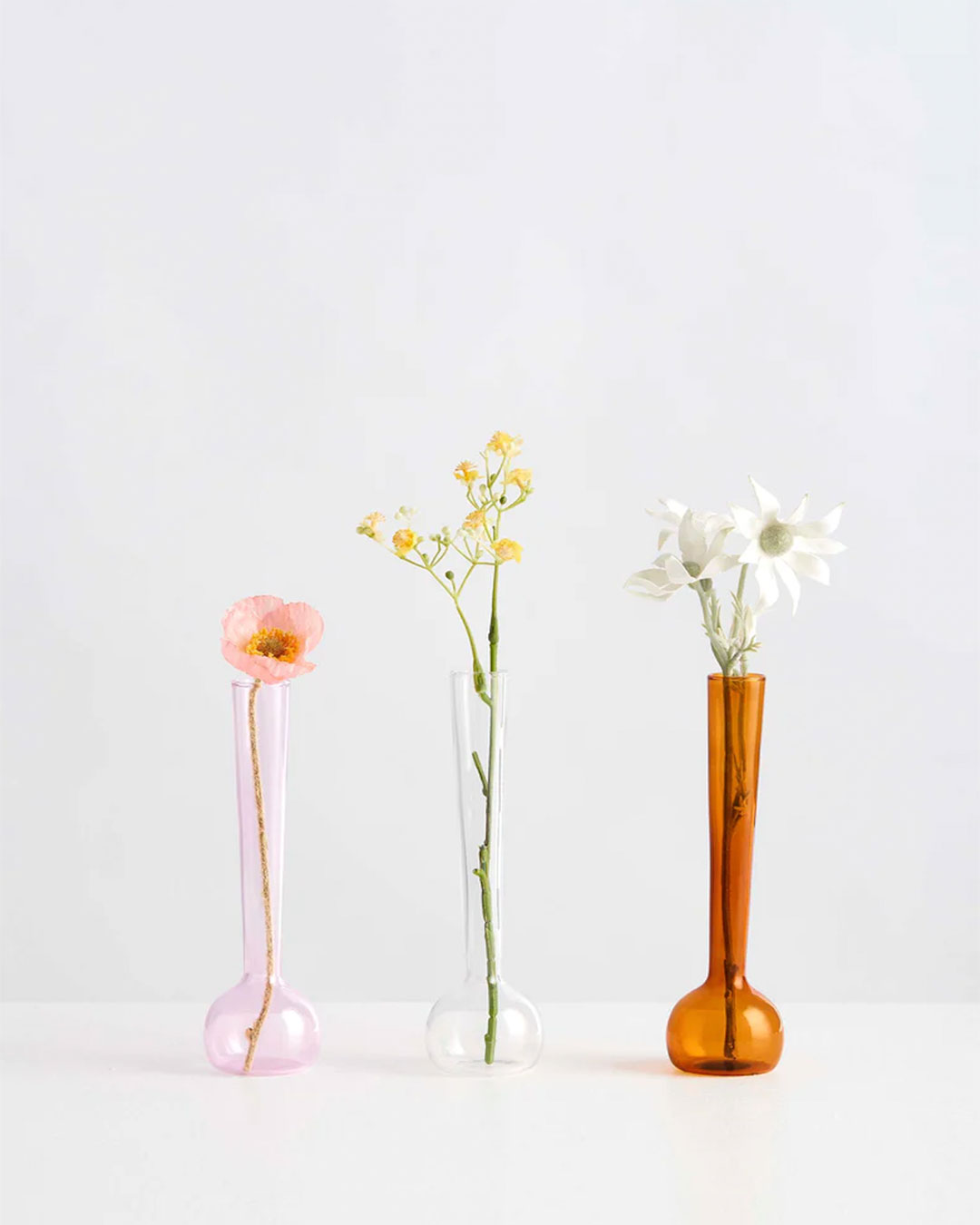 Style your table setting with this mixed arrangement of colourful glass vases, perfect for displaying single stems. Shop here.
Saarde Olive Wood Rustic Board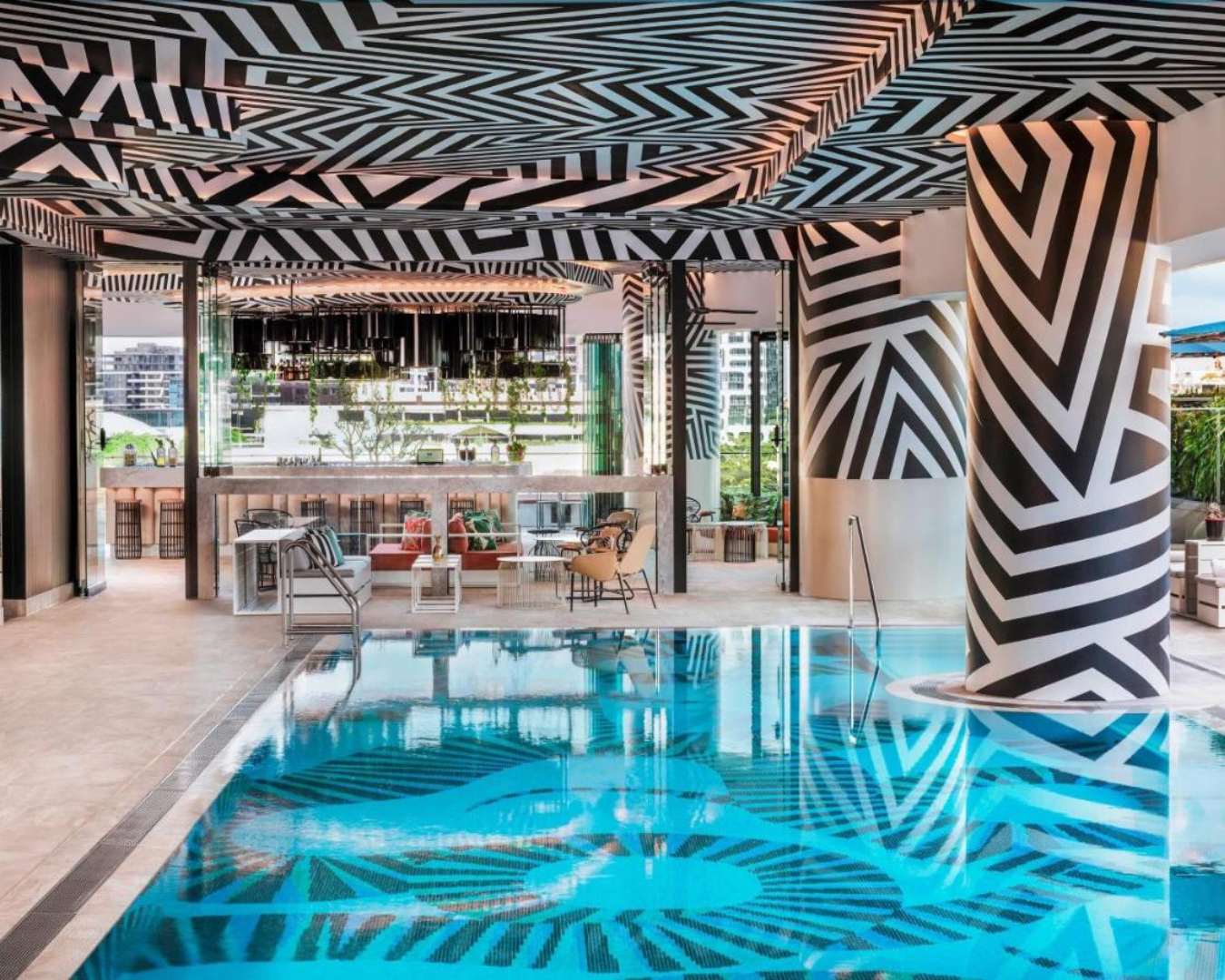 Handcrafted using natural olive wood, the Saardé Olive Wood Rustic Board is perfect for serving up your favourite platters. Shop here.
Table Collectiv Penelope Napkin Set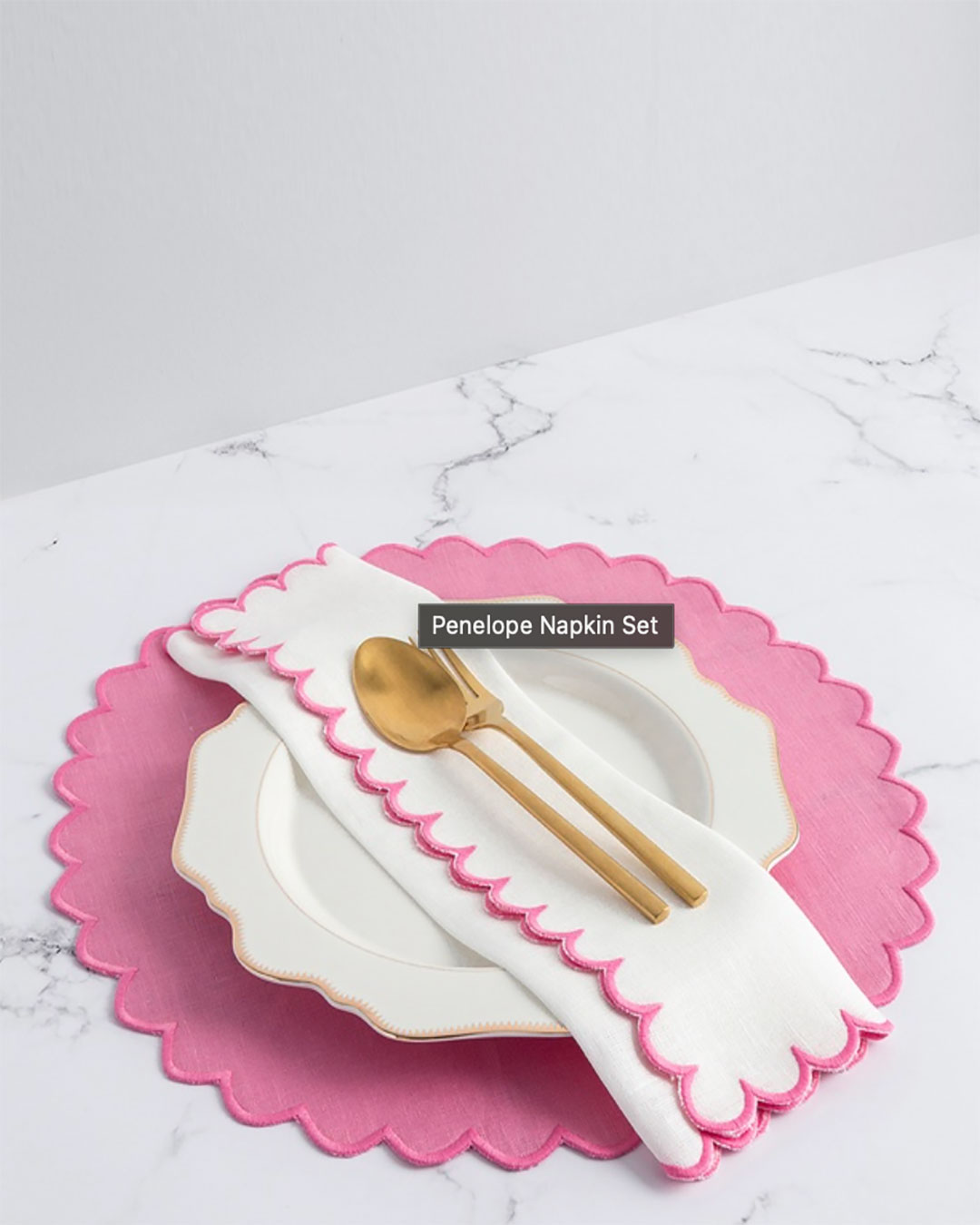 Have your table look pretty in pink thanks to these 100% linen embroidered scalloped trim napkins. Shop here.
Carlotta + Gee 100% Linen Tablecloth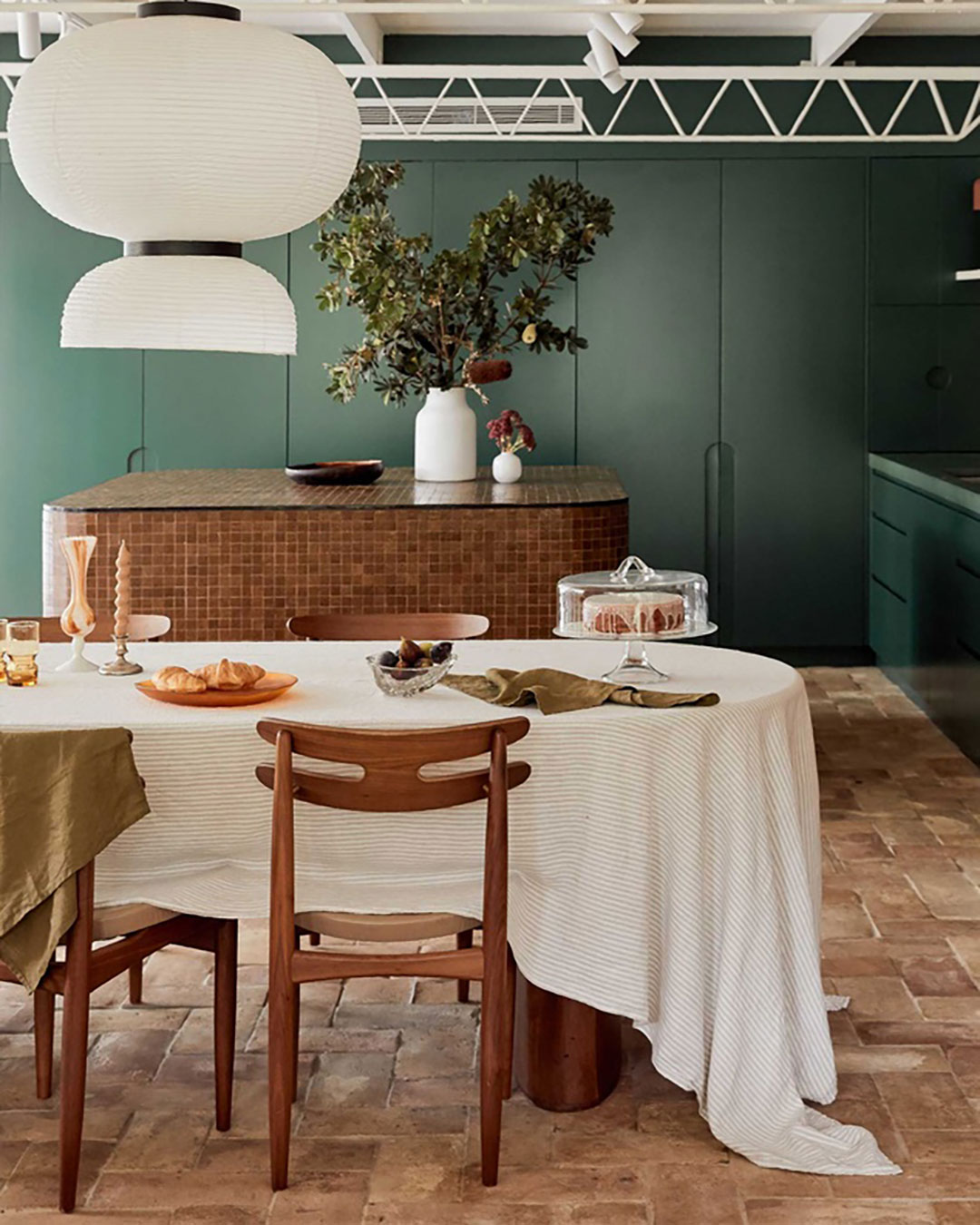 Crafted from 100% European Flax, these tablecloths are perfect for creating beautiful dining moments at home. Shop here.
Maison Balzac Scallop Platter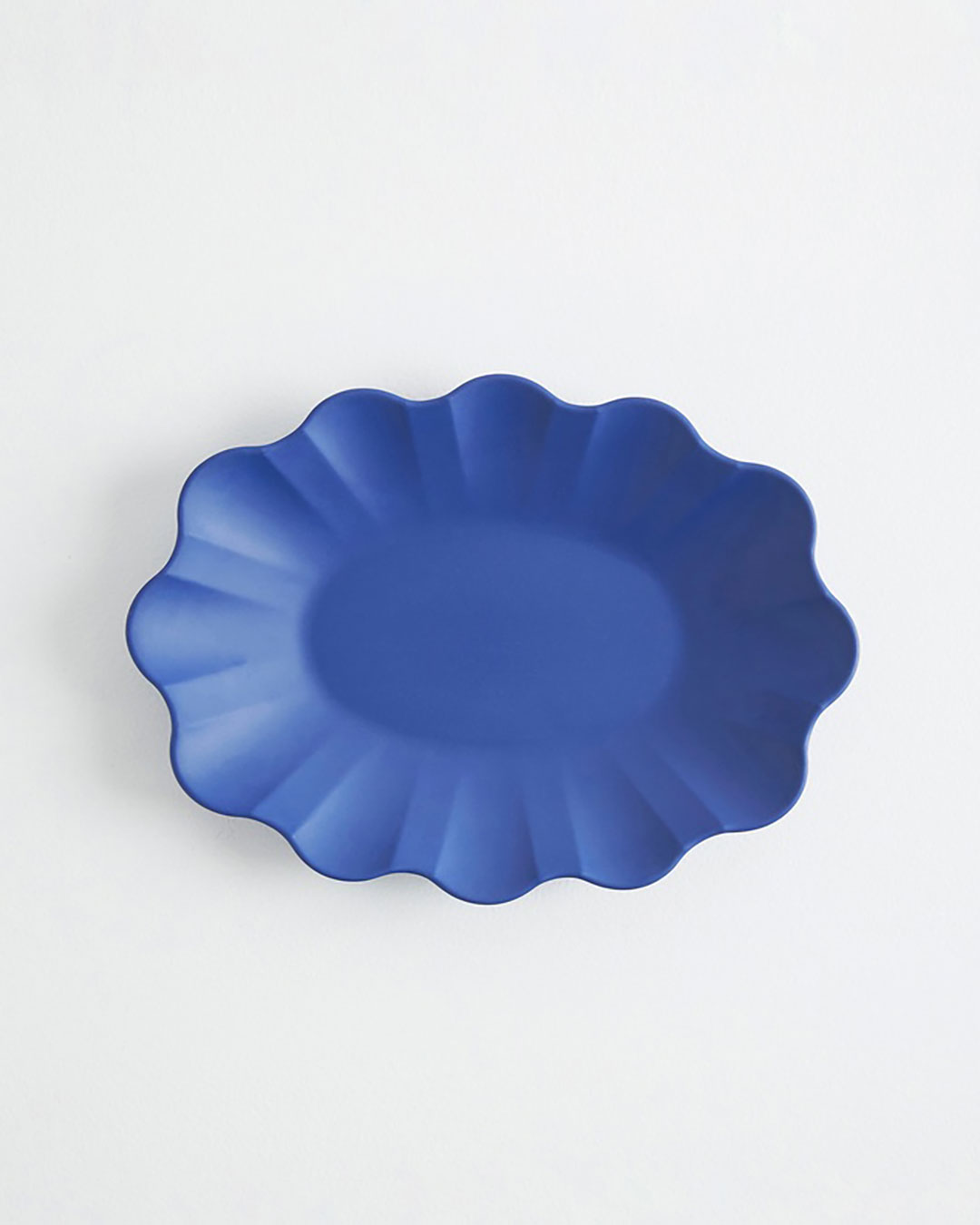 This playfully shaped bamboo tray pretends to be a giant shell and eagerly awaits an occasion to be filled. Shop here.
Aura Home Vintage Linen Tablecloth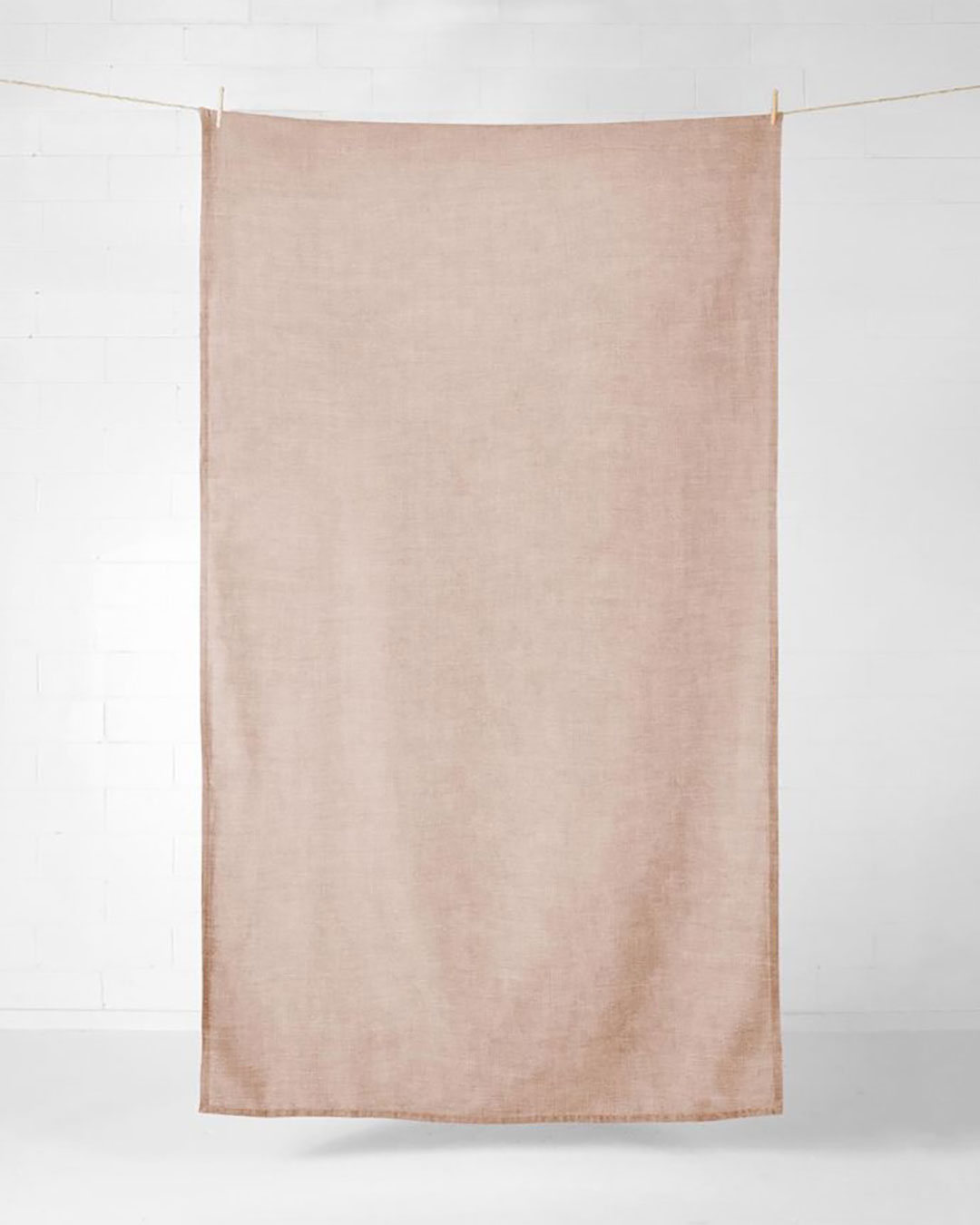 Woven by our skilled artisans in India using pure linen, this hand-loomed tablecloth is a timeless addition. Shop here.
Table Collectiv Aria Placemat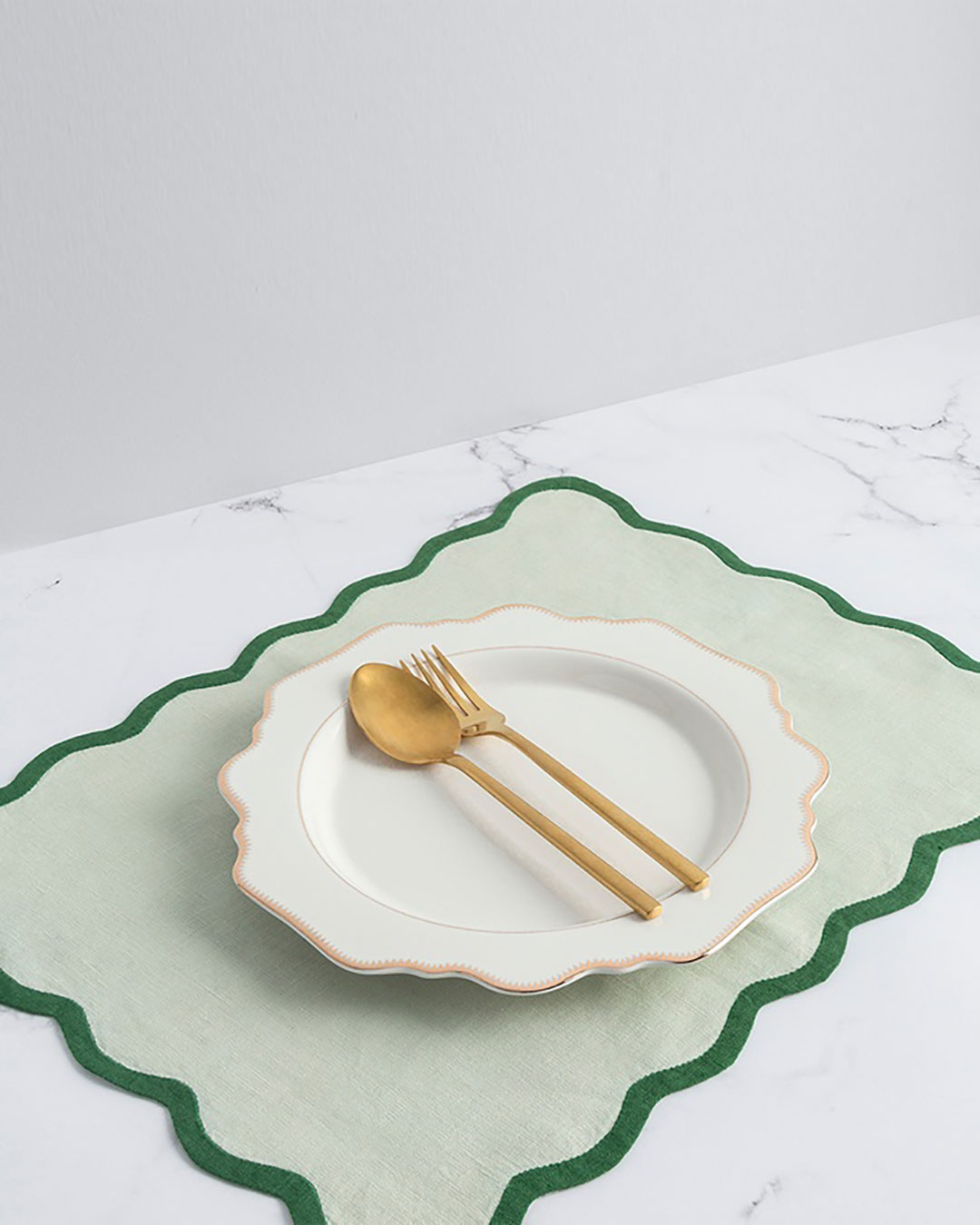 These cute and colourful scalloped placemats are an easy way to incorporate some personality into your place settings. Shop here.
Hay Pao Portable Lamp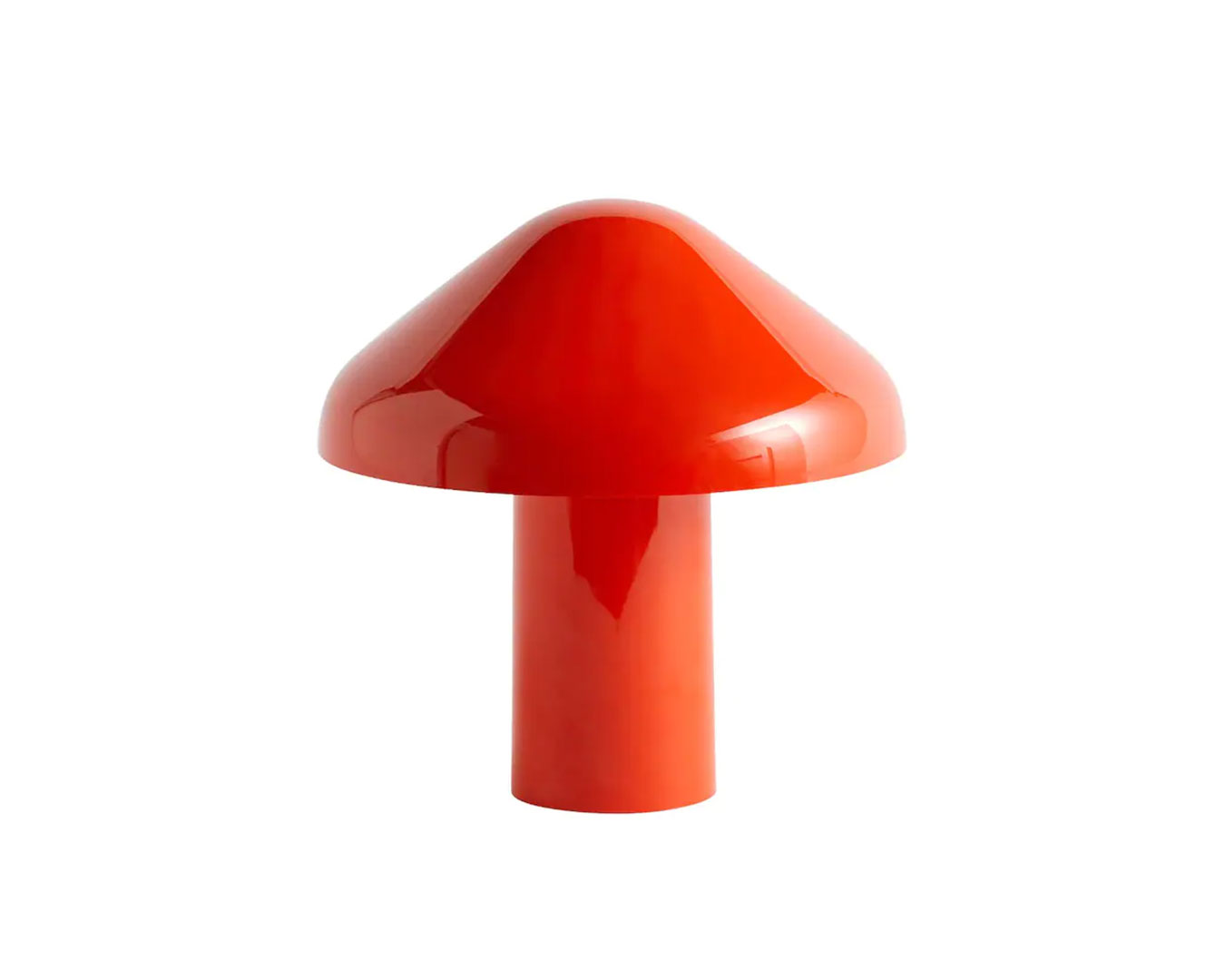 Crafted from polycarbonate, this chic table lamp will softly illuminate any setting thanks to its portable and rechargeable design. Shop here.
Dinosaur Designs Stone Swirled Resin Servers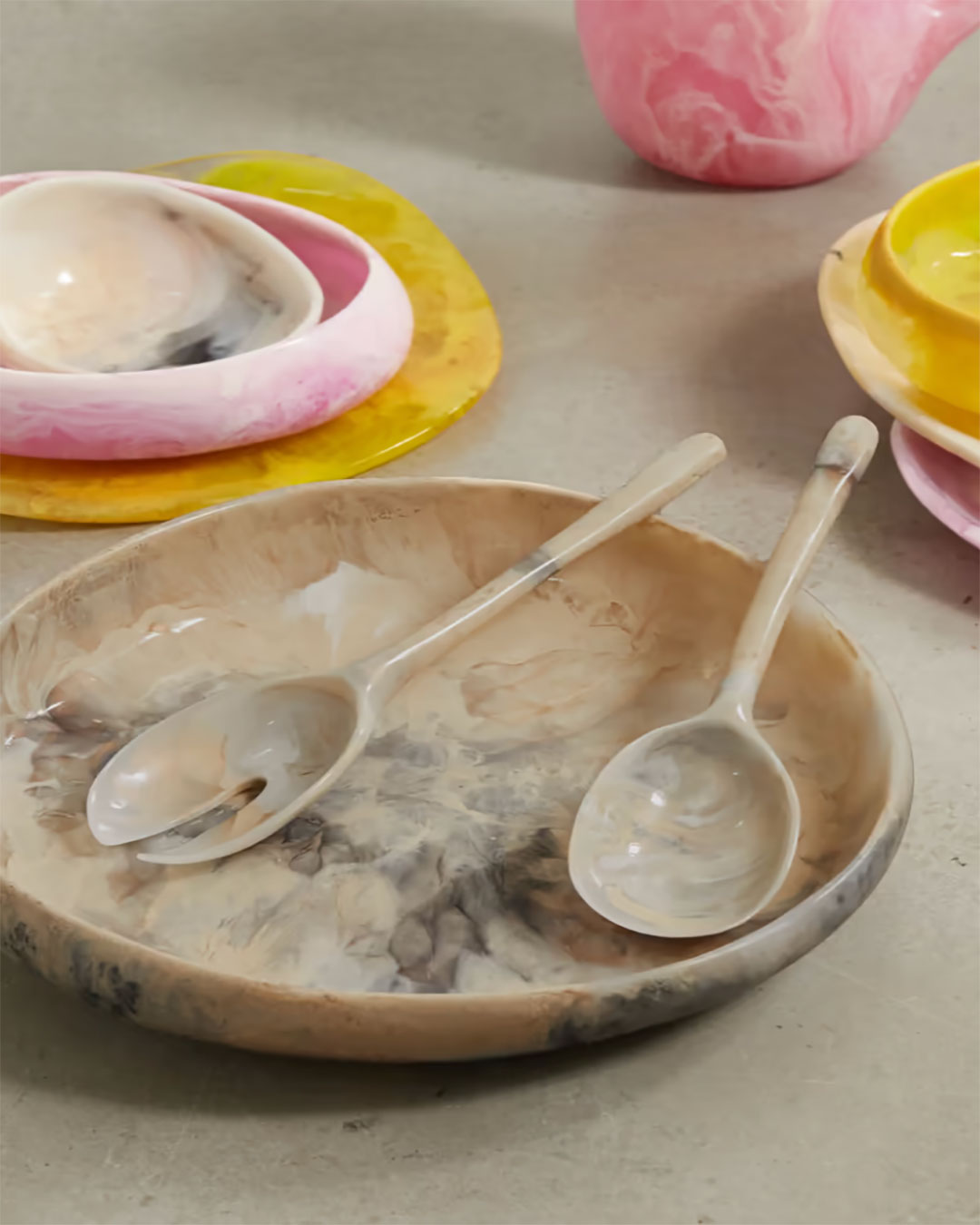 Elevate any table setting with these beautiful handmade resin servers from Dinosaur Designs. Shop here.
Matilda Goad & Co. Cherry Ice Bucket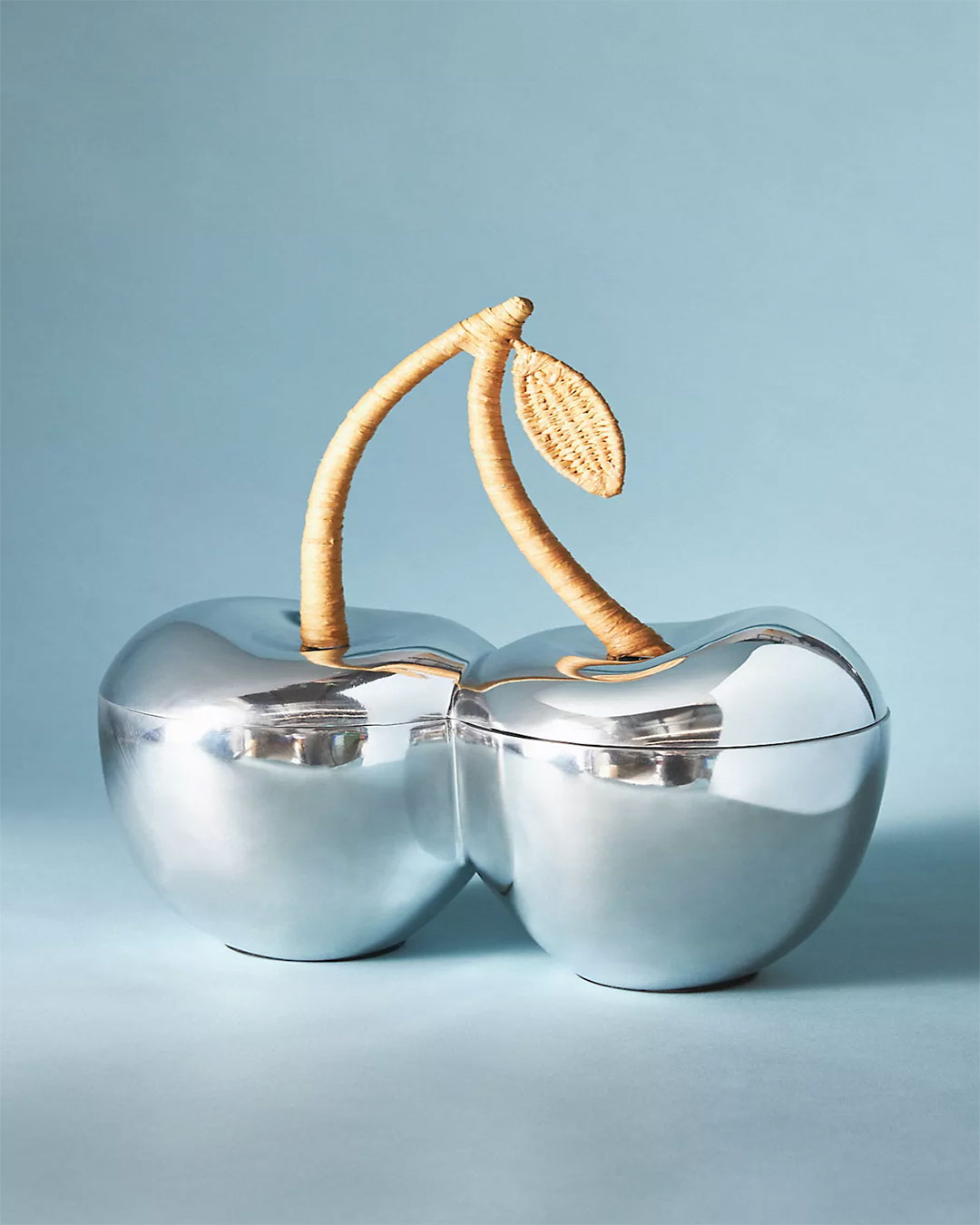 Designed by Matilda Goad & Co for Anthropologie, this cute ice bucket will be the cherry on top of every dinner party. Shop here.
In The Round House Multicolour Wave Dinner & Side Plate Set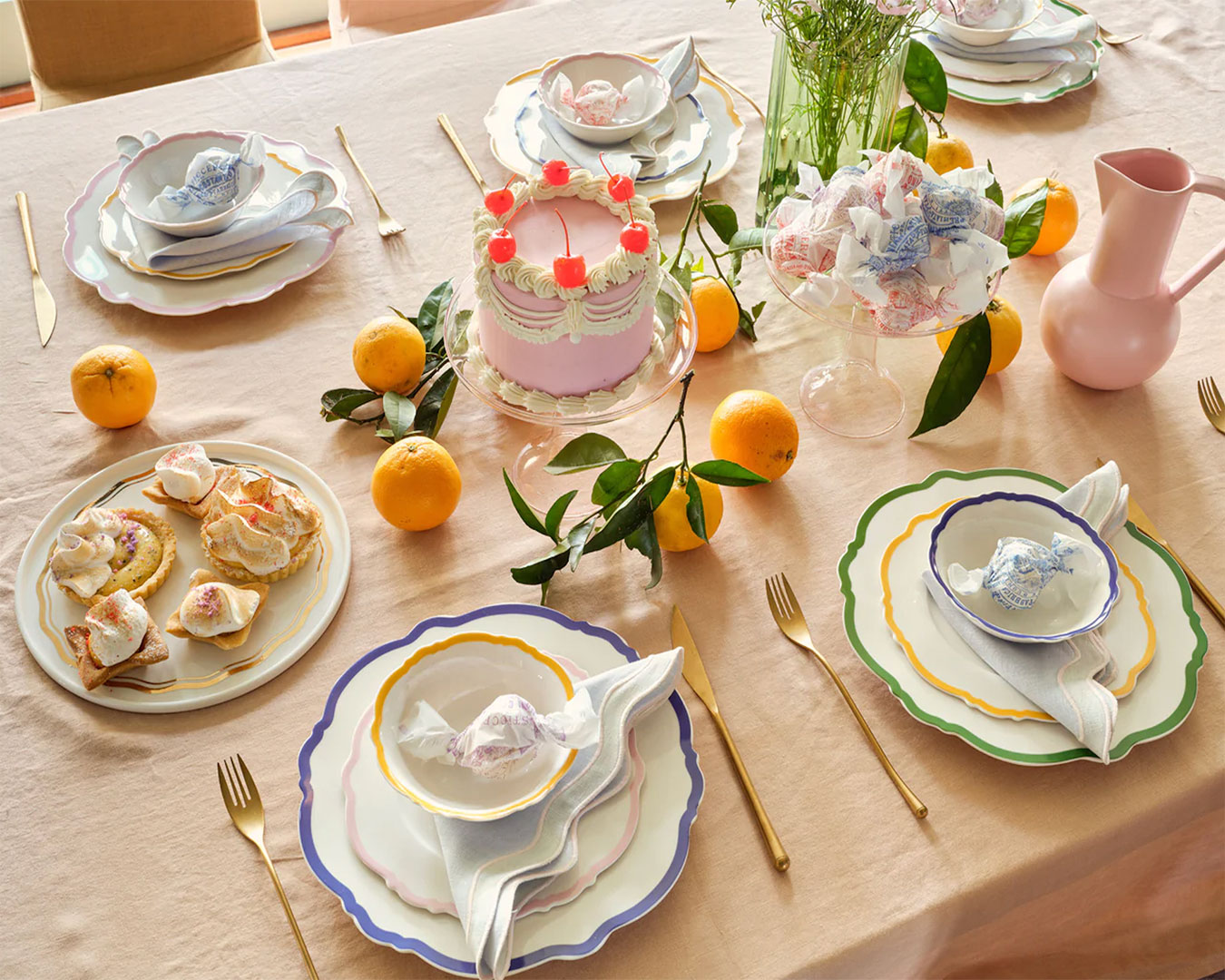 This classic coloured collection from In The Round House will make the perfect place setting for four. Shop here.
Bable x Mrs Tablescape Sweet Pea Candles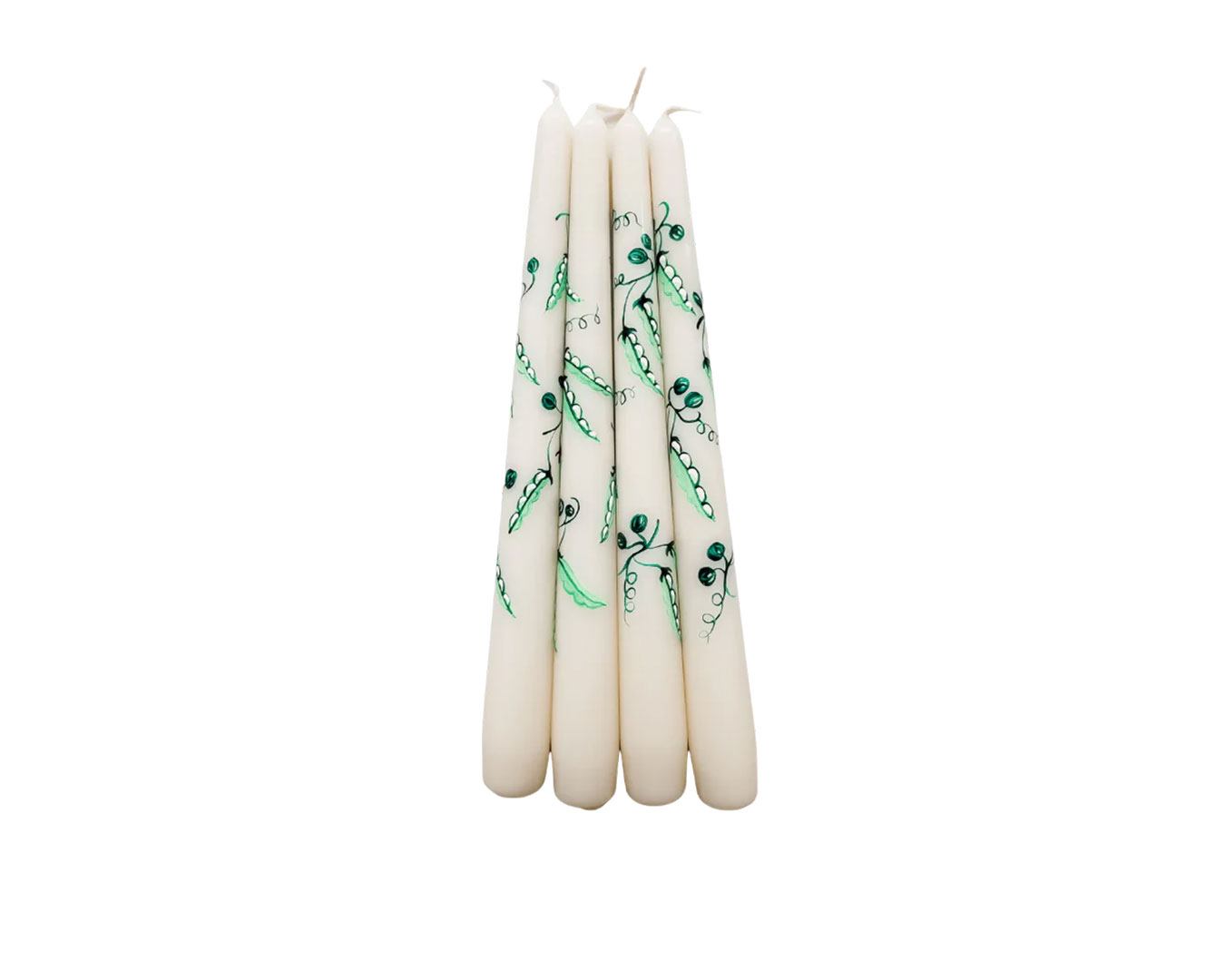 These delicate hand-painted candles will be the statement piece for any special occasion. Shop here.
Georg Jensen Cobra Salt & Pepper Grinder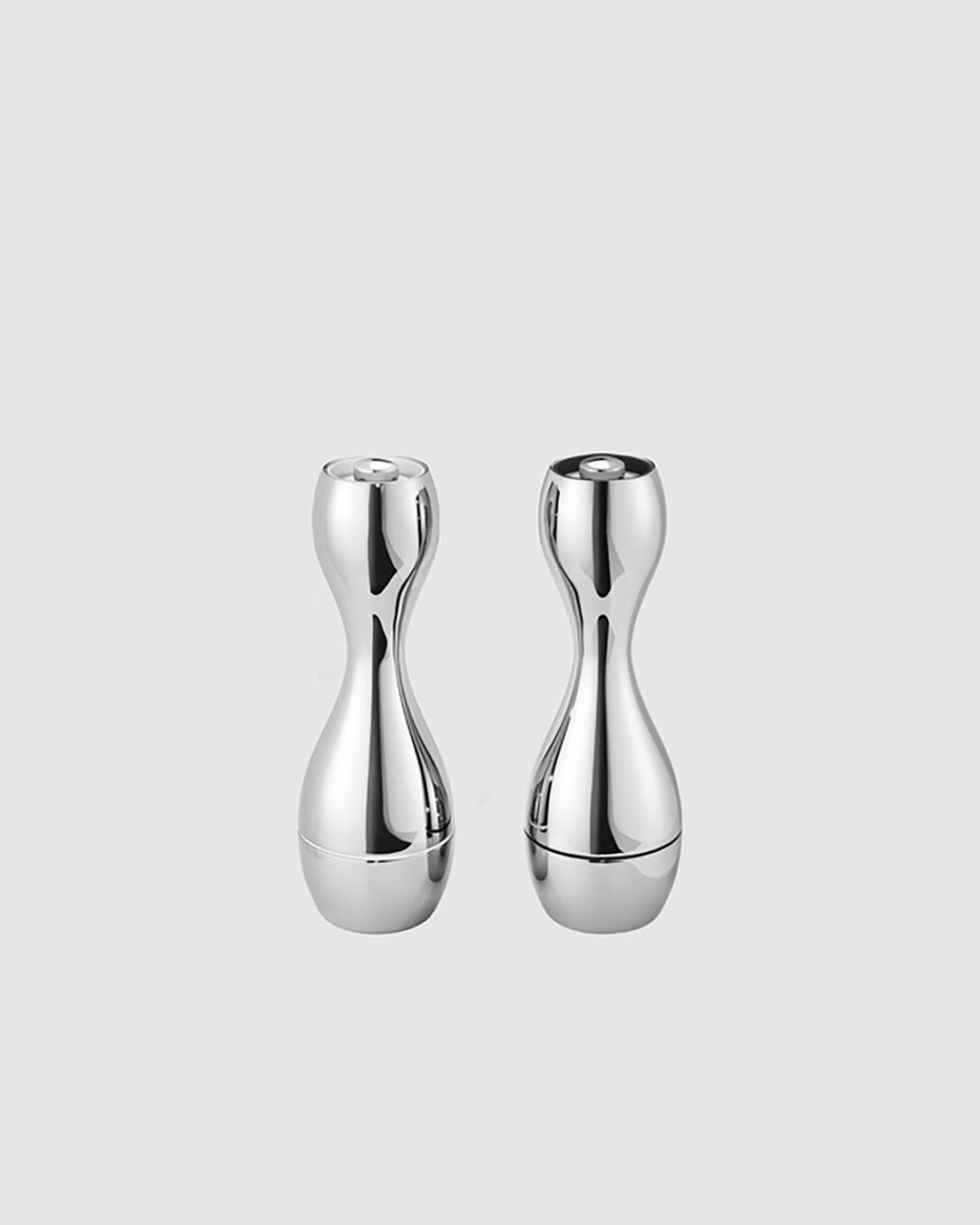 Upgrade your basic salt and pepper grinders for a practical and easy way to accessorise any table. Shop here.
Cotton On 4 Pk Tapered Candles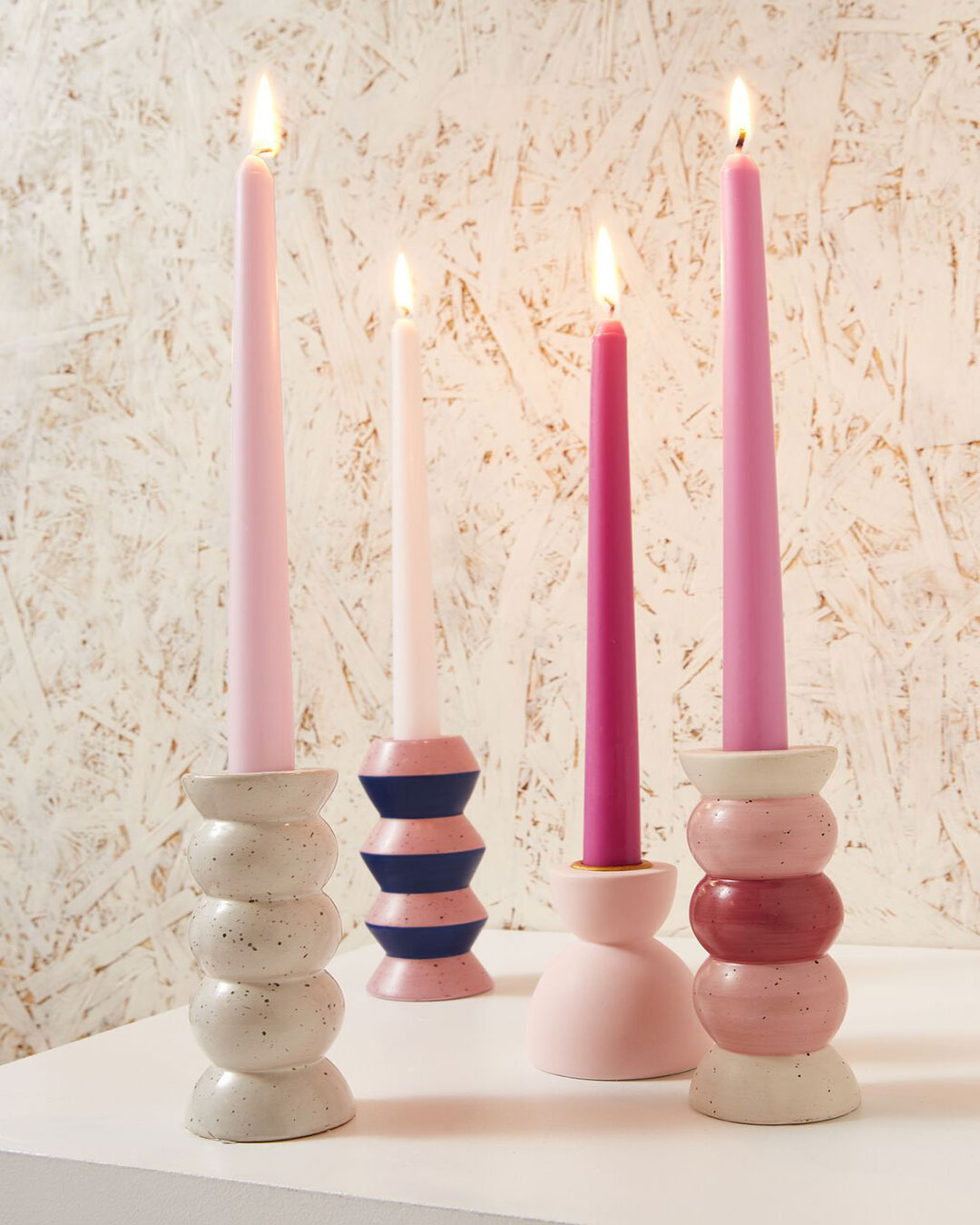 These tapered candles are a fun and elegant way to add a pop of colour to any tablescape. Shop here.
Now, check out these essential home Bar equipment, glassware and ingredients you can shop on Amazon.
Image credit: In The Round House | Anthropologie
Editor's note: Urban List editors independently select and write about stuff we love and think you'll like too. Urban List has affiliate partnerships, so we get revenue from your purchases.