Paris is a magical city—there's no denying that. And, if spending an evening getting lost exploring its enchanting streets by night doesn't hold a place on your bucket list, we're sure it will be sitting firmly in the number one position by the time you're done with this article.
We've teamed up with L'OR Espresso to bring you this after-dark guide because they know Paris like the back of their hand. And let's be real, what travel guide is complete is without a local's knowledge?
So, start planning your trip, and prepare to be seduced by the magic that is Paris by night. If you haven't fallen head over heels for Paris by the end of this article, we'll be seriously shocked.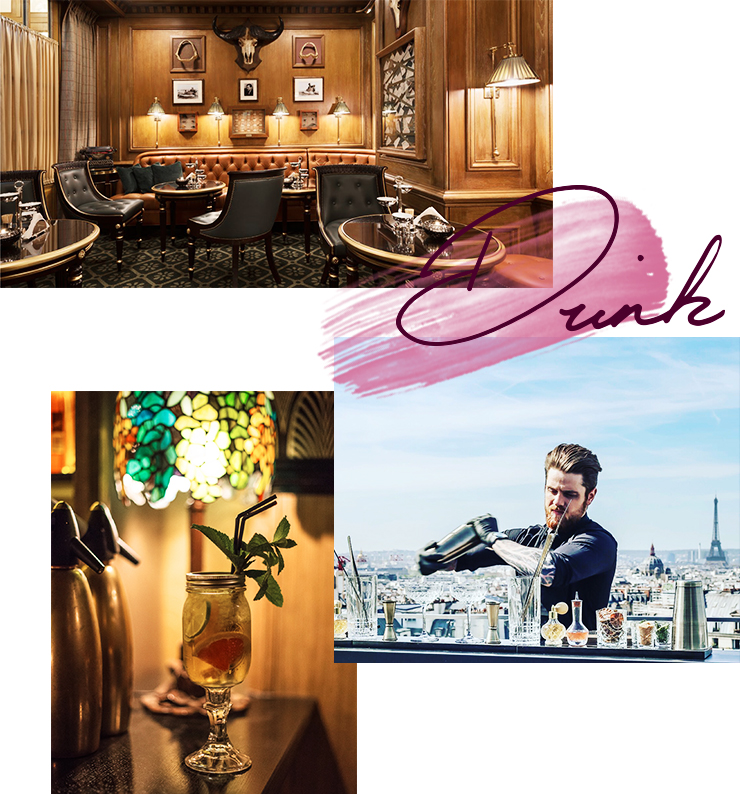 Once the sun sets, Paris comes alive. Head to the coolest bars in Paris to kick-start your after-dark Parisian adventure.
Bar Hemingway
The Ritz Hotel's Bar Hemmingway is the quintessential spot for an after dark tipple in Paris. The history of this place will make you fall in love; F. Scott Fitzgerald and Ernest Hemingway were regulars and even had favourite seats. If there was one place where the magic of Paris can totally seduce you, it's here.
Le Bar
Le Bar is pretty much what it says on the tin—and then some. Housed in the dreamy Four Seasons and home to some of the most delicious cocktails you'll ever meet, this spot is worth a trip to Paris alone. Our tip is to head straight to the rooftop bar to watch the sunset over the Eiffel Tower (and an almost 360 degree view of the skyline). If you haven't fallen in love with Paris after a trip here, we're not quite sure what else you'd need!
Moonshiner
Moonshiner is very, very Parisian. It's one of Paris's coolest hidden bars, and you won't find it easily. Keep an eye out for the Da Vito pizza shop and enter via a hidden passage at the back of the restaurant. Moonshiner is so off the beaten track it's very likely the locals will think of you as one of their own.
Le Mask
If you're up for an adventure, Le Mask is the go-to spot. This club is serving up all of the Gossip Girl masquerade party vibes. Guests are totally anonymous and are given masks upon arrival…we'll let your imagination fill in the blanks.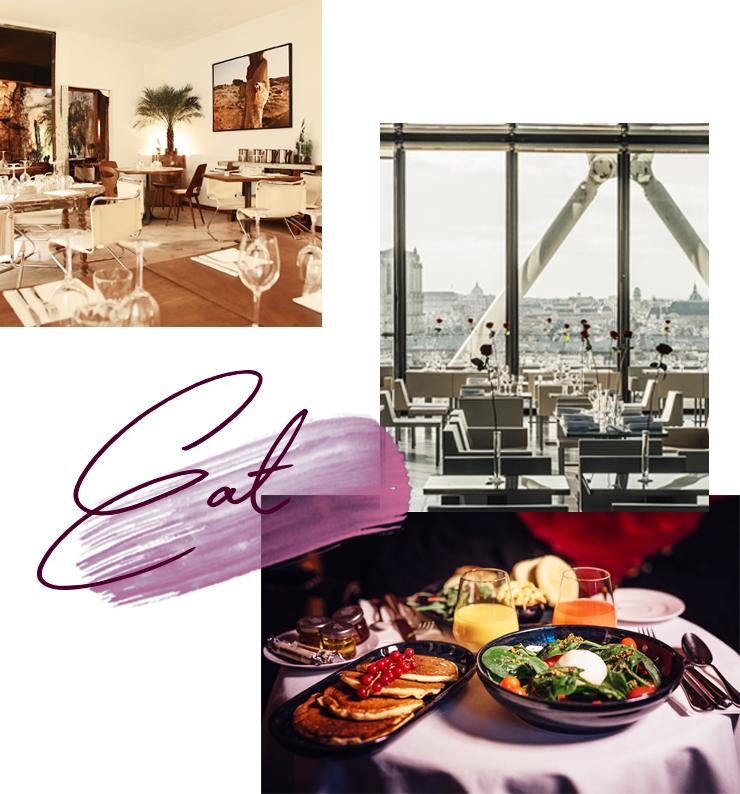 If you're anything like us, one of the most romantic things in life is being totally seduced by restaurant hopping across a brand new city. These spots are bound to blow your mind…
Georges à Paris
If next-level, dreamy views of the Paris skyline at night are your vibe, then you're going to want to make a reservation here quick smart. Think achingly chic architecture, tables adorned with a single rose and food that's prettier than anything you've ever eaten and you're halfway there.
Hôtel Particulier Montmartre
You won't find a cooler area in Paris than Montemarte, especially by night. This hotel's on-site bar and eatery is probably the key to feeling the coolest you'll ever feel in your life. Finding the bar is tricky if you're not a guest, but totally worth it. Prepare for a blockade of intercoms, hidden streets and door bells before you finally make it to the hotel's ridiculously beautiful hidden garden. Lust at first site, guaranteed.
La Belle Hortense
This spot doubles as bookstore, so delivers spades of cool as well as deliciousness. Kick your evening off with a good book, a fine wine, and delightful company and you're bound to be seduced by Paris.
Floyd's Bar & Grill
Floyd's Bar & Grill is the go-to spot for barbequed frog legs. While Floyd's has less sex-appeal than our other offerings, what you'll find here is food so good you'll consider moving in. And while it's American-themed, you'll find delicious French touches in each meal, hence the frog legs.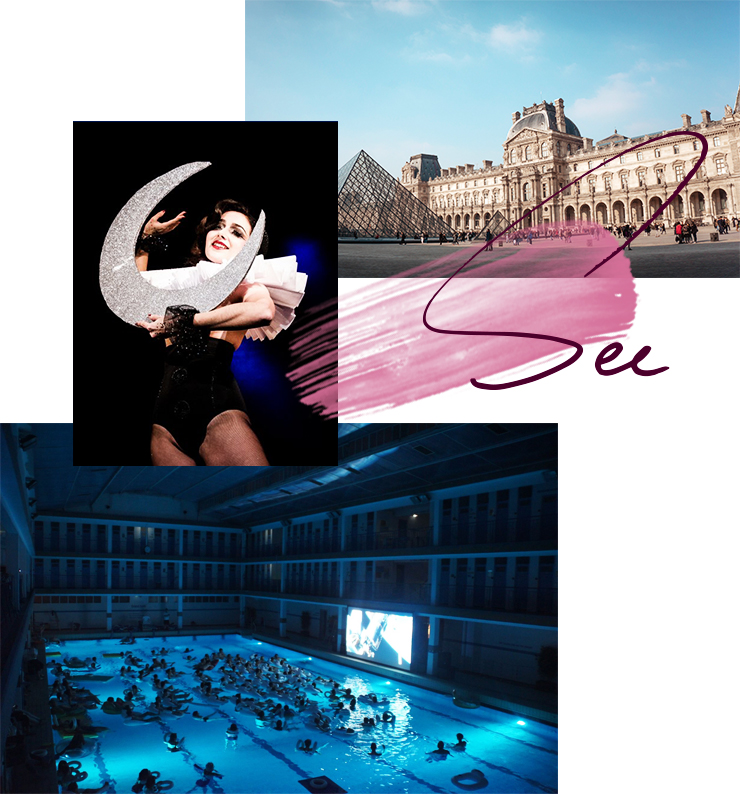 We know discovering a new city is about so much more than just finding a good bite to eat, or a hidden bar to call home for the night. It's about experiences so magical you'll be telling stories to your grandchildren years down the track. Don't miss out on any of these.
Le Burlesque Klub
In case you missed them popping up in Australia for L'OR Espresso's Paris By Night event, you'll want to add Le Burlesque Klub to the top of your to-do list for a decadent Parisian night out. Think seduction, skin, and burlesque and you're halfway there.
Opéra Garnier
What do you mean, you don't have catching an opera at Opéra Garnier on your bucket list?! There's nothing more truly Parisian than getting dressed up and hitting the town like a true local with a performance here. We guarantee you'll leave totally seduced by this magical city.
Louvre
Did you know the Lourve is opening in the evenings on Wednesdays and Fridays now? Not only will you skip the hordes of tourists, but experiencing one of the world's most hypnotising art galleries by night is an experience few can claim to have done. Book in for a tour and prepare to have your mind totally blown.
Piscine Pontoise
Is there anything that screams 'Paris by night' like a midnight swim? We think not. The Piscine Pontoise is an indoor pool between the Latin Quarter and Saint Germaine housed in a breathtaking art deco building—and it's open until midnight on weekdays! A dip in the pool as you gaze up at the huge glass ceiling into the Parisian night? Get us there now.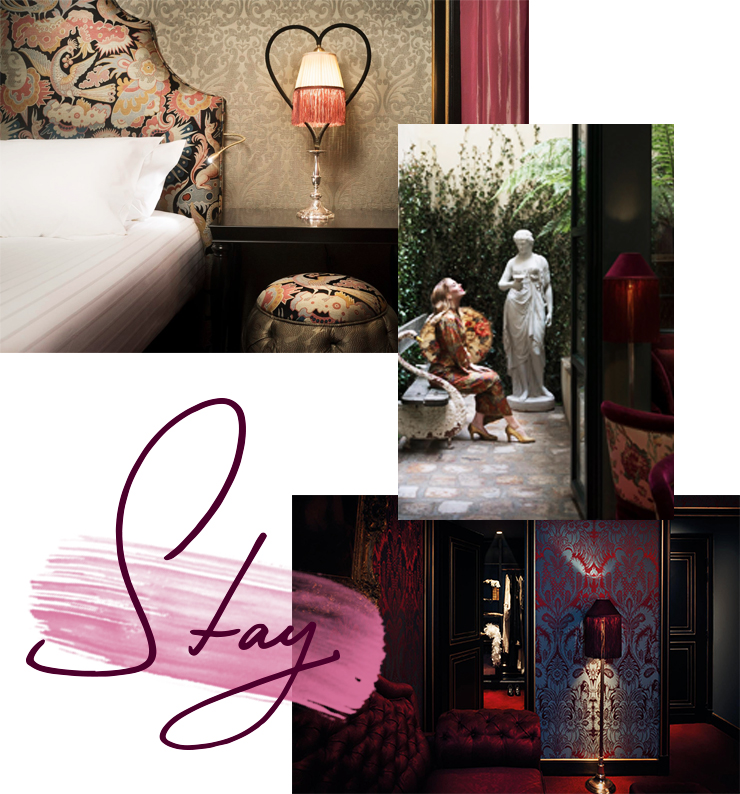 If you're looking to enjoy a night out in Paris, you're going to need a hotel that perfectly fits the bill.
Hôtel Maison Souquet
Hôtel Maison Souquet is just that—a former brothel. With rooms named after former escorts, this place is totally charming and will only make you fall deeper in love with Paris. Complete with a pool in the basement, lush red velvet furnishings, and a hidden courtyard—we wish we could call this place home.
Craving a trip to Paris now? Head to The Urban List Travel for more inspo, and check out L'OR Espresso for a taste of Paris at home.
Editor's note: This article was produced in partnership with L'OR Espresso. Thank you for supporting the partners who make The Urban List possible. To read our editorial policy, click here.
Image credit: via the businesses listed on Facebook.