While plenty of people fly into Alice Springs/Mparntwe to start their Northern Territory adventures, a lot of them don't bother sticking around for much more than a night which is a crying shame if you ask us. There are loads of great things to do and a thriving community that will make you want to hang around a lot longer than a weekend.
Here are all the best things to eat, see and do in Alice Springs.
Where To Eat And Drink
Page 27
Whether you're after something hearty or healthy—or both—Page 27 will be able to sort you out. They've got everything from smoothie bowls and poke to decadent pancakes and juicy beef burgers on their all-day menu. There are loads of options for vegetarians and vegans and they make a mean cup of joe. What's not to like?
Epilogue Lounge
Epilogue is your one-stop-shop for breakfast, lunch, dinner, drinks and everything in between. The coffee is excellent and best enjoyed alongside a stack of pancakes or a flaky pastry. If you're in need of something a little stronger, their bloody Marys are legit—which are best consumed on the rooftop. They often have live music in the evenings so check out their Facebook page and check what's on.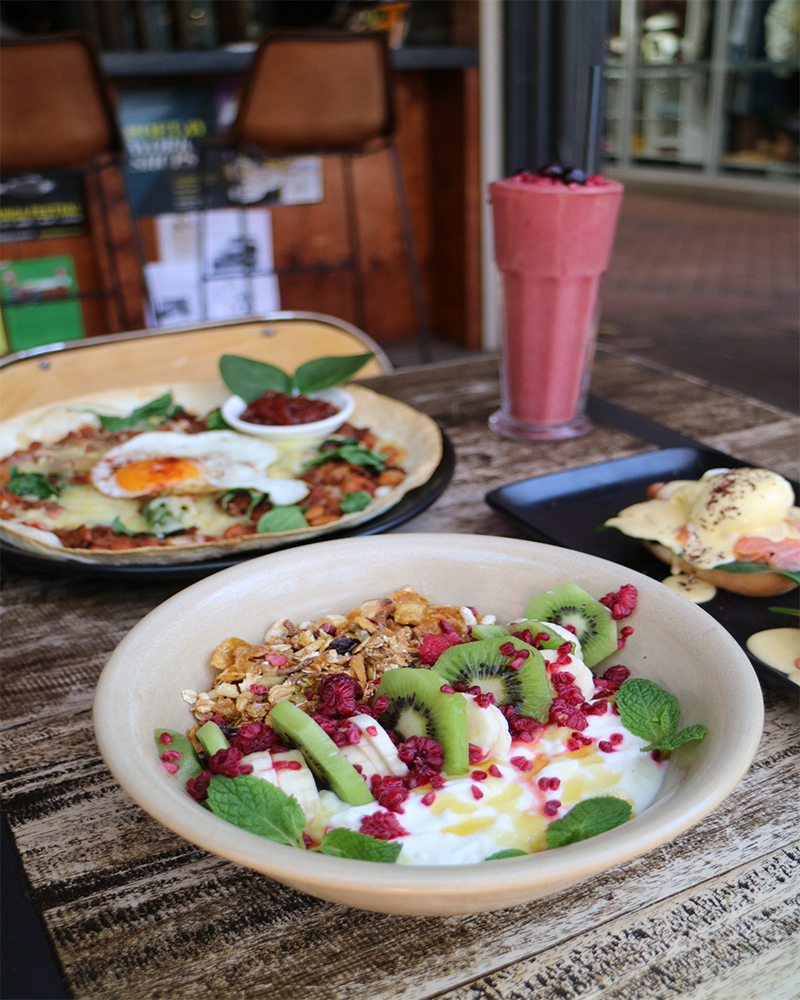 Watertank Cafe
Watertank Cafe takes fresh ingredients and makes magic with them. Think colourful buddha bowls, tender lamb wraps and a cake cabinet that will make you weep. The coffee is great, the WiFi is strong and there's live music every day to keep you entertained. Keep an eye out for their Moon Markets and if you happen to be in town for one don't miss the festivities. There's live music, tasty eats and plenty of homemade goodies for sale.
HANUMAN
A much-loved local fave, you'll take your tastebuds on a journey to South East Asia when dining at Hanuman. With a slew of awards under its belt, you'll drool over their malaysian fish curry and eggplant pachadi. And while lunch and dinner is amazing, we highly recommend you book in for their epic Sunday brunch featuring south Indian egg dosa and duck laksa.
The Bakery
Crusty sourdough, light-as-air eclairs and hearty pies are all on the menu at The Bakery. Everything they pump out of the kitchen here is golden (literally and figuratively) so make sure you stop by for a snack, a sweet treat or some picnic supplies before heading out on a day trip.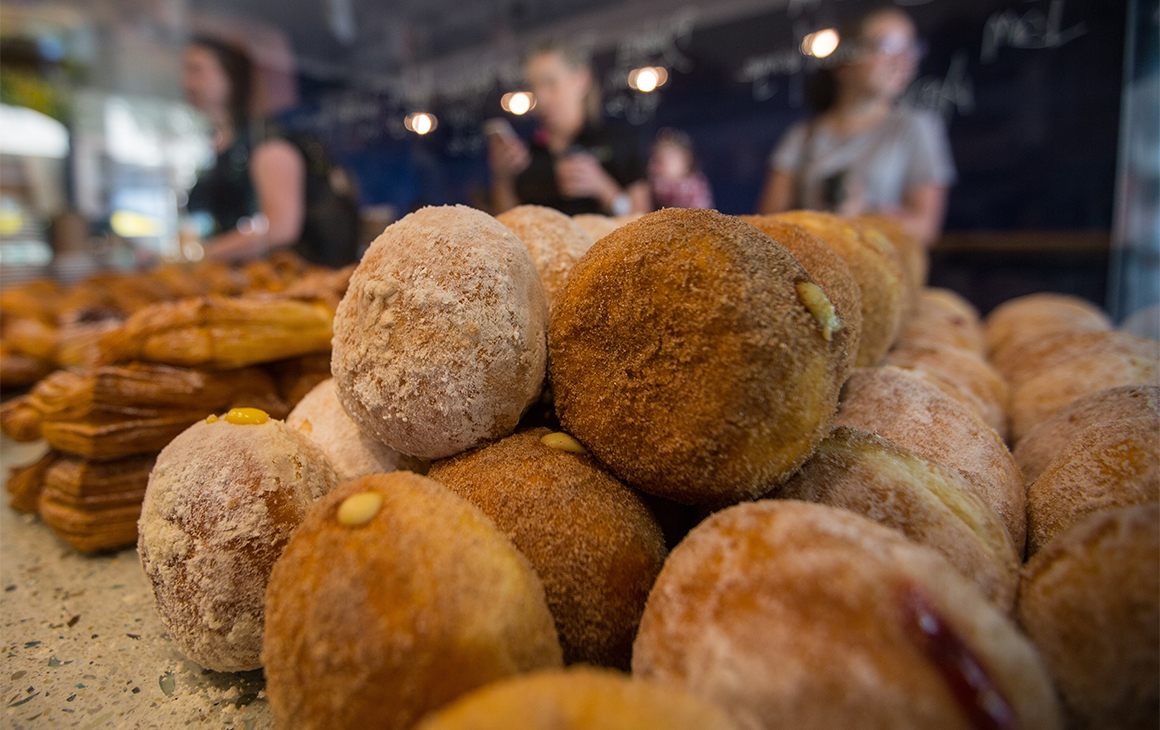 The Googs Coffee Shop
Coffee connoisseurs need to make tracks to The Googs Coffee Shop. Serving quality brews daily, you can sip your cuppa while tucking into freshly baked pastries, avo toast or a jaffle. Loved by locals and tourists alike, be sure to grab yourself a bag of their house blend beans to take home with you.
The Locals
Located in the iconic Todd Mall, The Locals is the perfect place to catch some live music and good vibes. With talented musicians taking to the mic on Sunday afternoons, it's always packed out with locals and visitors. There's Spanish tapas to munch on and excellent cocktails to be sipped.
Things To Do
Shop Indigenous Art At Papunya Tula
If you're looking to add some genuine Indigenous art to your collection, Papunya Tula is the place to do it. The company is 100% owned and directed by Aboriginal people from the Western Desert of Australia so you can be sure your money is making its way to the right people. They represent 160 artists, including the one and only Yukultji Napangti whose artwork has been snapped up by the likes of Steve Martin, Beyonce and Jay-Z.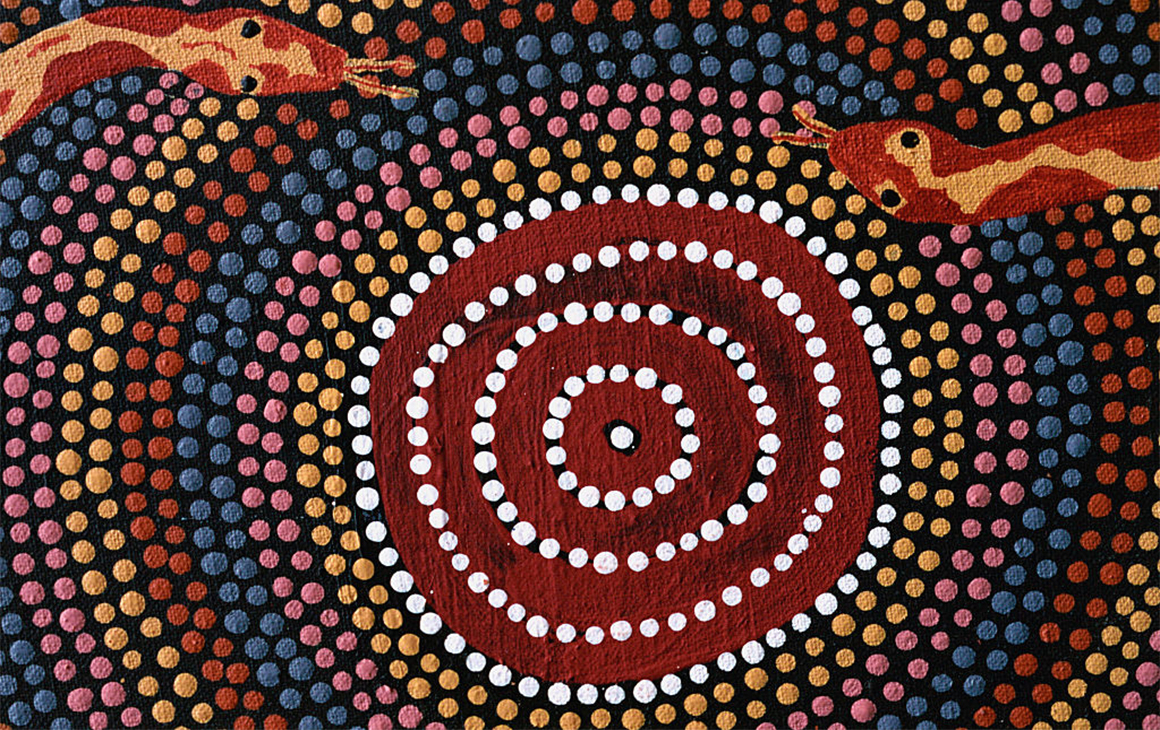 Stock Up On Bush Medicine At Akeyulerre
Akeyulerre is one of the most important places for the Arrente (pronounced Ar-un-da) people to sustain and develop their culture. They work with four main plant materials which treat everything from colds and flu and sore muscles to dry skin and cracked lips and grind them into soaps, rubs and other products which are then distributed to the community free of charge. These lotions and potions make for great souvenirs that actually give back to the local community, so drop by and pay them a visit.
Pyndan Camel Tracks
If you've ever ridden a horse, riding a camel is about three times easier. At Pyndan Camel Tracks all the camels are lovingly looked after by the family who runs it, so rest assured, they live a good life. The one-hour camel ride will see you and your crew go for a leisurely jaunt through the red dirt outback, taking in rocky mountains and the odd kangaroo. It's a true bucket list experience.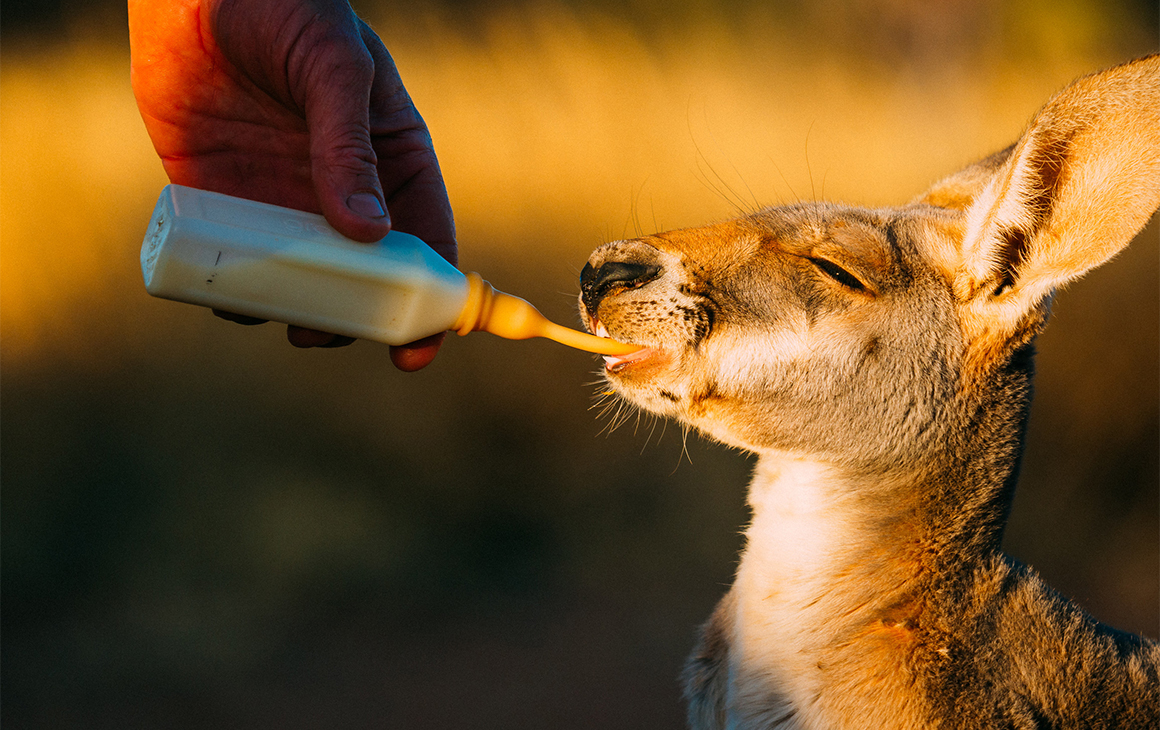 Visit The Kangaroo Sanctuary
At the Kangaroo Sanctuary, their mission is to educate and encourage people to rescue and care for kangaroos and other wildlife and animals. The 188 acre wildlife sanctuary is a haven for rescued orphaned baby kangaroos and adult kangaroos and best of all, you can visit it. Because roos sleep at night, book a sunset tour ($85 for adults, $35 for kids) and stroll around the grounds, checking out the beautiful animals. The rescue centre runs on donations so be sure to chuck some coin their way too.
Explore The Todd Mall Markets
If you're in Alice Springs on a Sunday between March and December, be sure to check out the Todd Mall Markets. They run from 9am until 1pm and you'll find loads of handmade goodies as well as delicious bites to eat.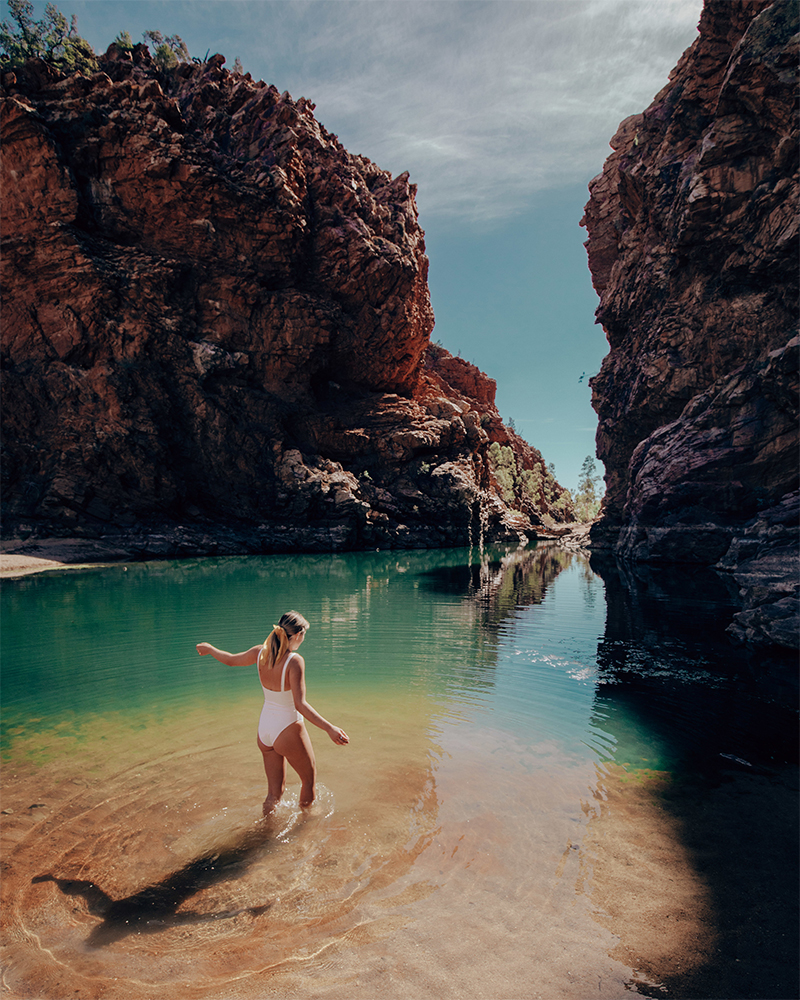 Hike The Larapinta Trail And Explore Tjortja (West MacDonnell National Park)
The full Larapinta Trail is 230km long but don't worry, we're not suggesting you try and knock that off on your first trip to Alice Springs. It's broken down into 12 sections which are each an easy peasy one or two days and will take you right to many of the highlights of West MacDonnell National Park—or Tjortja, as it's known by the Traditional Owners. Tjortja is a very easy day trip from Alice Springs but if you have the opportunity, we'd recommend hiking at least a part and camping overnight because there's just nothing quite like a night under the Milky Way in the Northern Territory. Great camping and swimming can be found at Ellery Creek, while Ormiston Gorge is a good spot for hikes and swimming. Outside the park be sure to check out Angkerle Atwatye Standley Chasm for walks and culture galore.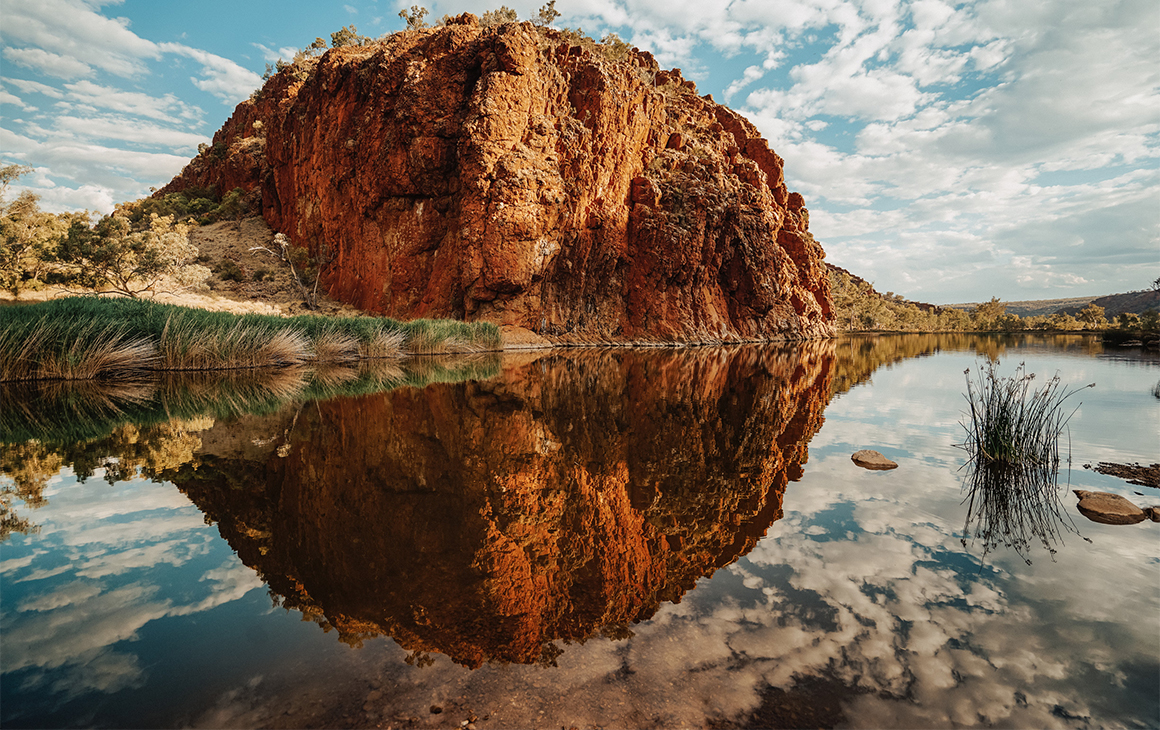 Check Out The East MacDonnell Ranges
The East MacDonnell Ranges and the beauties contained within can be seen in a simple day trip, but if you have time you won't regret spending a night camping at Trephina Gorge, a stunning spot which is also a good base to do some of the more beautiful walks.
Browse Aussie Books
Stocking a huge variety of Australian books, Red Kangaroo is an institution in Alice Springs. They've got everything from novels to travel guides and maps and a great selection of books that will give you a good insight into Indigenous culture. Spend a while browsing and don't be scared to ask for recommendations, the team are always more than happy to help. If you're in need of a souvenir, check out the brilliant kid's books at Children's Ground which are written and illustrated by local First Nations artists.
Where To Stay In And Around Alice Springs
Crowne Plaza
Conveniently located next to Alice Springs Convention Centre and Alice Springs Golf Course, this hotel has all the mod cons you could want for your getaway. There's a large pool (with an accompanying bar) for you to cool off in after a day of exploring and the spacious, modern rooms have some of the comfiest beds we've ever relaxed in.
Desert Palms Alice Springs
This 3.5 star property is surrounded by gorgeous tropical gardens creating a true oasis in the Red Centre. With a large swimming pool (with an island and waterfall), Desert Palms boats air-conditioned studio villas with bougainvillea-covered verandahs, private en suite bathrooms and kitchenette facilities.
Squeaky Windmill
Squeaky Windmill's glamping tents have all of the luxuries you'd expect from a top-notch boutique hotel with all of the serenity you'd expect from camping. Think hot running water, flushing toilets, kitchenette, BBQ and an uber-comfortable queen size bed all on the edge of the West MacDonnell Ranges.
When you've finished exploring Alice Springs, check out this epic road trip to Uluru.
Image Credit: Kyle Hunter, Jackson Groves, Neil Rilatt, Jewels Lynch, Christopher Nayna, Debra Hoyt/Tourism NT, John van Hasselt/Getty