Known for their steep rolling hills, eye-catching architecture, Karl (otherwise known as fog) and world renowned landmarks, San Francisco is packed with endless places to see, things to do and of course, many delicious things to eat (and drink).
So whether you're in town for a three-week sojourn or a whirlwind 48 hours, here's everything you should see, eat and do in San Francisco.
#1 Eat Till Your Heart's Content
Truth time, San Francisco has some of the best food in all the US. Hook Fish Co is located in the beachside suburb of Outer Sunset and is our go-to for fresh-out-the-ocean, fish burritos. For a taste of home, head on over to Liholiho Yacht Club for major Chin Chin vibes and indulge in their Hawaiian fare paired with Asian fusion. If you're in search of a brunch of mega proportions, brace the line-up for Plow Cafe and marvel in the cute and understated neighbourhood that is Potero Hill. Trust us when we say the wait is worth it for the Lemon Ricotta Pancakes alone. For a certified good time, pay a visit to Chubby Noodle for bottomless Mimosas and all you can eat from their mouth-watering Dim Sum menu for a cool $45—proof not all heroes wear capes. Later, mosey on over to Marshall and snag yourself some fresh oysters from Hog Island Oyster Co. for a boujee BYO picnic. If tables and chairs are more your style, you can book a table and enjoy pre-prepped oysters and charcuterie boards. Plus, an honourable mention goes out to Bob's Donuts for the freshest donuts you'll ever have the pleasure of eating, with most only costing $1 USD.
#2 See The Iconic Sights Of San Fran
Like any major city, there's always the obligatory list of landmarks to tick off your during your stay. Of course, there's the iconic Golden Gate Bridge (read on for the best places to check it out) and the impressive Golden Gate Park. Stretching over a huge four square kilometres, you can stroll through their endless gardens, groves, meadows and lakes, snap a picture at the conservatory of flowers and even get friendly with a gang of buffalo. Check out the 64 metre tall Coit Tower to witness the panoramic city views from above and pencil in a visit to the iconic Lombard Street, AKA "the crookedest street in the world". Don't forget to visit the lovable sea lions at Pier 39 and then stroll down to Fisherman's Wharf for some crab and clam chowder served up in a sourdough bread bowl—perfection.
#3 Sip Your Way Through The Best Bars
You could spend weeks drinking around San Francisco, but unfortunately, most of us don't have that luxury. So if you're after the best, make sure to head to the Tiki inspired Tonga Room & Hurricane Bar. The cocktails are huge and bring all of the tropical vibes while you watch a live band perform in a cabana atop an old pool, turned lagoon. For the ultimate rooftop experience, head to El Techo in the Mission District and lap up their Mexican Happy Hour for all it's worth while taking in the superb city views. If you're keen to rooftop hop, Charmain's in Mid-Market is the epitome of cool and a must visit for any visitor. Those partial to some day drinking should make a beeline for the Marina, jam packed full of great bars with Palm House and The Tipsy Pig as notable favourites for drinking under the suns rays. Wine lovers should head to the smouldering, Amelie on Polk Street for effortless atmosphere; while party goers should waste no time in heading to Emporium, the huge cinema turned arcade bar open until 2am every night, score!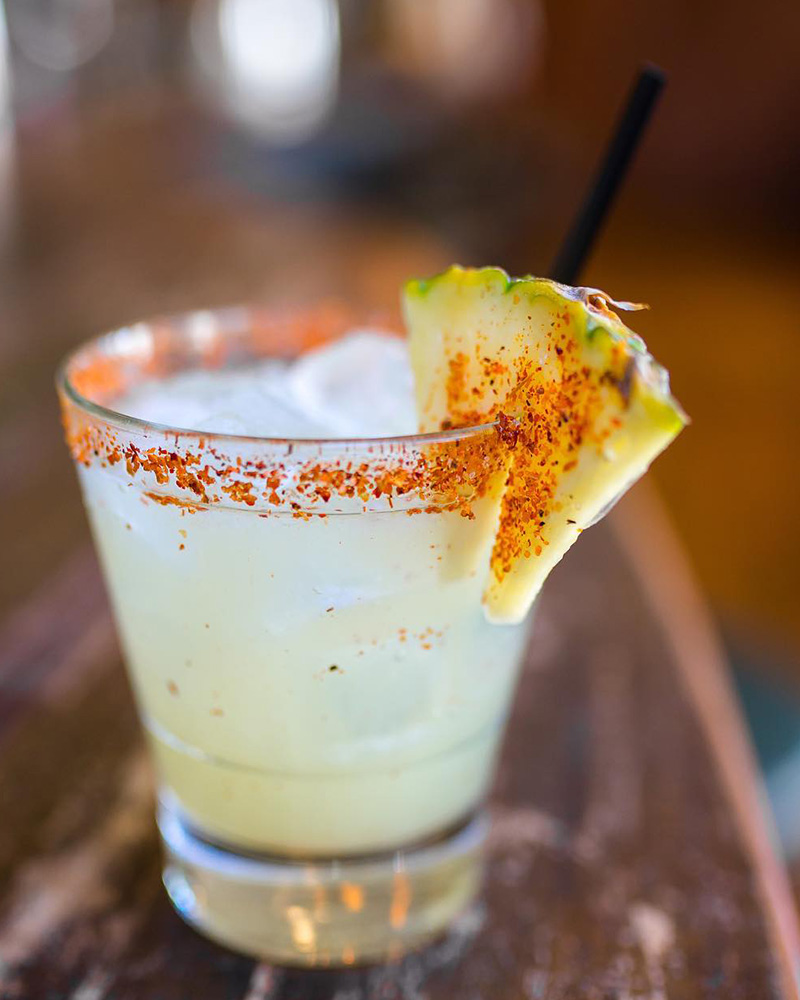 #4 Road Trip To Napa Valley
Home to over 400 wineries and famous for its Cabernet Sauvignon, it's no wonder that Napa Valley is known as one of the world's premier wine regions. Visit cellar doors, relax poolside at a lavish resort, eat at world-famous restaurants and even explore it all from above in a hot air balloon. Mark Domaine Carneros Winery at the top of your list and marvel in the sheer beauty of the 18th Century Château while you indulge in their delicious sparkling wine, founded by the family behind Taittinger Champagne. If the cheese boards haven't filled you up, make the short drive to Mustard's Grill and tuck into a magnificent feed of Baby Back Ribs.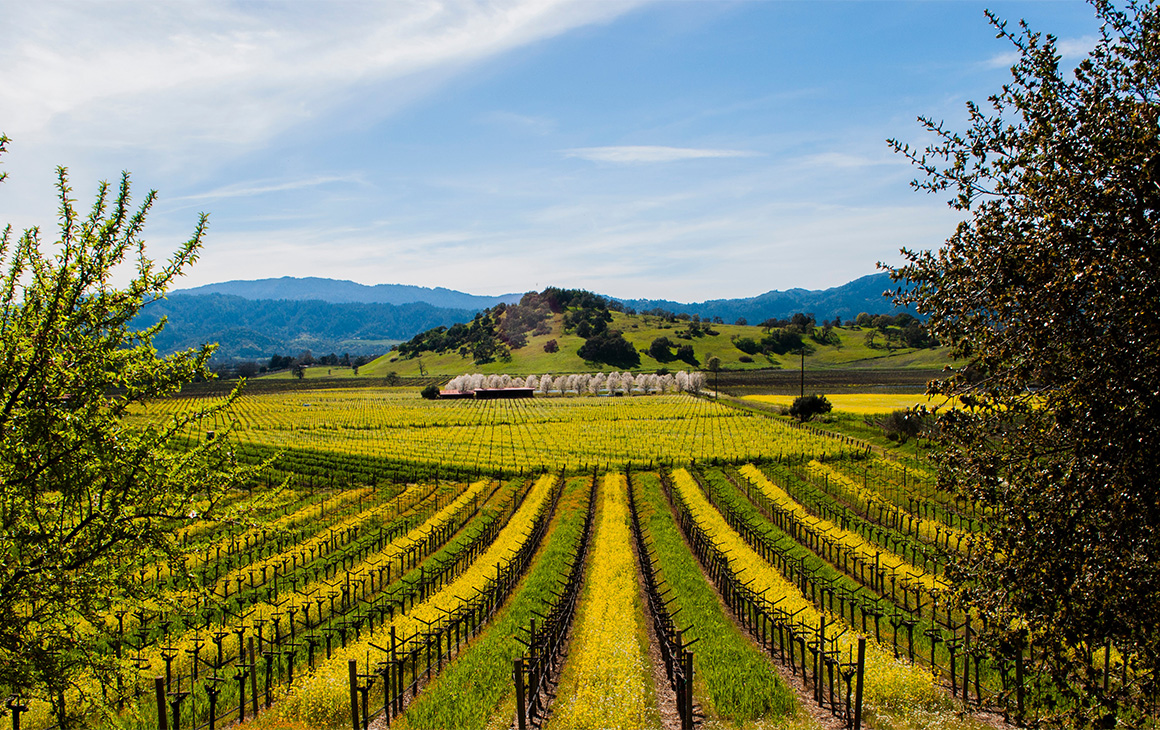 #5 Ferry Across To Alcatraz Island
Having operated as a maximum security federal prison from 1934 until 1963, Alcatraz Island was home to the likes of Al Capone and Machine Gun Kelly and is located only a 15 minute ferry ride from FIsherman's Wharf. Go on a tour around the island to visit its many sights, including prison cells, mess hall and library, while you learn of the intriguing history, daring escape attempts and unanswered mysteries of the island. Horror fanatics, make sure to book yourself in for a night tour for an even more intimate and engaging experience. If you're looking for one of the top things to do in San Francisco, this is it!
#6 Hit Up The Best Boutiques
If you're looking to splash some cash on threads, you'll be glad to know there are some great shopping spots to satisfy your craving. Haight Ashbury district is noted for its role in the 1960s hippie movement, with the vibe still well and truly prevalent, boasting plenty of op shops and vintage gems. Filmore Street is a popular shopping strip, particularly for those wanting to avoid the chaos of Union Square. With plenty of great boutiques including Reformation, Rag n Bone and Alice and Olivia, this is the perfect spot for retail therapy. And if you get peckish, make sure to stop in at Noosh, a Mediterranean restaurant that is as delicious as it is beautiful. If you're still on the hunt for more, head on over to Valencia Street in the Mission District, peppered with quality clothing shops including Everlane and boutique store Le Point. Plus, there's an impressive array of Mexican jaunts so you can always stop in for a post-shop margarita.
#7 Soak Up Every Vantage Point
With such an impressive city skyline, it pays to know the best places to soak it all in. For a quintessential San Fransican experience, make sure to fit in a picnic at Mission Dolores Park. With great views of the city, it's no wonder the place is abuzz with people drinking and socialising on a Friday and Saturday. If you're looking for an alternate picnic destination, Bakers Beach is the perfect spot to plonk yourself down and take in uninterrupted views of the Golden Gate Bridge. For the hiking inclined, make sure you tackle the Bluffs to Battery Trail that boasts impressive views of the Golden Gate Bridge and the bay area. Fort Point and Crissy Field (think Mrs Doubtfire bike riding scene) both offer a great view of the Golden Gate Bridge, with less foot traffic. If you're after a full-day out, catch a ferry or Uber over to Sausalito and marvel in the great views of the city while you smash a lobster roll from Scomas.
#8 Acquaint Yourself With The Art Scene
All lovers of art should schedule a visit to the San Francisco Museum of Modern Art, with world-famous artworks from the likes of Frida Kahlo, Gerhard Richter and Andy Warhol gracing their walls along with a calendar filled with jaw dropping world exhibitions. If you're not a lover of the non traditional arts, the Museum of Icecream might be more up your alley. With art installations including sprinkle pools and cookie carousels, there's sure to be an Instagram opportunity at every turn. Or, if you're more about life's simple pleasures, take a stroll around Mission District and marvel in the vibrant murals and street art that line Balmy Alley and Clarion Alley. It's hands down one of the coolest things to do in San Francisco.
#9 A Taste Of Italy
"I Hate Italian Food", said no one ever. Which is why we thought we should fill you in on the robust Italian eating scene that exists in San Francisco. With their very own Little Italy (AKA North Beach), there are endless great, authentic Italian restaurants. We'd recommend putting Tony's and Il Casaro at the top of your list for wining and dining, with Golden Boy a non-negotiable for the city's best pizza. If you're not in Little Italy but still on the hunt for some drool worthy Italian fare, Bereta boasts a boujee dining scene, while Cotogna in Jackson Square reigns as some of San Fran's very best Italian. A Mano in Hayes Valley has lines out the front door, and for good reason. So make sure to put your name down and then go grab a pre-dinner drink at Anina. Is this one of the best things to do in San Francisco? Yes, yes it is!
Looking to tackle the East Coast next? Head on over to Miami and tick off these must-do's while you're there.
Image Credit: Omer Rana, Palm House, Hannes Richter, Rodrigo Doares, Il Casaro Pizzeria