Santa Teresa is perched on the southern tip of the Nicoya Peninsula and it's undoubtedly one of our favourite places in all of Costa Rica. Full of surfers, yogis and salty-haired beach bums, it's the kind of place you plan on going for two nights and end up staying two weeks thanks to the warm water, epic sunsets and chilled beach bars.
Here's everything you need to know for your first time in Santa Teresa.
When To Go
Dry season is from December to April, and this is the busiest season, but we actually prefer Costa Rica in the rainy season—more affectionately known as the green season—which lasts from May to November. Yes, it's humid and you might get a bit of rain, but, the vegetation is far more beautiful, the beach far less crowded and the prices far less extortionate. If you're going to Santa Teresa to surf, you'll be pleased to know there is decent swell all year round, but the best conditions are in June, July and August; another plus for the green season.
Where To Eat
Soda La Yunta
It's easy to get carried away with all the trendy cafes and beach bars in Santa Teresa, but when in Costa Rica, you must eat at a soda—a casual restaurant serving up traditional Tico food at very reasonable prices. Soda la Yunta is one of the best in town so treat yourself to a casado—a nice big plate of rice, beans, plantains, veg and whatever protein you feel like.
The Bakery
One of our favourite cafes of all time, The Bakery dishes up hearty salads, healthy sandwiches (on the best bread in Costa Rica) and the best chocolate almond croissants in the world. No joke. Did we mention they also do banging breakfasts and pretty great cocktails to boot? It's also insanely Instagrammable and has solid WIFI—which is not always a given in Costa Rica—so it's the perfect place to go if you just need to get shit done.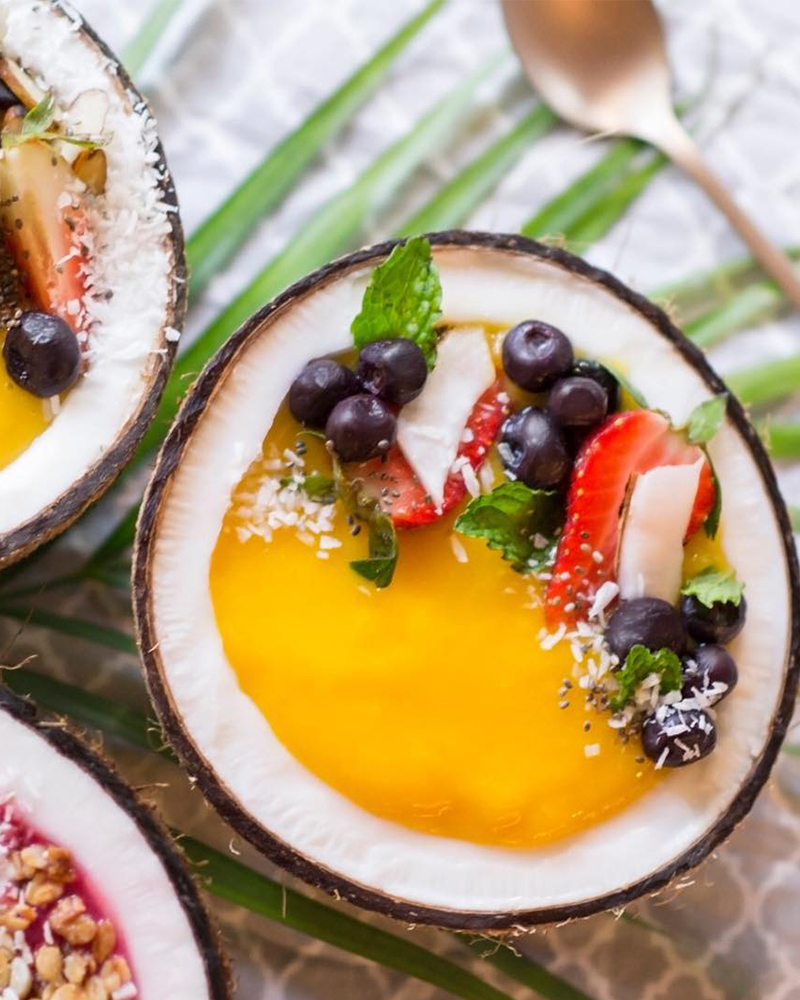 Zula
If you're in need of a hummus fix in Santa Teresa, Zula is the answer. This laidback restaurant dishes up the best Israeli food you'll find for miles. There are pitas and a huge variety of hummus plates if you're after something to nibble on, or nice big plates filled with falafel, salads, pita, chips and more if you're famished after a long day of surfing.
Olam At Nautilus
While vegetarians and vegans won't have any issues finding something to eat at any of the restaurants in Santa Teresa, Olam caters specifically to the health-conscious and vego crowd and does a mighty fine job of it. The smoothies are as good as any we've ever tried, the veggie burger is top notch and the cakes are worth a look in too.
Where To Drink
Habaneros
Sitting pretty right on the beach, Habaneros is the perfect place for a sunset drink. The mango and jalapeno margarita is damn delicious (and even more so during their two for one happy hour) and it goes perfectly with one of Santa Teresa's famous sunsets. If you've gotten comfortable and don't want to leave, check out the tacos or any of the seafood they've got on offer.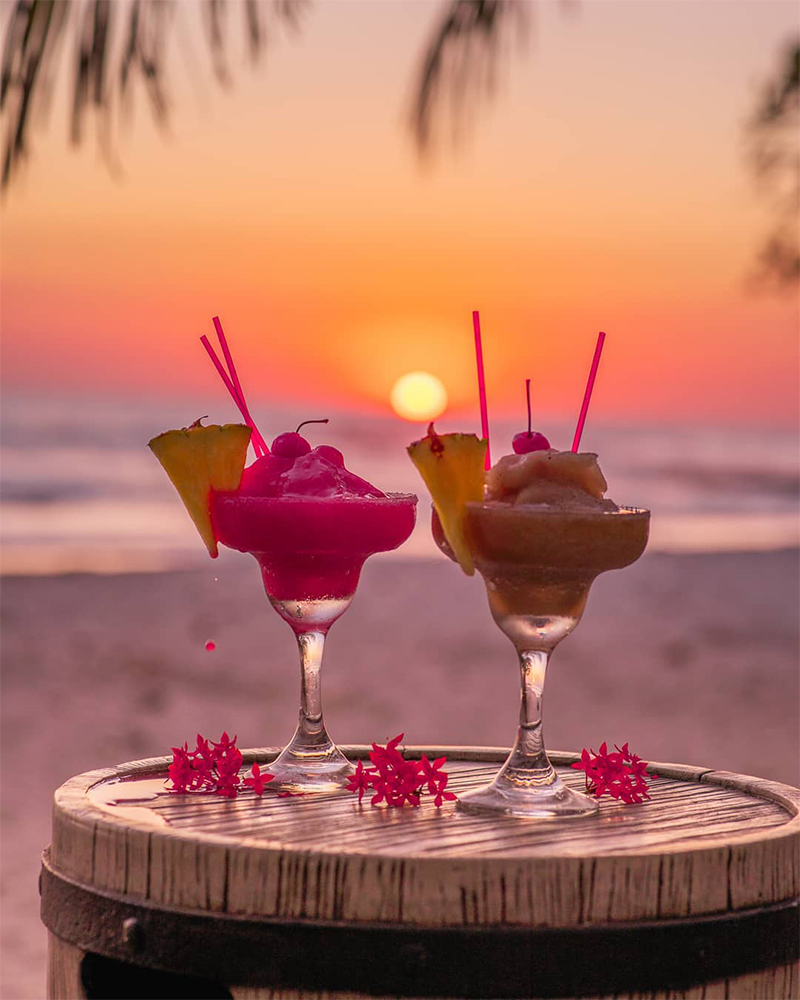 Brisas Del Mar
It's a steep climb to Brisas del Mar in Santa Teresa but the view is worth it; in fact, some might say this is the best in town. The food can be hit and miss but the cocktails and beers are good and the view is unbeatable, so make this your sunset drink spot before dinner back at sea level.
Vista De Olas
Need an infinity pool and swim up bar with your sunset? No problems, Vista de Olas will sort you out. This is actually a hotel but its open to outside guests and it's the perfect place to sip on a cocktail or a smoothie any time of day, though the view at sunset is not to be missed.
Things To Do
Surf
Whether you've never surfed before or you're a borderline pro, there is a wave for you in Santa Teresa. Advanced surfers will want to check out Suck Rock, La Lora and Playa Santa Teresa, while novices should head to Playa Carmen and Playa Hermosa. No matter where you're staying in Santa Teresa, your accommodation will be able to help you with board rentals, lessons and tips so have a chat with them when you arrive.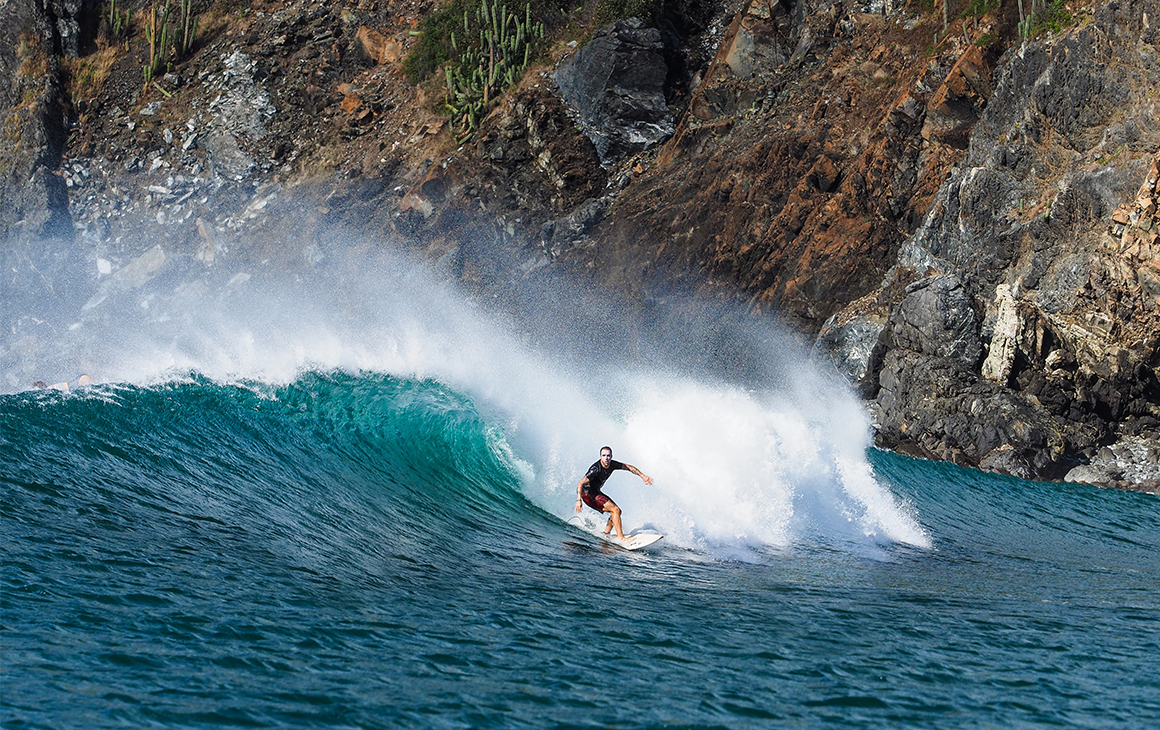 Montezuma Falls
The first thing you'll notice when you walk down the road in Santa Teresa is the crazy amount of ATVs. That's because nearly everyone who comes here rents one for at least a day to get to the beautiful Montezuma Falls. There are three waterfalls here and all are worth a look in, just keep in mind that the paths can get washed out during rainy season so you'll want to double check before you rent your ATV. If you get there and can't do the falls, you can always hit the Butterfly Brewing Company for some crafties or check out Cabo Blanco Nature Reserve.
Saturday Organic Market
If you happen to be in Santa Teresa on a Saturday, head to the organic market which kicks off at 3pm all year long. You'll be able to get your hands on fresh produce, coffee, local chocolate and tasty bites as well as crafts and jewellery—perfect if you need to take some presents home. There's also live music and it's right on the beach so even if you don't need anything, head down and enjoy the vibes.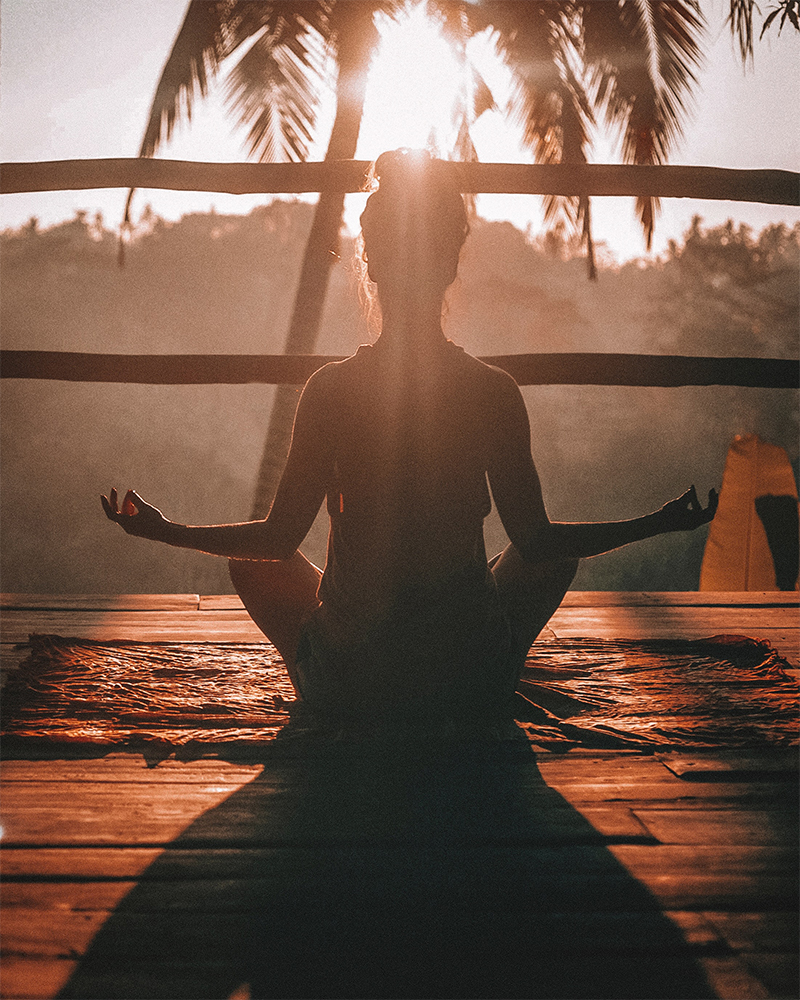 Yoga
A lot of the boutique hotels and hostels have their own yoga studios, but if you're staying somewhere sans yoga shala there are still plenty of options. Casa Zen hosts several yoga classes each day on their open-air balcony which has jungle vibes aplenty. You can just drop in or you can get yourself a class pass for anything from four to 16 classes depending on how zen you want to be by the end of your stay in Santa Teresa. It doesn't hurt that it's just a two-minute walk from the beach so you can go for a dip after class.
Where To Stay
Latitude 10
The open-air casitas at boutique eco-hotel Latitude 10 are everything you could ever hope for. There are only five casitas and all of them are beachfront and surrounded by native trees so you'll feel a world away from anyone else. There's a restaurant, bar, pool and wellness centre all on-site and they run daily beach yoga classes—so if you never want to leave, you don't have to. Eco-warriors will be happy to hear the hotel is a member of the Cayuga Collection—a group of sustainable hotels committed to protecting their surrounding environment—so you can feel good about where your money's going.
While you're at it, make sure you check out Costa Rica's most Instagrammable spots.
Image Credit: Carlos Manich, The Bakery, Jared Rice