With 1290km of coastline, 28 national parks and over 500,000 species of animals, Costa Rica's got a lot to boast about; and that's without even mentioning the cloud forests, waterfalls, volcanoes and islands.
It's safe to say that this little country has more than enough natural beauty to fill your Instagram feed for months, but here are nine of the most beautiful spots in Costa Rica.
Santa Teresa
Santa Teresa is a bit off the beaten track, but that's all part of its charm. This little beach town is full of surfers, yogis and beach bums and you'll start falling for it the minute you hit the main (read: dirt) road. When you're not surfing, swimming or taking hundreds of photos that will never do those incredible sunsets justice, rent an ATV and make the trip to the beautiful Montezuma Falls. If you prefer to photograph your food, don't miss The Bakery, a ridiculously Instagrammable cafe dishing up the best chocolate almond croissants we've ever had the pleasure of eating.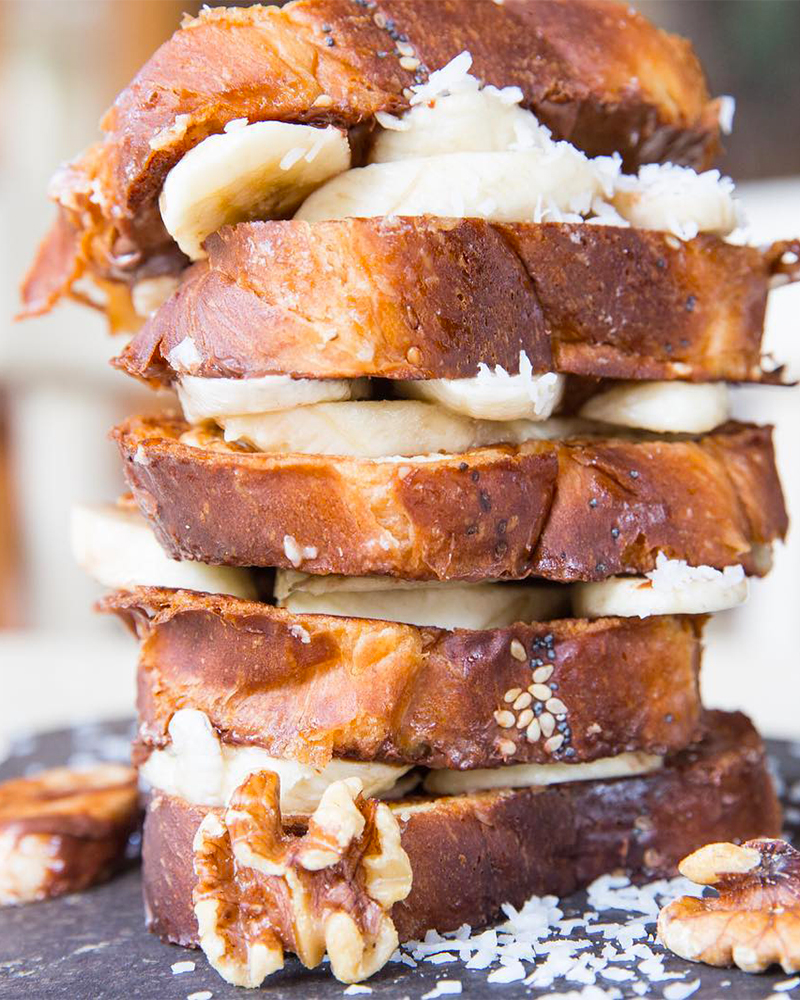 Corcovado National Park
National Geographic famously called this place "the most biologically intense place on earth" and it's not hard to see why. Sitting pretty down on the Osa Peninsula, Corcovado National Park is an untouched piece of paradise. It's made up of 13 different ecosystems—from lowland rain forest and highland cloud forest to mangrove swamps and beach habitats—which explains the incredible biodiversity in the park. It's home to jaguars, pumas, ocelots, four kinds of monkey, sloths, sea turtles and so.much.more. While most national parks in Costa Rica can be visited in a single day, we'd recommend camping overnight and doing a couple of days here to make the most of it.
Cocos Island
If you're into your scuba diving, Cocos Island should be number one on your list of things to do in Costa Rica. The island is 550km off the Pacific Coast of Costa Rica and access to the island is only allowed via special permit, so the best way to experience it is on a liveaboard dive boat. Trips are usually seven to 10 days long and will cost a pretty penny, but you'll swim with the likes of schooling hammerhead sharks, Galapagos sharks, giant moray eels, manta, eagle and marbled rays, whale sharks and more.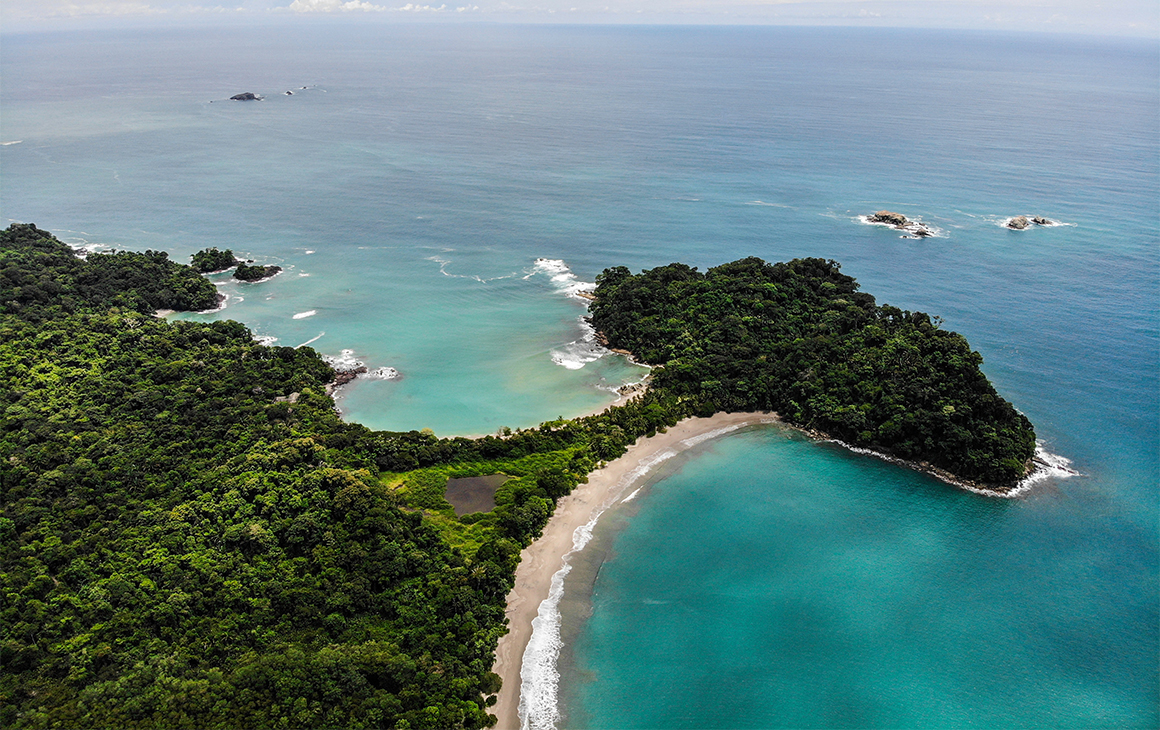 Manuel Antonio National Park
If you're going to Costa Rica, we're willing to bet you've got a few national parks on your bucket list. Or maybe you just want to see a sloth and don't really care about anything else. Luckily, most of the guides outside Manuel Antonio National Park have a sloth sighting guarantee; no joke, they will refund your money if you don't see one. You'll also see loads of different monkeys, birds, racoons and plenty of other wildlife so make sure your camera is all charged up before you get there. Once you're done wildlife spotting, head to the jaw-dropping beaches inside the park to cool off.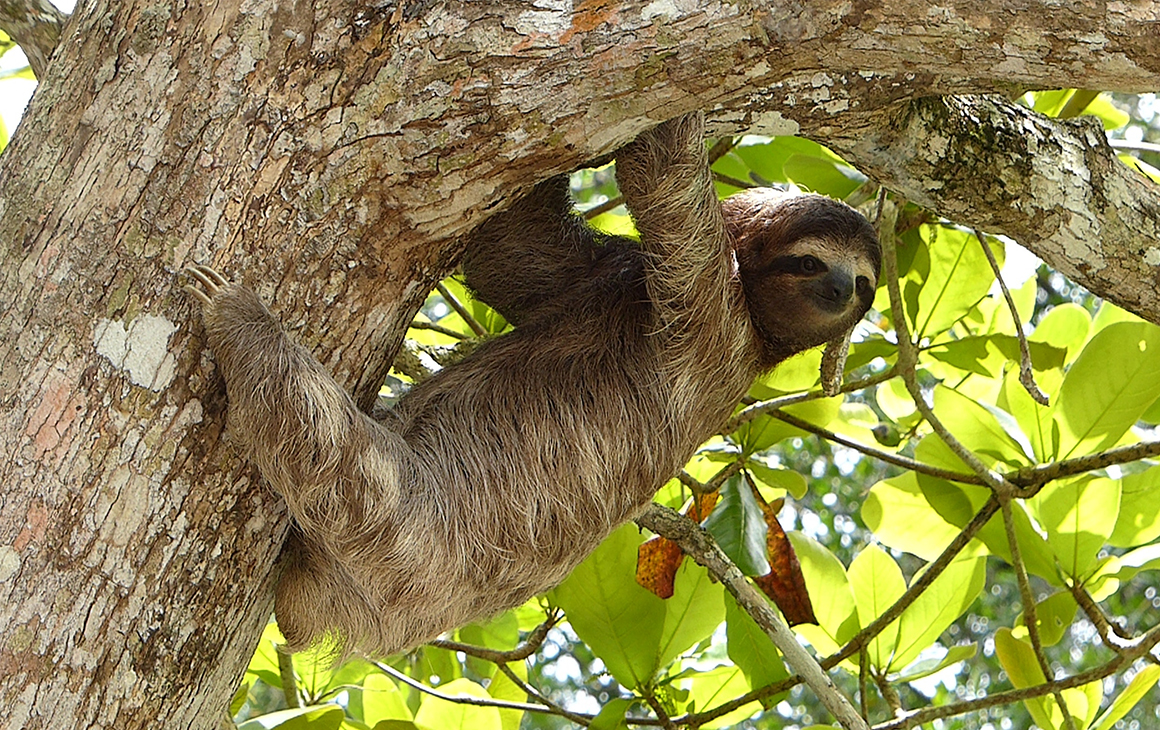 Tortuguero National Park
You can't go to Costa Rica and not have some kind of turtle experience and the best place to spot these little guys is Tortuguero National Park. The only way to reach the park is by boat or plane, but the effort is worth it, we promise. Green, leatherback loggerhead and hawksbill turtles all nest on the beaches here from June to October, though it's best to visit between July and September to up your chances of seeing them.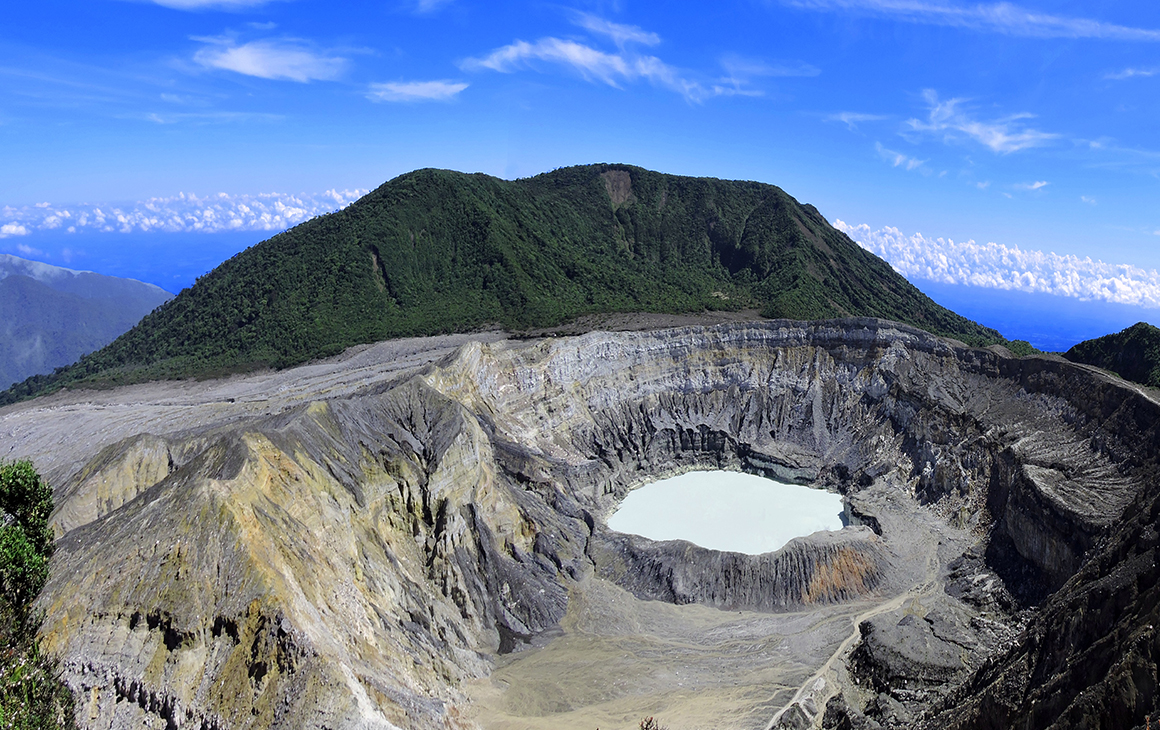 Poás Volcano National Park
Costa Rica is home to six active volcanoes (plus over 60 dormant ones) and Poás is definitely one of the most impressive. It's 320m deep and, at 1.6km wide, one of the largest active craters anywhere in the world. Inside you can see the vivid turquoise lake bubbling away and shooting geysers up every once in a while. Poás Volcano National Park is also full of hiking and walking trails and is home to one of the most accessible cloud forests in Costa Rica, so expect plenty of flora and fauna on top of that spectacular volcano.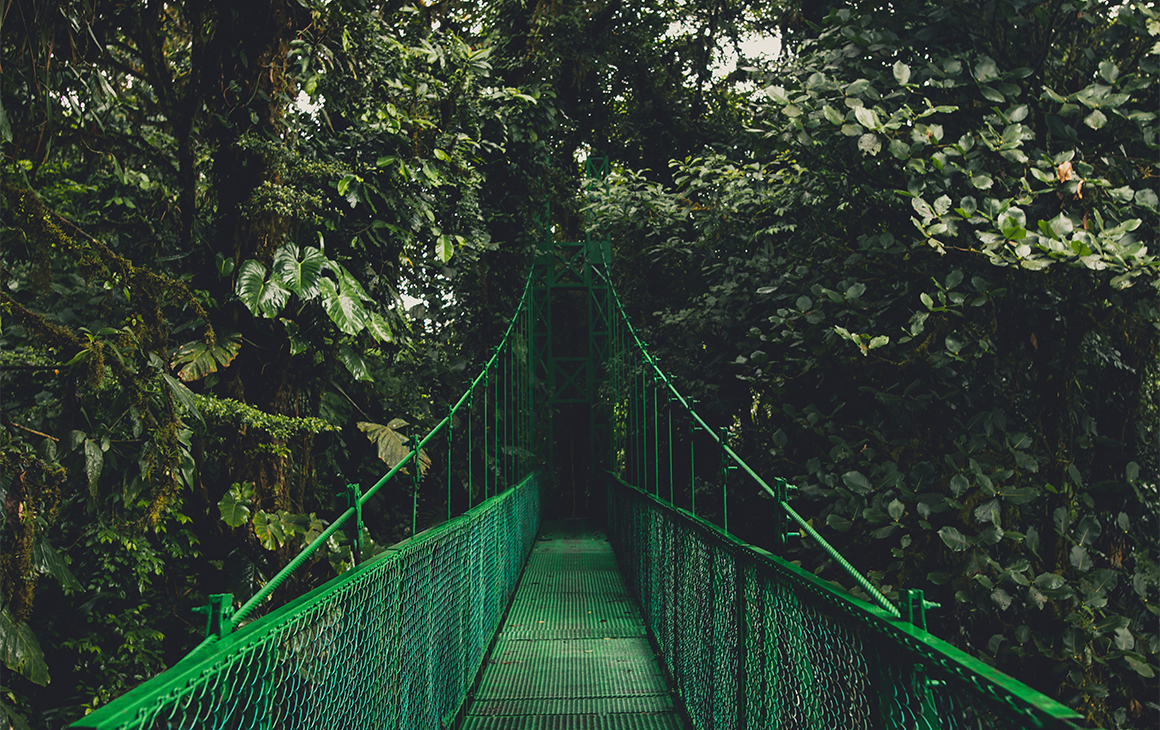 Monteverde Cloud Forest
Speaking of cloud forests, a list of the most beautiful spots in Costa Rica wouldn't be complete without mention of Monteverde Cloud Forest. There's nothing quite like the feeling of walking through clouds surrounded by lush greenery and all sorts of animals. This reserve is home to 100 species of mammals and 400 kinds of birds, as well as more kinds of amphibians and reptiles than we care to know about, so be sure to keep your eyes peeled.
Playa Samara
The Guanacaste beaches are some of the best in Costa Rica and while most people go to Tamarindo, we say skip the touts and tourists and head to Playa Samara instead. It's free of big all-inclusive resorts and obnoxious tourists (for now) but still has plenty of cute cafes, delicious restaurants and places to unwind.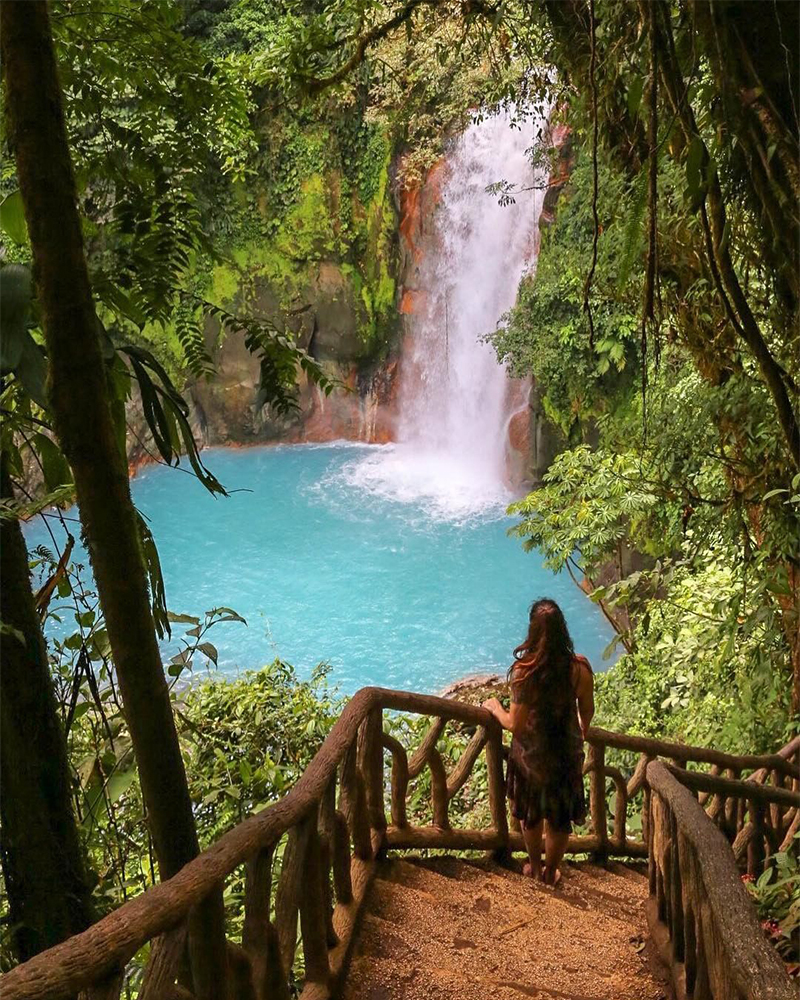 Celeste River
If you want to fill your Insta feed with pictures of pretty turquoise waters, Celeste River in Tenorio Volcano National Park is your best bet. Fed by the Buenavista River and Sour Creek, the change in pH when the two rivers meet causes a reaction which results in an almost unbelievable turquoise colour. It's a 6km round trip hike through the national park where you'll get to see where the two rivers meet and the stunning waterfall. You can't swim in the park, but if you exit the park and drive along the river (it's 14km long and there's plenty of it outside the park) you'll find swimming holes where you can take a dip, just look for the locals.
Next up, add these 8 incredible wildlife experiences in South America to your bucket list.
Image Credit: The Bakery, Visit Costa Rica, Carlos Umaña, Atanas Malamov, Isabella Jusková, Nathan Yan