If you're looking to toast to the close of this weird and wild year with your nearest and dearest this Christmas, why not gift them a bottle of fancy festive gin to get the party started.
Maybe a case of VB retro block cans will make them smile, or bubbles in a diamond-like bottle to pop at Christmas lunch. Maybe it's a few hard-to-find b-side craft beers, some very limited-edition whisky, or something fun, like a game of "Prosecco Pong" to crack open on New Year's Eve.
Whatever their poison of choice, here we've got a long list of cool boozy gifts guaranteed to impress. And the best part about gifting drinks for Christmas? Chances are you'll get to sip a little yourself too. Cheers to that!
Poor Toms Strawberry Gin
This could be the ultimate summertime gin right here. Not only will this bottle look very pretty in that special someone's bar or bar cart, but Sydney-based distiller Poor Toms has also infused it with real strawberries, which give it that stunning pink glow. Shop here.
Young Henrys From Where You'd Guava Be
The second "brewers b-side" release from the Young Henrys crew has all the summer vibes too. Perfect for sipping poolside, at balmy twilight picnics, or on hot, lazy holiday afternoons, From Where You'd Guava Be is a bright and cruisy passionfruit and guava sour, and a four-pack would make the perfect gift for any seasoned sour beer drinker. Shop here.
Furphy Refreshing Ale
If you're looking for a fail-safe case of beer to gift this Christmas and craft beer sounds a bit risky—Furphy is the friendliest choice to make. Made in Geelong with 100% Victorian hops and malt, it's homegrown without being hipster. Shop here.
Brookie's Shirl The Pearl Cumquat Gin
This super fresh release from Brookie's is a dedication to distiller Eddie's grandmother Shirley, AKA "Shirl the Pearl". She was a big-time adventurer and one of Australia's first female pilots. She also made a mean bootleg cumquat gin. Shirl the Pearl is steeped with local cumquat and we can confirm, works very nicely in a martini at 4pm. Shop here.
Cocktail Porter Pink Grapefruit Margarita Kit
Everything you need to make a cracking grapefruit Margarita rolled into one box? Sounds like a pretty dreamy Christmas prezzie to us! This Cocktail Porter kit features Don Julio Blanco, Soda Press Grapefruit, Triple Sec, and fancy Margarita trimmings and garnishes like The Salt Box Sriracha Salt and dehydrated grapefruit. Makes 18 cocktails. Shop here.
Riedel Mixing Rum Tumblers Set
Whether it's a Piña Colada, a Mojito, or a frosty banana daiquiri—rum cocktails are made for summer holidays. Riedel's elegant new Mixing Series tumblers are the perfect addition to any home bar. This set features four glasses designed by Maximilian J. Riedel and cocktail recipes too. Shop here.
Prohibition Christmas Gin
This crafty Aussie dry gin has been infused with macerated cherries, figs, cinnamon, nutmeg, cloves, and gentle star anise, with some extra botanicals to add softness and spice—giving it a subtle Christmas pudding, mulled wine flavour. We love it poured over ice. Shop here.
Peloton De La Muerte Mezcal Joven
Mezcal is on the up—the smokier, cleaner sibling of tequila has become the new crowd favourite with dedicated bars popping up here, there, and everywhere. This bottle of the Mexican agave spirit features notes of kiwi fruit, lemon zest, dried green peppercorn, classic agave, and gentle smoke—and is a great intro to mezcal. Try it in a Negroni instead of gin, or in a Margarita in place of tequila. It works a treat—trust us. Shop here.
The Gin Game
Do you have a "Gin-ius" in your life? This gin-based board game could be their new favourite thing. Work your way around the board answering all things gin trivia, from mixology to history, and more—with freshly poured G&T's in hand, of course. Shop here.
Vero Negroni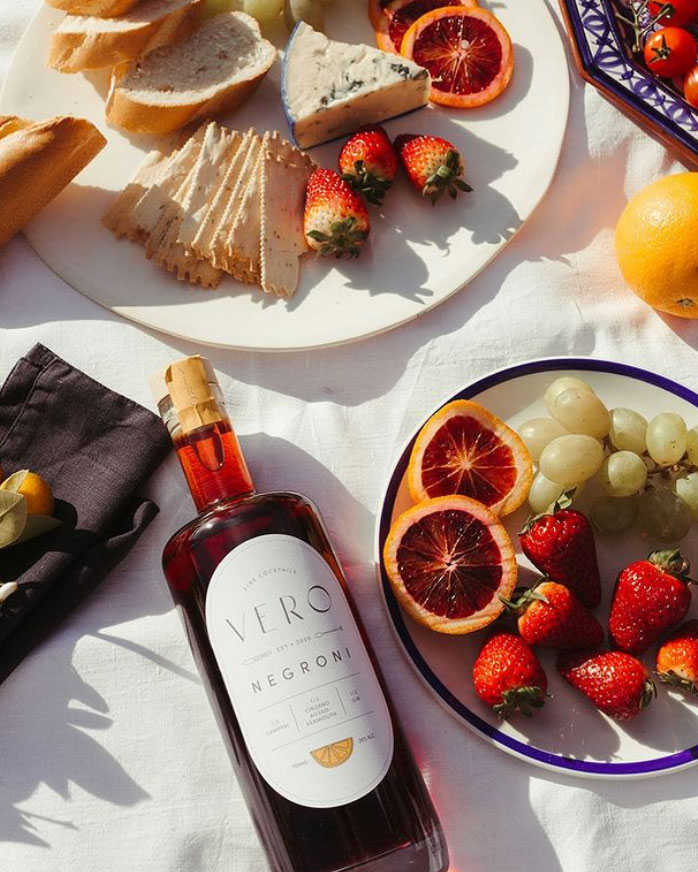 Fresh from Melbourne, Vero is a brand new bottled cocktail company that's all about fine ingredients and good times. We absolutely love their Negroni—a perfected ratio of Campari, Cinzano Rosso Vermouth, and premium London dry Gin, mixed and ready to pour. This 700ml bottle is shelf-stable and it'll sort you out for nine Negronis. Shop here.
Lark Christmas Cask Release II Whisky
Created in partnership with Tasmanian bakery, Jean-Pascal Patisserie, this festive whisky is meant to be like liquid plum pudding. Sip a little over ice on Christmas eve while you wait for Santa to arrive, or finish up Christmas lunch with liquid dessert. This super special bottle from one of Australia's best whisky houses does not disappoint. Shop here.
Four Pillars Bloody Shiraz Gin
Four Pillars Bloody Shiraz gin is now one of the most sought-after gin releases in Australia—making it a pretty perfect Christmas gift. The backstory behind this beautiful drink involves a collab between gin distillers and Victorian shiraz grapes, meaning it's a product of vintage and no two releases will ever really be the same. Shop the 2020 bottle here.
Craft Cartel 100 Can Case
The craft beer heroes at Craft Cartel have really outdone themselves this year with what might be Australia's largest-ever case of beer. Featuring 100 cans from breweries all around Australia, like Hawkers, Young Henrys, Moon Dog, Two Birds, and Sauce Brewing, it weighs 40kg and also has a bunch of Craft Cartel vouchers inside (as if 100 beers wasn't enough). Limited releases of the case drop every Thursday morning until Christmas. Keep your eyes peeled here.
VB Beer Can Watercolour Painting
We think this framed watercolor painting could be just the ticket for any die-hard fan of Australia's legendary lager. Shop it here. Why not throw in a case too—head over here to shop.
Dark Matter Distillers Dark Matter Rum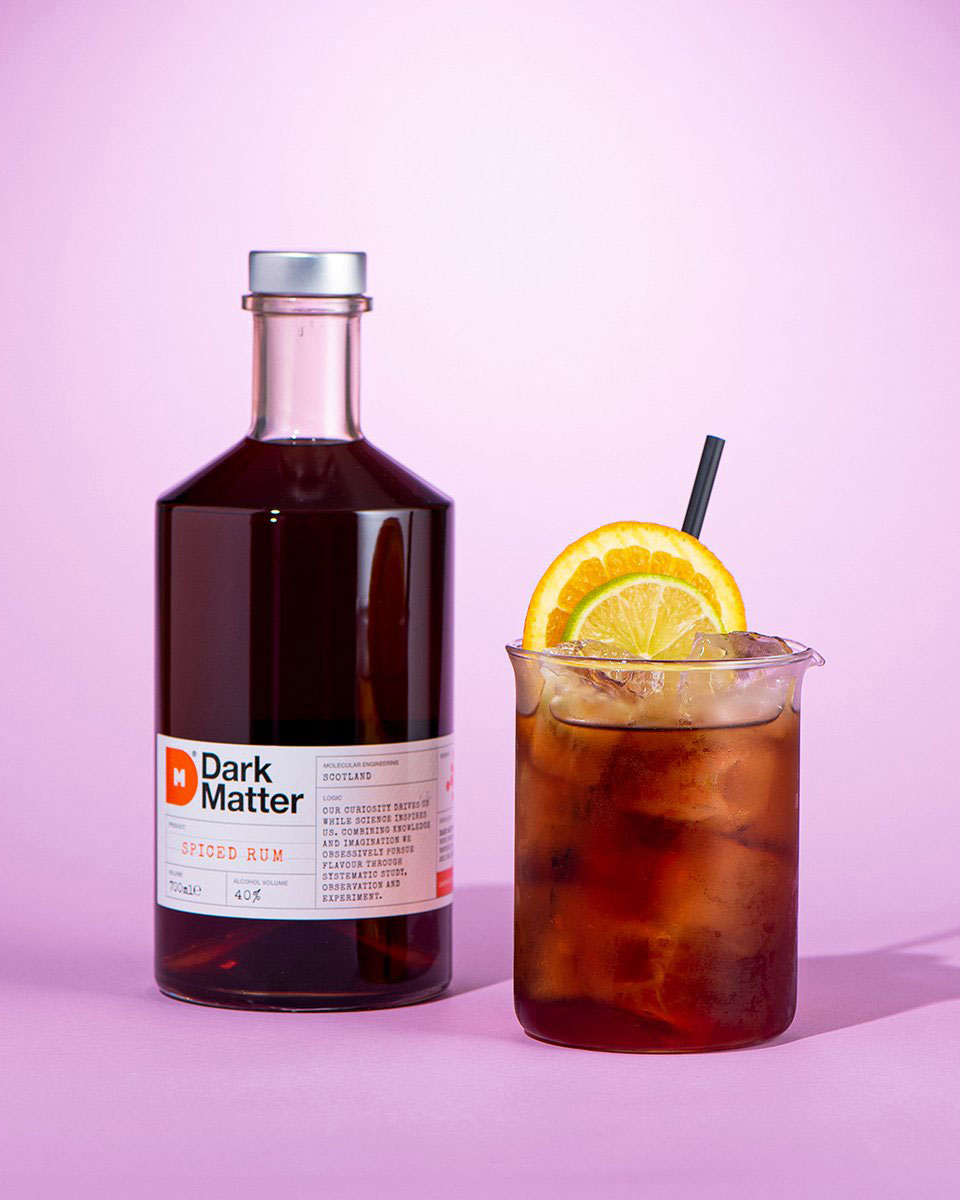 Made in Aberdeenshire in Scotland at what's thought to be the country's first-ever rum distillery, this spiced rum is something pretty special. Don't expect the sweetness of Sailor Jerry's—it's a complex, refined mix of pepper, ginger, cloves, and nutmeg that the Dark Matter distillers describe as "the taste equivalent of warping into a liquid black hole, but without every atom in your body being crushed to an infinitely small point." Shop here.
Prosecco Pong
You know the drill. Same deal as the iconic American college game, beer pong, only this version is a lil' fancier because—well, Prosecco. If your special Prosseco loving person doesn't mind spilling and splashing their fave drink a bit, this is the gift for them. Shop here.
Need more Christmas gifting ideas? Head over here.
Design credit: Kate Mason
Editor's note: Urban List editors independently select and write about stuff we love and think you'll like too. Urban List has affiliate partnerships, so we get revenue from your purchase.