Weddings are always a good idea. From the speeches, the blanket obligation to dress to the nines, and free flowing bubbles, there's no doubting that such a celebration is really a life highlight.
Having all your friends and family (or not) in one space can feel like one hell of a commitment not to mention you'll need to make considerations for a reception area, dance floor, potentially a photo booth, a live band and an outdoor area so the bride and groom can have a moment of peace from the relos.
So whether you're planning your own D-day or just looking for some inspo, we've found the best wedding venues in Hobart.
The Best Outdoor Wedding Venues In Hobart
Barilla Bay Oysters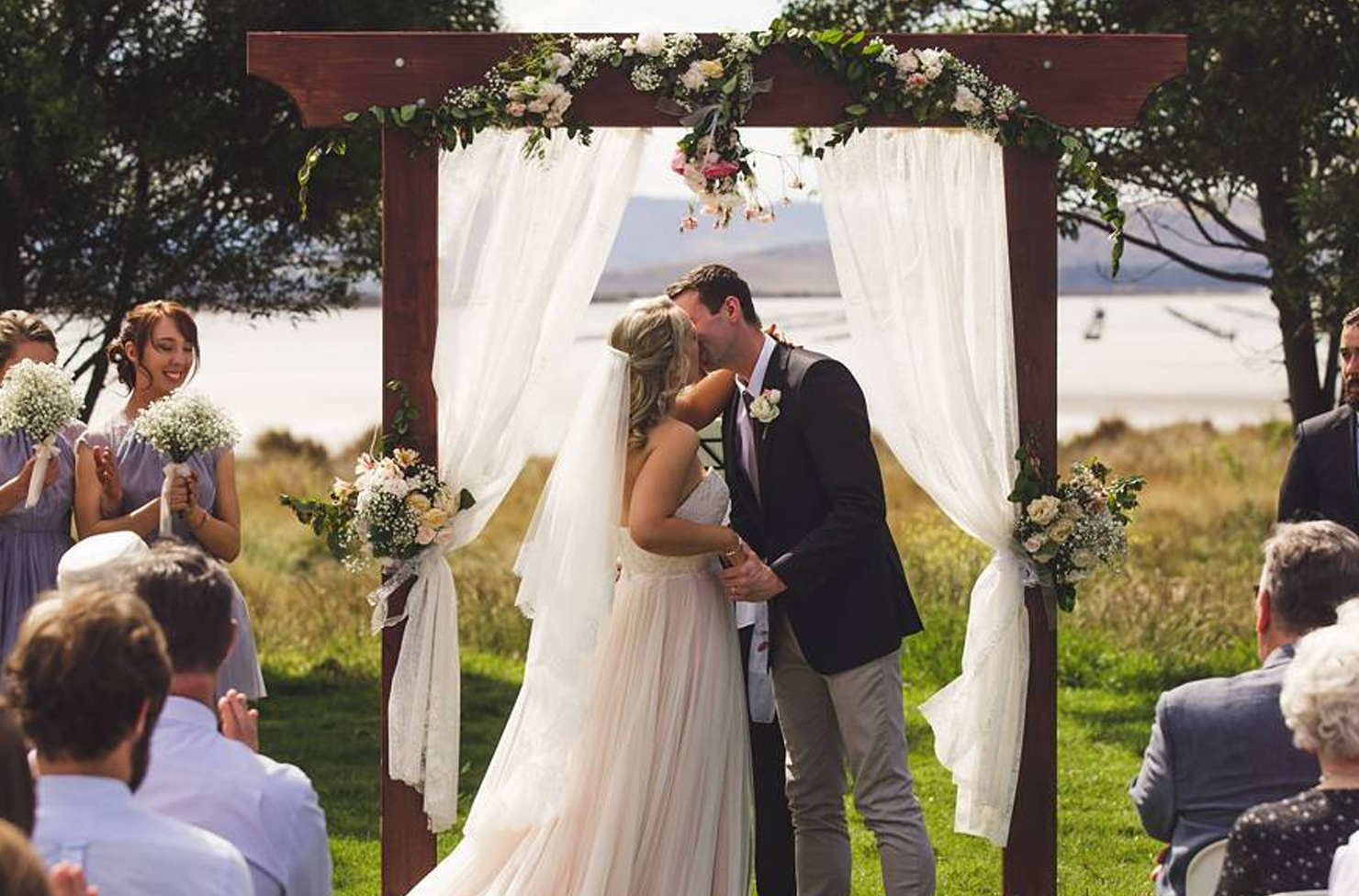 There's something magic about a wedding out in nature, especially when it offers as gorgeous a backdrop as Barilla Bay Oysters. Sitting pretty just out of Hobart, this serene peaceful oceanfront setting offers a range of packages to please even the fussiest of bridal parties, and can hold upto 250 people meaning that you can skip the drama of trying to cut down that dreaded guest list.
Sandridge Estate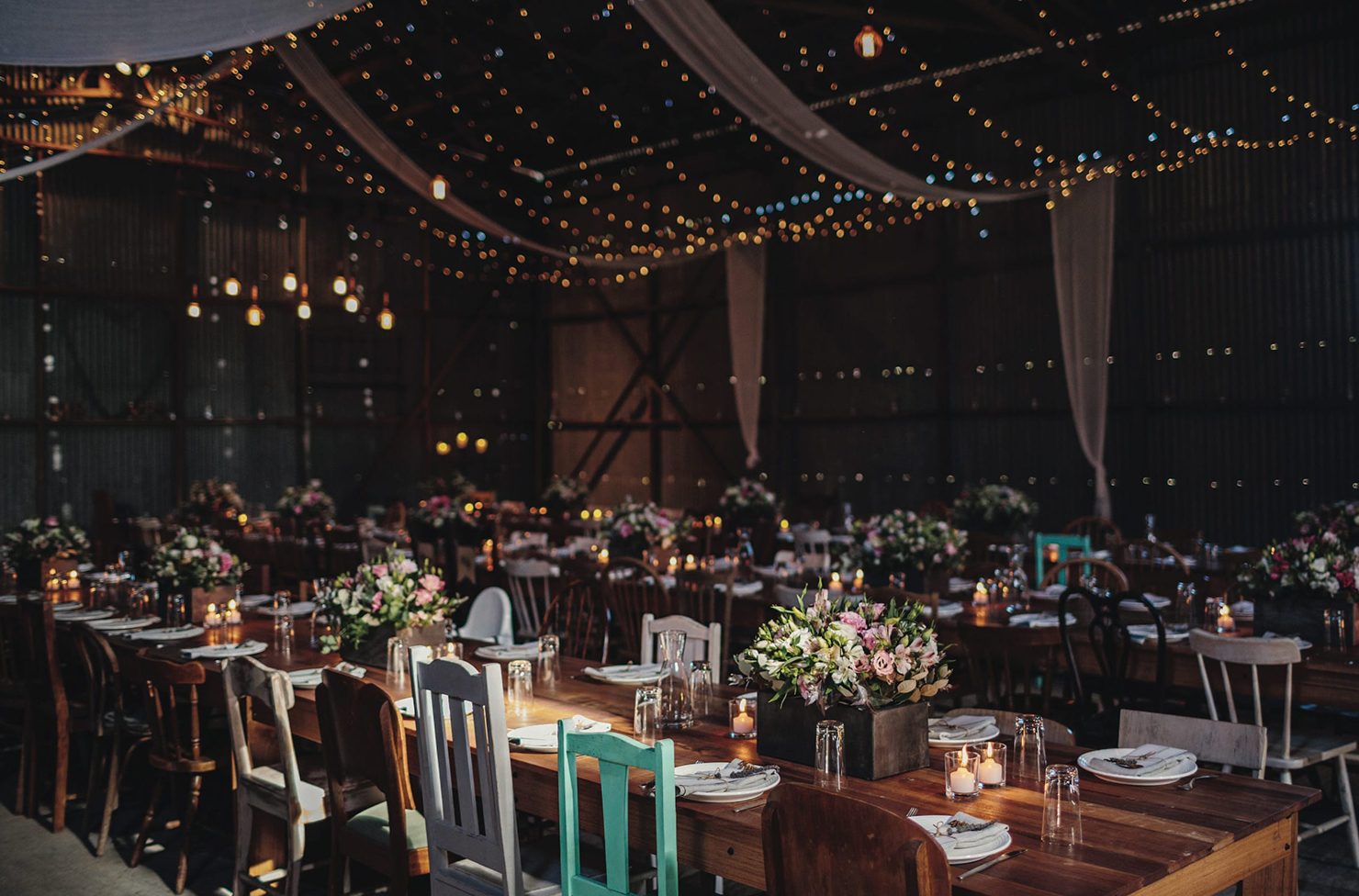 People don't often associate the words 'wedding' and 'glamping', but as you drive the rocky kilometer down the rainforest-lined track towards Sandridge Estate, you know you're in for something incredibly unique with 500 kilometers of family-owned bushland ahead. Perfect for boho outdoorsy lovers, we can't think of anything more magical than your big day set out amongst the uninterrupted twinkling stars - and when it's eventually time for bed (whatever early hour of the morning that may be), your guests can toddle off to their private glamping chalets fully equipped with all the necessities they could ever need. No expensive Uber rides home required.
The Best Cheap Wedding Venues In Hobart
Hobart Town Hall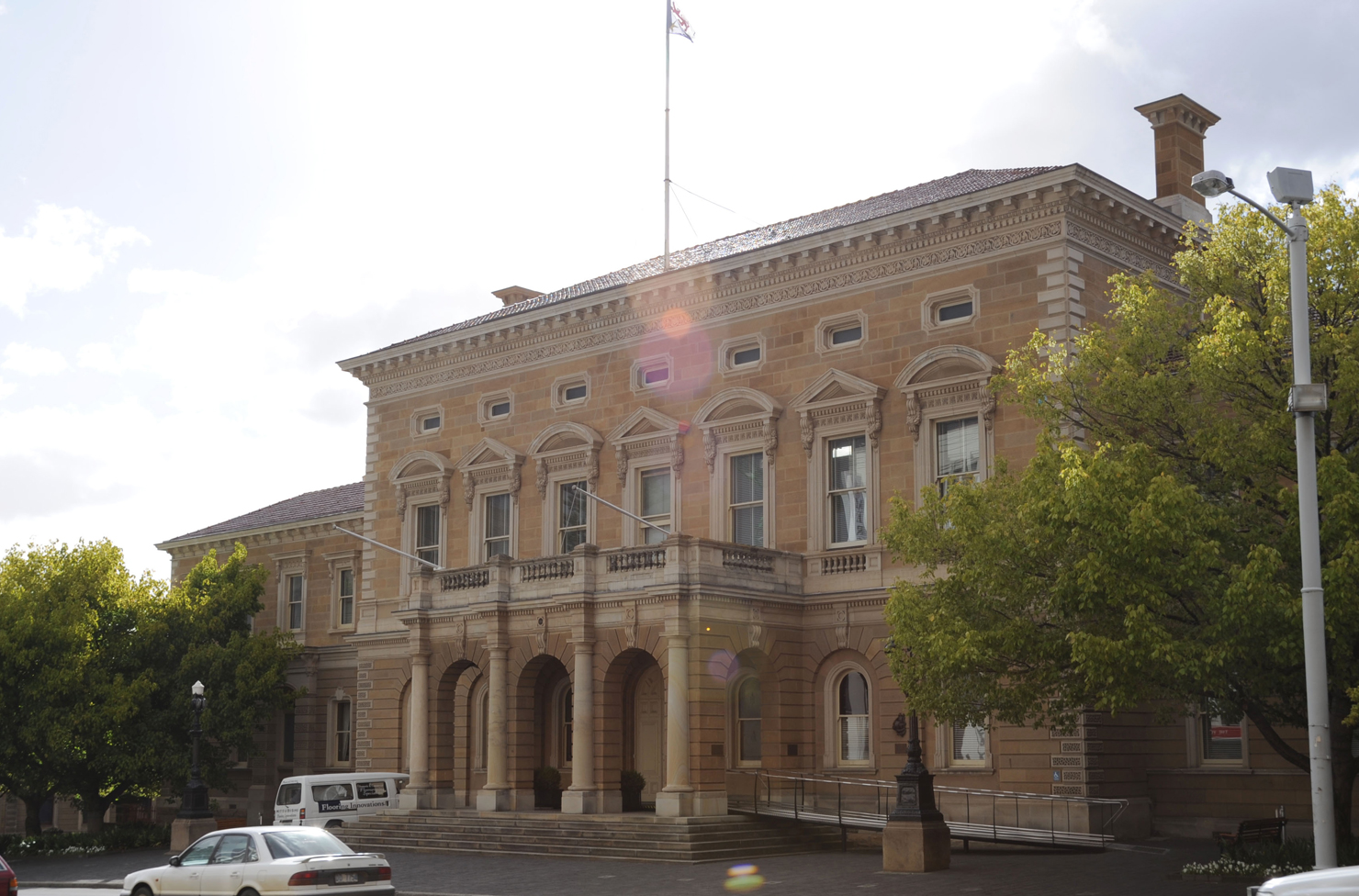 There's something extremely enchanting about the grandeur and history of Hobart Town Hall. Whether it's the wonder of the endless events, festivities and celebrations that have been held throughout the heritage halls since the 1860s, or just simply the understated elegance of the classic architecture, we love the simplicity of this beautiful space and the intimate atmosphere it creates for its visitors.
Rustic Haven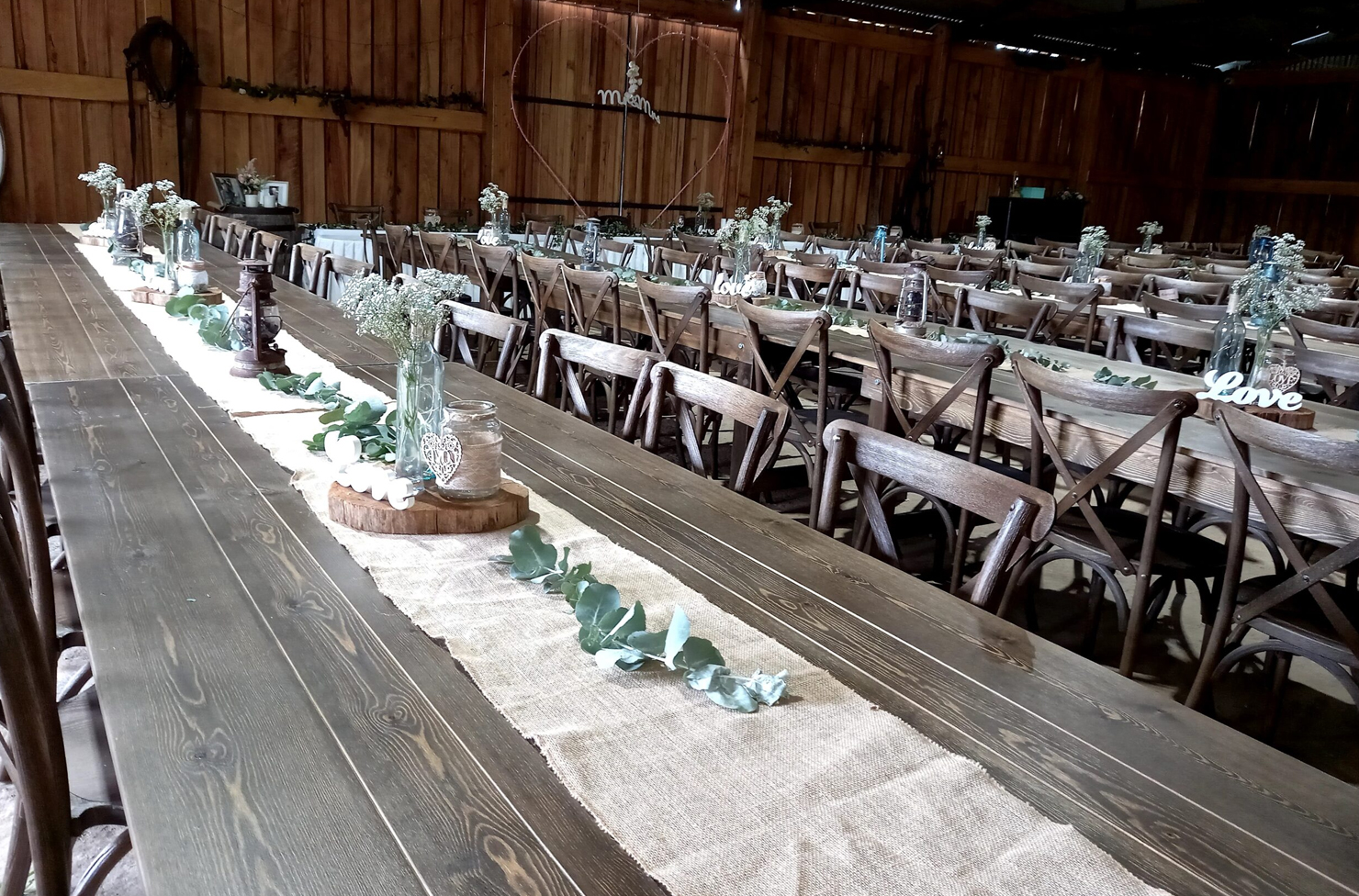 For those brides and grooms who love a little piece of country living, Rustic Haven is a secluded dream tucked alongside the sprawling Detention River. As the name states, this fabulous spot serves up a charming, laid back vibe where you can wander through the lavender fields overlooking the water, before getting the party started in their old-school wooden barn space as the reception heats up. This blank canvas means you can get your DIY on, and design the perfect day you always envisioned.
Henry Jones Art Hotel
The Henry Jones Art Hotel is the most glorious amalgamation of all things art, culture and history, set in one of Tassie's most significant industrial heritage sites right in the heart of Hobart. From the exposed brick, to the stunning curation of local artworks and range of cosy reception spaces, there are so many reasons to love this venue. The best part? When those feet are tired from dancing the night away, you're only an elevator ride away from your luxe Bridal Suite awaiting you.
Hobart Function And Conference Center
With six unique function spaces, expansive panoramic seascapes and world class chefs at your beck and call, there are so many reasons to adore the Hobart Function and Conference Center. Thanks to its sleek clean lines, and white wash walls, you can put your artistic touches into the flowers and furniture to customise the day you've dreamt of for so long, and with an expert team who have mastered events for many years, all your stresses will melt away while you leave them in charge of ensuring your event runs like clockwork.
The Best Reception Venues
Saffire Freycinet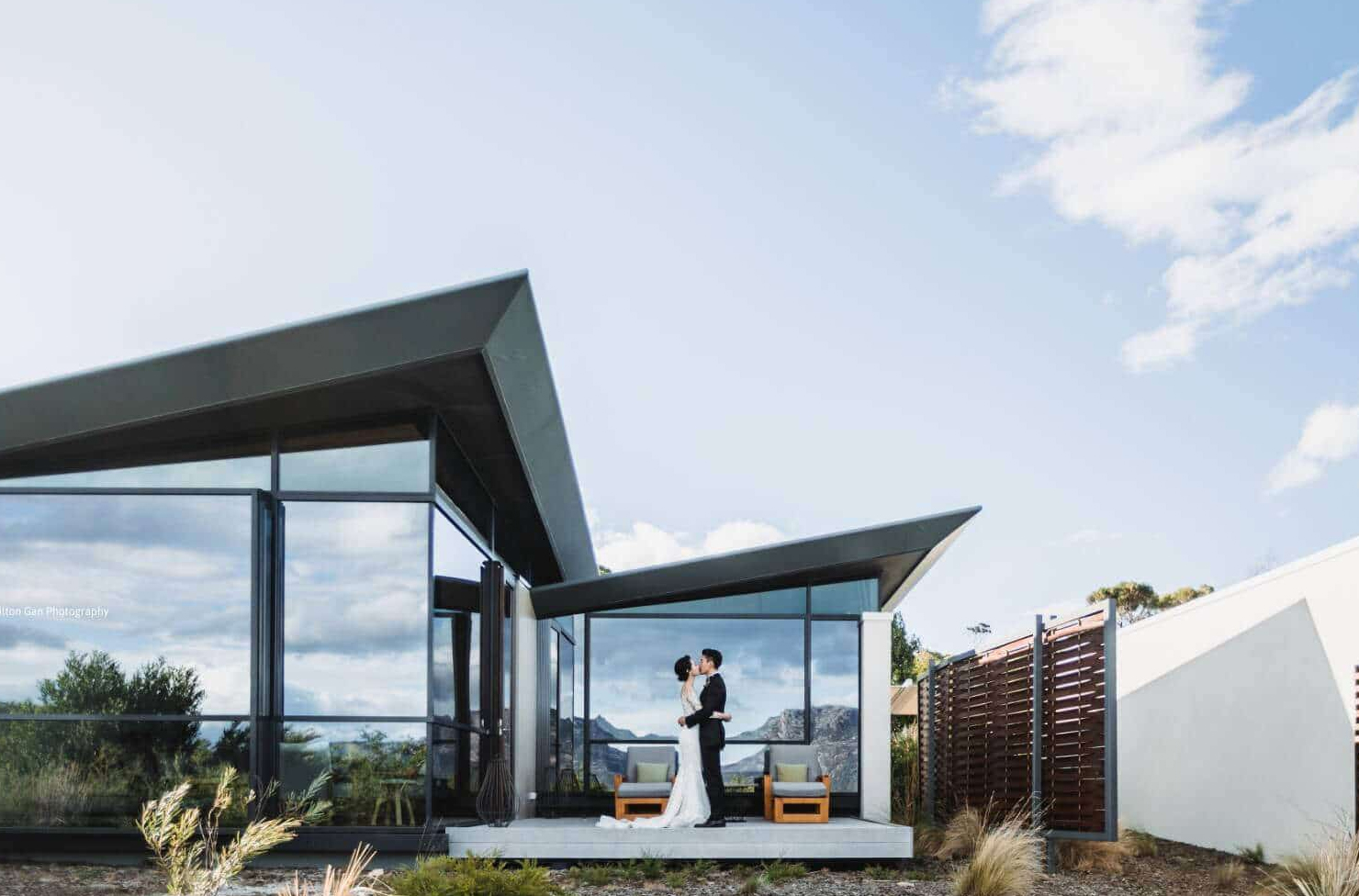 If you're looking for a truly breathtaking venue for your nuptials that oozes opulence, then it doesn't get much more majestic than Saffire Freycinet. With unparalleled sweeping views across the glimmering Great Oyster Bay, your guests will be willing to take the two hour drive just to witness the spectacular backdrop as well as the world-class culinary mastership of their kitchen team who carefully curate the menu to suit your event along with a perfectly tailored wine list to match.
Glen Albyn Estate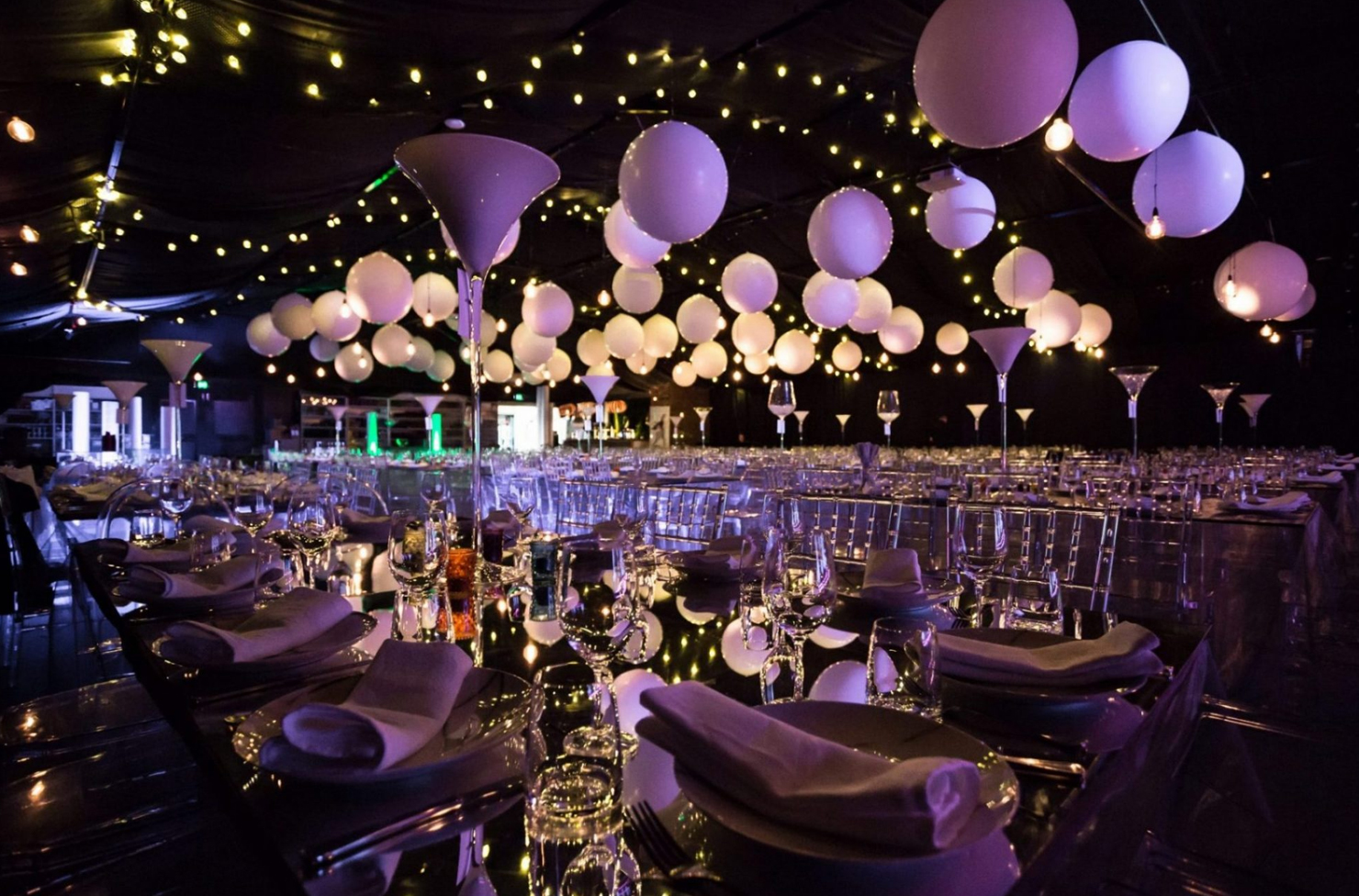 Set on 16 stunning acres of lush greenery with sparkling river lies Glen Albyn Estate, the perfect spot for those couples looking for whimsical coastal vibes who love to be surrounded by nature. Their team is renowned for their key eye for detail and careful curation of each detail promising plenty of flexibility and creativity to make the day exactly 'you', perfect for those keen to show off their own personal touches and build the styling from the ground up.
Ratho Farm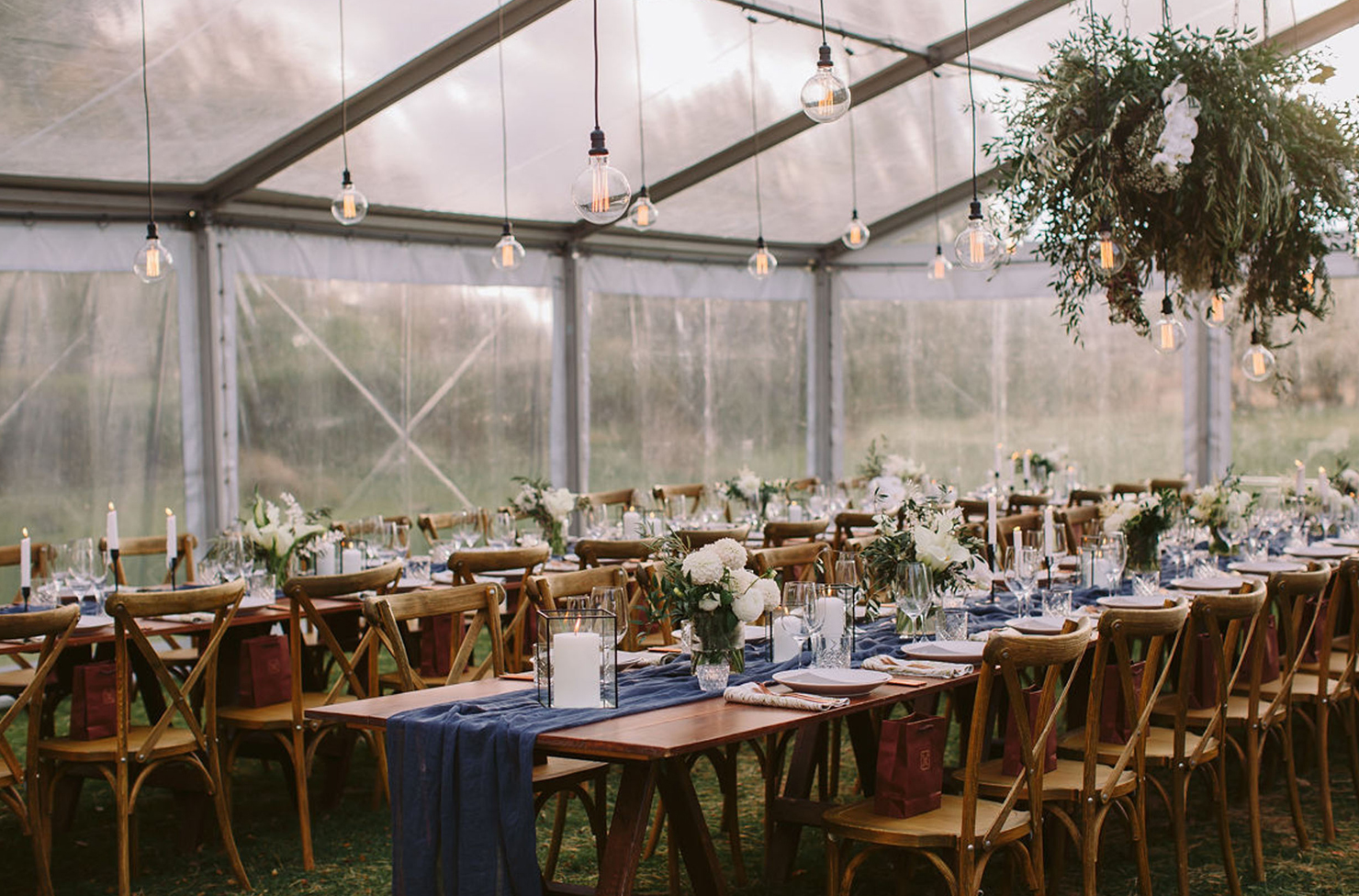 As one of the country's oldest historical venues (dating back to the 1800s!), Ratho Farm oozes character and charm for those couples looking for a venue with plenty of heart and homely soul contrasting many of the more modernised sleek spots around at the moment. You'll be spoilt for ceremony location choices - under their sweeping giant Oak Tree, beside the Clyde River or to the delightful backdrop of the adorable sandstone Convict Cottages. Whichever spot you choose, your loved ones will feel right at home in this quaint little corner of the world.
Princess Wharf 1
Home to some of Hobart's biggest festivals and events, this iconic space enables enormous versatility catering not only for the largest of affairs holding upto 1200 people, but can be broken up into more intimate spaces for those looking for something more small and personal all set against the crystal clear waters of the esplanade, We love that the gang at Princess Wharf 1 is fully decked out with plenty of decadent furniture options to save time sourcing yet another vendor, and has an incredibly efficient installation and management team ready to get their hands dirty to set up your perfect fit out for the day ahead.
Josef Chromy Wines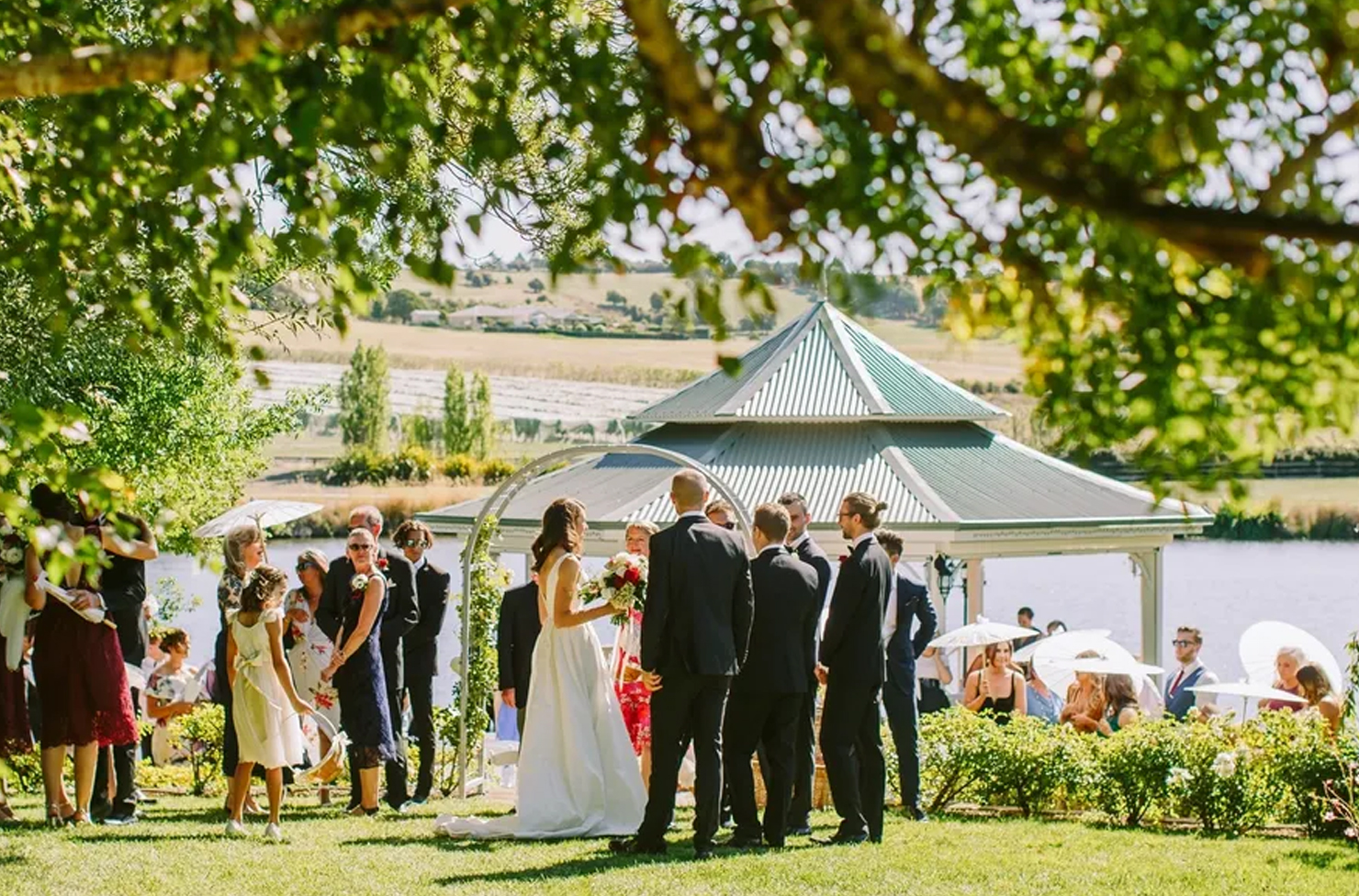 For those wine aficionados, we can't think of any place better to say your 'I dos' than amongst the lush rolling vines of Josef Chromy Wines. You may have seen pictures of their rustic white-wash gazebo overlooking the shimmering lake ahead, making the ultimate dreamy charming location for your ceremony. This vineyard and restaurant is incredibly intimate, warm and inviting, ideal for those who are looking for a venue that offers plenty of charm and understated elegance along with the highest quality of local produce that all your guests won't ever forget.
The Best Small Wedding Venues In Hobart
The Agrarian Kitchen
Just a short 35 minute drive from Hobart nestled in the Derwent Valley lies foodie lovers paradise, The Agrarian Kitchen—a charming rustic piece of paradise that feels extremely warm and cosy to its guests with its pastel hues on the character facades and the expansive vegetable and herb gardens to meander through. This two-hatted kitchen highlights local seasonal produce with an expansive ever-evolving menu, and a couple of gorgeous light flooded event spaces ideal for your reception party.
Plan ahead and check out Australia's best honeymoon destinations.
Image credit: Sandridge Estate
Editor's note: Urban List editors independently select and write about stuff we love and think you'll like too. Urban List has affiliate partnerships, so we get revenue from your purchase.