With its world-class arts, food and wine scene, Hobart is the beating cultural heart of Tasmania. So, if you're looking for somewhere to fuel up before a big day or unwind after a day of exploring, here are 14 great restaurants and cafes you need to visit when you touch down in Hobart. Just remember to book ahead to avoid the heartbreak of missing out and to always check the restaurants' websites for updates.
Ti Ama
Battery Point
Every city needs an ode to greasy pizzas and cocktails. Melbourne has Heartbreaker's and Sydney had (tear) Frankie's Pizza. Ti Ama is Hobart's equivalent, a takeaway pizza joint full of beans, life and a slate of delicious goodies to match. Here, the pizza over has been decorated to resemble a glorified, gigantic disco ball, pizza boxes are hot pink and there's a $49 per person all-you-can-eat pizza menu which reins supreme. To add, you'll also find a stellar antipasti menu will favourites like fresh mozzarella and wood-fired peppers, plus freshly housemade pasta too.
The team here also crank a holy tiramisu as well which is well-worth your time. If the sweet tooth still kicks, we're going to need you to chow down on the Budino-baked custard—tastes as good as it sounds.
Franklin Wharf Restaurant
Murray Street Pier
Franklin Wharf Restaurant is one of the newer establishments in the harbout and sits about a three minute walk from Salamanca Markets. Part of the Pub Banc hospo group (who are also the godfather's of places like Post Street Social and Cargo), this newbie has opened up in a space which previously sat empty for five years (before this, it was home to Blue Skies Cafe). The all-day dining venue has a mix of spaces, most notably the dedicated 'oyster bar'. On top of this, you'll also find a menu stripped with big bowls of pastas, Porterhouse steaks and crayfish rolls.
Dier Makr
Collins Street
Heading into Dier Makr you'll find 'Gram-worthy dishes aplenty. And as we've come to expect in Tasmania, the menu features dishes made only from locally sourced ingredients. Don't miss visiting the wine room to pick your tipple (the wine options are practically endless), or even grab one of their delicious cocktails.
Fico
Macquarie Street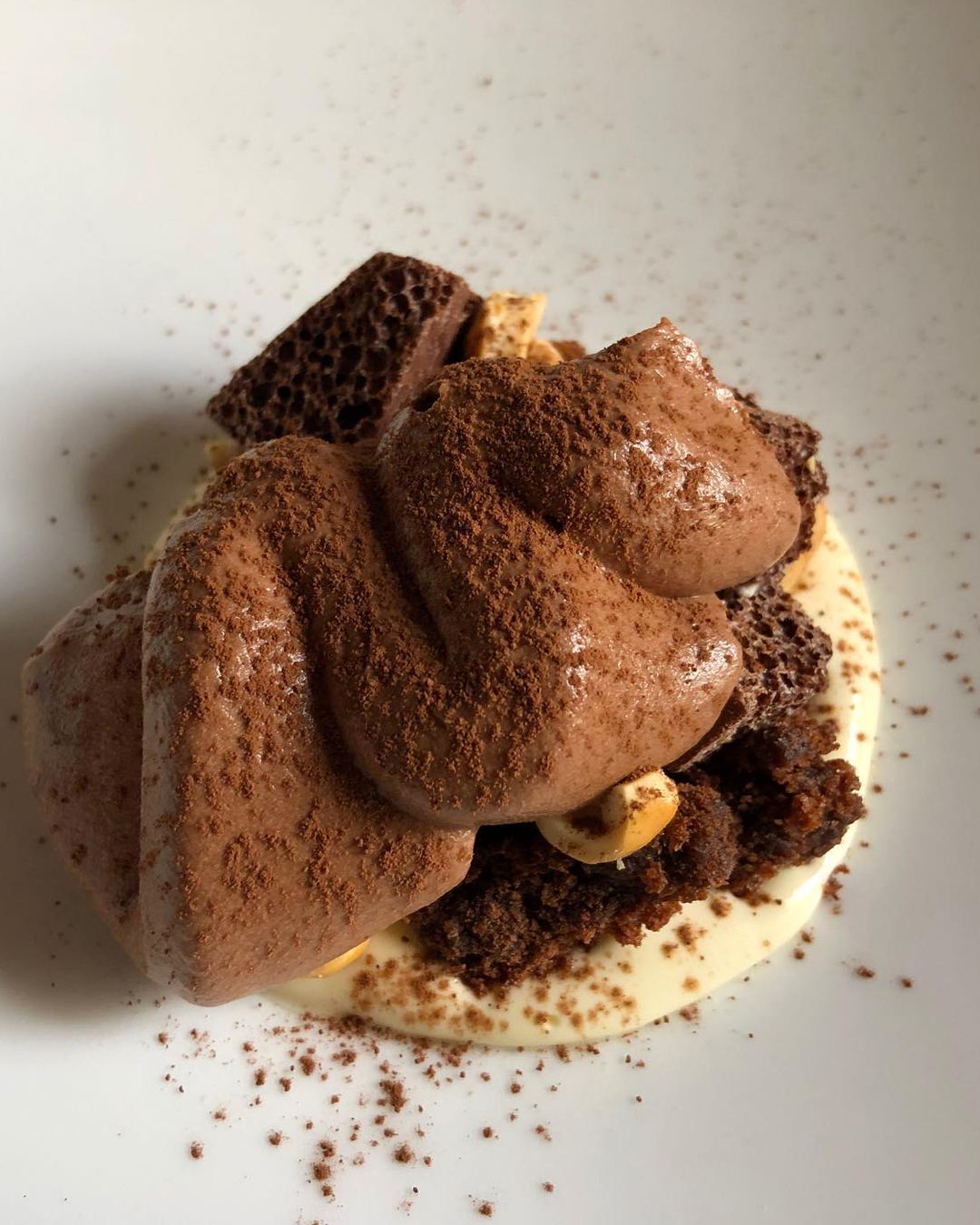 Fico is your destination if you've got Italian on your mind. What you'll find at Fico are classic Italian dishes you'd totally expect but with a bit of a Japanese influence on some of the dishes, which will keep you on your toes.
The Lounge By Frogmore Creek
Hunter Street
Located on Hobart's waterfront, The Lounge by Frogmore Creek boasts sweeping views just begging to be uploaded to the 'Gram. Brought to you by the talented team behind Frogmore Creek Wines, you know you're in for an absolute treat. Aside from the wines, the menu is just as spectacular and lends itself to a true Tasmania taste showcasing the best local produce.
Kosaten Hobart
Castray Esplanade
At Kosaten you'll find traditional Japanese favourites with a dash of modern creativity thrown in for good measure. You come to Kosaten for the sushi but the dish that really caught our attention? The tempura oyster. Yep, you've never tried anything like this before and in our opinion, this dish is well worth the flight to Tassie. But that's not all, in true Japanese style you'll be ordering from an iPad and your food will arrive on your own bullet train.
Landscape Restaurant & Grill
Hunter Street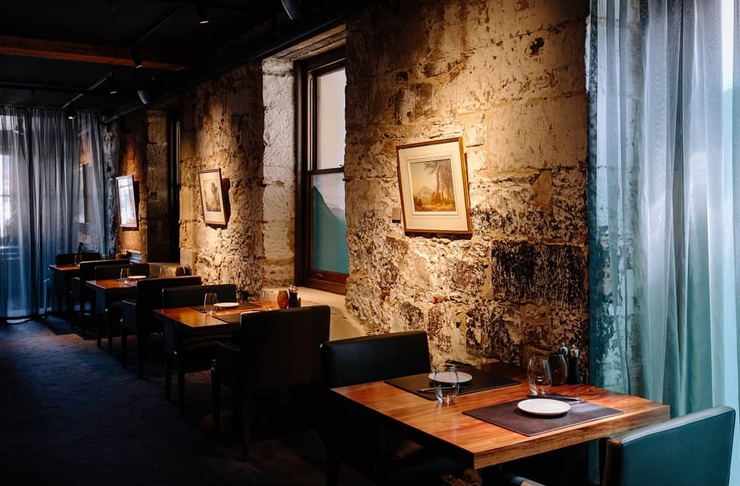 You'll find Landscape attached to The Henry Jones Art Hotel on Hunter Street. Inspired by, and featuring many artworks by the English painter John Glover, Landscape dishes up magnificent ingredients like aged local wagyu, Tasmanian lamb, or freshly-caught seafood with all being expertly cooked over coals on their Asado grill.
Ginger Brown
Macquarie Street
This popular and bustling cafe in South Hobart is an absolute must for anyone chasing a hearty breakfast to fuel up for the day ahead. With everything from loaded croissants to house crumpets on the menu, Ginger Brown is sure to satisfy even the pickiest of eaters.
The Agrarian Kitchen Eatery & Store
New Norfolk
In the old town of New Norfolk found just 35 minutes out of Hobart, The Agrarian Kitchen Eatery serves refined seasonal dishes in a serene dining room—inside a former mental asylum. Book ahead for weekend lunches or buy their takeaway picnics to enjoy while soaking up the sun on the front lawn. The clever team also runs a celebrated cooking school and farm that is certainly worth checking out while you're there.
ALØFT
Brooke Street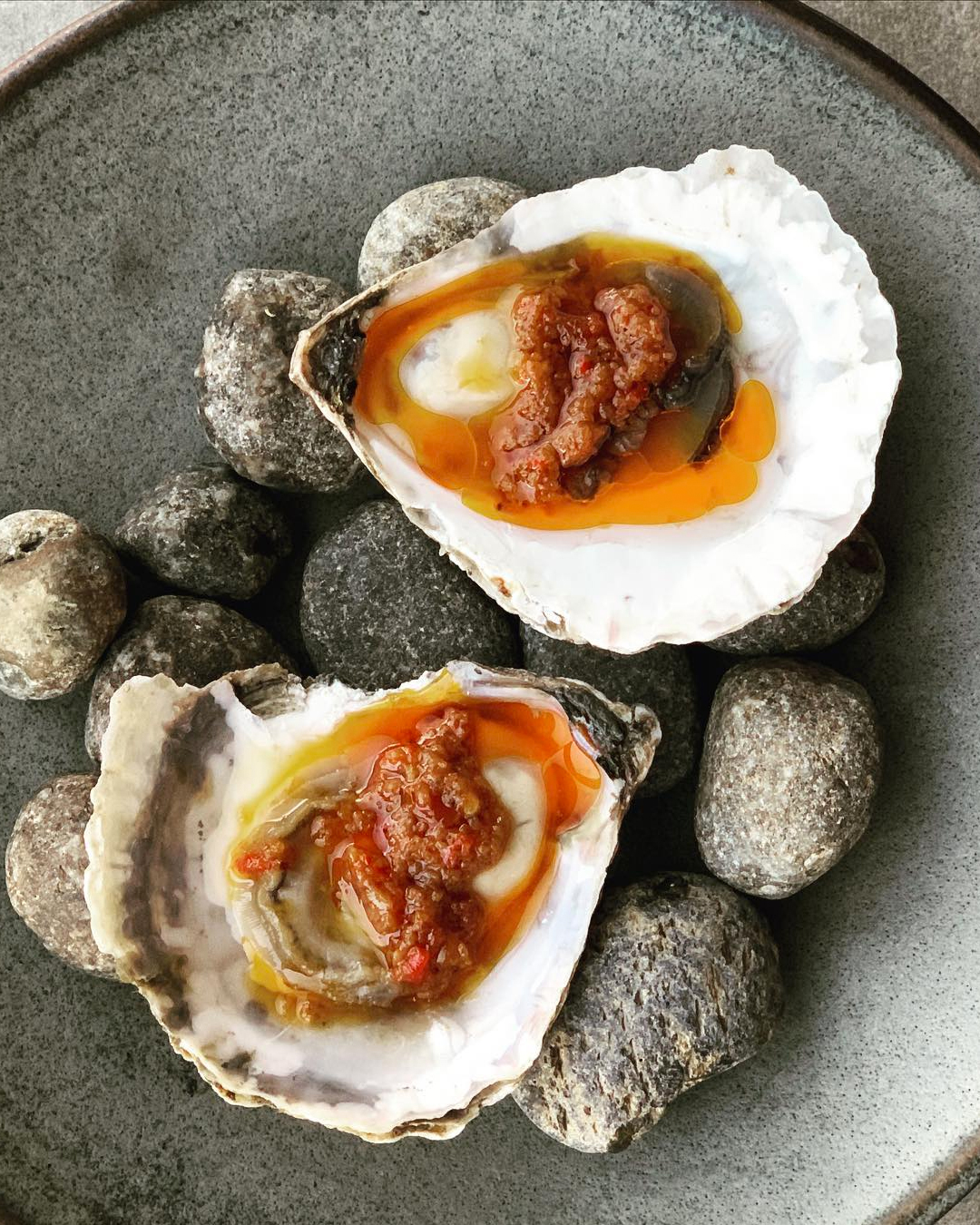 ALØFT can be found above Brooke Street pier and boasts epic views of Hobart's gorgeous harbour. ALØFT's menu changes with the seasons and celebrates the raw nature of Tasmania, so you'll find the finest local produce on show here. From the fine food to the ambience and views, ALØFT is an experience to remember.
Urban Greek
Murray Street
Real talk: the 'Gram factor at Urban Greek is top-notch. We're talking industrial vibes, moody lighting, exposed wooden beams and seriously cool artworks featuring Greek mythology. As for the menu, well that's equally as snap-worthy with dishes like charcoal octopus from Pirates Bay, traditional zucchini and vegetable croquettes with ample cheese, and stuffed Tasmanian blue-eye trevalla.
Templo
Patrick Street
Set in the back streets, Templo has room for only 20 diners at one time, so best to book if you're looking to pop in. The charm of Templo is its communal dining table where you'll sit with people you've never met to enjoy a delicious meal. The menu features 8-10 dishes daily with ingredients sourced within a 50km radius of the restaurant. Expect Italian and other European inspired dishes.
Local Pizzatas
Maroni Road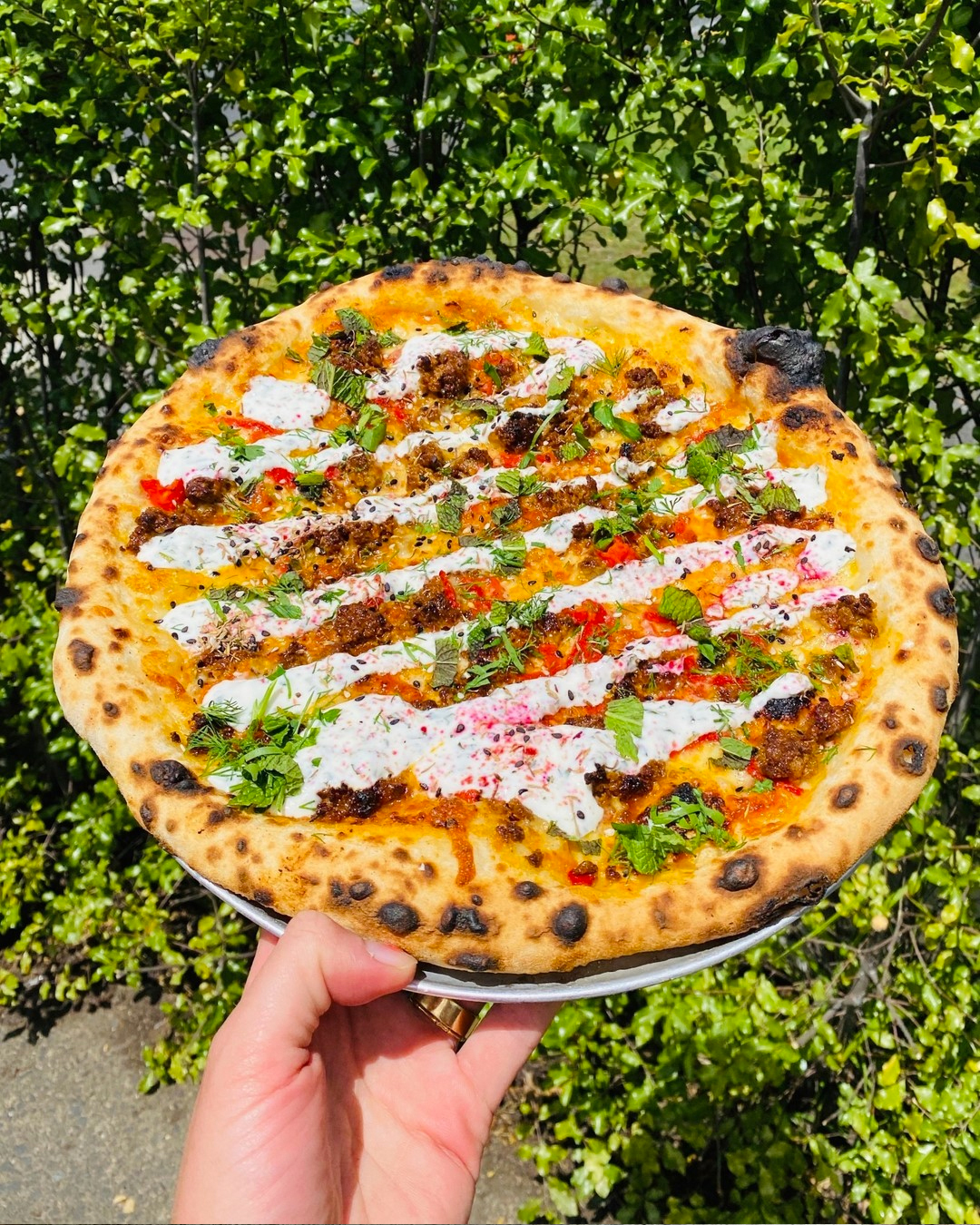 Clearly good food and culinary skills run in the family because Local Pizzatas is owned by Bella, the daughter of well-known winemaker Stefano Lubiana so you know you're in for a real treat. The vibe here, on the northern fringe of Hobart near Mona, is relaxed and seriously cool. As for the pizzas themselves, they're crafted with 100% GMO-free Tasmanian flour to give that signature flavoursome chew.
Born In Brunswick
Elizabeth Street
Found in North Hobart, Born In Brunswick is about as close to a Melbourne cafe that you'll find in Hobart. Great coffee and amazing food all set against an exceedingly stylish backdrop make this spot a must-visit destination when in Hobart. Oh, and you won't want to miss their brunch cocktails.
Peacock And Jones
Hunter Street
You'll find Peacock And Jones as part of The Henry Jones Art Hotel right at Hobart's waterfront and CBD area. Here, local ingredients reign supreme to help showcase the best of Tassie's produce. There's Stanley octopus (with cafe de Paris butter and feta), Scottsdale pork jowl, Lyndall farm lamb and Cape Grim sirloin served with smoked leek and ox tongue. We also highly suggest you try the liquorice ice-cream—it's brilliant.
Billy's Burgers
Elizabeth Street
Get set to carb load and make all your burger dreams come true at Billy's Burgers. At Billy's, you'll find every burger combo under the sun, from a classic beef burger to cheesy mushroom and sticky pulled pork. Then it's time for fries and a sundae (this is a burger joint after all) and wash it all down with a boozy drink. Is there anything Billy's doesn't have?
You know where to eat, now you need somewhere to stay. Here are Hobart's best hotels.
Image credit: Born In Brunswick, Fico, Landscape Restaurant & Grill, ALØFT, Local Pizzata