Hobart is a teeny city with a huge heart tucked into the Southernmost part of our wonderful country packing a serious punch in its culinary, arts and culture scene. From breathtaking views to bustling festivals, Tassie's capital city is perfect for a cheeky long weekend or to kick off a road trip around the state. We've compiled of our favourite things to pop on your bucket list and help you get planning.
Read on for the best things to do when you next visit Hobart.
Forage The Salamanca Markets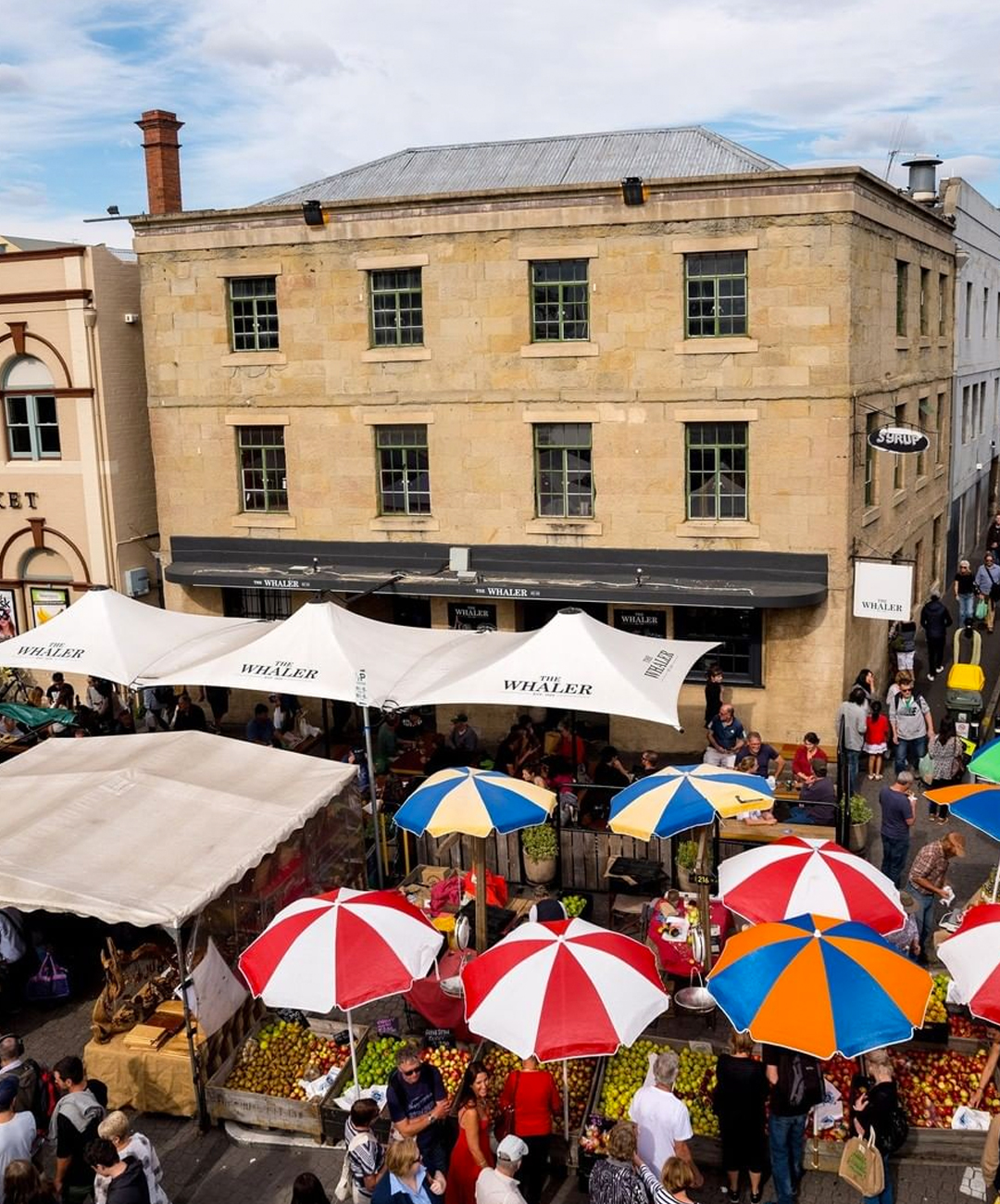 As one of the best things to do in Hobart without a car, there's no better place to start off your weekend than at the glorious colourful Salamanca Markets (near Battery Point) every Saturday between 8.30am and 3pm rain, hail or shine. With over 200 vendors, you'll be spoilt for choice with an endless array of fresh fruit, veggies, the highest quality meats, pastries, homemade meals and everything in between as well as some incredibly talented local makers showcasing their creations perfect for gifts to take home. If you're a true market die hard.
While You're At It, Check Out Farm Gate Markets
We also recommend checking out the bustling Bathurst Street Farm Gate Markets with their constantly changing array of vendors all focused on delivering you the freshest local produce from the top from the top farmers across the state.
Soak Up The Sunshine On Bruny Island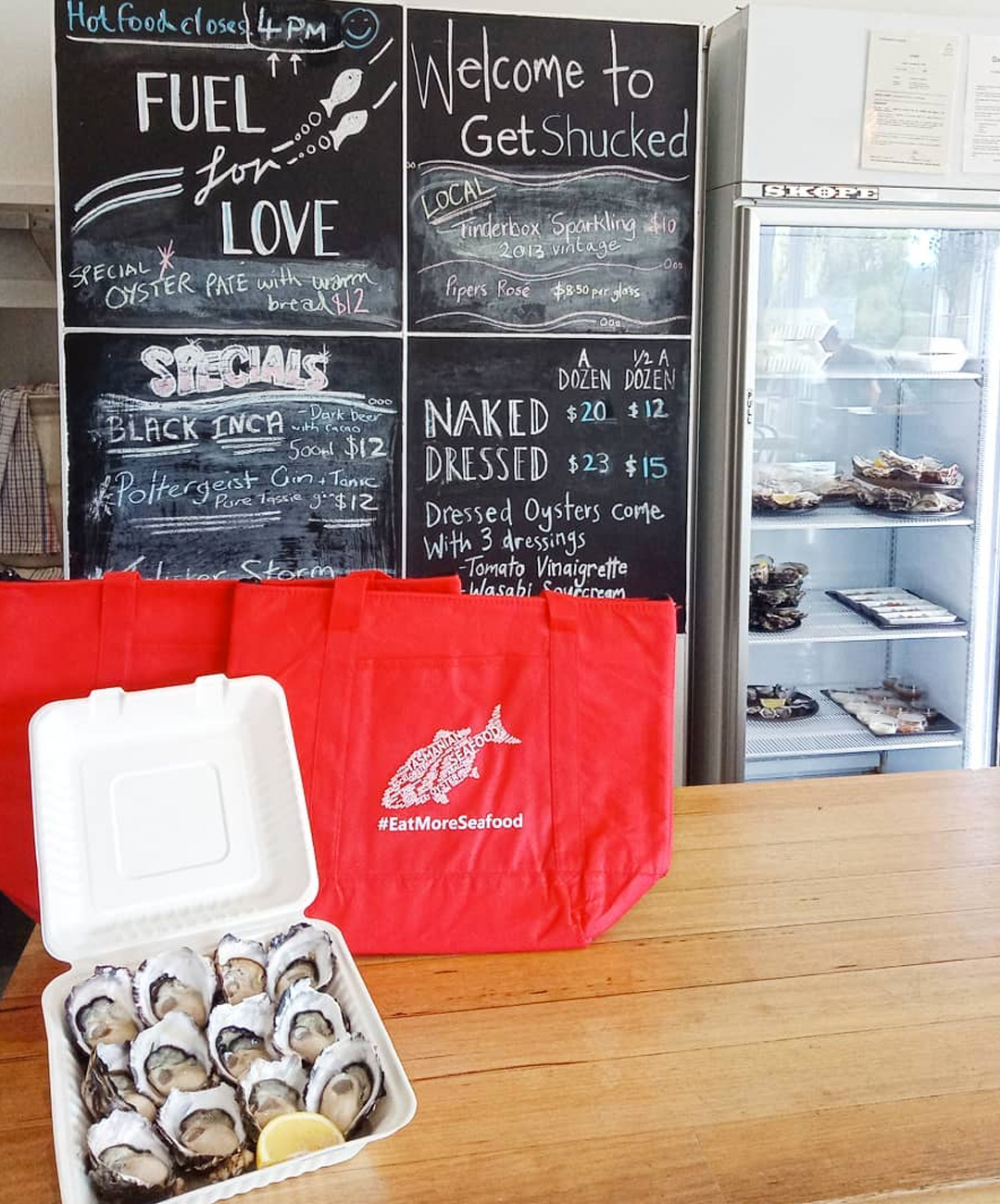 Bruny Island is a small but mighty Island only 20kms off the shores of Hobart known for its perfectly preserved natural bushlands, spectacularly pristine secret bays and inlets, and incredible wildlife.
With 50kms to explore from top to bottom, avid hikers can conquer the 12km return Cape Queen Elizabeth walk, surfers can catch a wave at Cloudy Bay and those who are just keen for some rest and relaxation should definitely head straight to the azure waters of Adventure Bay to take in the beauty.
You'll also be surprised by the amount of fabulous accommodation and dining options on offer in this otherwise untouched oasis – you can't go past some fresh local oysters at Get Shucked Oyster Bar or a hearty family meal and vino at Hotel Bruny Bistro.
Spend A Day Getting Lost In MONA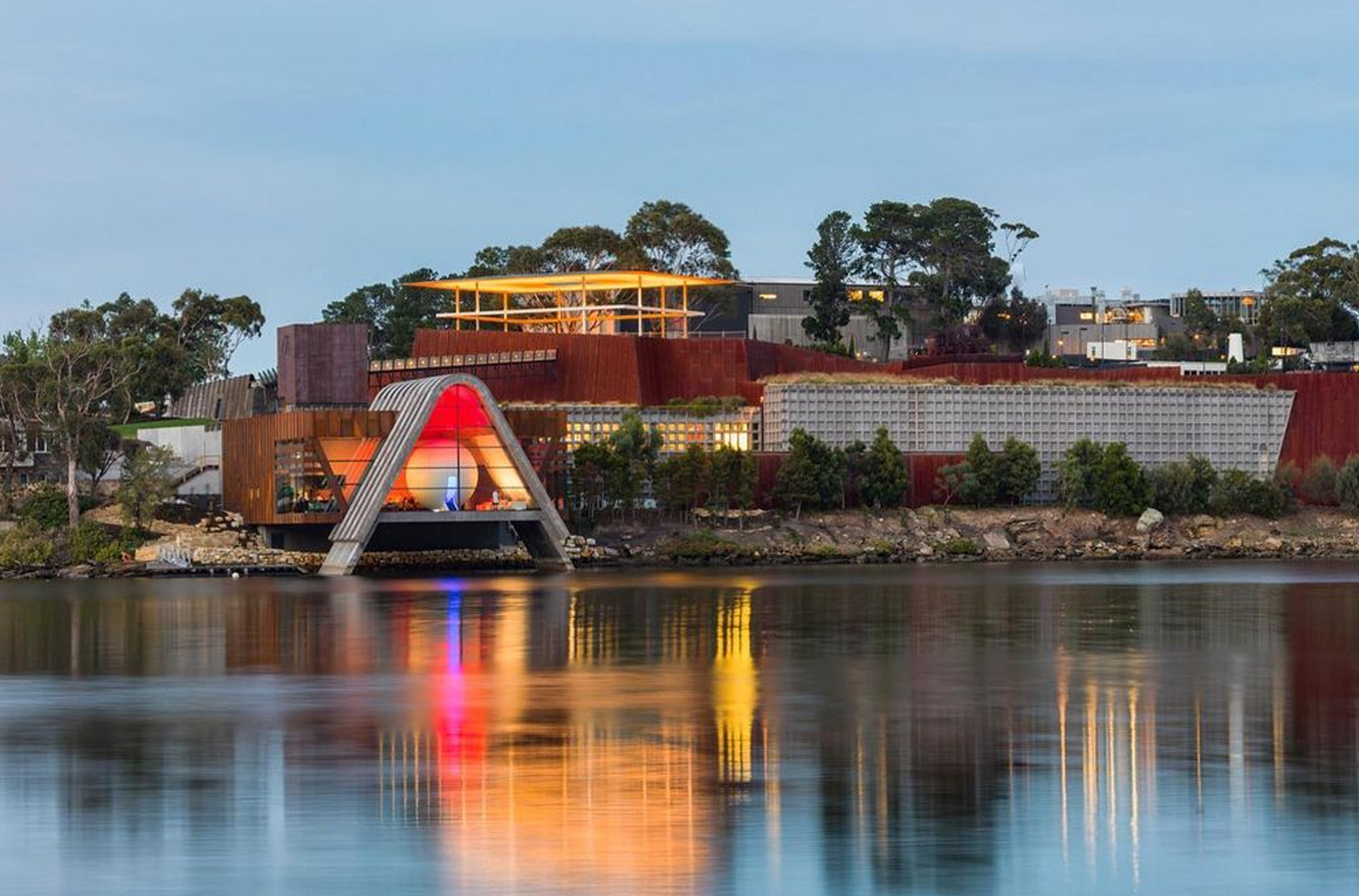 No trip to Hobart would be complete without a trip to this strange, weird and wonderful Art Gallery slash Museum that honours both contemporary and classic works with a big focus on the unique and peculiar with a constantly rotating schedule of exhibitions, music concerts and exciting events.
You'll be entranced by the curation of pieces as well as the stunning architecture of the design. Ensure you make a day of it and book a table at the exquisite fine dining Source Restaurant perched up high above with sweeping views overlooking the Derwent River with a passion for highlighting Tasmania's most brilliant produce.
Cosy Up At Hobart's Best Bars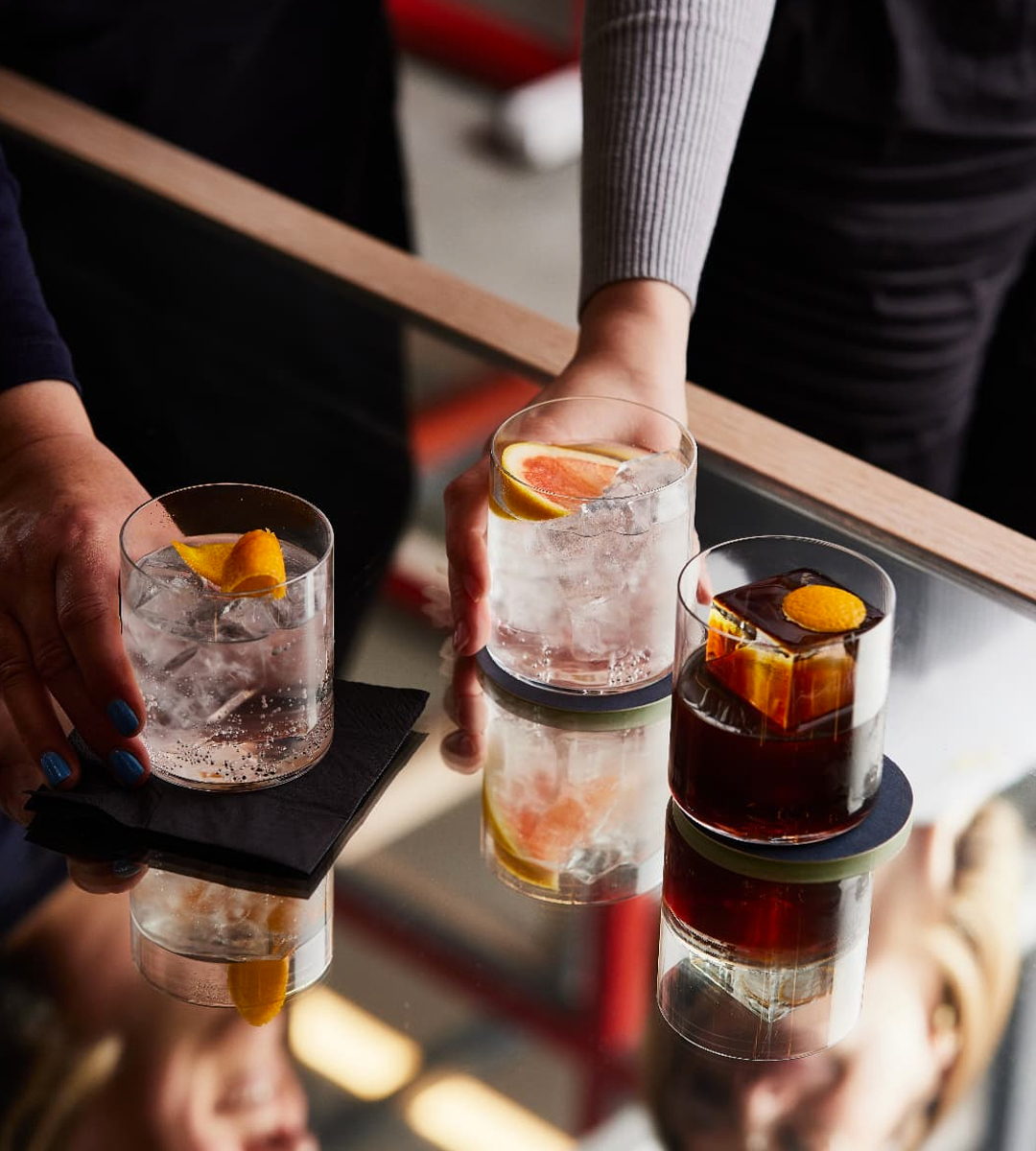 Oh Hobart. You with your colonial-era cottages, old sandstone warehouses and sweeping views of the harbour—you're onto a good thing. We back ourselves hard when we say Hobart is one of the best places to drink in Australia. Why? Because Tasmania has some of the purest water around, making it the perfect place to distill whisky, vodka and gin so naturally, you'll be in good hands when it comes to sipping on some of the world's greatest spirits.
That said, we hear you. You want Hobart's best public houses, snazziest cocktail bars and cosiest speakeasies. Well, you're in luck. Because we've taken it upon ourselves to find you the best of the best, so you can warm your soul with everything from Boags and craft beer to yuzu Margaritas. Sound delicious? Head over here for Hobart's best bars (one of the best things to do in Hoabrt at night, obvi).
Head To Cascade Brewery For Cold One By The Fire
Thanks to the cooler climate and fertile soils, Tasmania boasts some of the country's most fabulous distilleries, breweries and cideries using produce all locally sourced. From tiny cellar doors to hip brand spankin' new large-scale tasting houses, you'll be in for an excellent day winding through some of the city's best, our favourite being Cascade Brewery.
Sip On A Glass At Cape Bernier Vineyard
If you've got a car under your wing, head on out to Cape Bernier Vineyard. All Cape Bernier grapes are hand reared and handpicked at harvest to ensure the best interpretation of the terroir comes through in the highest quality wines which means you'll be sipping until the sunsets.
Warm Up With Spirits And Cheese
Warm your soul with some serious spirits at Hartshorn Distillery and Granvewe Cheeses.
Climb Mount Wellington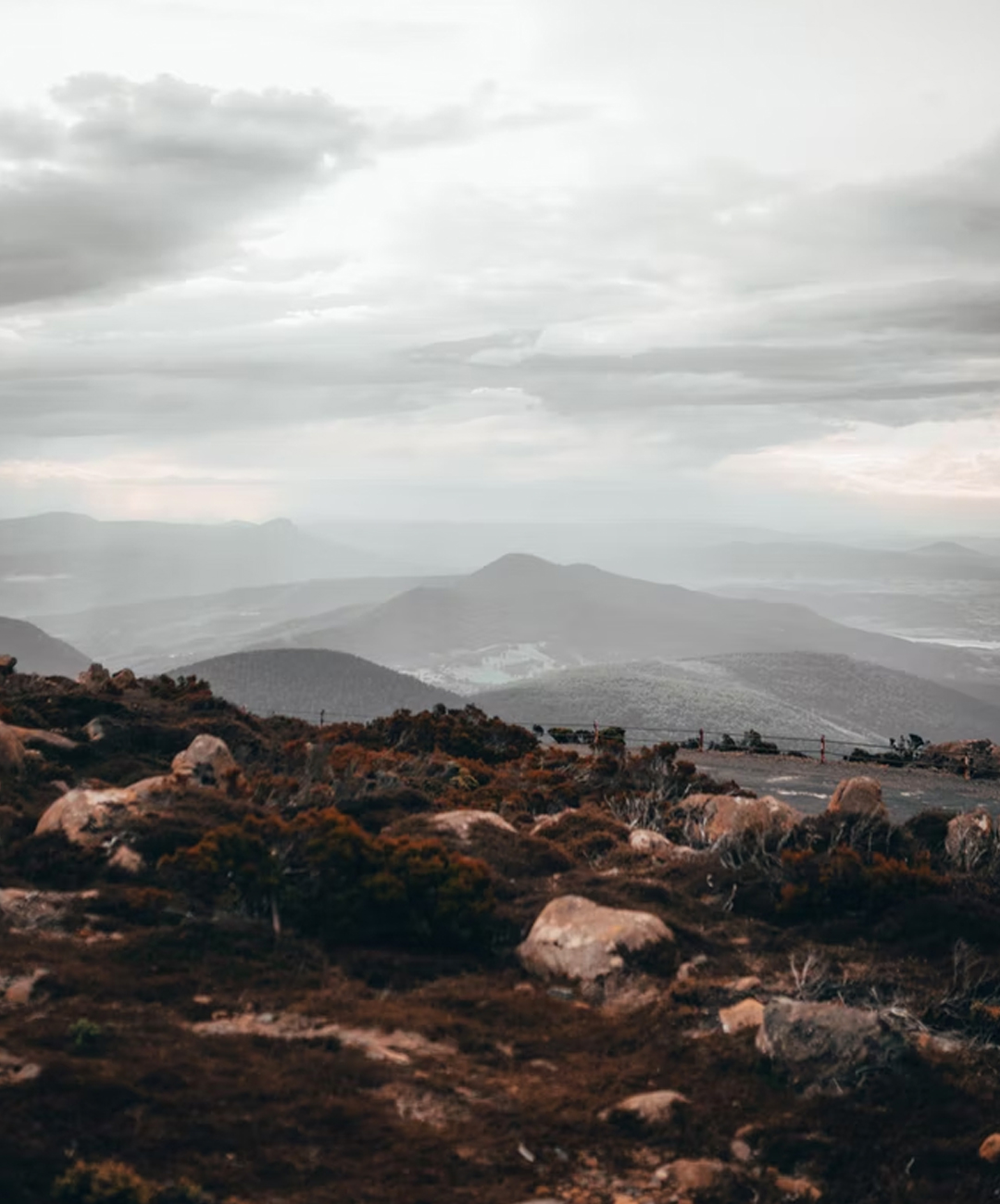 For our adventurers, a trip to Wellington Park Natural Reserve is a fabulous free day out with no entry fee or closing hours meaning you can head up 1,250+ meters to watch the sunrise or sunset looking over the breathtaking scenery of Hobart below.
If visiting in the warmer months, you'll be in awe of the distinctive native flora and wildflowers along your journey, whilst Winter although chilly promises snow on the summit very much worth the frosty fingertips. The peak is securely barricaded with tourist boardwalks with easy accessibility for those just in it for the view, so it's safe for the whole family too.
Celebrate The Solstice At Dark Mofo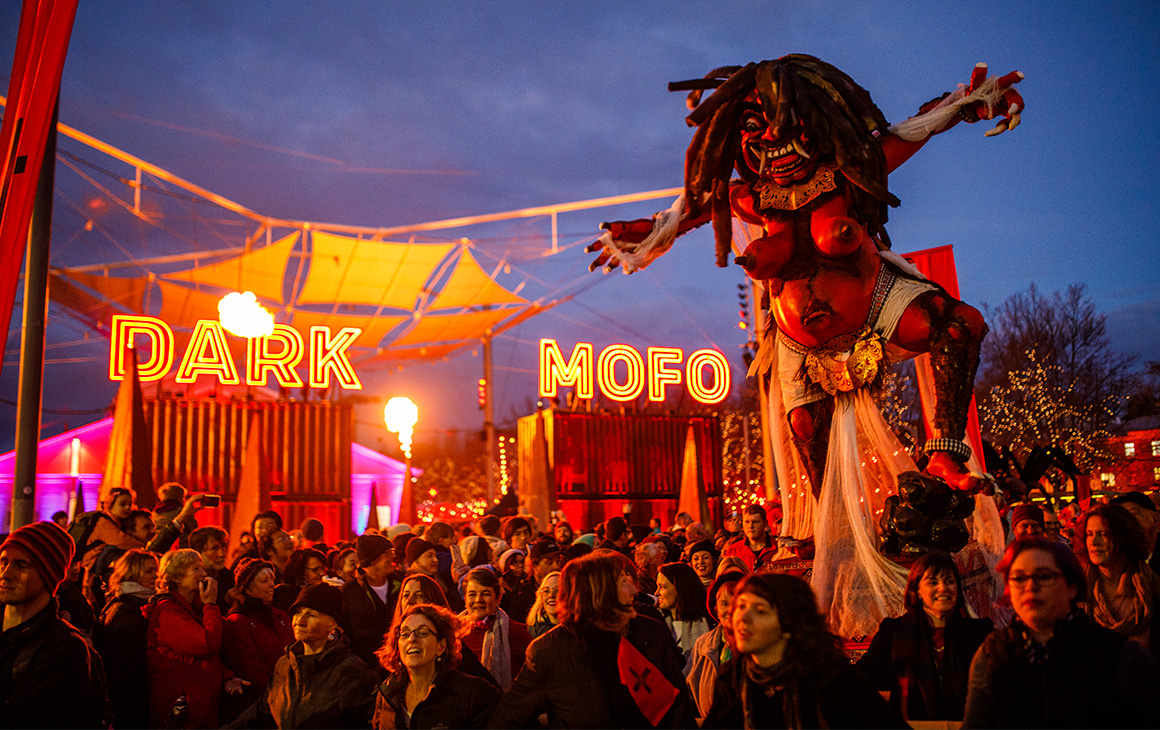 Held every year during Mid-Winter since 2013, the provocative Dark Mofo Festival was created by the creative geniuses over at MONA celebrating the dark quirky ancient pagan rituals through music, food, art and film expanding the imagination and dabbling into the mythical.
It's one of the most unique things to do in Hobart, gaining greater popularity than ever before, many Hobart locals have begun to look forward to rugging up with a glass of mulled wine under the twinkling lights of the city. If you're feeling brave, there's even a nude dive into the River Derwent commemorating the Winter Solstice. Brrr.
Day Trip To Wineglass Bay And Freycinet National Park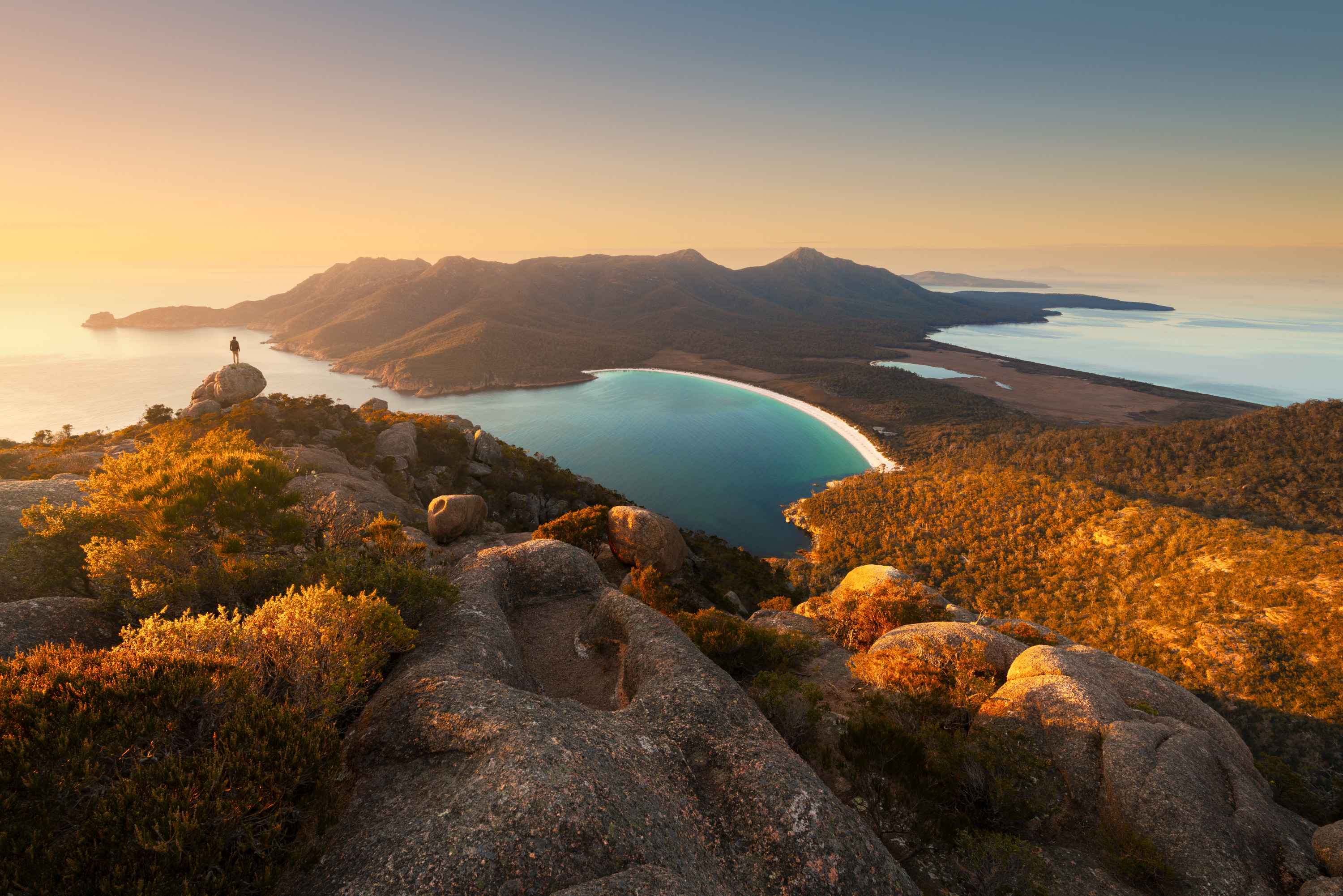 Did you know that Wineglass Bay has been voted one of the Top 10 Beaches in the World multiple times over the years? With unparalleled sparkling diamond coastline and quaint beachside towns, it's not hard to see why.
Just a 3.5 hour's drive from Hobart, there are several brilliant tours that promise a cultural and geographical exploration of this magnificent hidden corner of the country. Between the pink granite mountains rising directly from the sea to the magical translucent sand coves, you'll have no doubt why this unforgettable landmark features in every Tourism Australia campaign!
Scour The City For The Best Local Produce
There's no better way to get to know a new city than to spend the day wandering to get a feel for the local charm and culture – enter the good folks at Food Gourmania. These lovely people have created four unique guided food walking tour experiences perfect for a solo traveller, couple or family to immerse themselves in the incredible fresh produce that Hobart has to offer.
Whether you're after a market feel, city exploration or their favourite Tea to Tapas Tour, this is the perfect way to gain insights into the little unknown culinary nooks of this beautiful city, all while getting your steps up too.
Book A Stay At Hobart's Best Hotels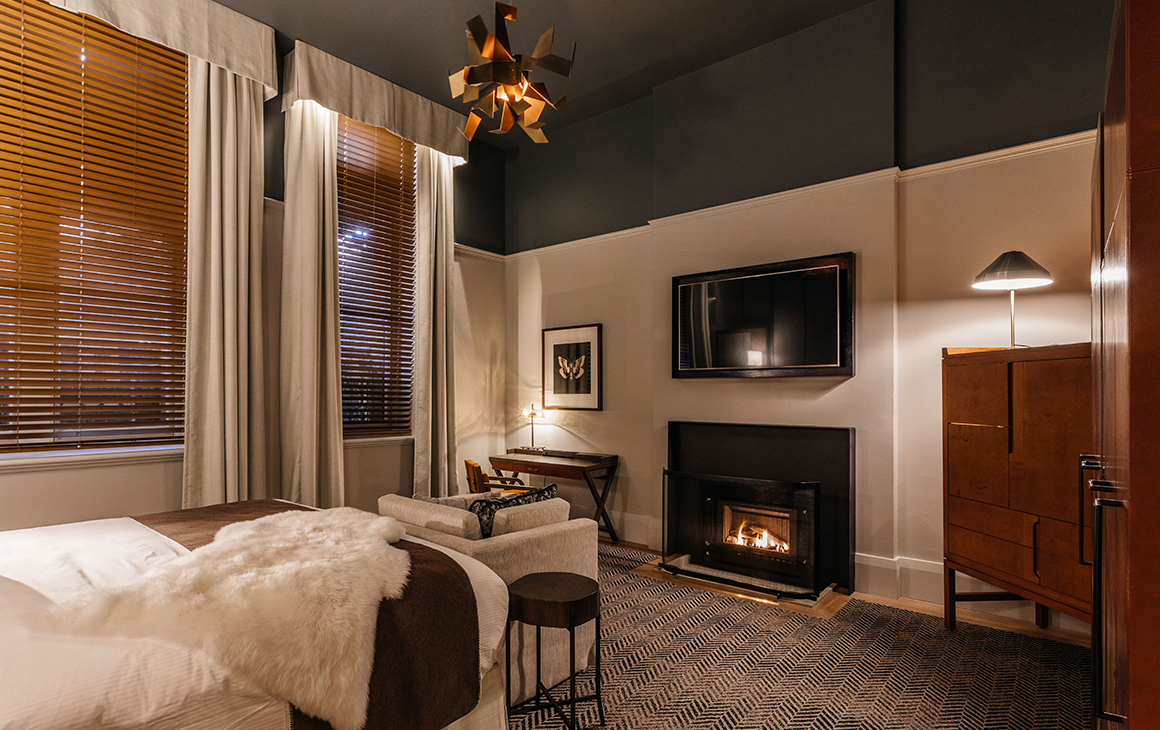 A trip down to Tasmania is an absolute must for anyone looking for a getaway that combines some of the best food, culture and adventure in Australia. And if you're going to base yourself out of anywhere to see Tasmania's sights, it has to be Hobart. To ensure your stay in the Apple Isle is the best it can possibly be, we've rounded up the top hotels in Hobart right here.
Enjoy A Feast At Hobart's Best Restaurants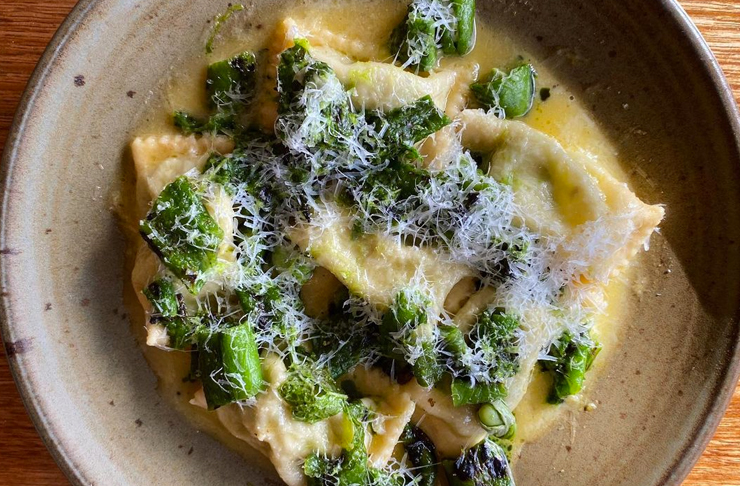 With its world-class arts, food and wine scene, Hobart is the beating cultural heart of Tasmania. So, if you're looking for somewhere to fuel up before a big day or unwind after a day of exploring, here are 14 great restaurants and cafes you need to visit when you touch down in Hobart. Just remember to book ahead to avoid the heartbreak of missing out and to always check the restaurants' websites for updates. Check out all the best restaurants in Hobart here.
Wander The Streets For Hobart's Coolest Op Shops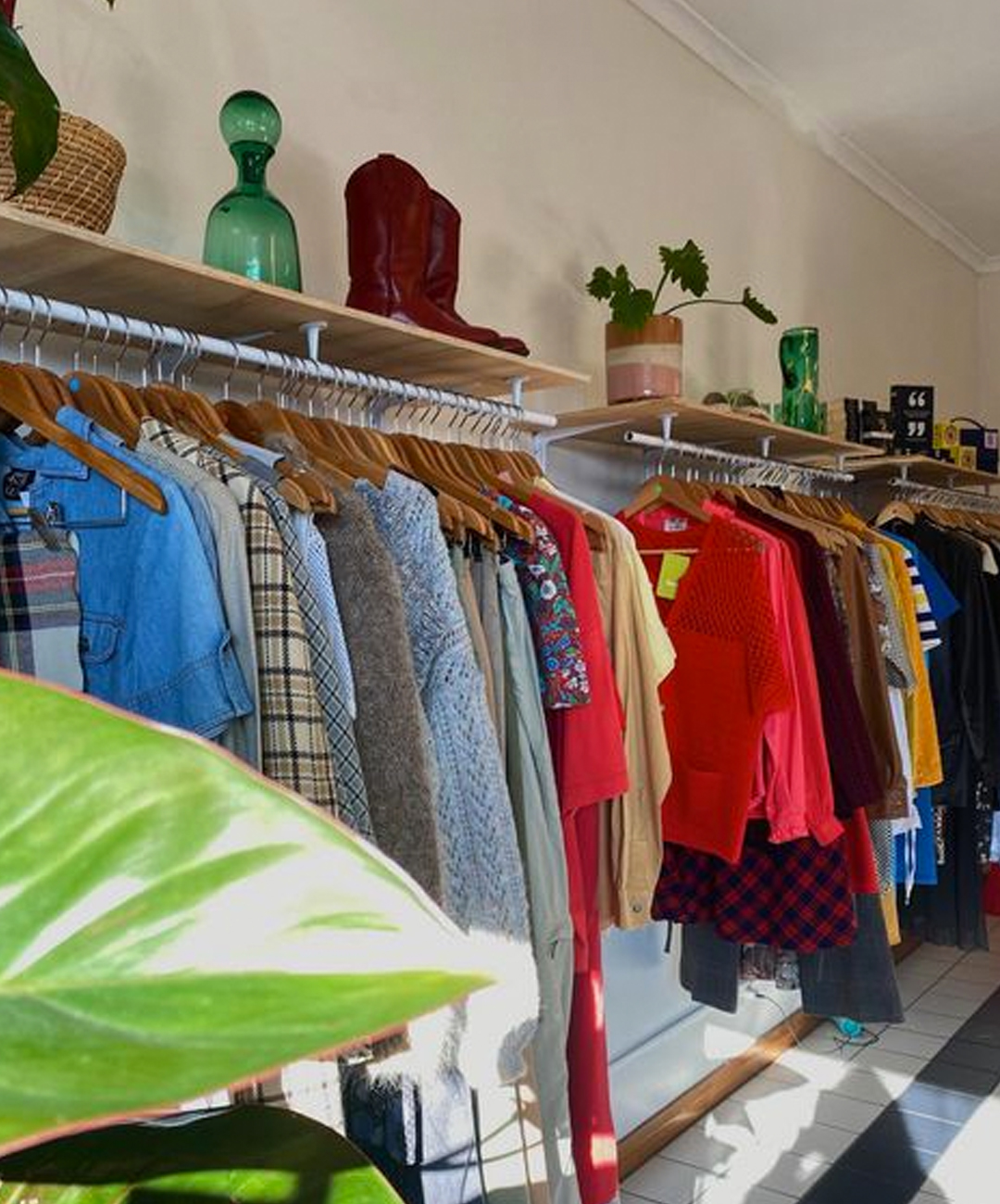 For one of the best cheap things to do in Hobart, wandering the harbourside streets for the city's best op shops is a no-brainer. ADRA Op Shop in Glenorchy is a holy grail for pre-loved bits and bobs and has a great menswear section. The Finders is a vintage clothing co-op stocked with big jackets, retro flannels and baggy overalls—run, don't walk. Vinnies Retro is lowkey one of the best in Australia and the Re-Loved Market operates on the third Saturday of every month from 10am to 2pm, catch it at 103 Melville Street.
Keep reading for the best things to do in Tasmania.
Image Credit: Sharon Tay, Salamanca Markets, Get Shucked, Gin(bar), Bailey Mahon, Dark Mofo, The Tasman, The Fiinders