More than just the state of mouth-watering cheese and actual seasons, Tasmania is also home to more than a few incredible things to see, taste and do. That's why we've taken it upon ourselves to round-up 13 incredible things you can only do in Tasmania.
Think a Dutch-inspired tulip farm, ancient trees and enough spots to reconnect with nature to leave your heart skipping a beat. We told you, Tasmania has been holding out on us.
Already heading to the airport? Here are the best things you can only do in Tasmania.
Stay At Picnic Island
Coles Bay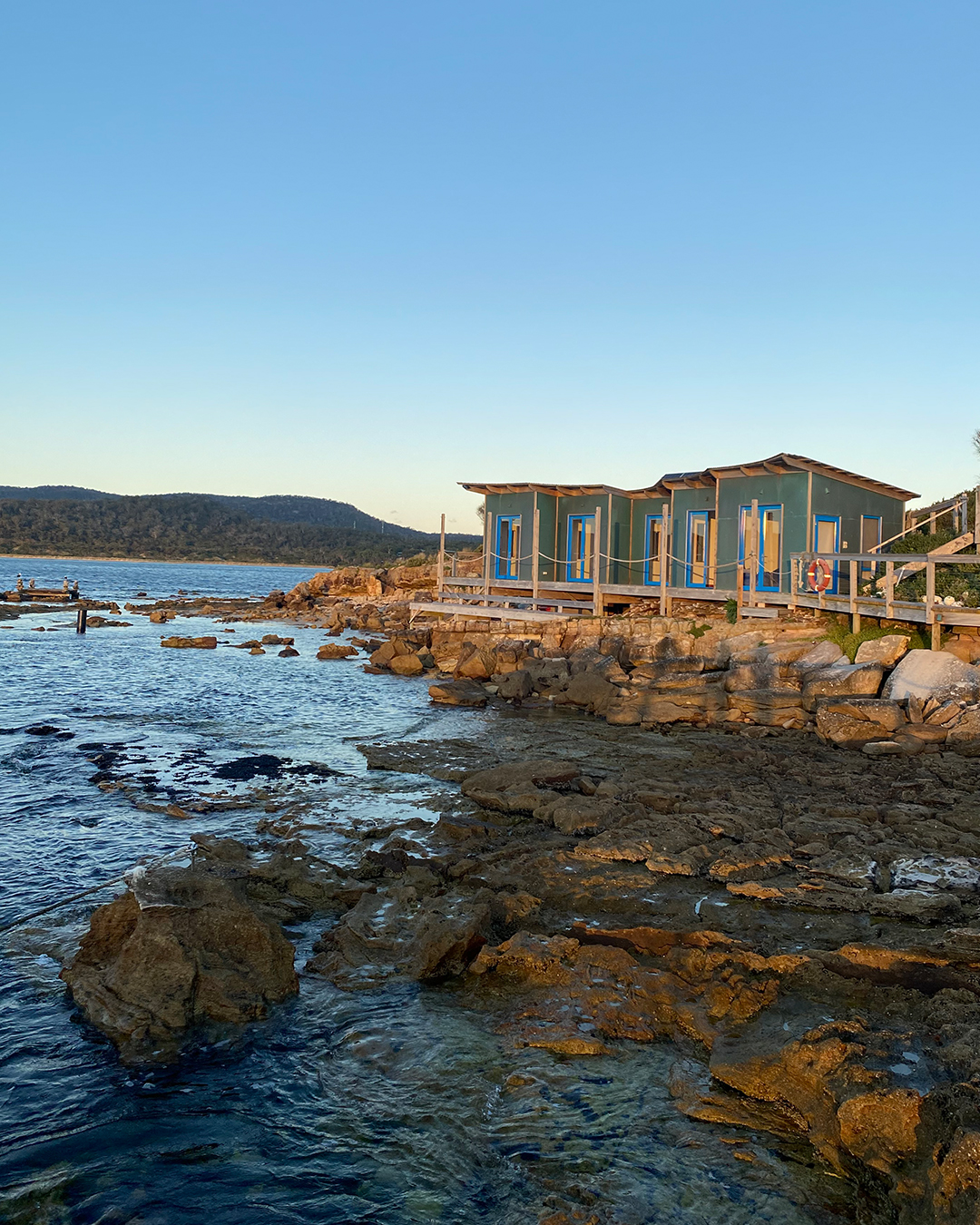 Everybody needs to stay to stay on a private island at least once in their lives. Enter, Picnic Island, one of the most unique things to do in Tasmania. This tiny island in the middle of Coles Bay is available for exclusive hire for you and up to nine other of your best mates. There are five copper-clad lodges as well as a communal 'birdhouse' with a floating cocoon fireplace that overlooks the water.
As well as taking day trips to and from the island, you can also kayak, fish for flathead and squid on the jetty, dive for abalone and crayfish, stargaze and even spot fairy penguins on the island too. Depending on the time of year, a night's stay at Picnic Island will set you back around $2800 but between yourself and nine others, that works out to be $280 per person. Not too shabby, if you ask us. Book your stay here.
Feast At Spring Vale Vineyard And Mel's Kitchen
Cranbrook
This fifth generation and family-owned vineyard has being going hard since 1875. Located in Cranbrook on Tasmania's Freycinet coastline, the legends here are basically the blueprint producers of high quality cool climate wines including pinot noir, pinot gris, chardonnay, gewurtzraminer and sparkling. Here you'll find a pretty intimate cellar door, an old stable turned wine tasting nook which is now heritage listed.
Should you work up an appetite after your wine tasting, Mel's Kitchen is the adjacent marque kitchen plating up some seriousl belly-fillers. Surrounded by Spring Vale vines, you'll be able to knock back chicken wings, baked camembert, fried chicken tacos (a favourite) and some of the best corn fritters you'll ever have.
Walk Your Way Around Cape Tourville Lighthouse
Coles Bay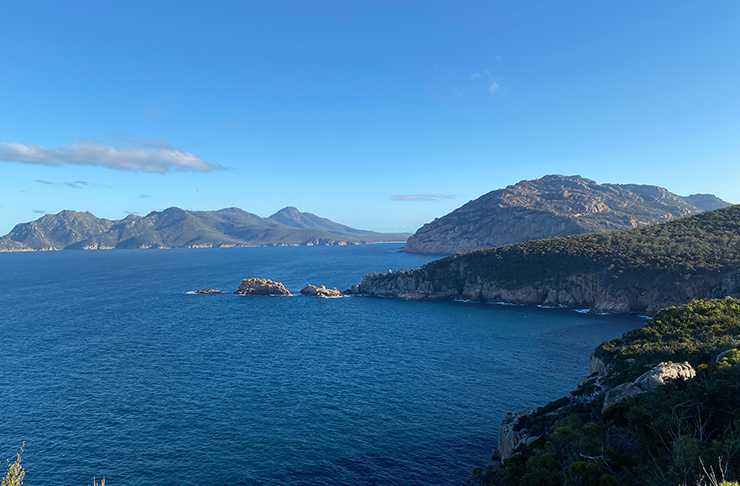 If you're keen for a lite walk of sorts, Cape Tourville Lighthouse Walk is the 20-minute track for you. The pathway is located inside Freycinet National Park and wraps around the ridge of mammoth cliffs which enclose Carp Bay. The elevated track will take you all the way up to an automated lighthouse and offers up incredible views of the Hazards, Wineglass Bay and The Nuggets—an offshore collection of rocks home to fur seals which you can scope out through a pair of standing binoculars.
Hike The Freycinet Walk
Coles Bay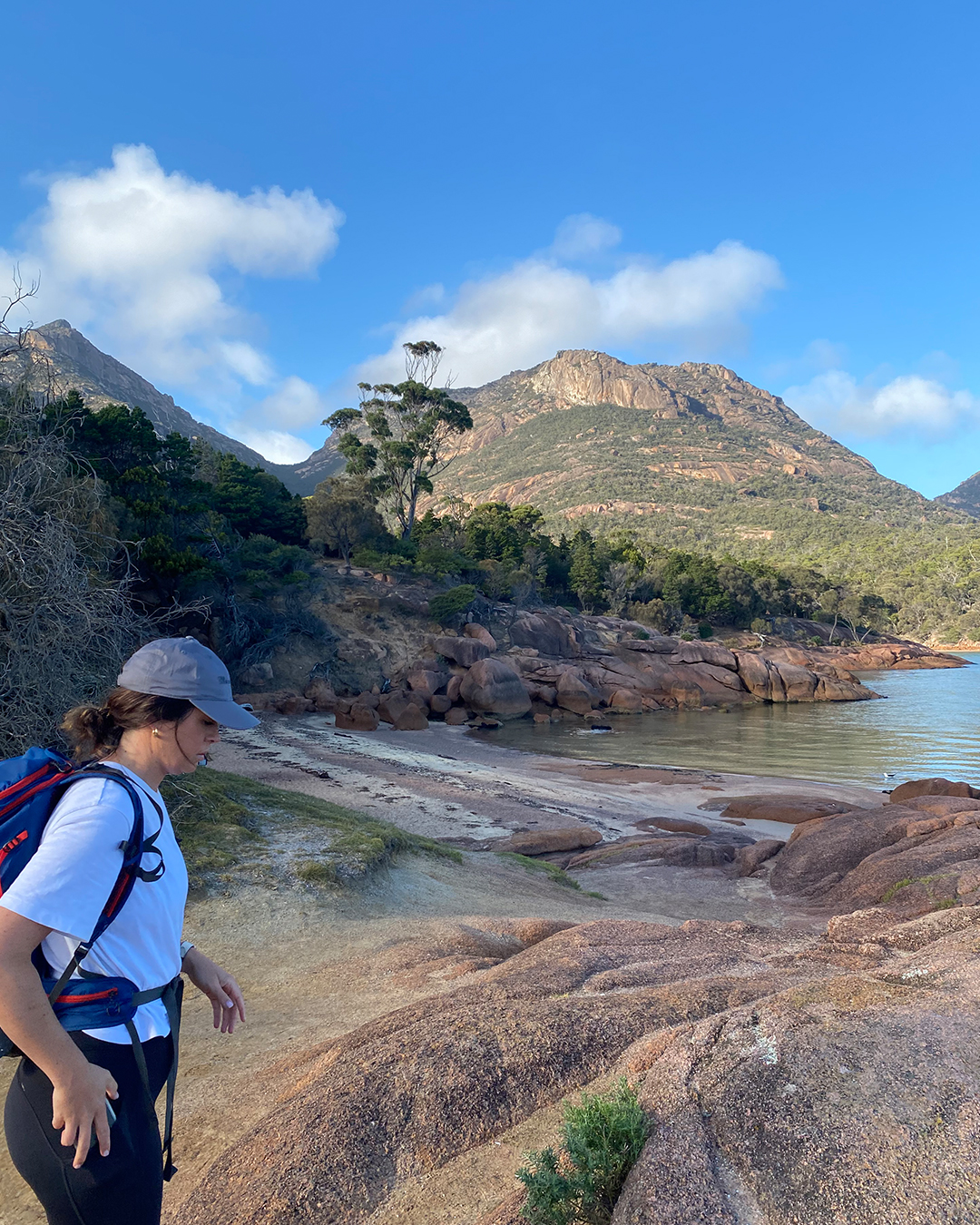 If there's one adventure you have to have on Tasmania's East Coast, it has to be the 10km Freycinet Walk. Kick off your hike from Freycinet Lodge and breeze through the spectacular Hazards mountain range all the way to Wineglass Bay lookout. As one of the most fun things to do in Tasmania, you'll then get to take a cruisy descent towards the bay where we highly recommend you stop for a picnic.
While you can definitely do this one yourself, it's well-worth teeing up with Freycinet Walking Tour. Your guide will give you a half-day guided tour of the entire track and will pack a lot of local knowledge you won't be able to pick up on your own. You'll also get morning tea, coffee, hot chocolate, museli bars, antipasto spreads, freshly baked bread and more snacks along the way.
Chow Down On Fish And Chips At Tasmania Coastal Seafoods
Bicheno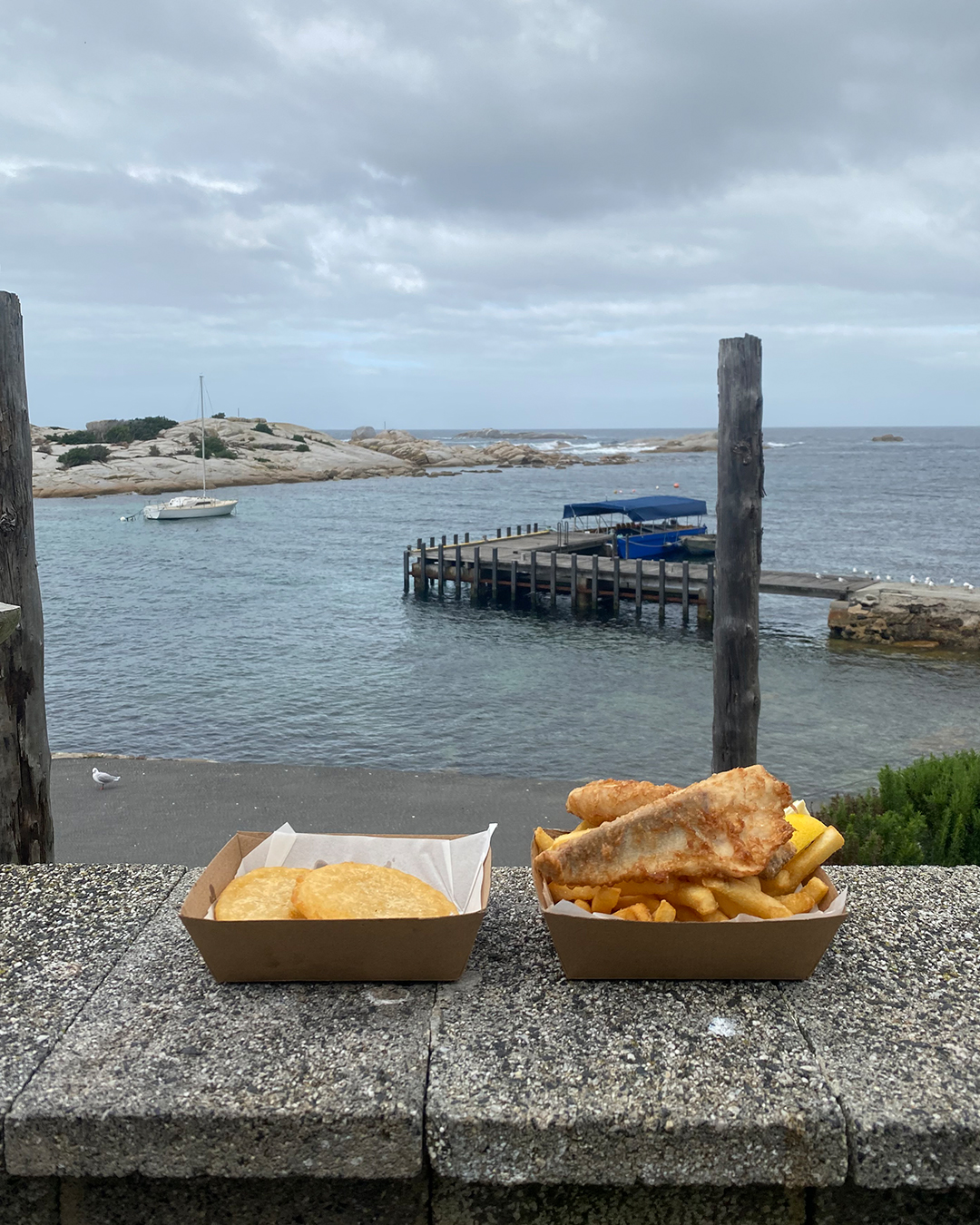 When we heard that Tasmania Coastal Seafoods' owner was dubbed 'Ken the Mad Dog', we honestly couldn't refuse the pit stop. Tucked away inside The Gulch at Bicheno, this glorified fish 'n' chip shop is not only one of the best things to do do in Tasmania but it's all about serving up crispy, local batter in cardboard trays and golden potato cakes with a crunch we can only describe as deliciously euphoric.
Take A Wine Tasting At Devil's Corner Cellar Door
Apslawn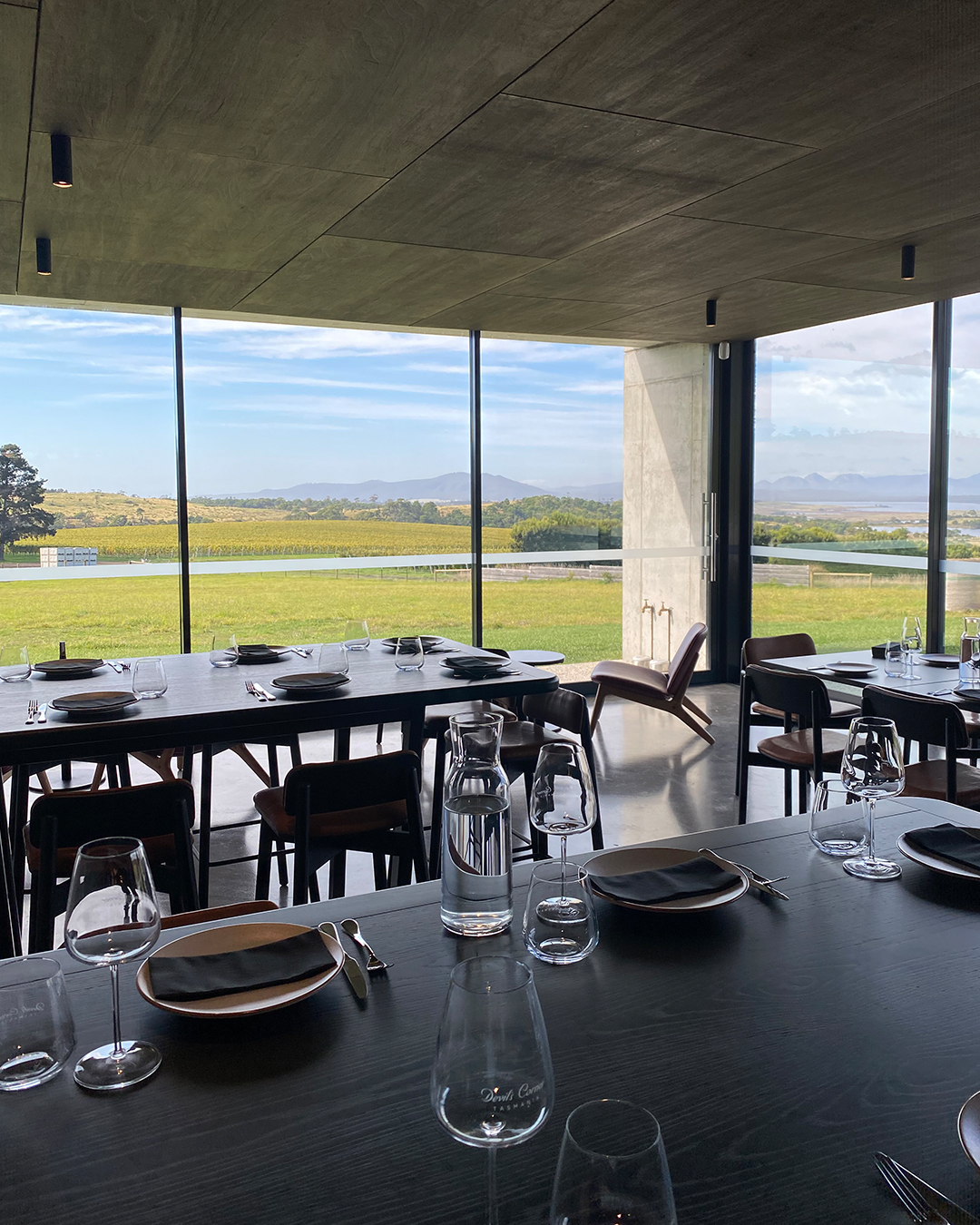 Whether you've been to Tassie or not, you've undoubtedly heard a thing or two about Devil's Corner Cellar Door. The crew here are wine connoisseurs through and through, embracing Tasmania's wild elements at all times of the year which steers them to go bolder with the fruit, sometimes fresher with the fizz or even brighter with the acidity.
While the wine tastings here are the main affair (you'll definitely walk out with a few bottles), we have to give a gentle nod to Cumulus Studio, the brains behind many other stunning institutions across Tasmania including Pumphouse Point and Willi Smith's Apple Shed. The crew has gone above and beyond—there's open-air courtyards, transparent roofs and walls, a blur between indoor and outdoor spaces and even a dedicated lookout which gives you a skyhigh view of The Hazards.
Shuck Oysters At Melshell Oyster Shack
Dolphin Sands
Melshell Oyster Shack is honestly a rite of passage when you visit Dolphin Sands (a pretty low-key sand peninsular split with the Swan River on its north side and Great Oyster Bay on its south). While Melshell's is a small family farm, it harvests around 100,000 oysters a year and supplies a bunch of Tasmanian restaurants and Melbourne seafood markets. You can book a tour or swing by to slurp on the good stuff alongside cheese platters, seafood kebabs and other local produce. You'll also find oyster pate for the more adventurous and a bunch of neighborhood wines and beers too.
Have A Pub Feed At Swansea Waterloo Inn
Swansea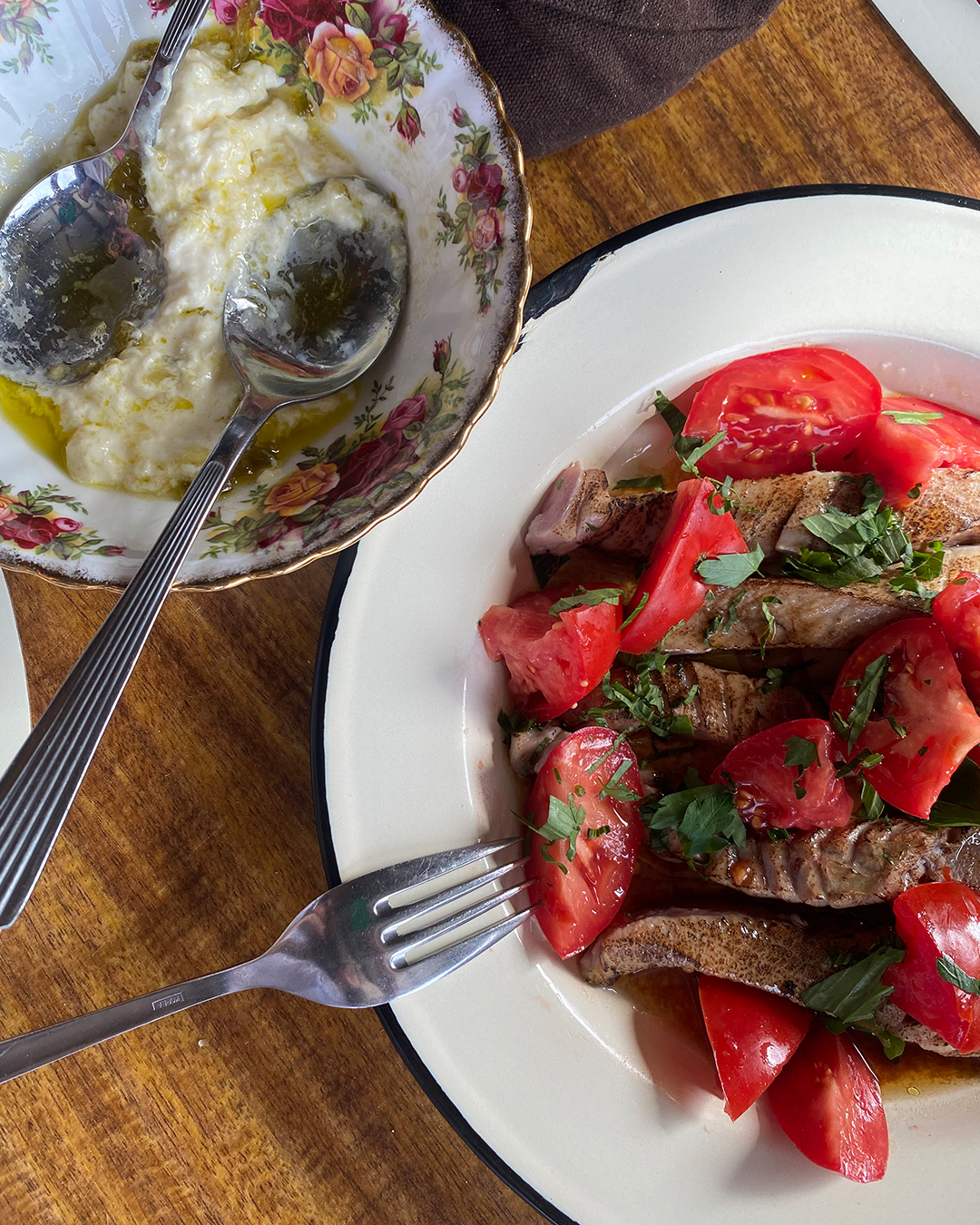 Now this, is one of Tasmania's best things to do. Listen to us when we say, stopping by Swansea Waterloo Inn is a non-negotiable—you absolutely have to pull up here. Located on Waterloo Point, the inn is many things rolled into one, it's a hotel, laundromat, bar, bottle shop and most importantly, an unassuming restaurant featuring a killer menu and relaxed al fresco dining.
The food here is simple and seasonal (headed by chef Zac Green, ex-Movida) and served within the realm of a classic pub hotel dining room pumped with chesterfield leather couches and art glass wall lamps. The foodie line-up looks like chicken schnitzel sandwiches, housemade focaccia and ricotta and the likes of Cape Grim beef short rib served with fresh horseradish.
Explore The Famous Salamanca Market
Hobart
We're just going to come out and say it: Salamanca Market might just be one of the best artisan markets in all of Australia. Located along Hobart's picture-perfect waterfront, the Salamanca Market, held every Saturday, brings together the finest local talent. With over nearly 300 stallholders, expect to find everything from hand-carved woodwork to fashion to glassware and ceramics.
And that's all before we get to the food—think the finest flavours, sourced from the local region, set against a Georgian-era architectural backdrop. Did someone say picnicking with a fresh loaf of sourdough and a slab of mouth-watering Tasmanian cheese while being serenaded by a local musician?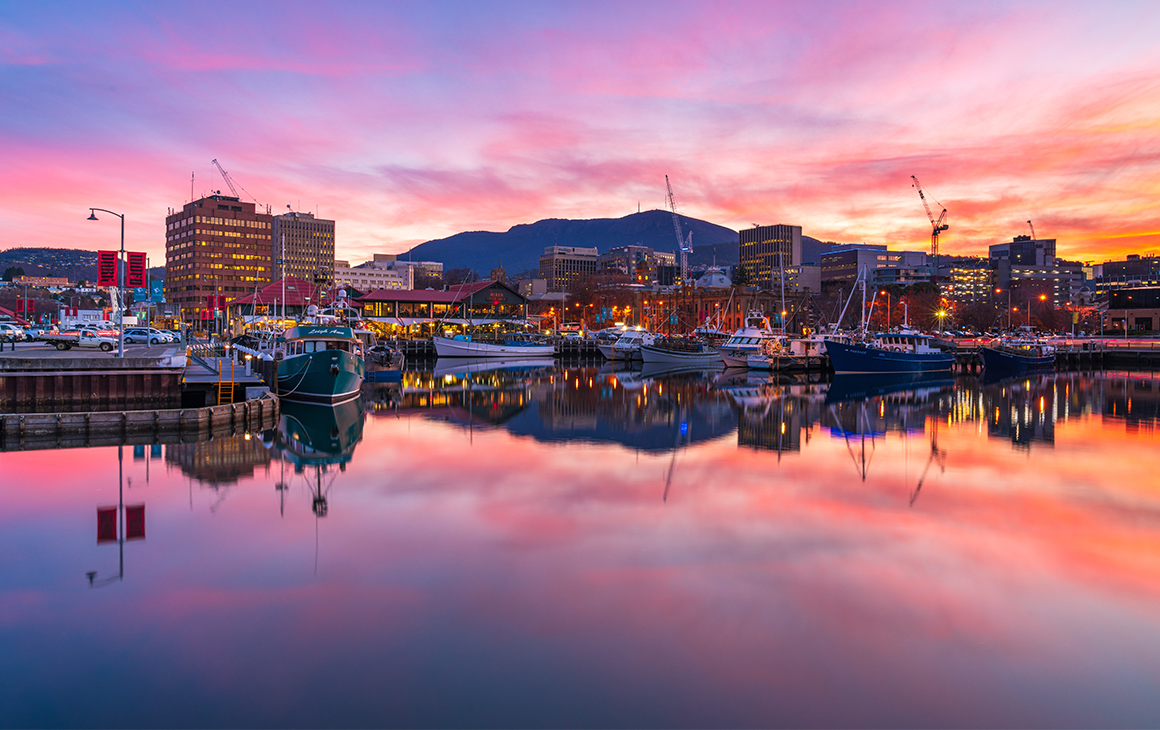 Immerse Yourself In The Annual Junction Arts Festival
Launceston
Taking over Launceston every September, Junction Arts Festival is a unique city-wide festival that connects artists and audiences in ways you'd never quite expect. Previous festival experiences have included chilling in a sauna in a public park, listening to live music in the backyards of mind-blowing local houses and even a performance inside a carwash. Aimed at immersing the audience into the heart of the experience, Junction Arts Festival is pretty much guaranteed to be a hootin' good time. Inside tip: combine your trip to Junction Arts with keeping your eyes peeled to the sky for…
Look Up And Catch The Aurora Australis
Mount Wellington
The Aurora Australis—yep, the Southern Hemisphere has its very own aurora and it is viewable from some parts of New Zealand, Antarctica and, drumroll please, Tasmania. Take that, Iceland. The lights shine the brightest during the equinox in September, which also happens to be when Junction Arts Festival is on.
Or, you could head to Tasmania in winter, since the short days and long nights mean a greater chance of catching a glimpse of one of nature's most stunning wonders. The best spots for aurora viewing in Tasmania are Dodges Ferry, South Arm Peninsula and Cockle Creek, as there is little light pollution to get in the way. For a complete guide to the Southern Lights, head here.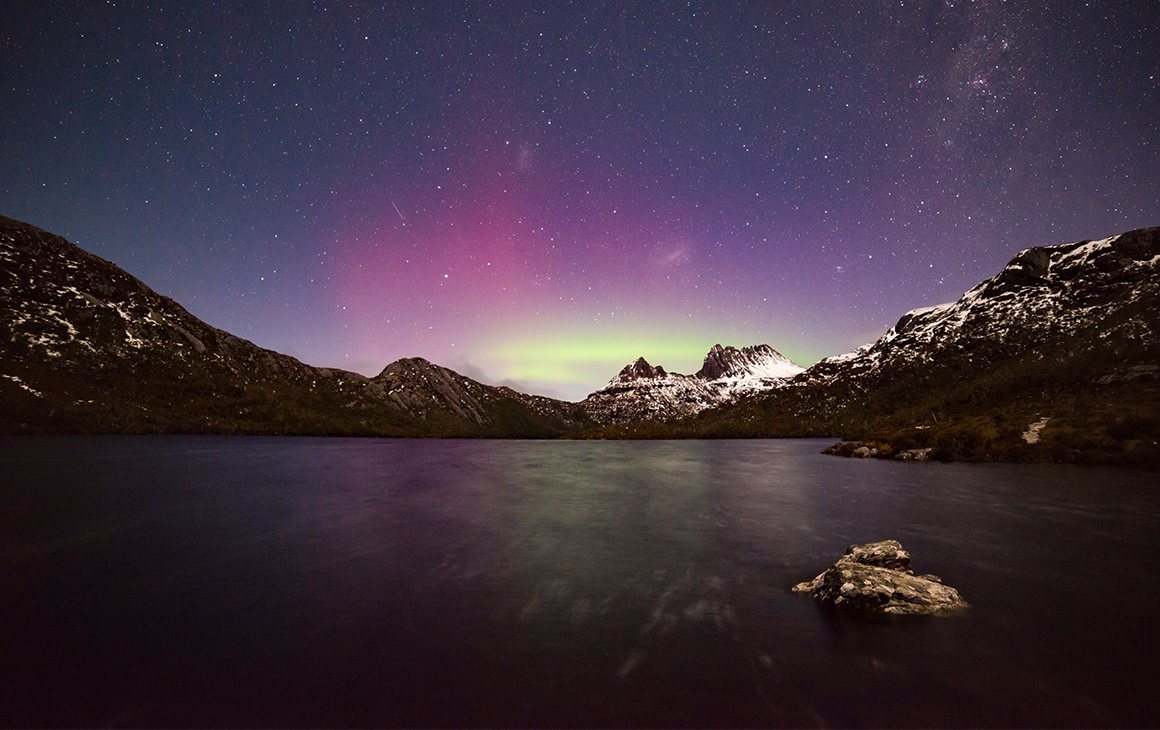 Frolick Through The Largest Tulip Fields In The Southern Hemisphere
Table Cape
Sure, the Dutch might have pioneered the appeal of tulip fields but that doesn't mean that Tasmania can't hop on the bandwagon. That's where Table Cape Tulip Farm comes in, exploding with vibrant colours every late-September to mid-October. Located at Table Cape, an extinct volcanic vent dropping 180m down into the Bass Strait, the farm features hectares of rainbow tulip fields that just so happen to be the largest fields in the Southern Hemisphere that you can walk through.
The farm is even the centrepiece of the Bloomin' Tulip Festival, in which the nearby town of Wynyard comes alive with food, music, artists and activities every October as a celebration of the arrival of spring. While sadly 2021 has been cancelled, it will return in 2022.
Explore St Clair National Park And Cradle Mountain
Central Highlands
No trip to Tasmania would be complete without a thorough exploration of the mind-blowing Cradle Mountain-Lake St Clair National Park, home to everything from ancient rainforests to alpine mountain ranges. If you're feeling particularly fit after all those gym seshs consider tackling the Overland Track, a 65-km trek through the heart of the national park. Or, start your journey with a viewing of Cradle Mountain from the picturesque Dove Lake before tackling the Cradle Mountain summit hike. However you like your nature, there's definitely going to be something for you to feast your eyes on at Cradle Mountain.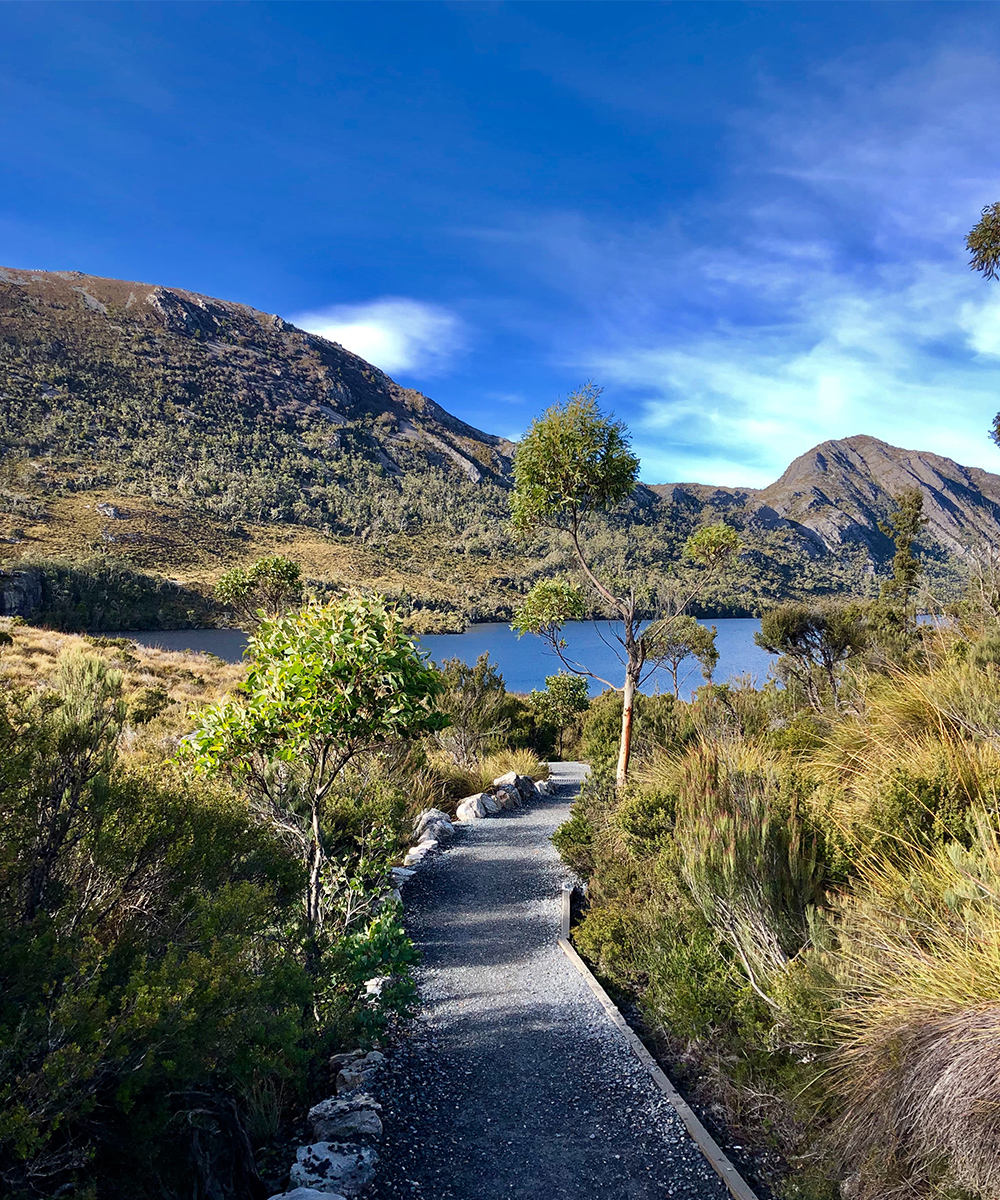 Soak Up ALL Of The Beautiful Crazy At MONA
Hobart
Any Tasmanian worth their salt will talk your ear off about MONA if you let them. In this case, it might just be worth listening. MONA is the biggest privately owned museum in Australia and champions the idea of wacky interactive art. Located in a suburb of Hobart, the art displays at MONA are interactive, entrancing and totally different from your average art gallery. There's live music and a bunch of tasty on-site eateries to try too. Pro tip: get the ferry over and upgrade your ticket to the Posh Pit where you'll score bottomless booze and snacks.
Make Friends With Tasmanian Devils At Tasmanian Devil Unzoo
Taranna
Designed around the concept of allowing human visitors to experience personal, memorable encounters with wildlife and nature, Tasmanian Devil Unzoo takes the traditional zoo experience and flips it on its head. Cages are removed or hidden and we humans are encouraged to rethink how we approach our place in nature by stepping into the animals' habitats. This "zoo" is a four-in-one experience that combines up-close animal encounters with a Tasmanian native garden, an original art gallery and countless wildlife adventures. Tasmanian Devil Unzoo is the first park of its kind internationally and a lot of the work it does goes towards saving the endangered Tasmanian Devil.
Marvel At The Beauty Of The Bay Of Fires
North-Eastern Tasmania
Stretching 50 kilometres along the east coast of Tasmania, the Bay of Fires is often regarded as one of the most beautiful places in Australia and we couldn't agree more. Start your journey at Binalong Bay, located at the southern end of the bay, and then take your pick of the myriad activities to choose from. The Bay of Fires offers everything from hiking to game fishing to swimming in the clearest ocean we ever did see. Named for its stunning rusty-red rock landscapes and white sand beaches, the Bay of Fires is an non-negotiable must-see on your Tasmanian adventure.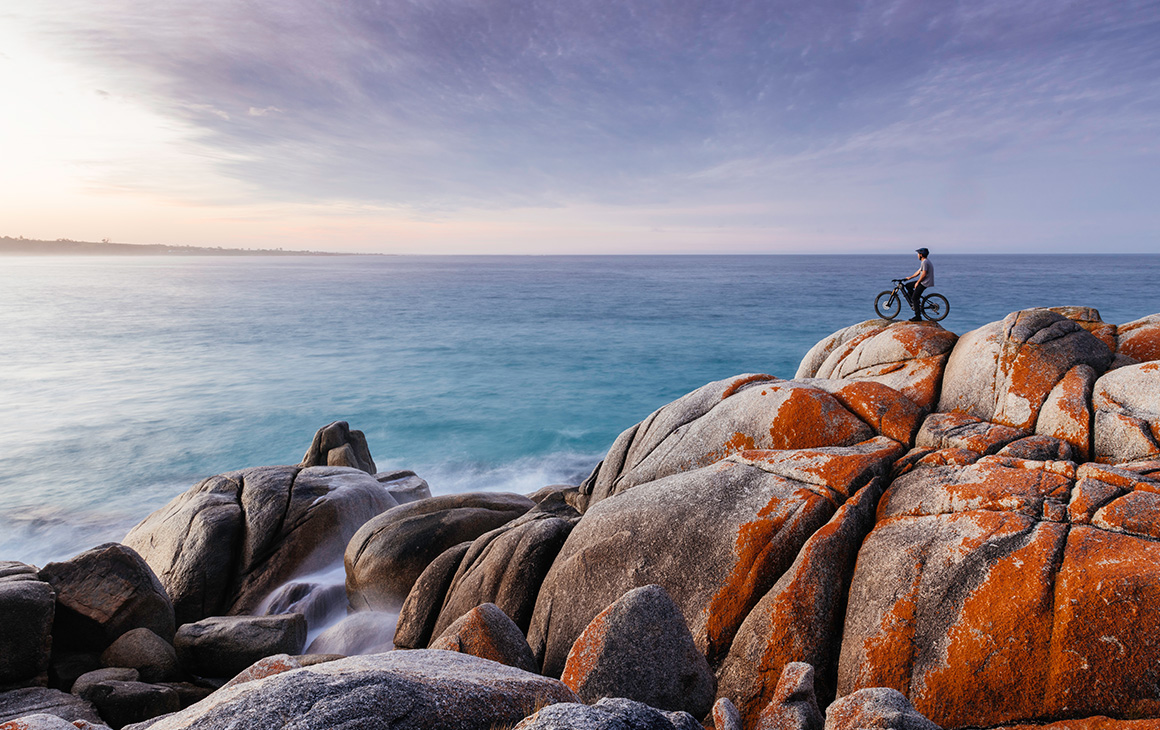 Walk Amongst The World's Tallest Trees
Arve And Huon Valleys
If there's one thing you can say about us, it's that we love a good ancient tree. The aptly-named Arve Big Tree, located only ten kilometres from nearby Geeveston along a sealed road, is a whopping 87-metre-tall eucalyptus tree that looks like it walked straight off the set of Avatar and set up camp in Tasmania. The tree itself is gorgeous, with a surface that blends cream and light green smooth bark, and has survived both logging and the 1967 fires that swept through the area and destroyed many similar aged trees.
Escape To Bruny Island
Bruny Island
Carve a solid day out of your itinerary to tackle Bruny Island. Accessible via a 20-minute ferry from Kettering (40 minutes from Hobart), Bruny Island comprises two islands connected by a narrow isthmus known as The Neck. Home to lush national parks full of epic hikes, white sand beaches perfect for a picnic and a magical lighthouse, this place is seriously dreamy. Another thing we love about Bruny Island? The fresh produce. You'll devour the best cheese, wine and oysters in the country (not a typo). Check out our first-timers guide here to plan the perfect day.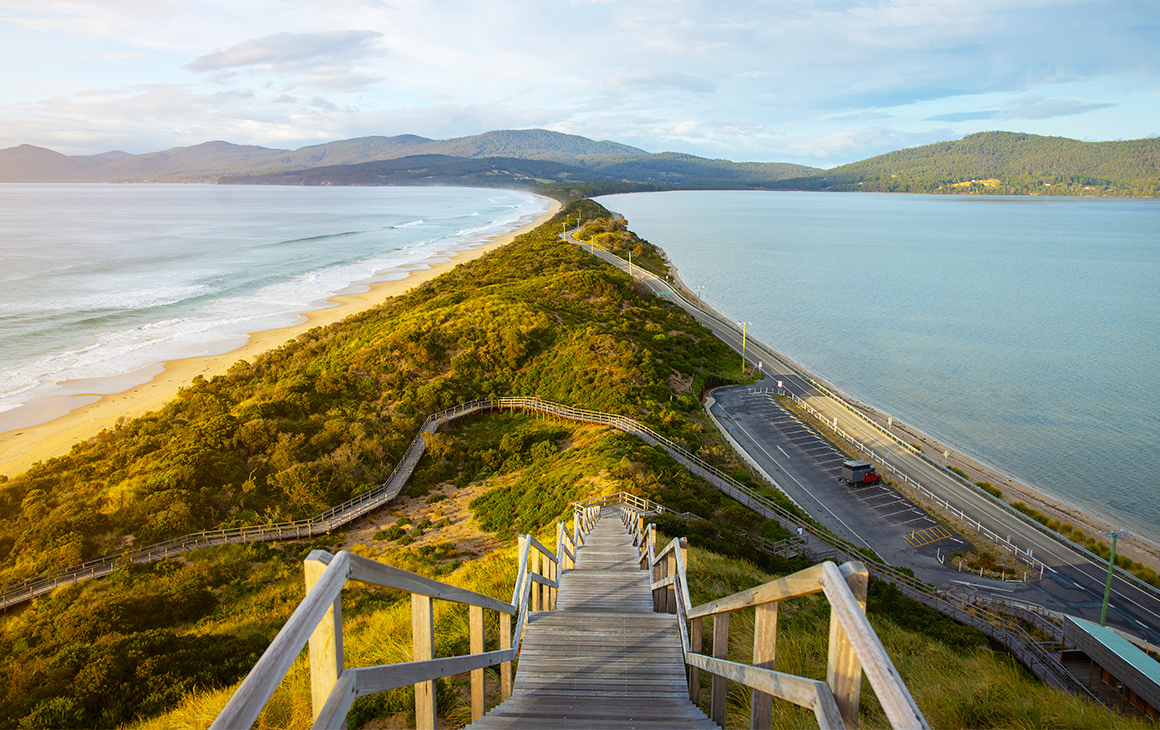 Party The Night Away At Dark Mofo
Hobart
We're calling it—Dark Mofo is our favourite festival in Australia. The epic dark arts festival see's Hobart transform into a cultural hub bathed in red light. There's art installations hidden throughout the city, raves, live music sets and immersive experiences that will blow your damn mind. There's also long table winter feasts that celebrate Tasmania's best food and wine in all its glory and a nude sunrise swim. Every year the festival evolves and changes so if you've been there before, you absolutely can and must go again.
Need somewhere to rest your head? Check out the best hotels in Tasmania.
Image credit: Donovan Simpkin, Urban List, Hayley Williamson, Mohamad Ibrahim/Unsplash, Stu Gibson, Jess Bonde, Luke Tscharke/Tourism Tasmania
Editor's note: Urban List editors independently select and write about stuff we love and think you'll like too. Urban List has affiliate partnerships, so we get revenue from your purchases.