There's no time to waste.
Dark Mofo festival organisers have just dropped the official first program announcement for Hobart's two-week winter festival and Tasmania's bonafide realm of the dark arts, so pack your bags and start booking some of Hobart's best hotels or Tasmania's best Airbnbs and brace yourself for the ride.
For the newbies, Dark Mofo is Tasmania's midwinter festival celebrating the dark through large-scale public art, food, music, fire, light, performing arts, noise and the famous Nude Solstice Swim, in Hobart. Each year, Dark Mofo delves into centuries-old rituals, exploring links between ancient and contemporary mythology, humans and nature, religious and secular traditions, darkness and light, and birth, death and renewal—it's god damn brilliant.
Dark Mofo Festival 2023 Dates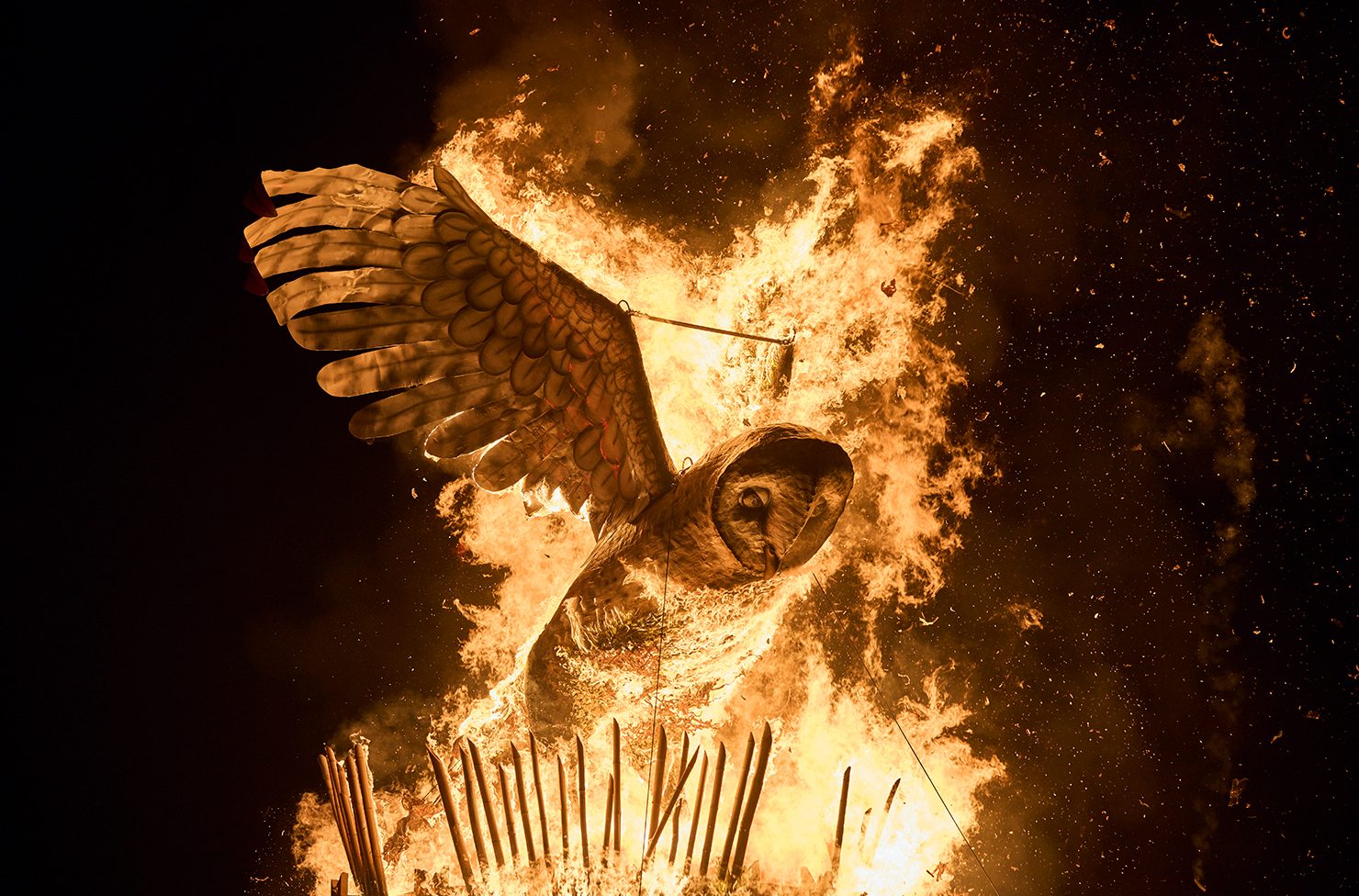 Set to return to Hobart from June 8-22, 2023, Dark Mofo will be celebrating its 10th anniversary. It will be the last festival led by founder Leigh Carmichael and promises a lineup of public art, live music, performance, and revelry, as well as old favourites such as Dark Park and Night Mass.
Dark Mofo Festival 2023 Events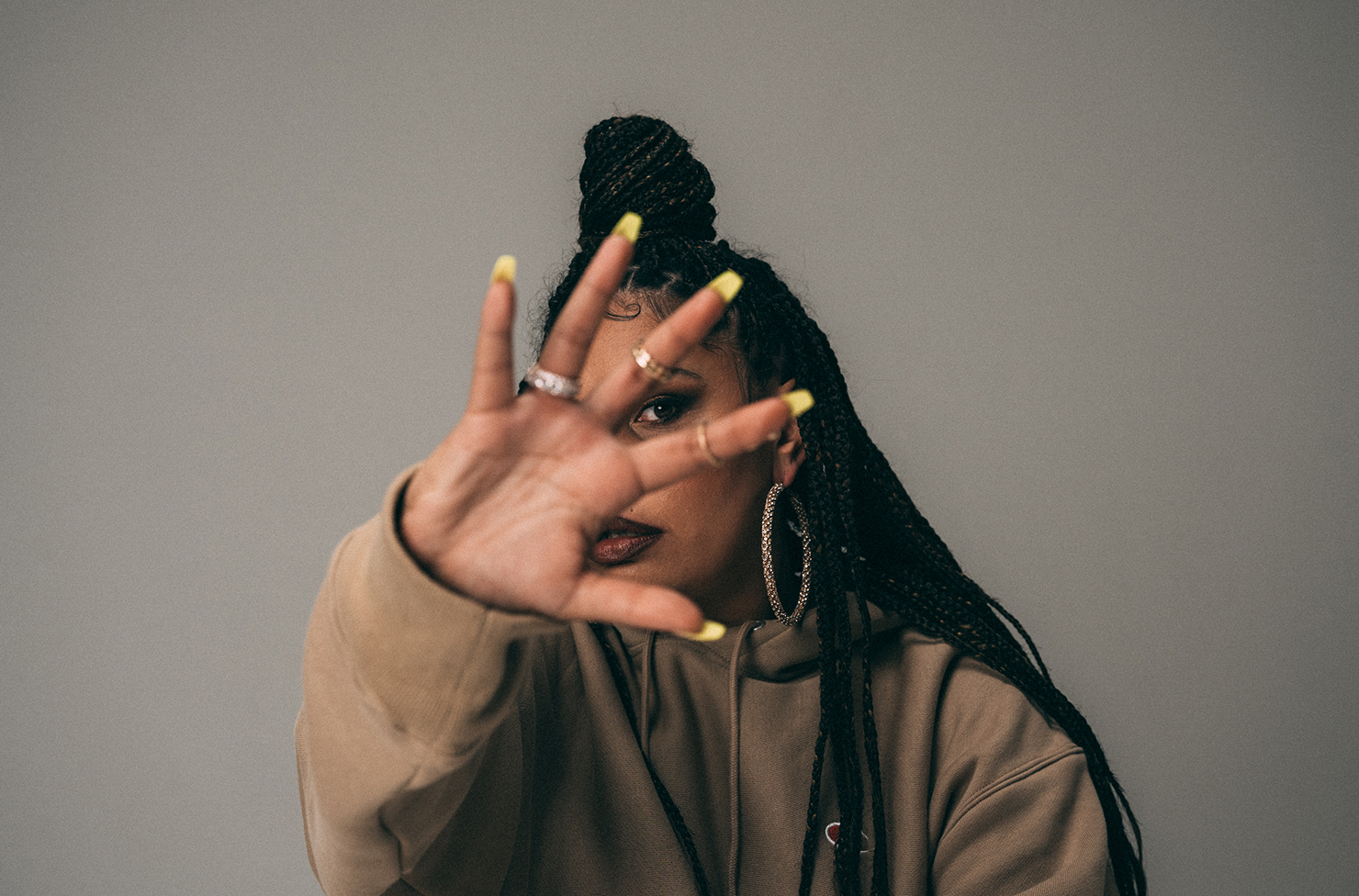 In addition to these, Dark Mofo will feature new artwork commissions and an expanded Night Mass, which you can guarantee will be the festivals wildest party ever. The event will take place across a range of venues, including Odeon Theatre, In The Hanging Garden, and the Tasmanian Museum and Art Gallery.
Dark Mofo's opening night celebration The Gathering will take over the In The Hanging Garden's Cathedral and Odeon Theatre, featuring First Nations artists BARKAA, Tasman Keith, dameeeela, DENNI, MARLON X RULLA, Uncle Dougie Mansell, Katarnya Maynard, Rob Braslin,and many more artists.
The first week of the festival will feature performances from bass-playing extraordinaire Thundercat, punk-rock icons Black Flag, and post-metal band Deafheaven, while the second week will showcase Borderlands, a program of experimental electronica. Night Mass: Exstasia will be the festival's epic late-night event.
Dark Mofo 2023Tickets And Prices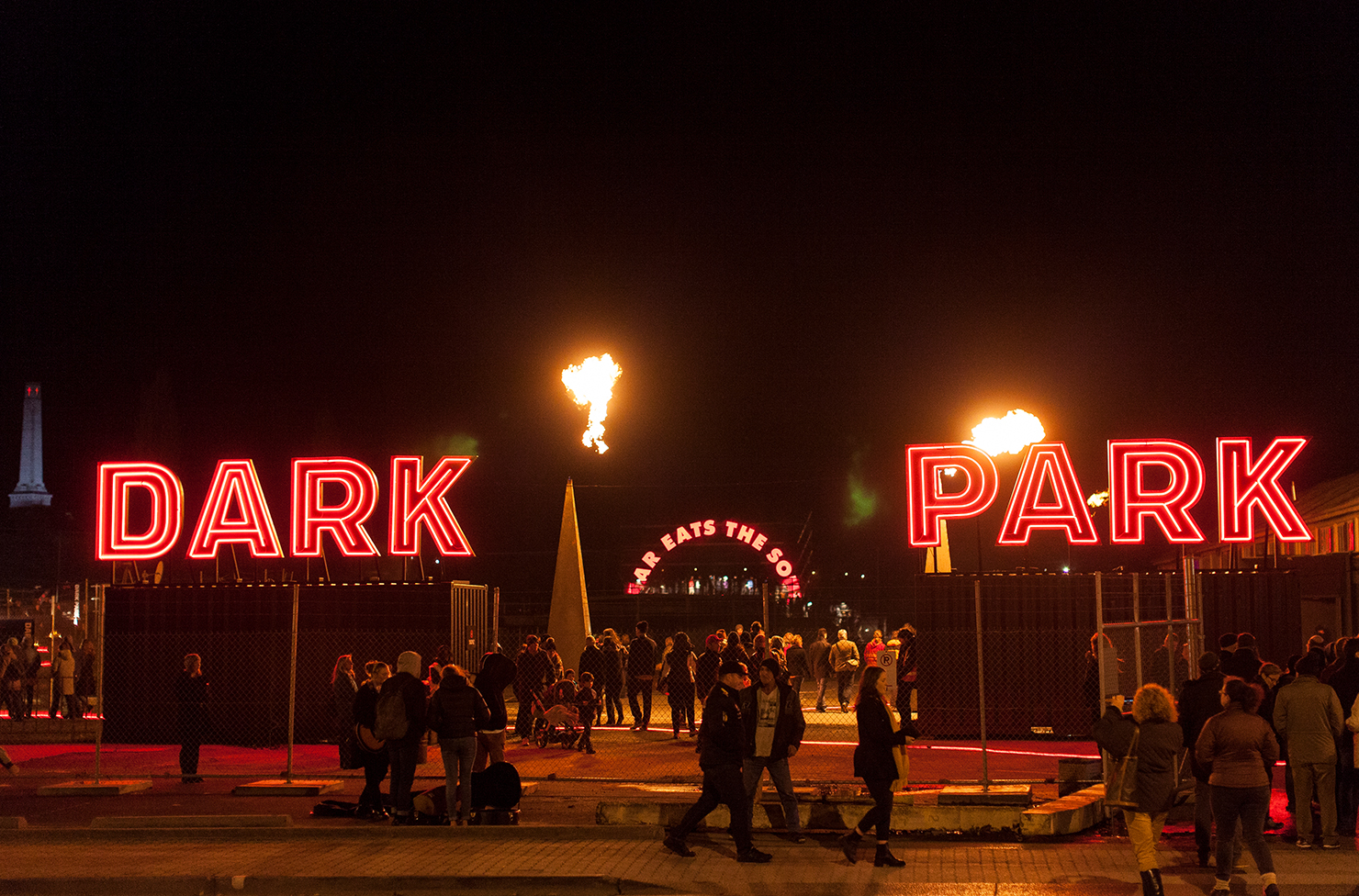 General tickets go on sale at 2pm on Wednesday 5 April AEST.
For more info on Dark Mofo 2023, head here.
Dark Mofo Accomodation
We hear you, you've bought tickets but now you need to sort your Dark Mofo Festival accomodation:
Lumiere Lodge
No big deal but Lumiere Lodge is kind of a big deal. Beautifully styled, minimal and filled with antique windows and furniture, this is the kind of Airbnb in Hobart where you sip Symphony Nº1 from Lark Distillery by the fire and snack on Ashgrove cheese in the clawed foot bath until your fingers turn pruney.
Tassie Wild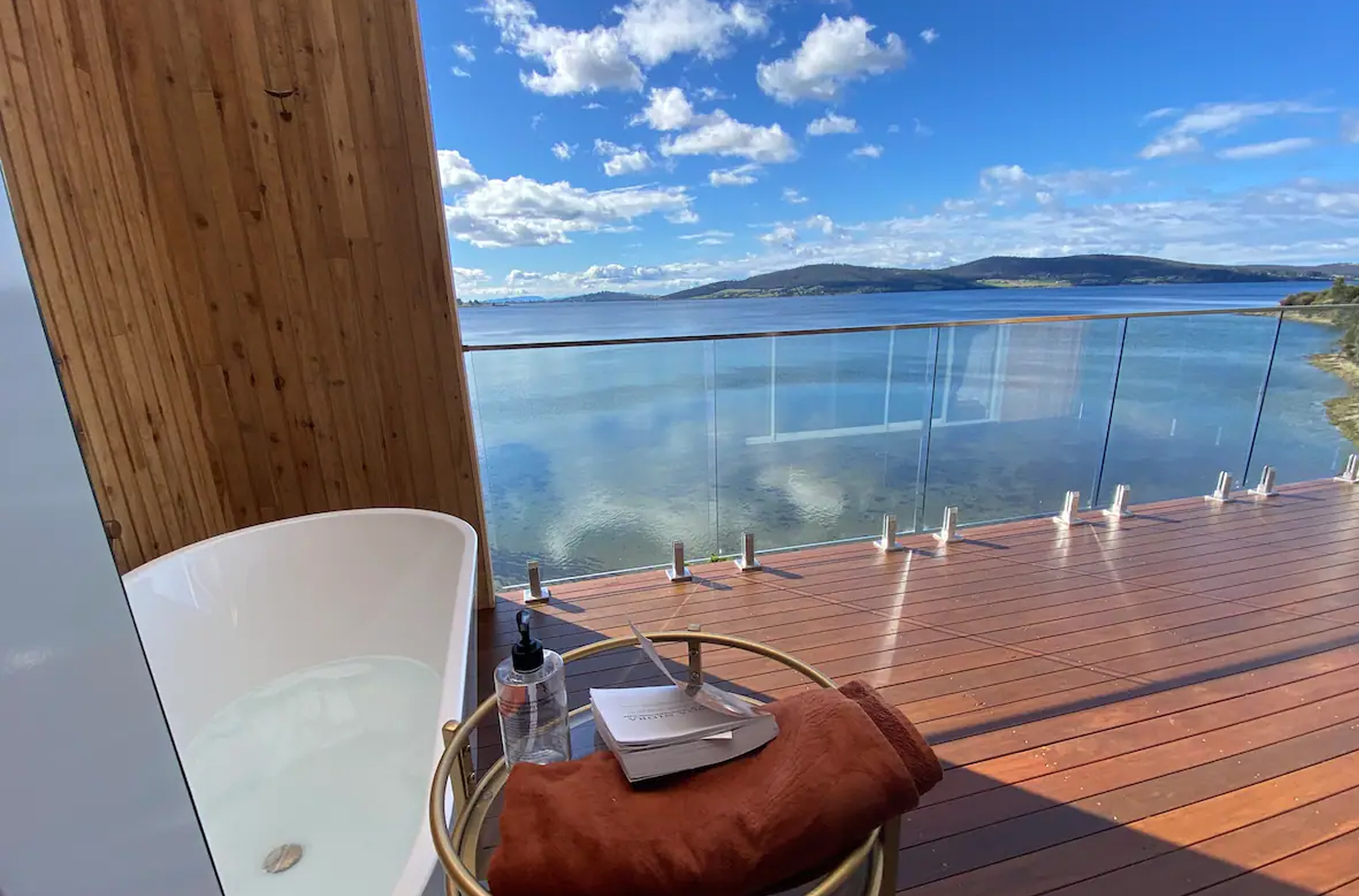 As well as whisky, truffles, beautiful lavender fields and alpine lakes, Tasmania is known for copping some of the cleanest and most crisp air in the world so you'd do well to book an Airbnb in Hobart that honours this very idea. Enter Tassie Wild, a simple hideaway with a not so simple view. If you're rendezvous-ing down this way with your significant other, add the 'Romance Me' package for $90 to upgrade your getaway with chilled Tasmanian sparkling and artisan Tassie chocolates.
The Barn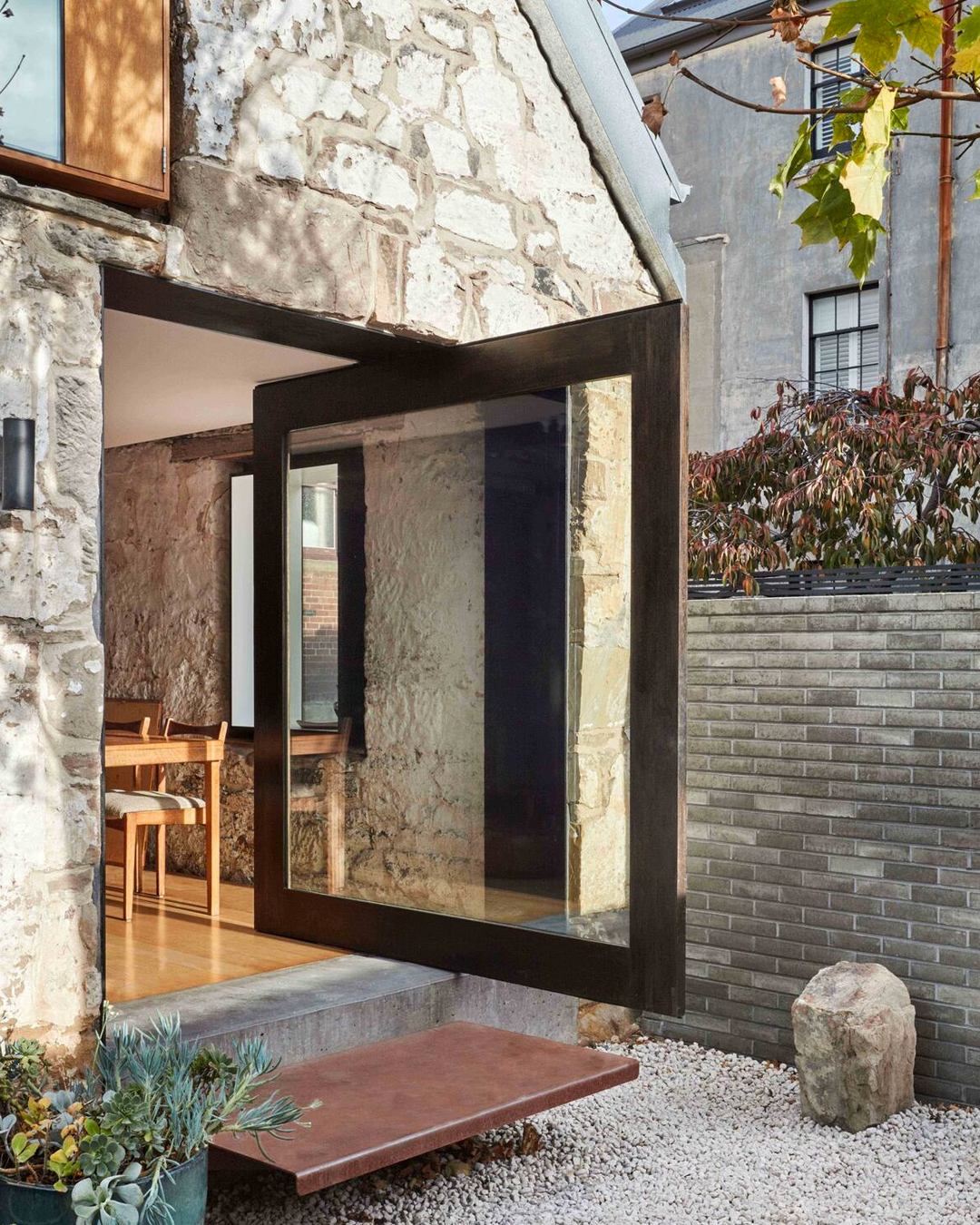 If you're the type of person who likes to stay somewhere because of the novelty, look no further than Hobart's dedicated Airbnb barn. Close to Salamanca and Battery Point, this converted 1820s sandstone barn has left no detail untouched with original walls, exposed beams and a timber shingled roof (take that Architect Digest). Wake up, order a latte at Betsy, pick up a picnic from Pigeon Hole Bakers, feast on wallaby tartare and lamb ribs at Aloft and do it all over again the next day!
Fuel your stay with the best restaurants in Hobart.
While you're here, you may as well scope out Tasmania's best lake houses.
Image credit: Dark Mofo