Tasmania is full of hidden gems, but perhaps the shiniest jewel in it's crown? Bruny Island. The tiny slice of paradise is loved by locals and tourists alike for it's stunning natural beauty (think rugged coastlines and jaw-dropping beaches), top notch produce (read: cheese and wine) and all round dreamy vibes.
Sound like the kind of place you want to get familiar with? We thought so. Keep scrolling for all the best things to eat and see and do in Bruny Island.
Where Is Bruny Island?
Spanning 362 sq km, Bruny Island is located off the southeast coast of Tasmania. Separated from the mainland by the D'Entrecasteaux Channel, it comprises two islands connected by a narrow isthmus known as The Neck.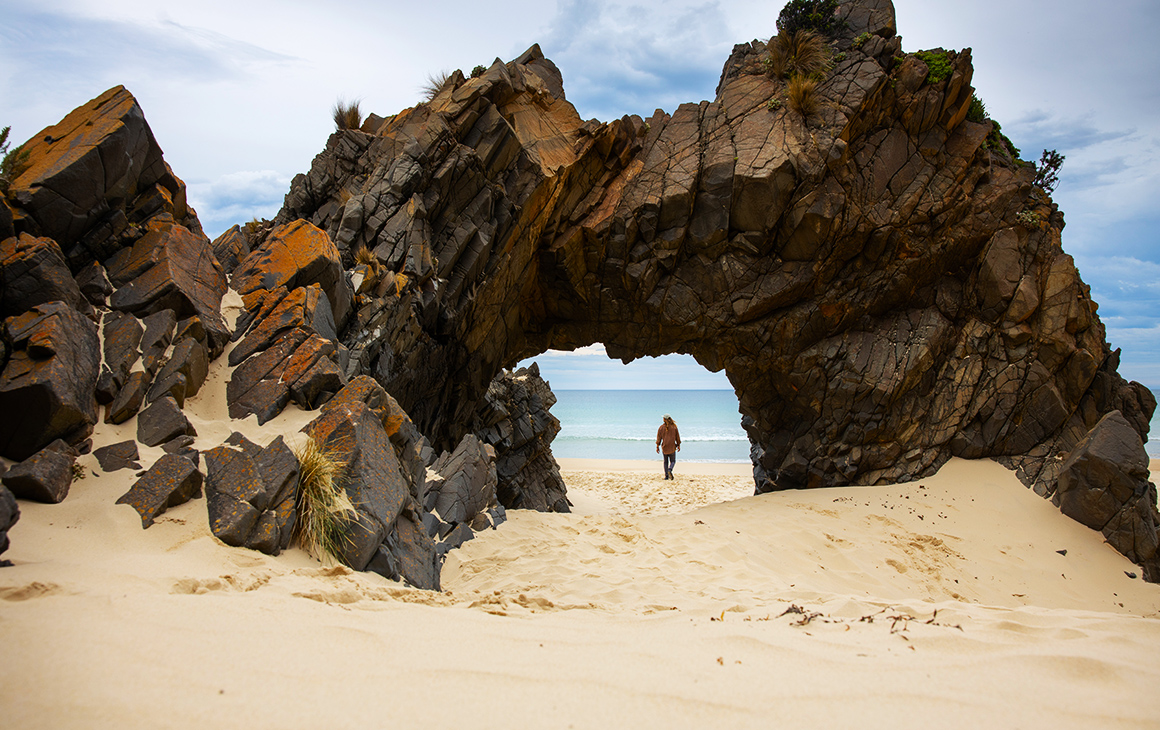 How To Get To Bruny Island?
Getting to Bruny Island is super easy. If you're on a tour, transport to the island is usually organised, but if you're self-guided then simply catch the vehicular ferry which departs regularly from the town of Kettering—about a 40-minute drive south of Hobart. The ferry crossing takes about 20 minutes. During summer the there's in excess of 20 departures to the island per day. Tickets will set you back $38 for a vehicle less than six metres long and passengers travel free.
Where To Eat And Drink On Bruny Island?
If you only remember one thing from this article, it's that you should come to Bruny island with an empty belly because the produce here is some of the best you'll ever wrap your choppers around.
Bruny Island Cheese Co.
One of the first places you'll pass when exiting the ferry terminal is Bruny Island Cheese Co. and yes a visit here is non-negotiable. They make cheese, brew beer and bake bread—so basically all the best stuff in life. Order a cheese board (there's an ever changing selection on offer), throwback one of their specialty beers and make sure you grab some of their fudge to take away. Pro tip: make sure you try the Oen cheese, which is washed in local pinot noir before being wrapped in vine leaves.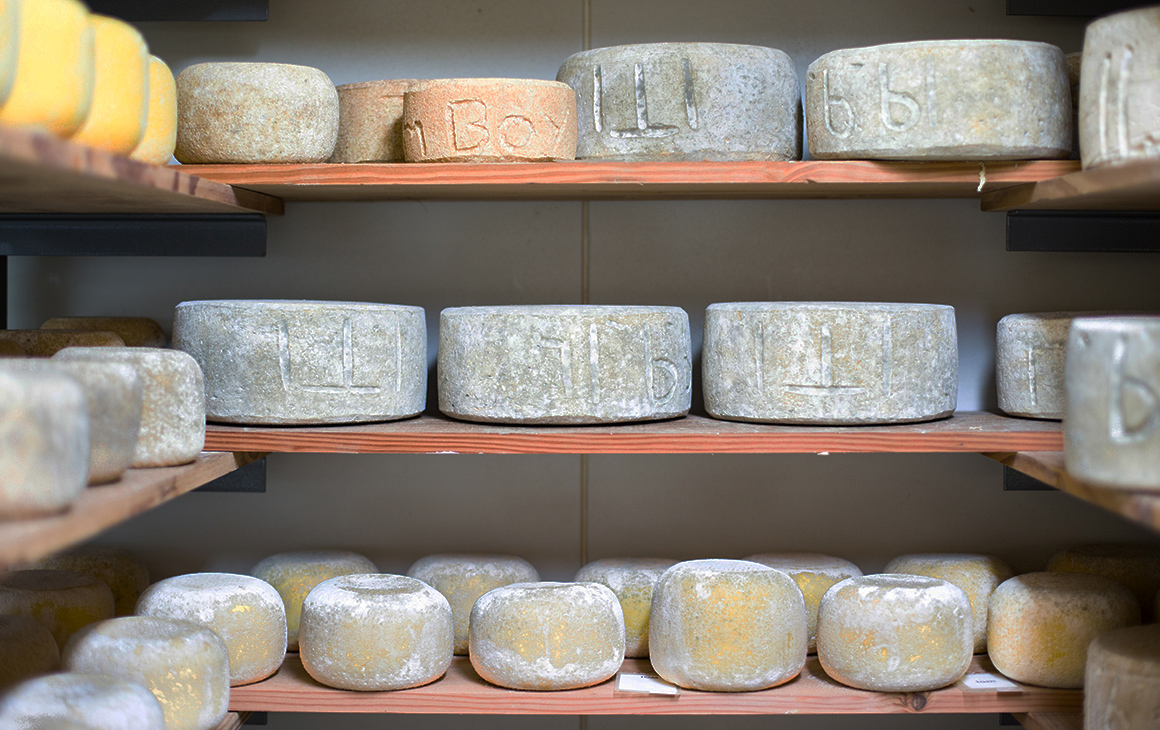 Bruny Island Premium Wines
Another pro tip: organise a designated driver early on in the day because there is a lot of tasty tipples to be consumed, especially at Bruny Island Premium Wines. Located in Lunawanna, the vineyard produces Chardonnay, Riesling, Sauvignon Blanc and Pinot Noir for you to sample.
They also serve crisp J Dillon And Sons Cider made from a blend of Jonagold, Pink Lady and Royal Gala apples. The Blapple Cider (made using Tasmanian grown blackberries) is our favourite. If you're hungry, the on-site restaurant serves tasty farm-to-fork meals like Huon Valley mushroom risotto and slow cooked Bruny Island lamb shoulder. FYI the portions are generous.
Get Shucked Oyster Farm and Oyster Bar
If you're a fan of oysters then get pumped because these are the best you'll ever have the pleasure of slurping down. Harvested, shucked and plated up daily, you'll feel like you're kissing the sea (their words, not ours) as you throw back one tasty morsel after another at Get Shucked. The menu is full of natural oysters and a variety of cooked options, plus it's fully licensed so a glass (or two) of Tasmania's finest sparkling is a must.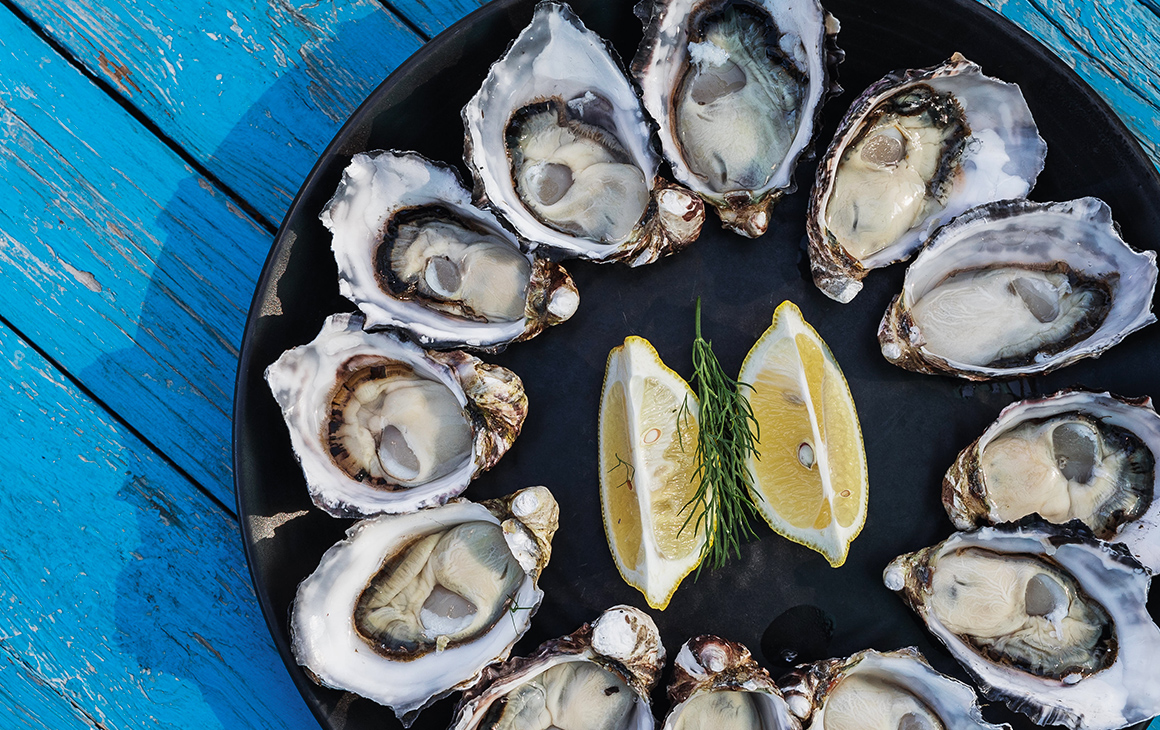 Bruny Baker
You won't find a fancy shop front at the Bruny Baker but rather a set of pale blue retro fridges on the side of the road. To be exact, on the corner of Sheepwash Road and Bruny Island Main Road. Inside these fridges you'll find rows of freshly baked bread and chocolate-topped ANZAC slices wrapped in white paper. On the side of the fridge, baker John Bullock will scrawl today's menu and prices. Simply leave your cash and enjoy your feast. Pro tip: go before lunch as these tasty treats don't last long.
Best Things To Do On Bruny island
Scope Out The Lighthouse
The historic Cape Bruny Lighthouse was built way back in 1836. At 114 metres tall, it towers over the rugged cliffs of Cape Bruny and offers visitors stunning panoramic views. In fact, you'd be forgiven for thinking you were in Ireland with the staggering rocks, wild ocean and lush greenery. To go inside the lighthouse and climb to the top you'll need to be part of a tour, which starts at just $10 and can be booked right here. Pro tip: the lighthouse, and many beautiful walks are located inside South Bruny National Park. To enter you'll need a park pass which you can pre purchase here.
Climb The Neck
If you've ever seen photos of Bruny Island you can bet that many of them will be of The Neck, an isthmus of land which connects north and south Bruny Island. Climb the 279 steps to the lookout and score jaw-dropping 360 degree views. In the warmer months you might be lucky enough to spot tiny penguins at dusk. And be sure to check out the monument commemorating Truganini, who was the daughter of the chief of the Nuenonne tribe and Truganini, (the traditional owners of Lunnawannalonna Bruny Island) who worked tirelessly to unite the indigenous communities of Tasmania.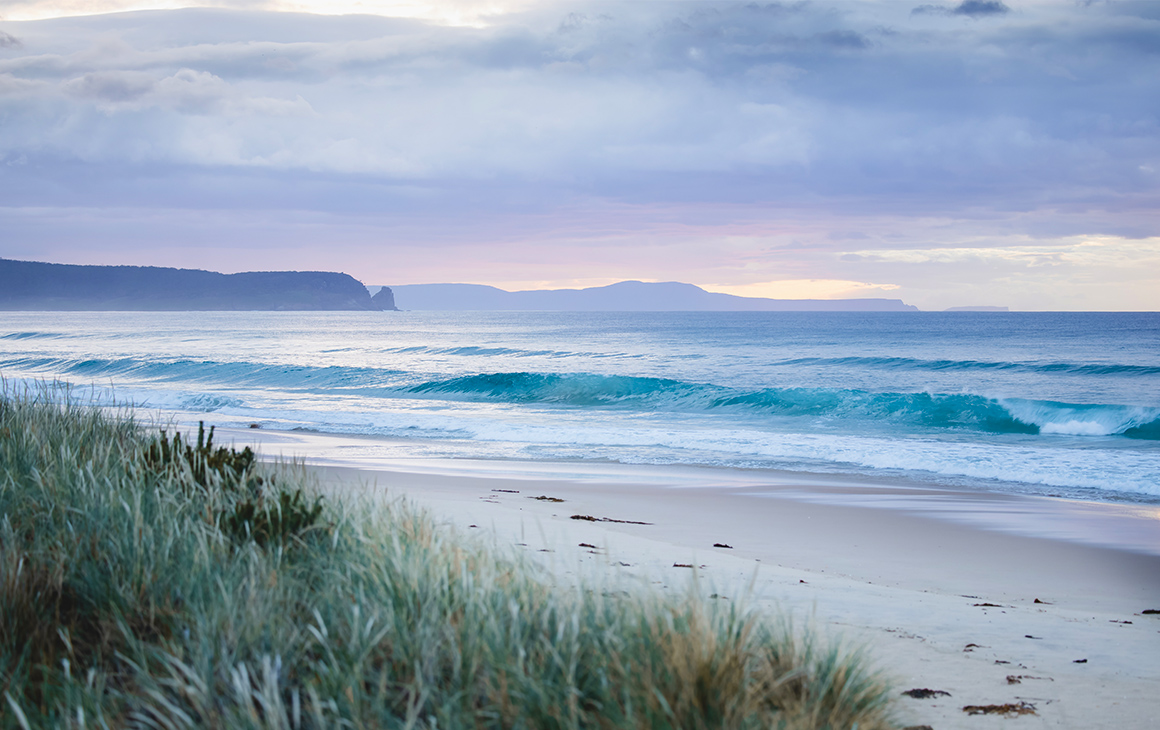 Spot Baby Fur Seals
Bruny Island is home to a range of adorable native animals, including fur seals, dolphins, migrating whales and sea birds. And one of the best ways to get up close and personal with them (in a respectful way) is via boat. We recommend checking out this three-hour tour that will see you cruise alongside some of Australia's highest sea cliffs, beneath towering crags and drift up close to listen to 'Breathing Rock'. You'll enter deep sea caves, and spot the abundant coastal wildlife that call Bruny Island home.
Have A Sleepover
With everything on offer at Bruny it's not hard to see why you'd want to extend your day trip. While accommodation here is limited there are some pretty special options on offer. Our favourite is this gorgeous hideaway. Surrounded by 99 acres of conservation forest, you'll hear the birds during the day and wallabies at night, while eagles soar in the sky. It's also perfectly located to get a glimpse of the famous Southern Lights. The cabin itself is minimalist chic with a cosy bed in the upstairs loft, a stylish bathroom, compact kitchen and fireplace. Book a stay at the Bruny Island Hideaway here.
If you've got a bigger group then check out Captain Cook Holiday Park in the heart of Adventure Bay in Southern Bruny Island. Opposite the beach and just a short stroll from the bowls club, there's a variety of accommodation options available depending on your budget and needs, including caravan sites and cabins.
Heading to Hobart? Make sure you dine at Hobart's best restaurants.
Image Credit: Jess Bonde, Adam Gibson, Andrew Wilson/Tourism Tasmania, Graham Freeman/Tourism Australia