Welcome to 30 Faces, a celebration of 30 individuals changing the world by 2030. A destination to unearth their career journey, what fuels their passion, and to educate and inspire your own journey towards a future made better.
It's pretty remarkable to think an entire movement can be born from a powerful Instagram post. But that's exactly what happened when Sydneysider Chanel Contos created an Instagram poll in 2021 asking her followers if they or someone close to them had been sexually assaulted when they were at school. Within 24 hours, over 200 people replied 'yes'.
From this viral post, the Teach Us Consent movement was born, campaigning for earlier and more holistic sexuality education. The petition has been signed by 44,000 Australians with more than 6,600 people sharing their stories of sexual assault. Fast forward to April 2022, and in response to the petition, ministers of education around Australia mandated holistic and age-appropriate consent education.
But that was just the beginning for Contos. Now, she's carved a wildly inspiring career for herself with plenty more plans to create positive change.
From arming our future teachers with the tools to teach sex education to youth once they hit the workforce to facilitating the biggest survey in Australian history on sexual consent, we chat with Contos about what's next for her. Spoiler, her schedule is packed and it's damn exciting.
Can you tell us about your career journey to date?
My career journey has been a bit strange. When I started the Teach Us Consent petition, I was studying for my Masters at University College London, teaching a few tutorials at university, and doing research for an investment fund.
I've always had a passion for gender equality and social justice—which is why my Masters was in Gender, Education, and International Development—but I never thought I would be able to make a career out of it so early on.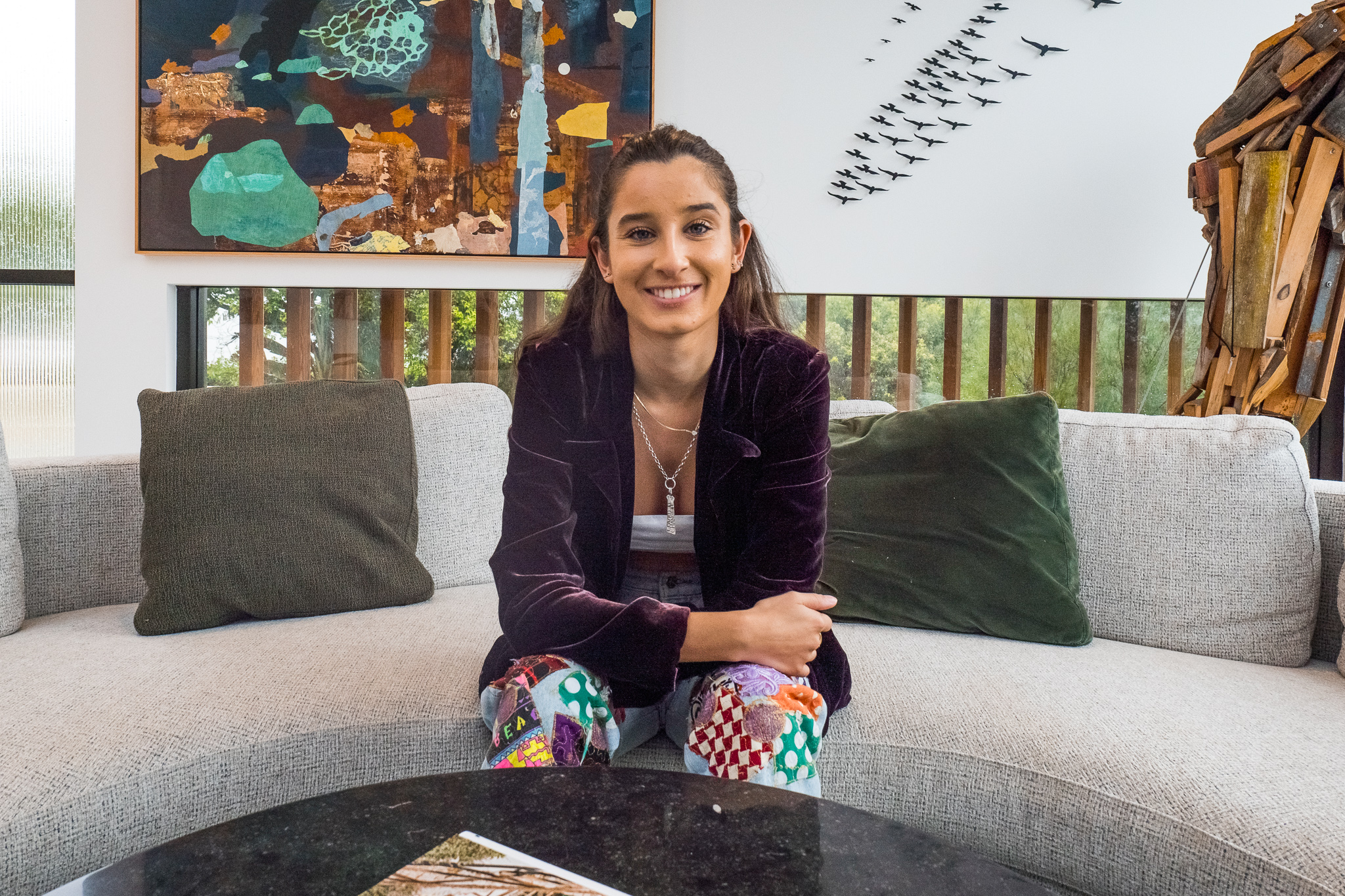 In April, ministers of education around Australia mandated holistic and age-appropriate consent education in every school, every year, starting from foundation to year 10. Can you tell us what that moment was like?
To be honest, it was so surreal and in the midst of so much else going on that I feel like I still haven't been able to process it. I think a happy cry will be in order whenever I get the chance to slow down and reflect.
Teach Us Consent has not only made massive changes here in Australia but in the UK too. Tell us about how Soma Sara reached out via Instagram for advice on starting her own movement,

Everyone's Invited.

Soma messaged me on Instagram when she saw the petition kicking off here in Australia, asking how Teach Us Consent facilitated it. She already had an organisation but invited followers again to submit testimonies and went public with her own story once she saw the impact personal accounts of sexual assault had in Australia. It's really cool to see the snowball effect happening across the globe!
You've been selected as part of the Urban List x Kiehl's 30 Faces campaign that highlights 30 individuals working towards a better future by 2030; can you share any exciting projects or what you have planned next?
I'm very honoured to be alongside all of these amazing people. There are a few things happening at the moment. First, a survey with the Australian Human Rights Commission. Secondly, Teach Us Consent has been given $8.5 million by the government to create consent education materials for schools, sports clubs, parents, and the wider community in collaboration with Our Watch. And finally, I'm going on to work at The Australia Institute and opening a Centre for Sex and Gender Equality to continue to work on structural policy change, so I'll be the director of that which I am unbelievably excited for!
Can you tell us about your plans for consent education within our universities?
I am currently speaking with the government about incorporating respectful relationships education training into pre-service training. This will be most successfully done by making respectful relationships education training a compulsory part of the requirements needed to become an accredited teacher in Australia.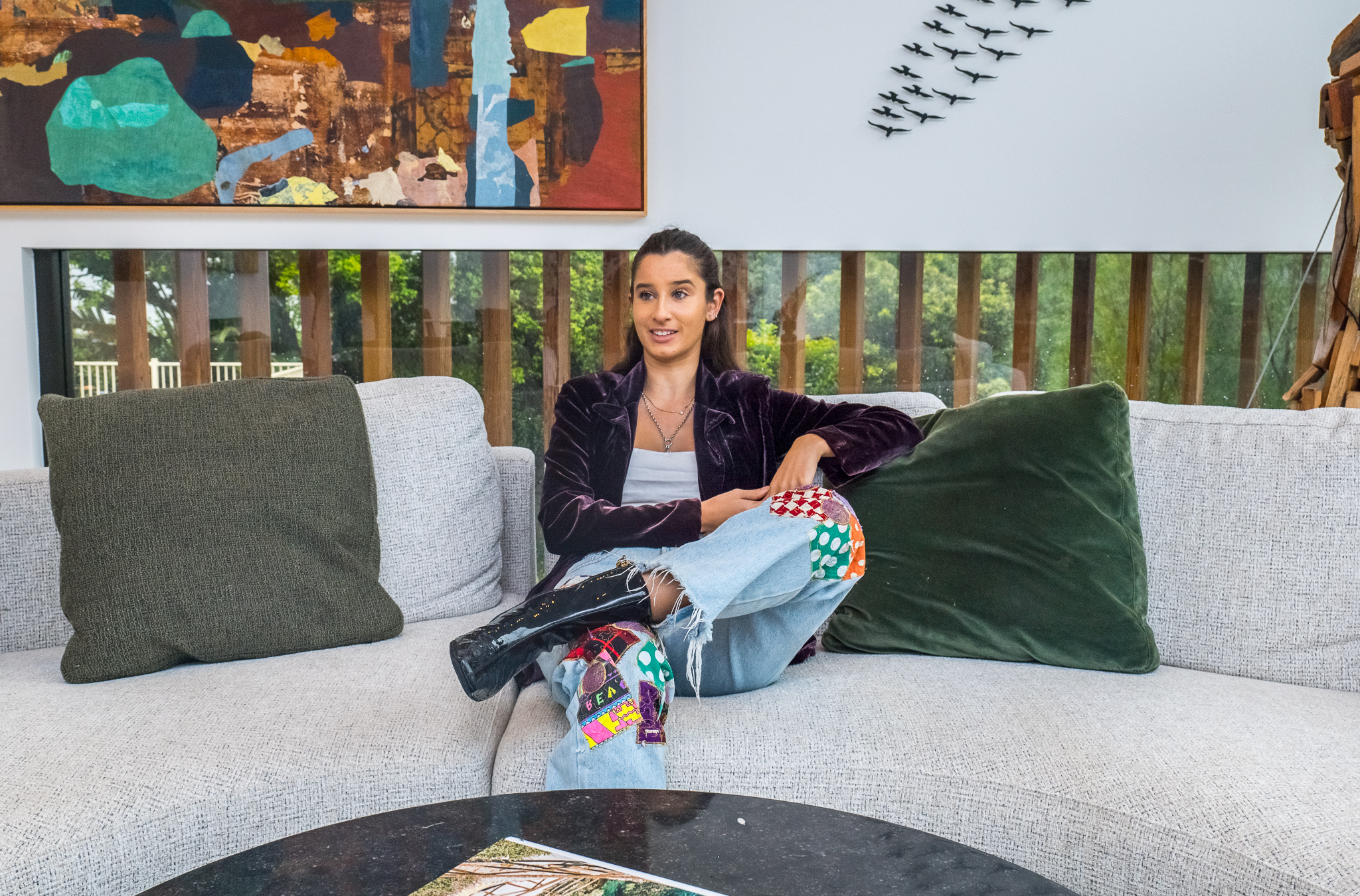 You're also surveying 150,000 young people on consent with the Human Rights Commission—what do you hope to achieve?
The main aim of the survey is to start measuring understanding of consent in young Australians. The first survey will be done before consent education is mandated in the Australian curriculum, and then periodically after that, so we can start measuring how the education is being implemented, and how attitudes, beliefs, and prevalence of sexual assault are changing.
This will help Australia improve education over time where gaps are exposed, and also fill in data about peer-on-peer perpetrated sexual assault in Australia.
You were recently photographed beside Grace Tame and Julia Gillard. Do you feel like there's a movement taking place in Australia right now?
Yes, they are two massive inspirations to me! People have been advocating for gender equality in Australia since invasion, but this year I think the media has finally given topics such as gender equality and sexual assault the spotlight it has always deserved. I attribute this to women in the media, especially young ones, who have made this a priority to report on. It definitely feels like we are in the midst of a movement and I hope it results in gender equality becoming a political priority and a common conversation going forward.
Teach Us Consent started as a post that went viral on Instagram; what tips or insights can you share for others looking to make a change by harnessing the power of social media?
Social media is a great way to engage younger audiences. I love seeing people's posts and opinions shared on social media, even if they don't have a large following, the reach potential is infinite and has the power to impact and influence. So, I would encourage people to post about whatever messages they would like to get out into the world.
Some tips are doing interactive posts like polls or questions both for your own learning and so others can engage in conversations.
Can you give us a snapshot of what a typical day looks like for you?
Last year, I was living in London so I would stay up late and wake up early to speak to the media or attend meetings. When Australia went to sleep, I would have an afternoon nap and then at 5pm I would wake up again and study for my masters until Australia woke up again around 10pm.
When I'm in Australia every day is so different, I don't really have a typical day but if it's sunny I definitely will always try to go to the beach and I never go a day without seeing a friend!
Do you have a favourite Kiehl's product that gives you a welcomed dose of self-care amongst a chaotic schedule?
Kiehl's Ultimate Strength Hand Salve. It helps with the London cold and dry hands!
When it comes to carving out a better future, what do you see and hope for?
I hope we create a society where intersectional feminism is the norm. To carve that out, we are all collectively going to have to do a lot of learning, and more importantly, unlearning.
Continue feeding your inspiration and discover more individuals shaping the next decade at 30 Faces, and uncover Kiehl's commitment to the clean beauty movement and Future Made Better.
Image credit: Paul Liddle
Editor's note: This article is sponsored by Kiehl's and proudly endorsed by Urban List. Thank you for supporting the sponsors who make Urban List possible. Click here for more information on our editorial policy.