With the weather quickly warming up across the country, it's no secret that summer is right around the corner—meaning dodgy tan lines and red-hot bitumen are just weeks away. And while we're counting down the days until December 1, it's not because we're craving a Saturday beach trip—we started those the moment we hit September. No, this year, lockdown has lifted just in time for us to make the most of the holiday season, by hosting all the gatherings, get-togethers and soirées your heart desires. In fact, in the coming weeks, you'll even be able to meet up with mates from interstate, so you can kiss goodbye to those inter-city rivalries. The only question left is, how to celebrate? Cue the inspo, we've teamed up with Innocent Bystander to round up the best ideas to tick off.
After some extensive research on our part (read: endless sampling Innocent Bystander wine as we try to play board games with missing pieces), we've found the best ways to spend your spare time this summer. From homemade tapas to boozy high teas, here are our top tips for slaying your way through the holiday season.
Raise Your Glass (And Your Brush) With DIY Paint And Sip
As much as we love a good old paint and sip, it's just not the same as a night in with the crew. Get your creative juices flowing with a DIY paint and sip, led by none other than the legendary Bob Ross. YouTube is packed with plenty of his vids, so there's no shortage of muses for your masterpiece. Once you've picked your fave, swing past Kmart to grab the paint, brushes and canvas, and you're golden. The only thing left to do is sort out the 'sip' for half of the activity. Our drink of choice? Innocent Bystander's Pinot Noir Rosè. This drop's palette features red berry compote with a crisp, clean finish. If you're feeling peckish, we reccomend pairing with a margarita pizza or a charcuterie platter.
Treat Your Tastebuds To Tapas
Keen to cater but don't want to cook? Keep it simple with a plate of bite-sized tapas you can throw together without too much commitment. Look for recipes that don't require too much prep-work, but still present like you've put the effort in. Our personal fave? Chorizo, Manchego, and olive skewers—fast, easy, and oh so delicious. For something a little sweeter, try a sweet treat platter of fairy floss, turkish delight, fresh strawberries blaance and indulgent cheeses served alongside a bottle of fine Moscato.
Gather The Gang For A Backyard Gig
No, we don't mean hiring a band to play your backyard event—but hey, if you've got cash to splash, we can hook you up with a few local musos. But seriously, we were thinking of something a little more low-key, like passing the mic off to a mate for some off-the-cuff karaoke. Better yet, get your group's guitar guru to strum a few chords, and you've got yourself a makeshift Angus and Julia Stone performance. Of course, if your friendship group is a little less musically inclined, you're probably better off keeping it safe with a round of Guitar Hero, or some solid beats from a decent speaker.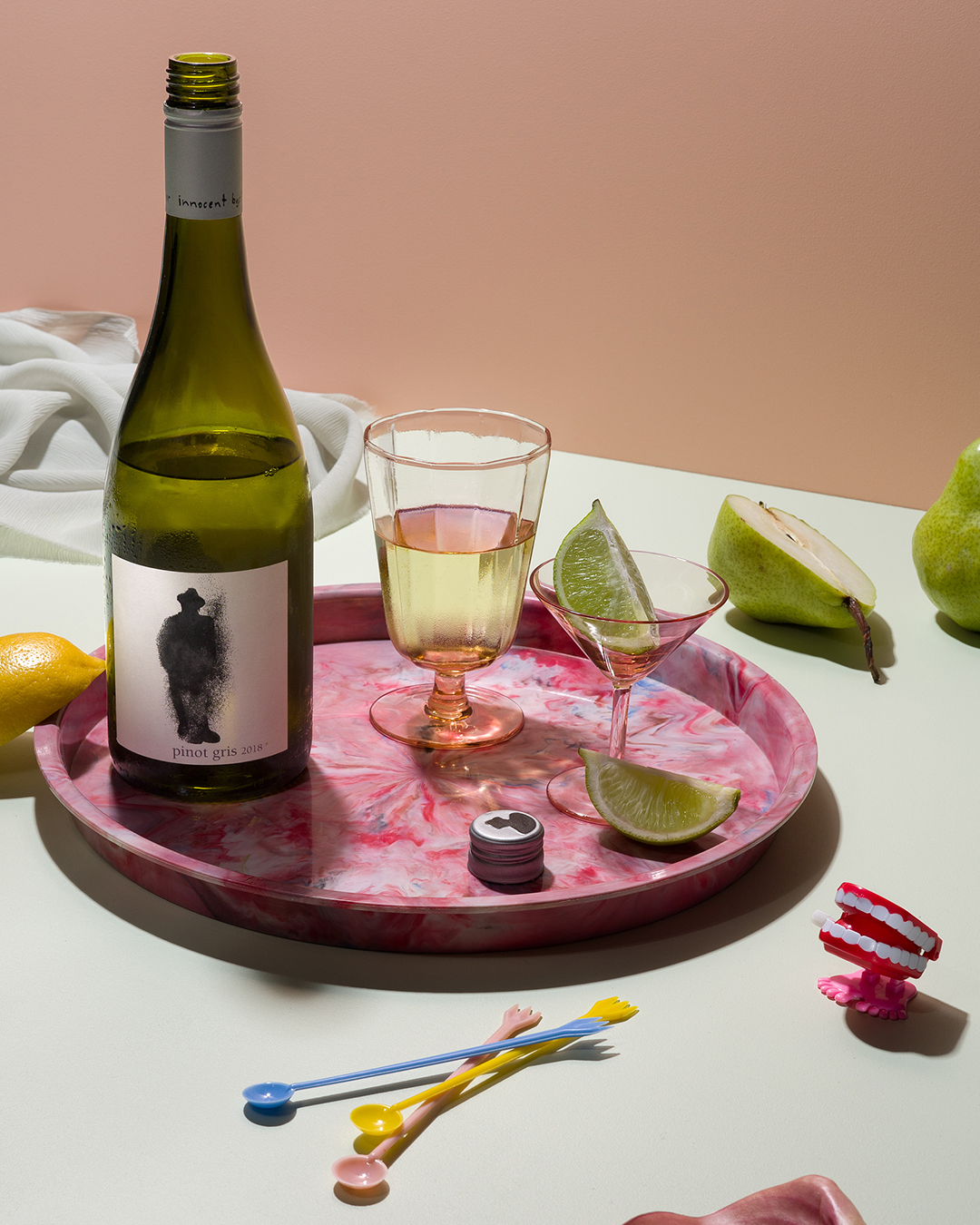 Keep Things Competitive With A Classic Games Night
When all else fails, there's simply no beating a good old games night, featuring all your fave childhood classics. Of course, the best part about adult games nights is that you can trade in Monopoly for something that doesn't make you want to flip the board over. Sure, you've got your go-tos, like Cluedo, Cards Against Humanity and What Do You Meme?, but hey—new games can be fun, too. All you need is a good group of friends, a bit of luck (you want to win, don't you?), and a tipple to cheers your success. Glass of Pinot Noir, anyone?
Pinkies Up For A Boozy Bridgerton-Inspired High Tea
With Bridgerton renewed for another three seasons, you'll need to practice keeping those pinkies high if you want any chance of mingling with London's high society. Prepare yourself for Lady Whistledown's latest reveal by hosting your very own home-style high tea. You'll need to pick up some fresh bread for the cream cheese and cucumber sandwiches, not to mention a few slices of quiche and fresh scones. But the true key to a successful high tea is the quality of the tipple on offer—so make sure you choose wisely. We recommend a bottle of Innocent Bystander's Yarra Valley Chardonnay to keep things nice and classy.
Party Like it's 1999 With Your Very Own Y2K Night
Cue up the playlist and dust off that juicy couture—the year is 1999, and word on the street is the world could end at the stroke of midnight. Celebrate the end of humanity's most successful millennium with frosty white eyeshadow, low-rise jeans, and plenty of sparkle. Britney and Christina should be blasting through your speakers, and canned food should be stacked six-feet tall on your kitchen bench. Keep disposable cameras on hand to pass out as party favours, and take the opportunity to enjoy a well-deserved break from the traumas of the 2020s.
What are you waiting for? Fire up the group chat and get the crew together for an epic night in. While you're at it, be sure to keep the vibes high and pick up a bottle of Innocent Bystander's award-winning wine.
Editor's Note: This article is sponsored by Innocent Bystander and proudly endorsed by Urban List. To find out more about who we work with and why read our editorial policy here.
Design credit: Dom Lonsdale