From the minute you walk in the door, Archie Brothers Cirque Electriq will smack all your senses at once with a giant, novelty hammer. Seriously, once your heart stops defibrillating, you'll need time to just absorb everything going on in there.
If adult arcade bars are your particular cup of red cordial, you're going to love the place. Let's start with some of the basic features. You've got dozens of different arcade games, including VR gaming, six bowling lanes, an XD theatre, dodgem cars, shooting range, plus a cocktail bar and cheese syringes.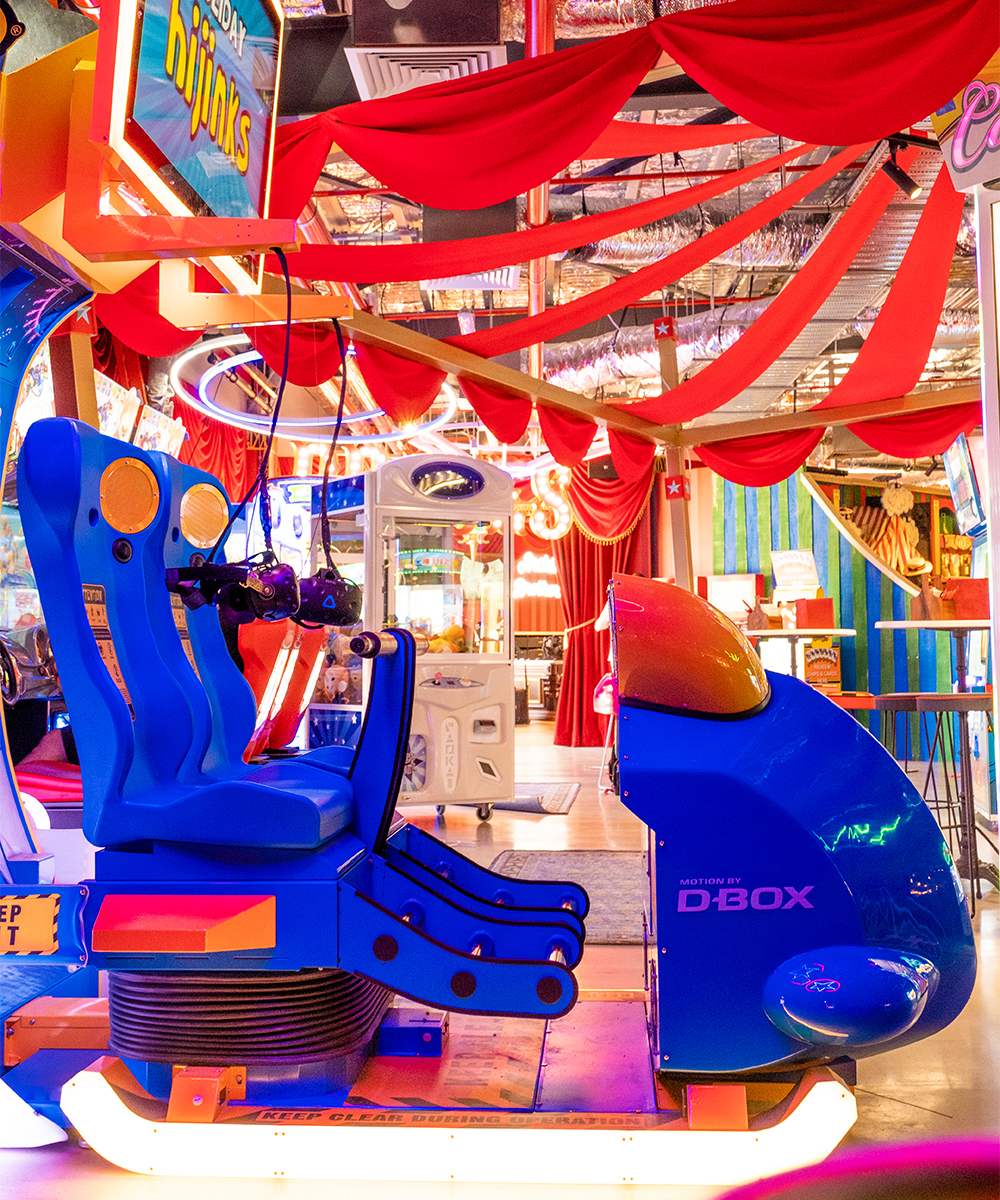 Phew. It's hard to know where to start with all that, and odds are you'll spend the first five minutes just wandering around in a daze, mouth agape. What else would you expect from the team that brought you Holey Moley and B.Lucky & Sons?
The entire space is a veritable wonderland of flashing lights and circus theming, and the game selection is enough to keep you entertained for hours. There's VR roller coasters, basketball Connect 4, tests of strength, Mario Kart racers, air hockey tables, and (our personal favourite) an old-fashioned shooting range, run by an animatronic bear.
Of course, the games aren't just for fun. You can also win tickets. And just like at B.Lucky, the prizes aren't your bog-standard bouncy balls and keyrings. We're seriously eyeing that vintage Jumanji board game (a steal at 1000 tickets). There's also Simpsons Chess sets, old-school Furbies, retro gaming consoles and Duff Beer memorabilia.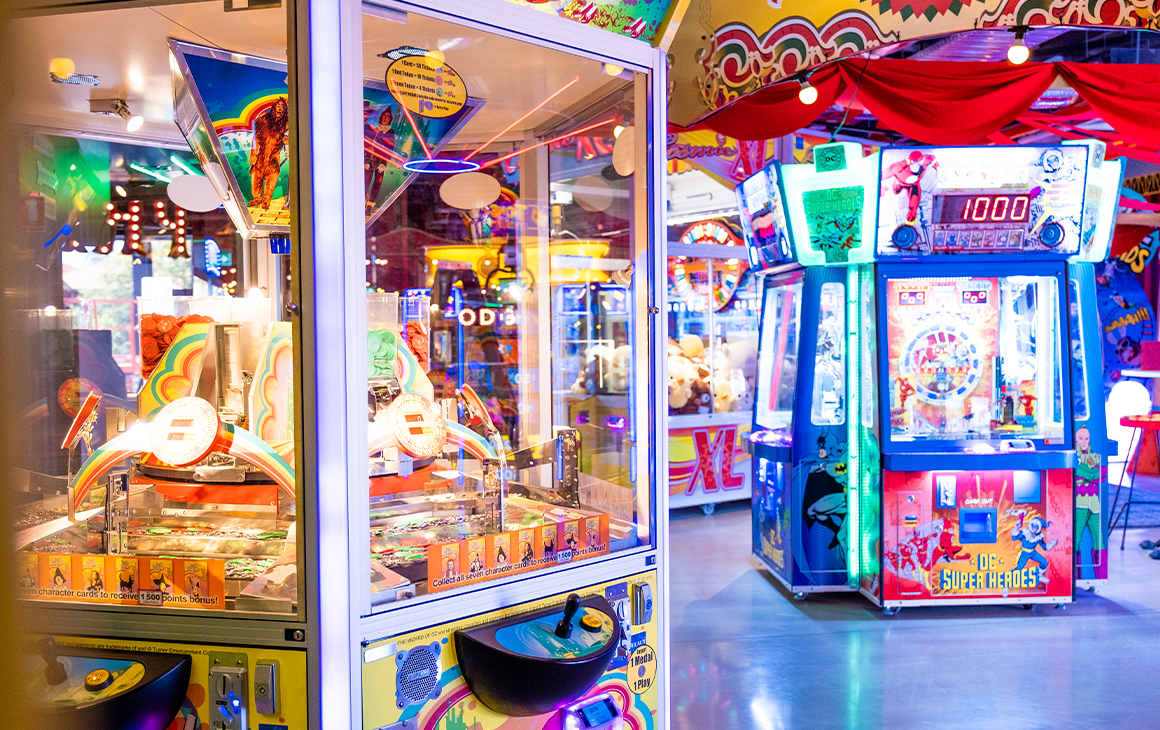 As for the drinks, well—diabetics might want to steer clear. There's The Big Top selection, which features cocktails like the Schnapps, Crackle and Pop, blending cinnamon whisky, butterscotch schnapps, bitters, maple and popcorn syrup and soda before topping it in whipped cream popcorn. Then there's the ridiculous shakes, which can be made boozy with the addition of spirits—though whether you can handle a shot of white rum and Frangelico in your strawberry shake with a vanilla frosted rim, giant lollipop, candy kebab, whipped cream and sprinkles is another question.
You can also load up on pizzas (there's even a vegan option), burgers (The Cheese with a cheese syringe is our favourite) and loaded hot dogs. Whack on some Cajun-dusted waffle fries and tater tots and it'll be your 12th birthday party all over again. Except we're guessing you weren't drinking alcoholic shakes at your 12th birthday party. At least, we hope not.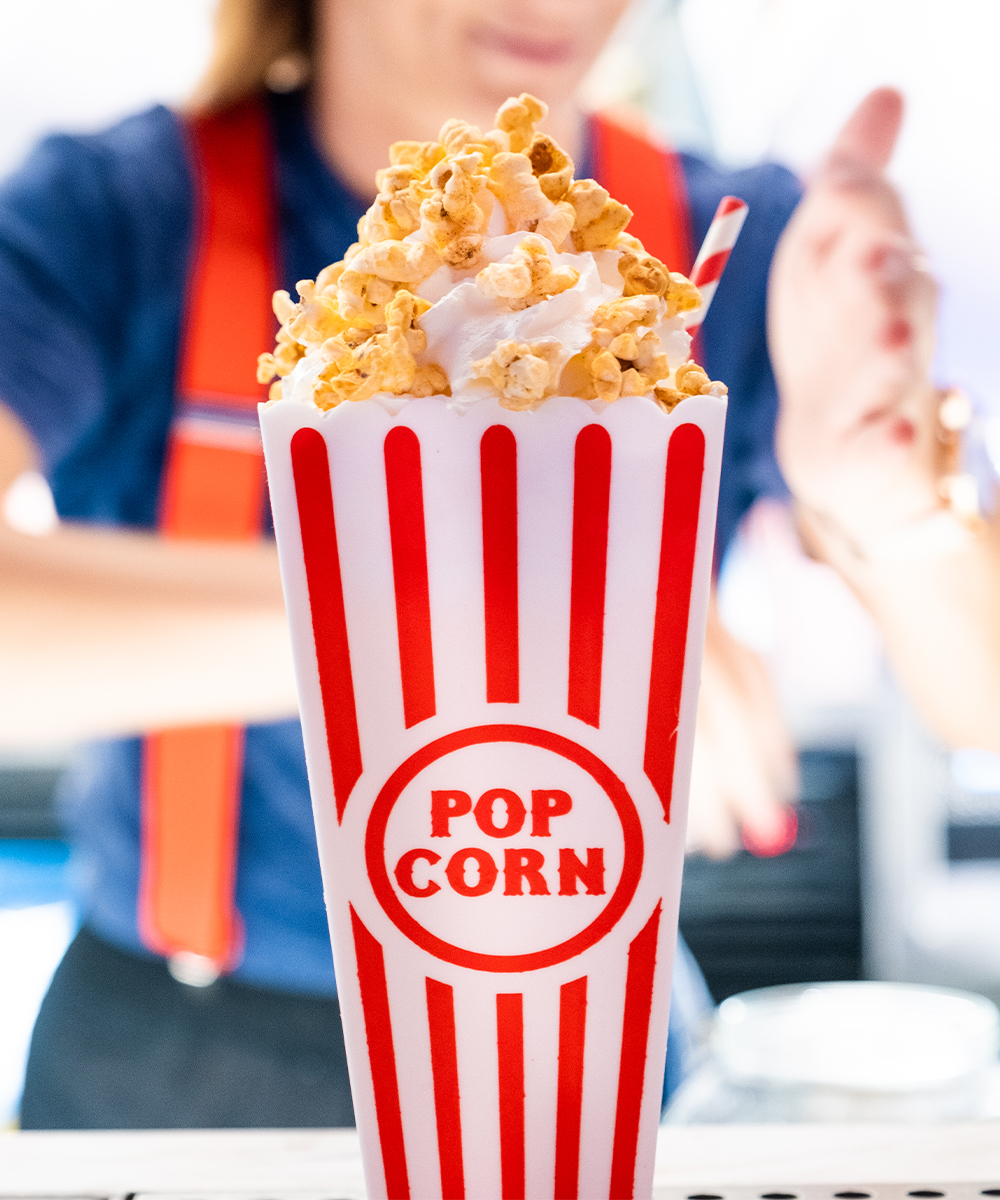 The weirdest thing about Archie Brothers? You find yourself having fun in Toombul, with the wild and wonderful spot just one of the many new venues set to hit Upstairs, the brand new kidulting and foodie precinct set to get the north side swinging.
Bonus, the Archie Brothers crew have just launched the 'Power Hour'—every Monday to Friday from 5pm, you can get an hour of unlimited games and attraction for just $10 per person. Sold.
So what are you waiting for—round up your squad and get ready for the most epic button-smashin', cocktail-sippin', burger eatin', time you'll ever have at Archie Brothers Cirque Electriq.
Check out every bar in Brisbane where you can do more than just drink here.
Image credit: Sophie Spencer