Far be it from us to contradict our twelve-year-old selves, but guys, Brisbane museums are cool. Seriously, we're talking about entire buildings dedicated to fossils, ancient Egyptian tombs, and spooky old crime scene photos. Weekend plans: tick!
From history buffs to chemistry kids and dino nerds, there's a little something for everybody. Today, we'll be your guides through the ins and outs of Brisbane's best museums.
Museum Of Brisbane
Brisbane City
We heard you like Brisbane museums, so we found you a museum in Brisbane, for Brisbane, about Brisbane. Where the state museum focuses on general history and international exhibits, this space—set in the heritage City Hall—focuses on our city's unique story of art, culture and history. While you're there, don't miss the chance to take a tour up to the clock tower to take in the view.
Queensland Museum
South Brisbane
Jaw, meet floor. An afternoon in our state museum will bring you face-to-face with towering dinosaurs, interactive nature displays, and touring exhibitions. If you're chasing a quintessential Brisbane museum experience, the Queensland Museum is a treasure trove of hands-on discoveries.
SparkLab
South Brisbane
If you prefer museum collections with a side of cheeky, step over the velvet rope and into the fan-favourite SparkLab. Popular with young visitors (and the young at heart), this hands-on space is a maze of experiments, optical illusions, and exhibits of sensory experiences. After all, it's not every day that you can race your friends through a spinning tunnel for science.
Queensland Police Museum
Brisbane CBD
Take a break from the Mindhunter binge for a true-crime thriller at this Brisbane museum. You'll find the Queensland Police Museum directly opposite Roma Street Station, set on the ground floor of Queensland police headquarters. Inside, self-appointed detectives can wander through a maze of mock crime scenes, unsolved murder files, and real evidence. (Cue Law and Order sound effects.)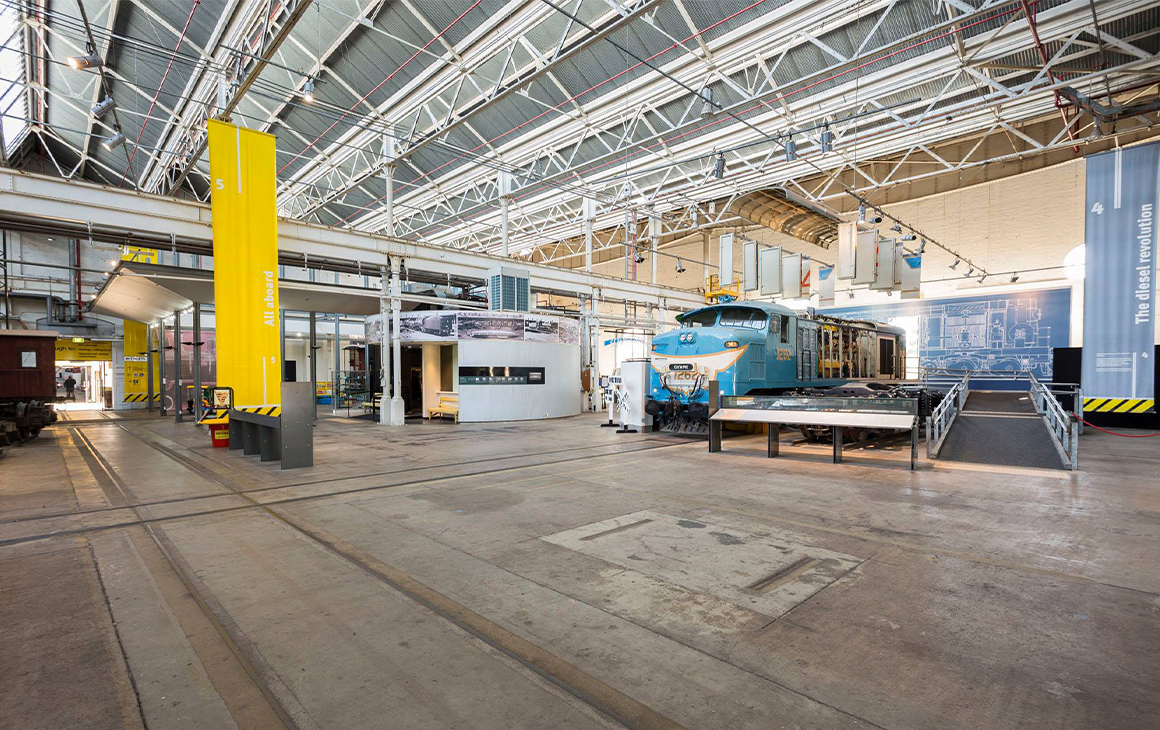 Workshops Rail Museum
Ipswich
All aboard! In your hunt for museums around Brisbane, it's worth changing train lines for Ipswich's hidden gem. The Workshops Rail Museum is as theatrical as it is historical, showcasing the stories and secrets of Australia's oldest operating railway workshop. Tour railway platforms, explore Australia's oldest train carriages and unleash your inner conductor for an afternoon of off-the-rails fun.
Abbey Museum
Caboolture
It's a long, long wait between our yearly doses of the Abbey Medieval Festival. If you're enough of a Renaissance fan to know Donatello and Raphael as anything other than ninja turtles, Abbey Museum is bound to be your jam. The north-side spot serves up collections of medieval weapons, Renaissance paintings, and antiquities to curious minds, exploring the worlds of ancient Europe, Egypt, Greece and China.
Army Museum
Petrie Terrace
If you get any response besides a hearty 'sir, yes sir!' when inviting your pals to the Army Museum, you can colour us surprised. Labelled (for good reason) as one of the top museums in Brisbane, the Victoria Barracks structure offers a glimpse into Brisbane's WWI base and WWII headquarters. Visitors can tour through the guardhouse and cells, officers' quarters, hospital and more.
Maritime Museum
South Bank
It's hard to miss the looming shadow of the Queensland Museum at the Cultural Centre, but there's another South Bank museum to catch on your next visit. If you're not frequently pacing the Goodwill Bridge or feasting your heart out at River Quay (guilty), you might've missed the Maritime Museum on the northern end of South Bank. Five words for you, Brisbane: you can board a warship.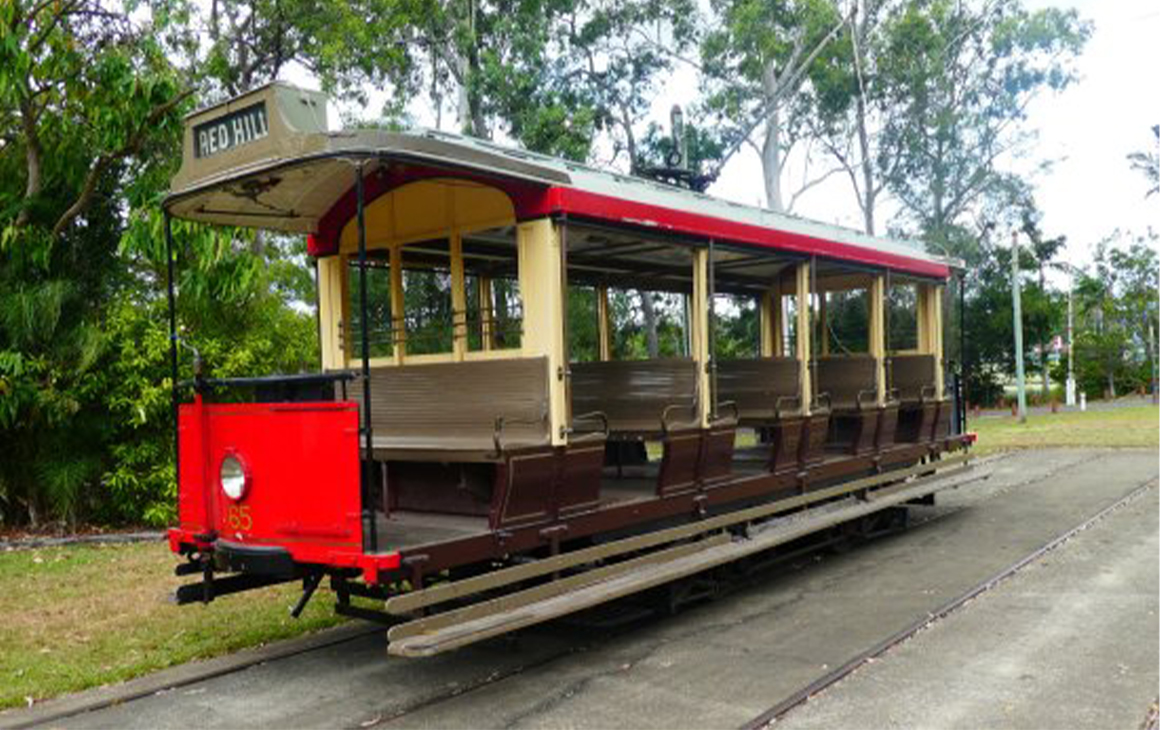 Tramway Museum
Ferny Hills
Nope, you didn't pass out and wake up in Melbourne—this Brisbane museum is just veering off the usual course. Fun fact: Brisbane actually had trams of its own between 1885 and 1969. Here's the better fact, though: you won't just get to check them out at the Brisbane Tramway Museum—you'll actually get to jump aboard and take 'em for a spin.
Old Petrie Town
Whiteside
As we've learned from Grandpa Simpson, it's hard not to crack a smile at a good 'back in my day' yarn. At Old Petrie Town, you won't just listen to stories about moonpies and shillings (yup, Australia had shillings); you'll actually get to explore this restored historic village. Sprawling over a massive 48 acres, this is like no Brisbane museum you've seen before. Check out the old schoolhouse, the town's milk bar, and even the vintage cars rolling through the streets.
Caboolture War Plane Museum
Caboolture
If Riverfire has taught us anything, it's that time hasn't diminished the thrill we find in good pilots, a handful of tricks and a plane tearing across the sky. At the Caboolture War Plane Museum, they've taken everything we love about museums—great exhibits, WWII relics and tour guides with a passion for their stories—and sprinkled a hefty dose of plane showmanship on top. Watch warbirds take to the sky, stand in awe of the F111 and Lincoln Bomber, and (if you're lucky) even climb into the cockpit yourself.
Caboolture Historical Village
Caboolture
Think you've walked the walk of all Brisbane museums? Have you seen everything from T-Rex to true crime? Well, folks, you know what they say: sometimes, it takes a village. At Caboolture Historical Village, over 110,000 museum pieces are waiting to be explored as you tour through more than 70 buildings. From the prison exhibit to the old railway station, this is a far cry from the museum experience we know and love—and we bloody love it.
Telstra Museum
Clayfield
Hey, Brisbane. Clayfield called, and it's got a museum for you. On Wednesdays, the doors of the Telstra Museum open for a glimpse into Australia's past. Volunteers will guide you through exhibits of vintage phones, switch boxes and telegraphs, restored and preserved since the 1800s. If you're under say, 25, they'll also be able to answer questions like, 'What is a landline?' and 'Why do we say "hang up the phone"'?
All Brisbane museum'd out? Better start on the best art galleries in Brisbane then.
Image credit: Museum of Brisbane