One lucky family will call Bluey's family home their own for a weekend thanks to the incredible Only On Airbnb program's first pop-up in Australia.
Styled directly from the international cultural phenomenon produced and set right here in Brisbane, the Heeler home will come complete with unmistakable elements from the series like Bluey and Bingo's bedroom, the home's bay window, and even Bluey's magic xylophone.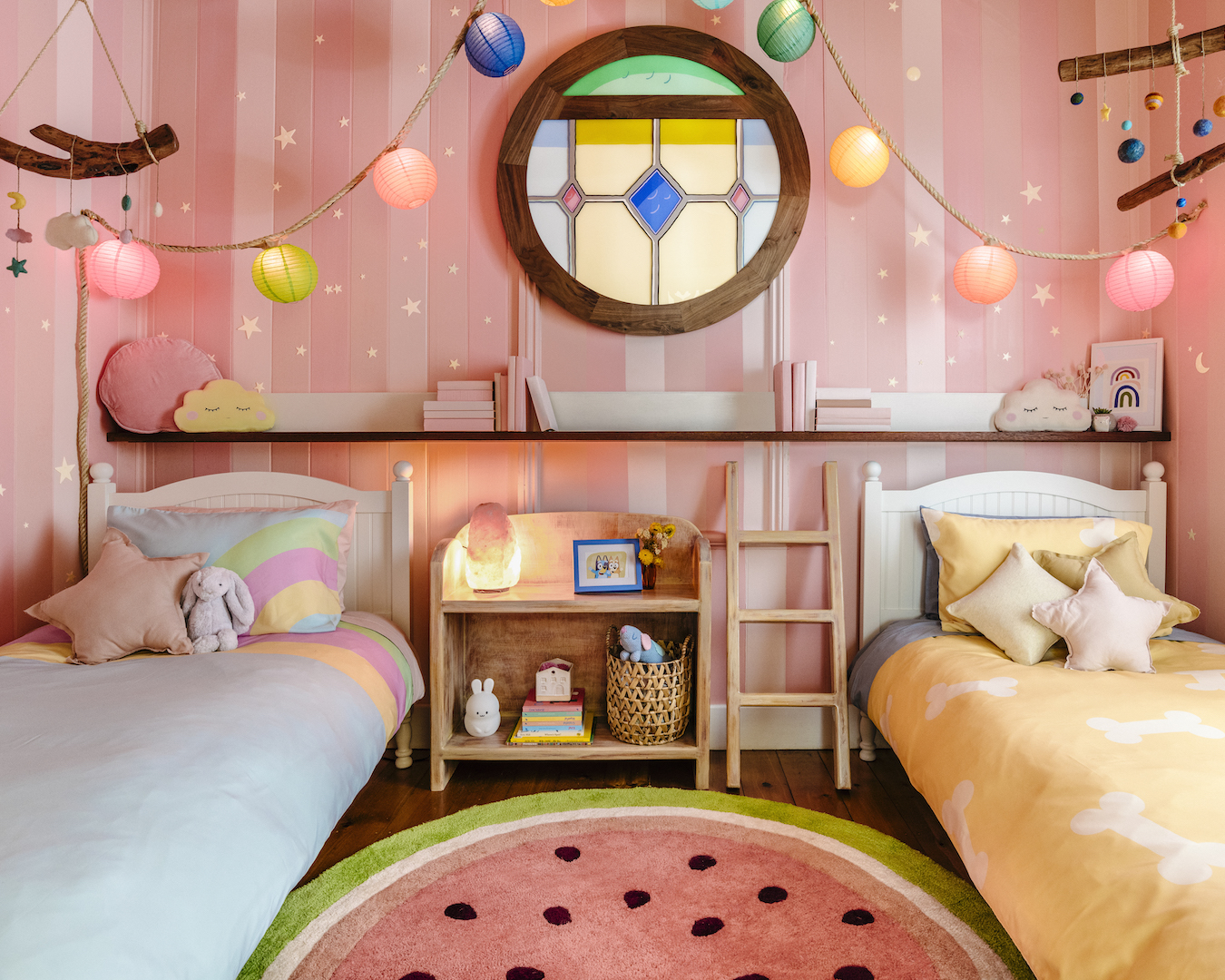 The one-off itinerary will be topped off with an afternoon decorating Bandit's iconic duck cake, making puppets with Bob Bilby, chowing down on a Chinese takeaway feast in the backyard (with spring rolls, of course), and a tour of Ludo Studio, where all the magic is made.
This two-night experience (February 18–20) is on offer for two adults and two kids for just $20 total. Set the alarm, as bookings will go live at 7am on Tuesday 15 February here.
If you miss out on booking a visit to Bluey's place, Airbnb is also hosting an online experience from the Heeler home with Bluey composer Jazz D'Arcy and children's choreographer Cherie Lange on 26 and 27 February (Australian, US and UK time zones available). You can book in here from 7am on Tuesday 15 February.
Nab a sneak peek of the Airbnb listing of the Heeler home here.