Gin, whether it's served straight, with tonic over ice or mixed in a cocktail, is a perennial favourite of ours. Sure, we love to drink it, but now we can make it too, and so can you. That's right, you can now sip your very own brew and it's all possible thanks to the legends at the new Brisbane Distillery.
Here to take your gin obsession level from amateur all the way up to pro, Brisbane Distillery has landed in West End, taking over a warehouse venue next door to Davies Park and filling it with everything you need to make, sample, buy and drink smooth gin.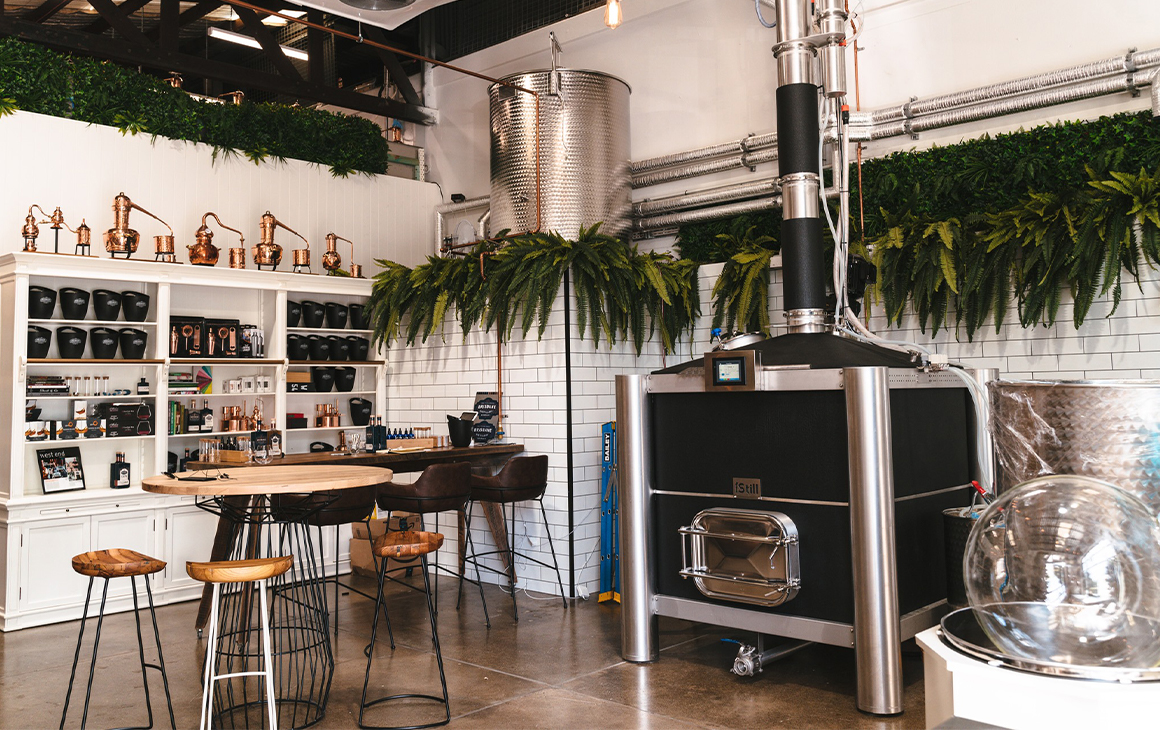 Drop in and you won't just be able to pick a bottle of gin from the shelf and take it home (though you can do that too)—you can also get your own personal gin mixed up to drink right there at the bar. That's right, with a little help from the expert distillers, you'll be able choose several botanical flavours to combine and create a 100ml bottle of gin, which you can take into the luxe bar behind the tasting room to sip with or without the perfect tonic. Loved it so much you want more? Just get a full bottle made up to take home.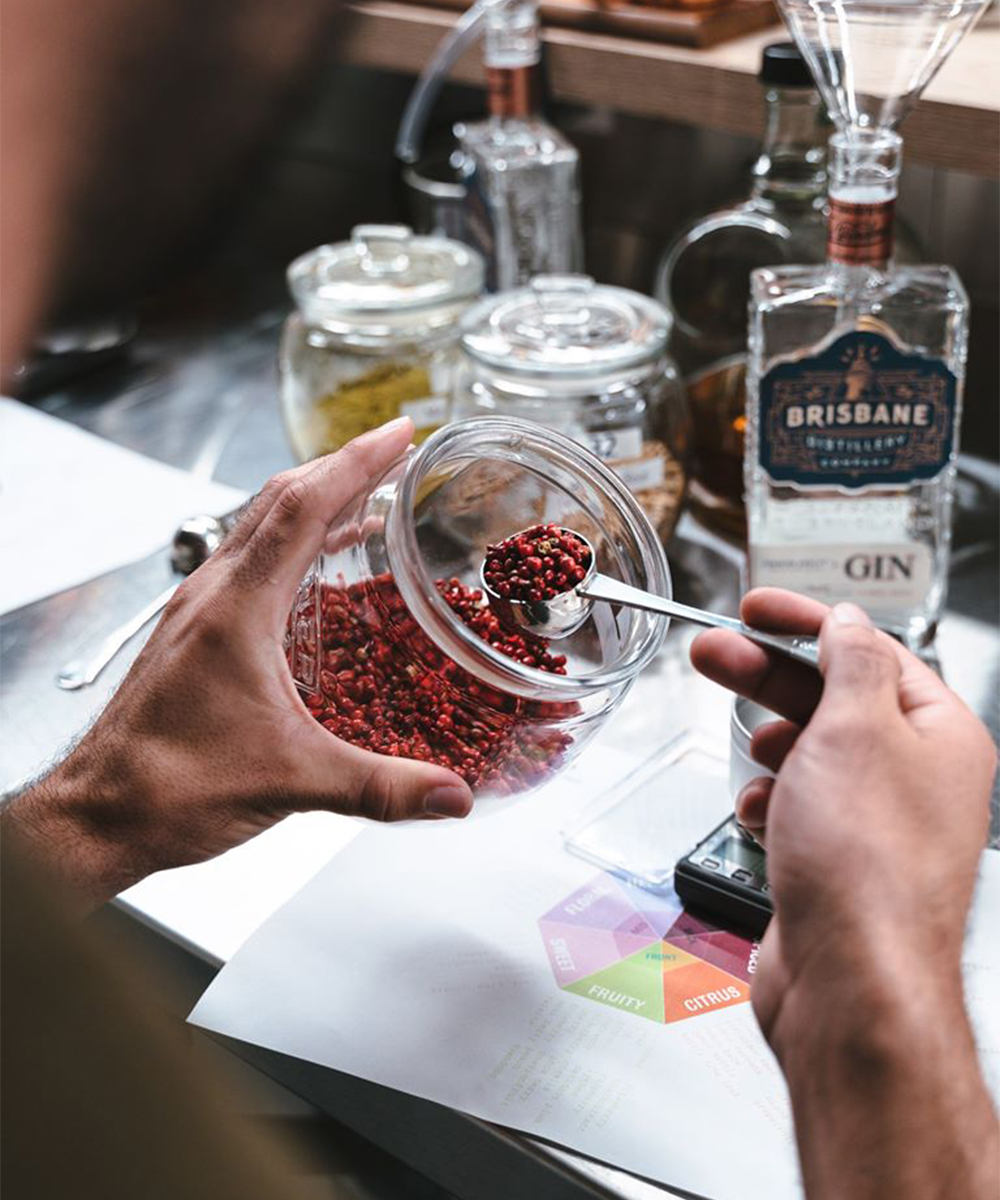 Being a grain to glass distillery, these guys don't just add botanicals to a base spirit and call it a day—every bottle here is distilled from scratch. Using malted barley sourced from south east Queensland, the master distillers first create a neutral spirit in the massive onsite stills before distilling it again and again to finally produce a smooth, Brisbane-worthy gin. Plus, they plan to get super creative with their ready-to-buy flavours—think everything from eucalyptus to chocolate orange and chai flavoured blends.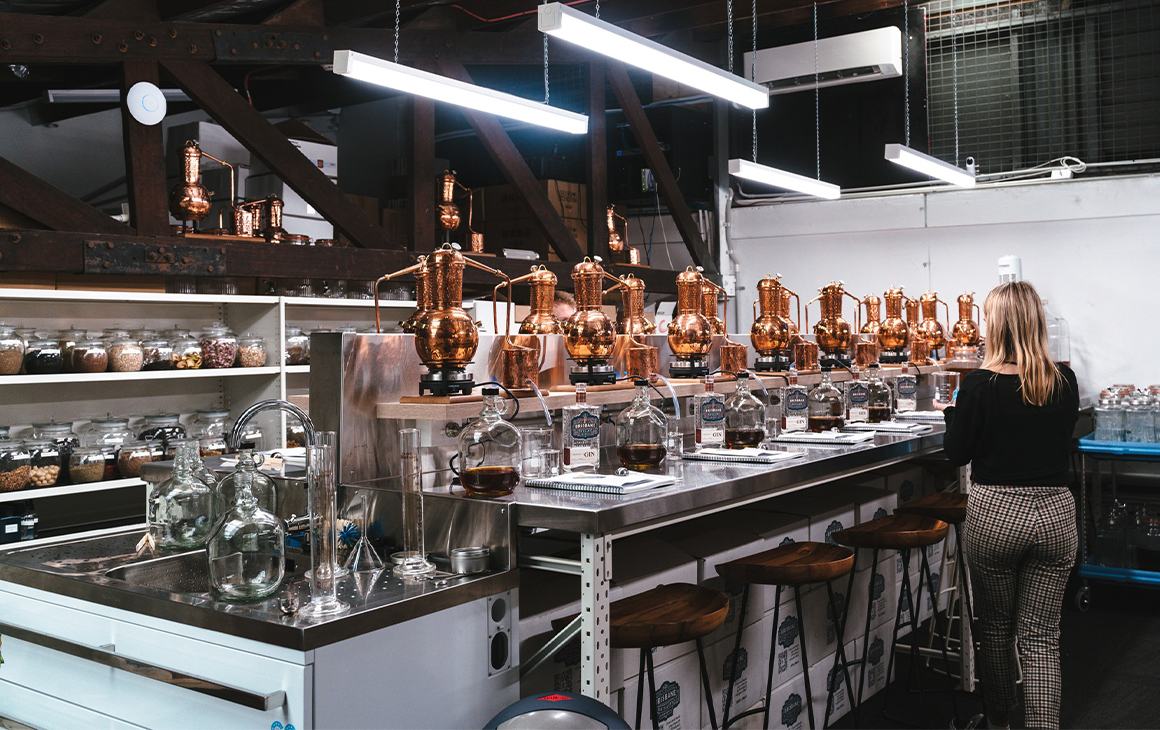 Want to get a piece of the distilling action for yourself? Well you can do that too, thanks to the distillery's gin making classes. In this boozy masterclass, which takes place in an upstairs loft above the main distilling room, you'll be set up with your very own miniature copper still and be guided step-by-step through the process of turning neutral spirits into gin.
First up, it's about picking your flavour combinations, so you'll spend time pouring over various botanicals—everything from lemongrass to juniper and chamomile—to create a tasty mix. Next, it's time to get your inner geek on as you use some very technical looking equipment to measure out, balance and eventually distil your own gin. Never fear, you don't need a science degree to nail this as a real expert will be by your side to assist.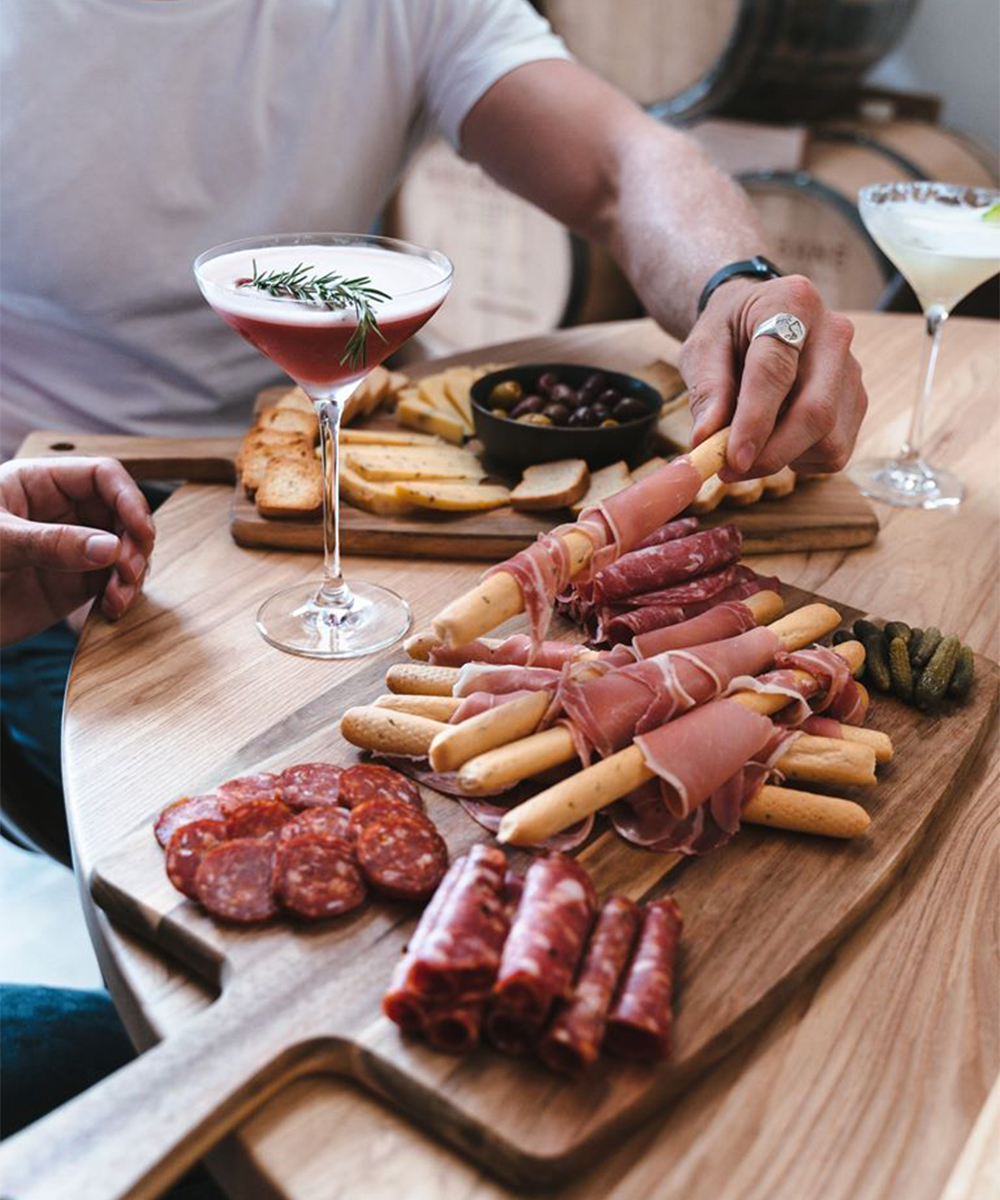 Finally, after taste testing your creation, you'll pour your concoction into a 500ml bottle and add a personalised label to take home with you. Already frothing to book in with your crew? Book in a session here.
If you're just popping in for a bottle and a chat about all things gin, make sure you check out the secret bar, where you can sip creative gin cocktails and nibble on charcuterie boards. Brisbane Distillery is open Tuesday to Saturday for tasting, buying and just having a good yarn about the many reasons we all love gin. Find all the details here.
If you prefer your gin delivered, check out Brisbane's best local distilleries.
Image credit: Brisbane Distillery