No outfit is ever complete without the right jewellery to go with it. Whether you're after the perfect pair of classic gold hoops or something a little more on the glam side—because who doesn't love a bit of a diamond moment—the many Brisbane jewellery boutiques calling our humble city home have got you covered. And with that, we say take our money.
Below are seven locally-made Brisbane jewellery brands that are a collection must-add.
Kellective By Nikki
Handmade in their Brisbane based studio, Geordie-born Nikki Kelly is dedicated to designing unique jewellery, perfect for special occasions. Whether you're looking to spoil your significant other, treat your mum for Mother's Day, or secure your bestie the gift of their dreams, Kellective By Nikki has something for everyone—even little ones—amongst their collection of delicate pieces, which can be personalised with engraved names and initials. Matching mum and bub jewellery? Yes please.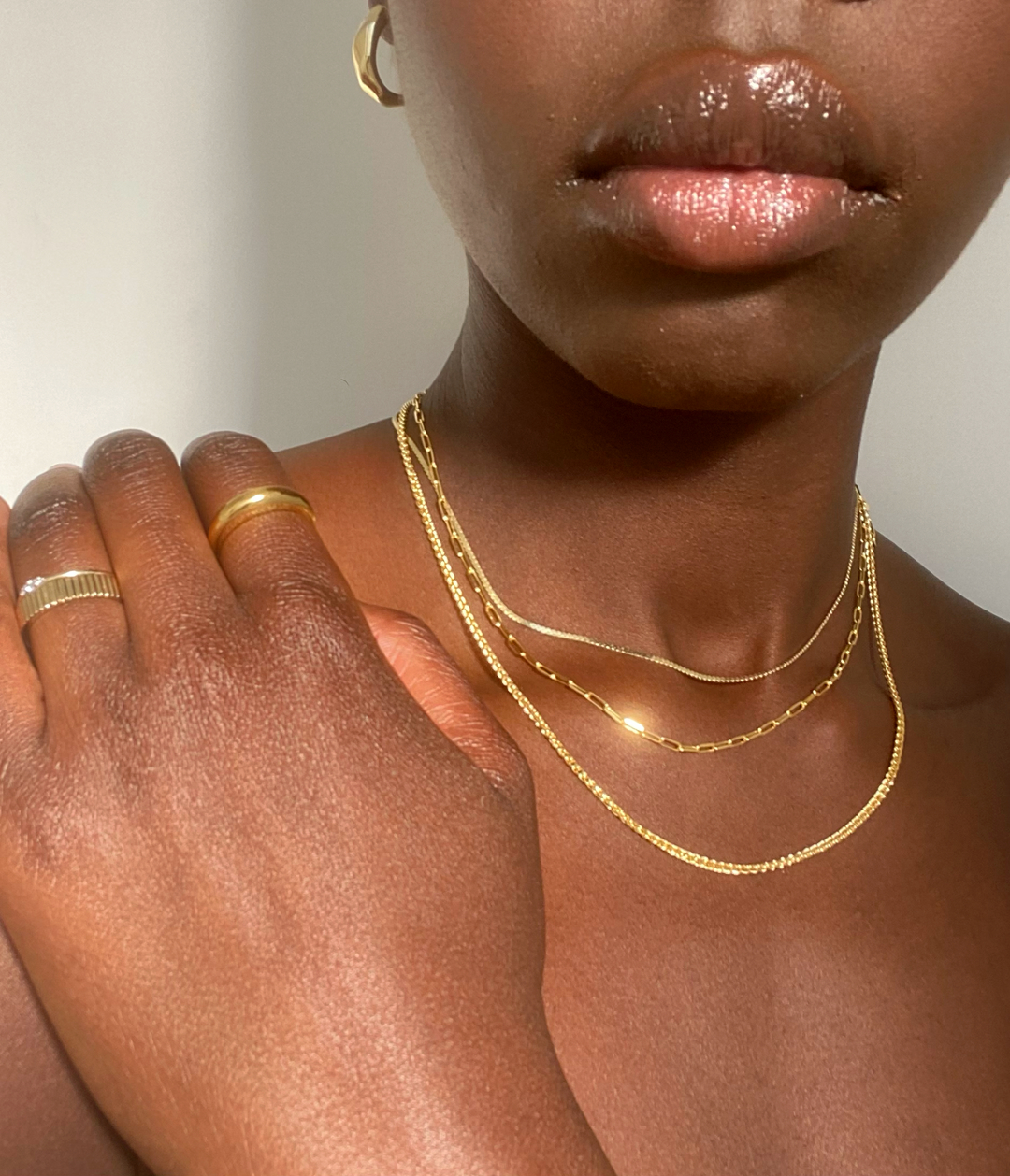 Medley Jewellery
It's time to ditch the latest trends and invest in quality jewellery that's ethical, affordable, and crafted for longevity. Medley Jewellery pieces are not only stunning, but are each made with materials such as conflict free gold and ethically sourced diamonds to ensure you don't feel guilty wearing them. From delicate chains to chunky rings, you'll want one of everything. every piece will last the test of time.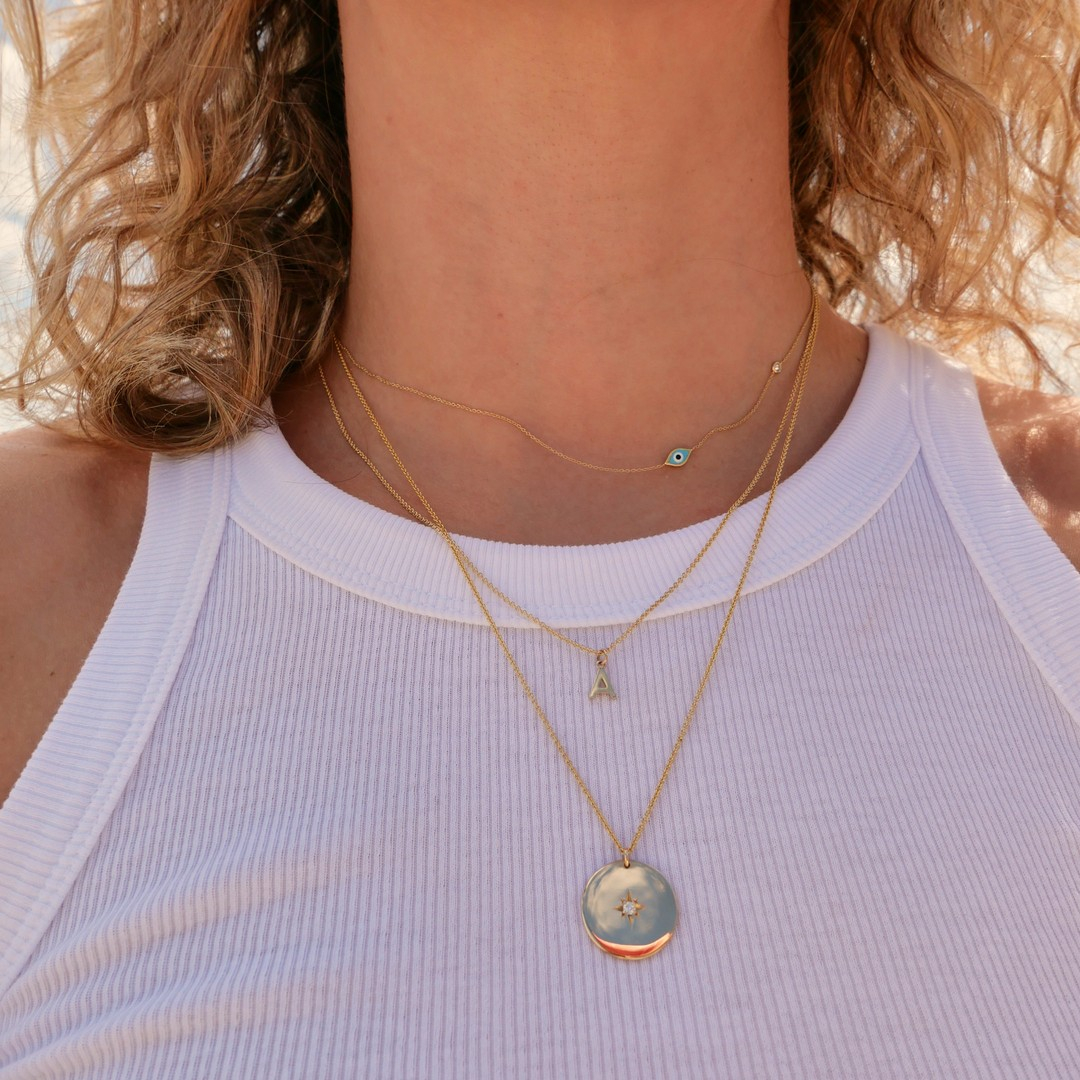 BY BABY
Designed by Angelique Andronis, daughter to renowned Australian jeweller Angelo Andronis, in their contemporary James Street studio, BY BABY is the place to go for statement pieces and one off designs. Choose from gorgeous stackable rings and necklaces, classic ear cuffs and breathtakingly simple earrings, or book in for a custom-made piece (something to go with a certain question, maybe?).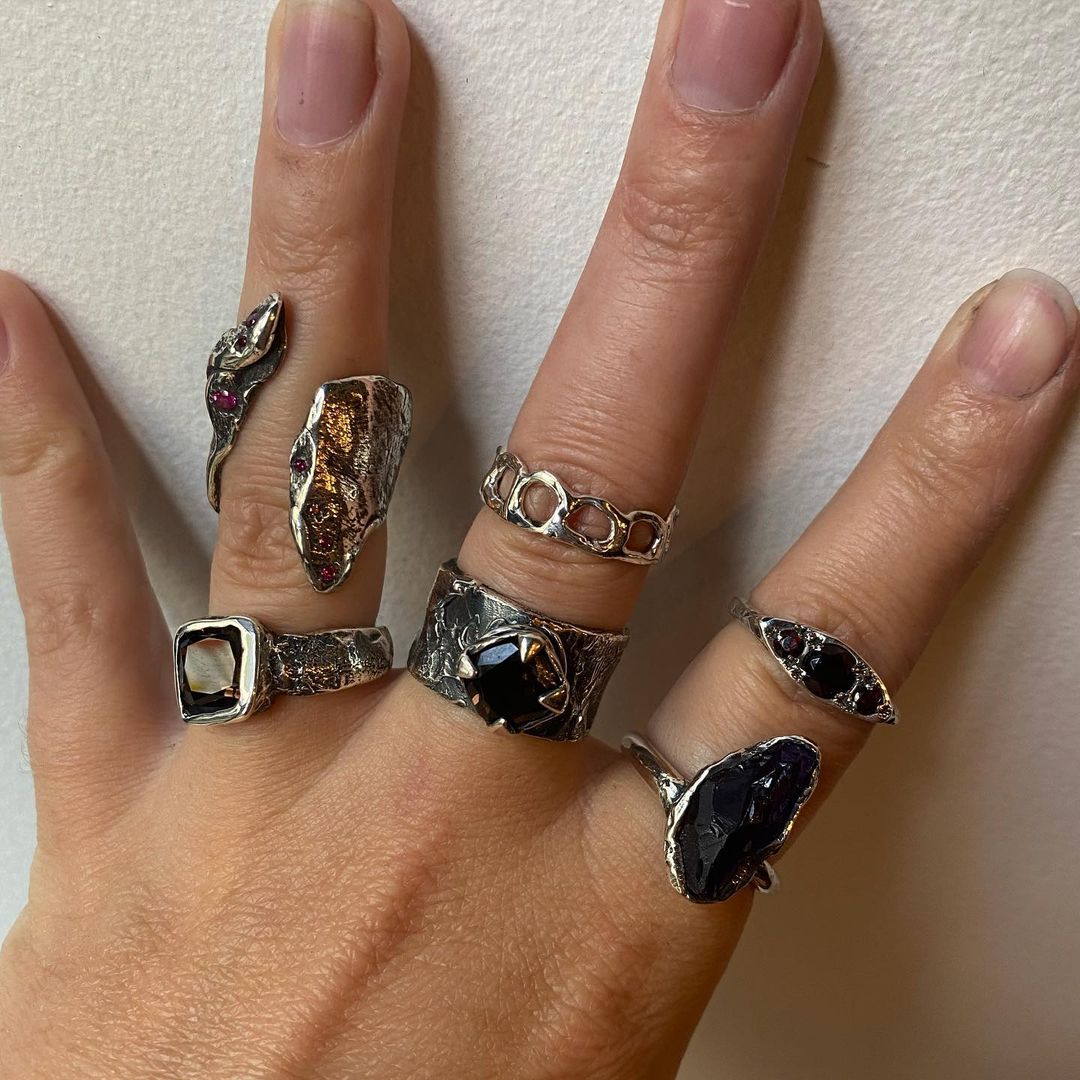 Jess Blak
If you're on the hunt for a one-off piece that will definitely have people asking 'where did you get that?', Jess Blak has you covered. Inspired by textures found in ruins and shipwrecks, each one of her pieces is handcrafted from start to finish, resulting in an array of deliberately imperfect jewellery pieces, with no two pieces exactly the same. Using recycled gold and silver and responsibly sourced stones, they're as ethical as they are beautiful.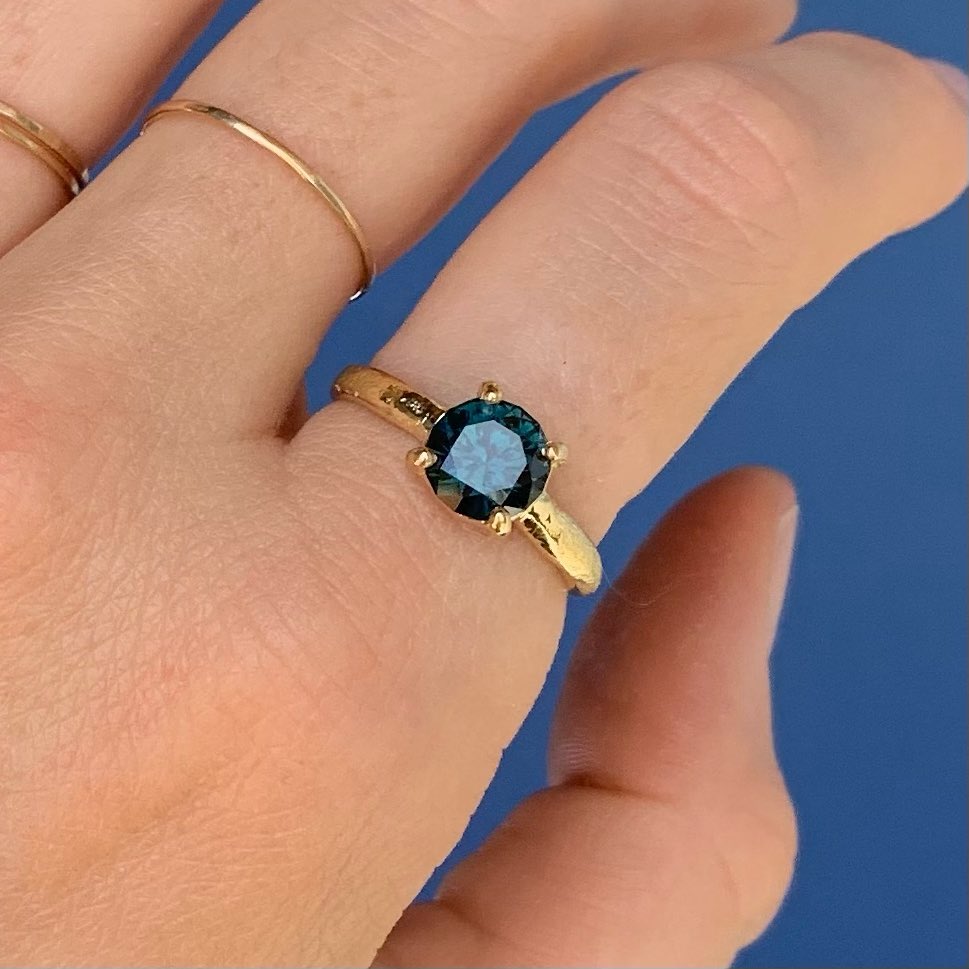 Laura Armstrong Jewellery
If we could afford every single one of Laura Armstrong's made-to-order pieces, we'd have them all in our jewellery box. For something truly unique, items like her Sapphire Relic Necklace are hand carved, meaning each one is individual—just like their wearers. We're absolutely in love with the delicate Tiny Ring Trio, but you can pick out your favourite piece here.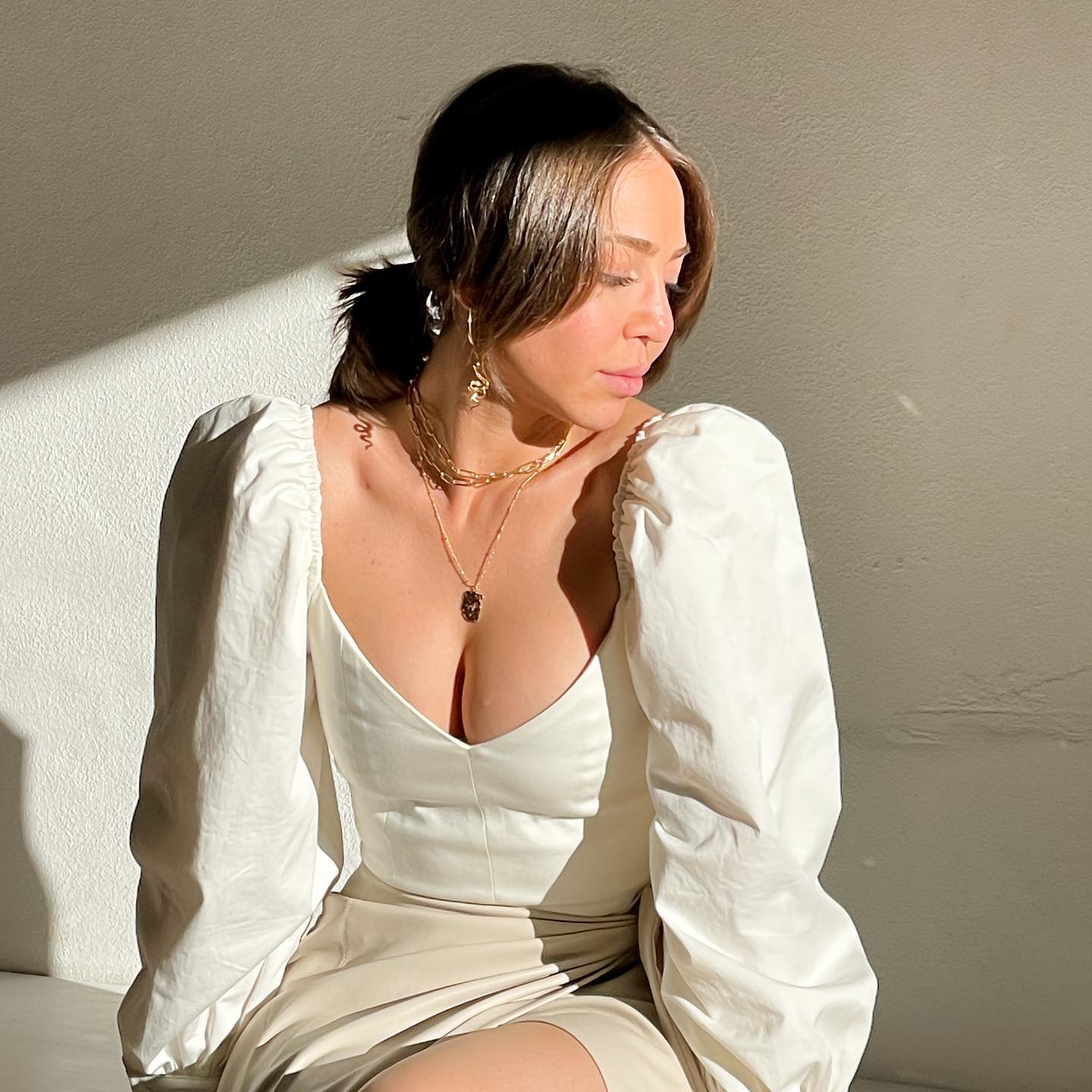 Rebellious Grace
By now you're probably aware of the permanent jewellery trend taking over the internet— perfect for those who somehow always forget to put on their jewellery in the morning. With four different chains to choose from, your wish of finding the perfect permanent bracelet has been granted. But Rebellious Grace doesn't stop there—their range of dainty jewellery, all made right here in Brisbane, is perfect for anyone after a simple yet striking piece to add to their collection, and you can even browse IRL at their Chermside store.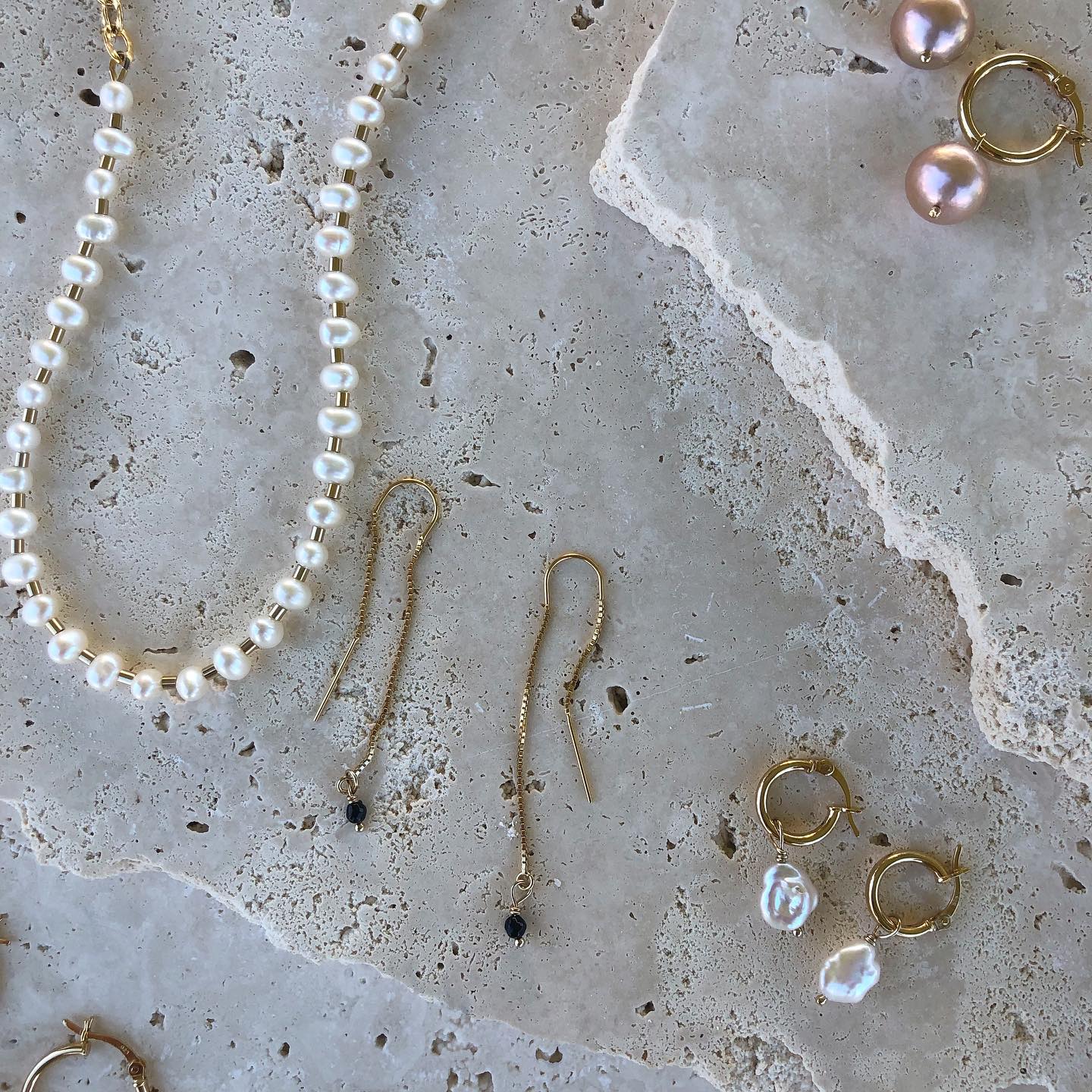 Sophia Ramos
Pearls, pearls, and more pearls. We can all agree that nothing looks more sophisticated than a pair of pearl hoops, particularly if it's one of Sophia Ramos's beautifully modern designs (these aren't your nanna's pearls, trust us). Australian made and sustainable, each item works perfectly within one another, ideal for layering and matching—because the more pearls the better.
Looking for an outfit to go with your bling? Check out these local Brisbane fashion labels.
Image credit: Kellective by Nikki, Medley Jewellery, BY BABY, Jess Blak, Laura Armstrong Jewellery, Rebellious Grace, Sophia Ramos