As the weather starts to heat up, what we feel like eating for lunch is changing. When it's hot outside, and lunch is on the cards, we're looking for a fresh, healthy bite that we can grab and eat on the go, but that's still totally delicious.
We've tracked down some of our favourite places in Brisbane that have got the take-away salad option well and truly nailed.
Here are our picks of where to go for the freshest, best salads in Brisbane.
This is a no-brainer, particularly if you live or work in Newstead and surrounds. Sourced's salads are nothing like your wilted lettuce, carrot, corn concoctions. They have a regular range to choose from (the falafel salad is famous!) as well as daily specials (which they make based on what they've got in season and in store) that will impress even the staunchest leaf hater.
An assortment of freshly made salads, that change daily, make Press on James Street the perfect stop off for a quick lunch. Whether it's a break from shopping or a speedy lunch break, these salads are the perfect solution to a delicious lunch, fast. We love the cabbage and parmesan offering, but head into Press and see what they've got today.
Raw, vegan, organic and totally delish'; there's nothing not to like about this Ipswich Road health food haven. Their salads are always changing, and include the likes of a chickpea, sunflower seeds and edible blooms salad. They also do a mean raw taco (wrapped in a lettuce leaf 'taco shell'), raw pizzas, raw bruchetta, and raw nachos, as well as a kickin' selection of raw desserts. Vegan drool.
Everything on the menu at Symposium is delicious, but we especially appreciate their choice of read-made and packaged salads, perfect for when you are in a hurry and want something tasty and healthy. With options like chicken, broccoli, and dates, or their recent delicious duck concoction, Symposium are doing it right.
Paleo goodness abounds at Primal Pantry, and we love their delicious, convenient approach to the take-away salad offering. Everything's Paleo (duh), which means none of the bad stuff like pasta or bread, just delicious meats, and fresh vegetables, conveniently packaged up for you to munch on immediately.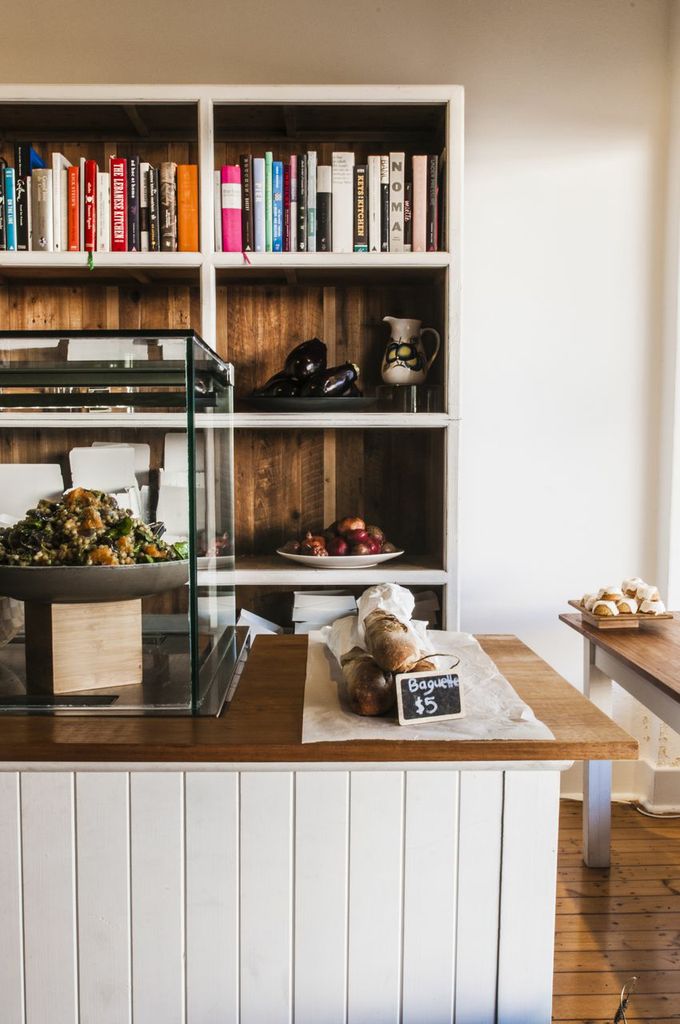 Taking Brisbane by storm when they opened in Red Hill last year, Botanica have become famous for their salads and it's no wonder. With an assortment of freshly made, interesting (the key!), healthy options, Botanica doesn't make eating well seem like a chore.
Serving up deliecious salads, snacks, bowls of uber-healthy acai, and, of course, killer smoothies, Quench has been a our saviour of a lunch time for yonks, and with a new store in Newstead's Gasworks, it's even more handy.
We love The Corner Store for its not-so-healthy options (you must go here for breakfast, y'all), but they also do an totally divine salad of a lunch time. Think kale, roast root veges, toasted almonds, and yoghurt dressing salad, or quinoa, avaoado, brocolini, salsa, and spinach salad. Er, yum.
The Gunshop Cafe
The Gunshop's chicken Waldorf salad with celery, apple, citrus mayo, salted walnuts, and chives is a classic for a reason.